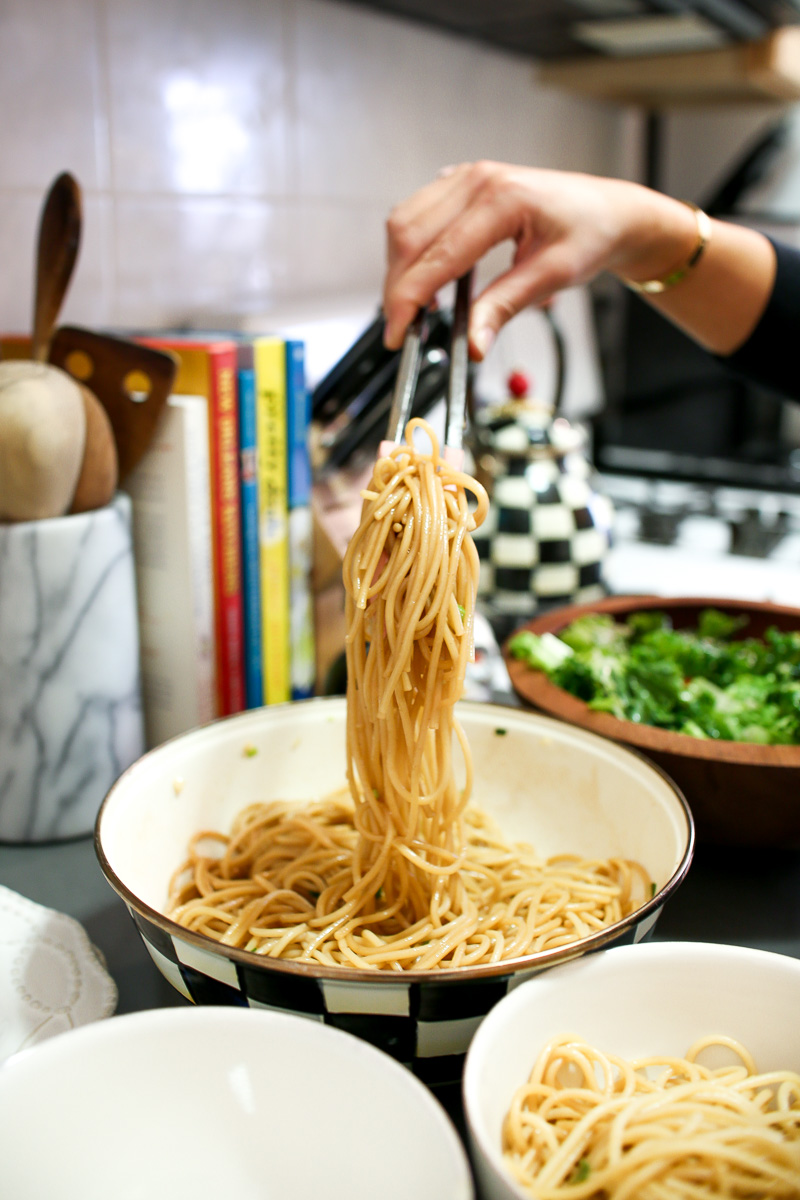 Christian and I got takeout when we had first moved to San Francisco, and one of the popular dishes on the menu was garlic noodles so we got it.  We were both surprised that while we had all of these super flavorful dishes, it was the simplistic and delicious garlic noodles we cleared by the end of the dinner.
And the best news is that garlic noodles are crazy easy to make at home!  I've been looking at different recipes, and below is the one I like the most.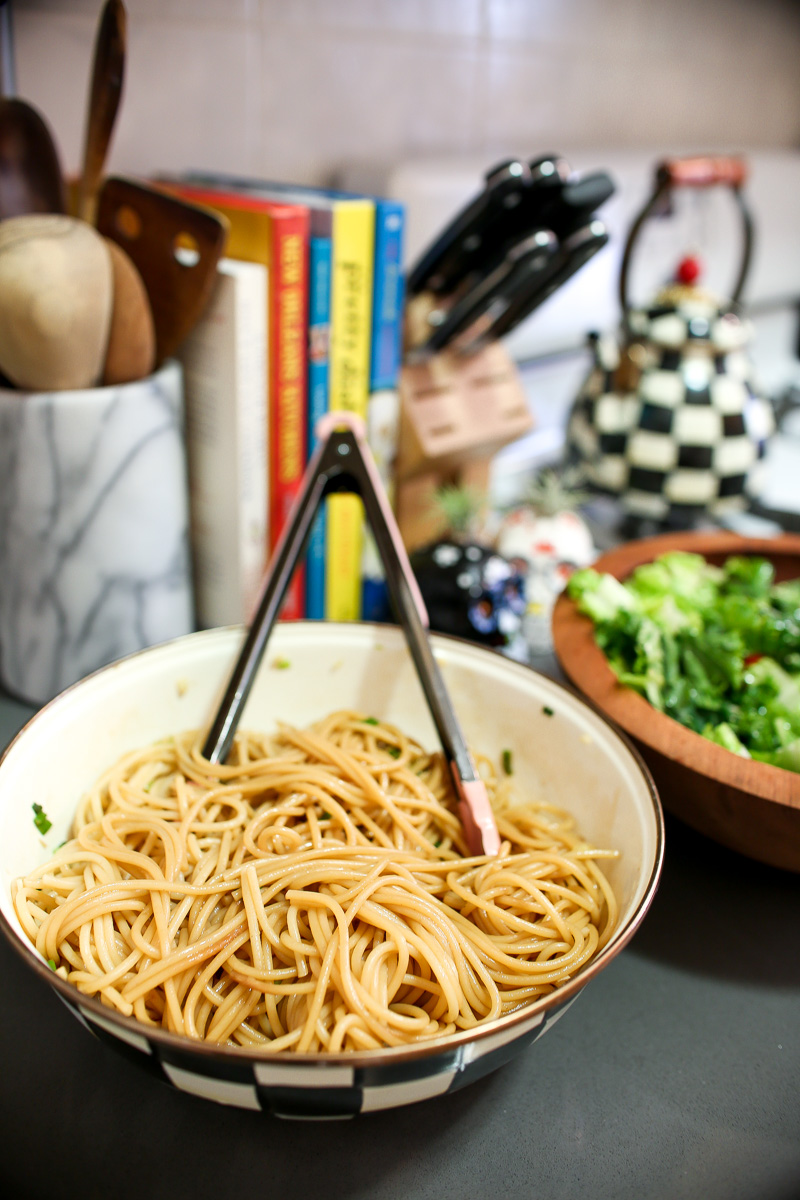 Garlic Noodles, serves 4
Ingredients:
16 oz spaghetti pasta
1/2 package of green onions
4 TB butter
8 garlic gloves, minced
1 tsp sesame oil
4 tsp soy sauce or coconut aminos
1.5 TB brown sugar
3 to 4 TB oyster sauce
salt, to taste
Directions:
Boil noodles and follow directions on package.  Combine sesame oil, soy sauce, brown sugar and oyster sauce. Set aside.  Drain the noodles and use the same pot to melt the butter.  Add the garlic and green onions until fragrant.  Combine all ingredients and garnish with salt and green onions.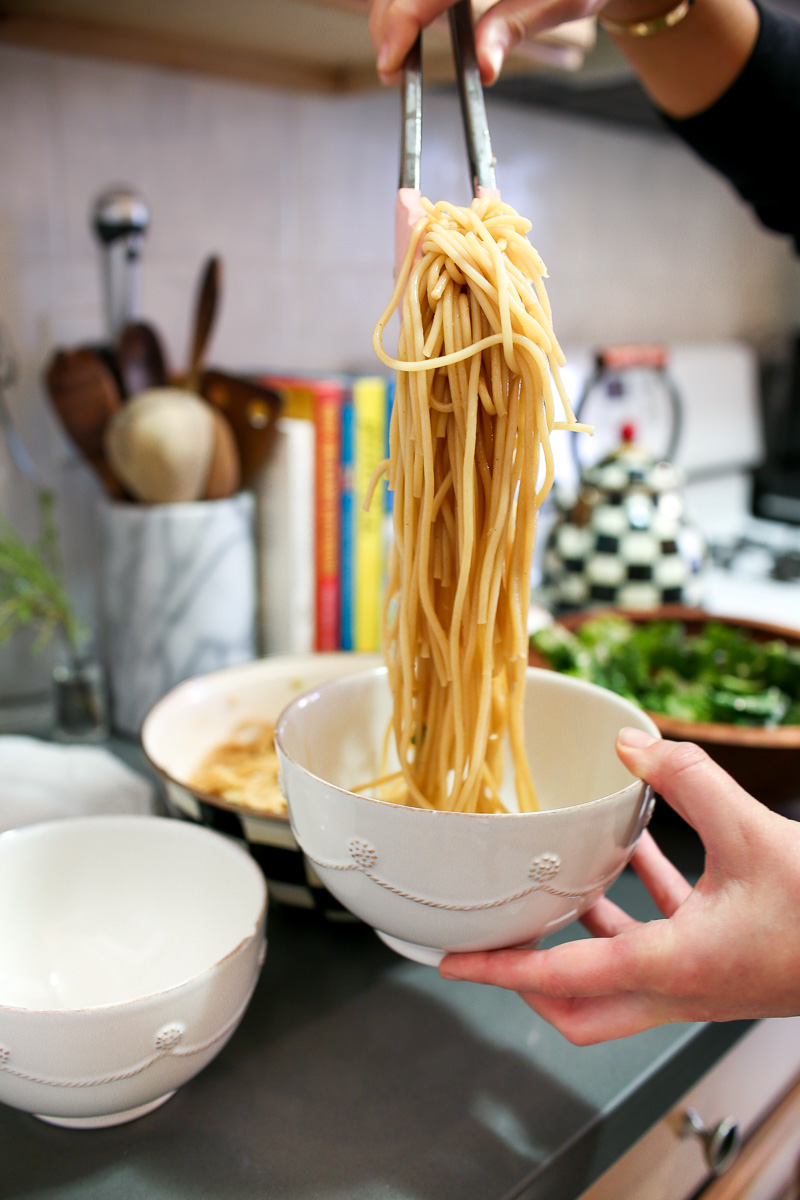 It's seriously SO easy.  I will whip this up on a lazy Sunday night or you can serve with a green salad to get your greens in.  You could also add sautéed shrimp or grilled chicken if you wanted to add some protein.  But be careful… I can easily eat too many noodles.  It's dangerous!
Do you have a favorite 15-20 minute pasta dish? I'd love to hear any tips.  Truth be told, I love anything with spaghetti noodles.  Christian's an angel hair person and we argue over it a little too often.  Seriously!  Thanks so much for reading – XO –