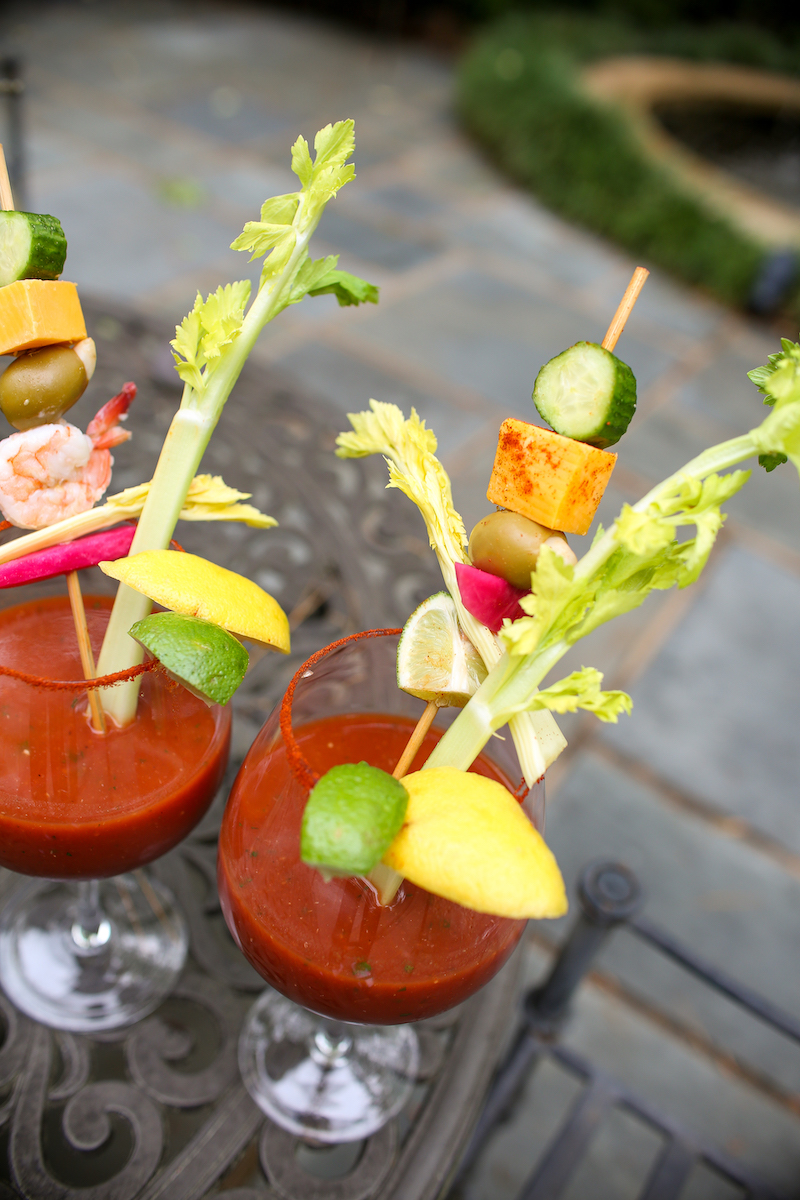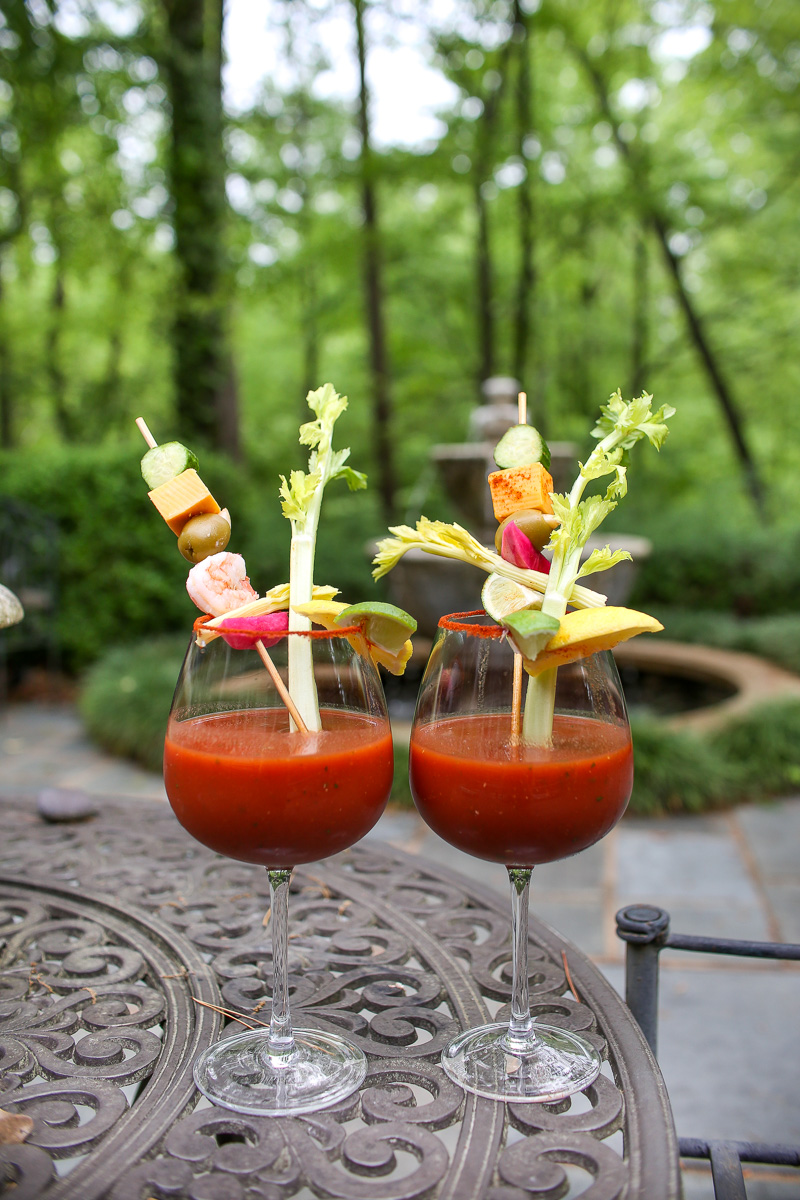 While I've shared a great Bloody Mary recipe on this blog before here, you guys keep asking for Karen's recipe after I shared her 2.0 so I thought we would get into it today!
​Ingredients:​
1 46 oz. V -8  (she uses low sodium)
4 Tablespoons fresh lemon juice
2 Tablespoons lime juice
4 Tablespoons Worcestershire
1 teaspoon black pepper
3/4 teaspoon celery salt
1/4 heaping teaspoon garlic powder
1 teaspoon sugar
1 teaspoon dill
1/2 cup fresh parsley, chopped very fine
2 Tablespoons horseradish (or more if you wish)
Vodka
D​irections:
Mix all ingredients except vodka.  Add it right before serving.  And the tomato mixture is even better the next day!
And we all know it's the garnishes are what can really take a Bloody Mary to the next level.  Mom rubbed a lemon wedge around the border and rolled the edge of the glass in paprika.  She adds vodka first and then the tomato mixture.
She used wooden skewers and before stacking, lined up the garnishes on a cutting board to make sure she liked the color/shape pattern.  Then place your finished skewer in the glass along with a celery stalk (always with leaves!). Add a lemon and/or lime wedge. Voila!
Other garnish ideas include: cucumber slices, a cube of cheese, dill pickle spears, green olives, baby pickles, pickled okra, radishes, lemon slices, parsley, basil, bacon, pickled jalapeño and even hard-boiled eggs!  You can also sprinkle paprika on some of the above for extra interest.
If you would like to fill up the entire skewer you can and when complete place it on top of the glass horizontally, but have a celery stick with leaves vertical for height (you'll see that on the ones photographed above).  Karen also found this site that has a TON of garnish ideas!
Enjoy and let us know if you try it for yourself! Thanks so much for reading and more recipes in the "food & drink" category of this blog, including a Whiskey Rebellion recipe that is definitely a favorite. XO –