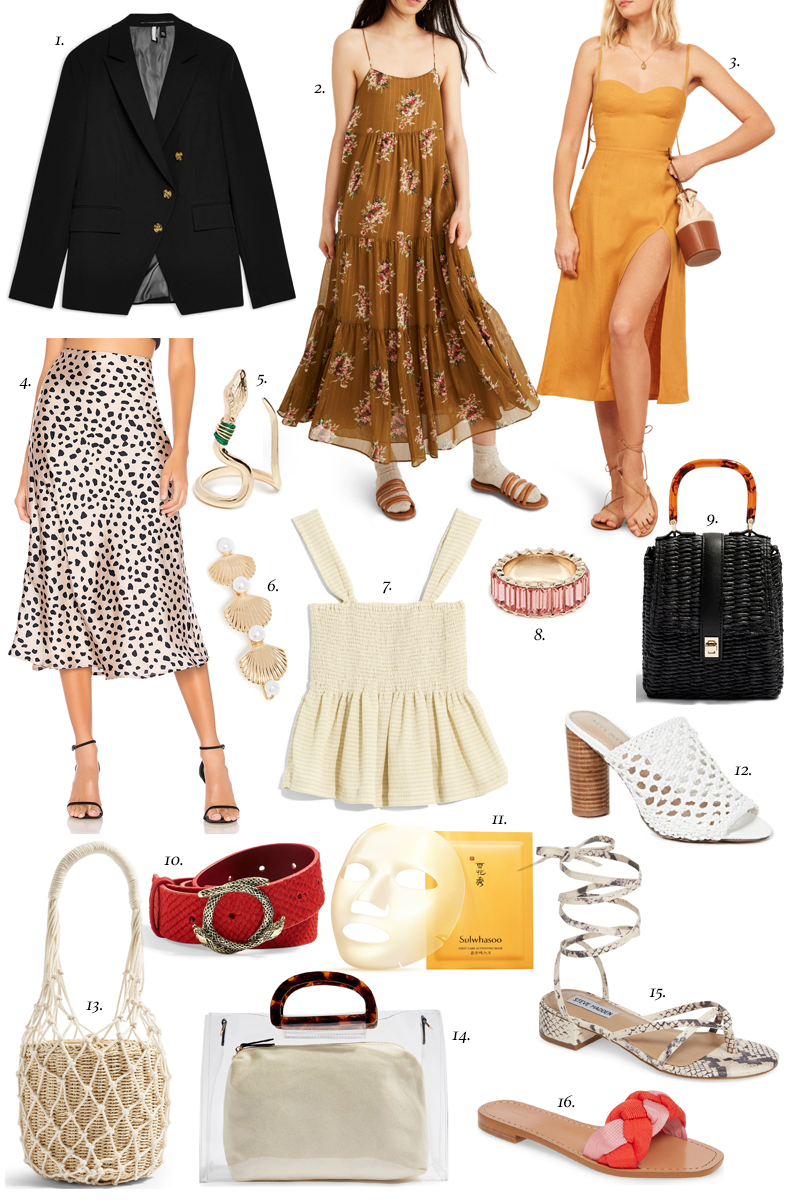 1 | 2 | 3 | 4 | 5 | 6 | 7 | 8 | 9 | 10 | 11 | 12 | 13 | 14 | 15 | 16
By all the fresh pieces that I'm seeing on my favorite shopping sites, spring is here!  I found so many sweet pieces that would be so great for the fabulous weather that comes with spring, like this seashell barrette, this little wicker purse and this sweet pink gemstone ring.
I am have a major thing for belts right now, and I love this red one – so unlike everything I have!
I recently noticed my skin was looking dull and I was having more breakouts than normal.  So I reached for this luxurious sheet mask and by the next day my skin looked so much clearer.  It's a splurge for sure but check out some of the reviews online – it's something special.
I love all the lighter colors that come with spring.  A time to brighten up our wardrobe and leave all the baggage from winter behind.  Lately I have been less motivated to "get dressed" every day when I'm just working from home.  But I remember forcing myself to not wear lounge clothes everyday  in Orange County and it always affected my productivity (and confidence) for the better.
I'm currently traveling again, but once I get back and unpacked, I am going to challenge myself to put a little more effort into my daily "getting dressed" routine and see what it does for my energy level.  You gotta start somewhere!
If you have any tips for getting motivated to put in some effort even when  you're not leaving the house, I'd love to be inspired by you!  Thanks so much for reading and sharing – XO –