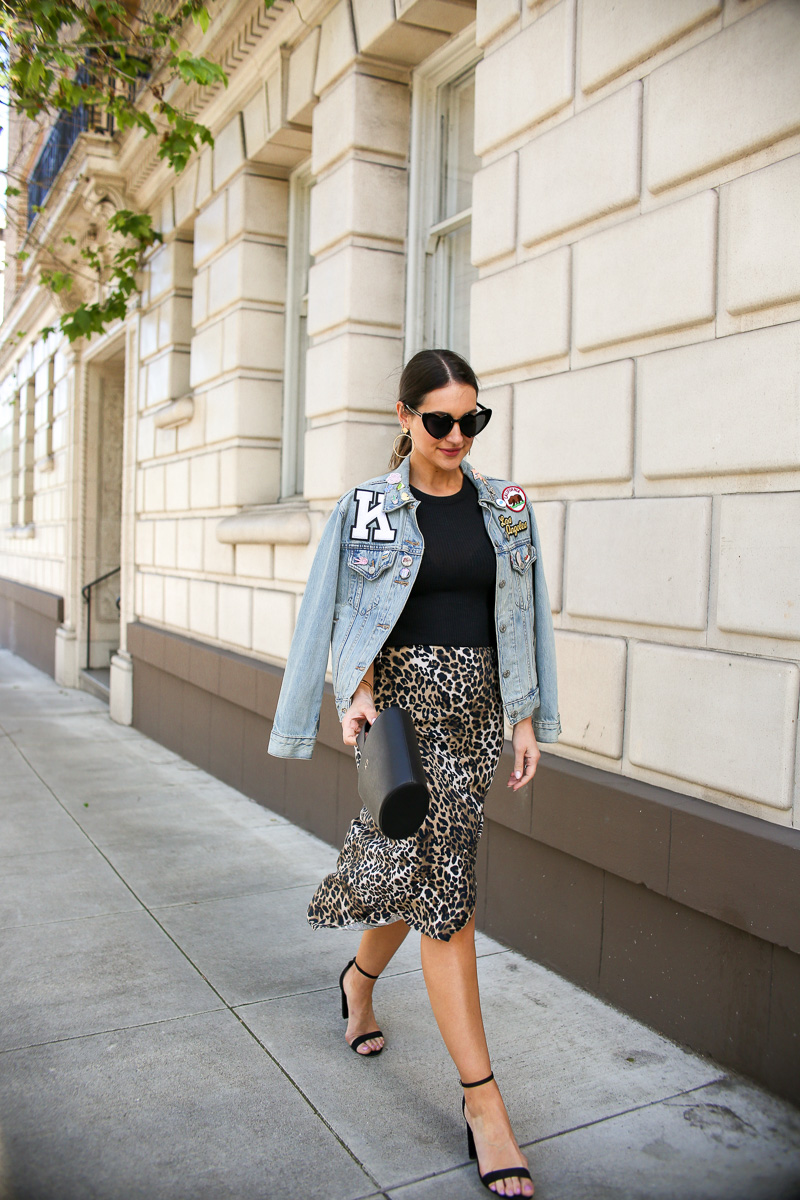 If you haven't picked up on my love of leopard yet (other declarations of love here, here and here), it's official.  I'm addicted.  This slip skirt from Abercrombie & Fitch has a flirty little side slit that makes it more of a weekend piece, but still totally works with sneakers!  I paired it with a tee and denim jacket, but threw on heels because I always stand a little taller in a heel.  This is true.
Like most of us probably were in high school, I was always begging my mom to let me buy something from A&F at the mall.  But did you guys know they still have so many adorable pieces for spring and summer?  Like this jumpsuit and this maxi dress.  Don't even get me started on this linen blazer.  LOVE.
And please know we shot these photos on the coldest and windiest day in the city (forgive all the baby hairs and flyaways everywhere!).  If you guys follow CBL on Instagram, I shared some outtakes on stories of myself running in the wind while Christian is literally wearing two jackets.  And I woke up the next day… sick.  But it was worth it.  Spring fashun – I have to have it!!!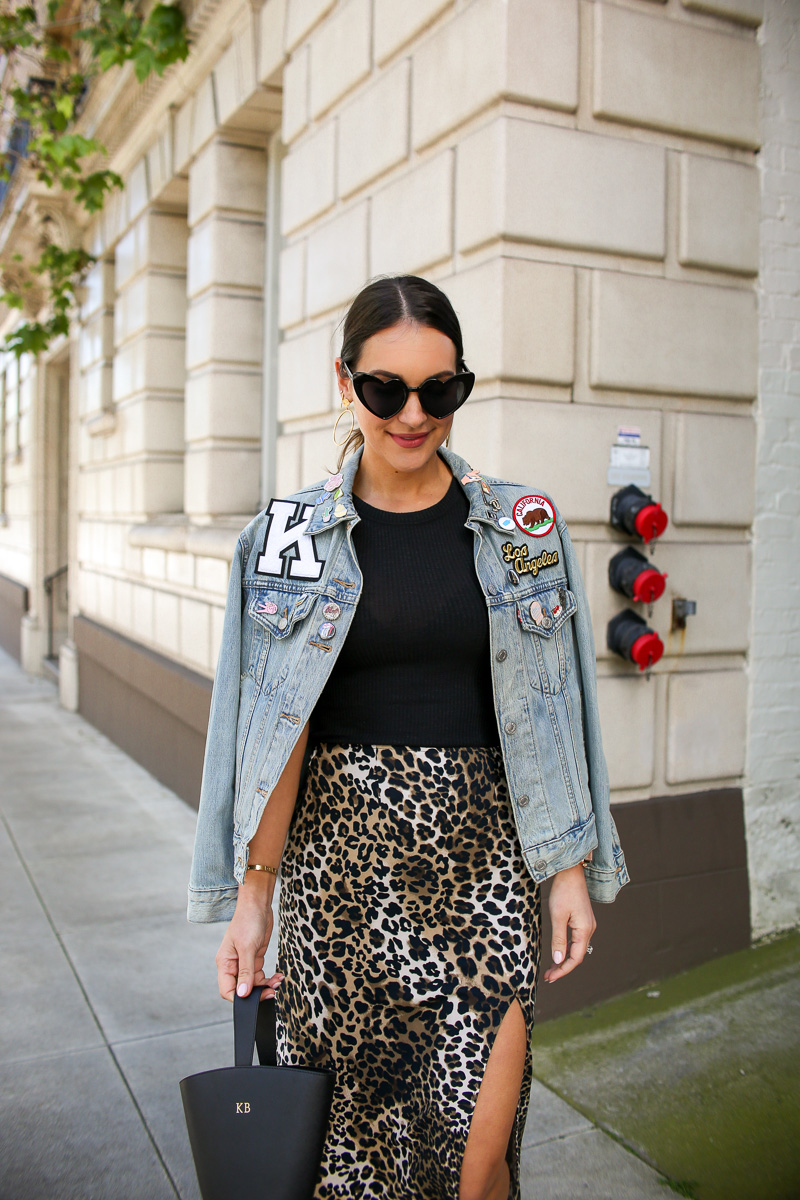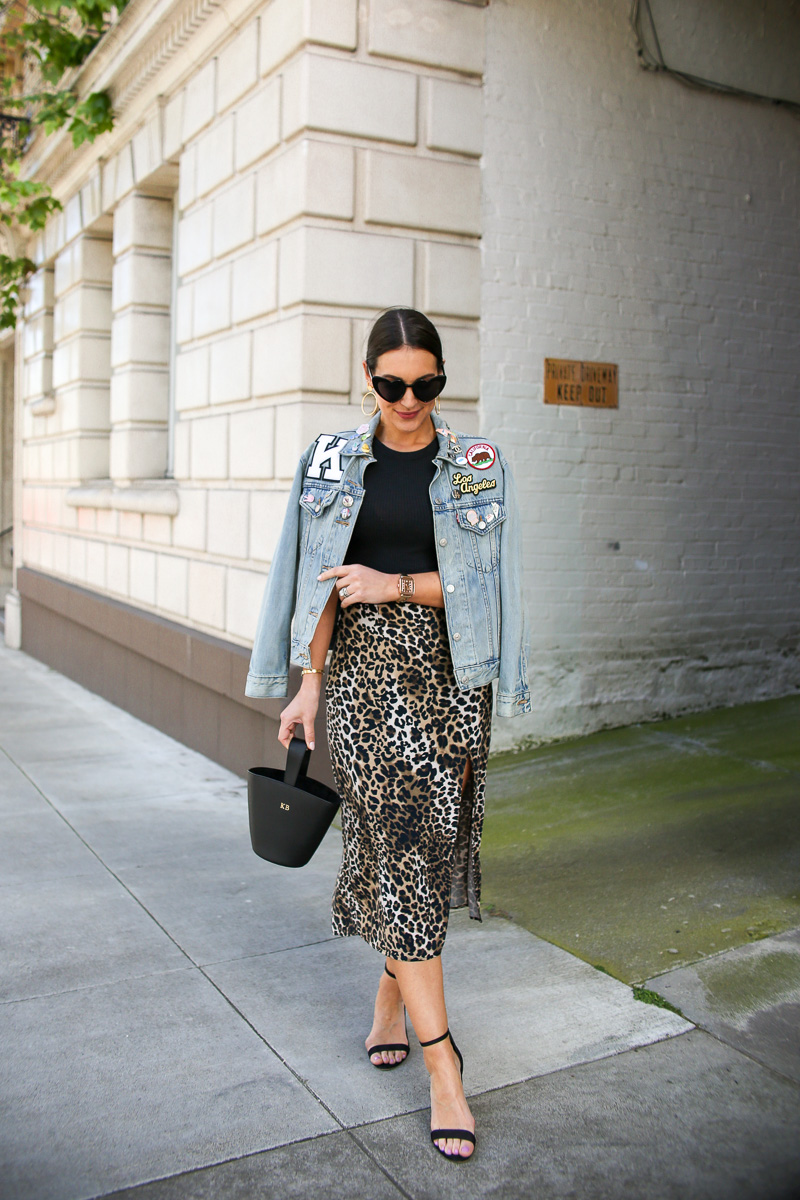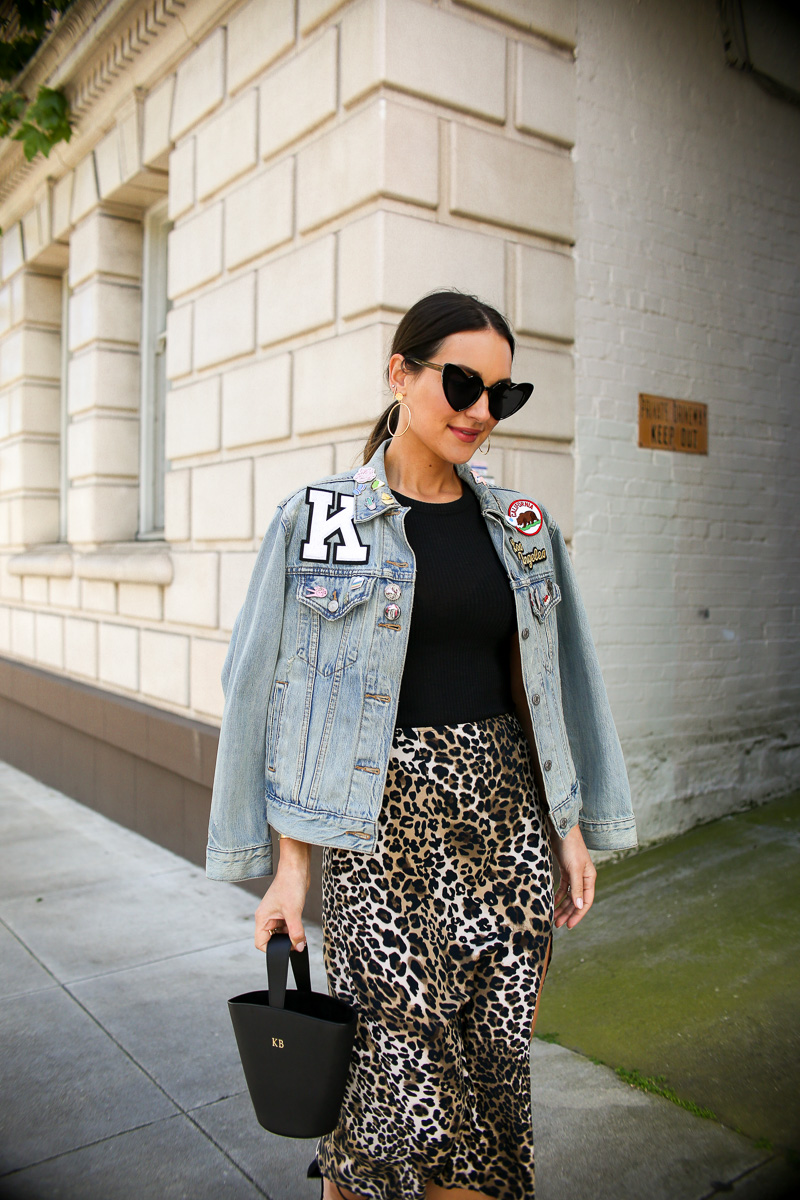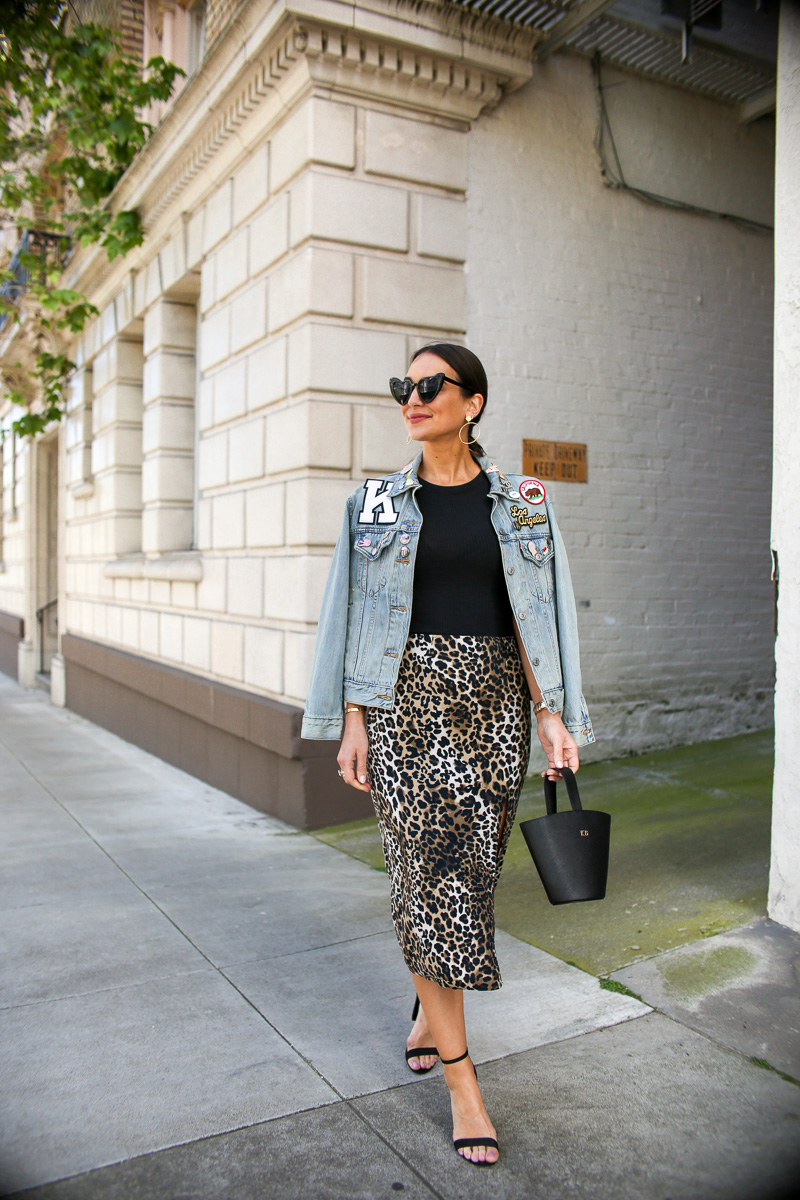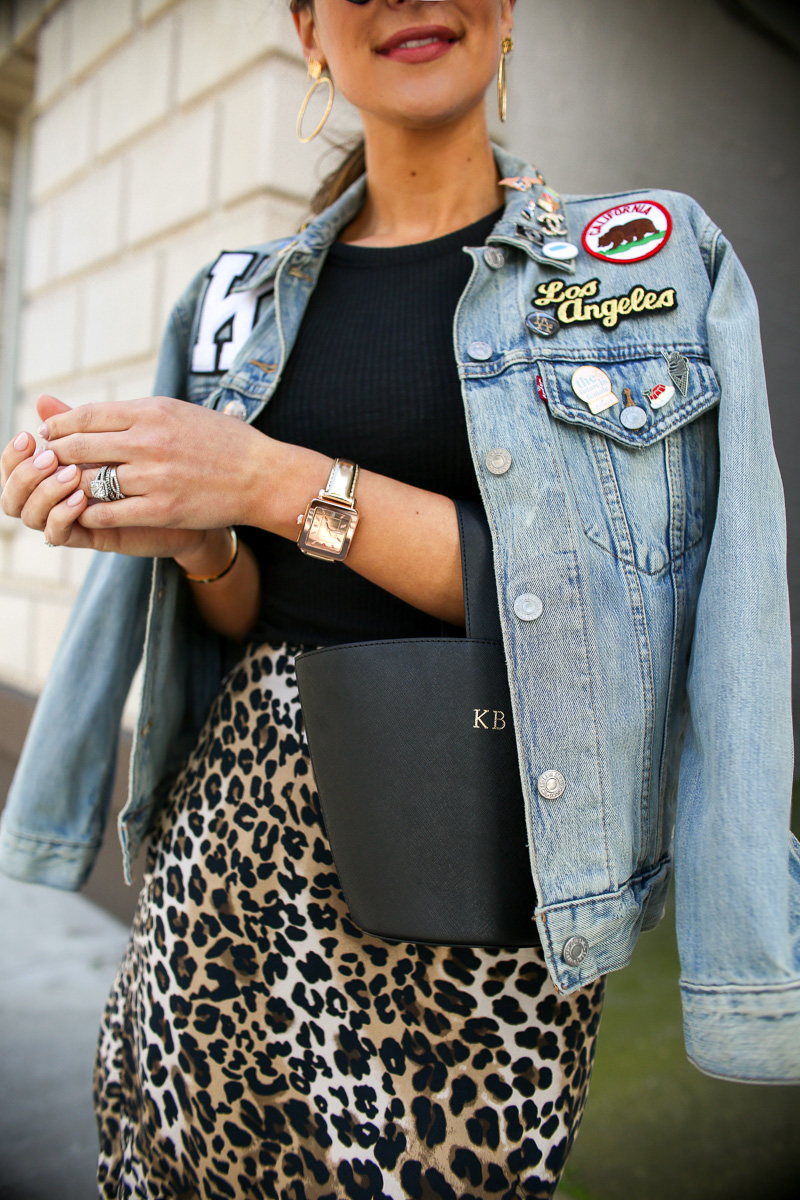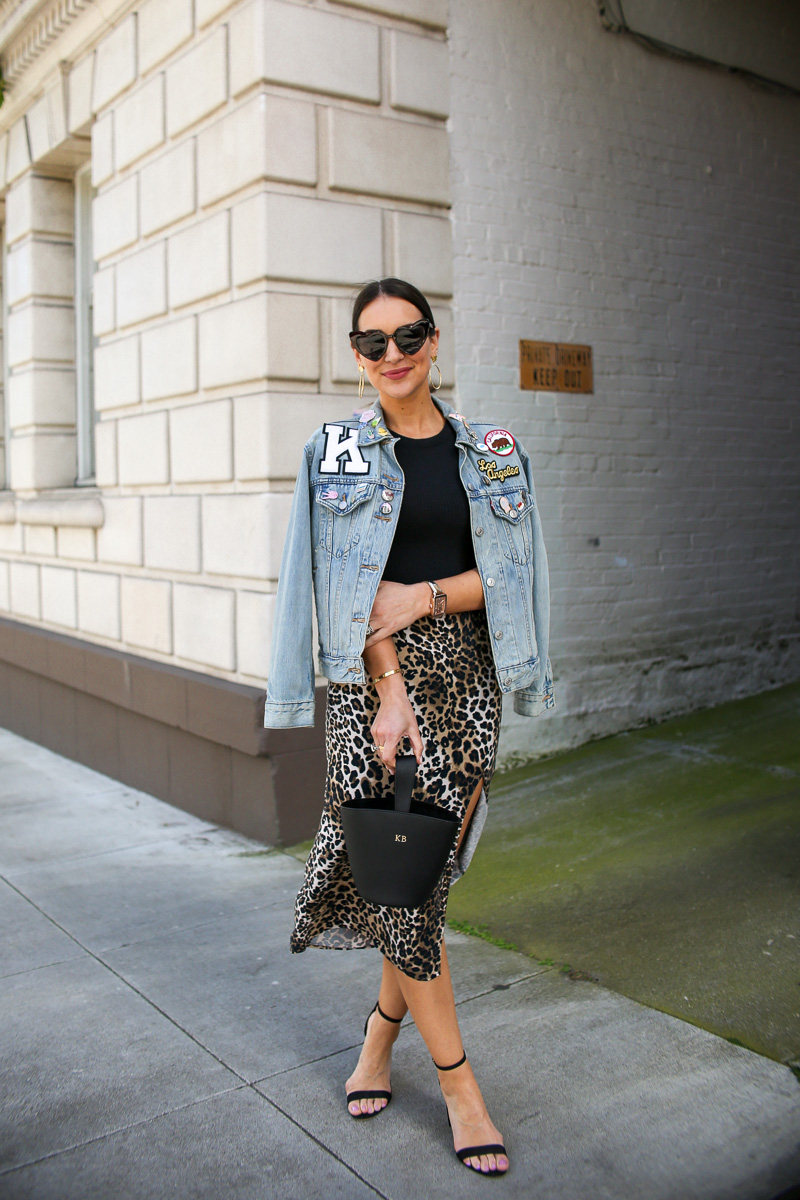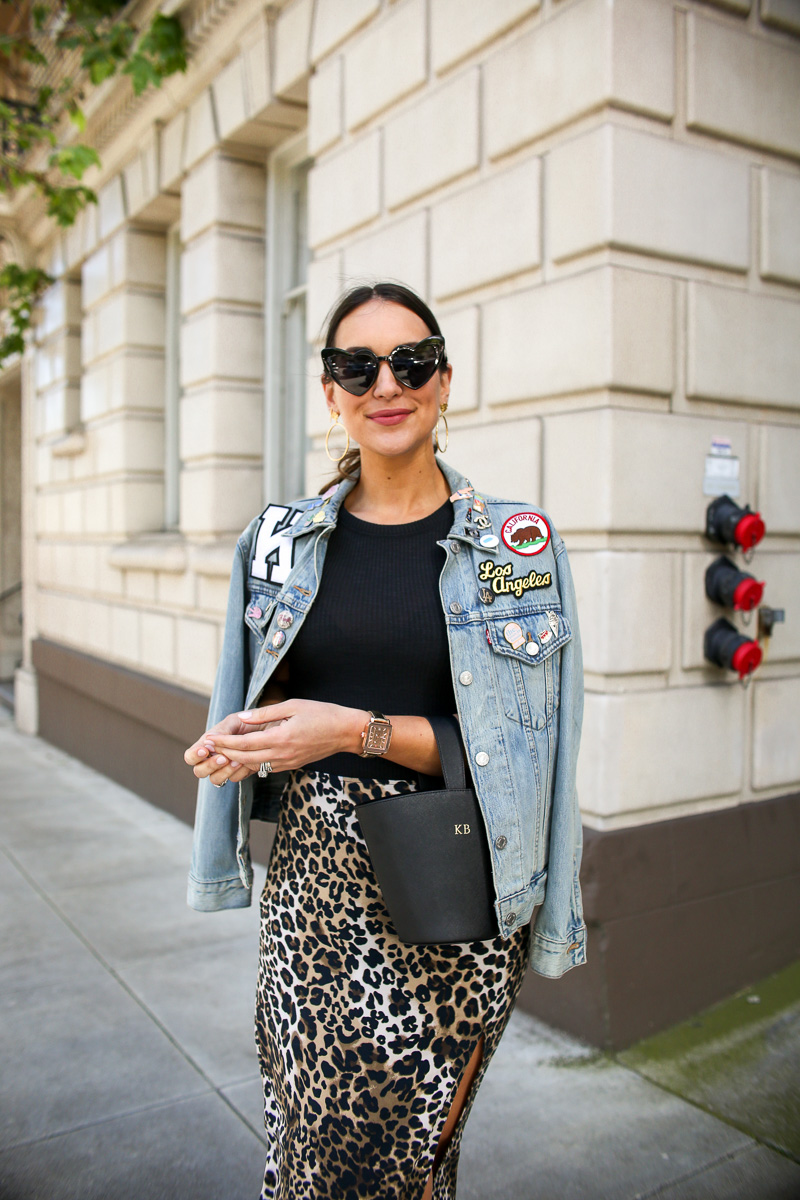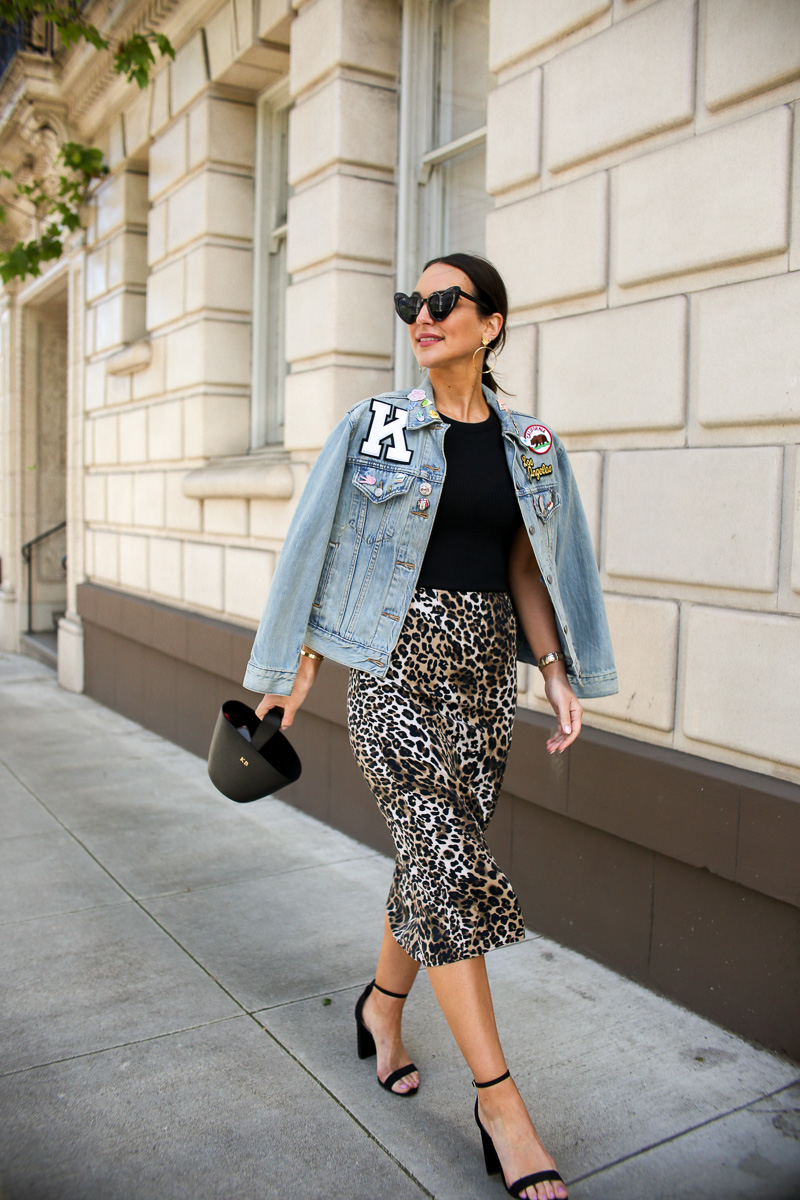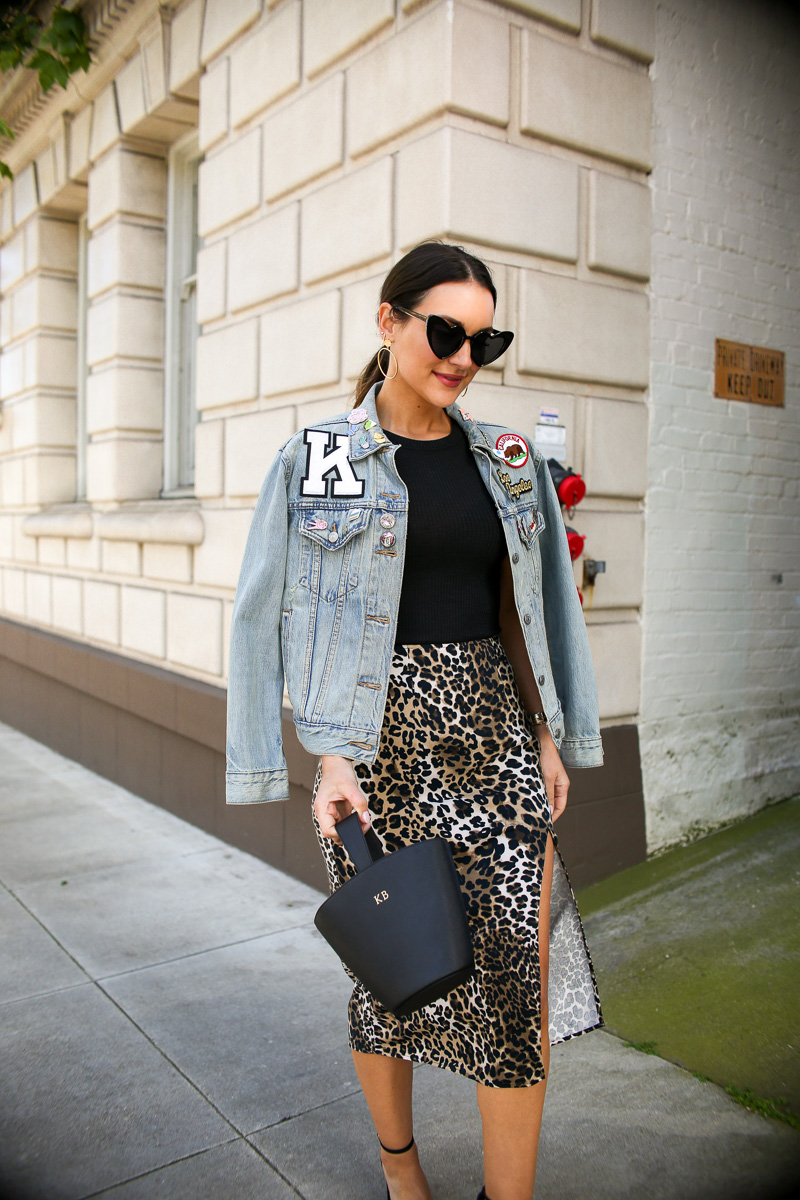 photos by Christian Barnes
similar skirt here, love this dress | shirt, also love this one and this one | similar jacket here and here, how fun is this one!?
Do you have a leopard statement piece in your closet?  I'd love to hear what it is!  I think a skirt or top is a great way to introduce the trend into your closet.  Try it.  I think you'll be surprised by the versatility (and the compliments you get!).
Thanks so much for reading – XO –
brought to you by Abercrombie & Fitch