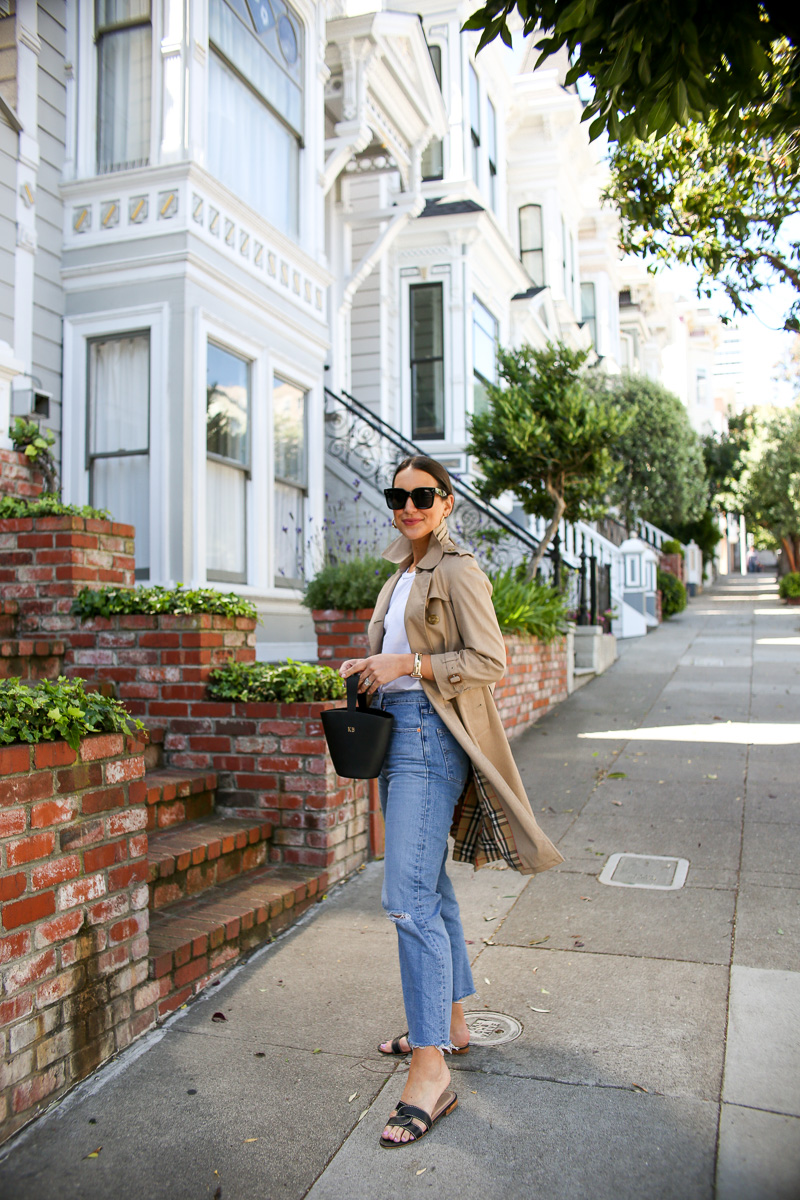 April can be that in-between time where it's not fully warm enough for sleeveless but you're ready to bring out some lighter pieces so you can ditch the heavier pieces from winter.  This is my go-to outfit for those days – a light trench, classic tee and denim and stylish sandals.
When I discovered these slides at Nordstrom, I bought them in black instantly.  I think they look so luxe and polished, I know they'll go with everything this summer.  I then realized I loved almost everything made by this brand.  Their pieces are versatile in their neutral selection while also being ultra chic.  I've already ordered these sandals in another color!
Nordstrom's spring shoe selection can't be beat, and whenever I need a refresh it's one of the first places I go.  It doesn't hurt to remember they have free shipping and returns, so when in doubt I'll order two sizes to be sure I get the exact fit I need before something sells out.  It only takes one time of ordering the incorrect size and not being able to get the correct size before I learned that lesson.  A girl needs her shoes.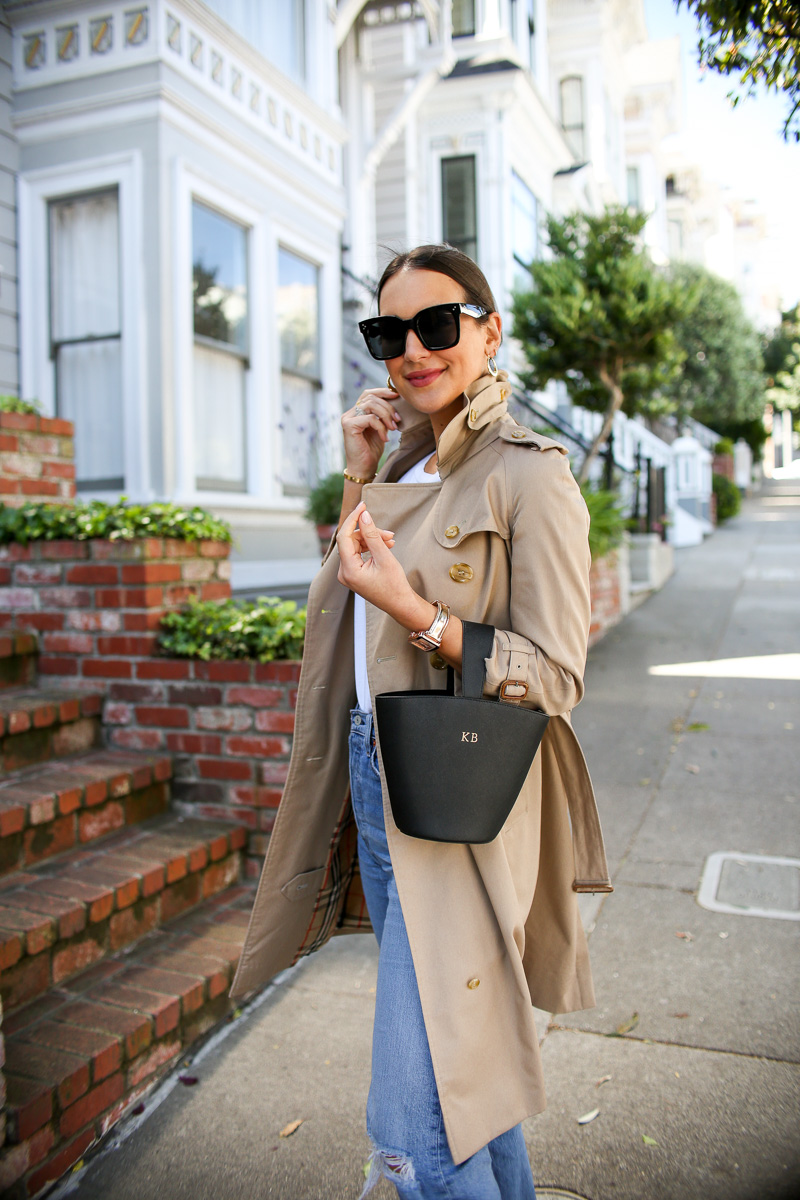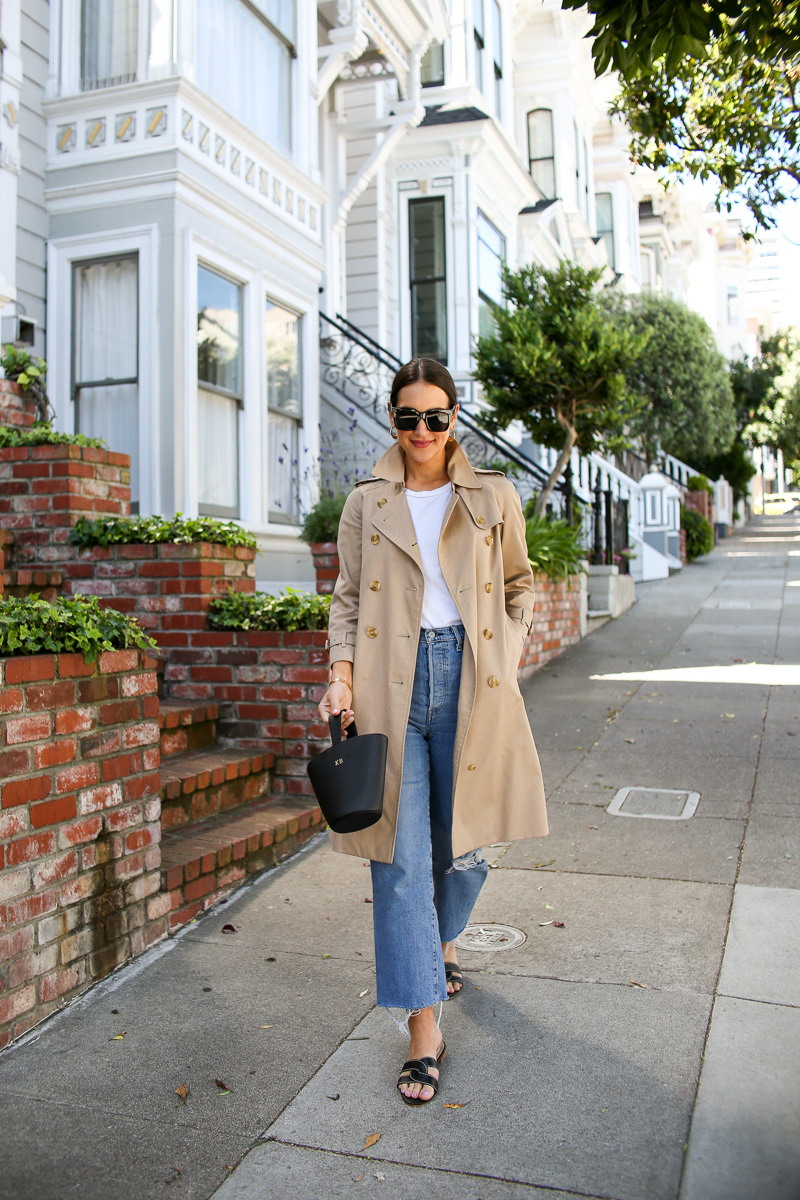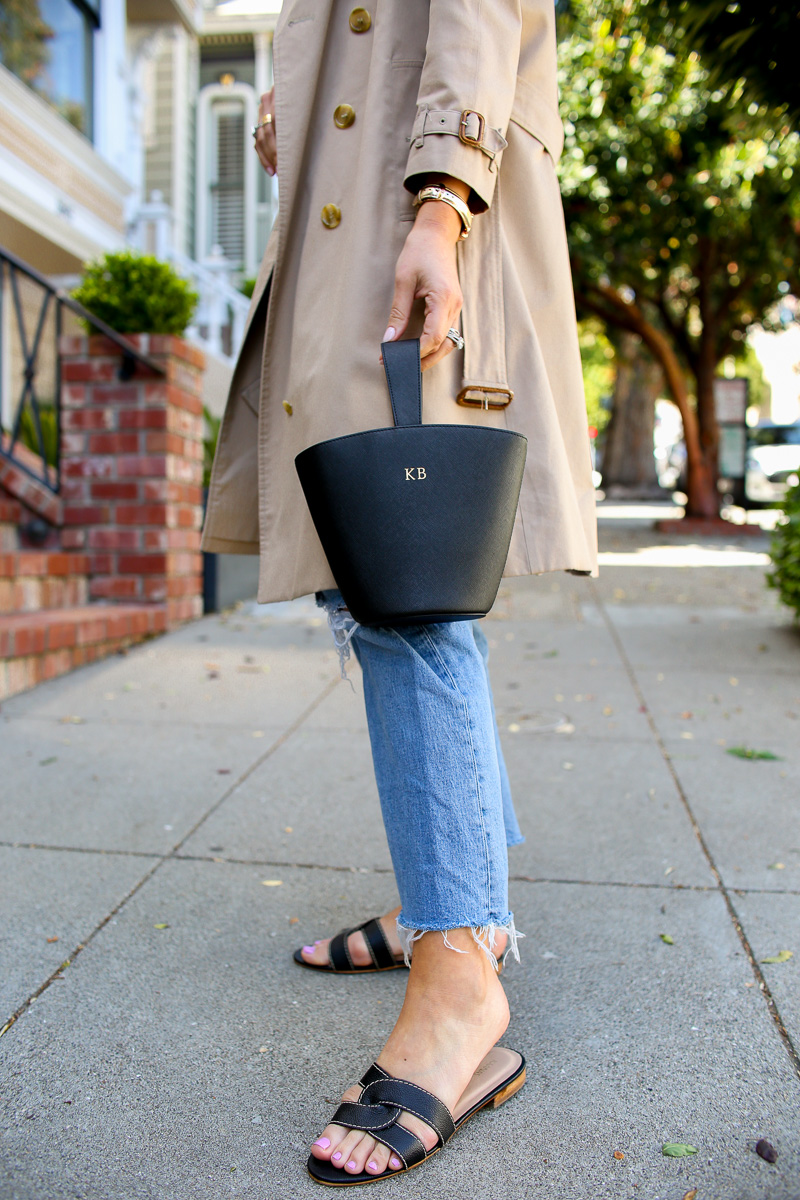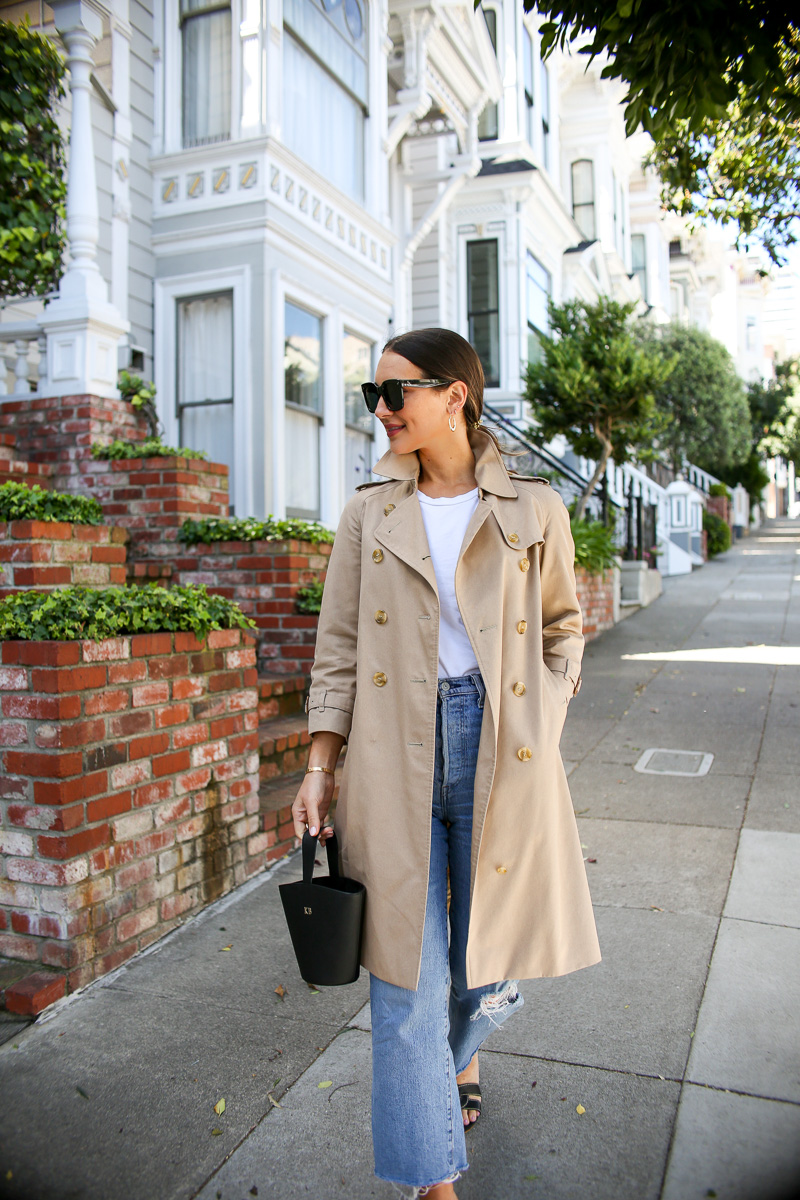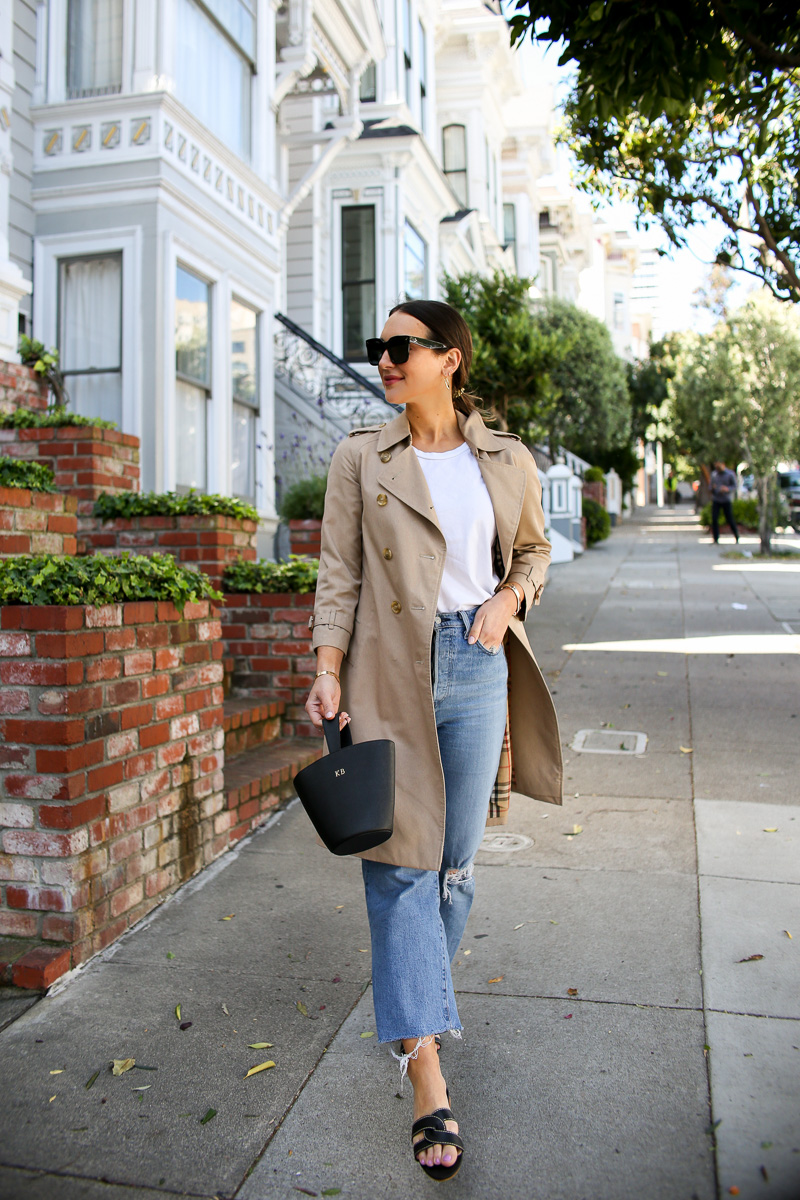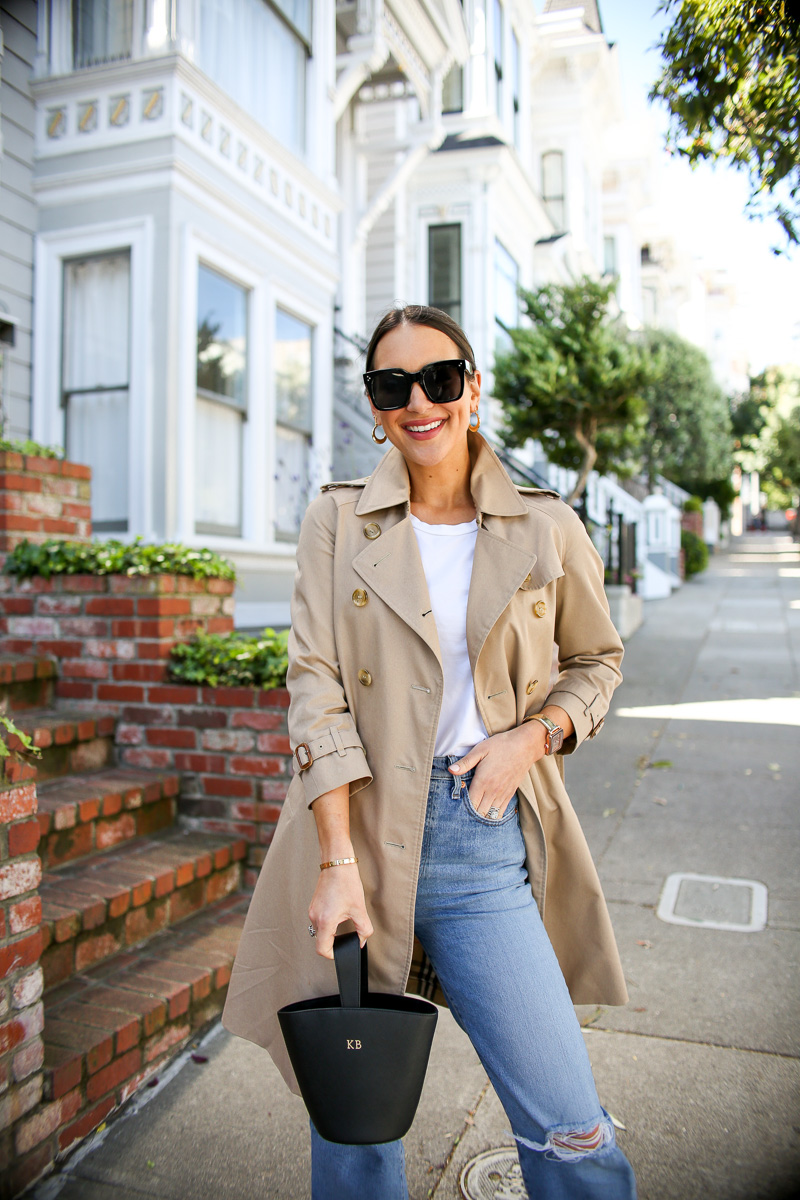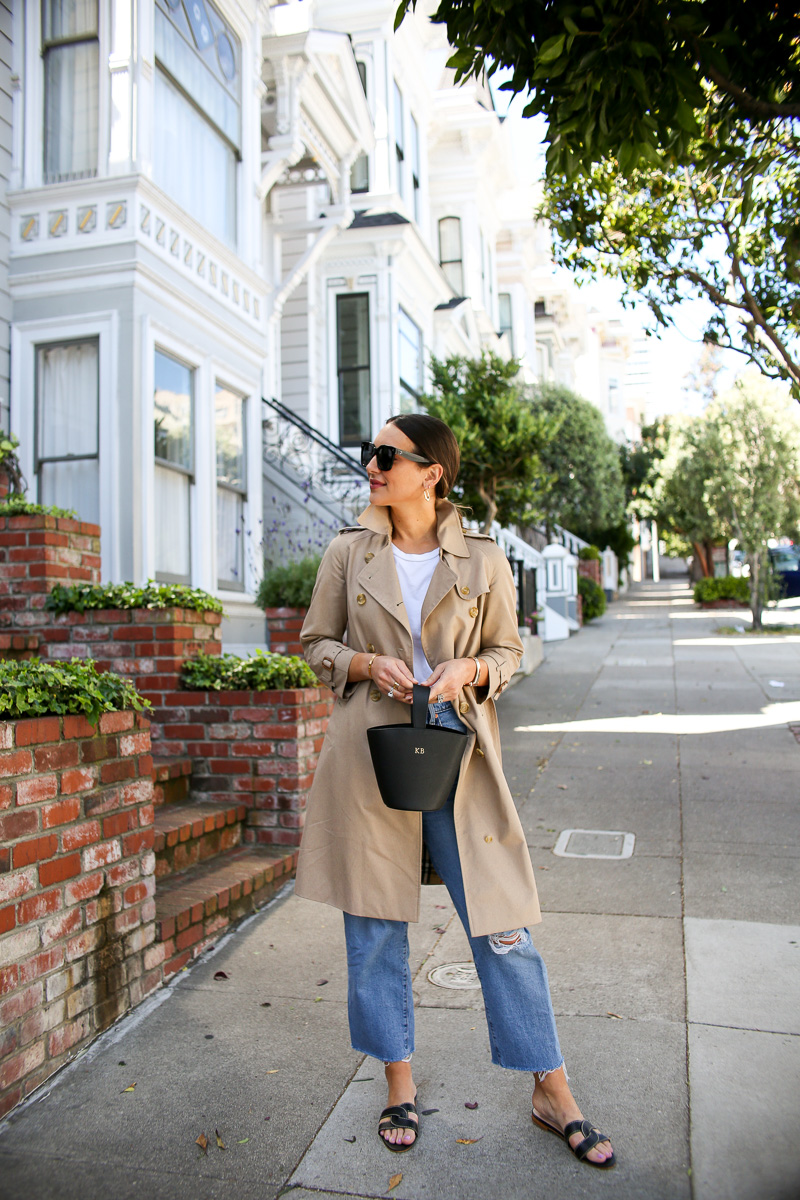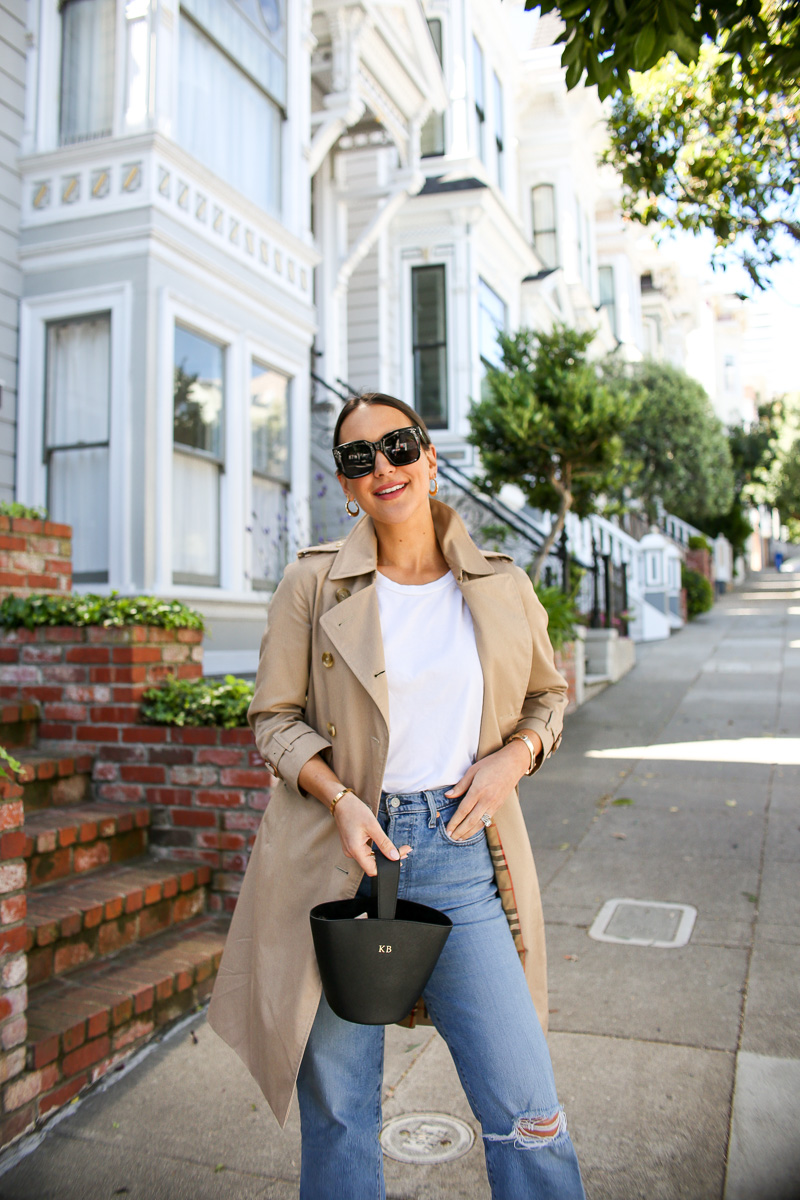 photos by Christian Barnes
sandals (if you're in between sizes, size up_, also love these and these | similar trench here (mine is vintage) and look for less here and here (on sale) | denim (I sized up one size), also love these and these | similar tee here and here | similar sunglasses here and here | similar bag here and love this one shared in last week's wish list
I am newly in love with the casual chicness of this shoe brand, and I'm linking some of my favorite sandals of theirs below!  Let me know what you look for in a great spring/summer sandal.  The perfect color?  Elongating your legs or an ankle strap detail?
Thanks so much for reading and sharing – XO –
brought to you by Nordstrom