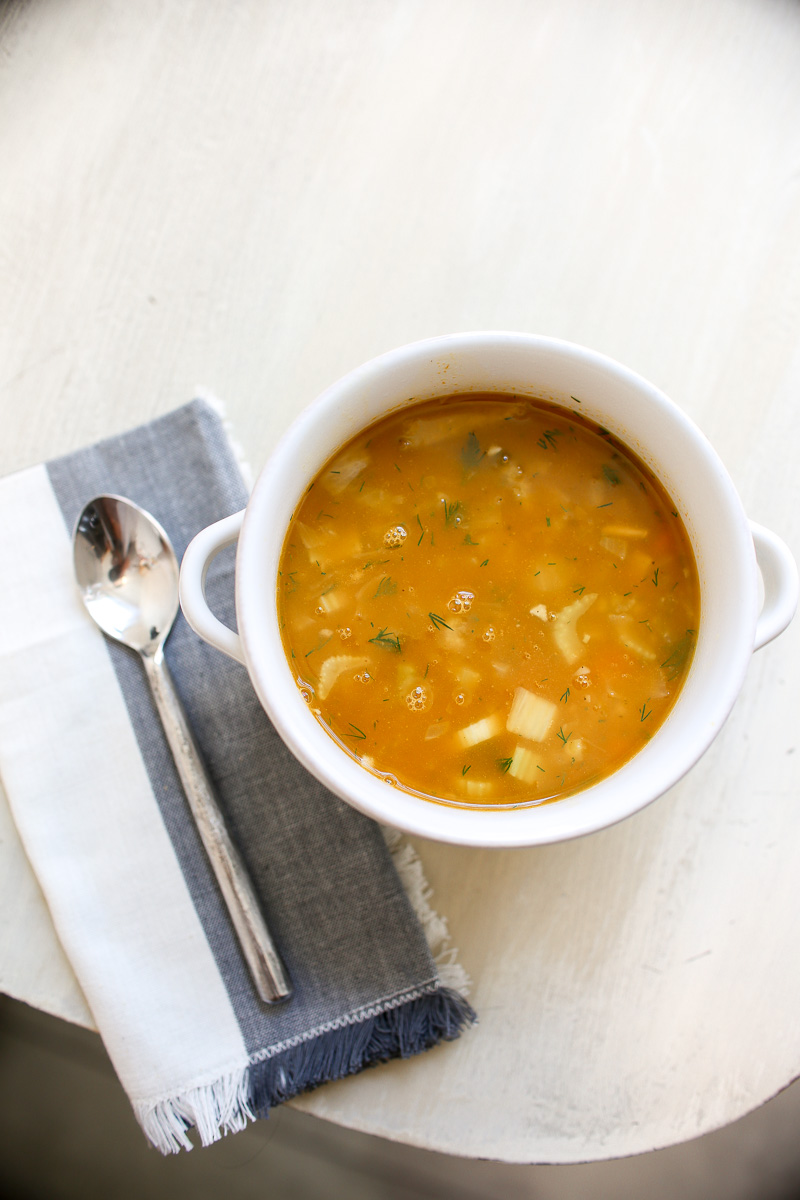 This is a really simple soup that I have literally probably made at least six times since I discovered it this fall.  It's quick and easy to make, so simple and guilt-free.  You could also serve it with a grilled cheese or oyster crackers.  I would think it freezes well but I've personally never frozen it.
When I make this soup I will eat it for a quick and easy lunch, sometimes I even just warm it up in a big mug and will have some as a snack.  I'm honestly just kind of in love with how easy and tasty it is, and wanted to share it with any of you who love a good vegetable soup.
You could also add extra vegetables, a different herb or shredded chicken to mix it up!
Ingredients:
1 TB olive oil
3 gloves garlic, chopped
2-3 carrots, chopped
2-3 stalks of celery, chopped
1/2 onion, chopped
1/2 teaspoon salt
1/2 teaspoon pepper
2/3 cup uncooked orzo
2 quarts vegetable broth
1 lemon
2 TB dill, chopped
Directions:
Heat the olive oil over medium heat and add the garlic until fragrant.  Add chopped vegetables, sprinkle with salt and sauté until soft, around 6-8 minutes.  Add pasta and toast until golden, around 2-3 minutes.  Add vegetable broth and bring to boil.  Simmer for 8-10 minutes.  Add lemon juice and dill.  Serve and enjoy!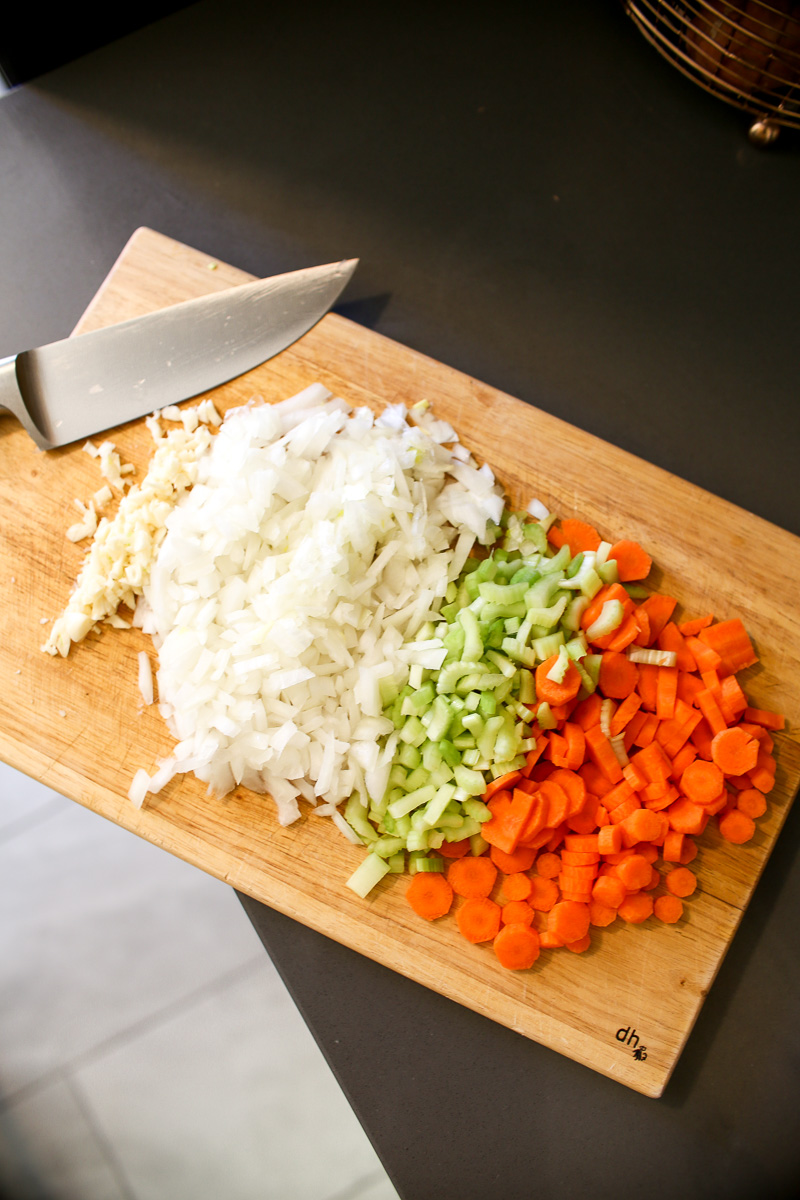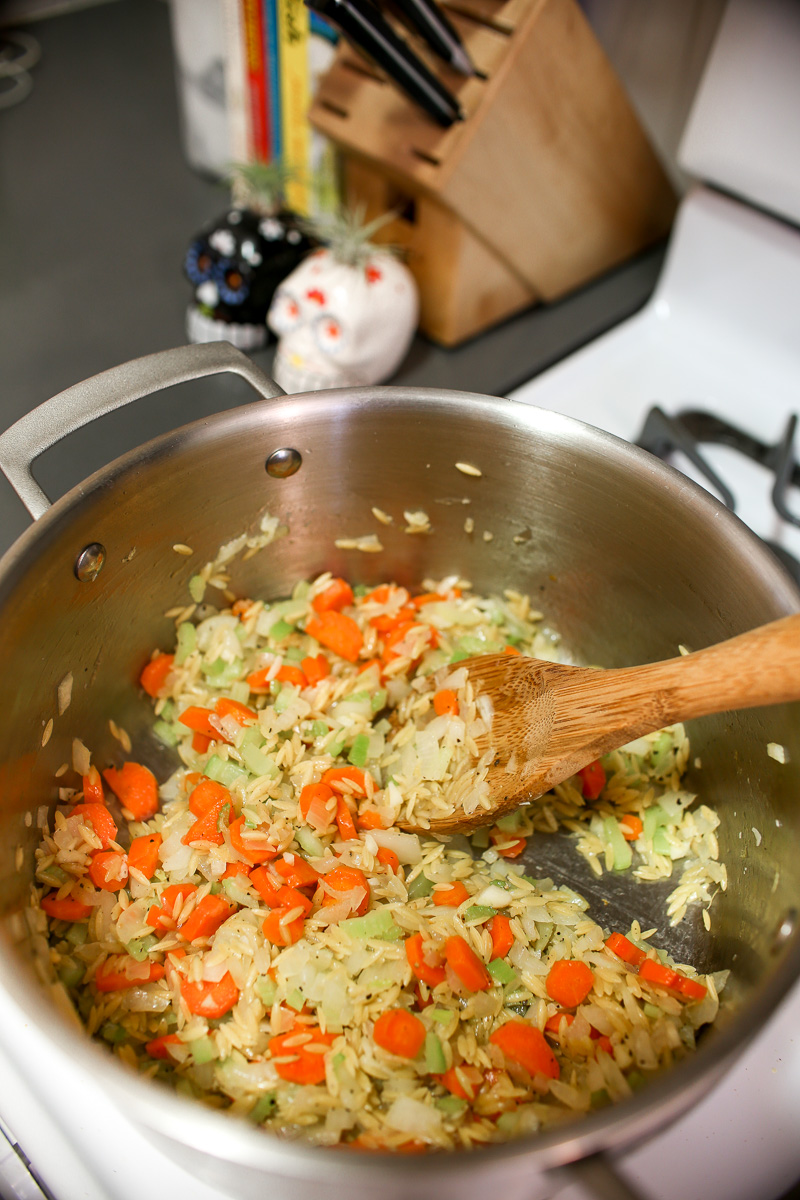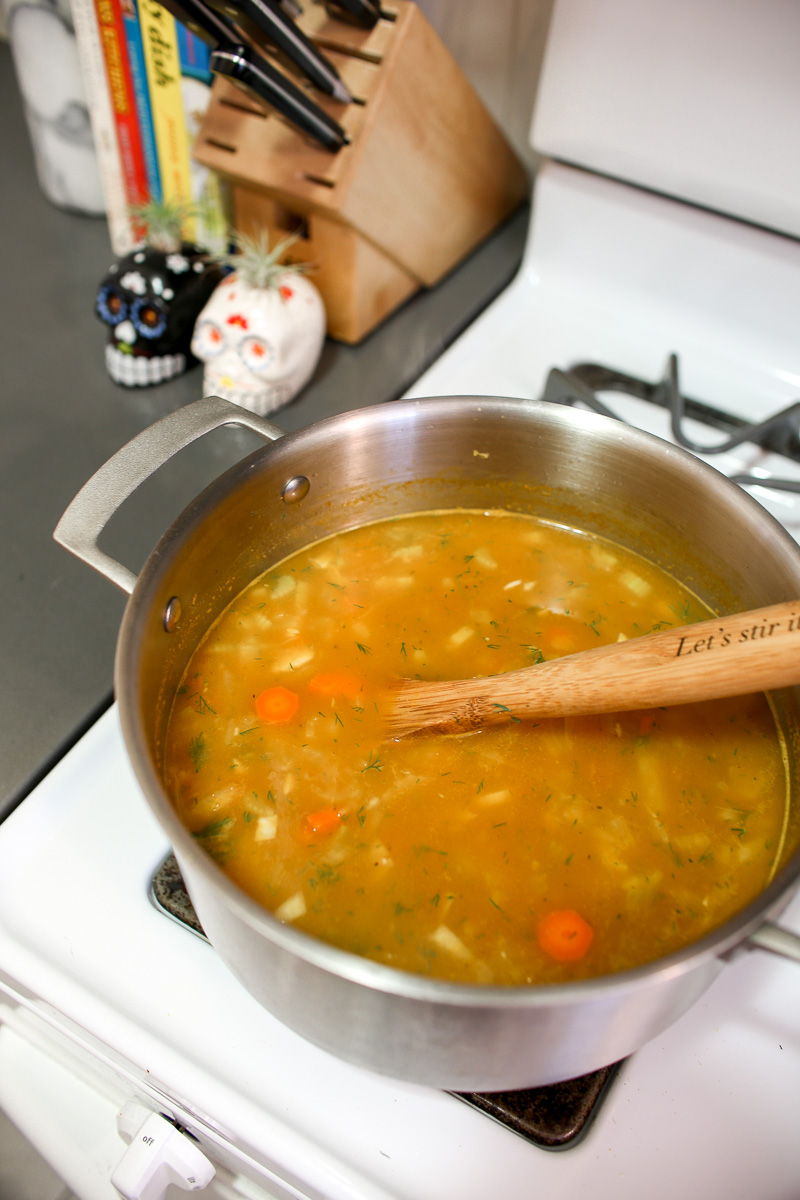 If you try this – let me know what you think! Thanks so much for reading and find more recipes in the "food & drink" category of this blog.  Hope you have a great start to your week – XO –