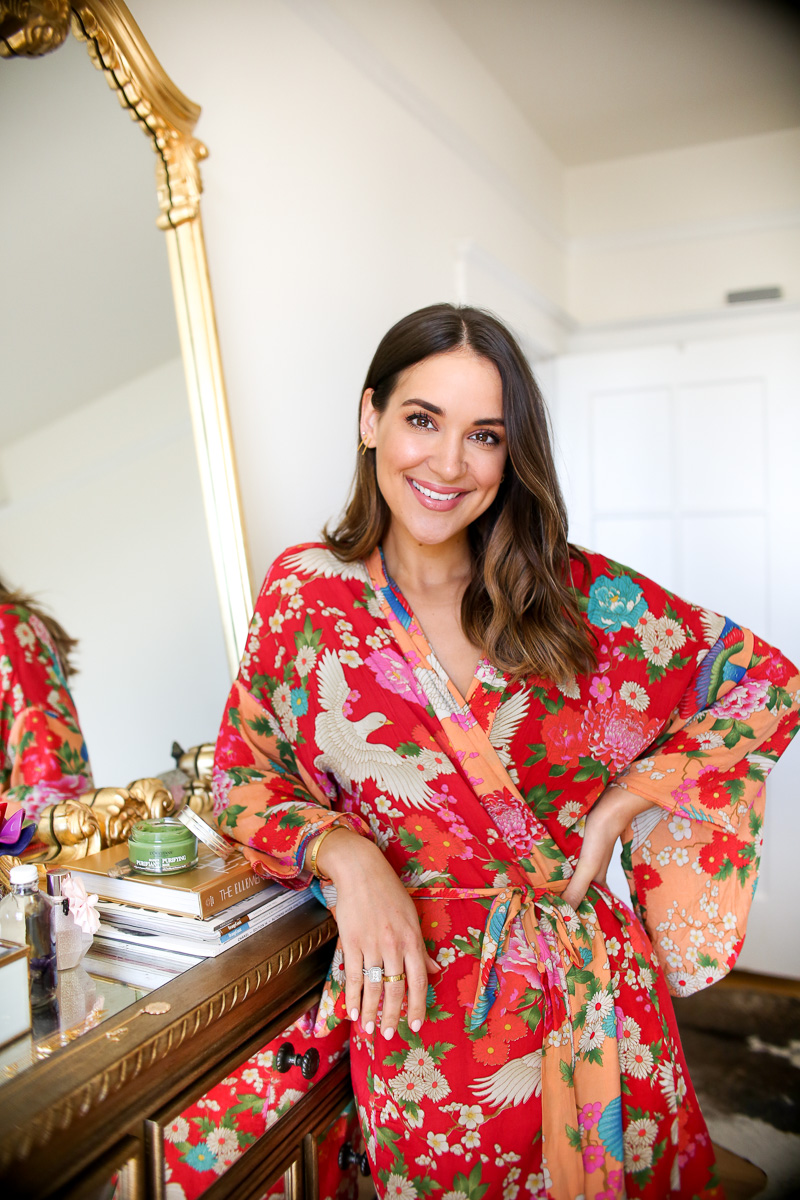 We've all heard people talk about "self-care" and taking time for yourself.  It is important not only for the physical benefits, but also for how it makes you feel on the inside.  Taking that time to take care of you and only you is so valuable!
For the past year or two, I've chosen Sunday nights as my "me time."  It's when I'll use my personal microdermabrasion device, lather on a fabulous face mask, deep condition my hair – all the things.
L'Occitane's Purifying Mask is a great addition to my Sunday routine, and it feels extra luxe knowing it's made with freshly-cut organic thyme from Provence.  It's mattifying and has gentle exfoliation, which is great for someone with oily skin like myself. The thyme scent smells so pleasant when you're wearing it, I may have left mine on for a little longer than 10 minutes (don't tell)!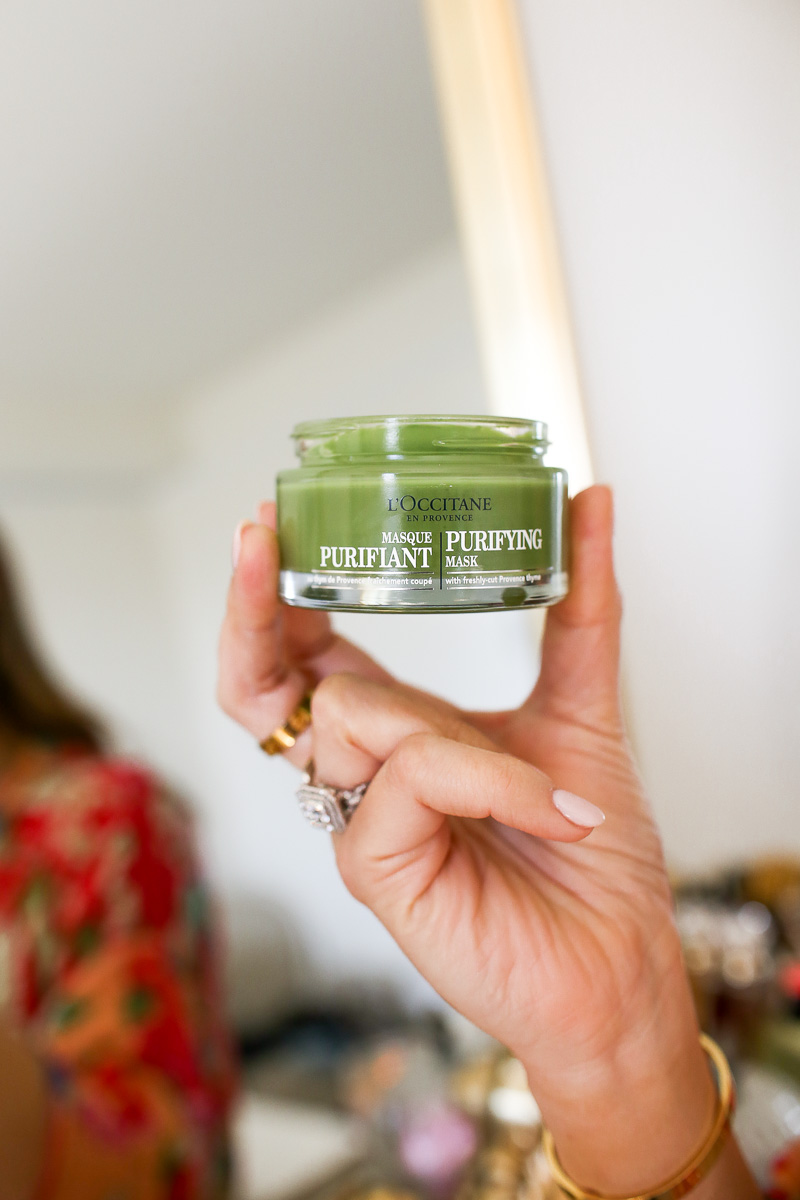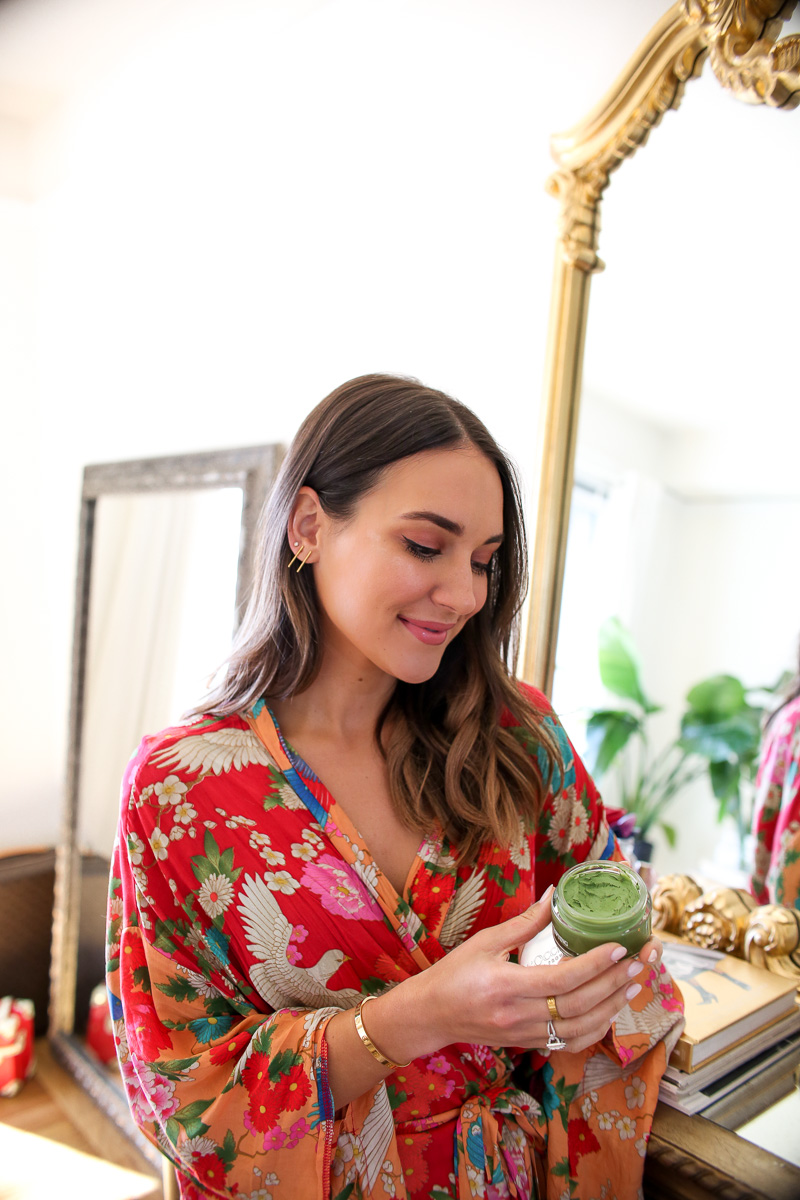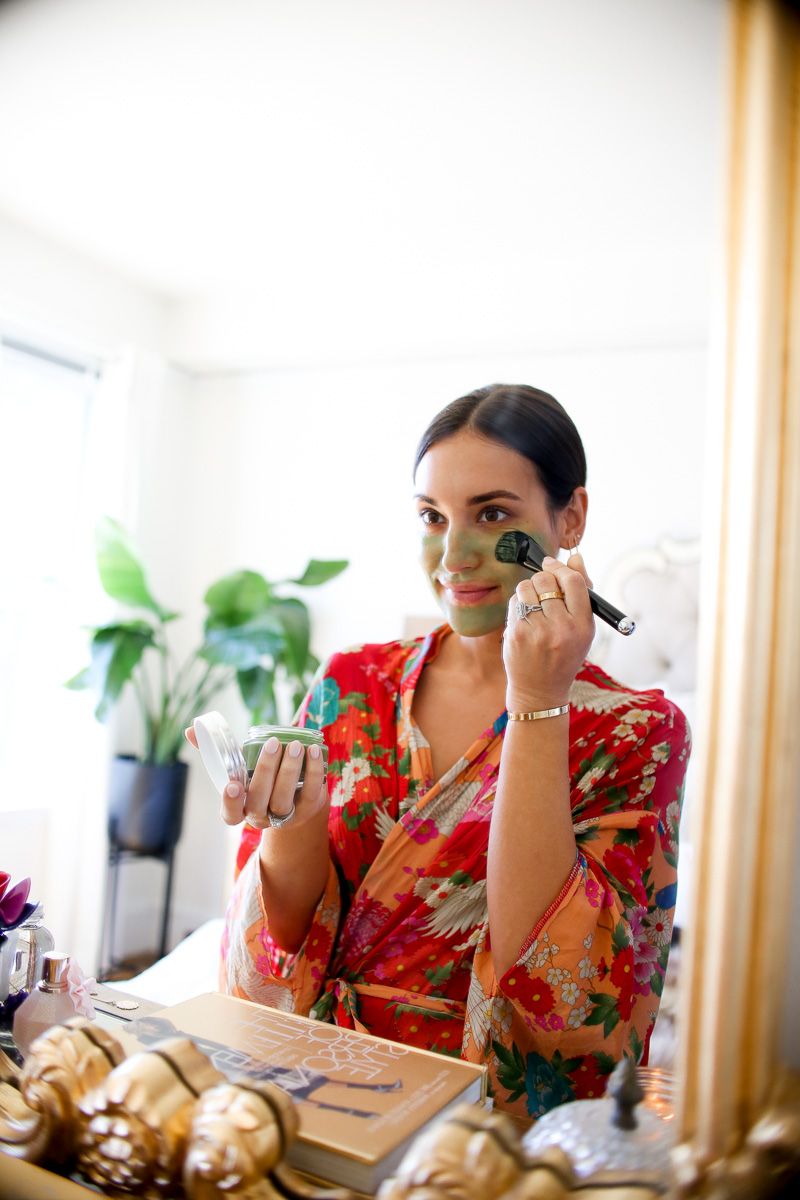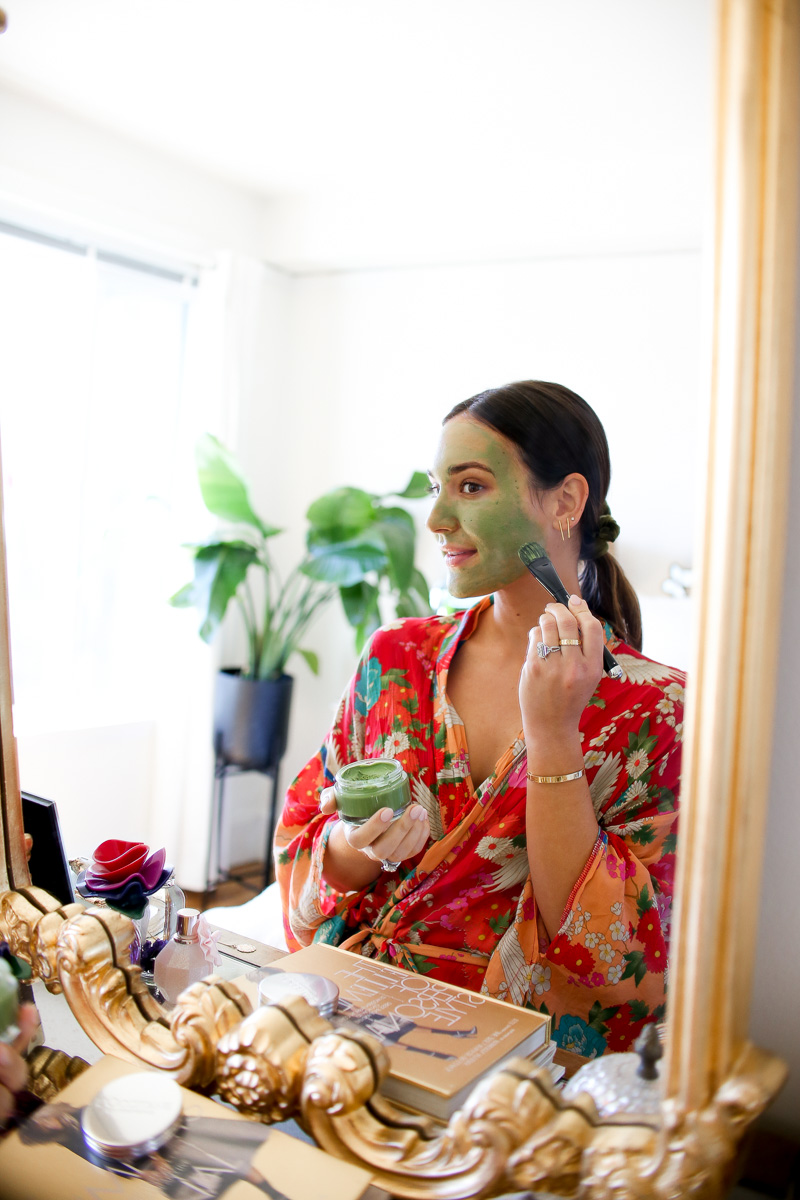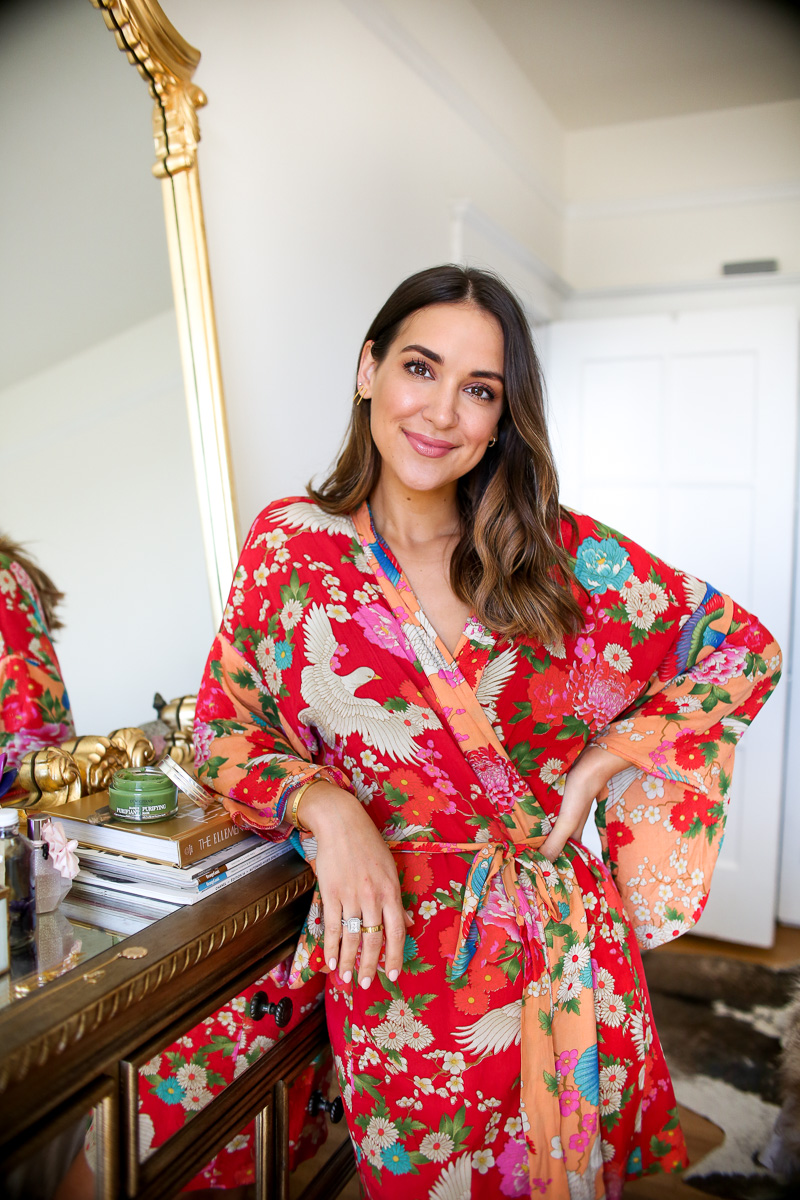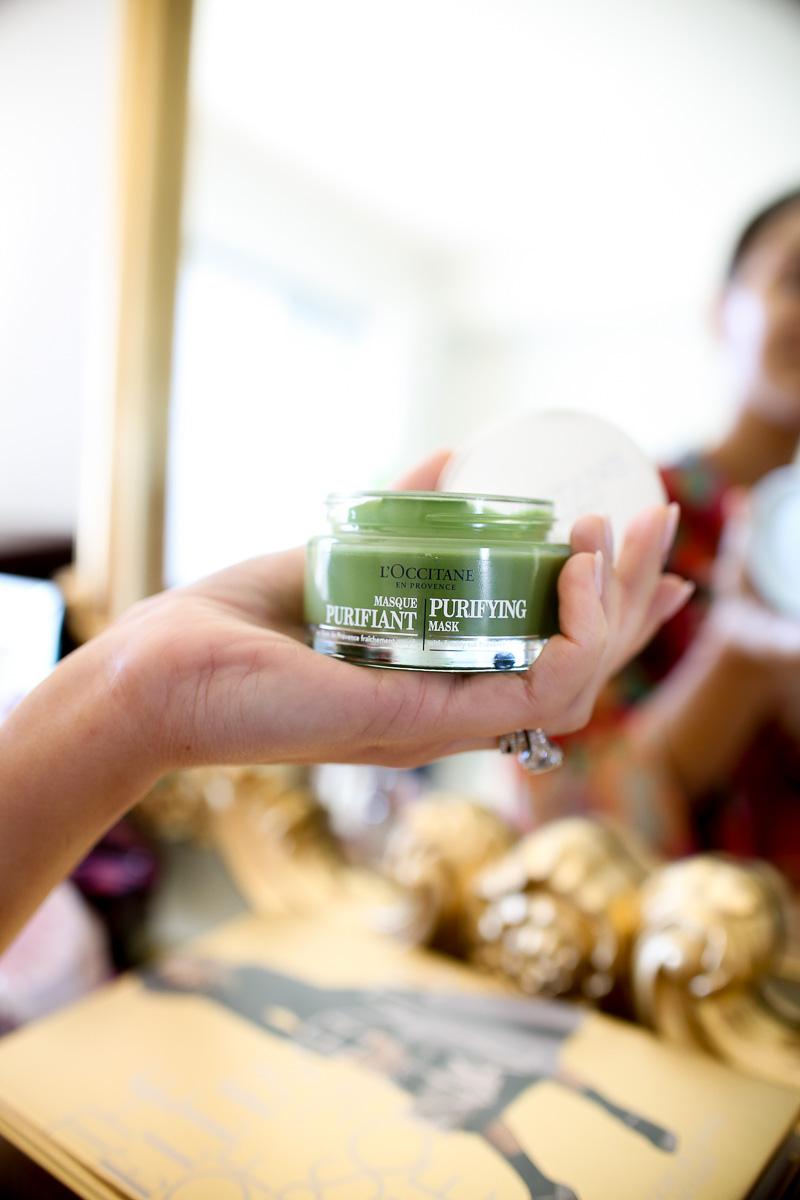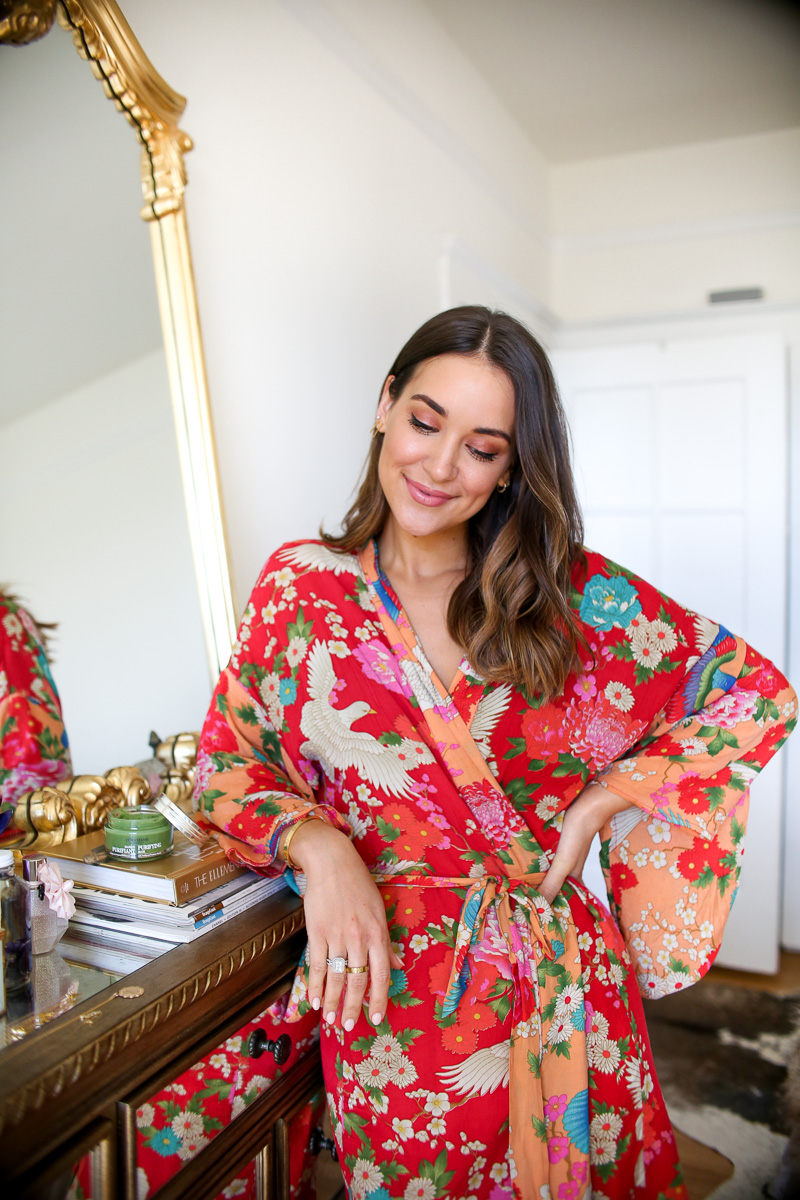 photos by Christian Barnes
Do you set aside time to pamper yourself?  L'Occitane has always been my absolute favorite brand for all things hand cream, but they have so many lovely products perfect to #treatyoself with, like this body cream, this shower oil and everything in their Immortelle Divine collection (I've used all of mine up but it's a real GEM).
I'd love to hear how you relax and take a moment to yourself, whether it's at-home TLC, reading a great book or splurging on a fancy candle.  Tell me your go-to relaxation station scene! Thanks so much for reading and sharing – XO –
brought to you by L'Occitane