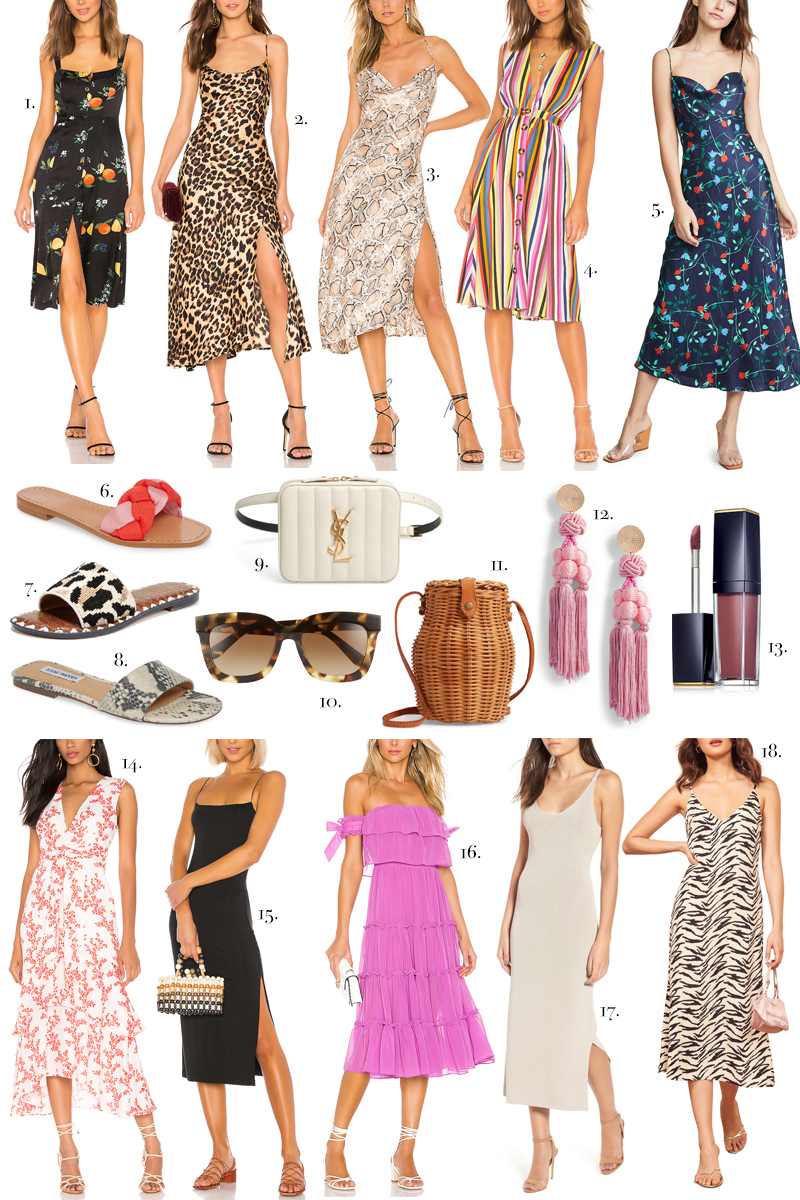 1 | 2 | 3 | 4 | 5 | 6 on sale! | 7 | 8 | 9 | 10 | 11 | 12 | 13 | 14 | 15 | 16 | 17 | 18
I've got dresses on the brain and I wanted to round up some of my favorite summer dress picks that I found online, including some for less from eBay in the thumbnails below!
My dream combo: a slip dress, simple slides, a belt bag and some big tassel earrings.  One of my girlfriends, Courtney Kerr, is always proclaiming her love for this matte liquid lip in Burnt Raison and now I really want to try it.
We're in the middle of planning some warm weather trips this summer, and I can't believe how much is about to change.  I am so, so, so excited about it.
What do you have on the calendar this summer?  Beach trips?  Traveling out of the country?  Dresses and slides/sneakers are some of my favorite spring/summer travel looks because you can stay both cool and comfortable.  Some inspo outfits here, here and here.
Thank you so much for reading! XO –