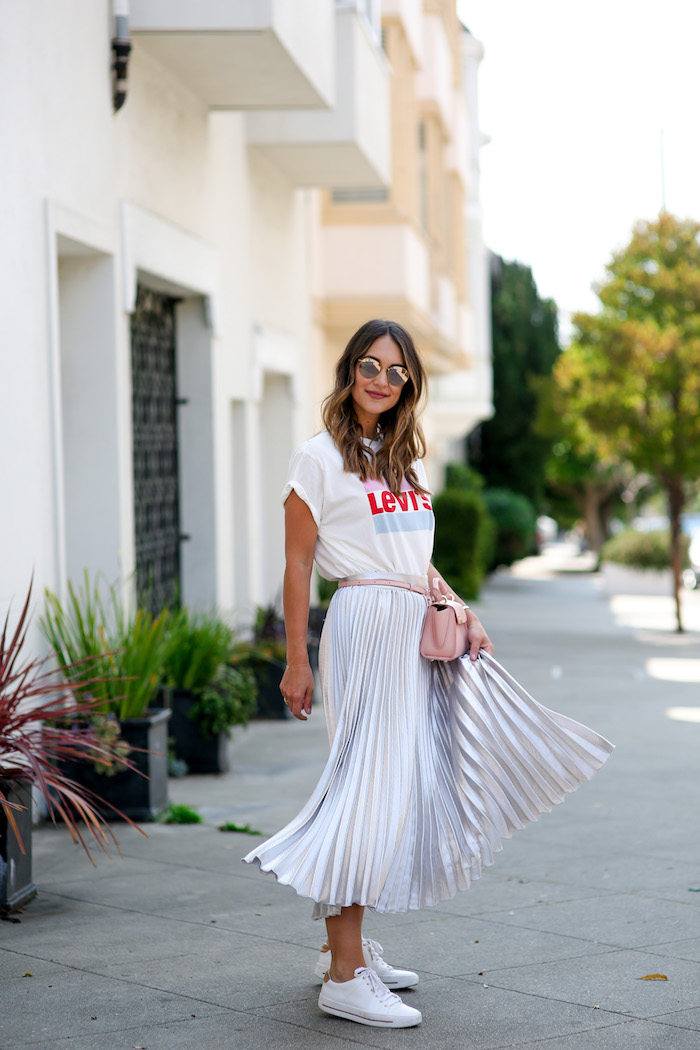 Everything comes back again… and if you told me 10 years ago we would be wearing Birkenstocks and wearing fanny packs I would have said, "huh?"  Yet here we are.
I don't hop onboard with every trend, but there are definitely a few 90's trends I can get down with. And one of the best places to find some of these trendy pieces – eBay, my friend! You can find pretty much anything on eBay, both vintage and brand new.
But let's get into some of my favorite ways to rock the 90's in 2018 –
90's-Inspired Tees
I can't get enough of tees right now. I wear them with skirts, high waisted denim, under blazers – you name it. Levi's has brought several of their classic logo styles back including this one, which I love!
Sneakers With Everything
This is a trend I'm definitely fully embracing right now living in San Francisco. Between walking Bailey and running errands, I'm walking several miles each day.  I love that I can stay both stylish and comfortable pairing sneakers with basically everything. And for those of you who are really bold, you can rock the "dad sneaker." I'm still observing that one from the sidelines, but if you're into it, you can find tons on eBay!
Fanny Packs AKA Belt Bags
I initially felt the same way about belt bags as I did about backpacks: not for me.  Then I slowly dipped my toe in the water, and before I knew it, I was fully immersed. They're practical, great for travel or playing tourist in your own city, and can be worn in more modern styles that are a little more chic and a little less Disney tourist.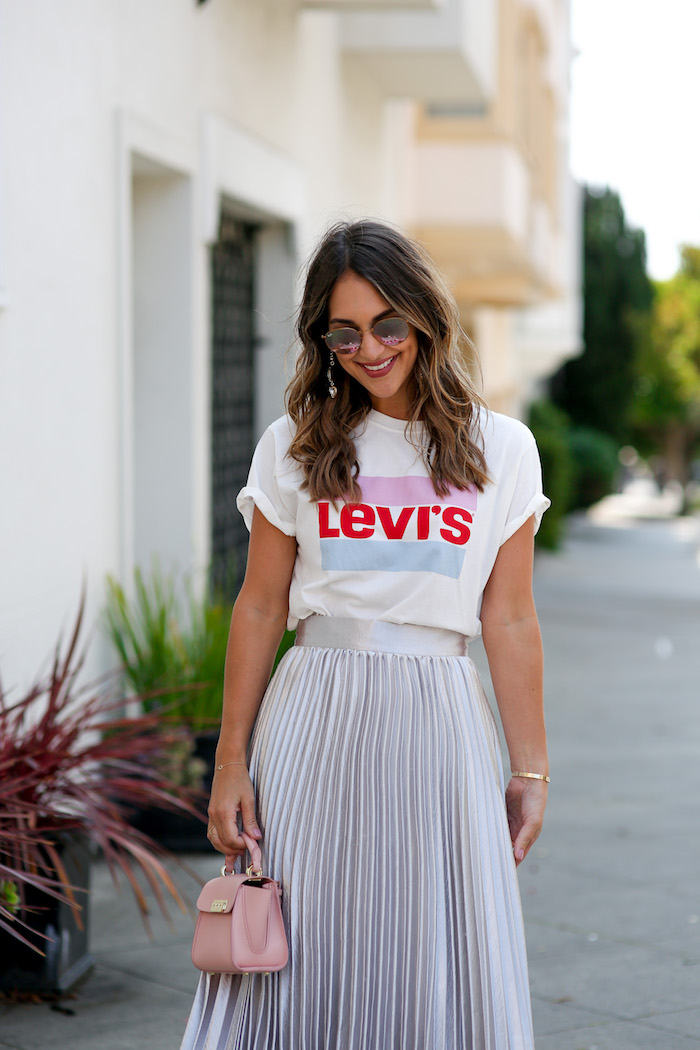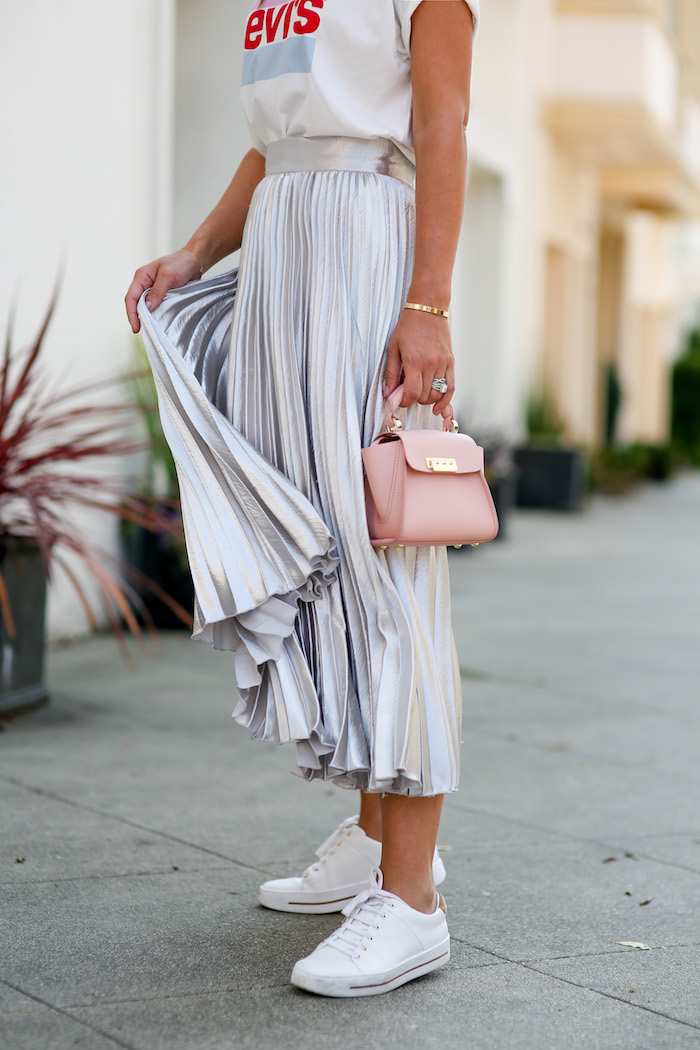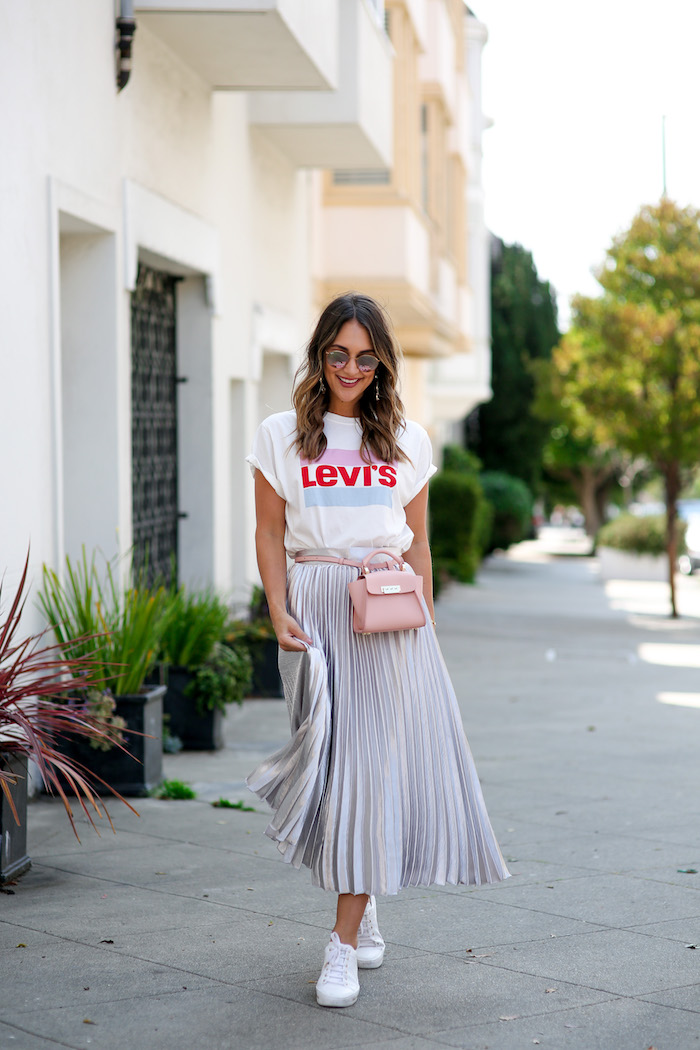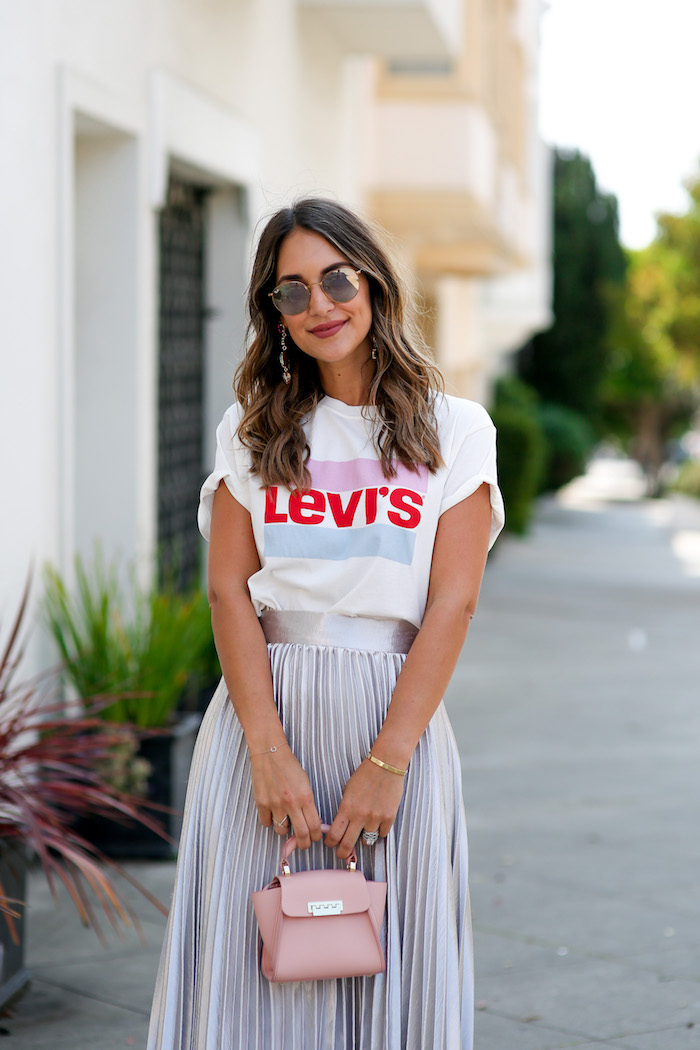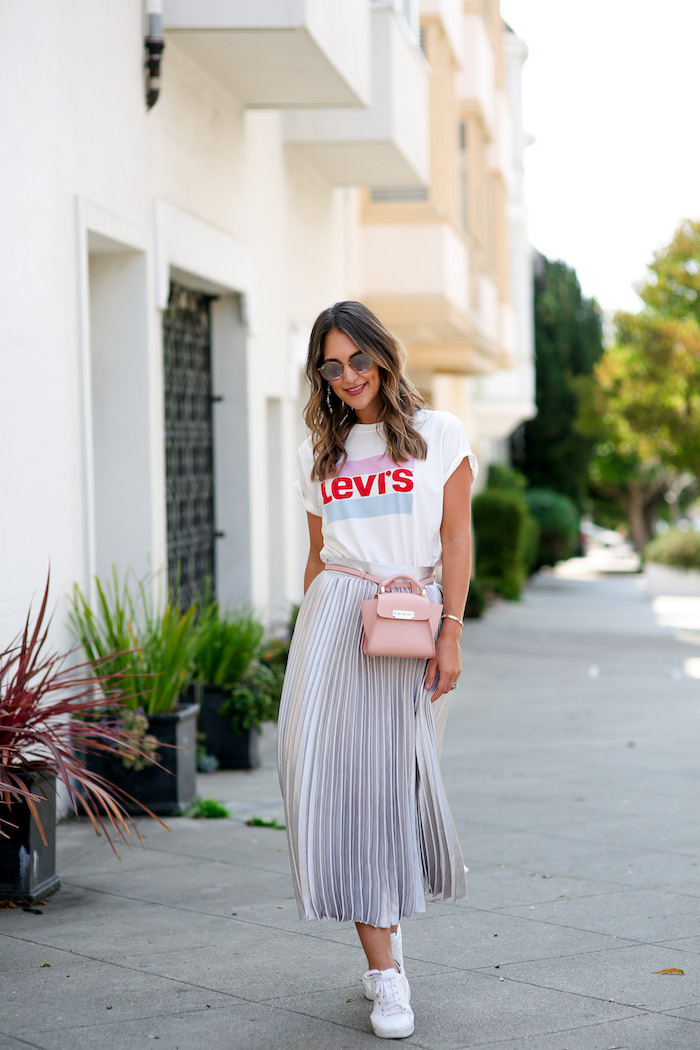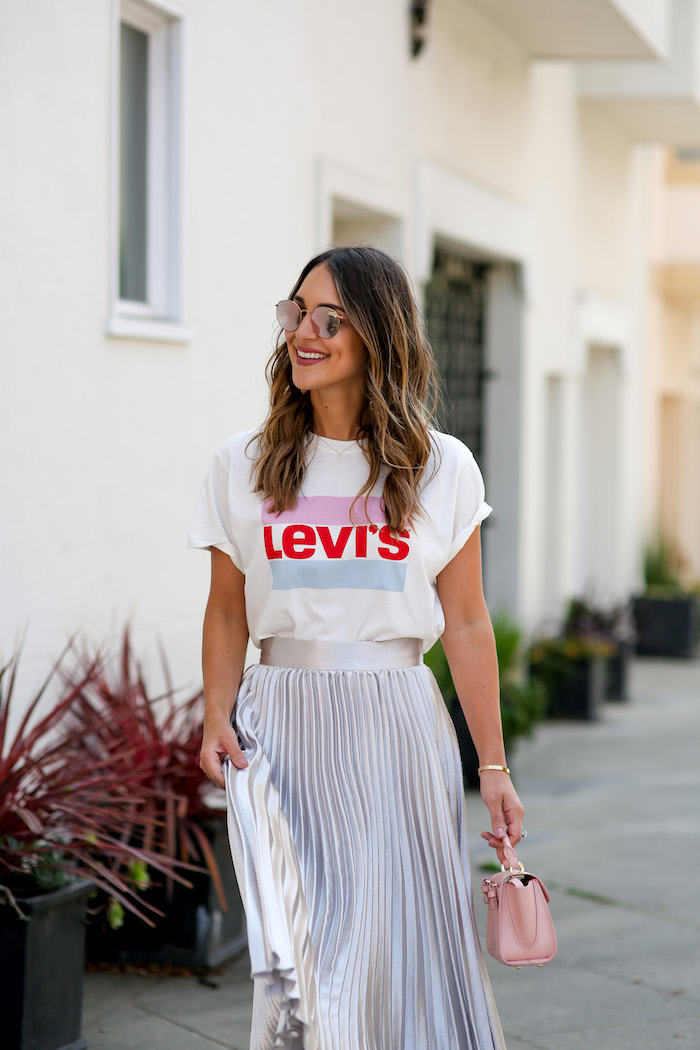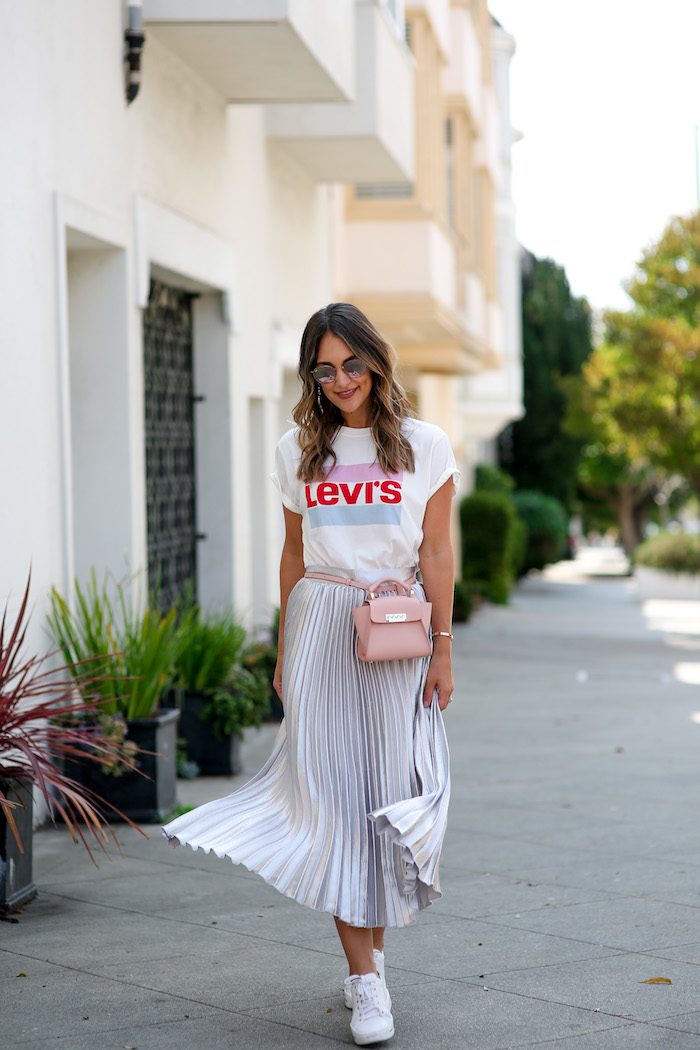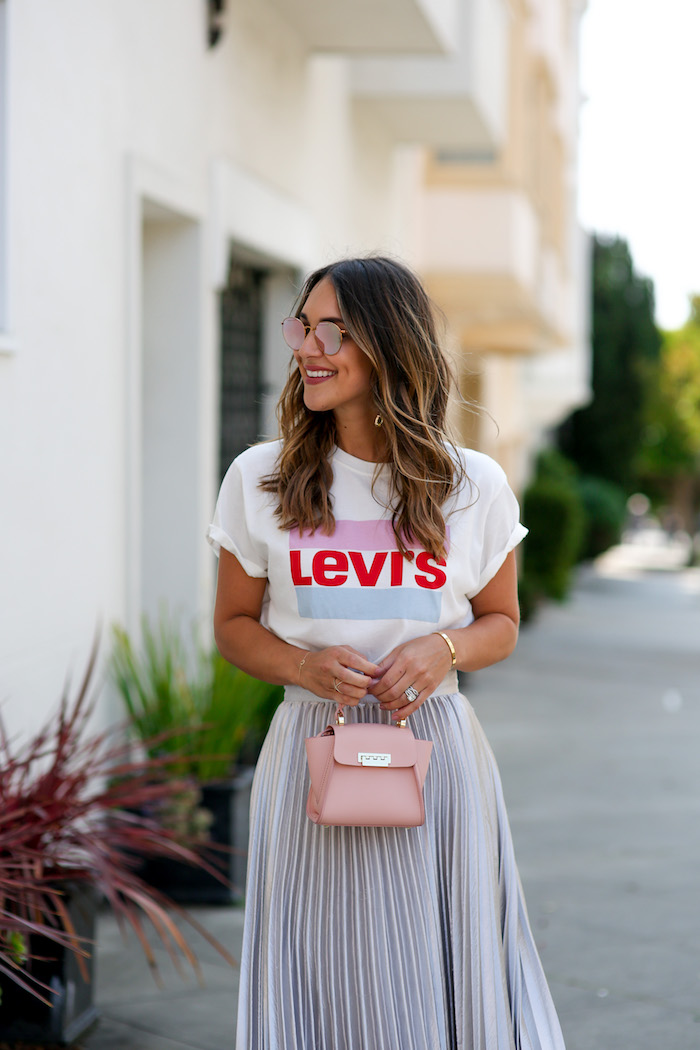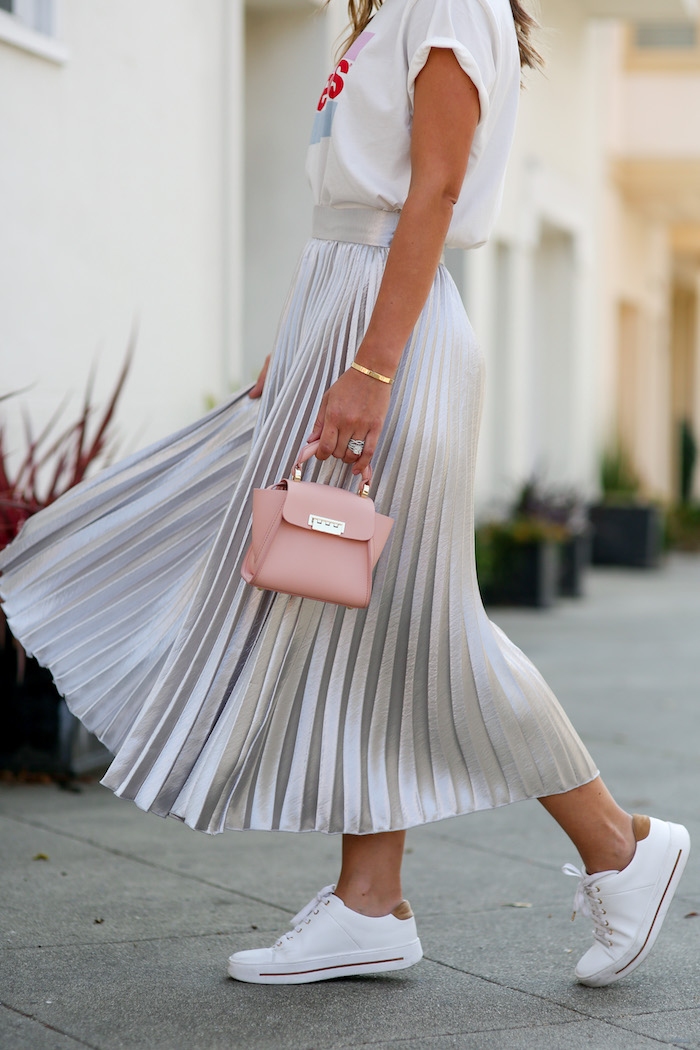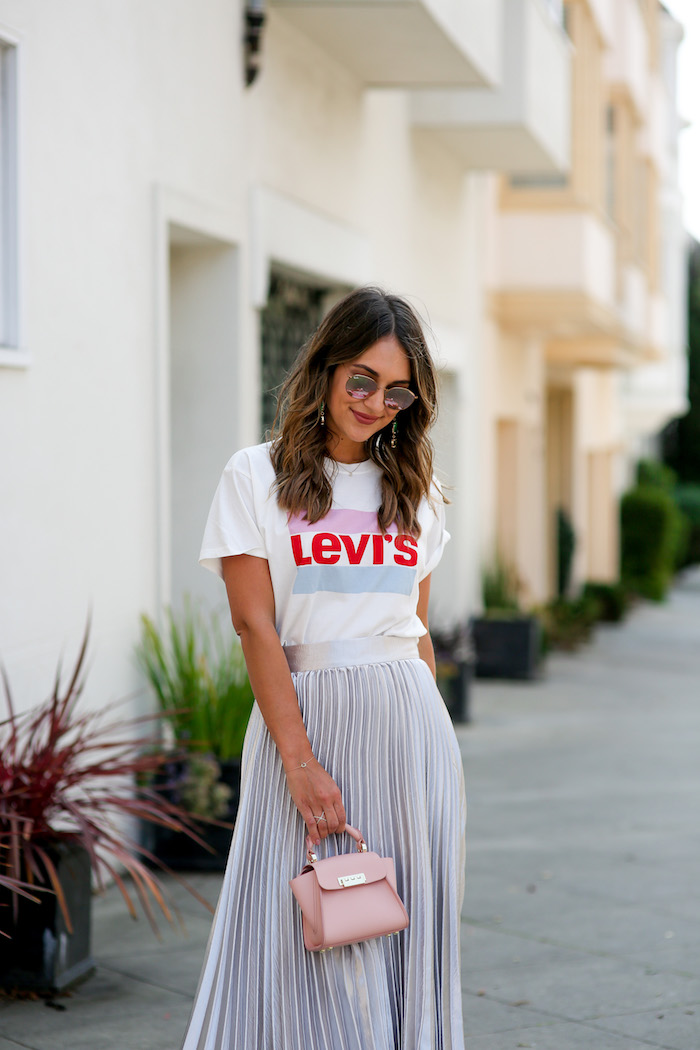 photos by Christian Barnes
tee, also love this one and this one | nearly identical skirt here, love this one and this one | similar sneakers here and here | similar belt bag, really love this one | sunglasses
Below I'm linking some additional 90's-inspired pieces I love from eBay. I'd love to hear any old school trends that you're bringing back. Or even any that you definitely don't plan on trying again. Spill it, sister!
Don't forget that you can check out the most current promotions on their Daily Deals page… I'm talking like, 60% off Macbooks, discounts on camera equipment, iPhones, etc.  Okurr!  AND know that over 80% of the products listed on eBay are actually brand new.
Thanks so much for reading and sharing – XO –
brought to you by eBay