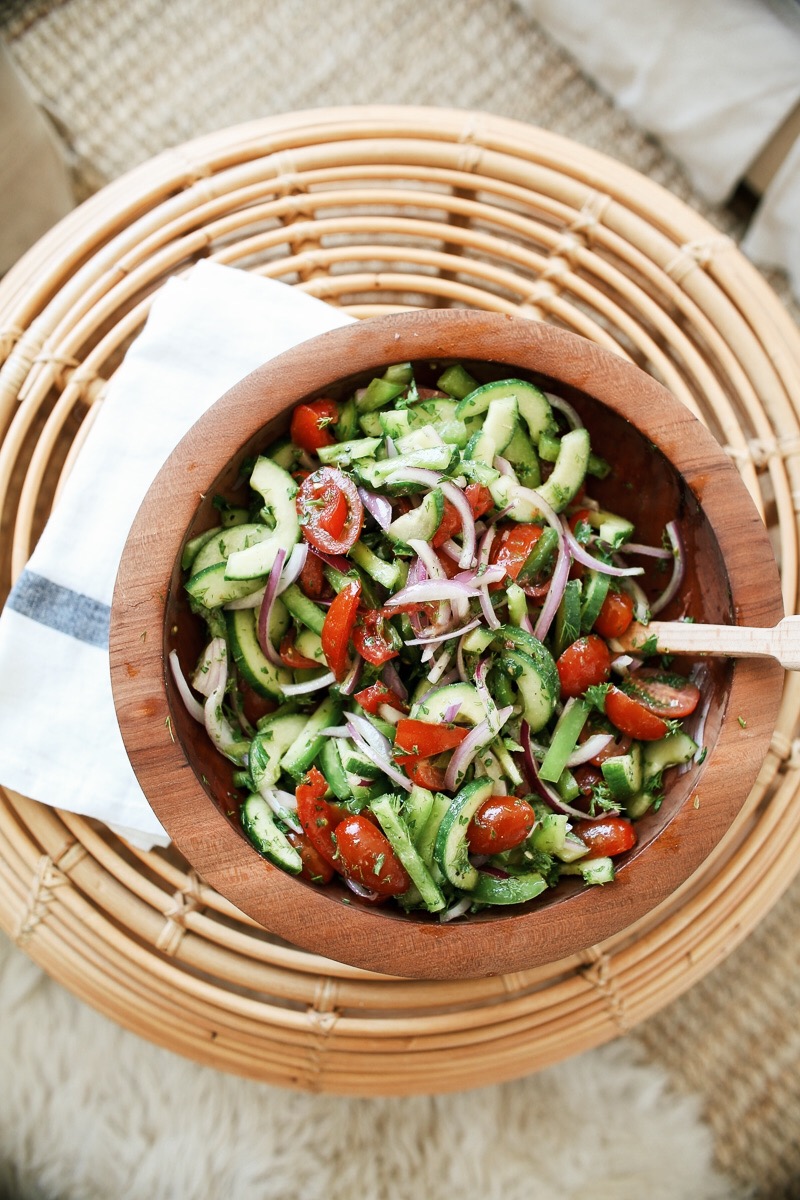 I love cucumbers and tomatoes all year round, but they are especially delish when they're in season… like, right now.  I wanted to share a really simple tomato and cucumber salad you can easily make at home for a side dish or even as your main lunch.  I'll eat a bowl of this with some crackers and hummus or cheese and crackers.
Ingredients:
One large cucumber, seeded and diced into half moons
3 cups cherry tomatoes, halved
1 green bell pepper, diced
1/4 red onion, diced thin
handful chopped parsley
2 TB chopped dill (you could use basil or chives also)
4 TB olive oil
2 TB red wine vinegar
1 tsp dijon mustard
s&p to taste
Directions:
Combine cucumber, tomatoes, bell pepper, onion and herbs in a bowl.  Whisk together dressing and pour on top of vegetables.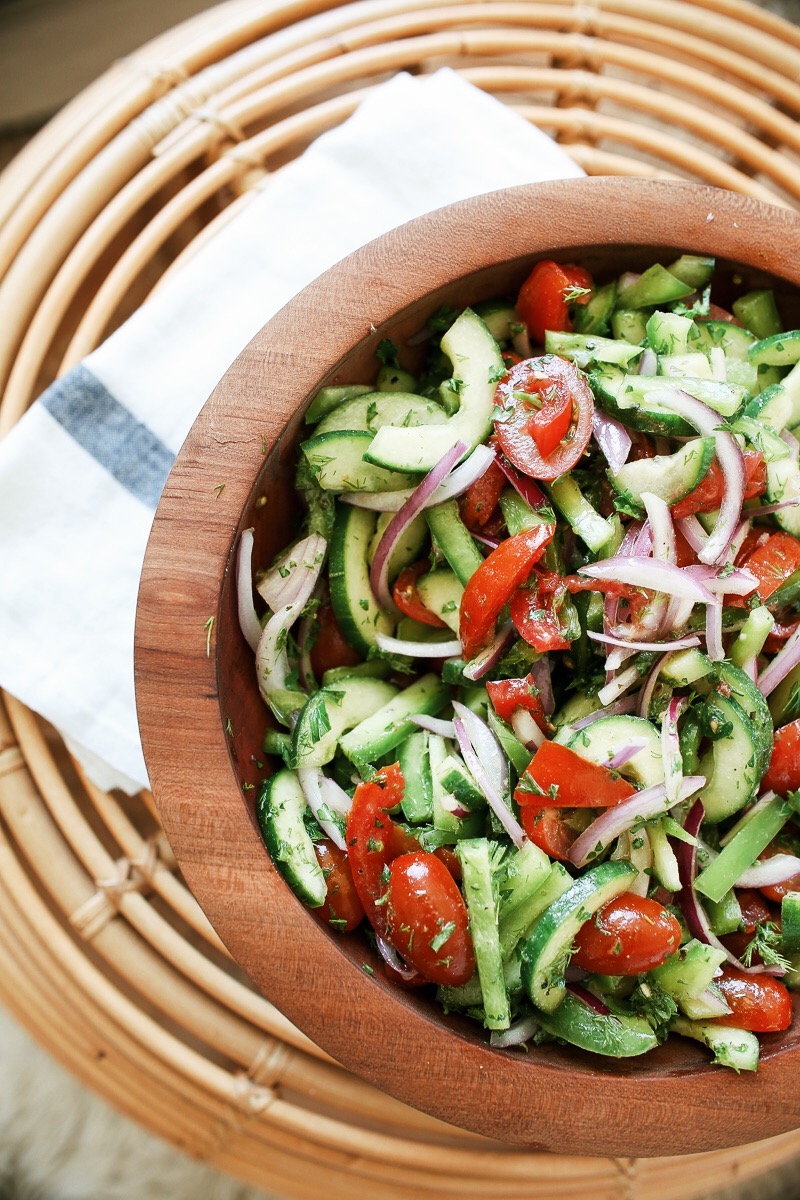 It's that easy, so fresh and tastes even better the longer it marinates.  For more recipes, including my favorite pimento cheese spread, one of my favorite healthy snacks and some GG cracker recipe ideas.  And be sure to check out the food & drink category of CBL!  Thanks so much for reading – XO –