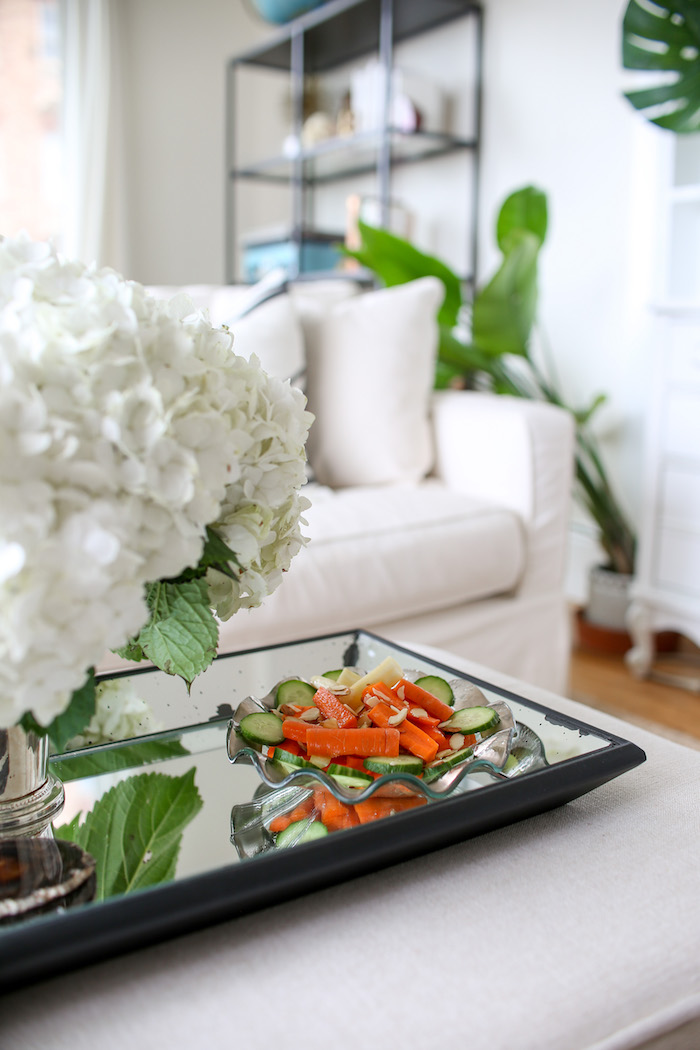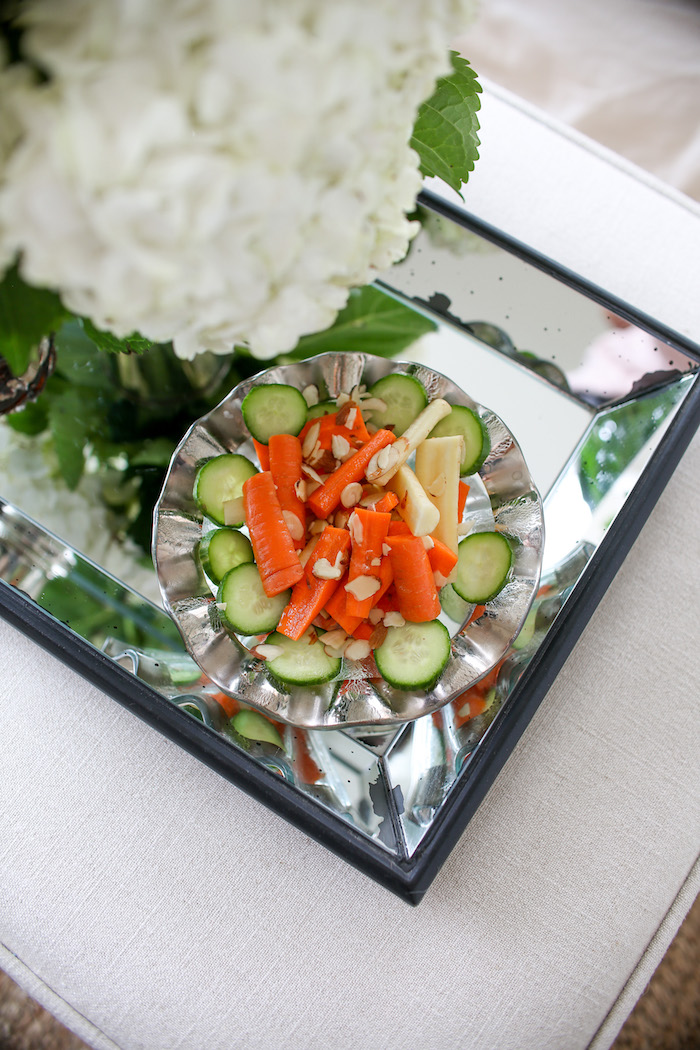 A few weeks ago I was listening to a podcast (some of my favorite podcasts shared here and here), and I heard someone describe one of their favorite healthy snacks that sounded SO good.
Carrots, lemon juice, salt, almonds.
So simple, right? I added some cucumbers, but you could really add any veggies you want. I used slivered almonds because it's what I had on-hand, but you could totally use salted or unsalted whole almonds. Whatever you've got in the house, girl!  My mom bought this salt for me and it's very delish if you're looking to up your salt game.
Warning: elevating your salt inventory can change your cooking life. Proceed with caution.
I hope you guys will try this and let me know what you think! Even Christian, who isn't as much of a veggie lover as I am, also thought this was really delicious. It's salty, savory and sweet.
Get your snackin' on. Thanks so much for reading! XO –