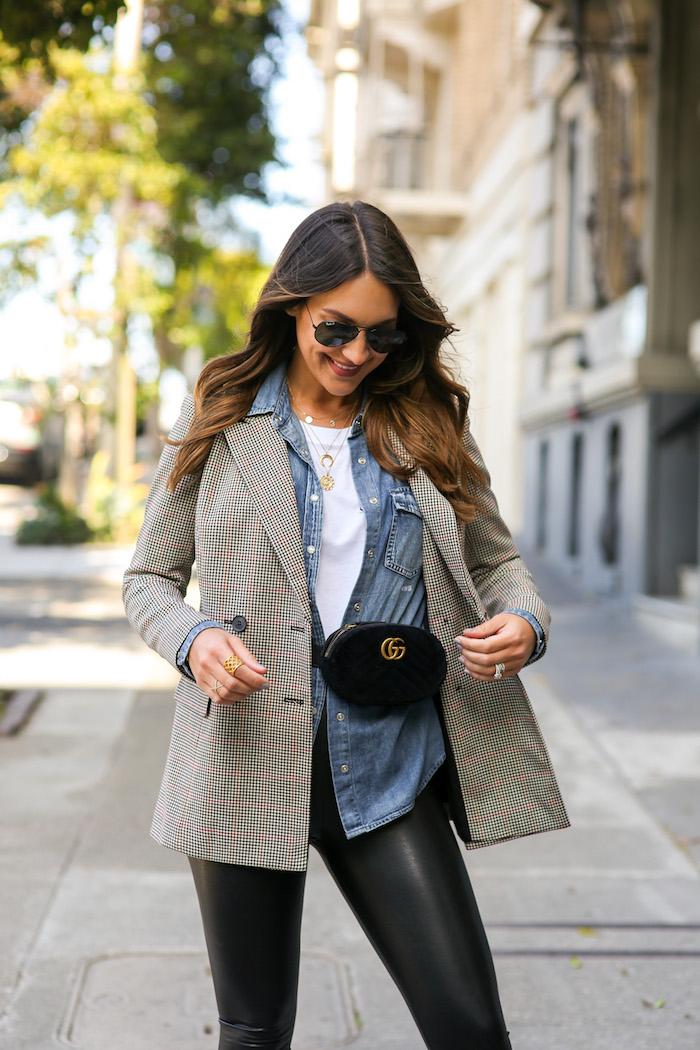 My San Francisco style tip: layer it up, girlfriend! We've now been living here for two months, and I finally think I've mastered my NorCal layering style. Several of you have reached out asking for advice for your upcoming Bay Area trips – what to wear, where to eat, what to see, etc.  While I don't have a city guide yet (and won't for a while… because we just moved here and literally barely know my own way around #truestory), I do have some style tips!
Check the weather.
The weather can change on a dime and there are literally 33 microclimates and this city is 7 miles x 7 miles.  Plus the weather on one side of the bridge is different than the opposite side, etc. So your best bet is to check the weather, layer your clothing and wear comfortable walking shoes!
For July and August the range of weather in our neighborhood has been upper 50's to upper 60's with major wind. I'm talking aggressive wind. Wind so intense that I can't even hear my air pods when they're at full volume. So that can also make it feel chillier than it is!
On the note of comfortable shoes –
This city is packed with buildings, humans and dogs, but the actual city is not that big.  Y'all know I'm a MAJOR heels girl, but our favorite ways to get around so far have been to walk or Scoot, so comfortable shoes (preferably sneakers) are a must! I recently took the plunge on my first pair of Vans from Nordstrom and I think they're going to be an asset this year.
Don't worry… as soon as we leave San Francisco next summer I plan to return to all my heels! I tried to wear a pair on Sunday for 4-5 hours and two miles of walking later I was like, this was definitely a mistake.
As for the Purse…
You guys know I'm a bag fanatic. I even dedicated a whole blog post to my most and least worn luxury bags. But when you're on your feet walking several miles a day… it can be a drag to have a heavy bag on your shoulder. I've been really utilizing belt bags and backpacks when I can, especially on the weekends.  Nordstrom has such a great selection of both!  Check them out here and here.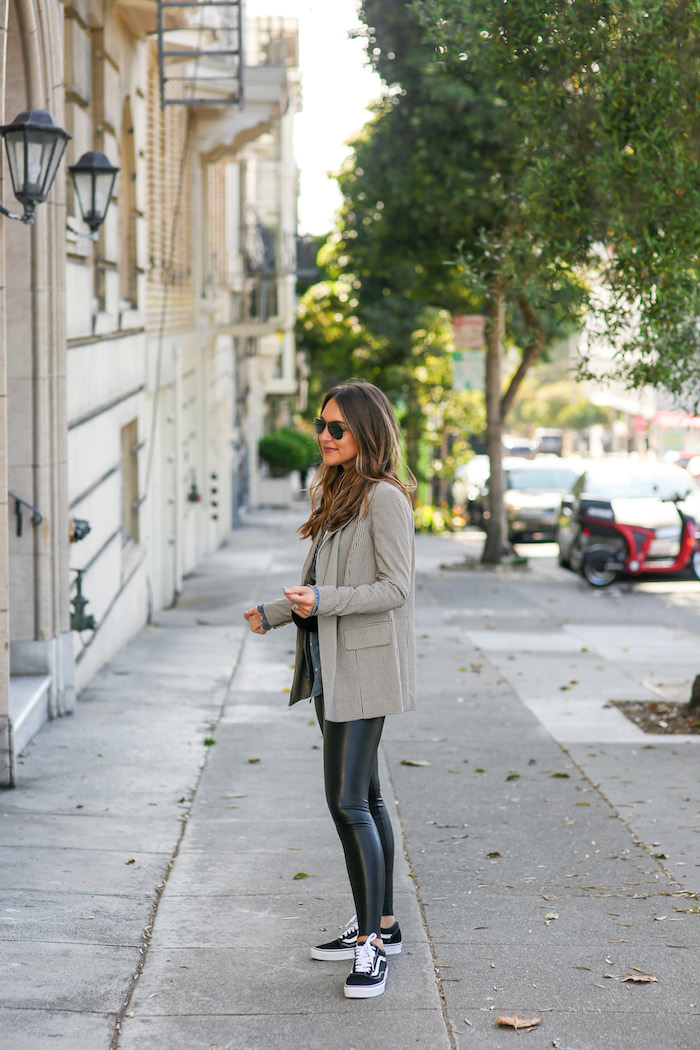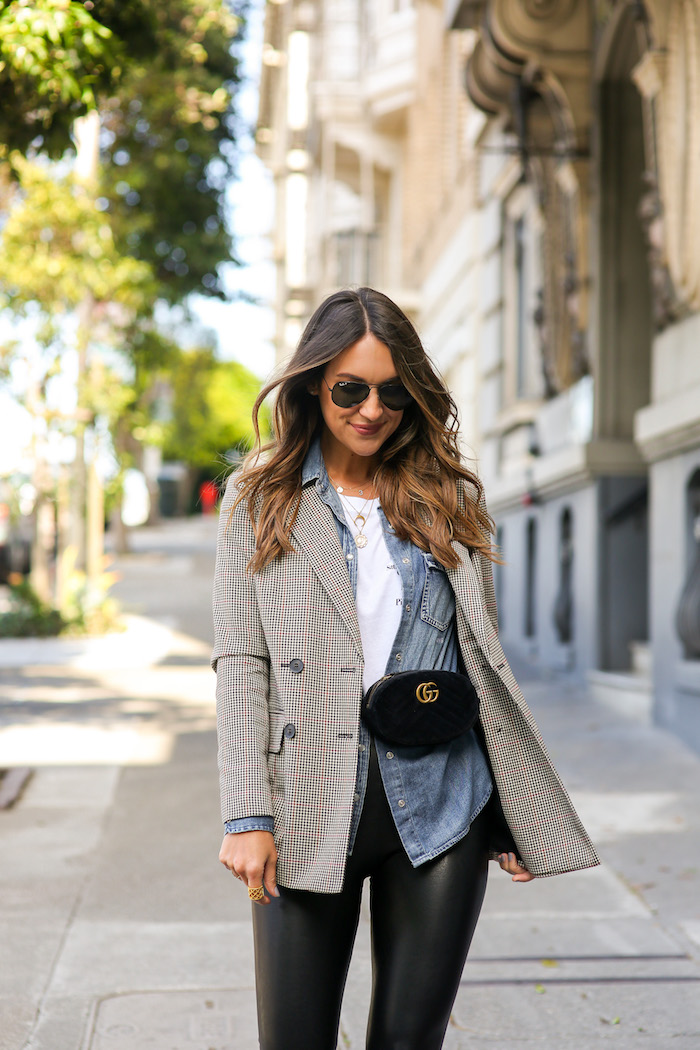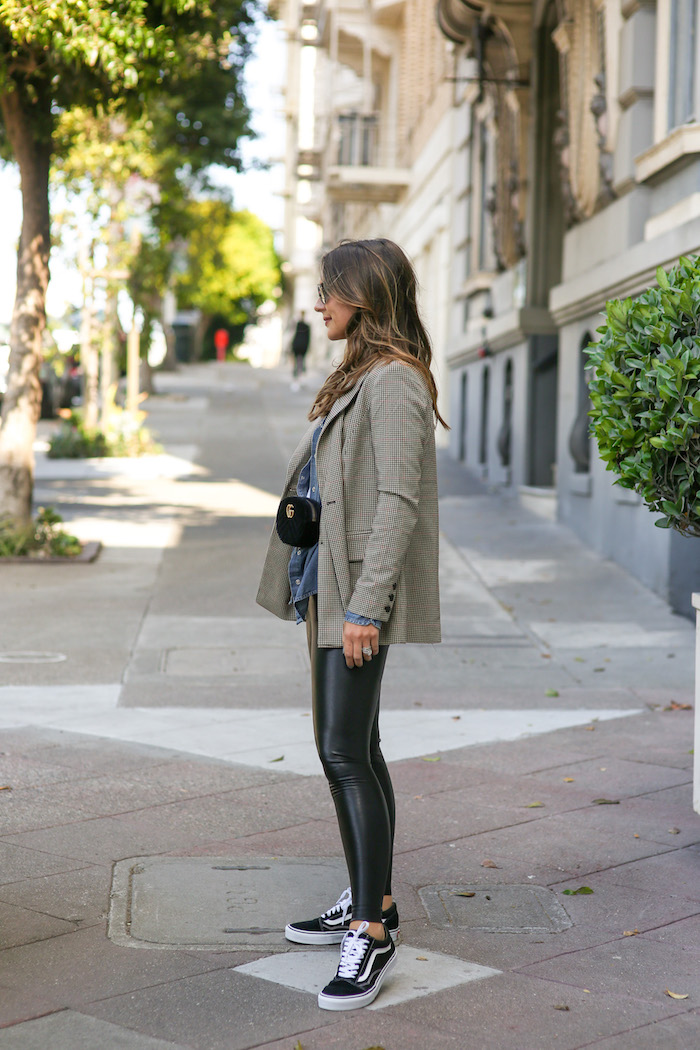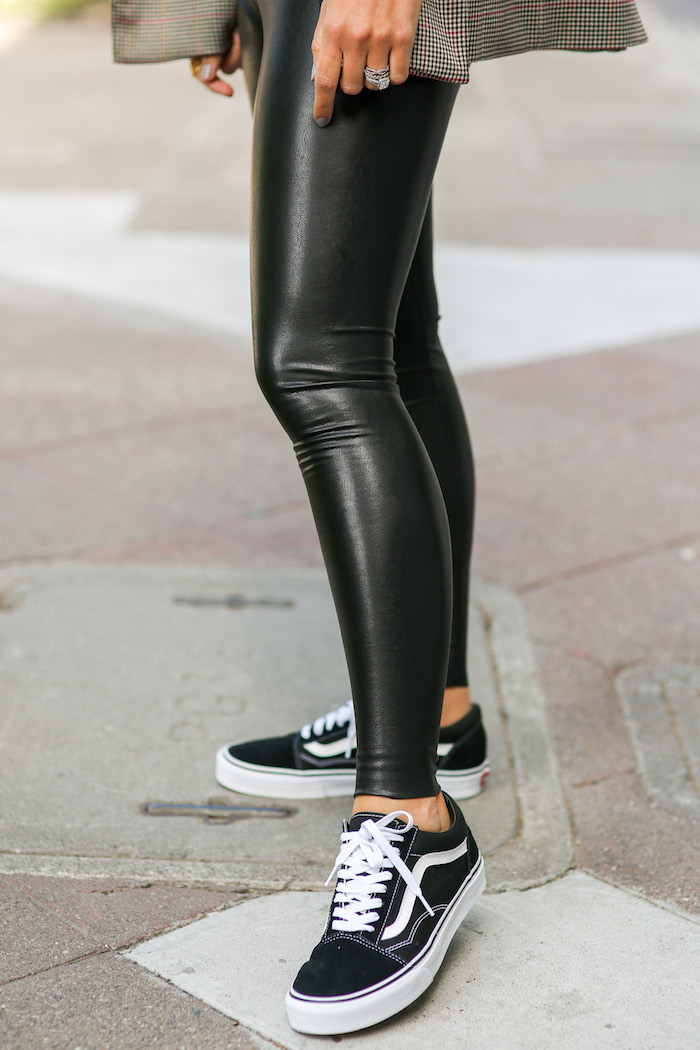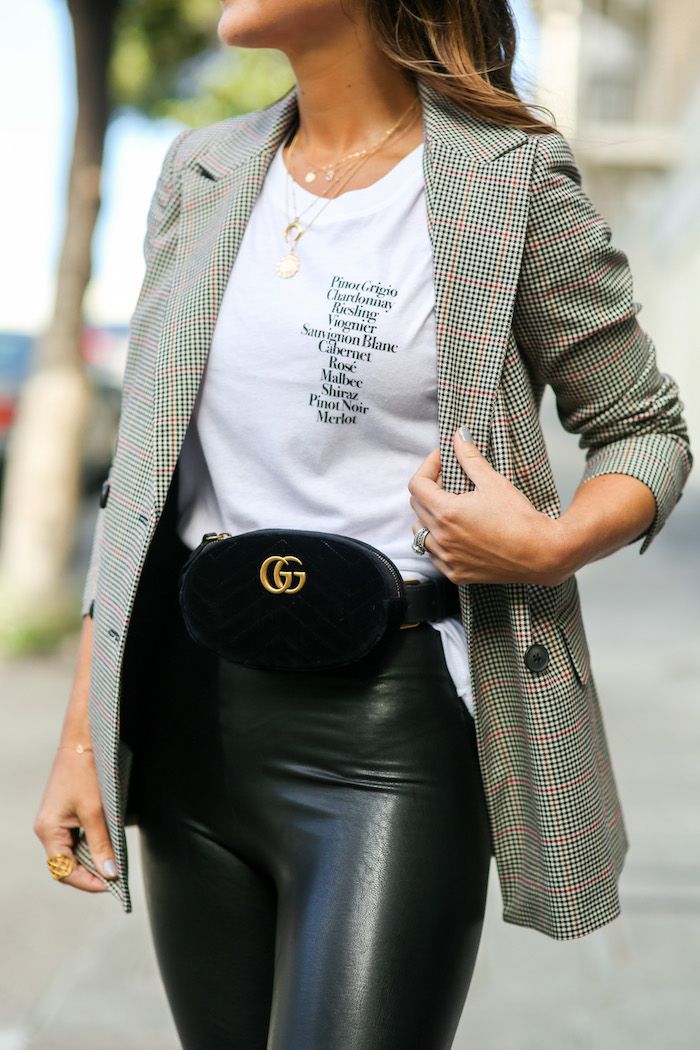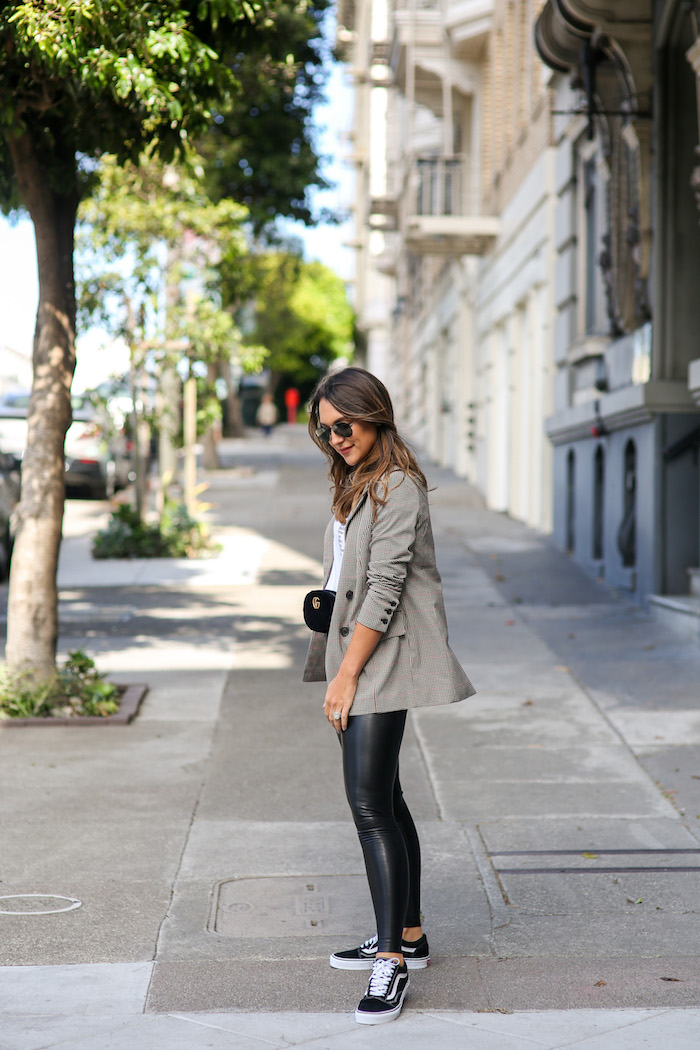 photos by Christian Barnes
blazer (I sized down to XS), also love this one and this one | similar chambray (worn in this post), also love this one | tee, also love this one | leggings (run TTS) | sneakers – if you're in between sizes, I'd size up | sunglasses | belt bag, love this one for less | similar backpack
And truthfully… if you really want to fit in in San Francisco you can just wear yoga leggings, a hooded sweatshirt and Patagonia jacket. That's essentially the uniform here, and honestly with the weather – it makes sense.
Are you guys ready for some fall outfits?  Or are you soaking up the last few weeks of summer? I feel like we've skipped summer this year, so I've been wearing fall clothes since July and honestly… I'm fine with it.
Bring on the layers! Thanks so much for reading – XO –
brought to you by Nordstrom