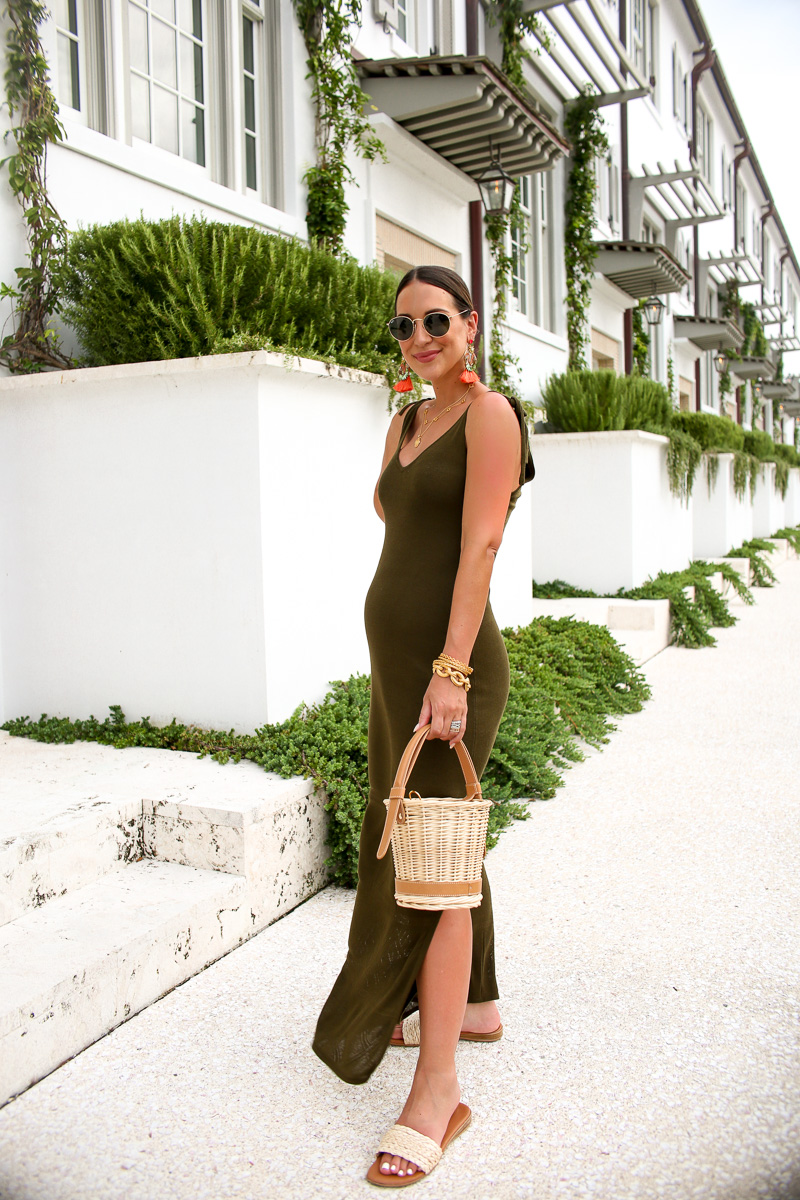 I recently used my Rent the Runway Unlimited membership to pick three dresses and one pair of earrings to take with me to Alys Beach for our family trip.  Now that I'm in my second trimester, I updated my profile sizing to pieces that would work for the bump.  I searched for casual daytime dresses that were available in my size in July and voila!  Snagged four fresh pieces.
I wanted to share my RTR Unlimited experience with you guys because depending on what kind of shopper/fashionista you are, it has serious potential to save you thousands upon thousands of dollars a year if you use the program wisely.
With the Unlimited program, you can select up to 4 pieces at a time.  When you're over one of them, send it back for free to swap for another.  Items come in two business days and the dry cleaning and insurance is taken care of.  So select it, wear it, send it back via UPS at no cost. They also have drop-off options at different WeWork locations which is super convenient if you work at one of these office spaces.  Also, if you fall in love with an item you can hold onto it for as long as you like or you also have the option to buy it at a discount to keep!
You can browse their website for new pieces or you can shop via their app – whichever is easier for you.  If you love to try new designers and wear luxe items, this is an incredible option to keep your closet in a fresh rotation.  
I know so many women who started using RTR and now say they literally don't shop anymore.  Seriously! I'm trying to see if I can become one of those people… you might have seen this dress on Instagram which was also a rental.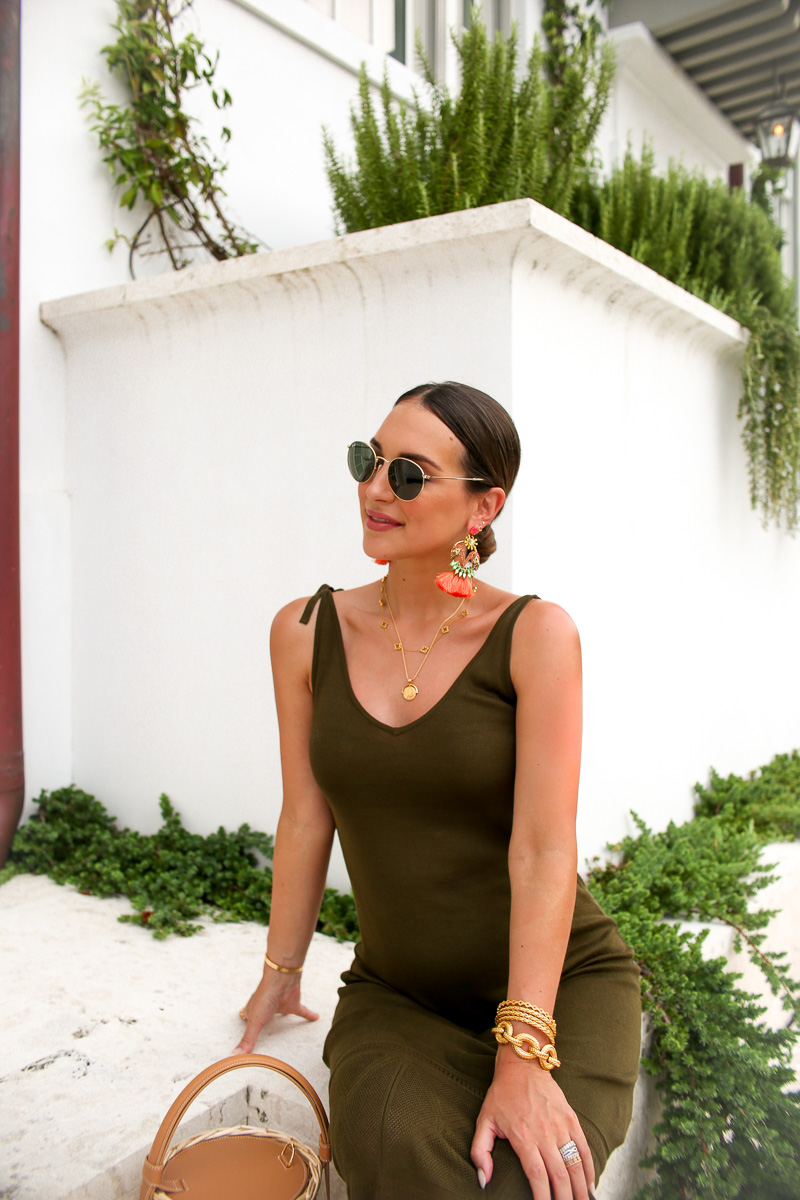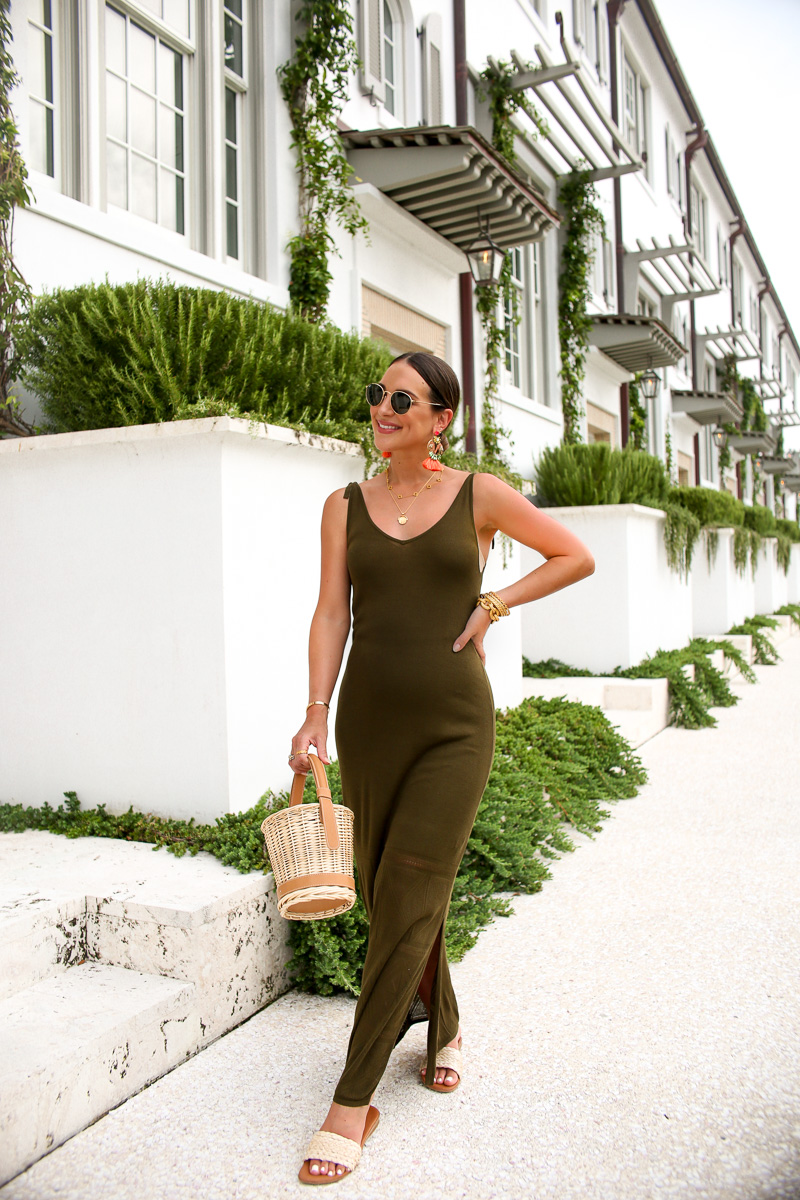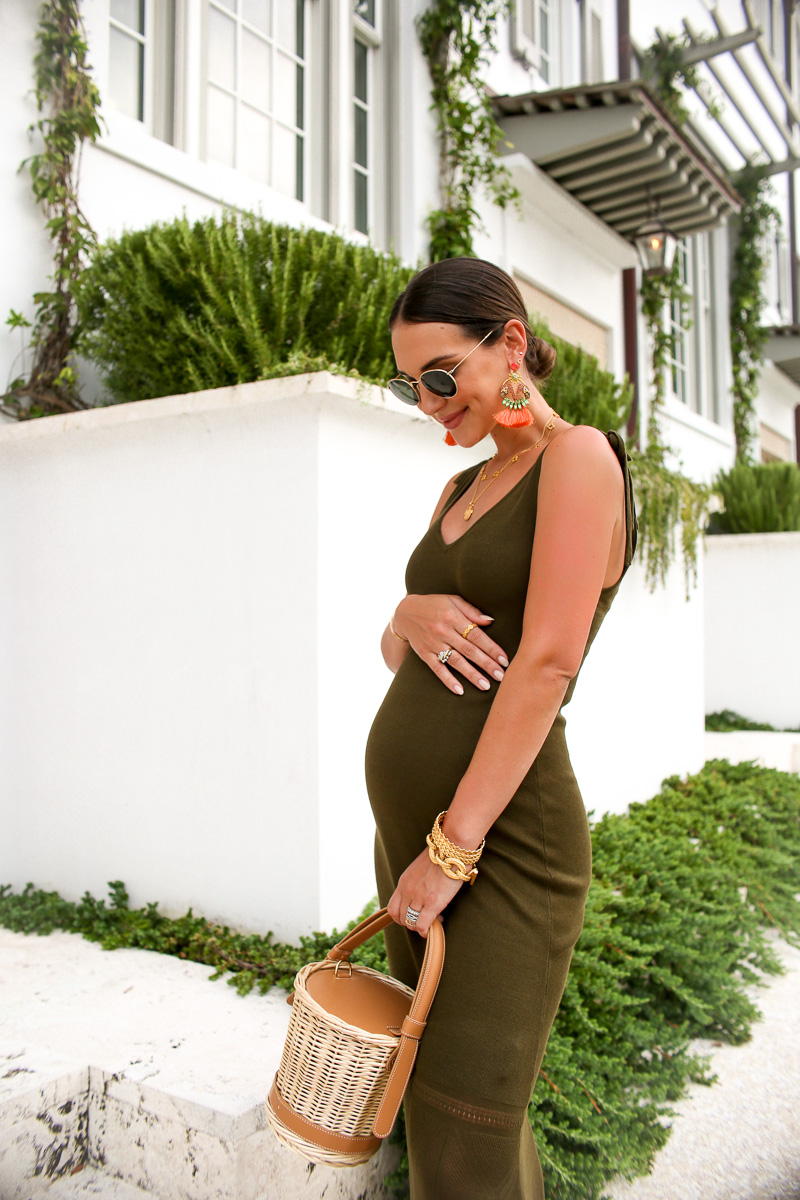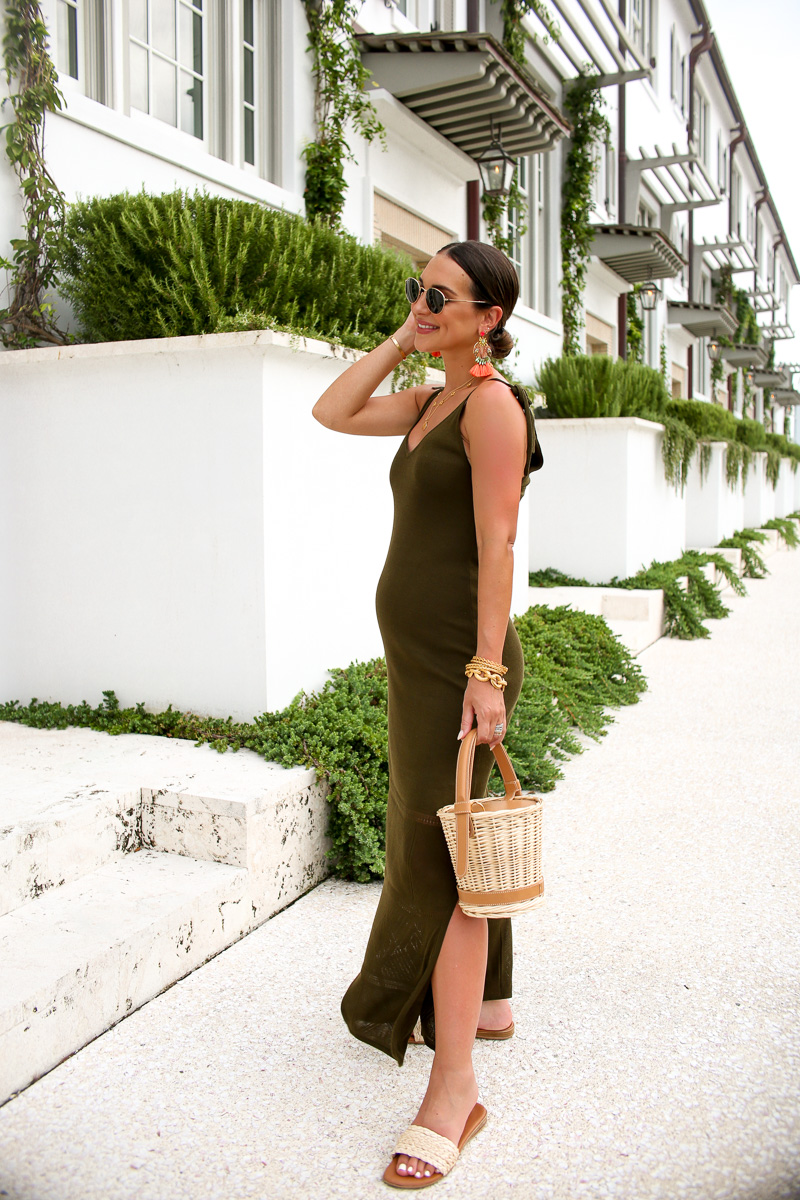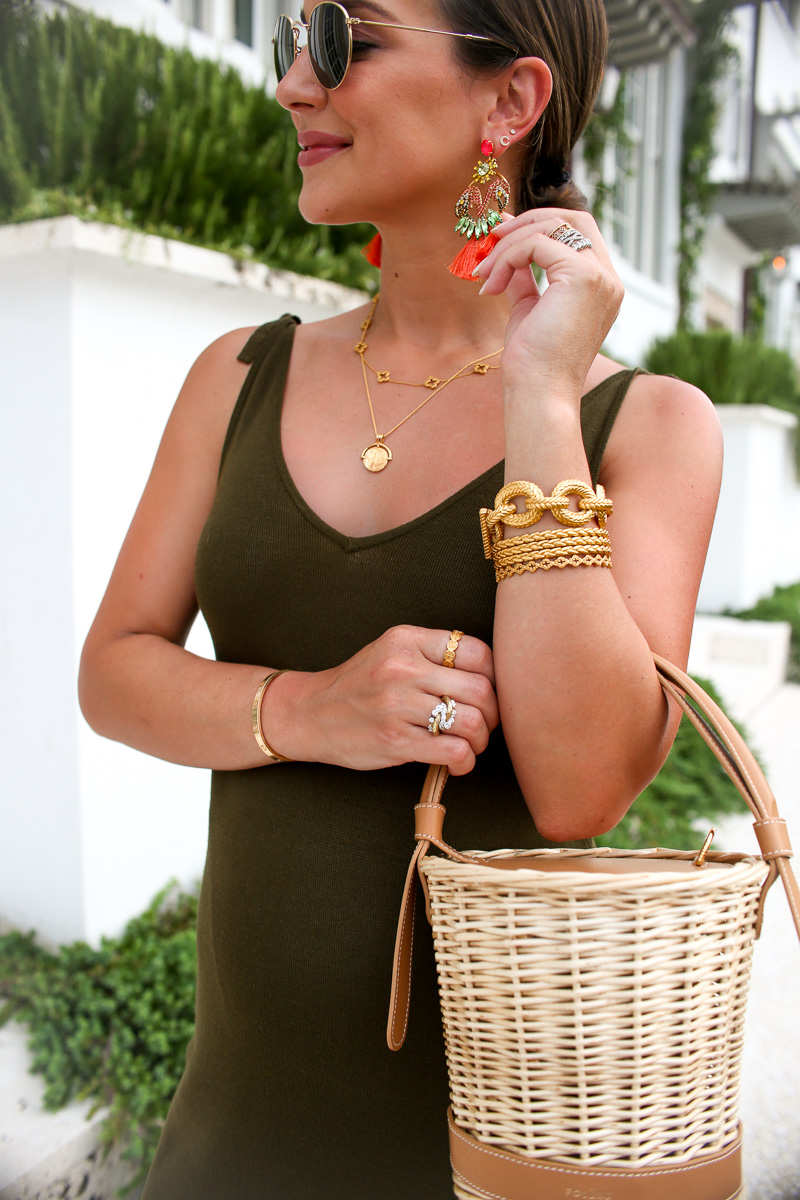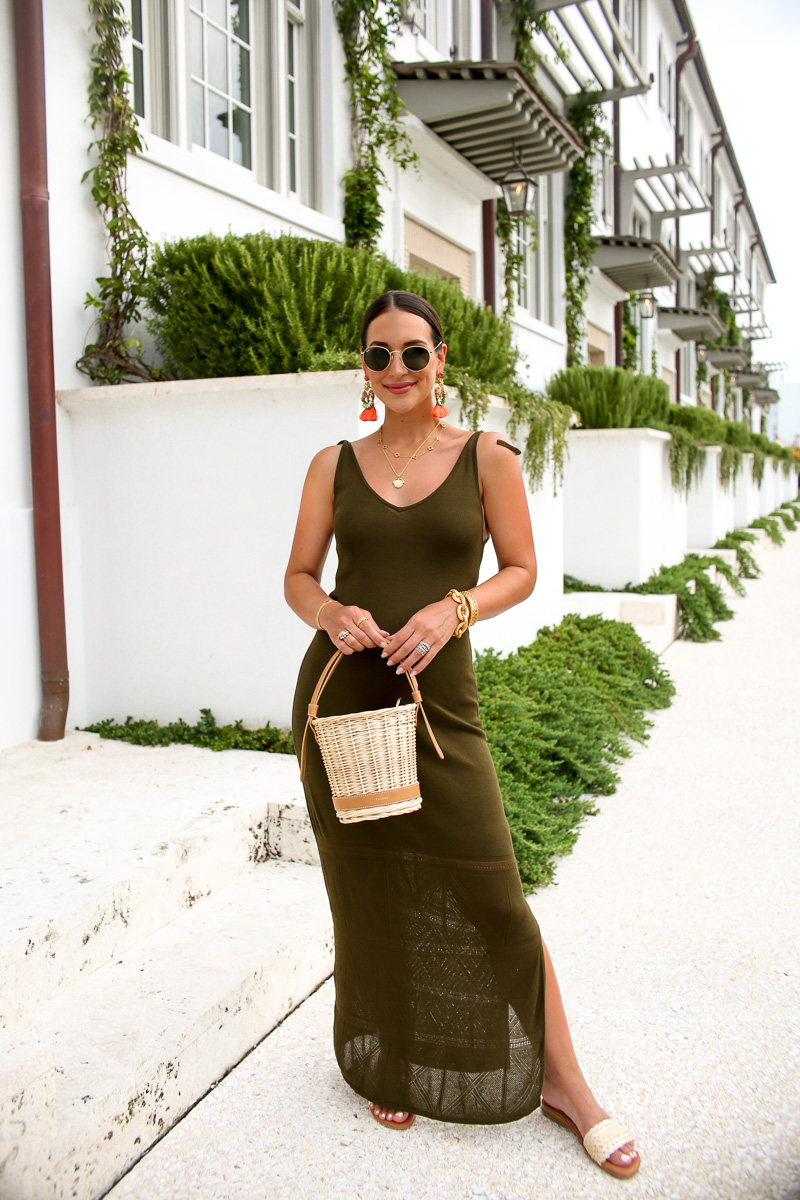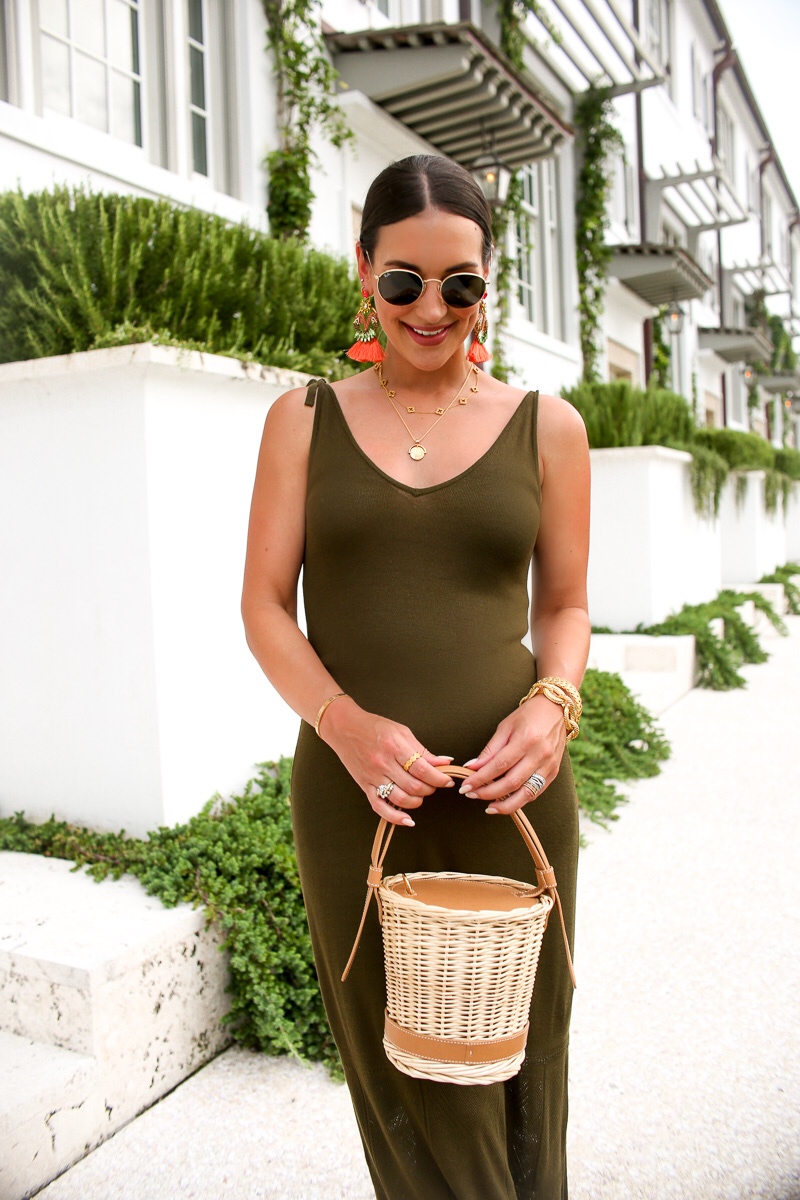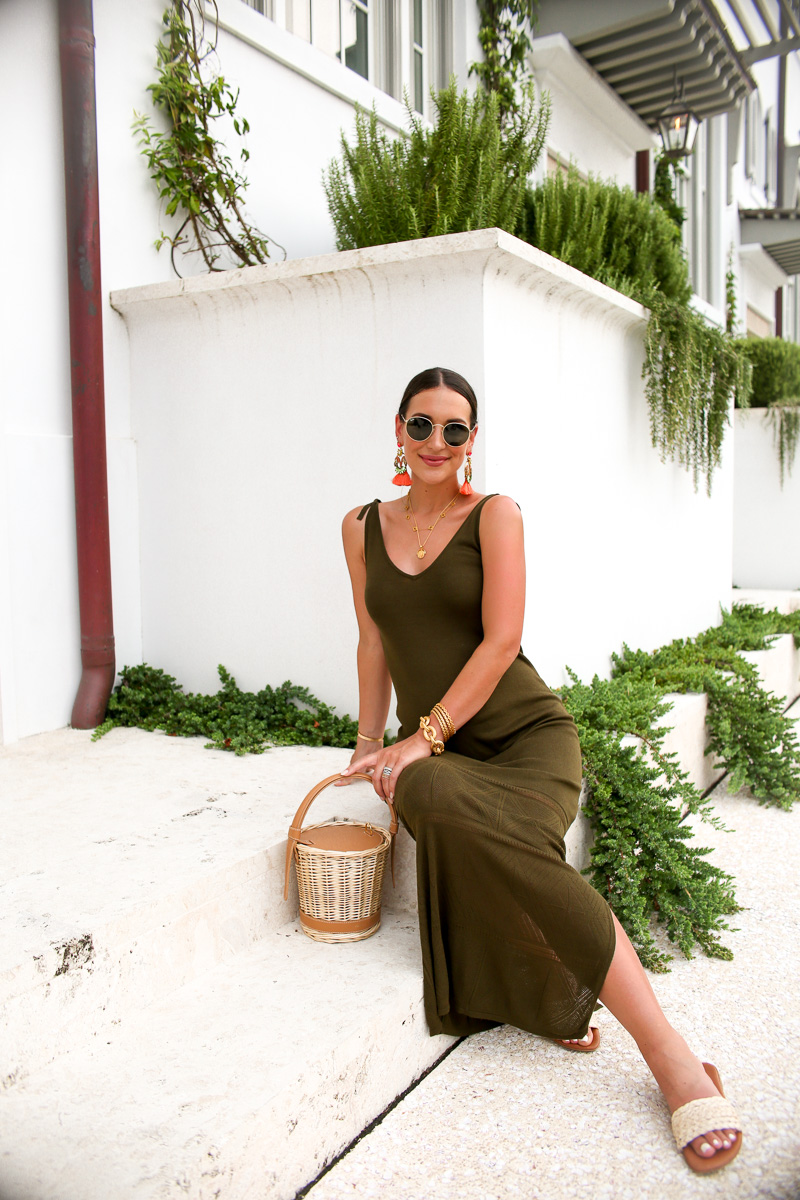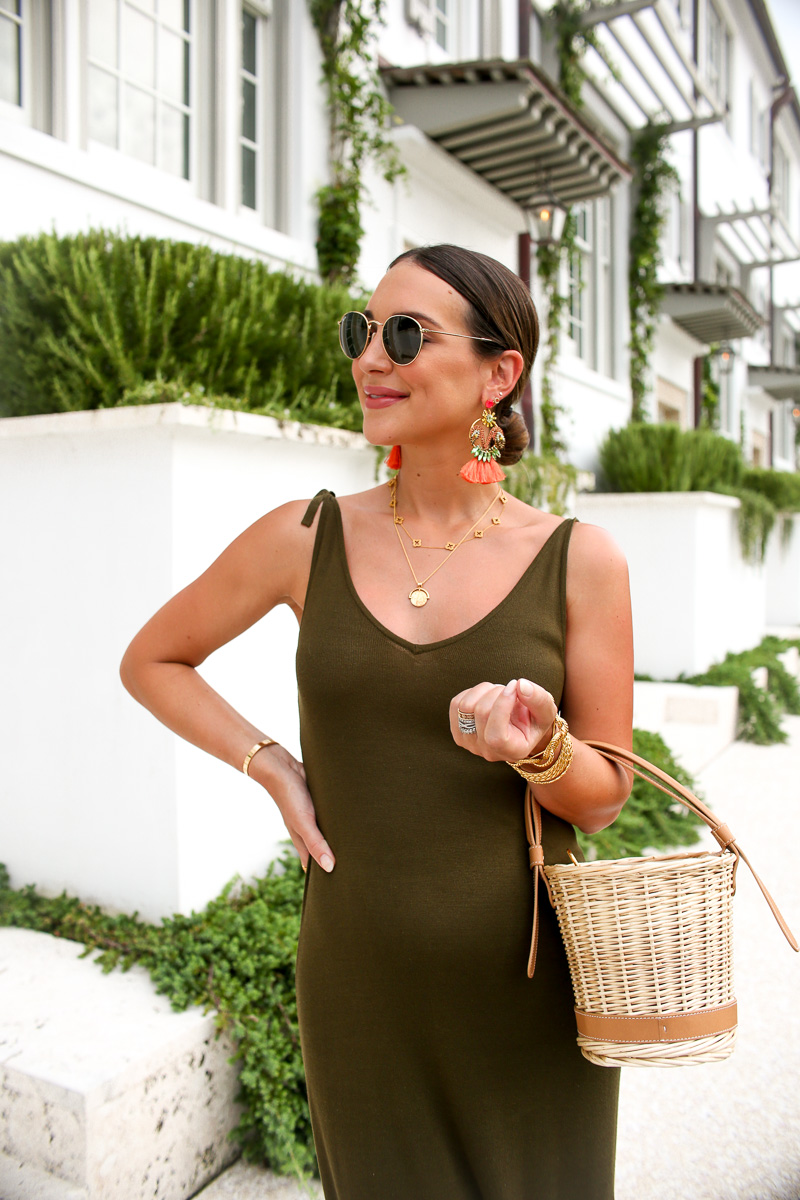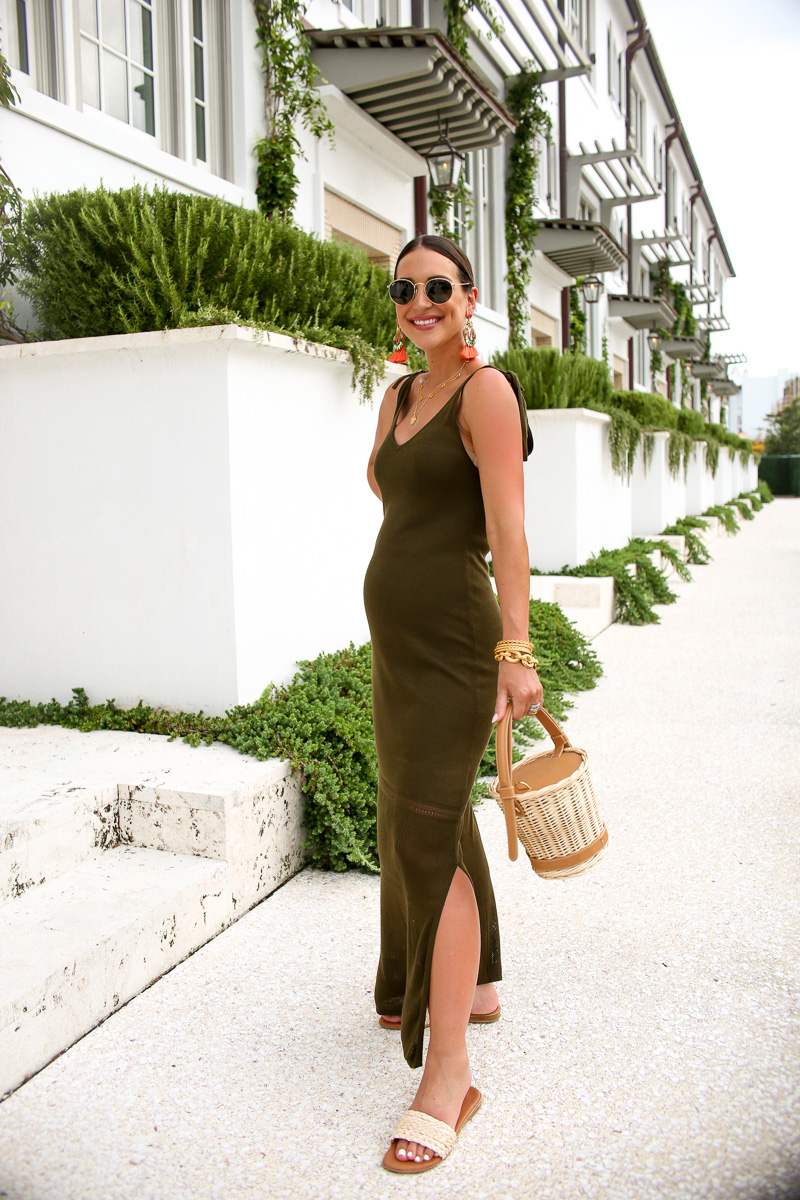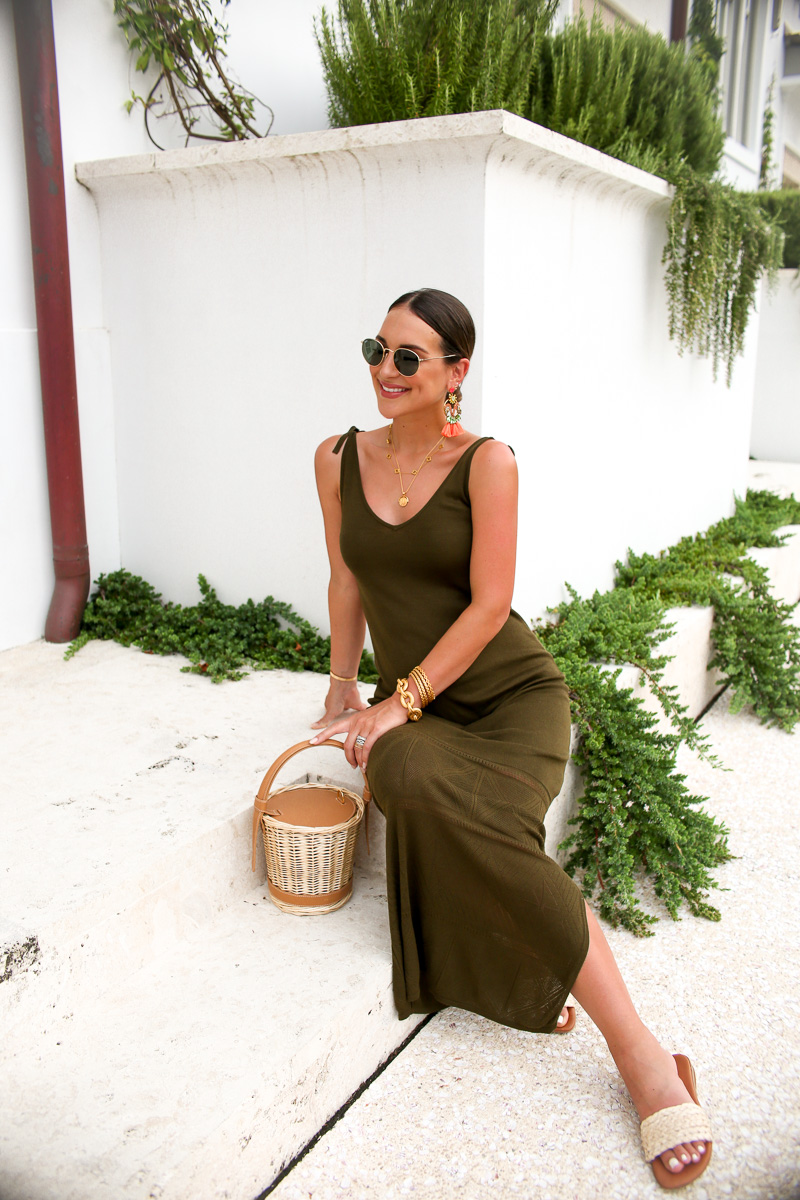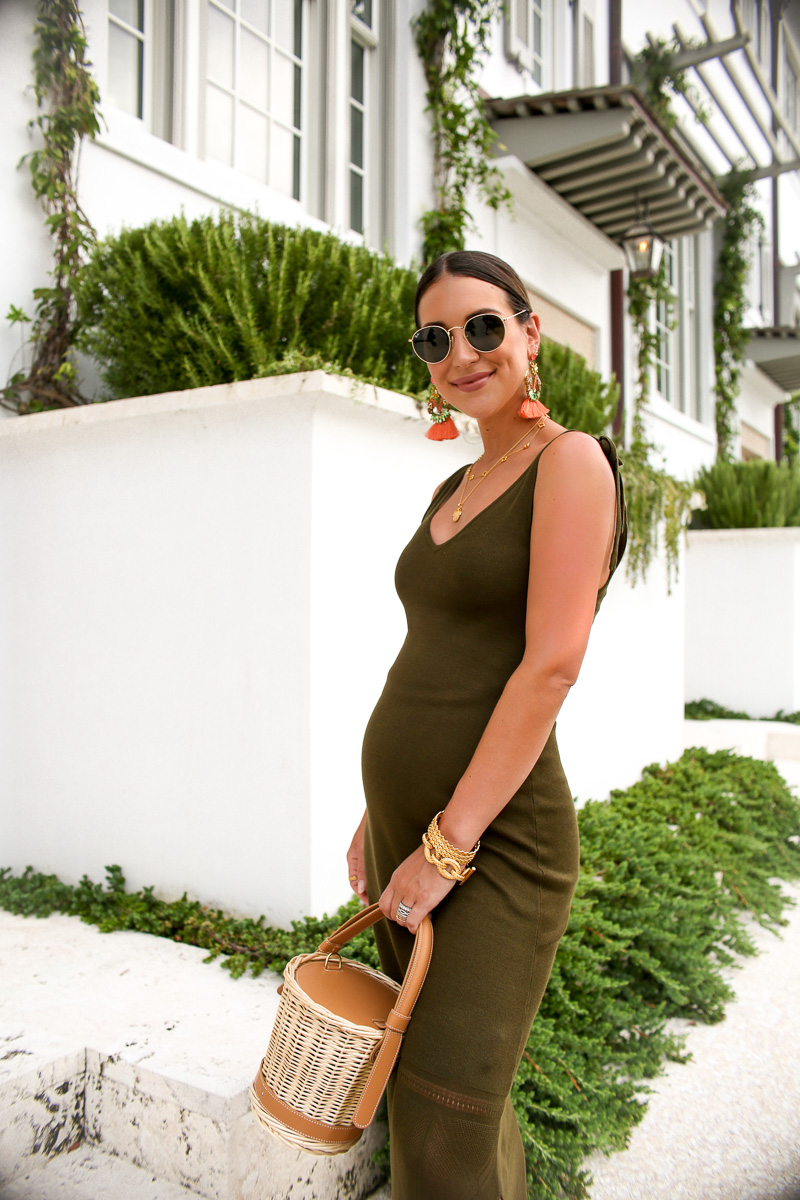 photos by Christian Barnes
dress, also love this one and this one | love these earrings and these earrings
When I shared that I was using RTR Unlimited a while back on my Instagram Stories, I loved hearing how many of you also utilize the program!  I'd love to hear your thoughts and if it's been a fit for you.
You can get $100 off your first two month membership of RTR Unlimited with the code RTRKATHLEEN – that's $50 off each month!
If you haven't tried renting pieces before, is it something you could see yourself using?
Thanks so much for reading and sharing – XO –
brought to you by Rent the Runway