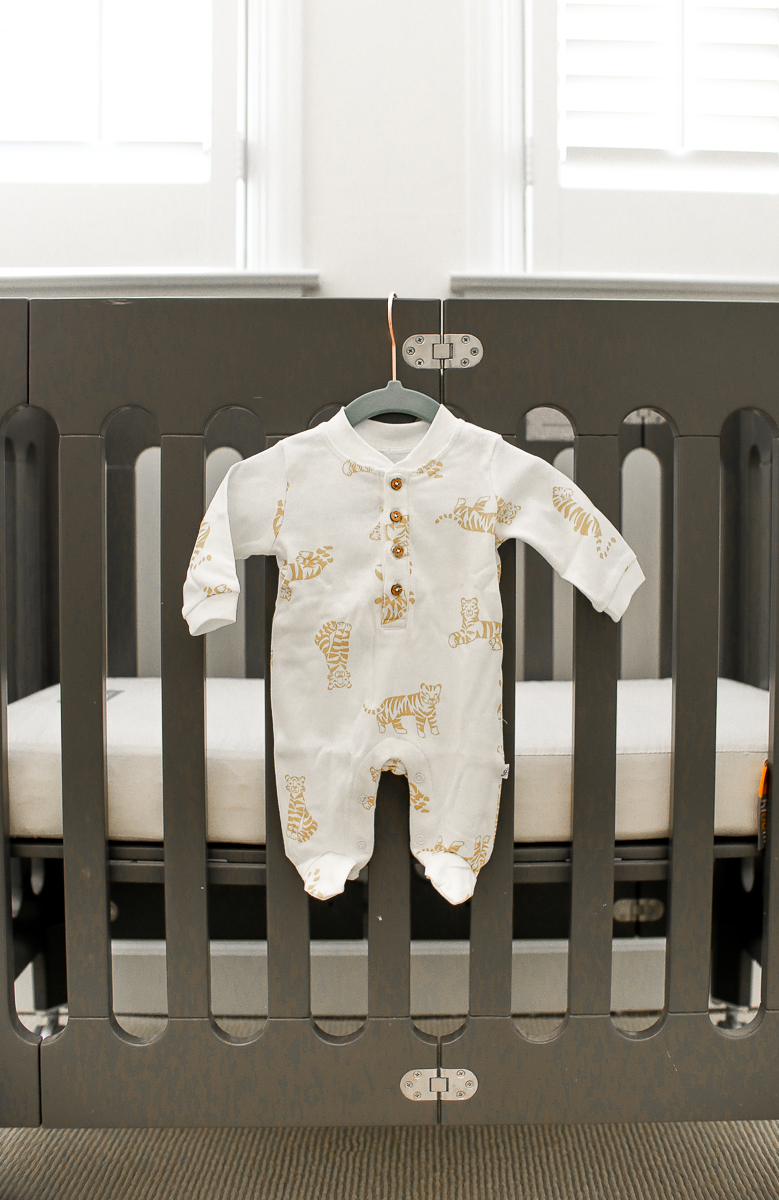 – adding some of the sweetest baby boy clothes to our little guy's closet –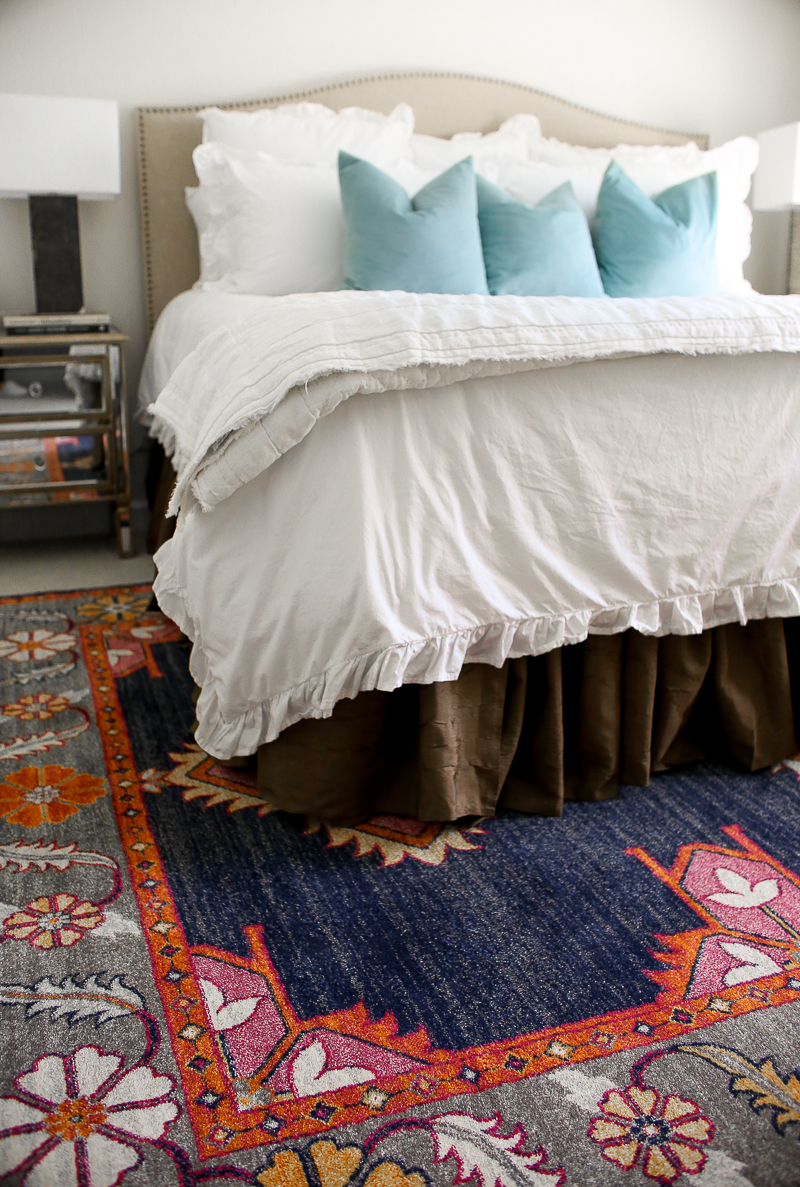 – having at least one of the guest rooms looking ready enough for guests – small victories! (rug available here) –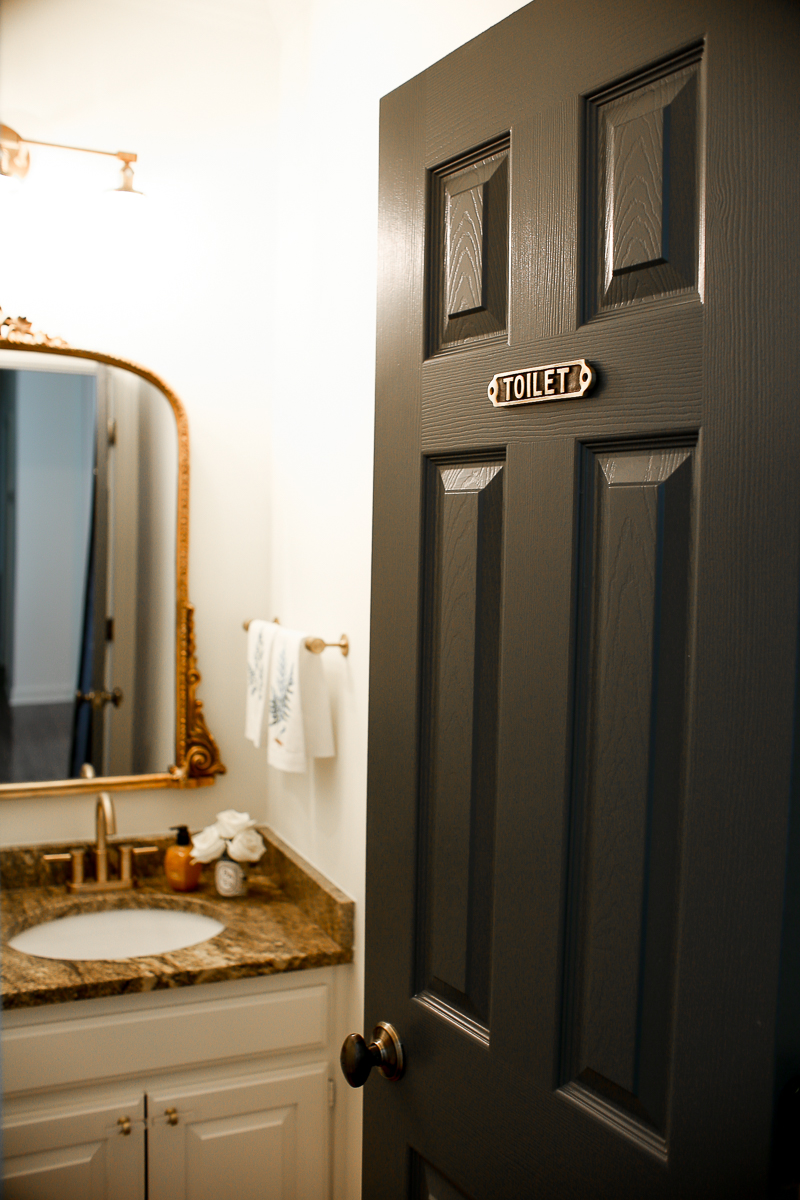 – putting the finishing touches on our powder room –
toilet sign, mirror, light fixture, knobs, similar faucet, hand soap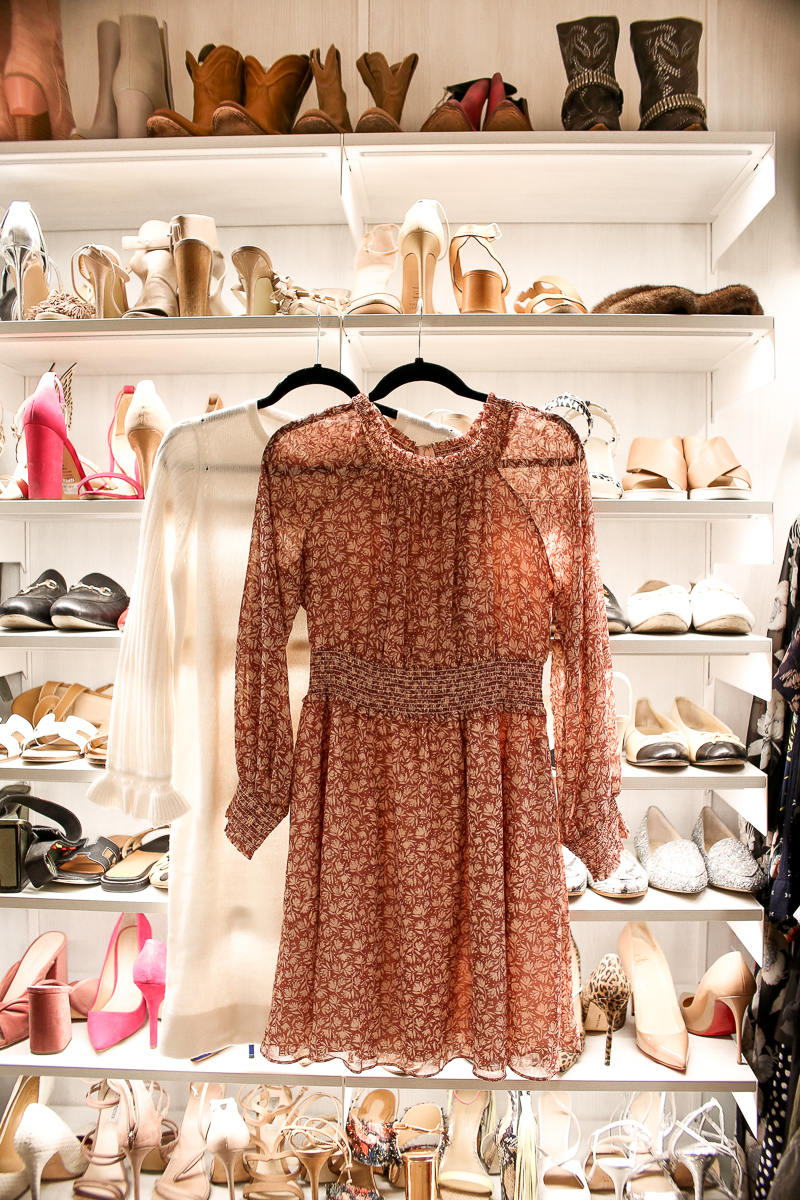 – two new beauties from the fall Gal Meets Glam collection (floral, sweater dress) –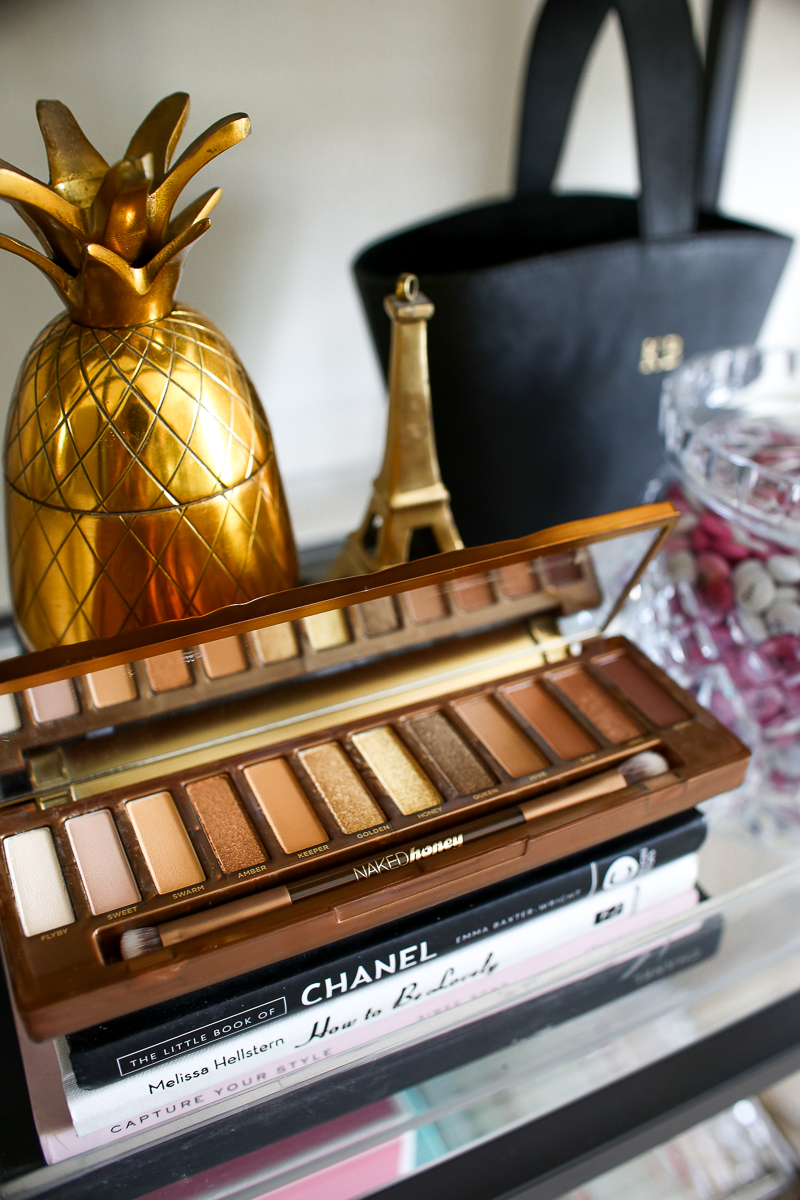 – trying out the new Urban Decay Honey Palette (I can't even handle this promo video) –
You guys know I love a return to Friday's Five!  After sharing our finished powder room on Instagram (saved in "GA Home" saved stories), I wanted to link some of the pieces that are available online here.
Christian has now been at work for two weeks.  As much as I miss having him with me during the day, I know we are both happy to be back in somewhat of a rhythm.
We had two months together before he started his job.  We traveled for over a month of that time and used the rest to move into this house and attempt to get settled.  Of course everything takes longer than you anticipate, but we are both back to our desks and it feels so good.  I'm so happy to be back to a more consistent work day!  I'm the nerd/workaholic who honestly loves being back to their computer at work, so it does feel like I've gained a little bit of "outer order, inner calm" back into my life.
We have five rounds guests coming between now and the end of October (!!). Therefore getting our guest rooms and bathrooms in a functioning place is a top priority so that everyone will be comfortable.  Other than that, I'm trying to focus on this little boy who is making his arrival in November whether we're ready for him or not.  Now that we are into the third trimester, I am prioritizing a few things I've put on the backburner.  I'll keep you guys posted as those things are put together!
This weekend I plan to watch Late Night on Amazon Prime (I am borderline in love with Mindy Kaling), and I'm hoping to get some painting done upstairs.  I have one more bedroom that needs touch-up paint and then we need to paint both bathrooms.  Wish us luck!
I also wanted to be sure to share that MacKenzie-Childs is currently offering 20% off Aurora-made ceramics right now.  So be sure to take advantage of that!  Some recent pieces of theirs I've added to our home are these welcome mats (obsessed) and these planters (on sale!) for our front door.
That's all she wrote!  I'd love to hear what you guys have going on this weekend, and if I had to guess, it's watching some football with your s/o.  Thanks so much for reading – XO –