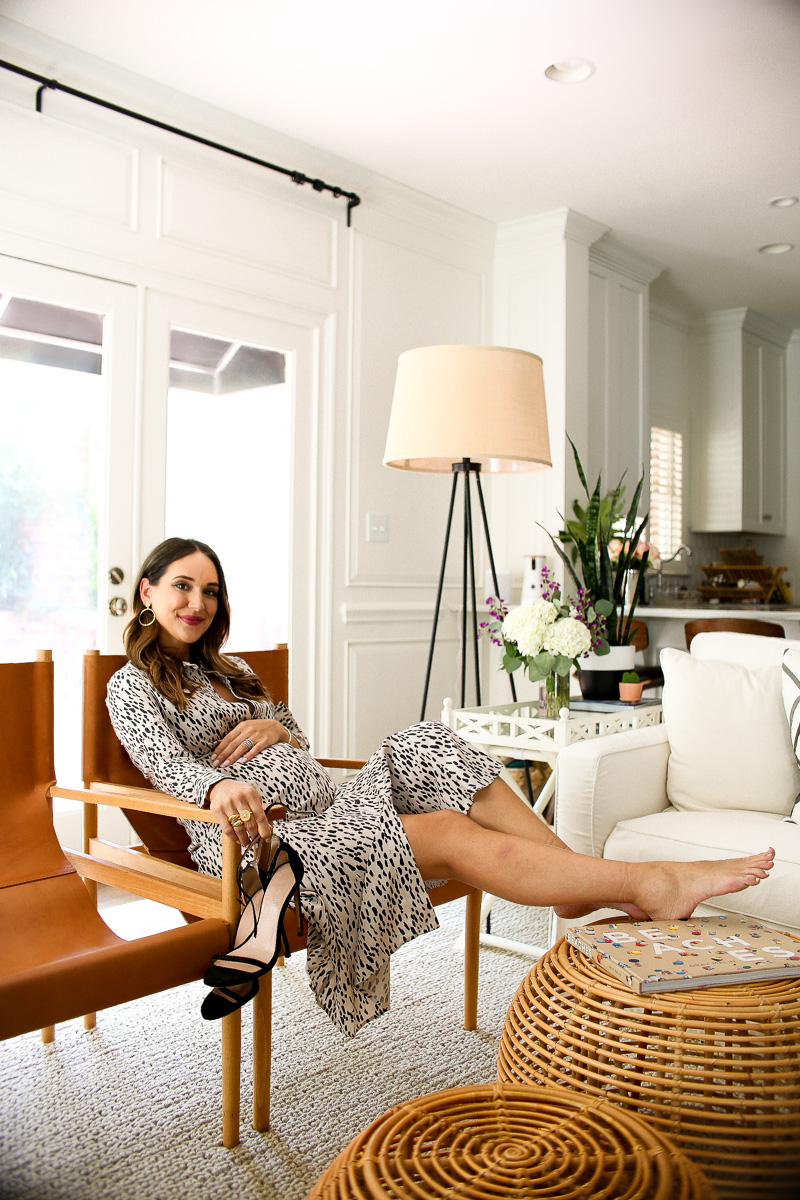 – my obsession with these two leather chairs from The Citizenry –
ottomans | dress | heels | coffee table book | rug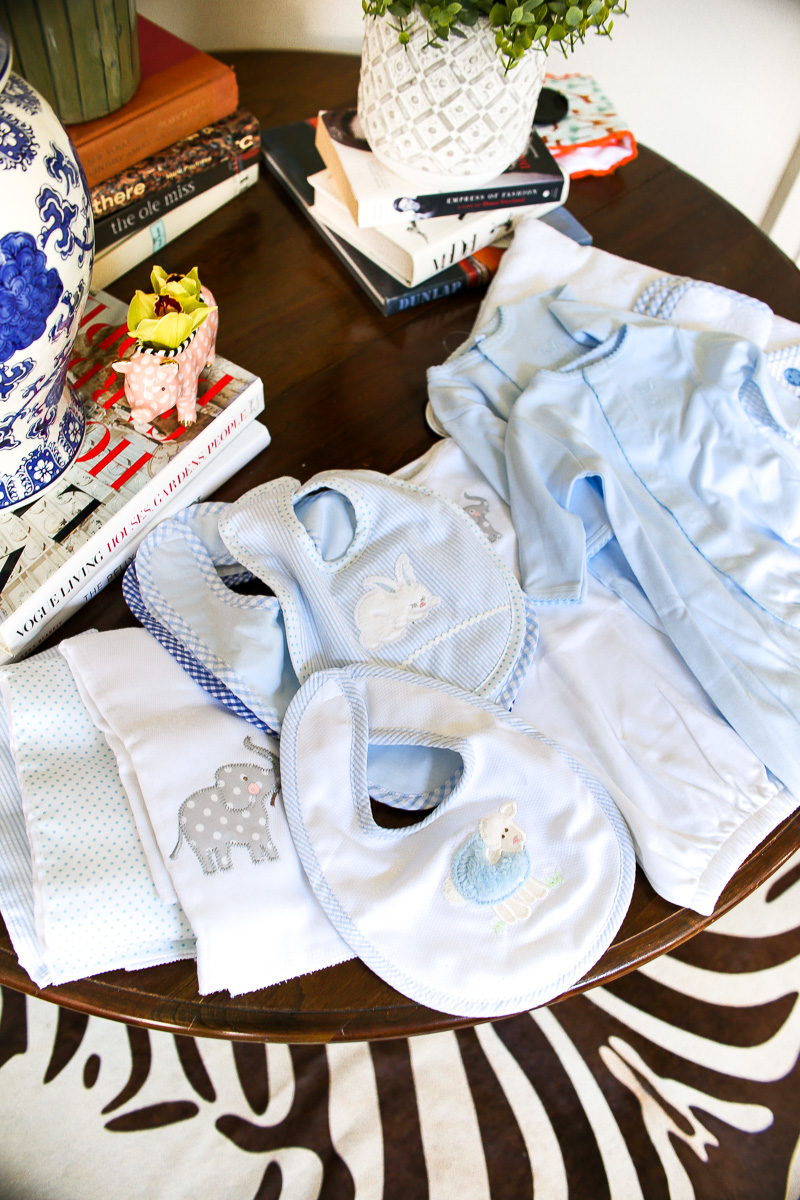 – the sweetest baby boy surprises from 3 Marthas –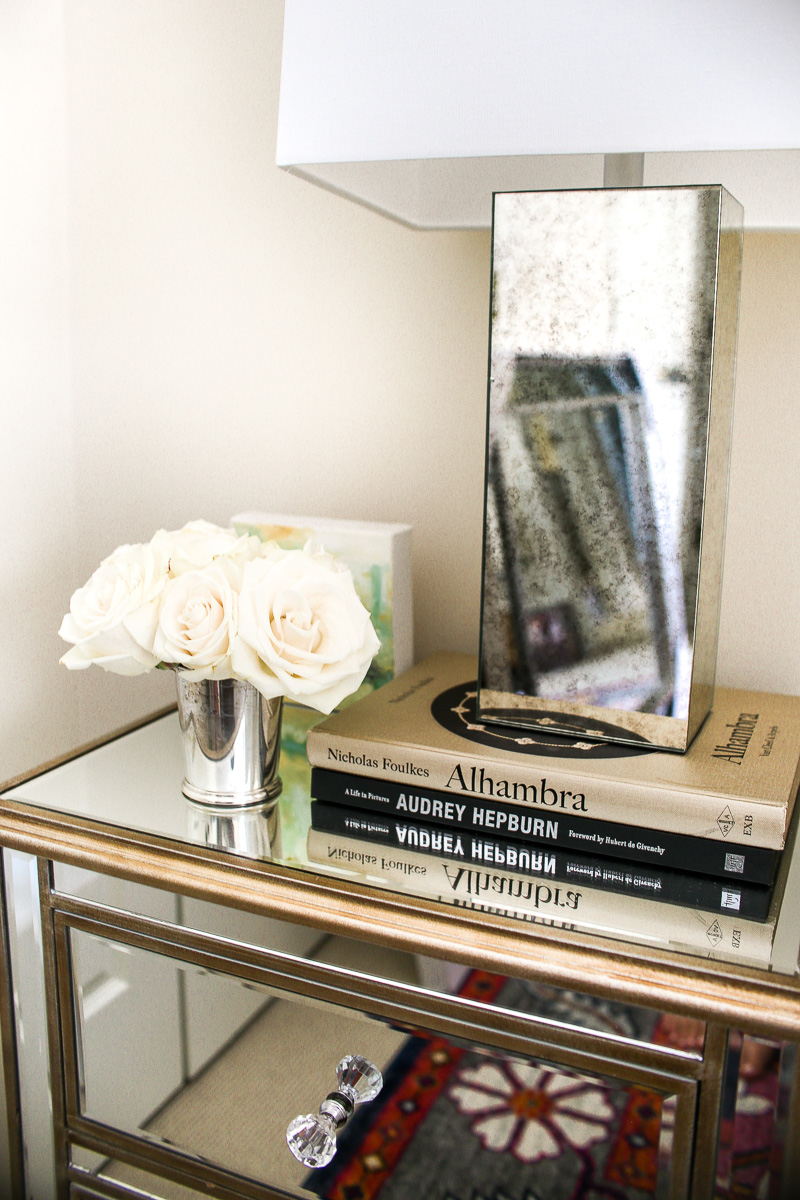 – having my parents come in town and my Dad check out our house for the first time! –
– the remote that goes to our new adjustable bed frame that I can't wait to get into later… oh em gee –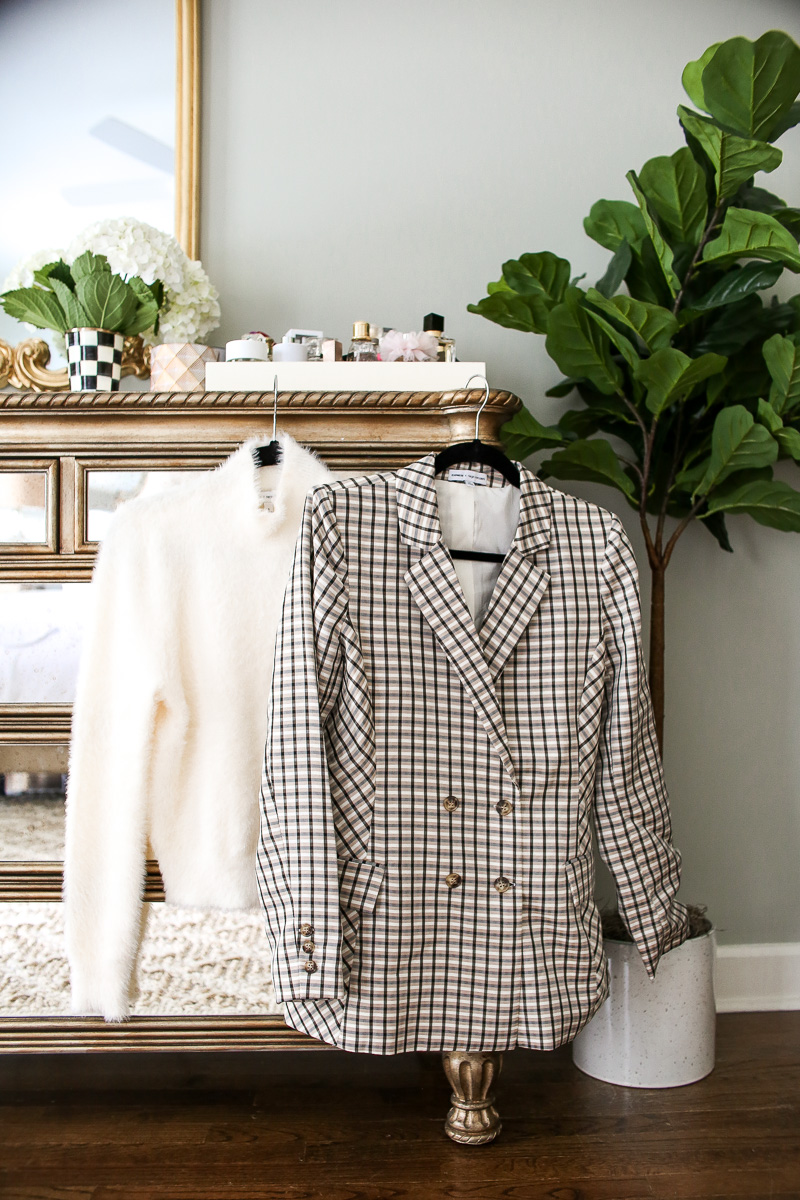 – a few new pieces from Express's collection with Negin MirsalehiI (sweater | blazer) –
It's Friday!  After such a wild college game weekend last weekend, I'm excited to have an off game weekend this weekend.  And my parents are in town which is the cherry on top!
This baby is due around Thanksgiving, which is Christian's favorite holiday.  So we are planning to have not one but two "Fakesgivings" so that he can rest assured he'll get his turkey lovin' in.  My parents are bringing a few dishes with them, and I'll be making the rest this Friday for a September holiday spread.  Christian's family also will be coming in town late October for another Fakesgiving celebration as we won't be making it back for holidays this year.  So trust me, no complaints about missing turkey & dressing will be tolerated while I'm in labor.  Christian – I hope you're reading this!
Speaking of baby, I can't get over the sweetest and most practical baby gifts from the fabulous ladies behind 3 Marthas.  I think so many baby gifts are sweet and many are practical, but this company manages to tackle both.  Burp cloths, bibs and sleeping gowns that are sweet without being over-the-top. A GREAT spot for gifts for family or friends who are expecting.
I also wanted to chat a little bit more about these chairs from The Citizenry.  I plan to share more about them separately in another blog post, but these chairs were made by hand in Mexico.  Each chair takes 7 days to complete, which I never forget when I look at them.  There's also a matching stool that is gorgeous.  I just wanted to expand on the uniqueness of these pieces and why they're so special.  I'm in love!
Now I'm off to make some pies.  We're going with pecan and classic chocolate.  I wanted to throw in a pumpkin or sweet potato but three pies for four people felt aggressive so surely two is enough.
Hope you guys have a fab Friday – XO –