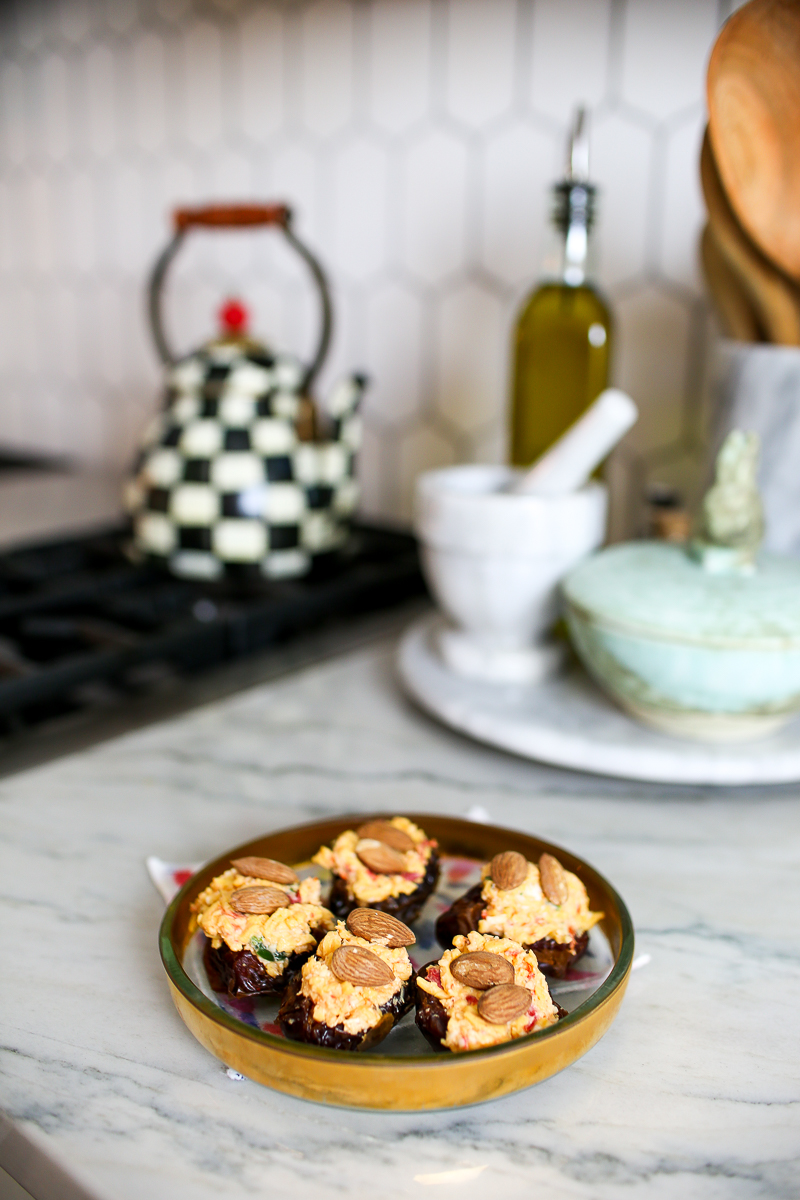 plate | tea kettle | marble lazy susan
If you have been reading this blog for a little while or follow CBL on Instagram, you might now I love pimento cheese.  I shared my favorite recipe here and love seeing you guys make it!
I went to a restaurant recently in Georgia that served pimento cheese on dates with two little almonds on top.  Such an interesting combination, I would have never thought of it!  Obviously I had to order it and… ok YUM.  Sweet, salty, savory – the trifecta of Southern appetizers.
Not to mention, SO easy to make at home.  I put these together for a little tailgate game day watch party recently and they were a crowd pleaser, so I wanted to share them here as well!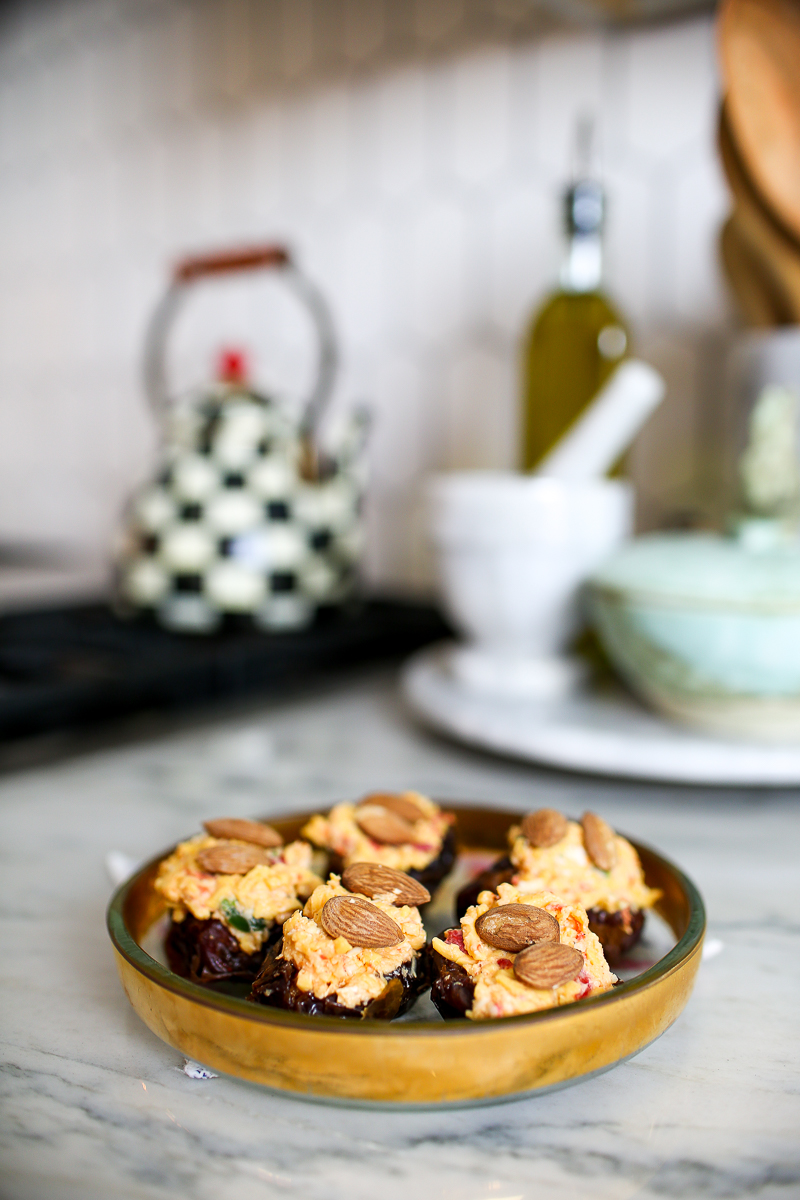 Have you ever combined pimento cheese and dates?  Or pimento cheese and anything else?  I like celery, crackers and sandwiches, but dates are new for me.  Here for it.
Thank you so much for reading! XO –