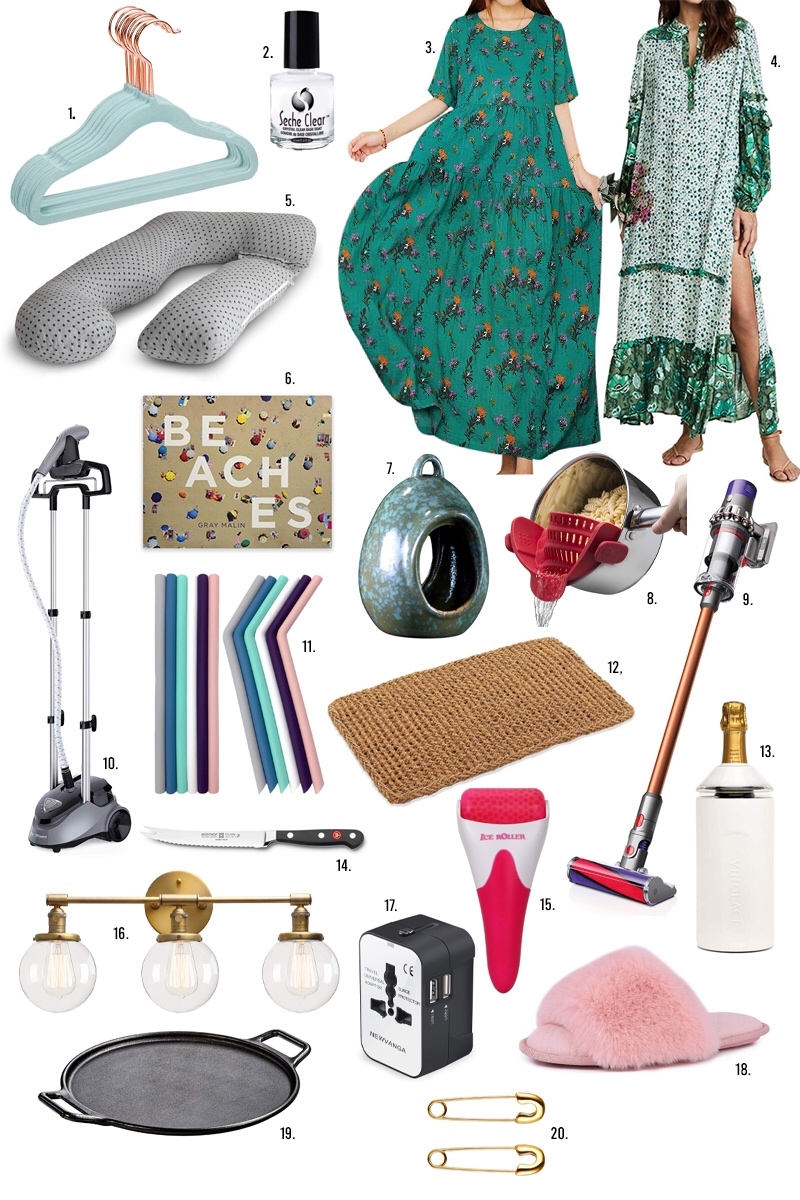 1 | 2 | 3 | 4 | 5 | 6 | 7 | 8 | 9 | 10 | 11 | 12 | 13 | 14 | 15 | 16 | 17 | 18 | 19 | 20
I loved hearing your own Amazon picks when I shared this post and this post, so I thought I would have a refresher with some of my most recent buys and wish list items!
These hangers were bought for baby Barnes and every time I open his closet it makes me happy.
I can't WAIT for this pillow to come in as I've heard such great things!
We also just got this fancy steamer in and am so excited.  I've used this one forever but I knew once I had more space I wanted to get a legit big steamer.
We have this bird feeder in our backyard and I love watching the birdies visit from the kitchen window!
I added this pot colander to my life in San Francisco and love not having to clean an extra colander when I cook pasta.
Christian wanted an indoor doormat by our backyard door because its our most traveled path.  I wasn't willing to sacrifice decor but loved the way this one looks with our existing interior.
I put this light fixture in our powder bath and love love it.
These slippers add a little bit of fun to my mornings and nights!
This pizza stone was a gift for my birthday after our last one broke, and while heavy it's made some great pizzas so far.
This ice roller is on my wish list along with this champagne/white wine chiller.
I have metal and glass straws but just recently bought these silicone ones and they are my favorite by a landslide.  Between the silicone straws and this tumbler, I know I'm drinking so much more water because of them.  I wish I had bought them sooner!
We were waiting to buy this vacuum once we moved, and I've loved how much lighter weight it is.  We're now leaving our bulkier one upstairs and using this exclusively downstairs which is so nice.
And that's what's on my list lately!  Would love to hear your favorite Amazon buys as of late!  Thanks so much for reading – XO –