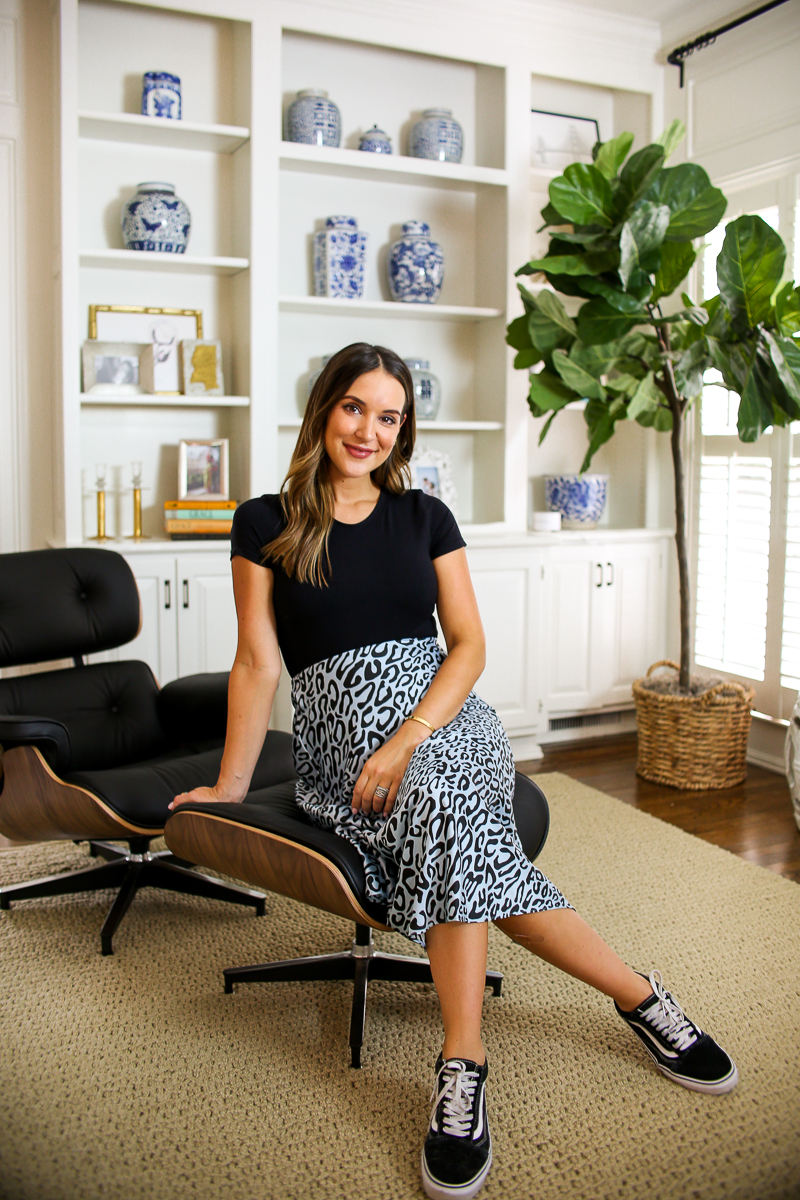 When we moved to Georgia in July, I was pleasantly surprised how mild the weather felt.  Maybe it wouldn't be as hot as we had imagined!
And then September began.  Oh em gee it has been a scorcher this month.  But it's mid-September, and if you're anything like me, you're over sundresses and cutoffs.  Ok I know I don't fit into any cutoffs right now… but you probably do so kudos to you.
SO, after seeing how much you guys gravitated toward this post last week, I wanted to style some transitional fall looks for you guys with some of Rebecca Minkoff's fall collection (insert heart eyes).
This slip skirt comes in multiple patterns (linked below), and for daytime I love it with a sleek bodysuit and sneakers.  If you wanted it to be dressed up you could just add sleek black ankle booties!  Definitely brings more fall vibes than sandals and sundresses.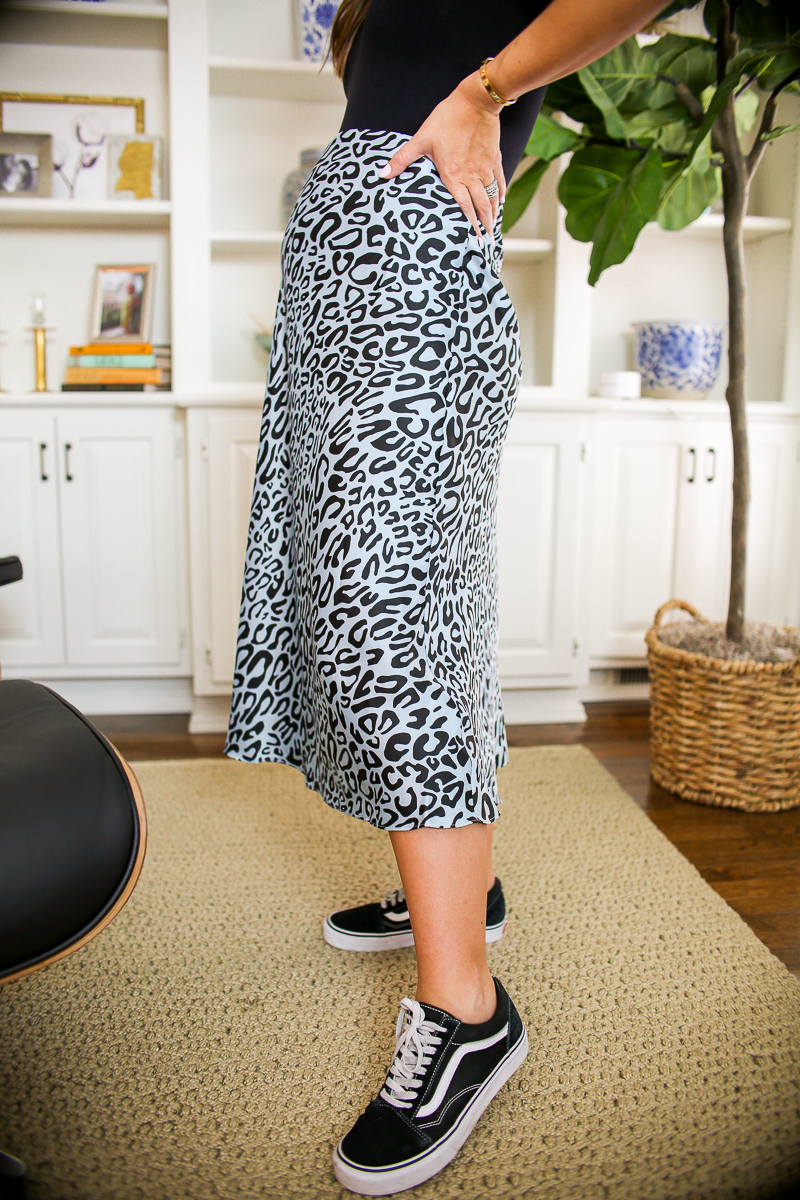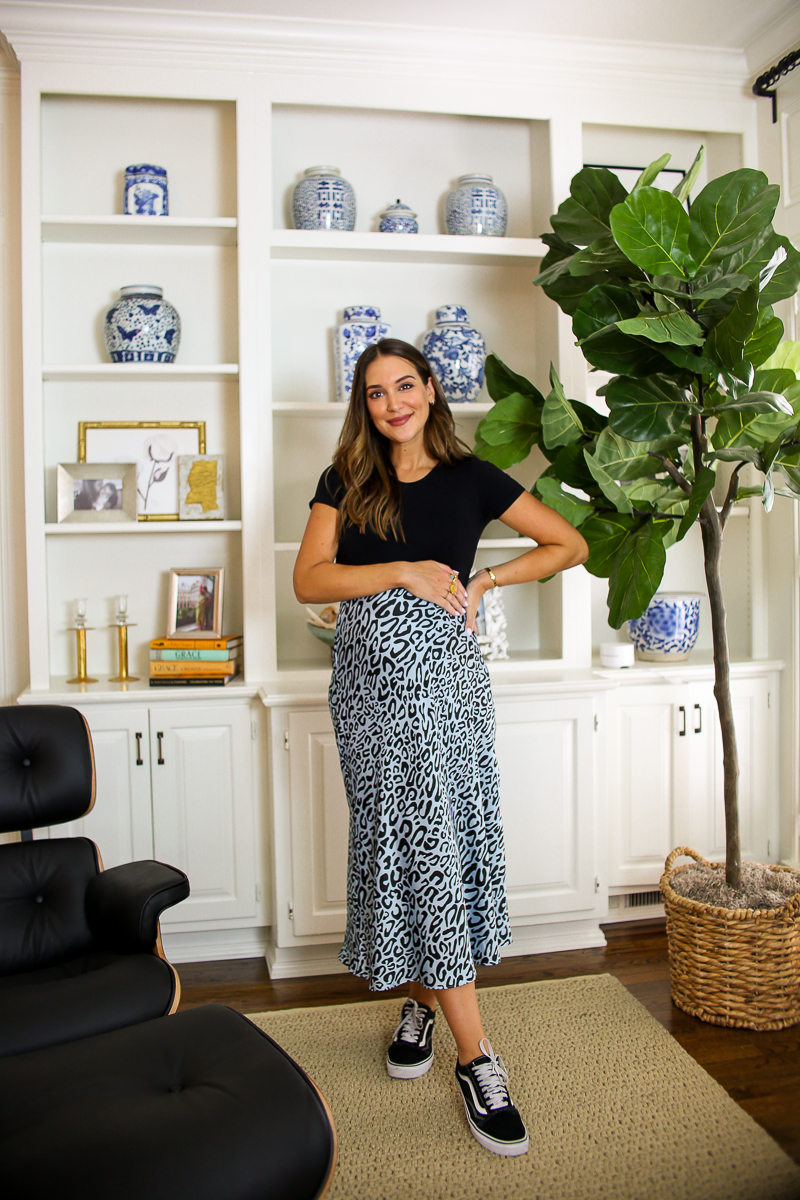 skirt (I sized up one size for the bump), also love this one and this one | similar bodysuit and love this one | sneakers | index finger ring | middle finger ring
And then of course for night…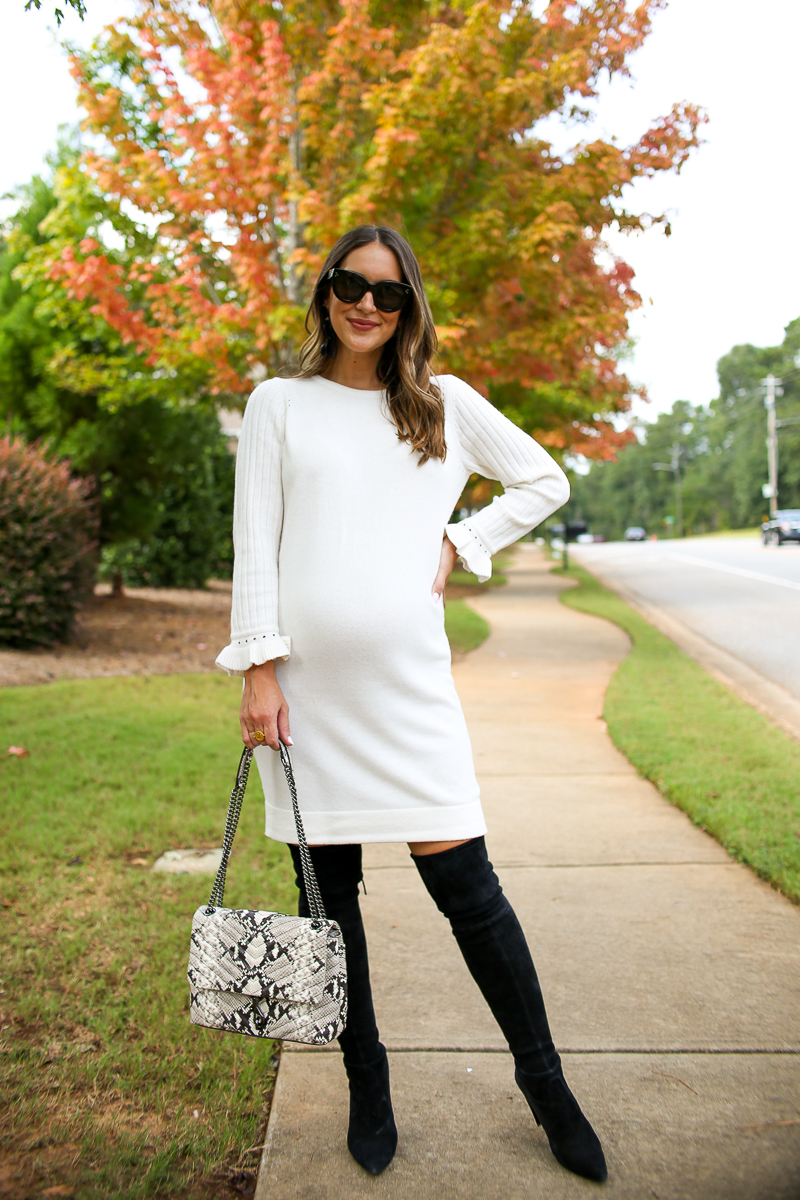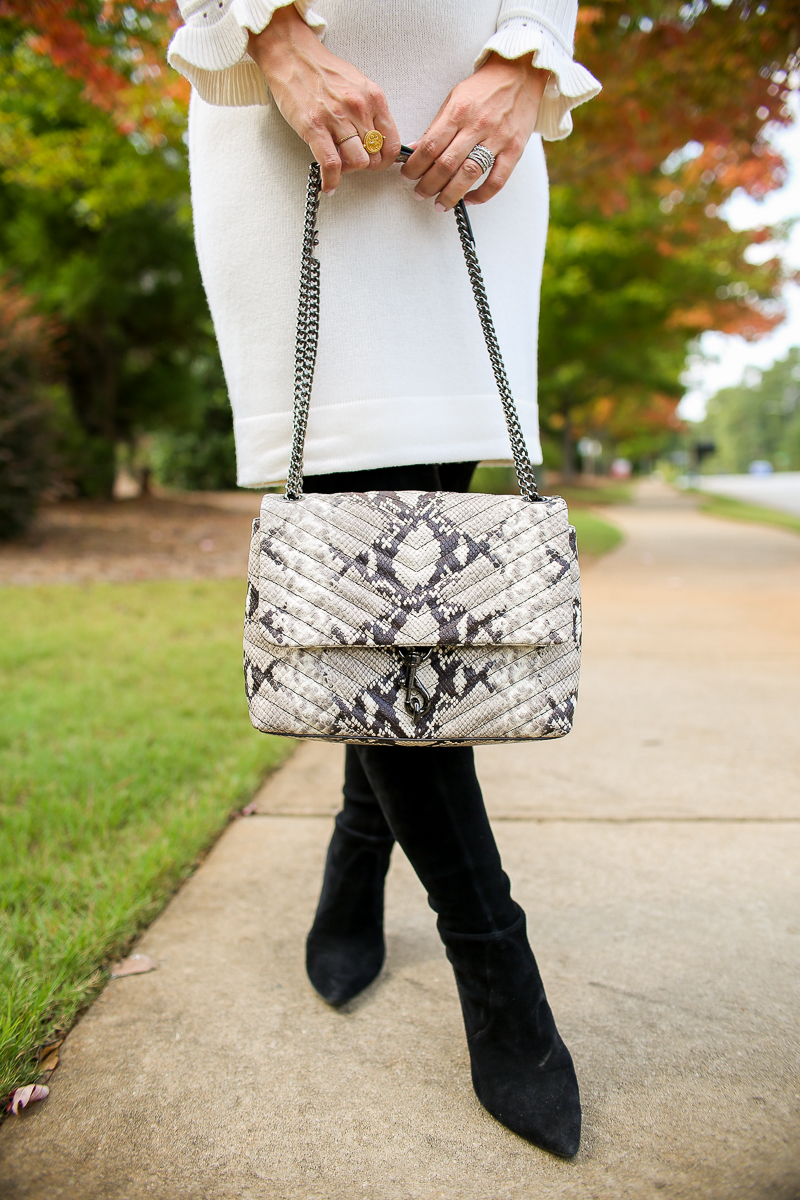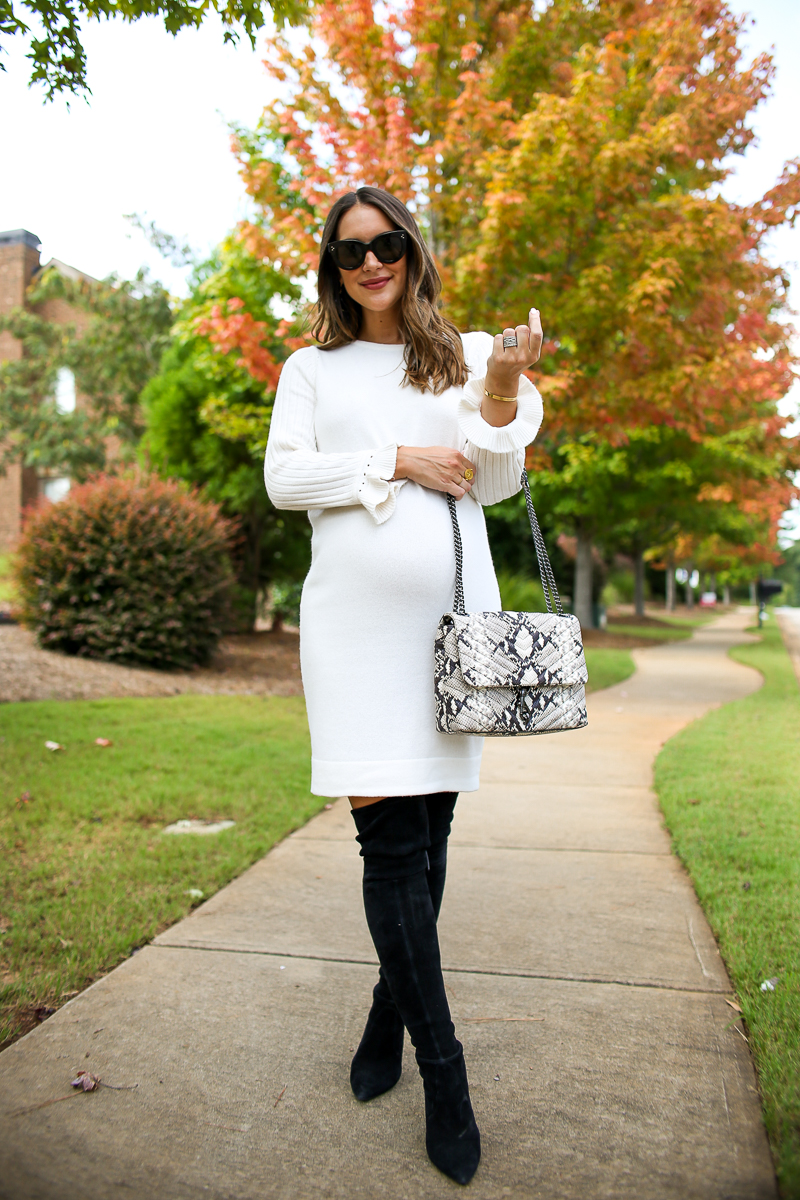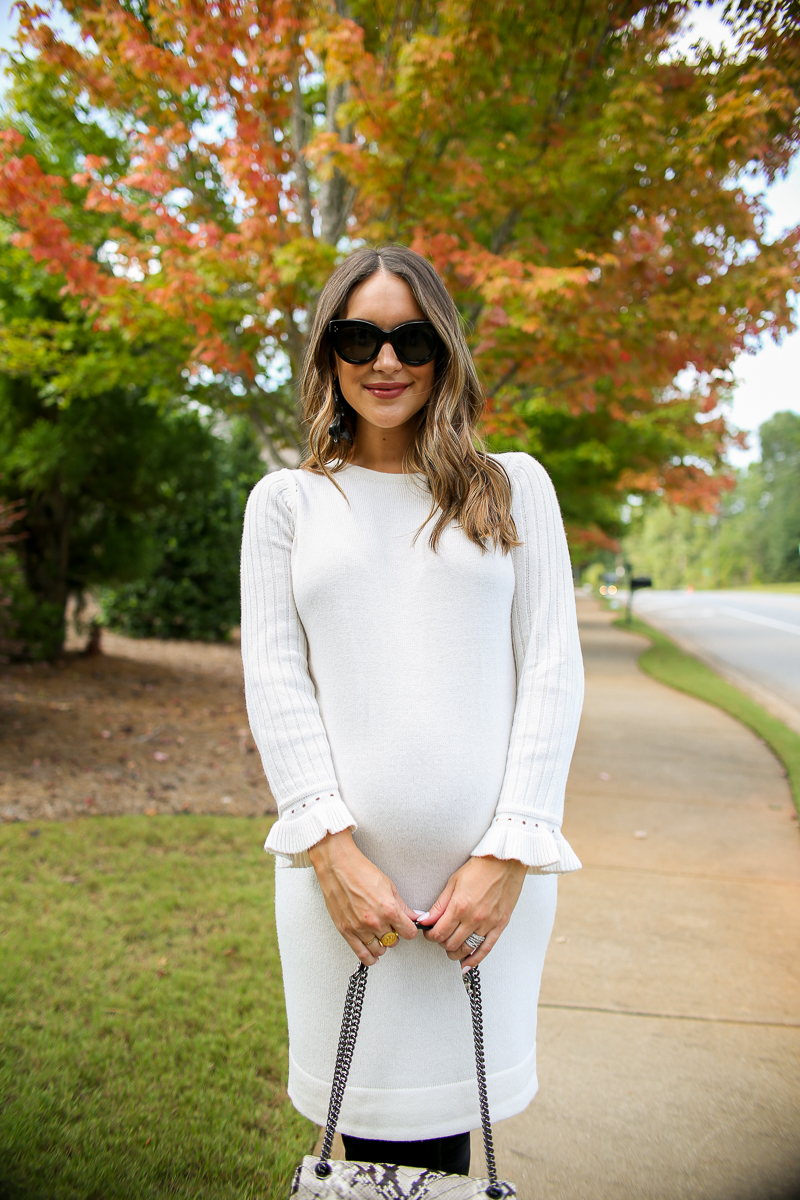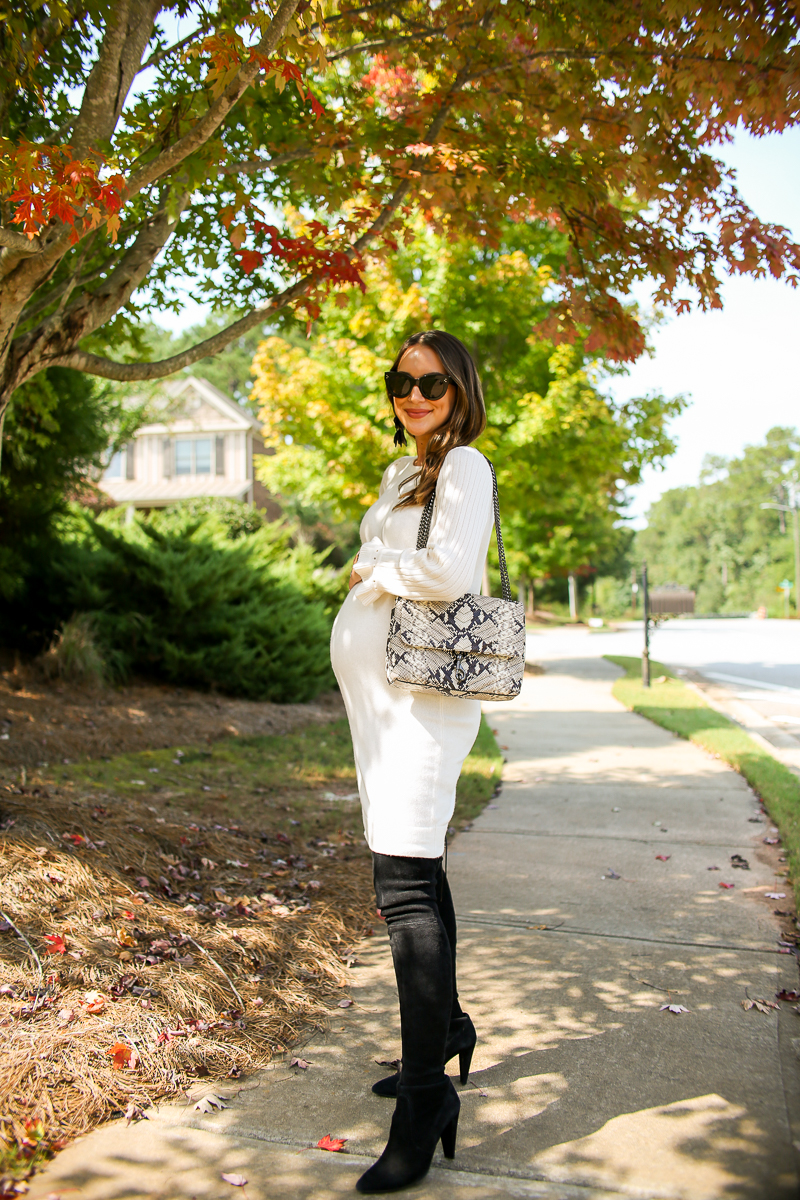 photos by Christian Barnes
bag, also love this one and this one | dress | similar boots here and here
Don't even get me started on this python bag.  Python and leopard anything are my weakness – I can't get enough!  This bag comes in many patterns, but I can't deny the python is totally my favorite.
AND Rebecca Minkoff is having a tiered sale right now where if you spend $150+, you get 15% off with the code GET15, $250+ gets 25% off with code GET25 and $500+ gets 35% off with code GET35.
The sweater dress is definitely for night time as it's a little warmer than the slip skirt and sneakers, but keep your dresses tights-free to be a little bit breezier!
What are you incorporating into your wardrobe right not to add a splash of autumn?  I'd love to hear your favorite looks!  Thank you so much for reading and sharing – XO –
brought to you by Rebecca Minkoff