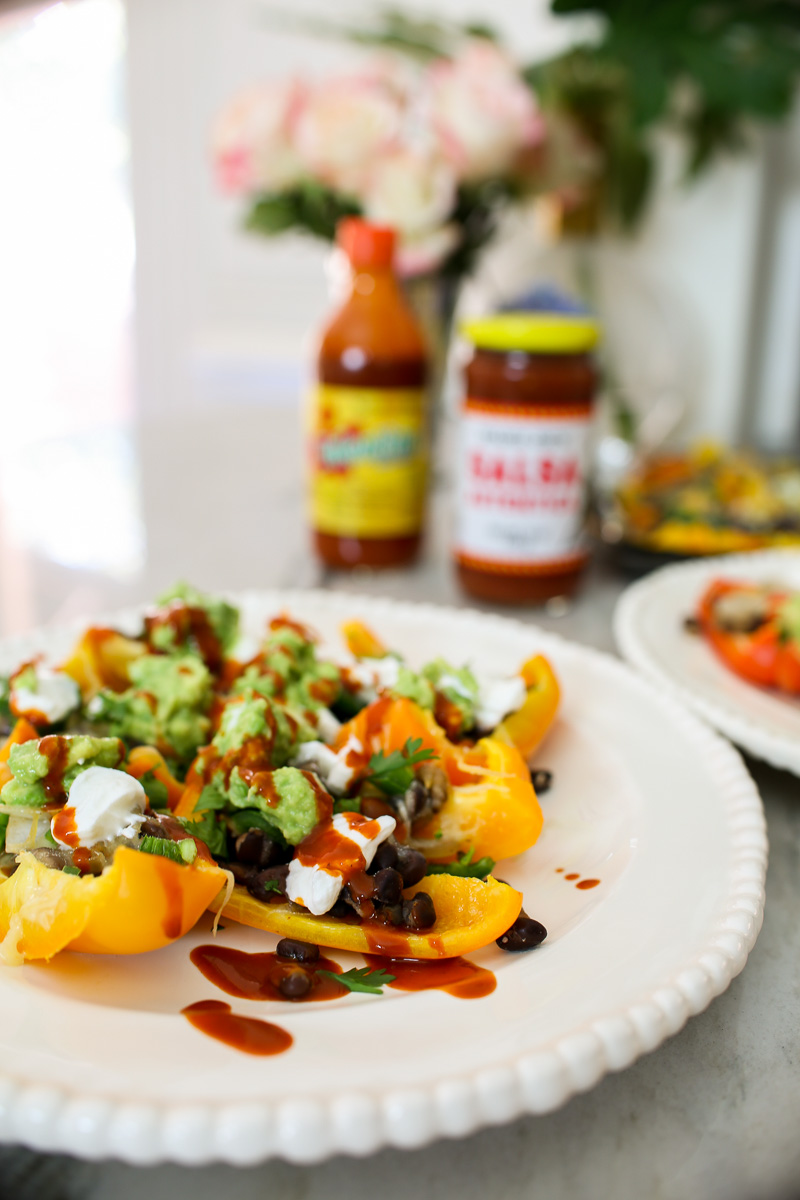 A while back, I shared on Instagram that I made nachos on bell peppers – delish!  I've been meaning to also share the recipe here because it's so easy and still feels like a fun weeknight treat.  Also – the colors!  So pretty, right?
Ingredients:
6-8 bell peppers or 15-20 mini bell peppers
can of black beans, drained and rinsed
1/4 onion, chopped
1/3 cup shredded cheddar cheese
Optional: diced jalapeños, avocado/guacamole, limes, Greek yogurt or sour cream, salsa, hot sauce, cilantro, green onions…
Also optional: if you want meat you can also try adding seasoned ground beef, turkey or shredded chicken
Directions: 
Rinse and cut bell peppers into "chip sized" pieces.  Put in the oven at 400 on a baking sheet lined with aluminum foil to allow the peppers to start getting soft (about 5-7 minutes, then flip the peppers and bake 5-7 minutes).
Chop your veggies and sauté the beans and onions in a dash of olive oil.  I added some chili powder and salt, you can also add taco seasoning.  This would also be the time to cook any ground beef or turkey if you wanted to add that to your nachos!
Pull your peppers out of the oven, fill with the bean + onion mixture (and jalapenõs if you're adding them) and top with cheese.  Bake until the cheese is melted, about 3-5 minutes.
Top with any toppings of your choice – we went with green onions, Greek yogurt, guacamole, cilantro and hot sauce.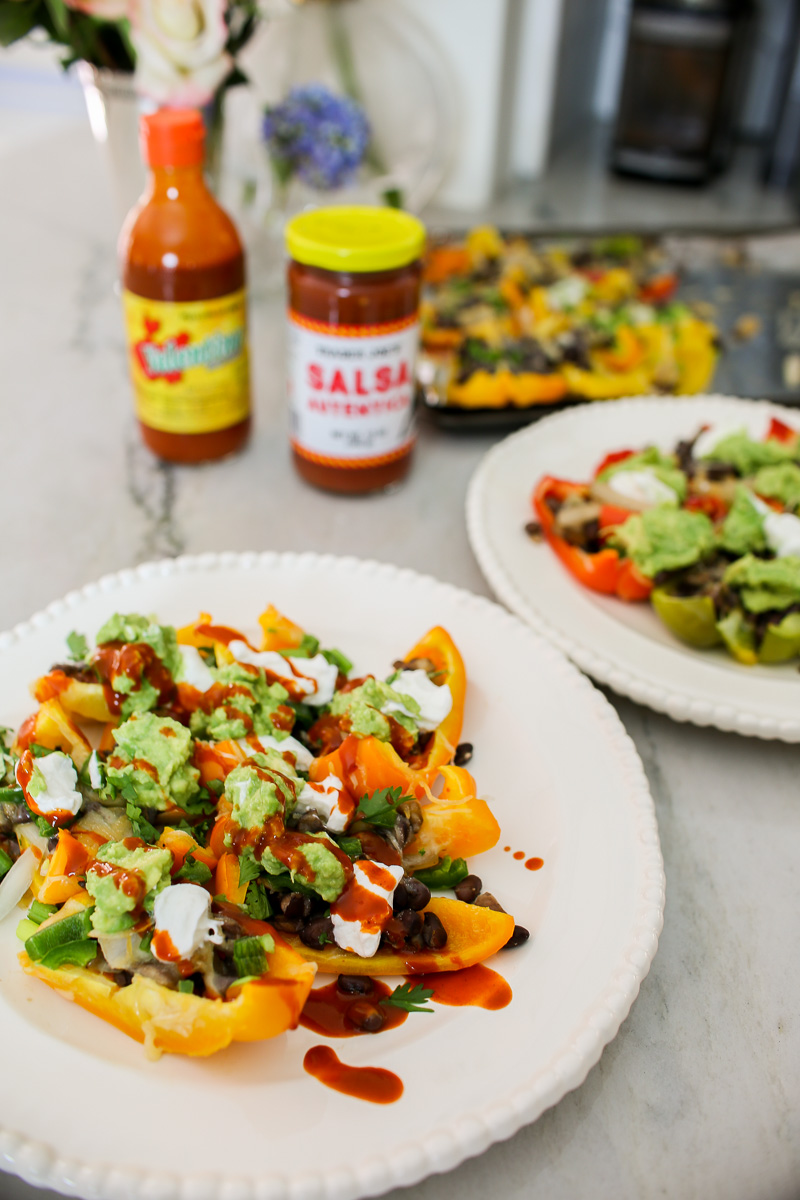 And there you have it – some healthy nachos!  To be completely honest, we usually have some chips on the side OR you can do the same recipe, half on chips and half on bell peppers just to reduce the amount of carbs.
If you try this, I'd love to hear what you think!  You can see all CBL food and drink recipes in the "food & drink" category of this site.
Thank you so much for reading! XO –