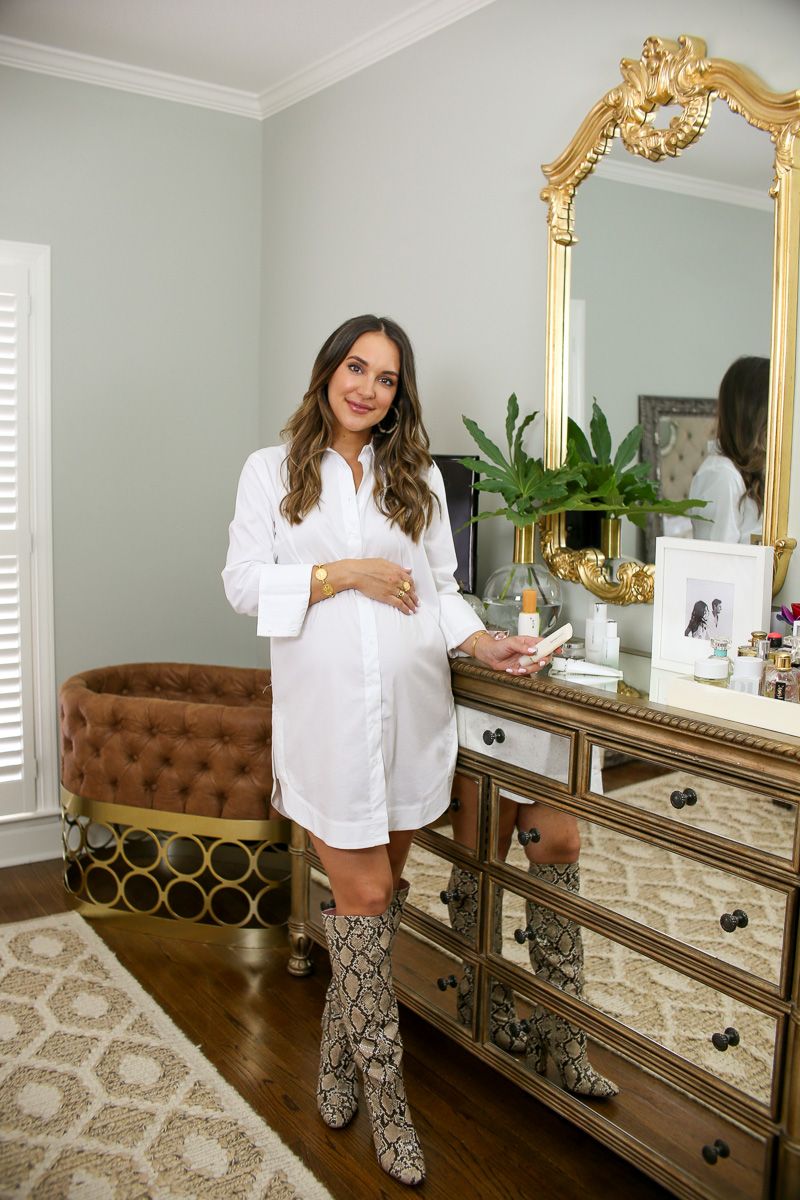 A year or two ago I was introduced to two Korean skincare and beauty brands I was unfamiliar with – Sulwhasoo and AmorePacific.  Since then, I've been using both brands regularly and have been floored with how late to the party I was.  You can see their reviews online are amazing!
There are a few products from each brand I particularly love, and all of these items are available at Bloomingdale's.  And, it's worth mentioning that they are currently celebrating the launch of "Window into Seoul," which is a rotating pop-up shop online and in select cities that promotes several South Korean brands at Bloomingdale's.  So many fun items like this classic trench and chic red bag!
Two of my favorite brands featured are AmorePacific and Sulwhasoo, so let's dig into some of my top items –
AmorePacific
Color Illuminating Compact | I use this as a bronzer and it's subtle with a little shimmer that adds a dewy glow.
Botanical Radiance Oil | I truly can't live without a facial oil.  I use one night and day.  I will add a few drops to my moisturizer and gently press onto my face.
Essential Creme Fluid | I love this lightweight moisturizer in the mornings.  Each bottle contains 150 baby green tea leaves, handpicked from AmorePacific's garden… which is incredible!
Moisture Bound Rejuvenating Eye Treatment Gel | I now can't go without eye cream because the skin around my eyes feels really dry without it.  This is a great lightweight eye gel.
Sulwhasoo
First Care Activating Masks |  Talk about luxury TLC moment.  I savor these like little gold gems!
Bloomstay Vitalizing Cream |  A fabulous day and night cream that has the silkiest texture.
Radiance Blusher |  This is a really soft blush that is perfect daytime addition before running out the door.  The brush it comes with is fab too (which isn't usually the case with compact brushes)!
First Care Activating Serum |  I apply a serum morning and night and this is a great one!  If you read about this particular serum you'll see the extreme process that went into creating this formula.  No small feat!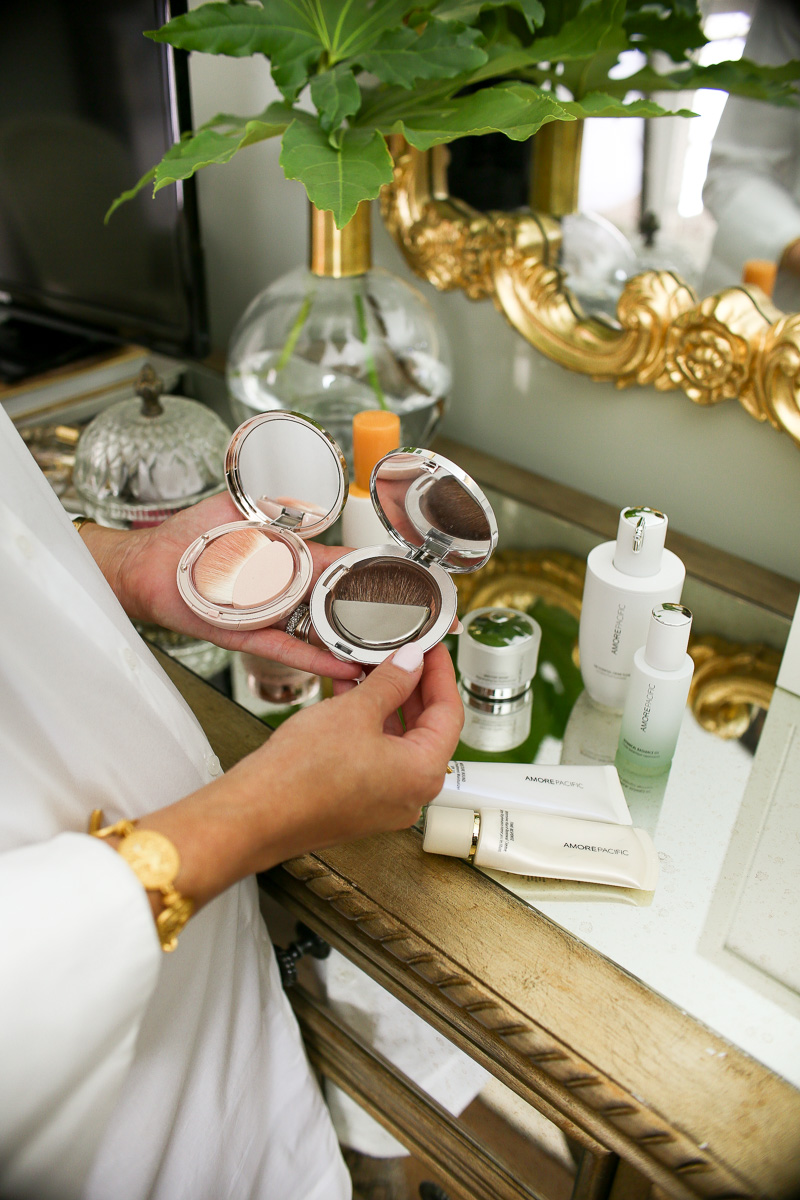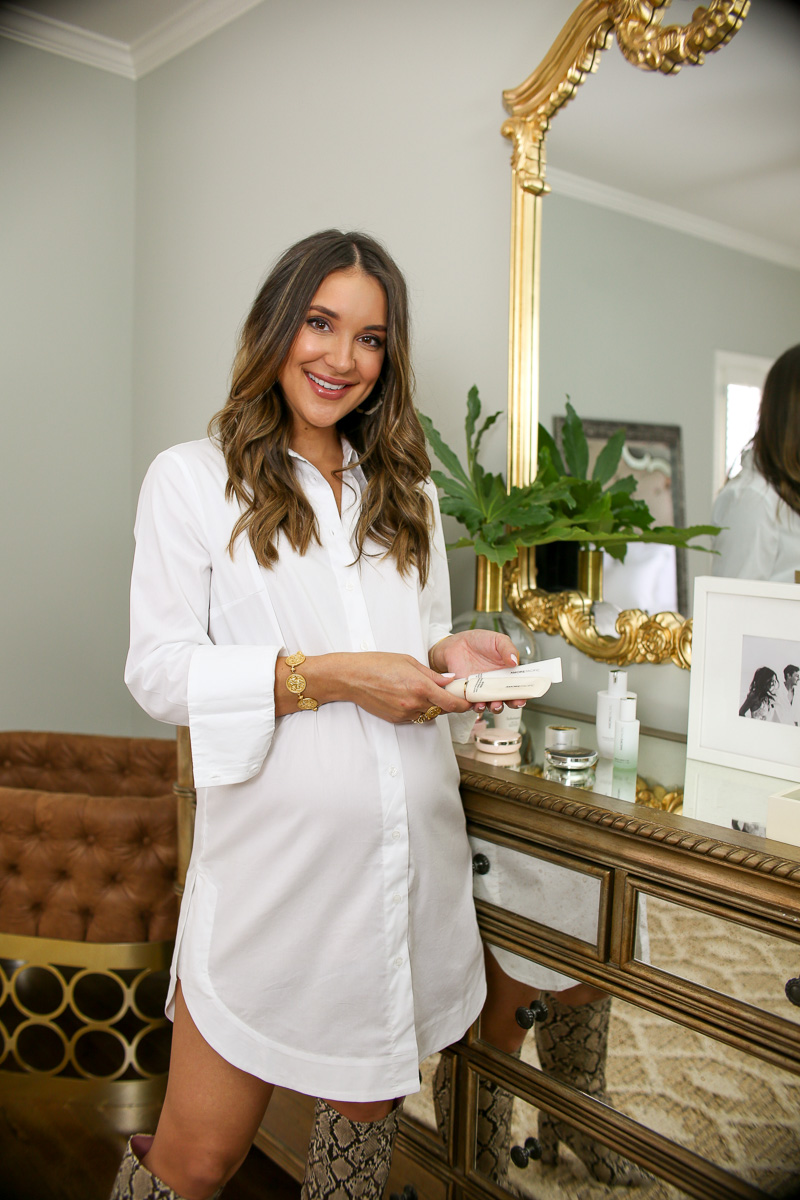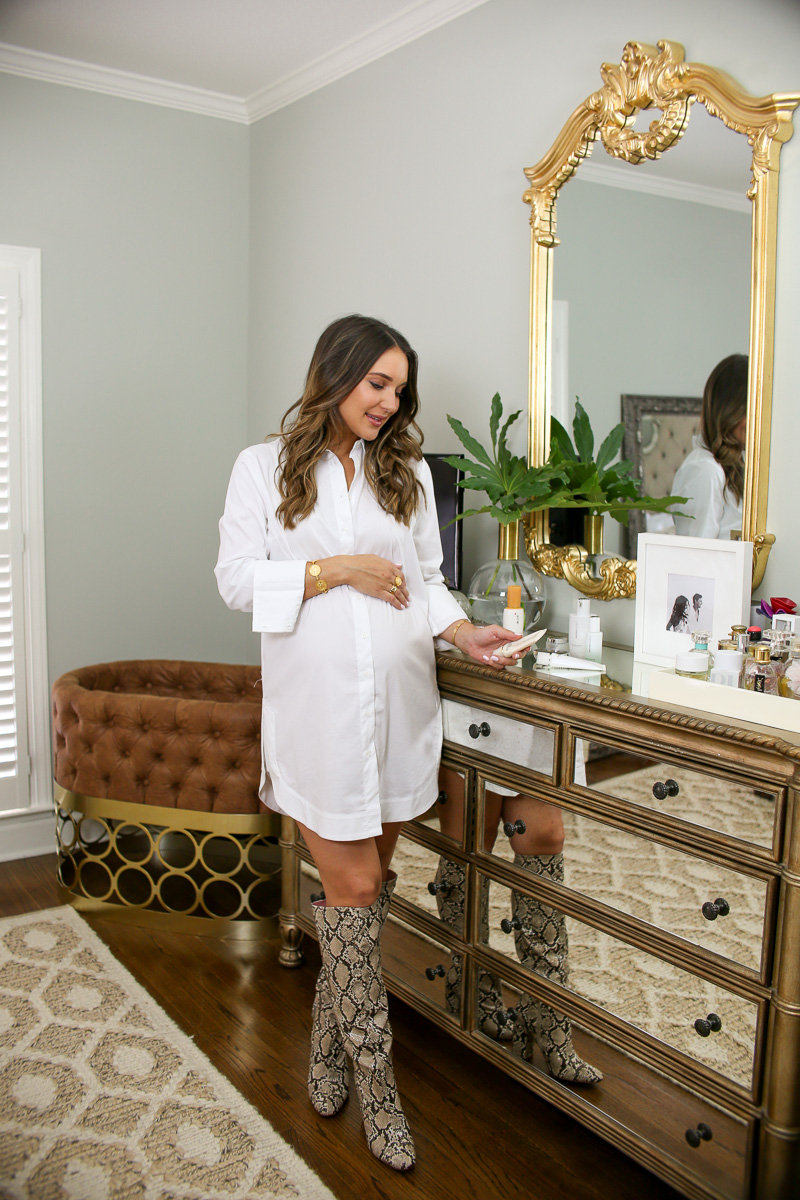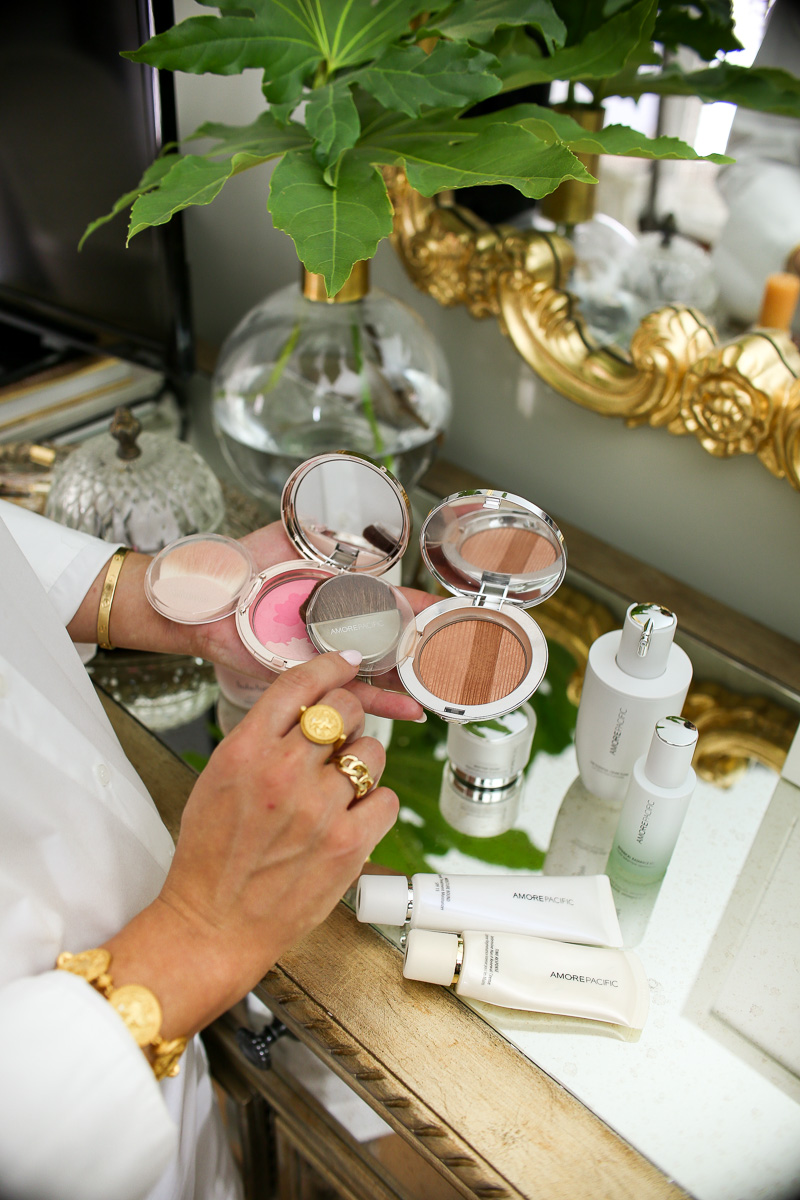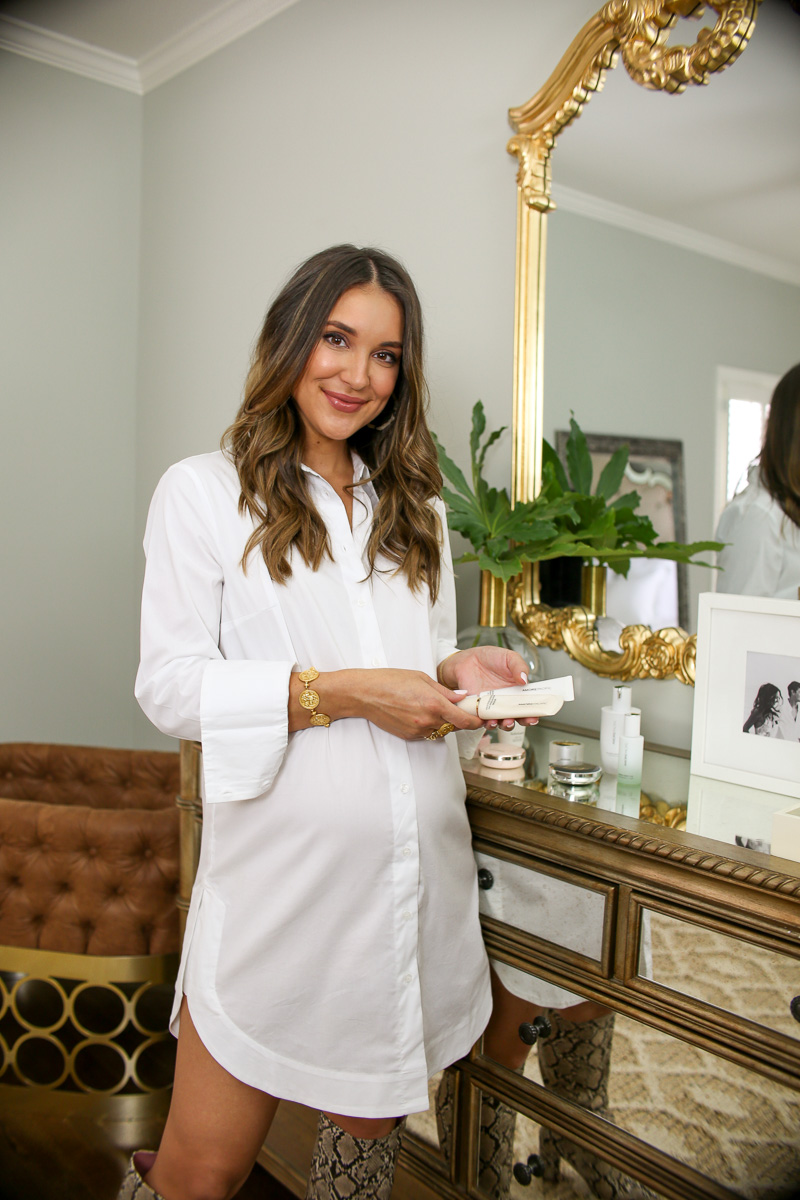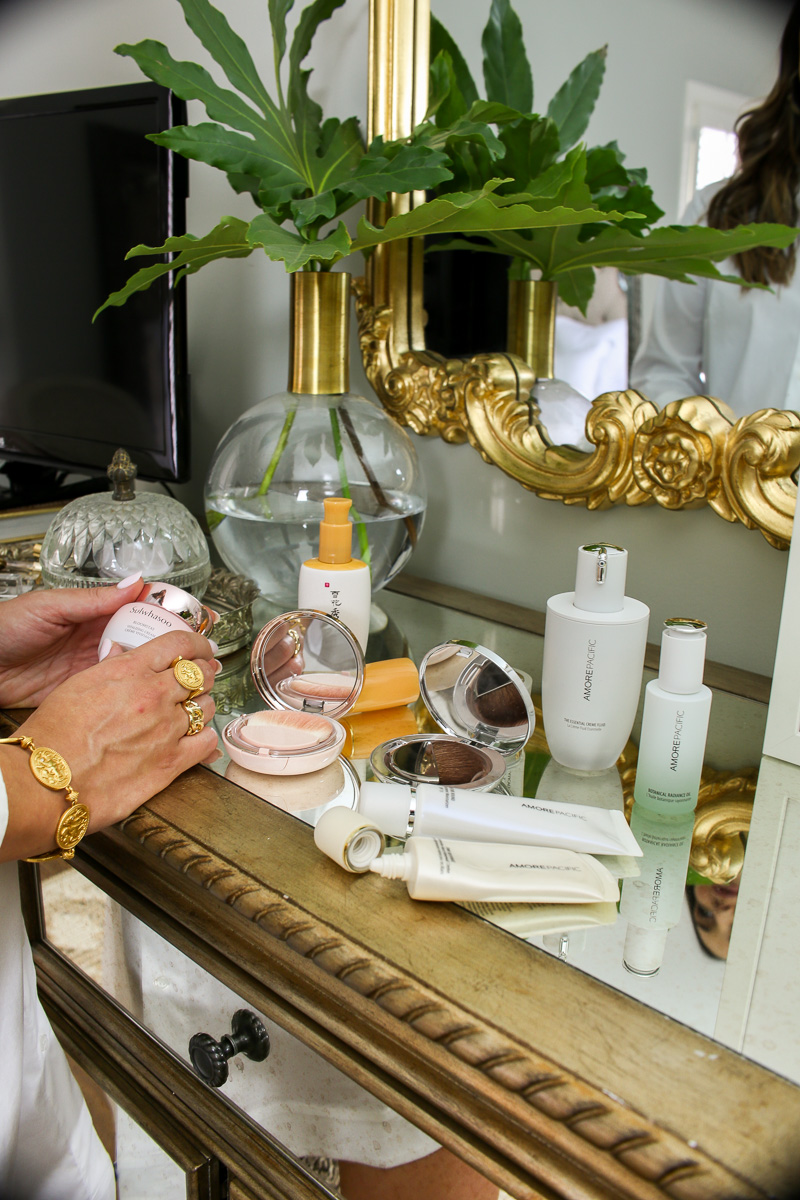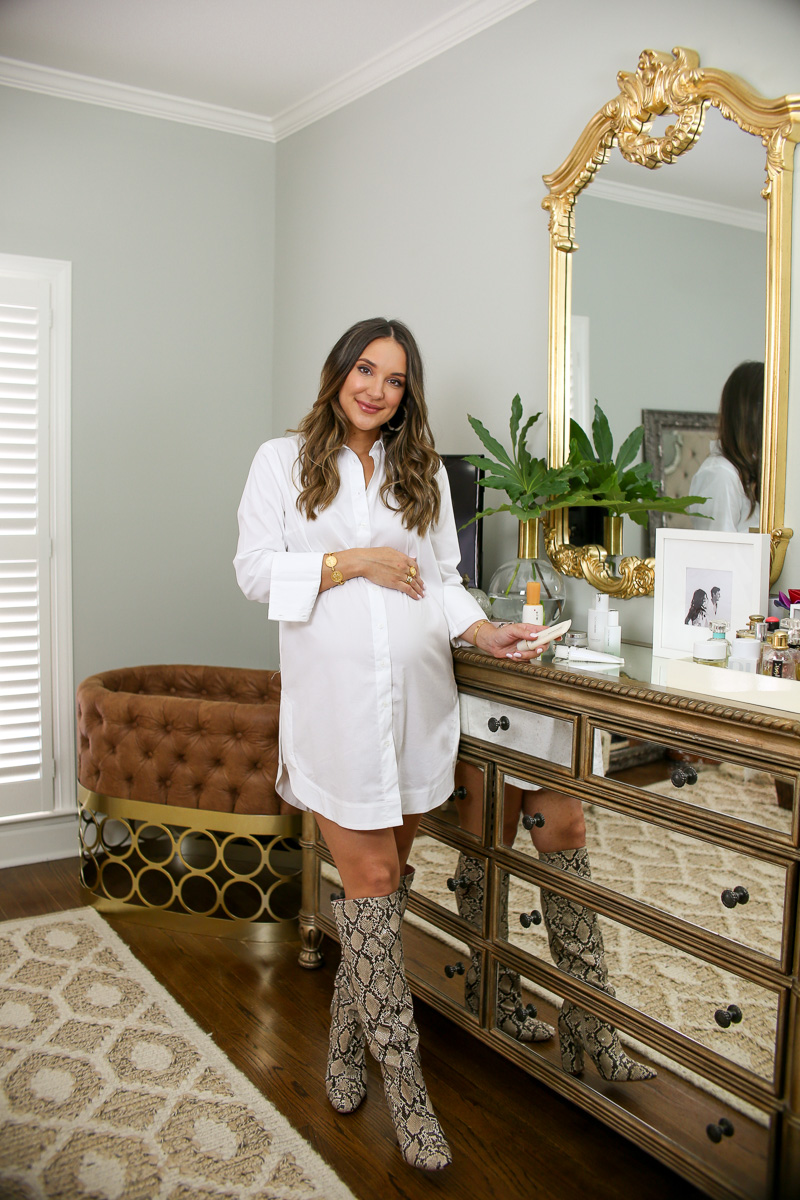 photos by Christian Barnes
similar shirtdress here and love this one | similar boots here, here and here
Have you ever tried AmorePacific or Sulwhasoo?  I'd love to hear any products of theirs you are a fan of!
Be sure to check out some of the brands highlighted in Bloomingdale's "Window into Seoul" selection. There are some really cool items included.  If you live in New York, Los Angeles or San Francisco there are events happening in your city.  In SF there is an event with Minya Oh on 10/24 from 6-8PM to paint the Seoul skyline, how fun is that!?
Thanks so much for reading and sharing – XO –
brought to you by Bloomingdale's