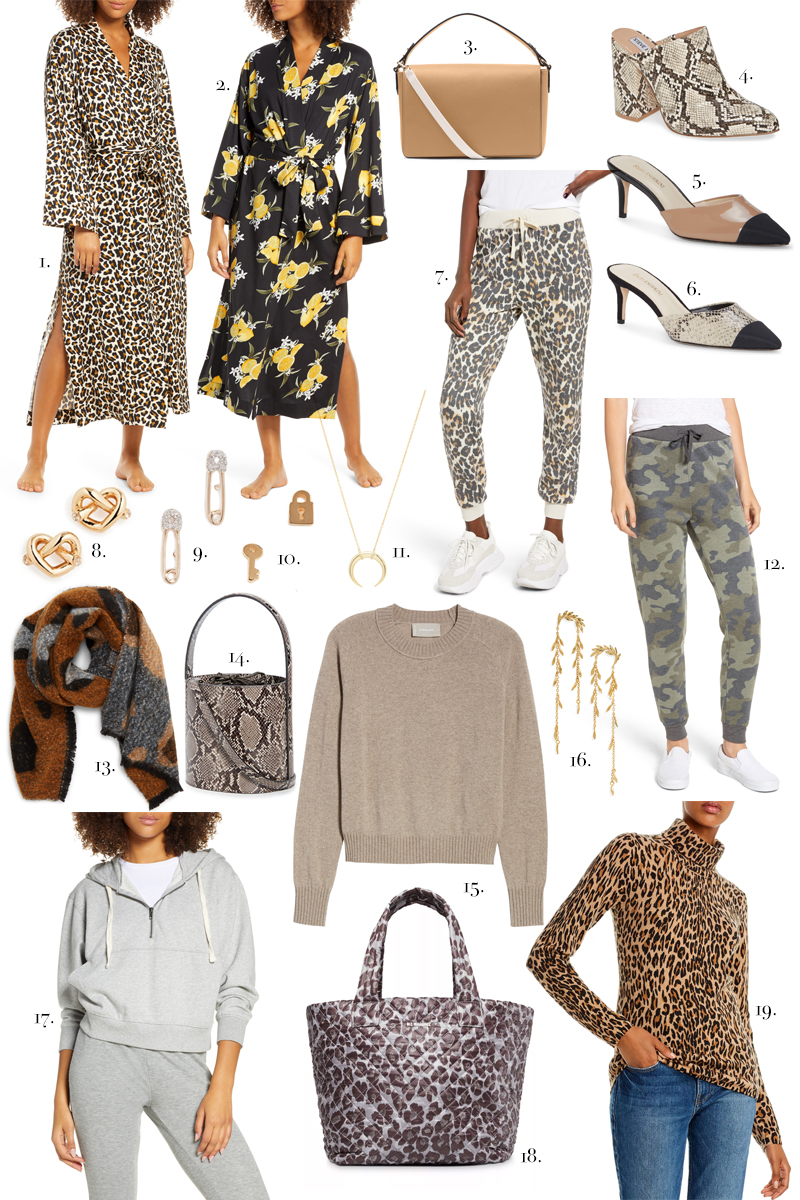 Thinking a little cozier these days as my due date approaches, and I'm loving this robe in all of its prints.  So cute!  I also recently bought these slippers and am loving them.
I bought these earrings last year and am so happy to see they're back in stock!  I wear them in my middle ear piercing (I have three).  I'm always surprised at how many compliments I get considering how tiny they are.  There are only a few pairs left, so I don't think they'll last too long.
I've seen a few girls with this leather bag personalized, and it's seriously so cute.  Crazy cute!
Can't get enough of joggers these days.  I bought this pair in the Anniversary Sale and they somehow still fit.  Also loving this leopard + camo pair.
I've talked about MZ Wallace many times on this blog (most recently here), but I can't get enough of this leopard version.  They're so incredibly lightweight and fantastic travel bags.  I know I'll use them more than ever once baby is here!
Holiday gift guides will be gearing up soon.  I plan on covering picks for him, her, last minute picks, buys under $100 and so on, but if there is a specific category you'd like see, I'd love to hear!  Thanks so much for reading and sharing – XO –