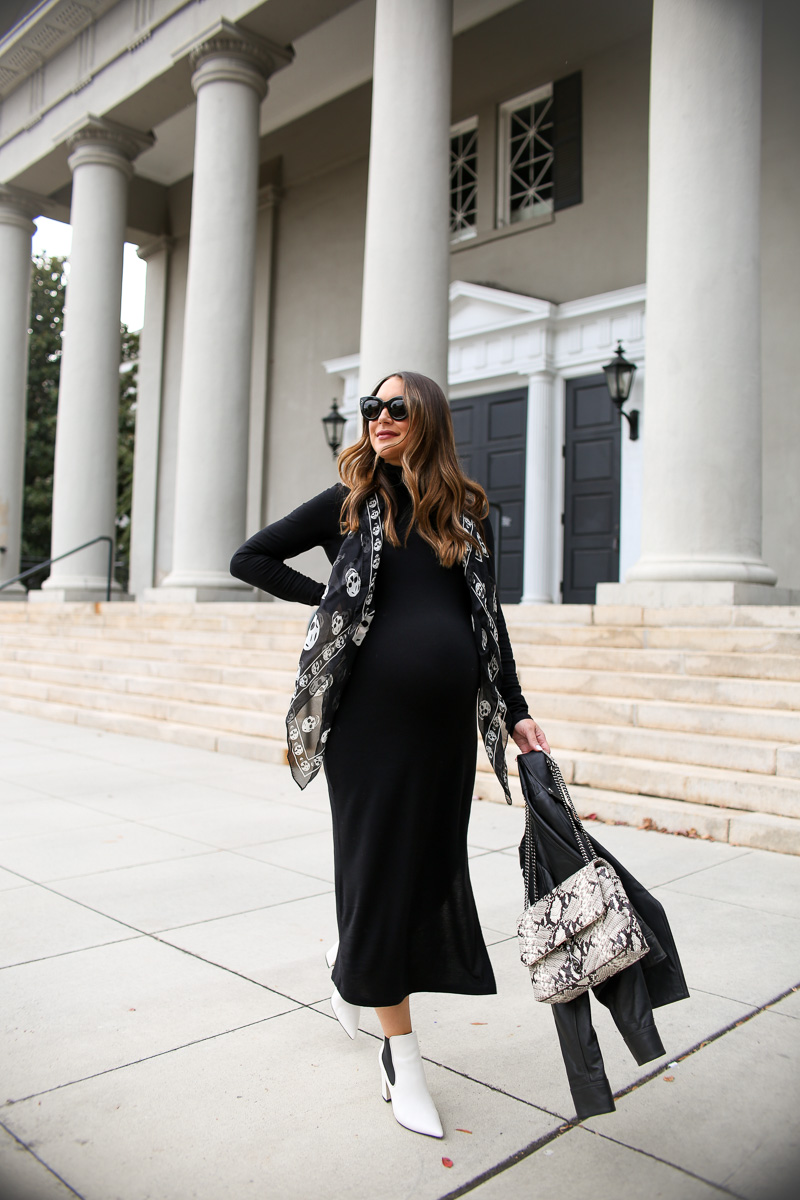 Some of you may remember this post when I shared that I was using Rent the Runway Unlimited to help supply my pregnancy wardrobe as my body changed month after month.  Well I've been consistently using it since July, and I will say it again and again – it's been a lifesaver.
I am able to consistently have four pieces on rotation, and if something doesn't work I just slip it back in the mail and select something different.  There have been times I've loved something so much that I've kept it for weeks… like this turtleneck dress in today's post. If you really fall in love with an item you can hold onto it for as long as you like or you also have the option to buy it at a discount to keep.
Best of all, items come in only two business days and the dry cleaning and insurance is taken care of.  So select it, wear it, and send it back via UPS at no cost.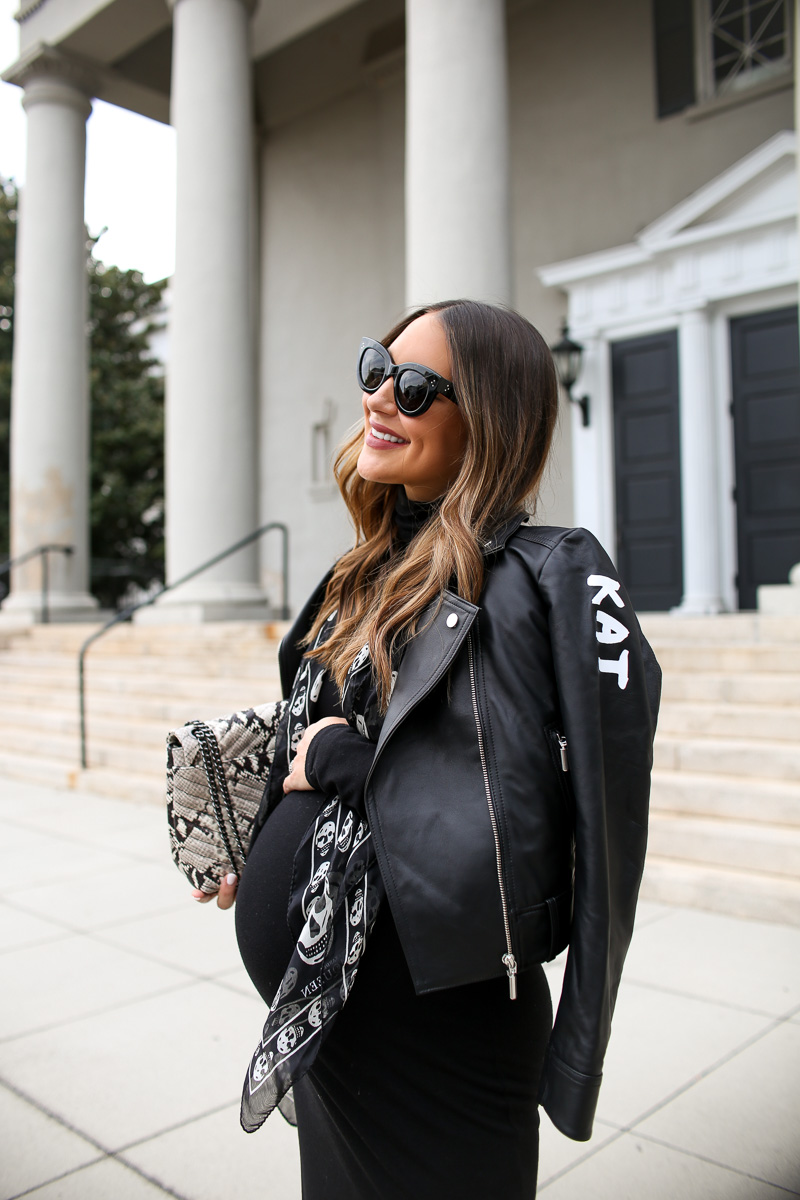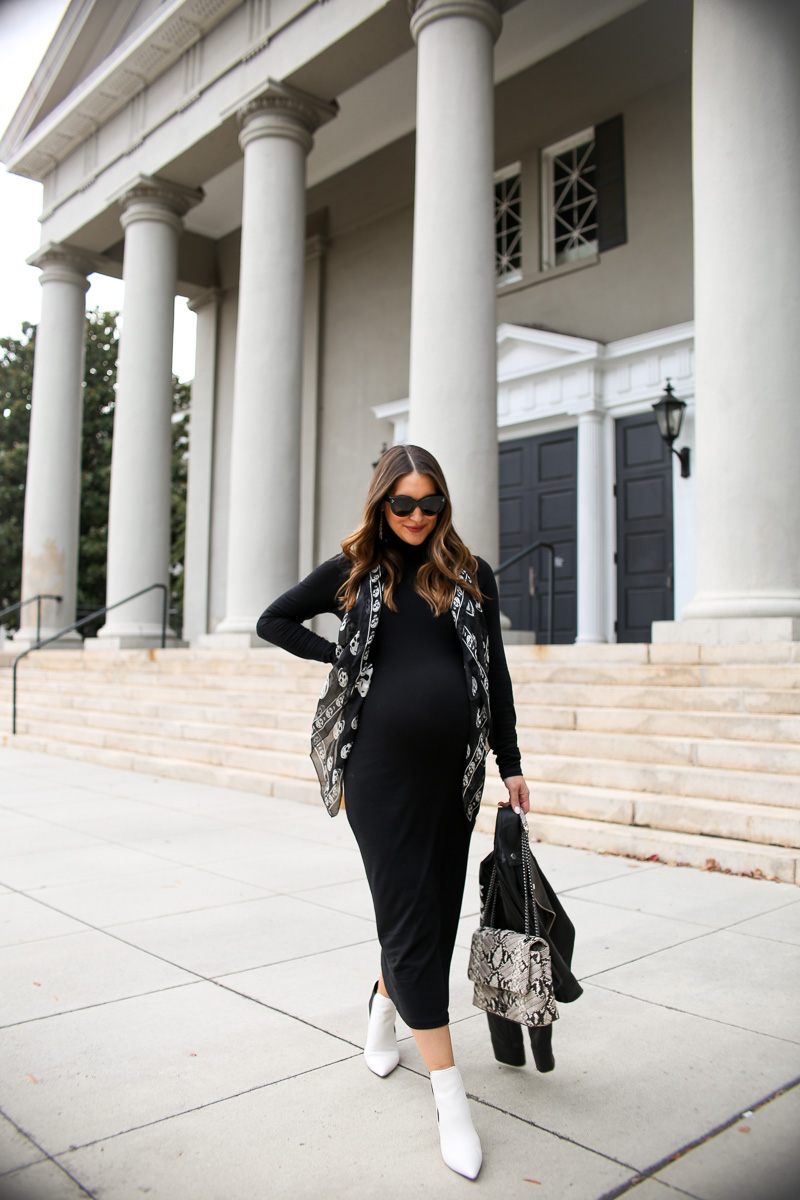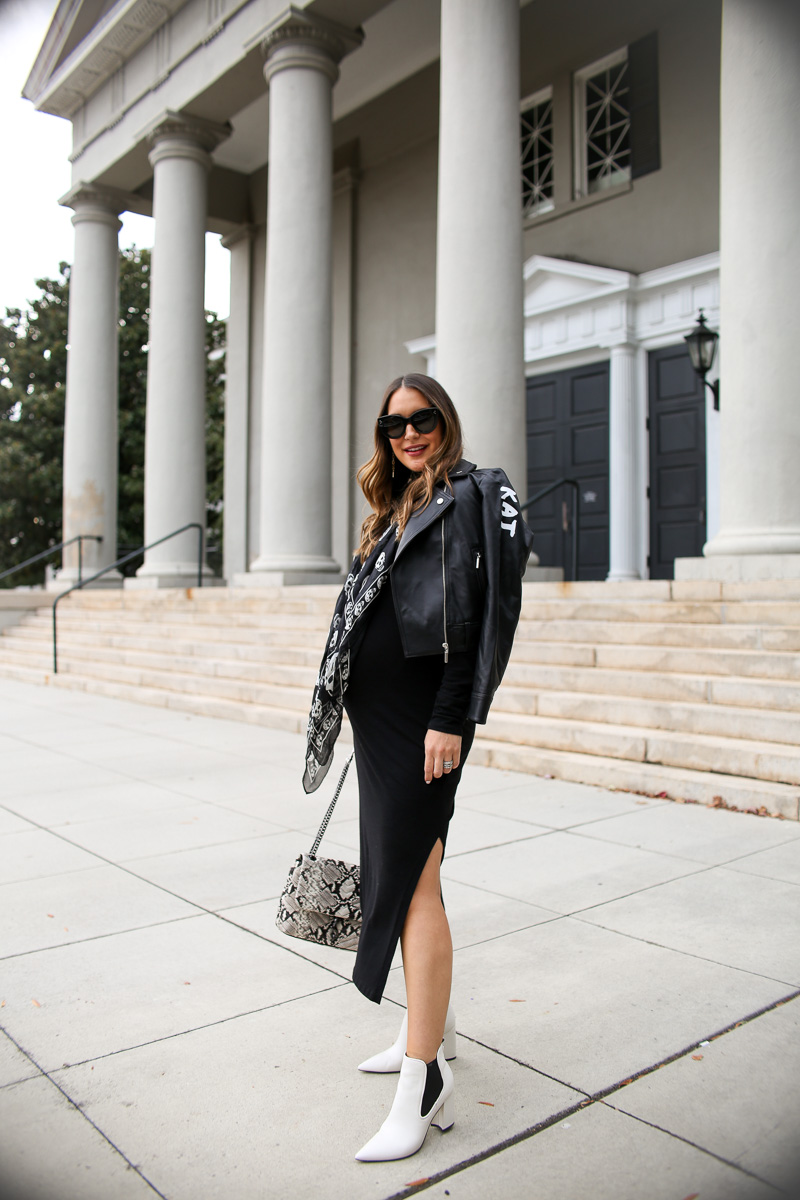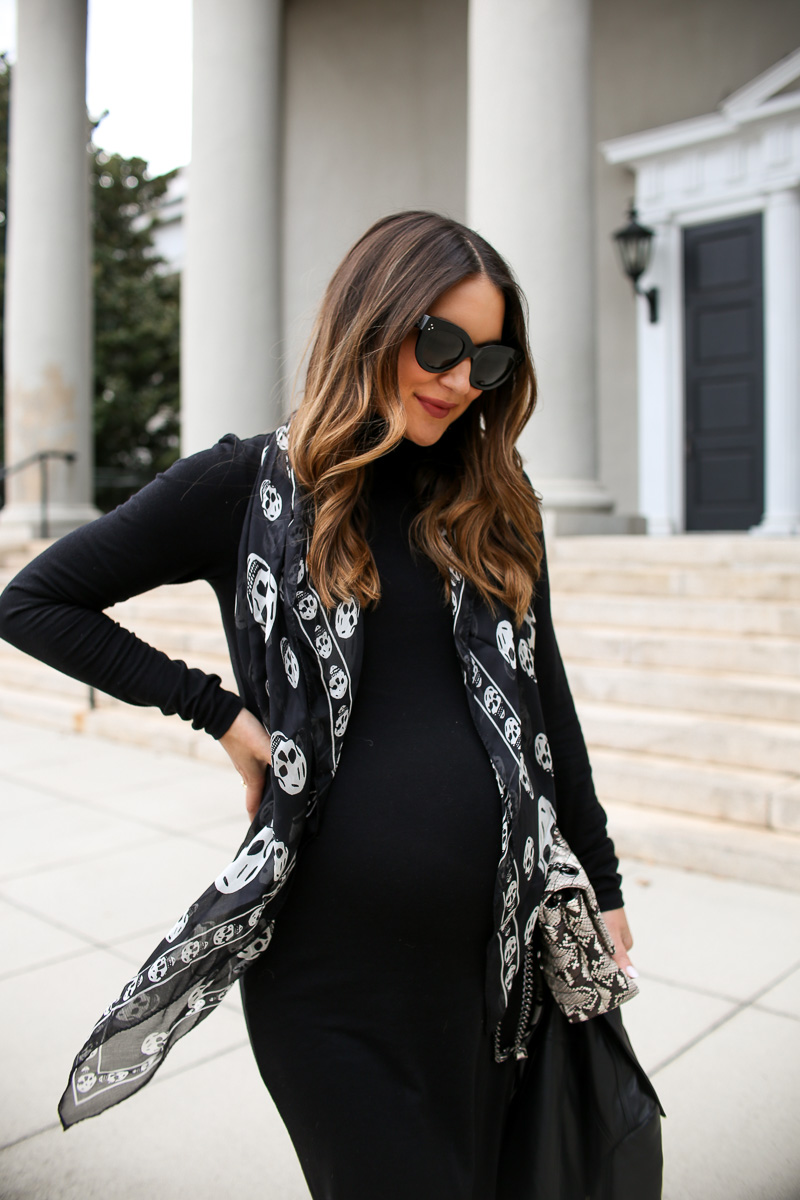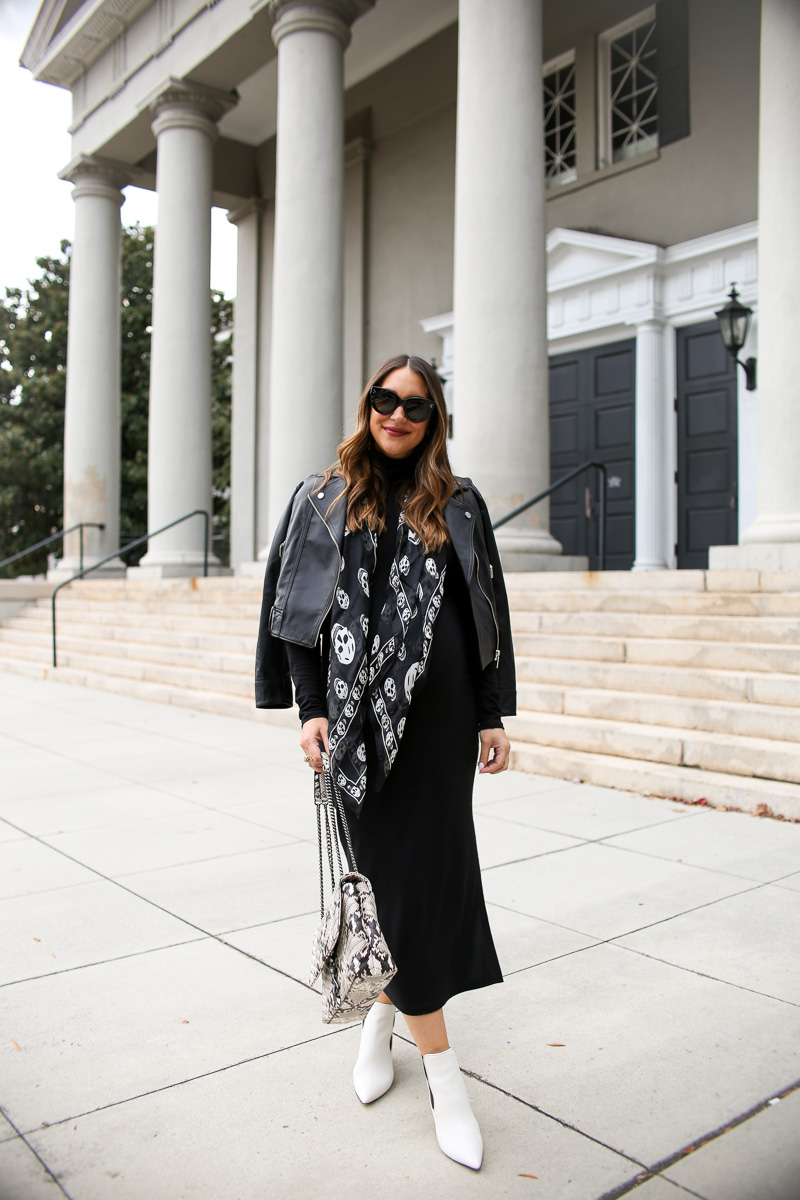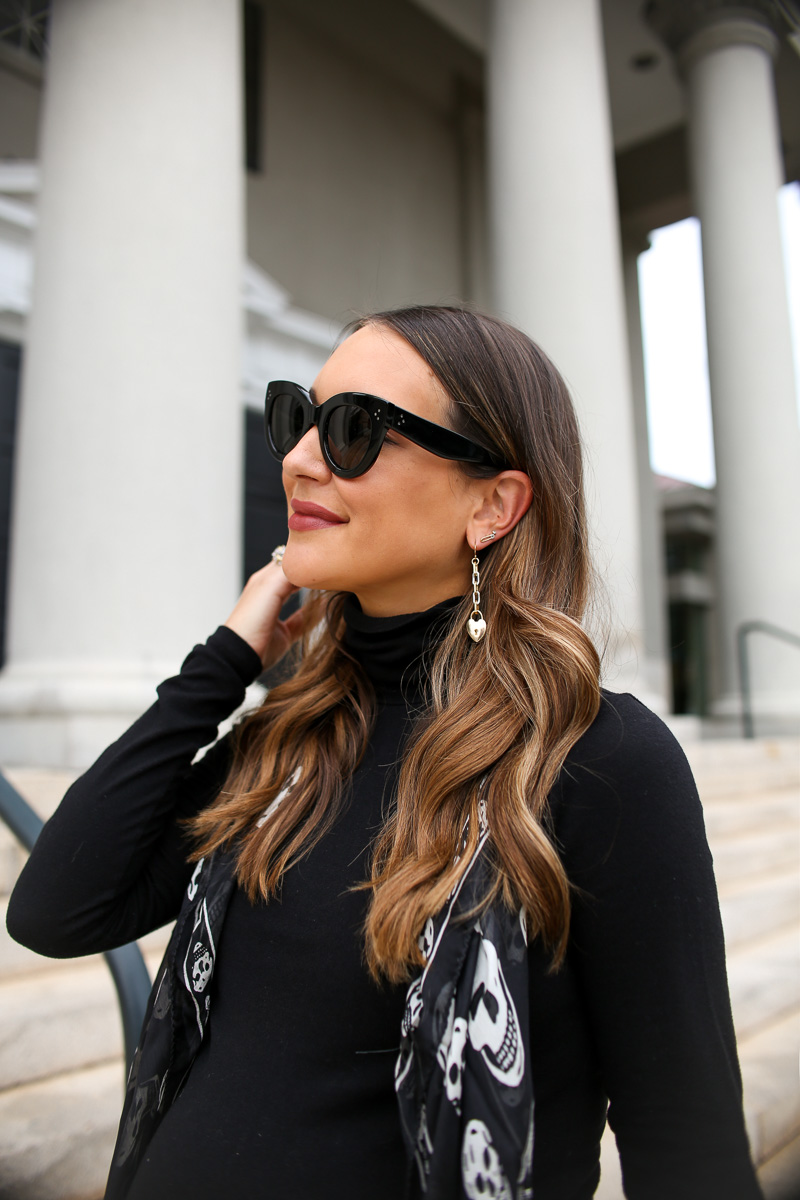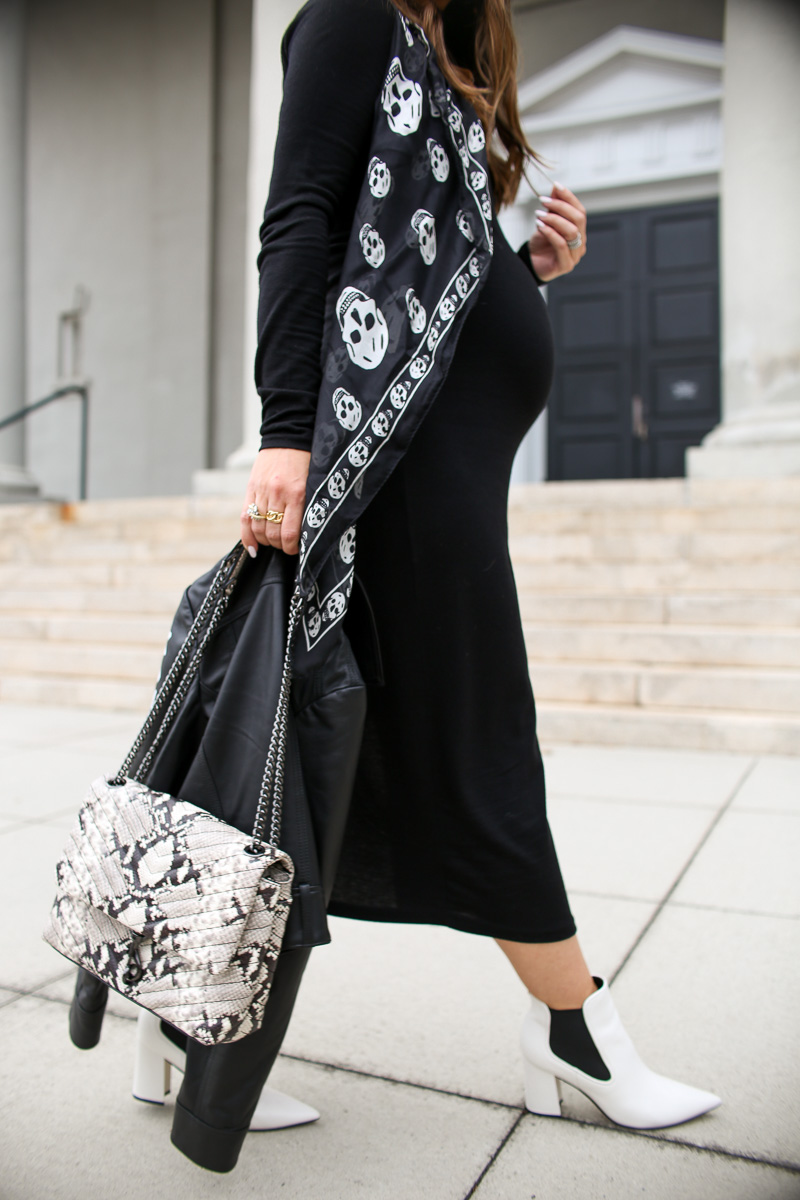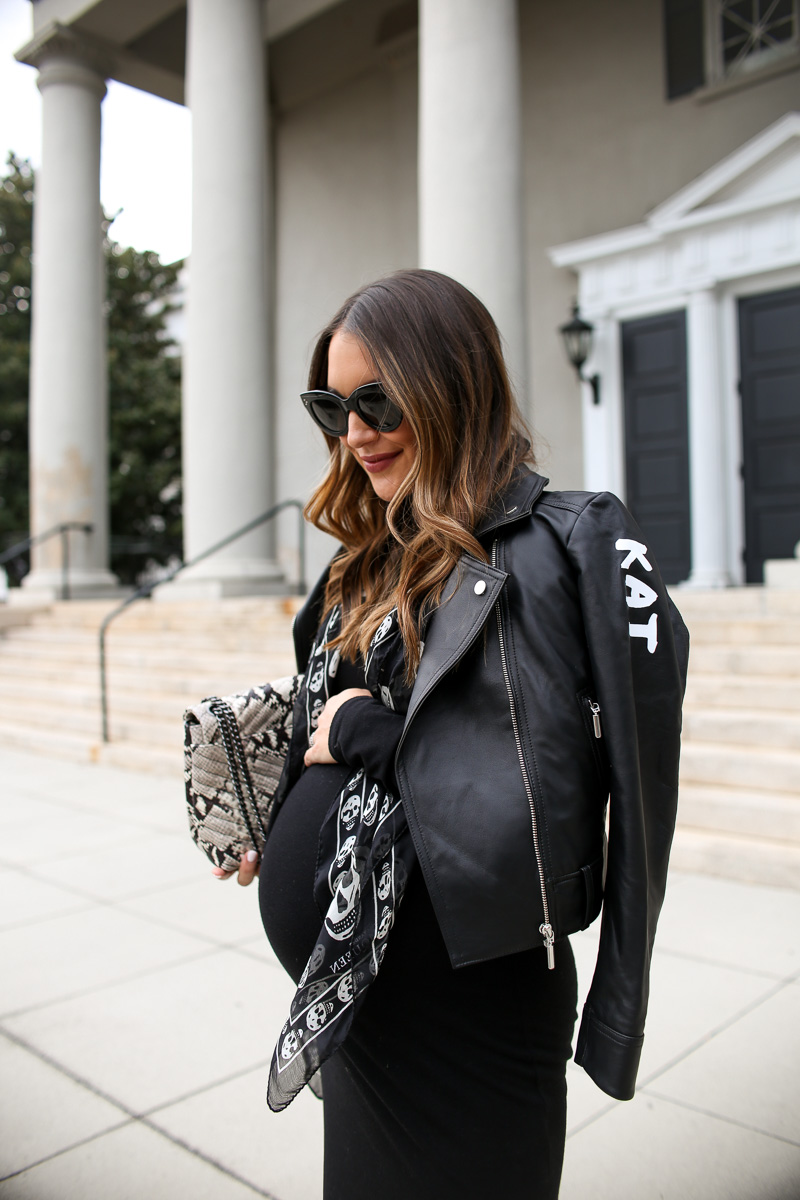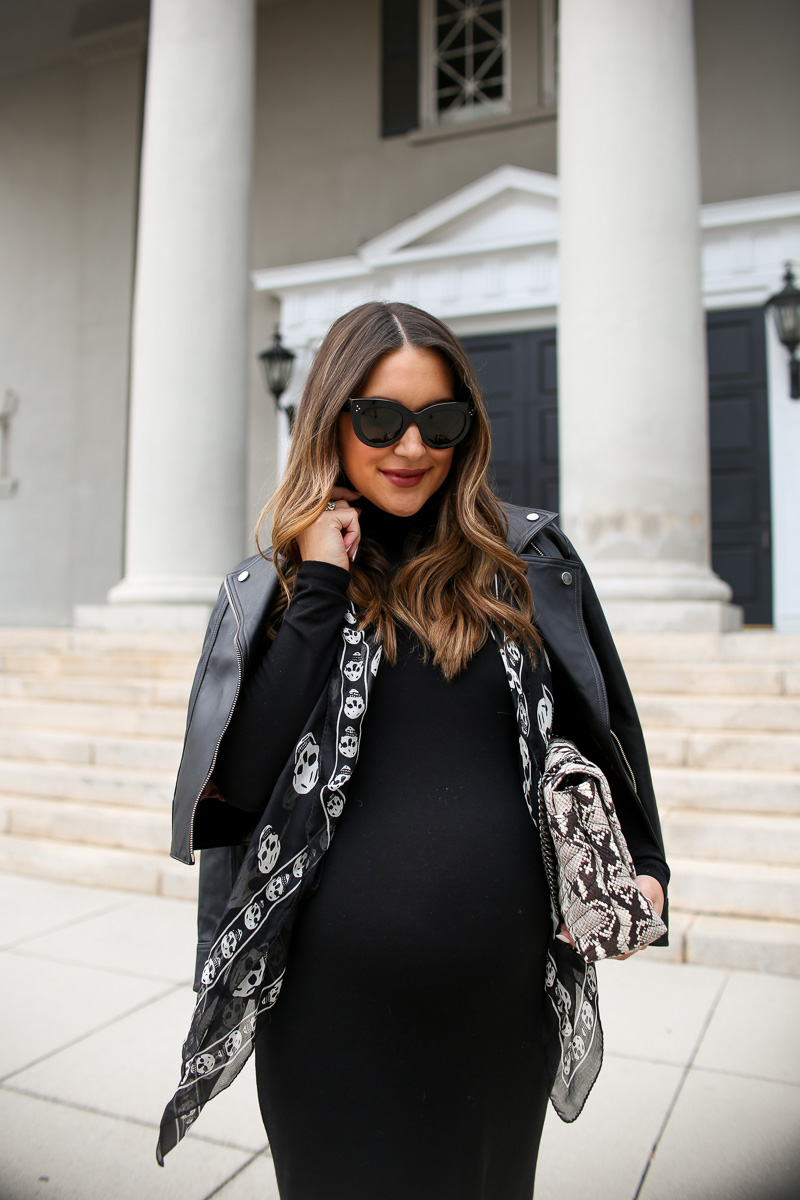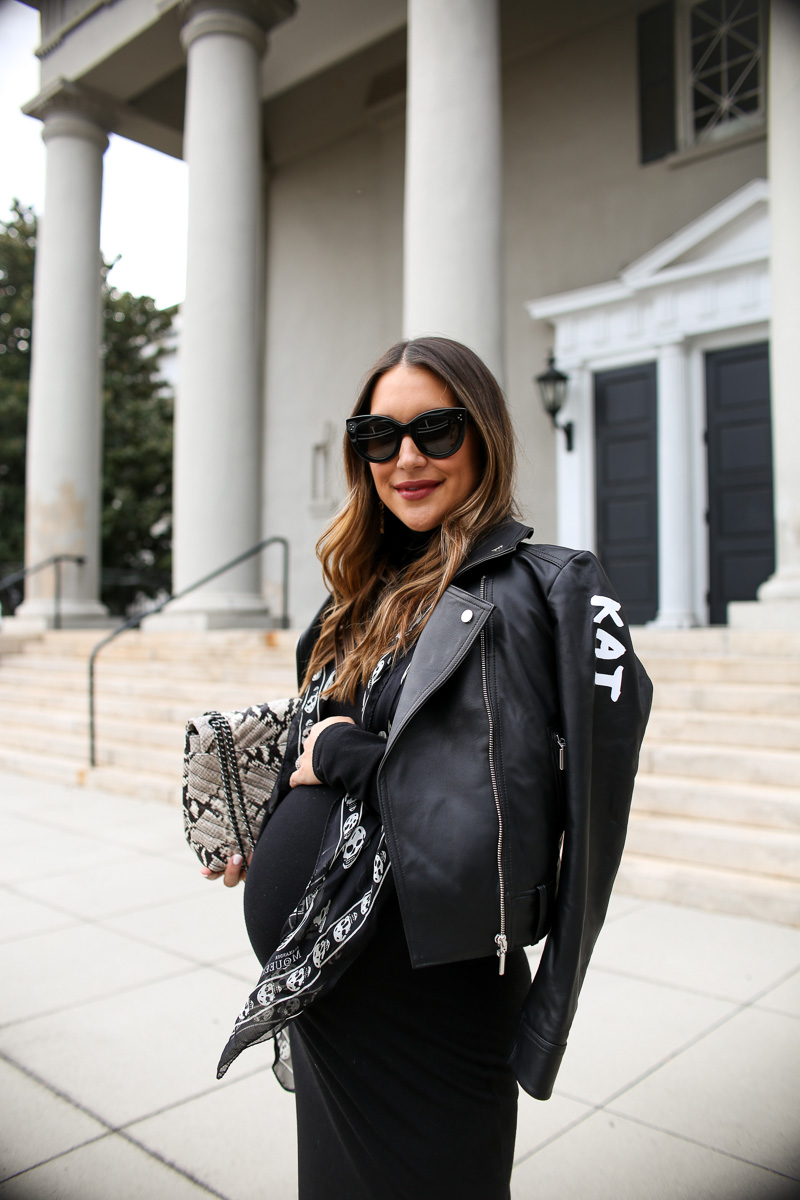 photos by Christian Barnes
dress, also love this one and this one | love this jacket and this one | similar bag here, here and here
As we enter week 37 of pregnancy, my biggest third trimester wardrobe tip would be to take advantage of a service like this!  I really have not bought much clothing-wise during this pregnancy other than a few staples (denim, leggings, fitness leggings, some tees, etc.) because I'm able to use Rent the Runway Unlimited.  I can try new pieces in the privacy of my own home and send them back for free if they don't work.
Best of all, I know that once I've had this baby, I can continue swapping out pieces  while my body slowly gets back to pre-baby clothes. And I love knowing my closet won't be full of pieces that are all different sizes!
If you're new to Rent the Runway, you can get 50% off your first month of RTR Unlimited with the code RTRKATHLEEN.

If you've tried it before, I'd love to hear what you think!  I would also love to hear anyone else's third trimester outfit tips.  We can all learn from each other! Thanks so much for reading and sharing – XO –
brought to you by Rent the Runway