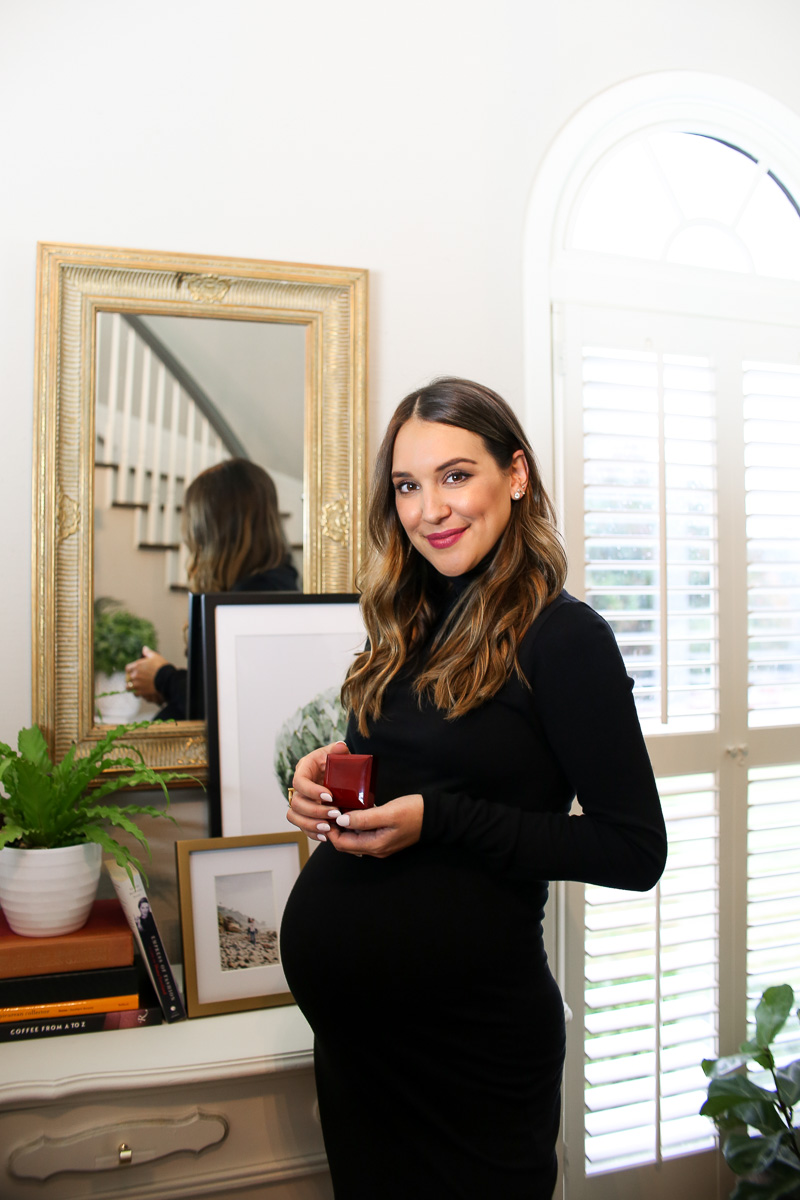 When we were getting married, I remember being asked what I was going to give Christian as his wedding day "gift."  I thought, "um… a wedding band?" We chose not to buy additional gifts as the wedding celebration and band exchange felt like pretty big gifts in themselves.
Now that we are welcoming our first child (this month!), the question of a push present has come up.  When I think of a push present, it symbolizes something a little different. This is a memento on the day of your child's birth.  An item to symbolize the creation and carrying of this little person and their awaited arrival. And maybe even something you can give to them (or their wife) one day when they're older.
I was lucky to receive my push present a little early – two carat diamond stud earrings from Clean Origin!  And here's why these diamonds are a little different than what you might expect –
They are made in a lab rather than dug from a mine, which means they're 100% ethically sourced as well as environmentally-friendly.  This also makes Clean Origin's diamonds 20-40% less expensive than mine diamonds. You could spend the same amount and get a larger carat size or get the same carat size at a much lower price.  This is a great pitch when talking your husband into a new jewelry purchase… just sayin'.
The only thing that actually makes lab diamonds different than mine diamonds is how they're formed.  A lab-created diamond is grown using technology that replicates the natural diamond growing process.  Therefore, the end result is a diamond that is chemically, physically and visually the same as those grown in the Earth.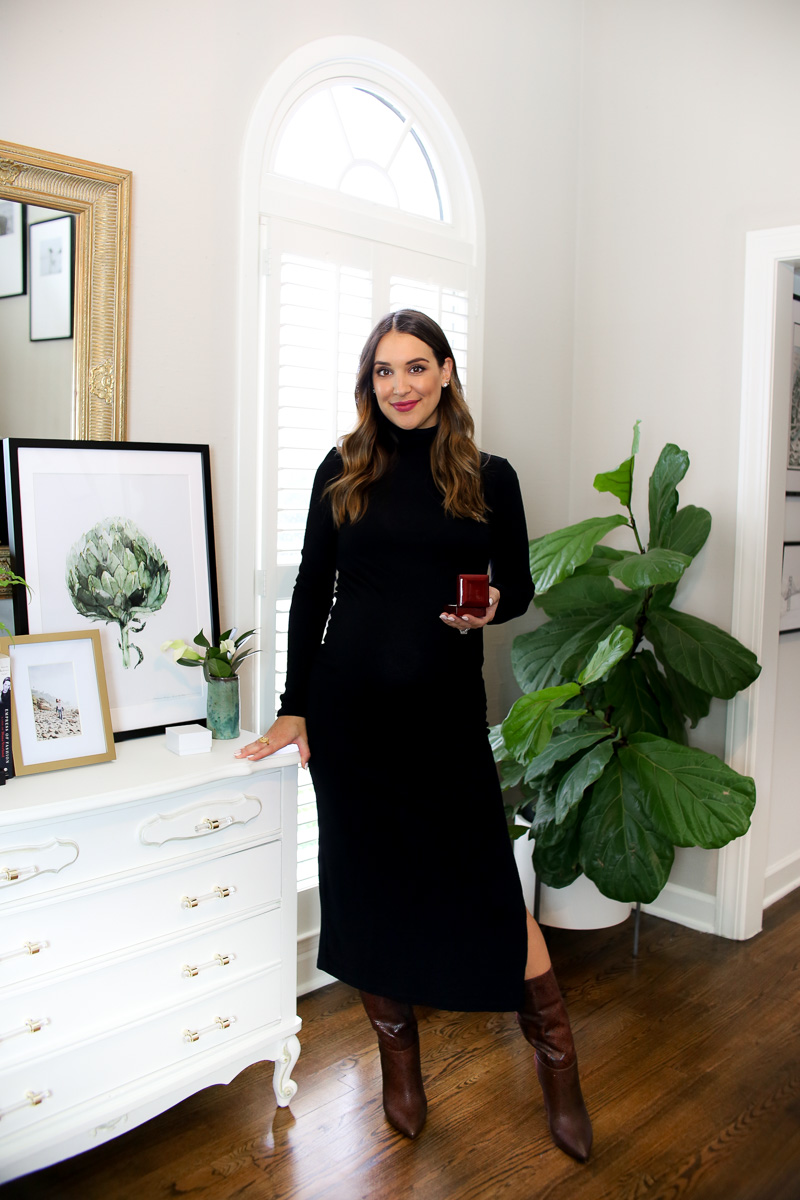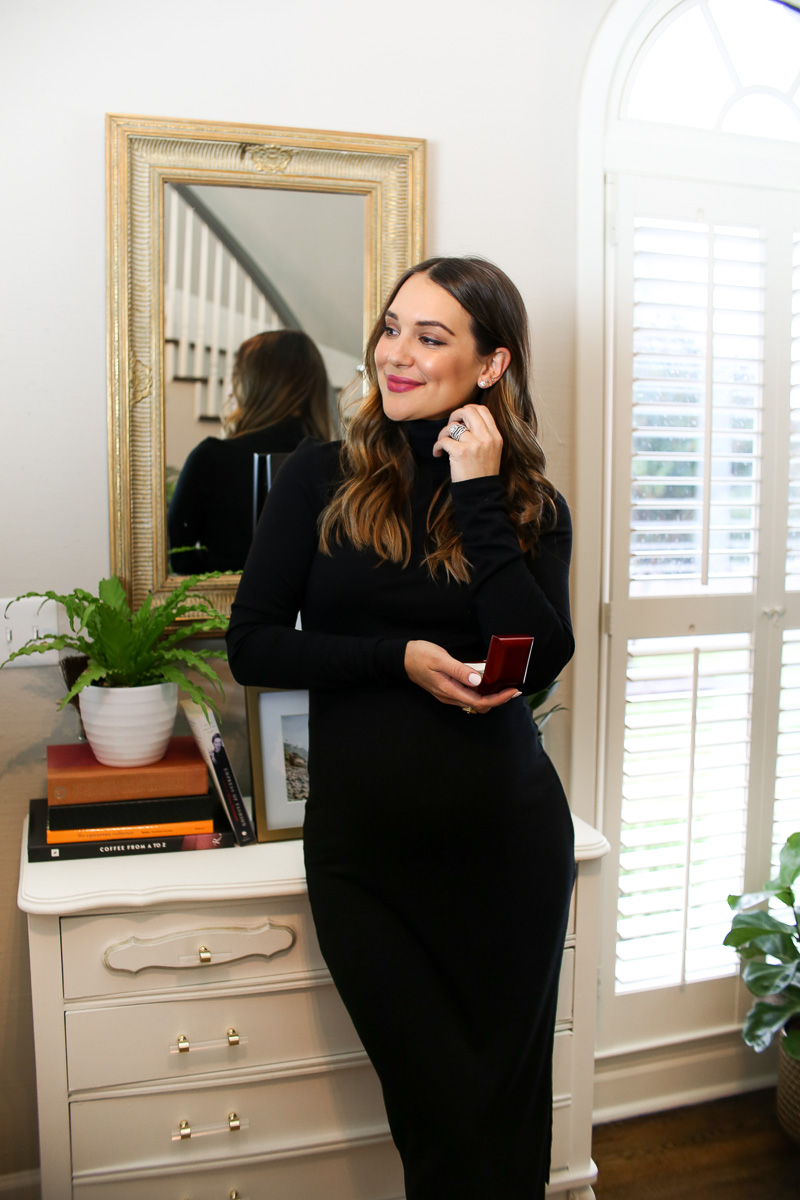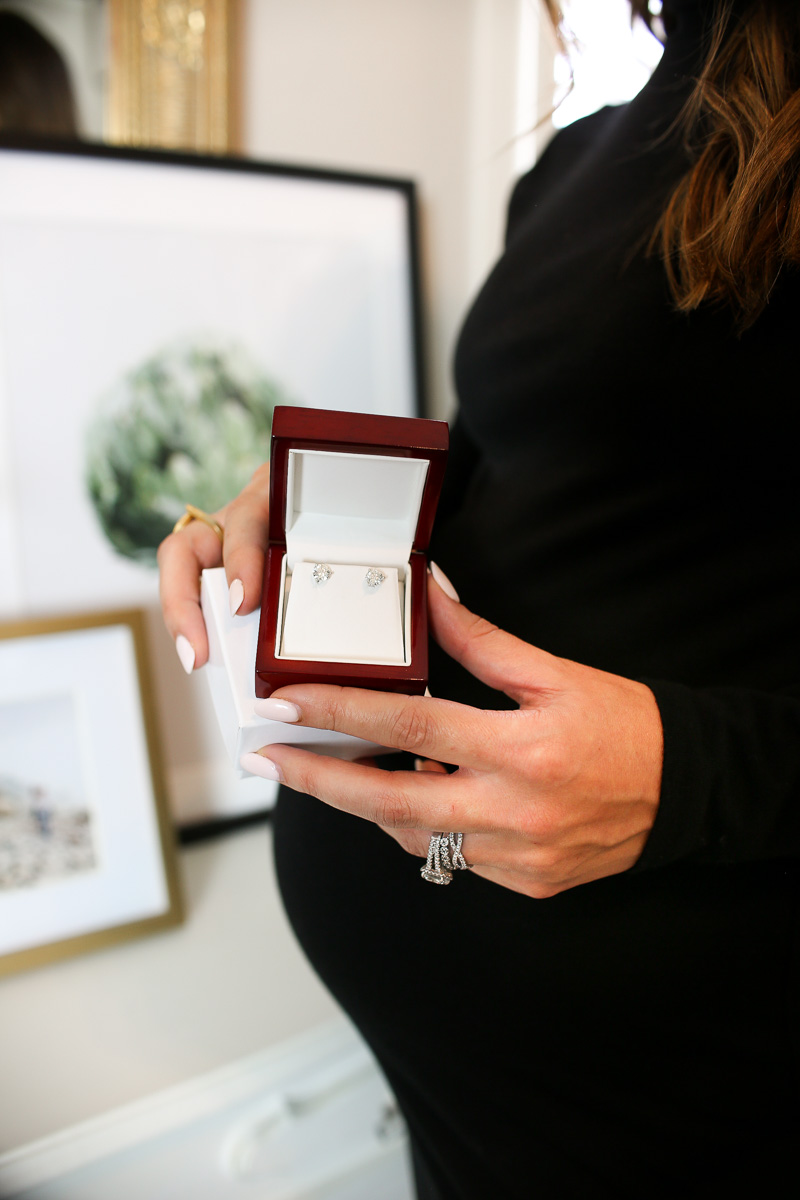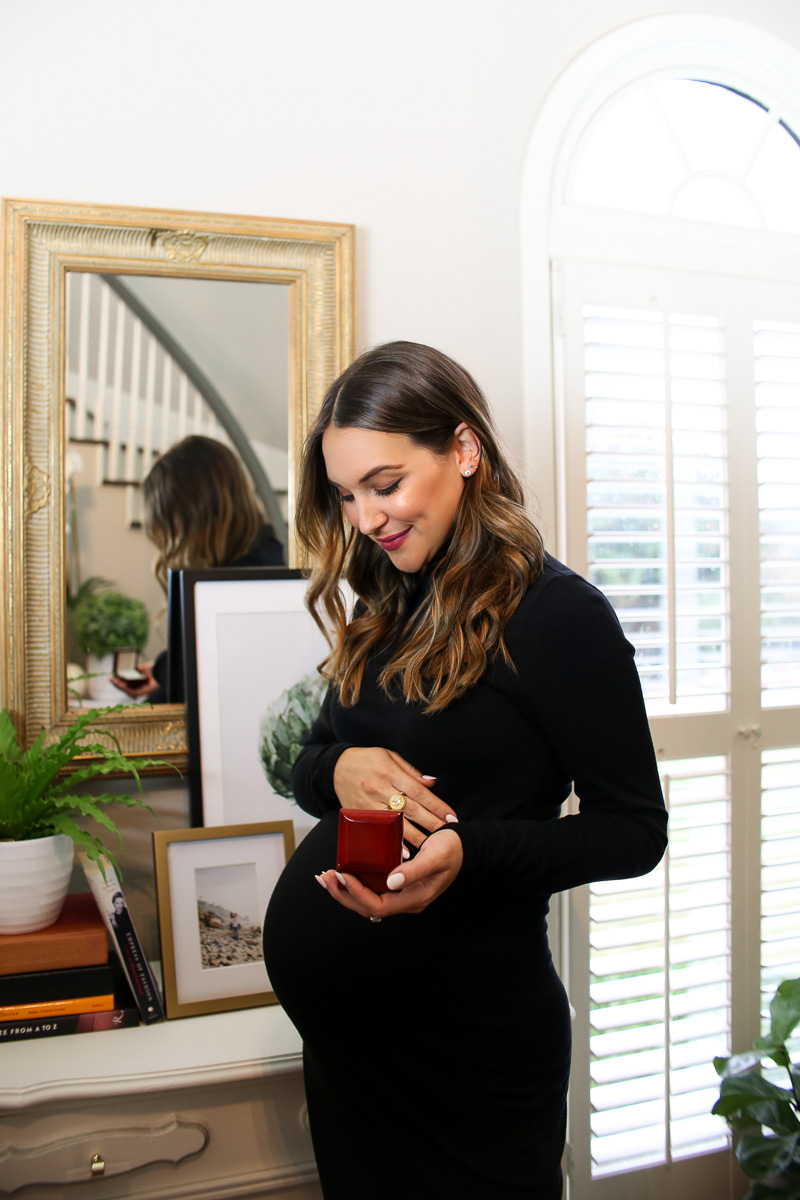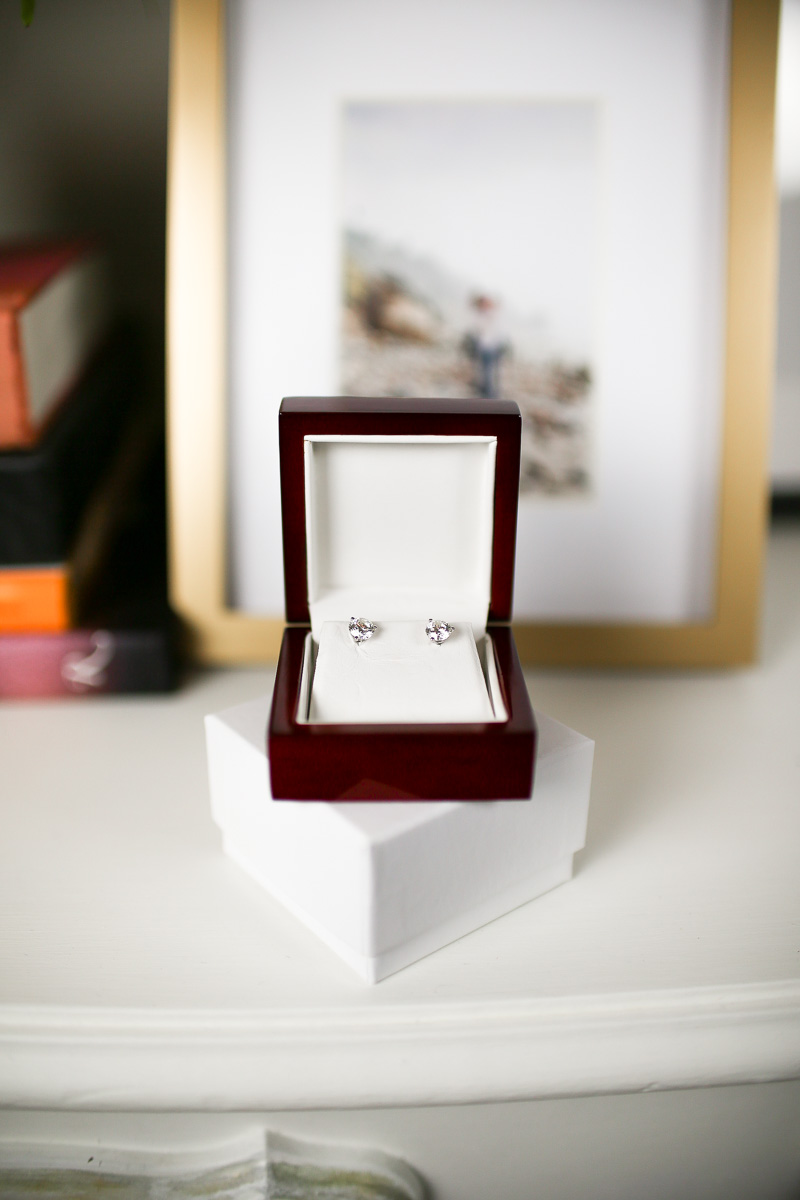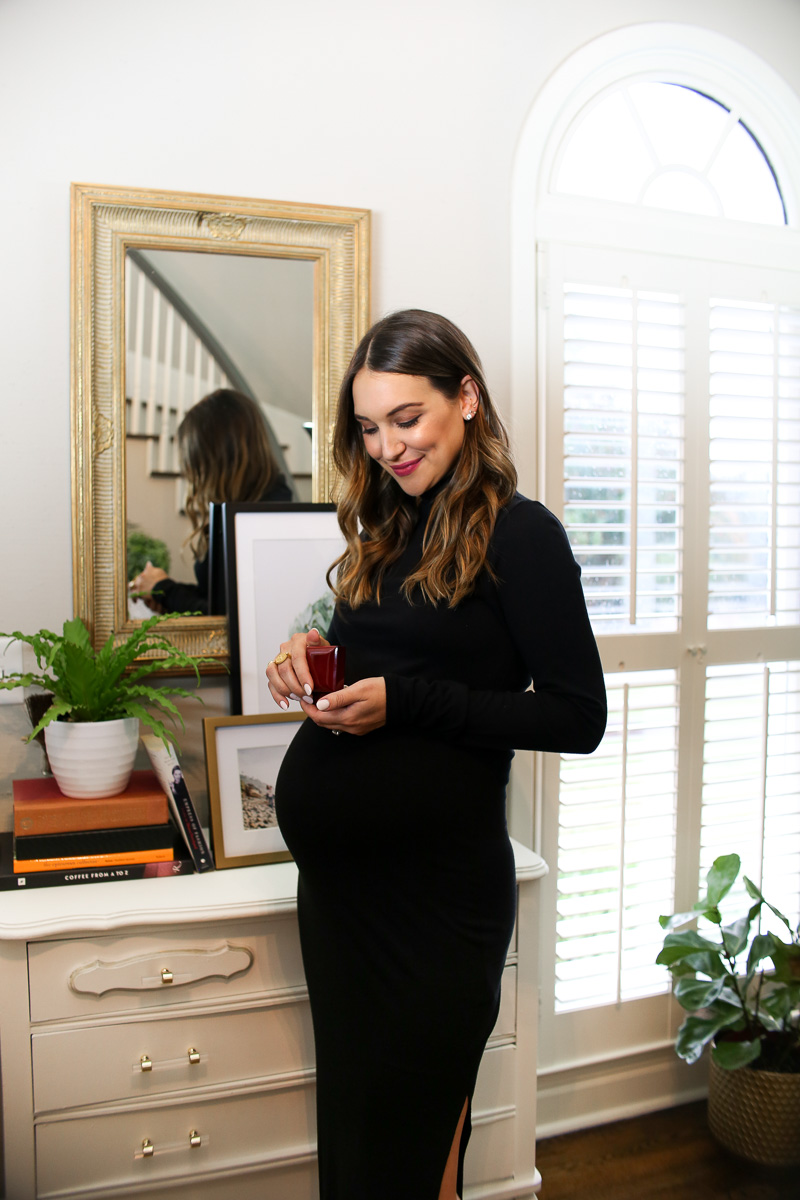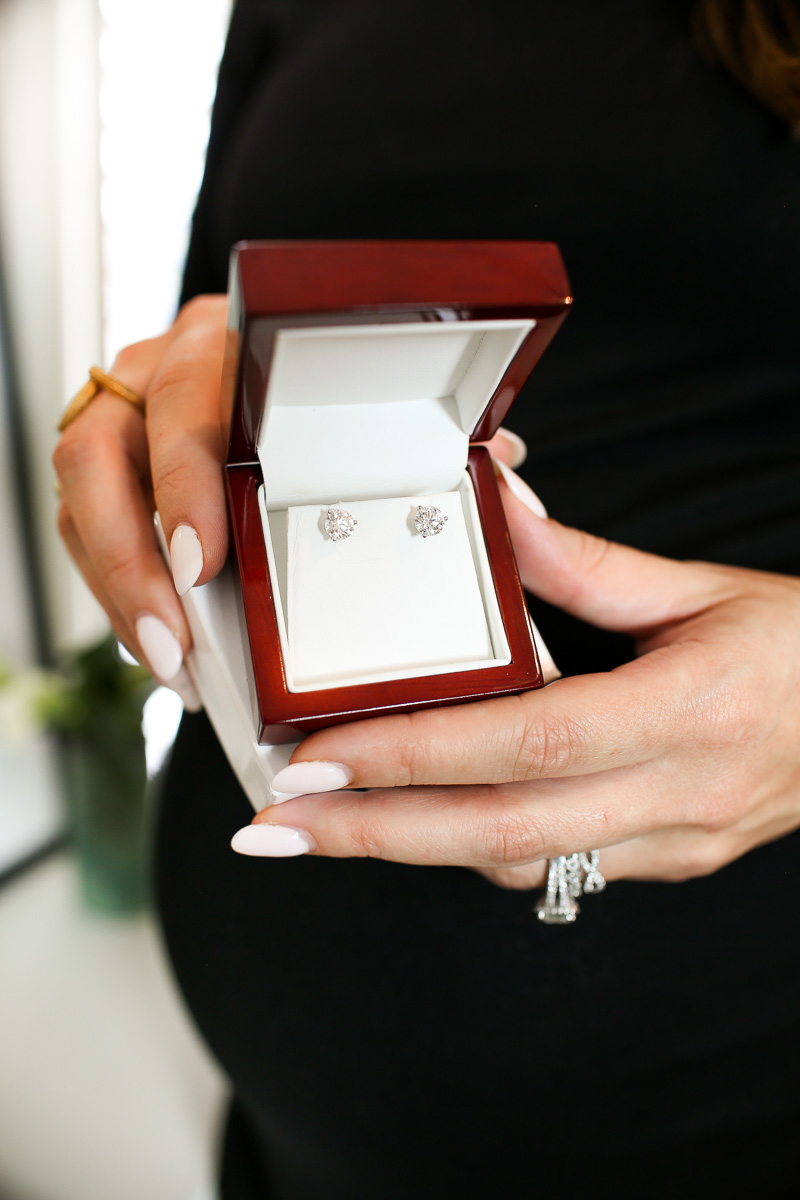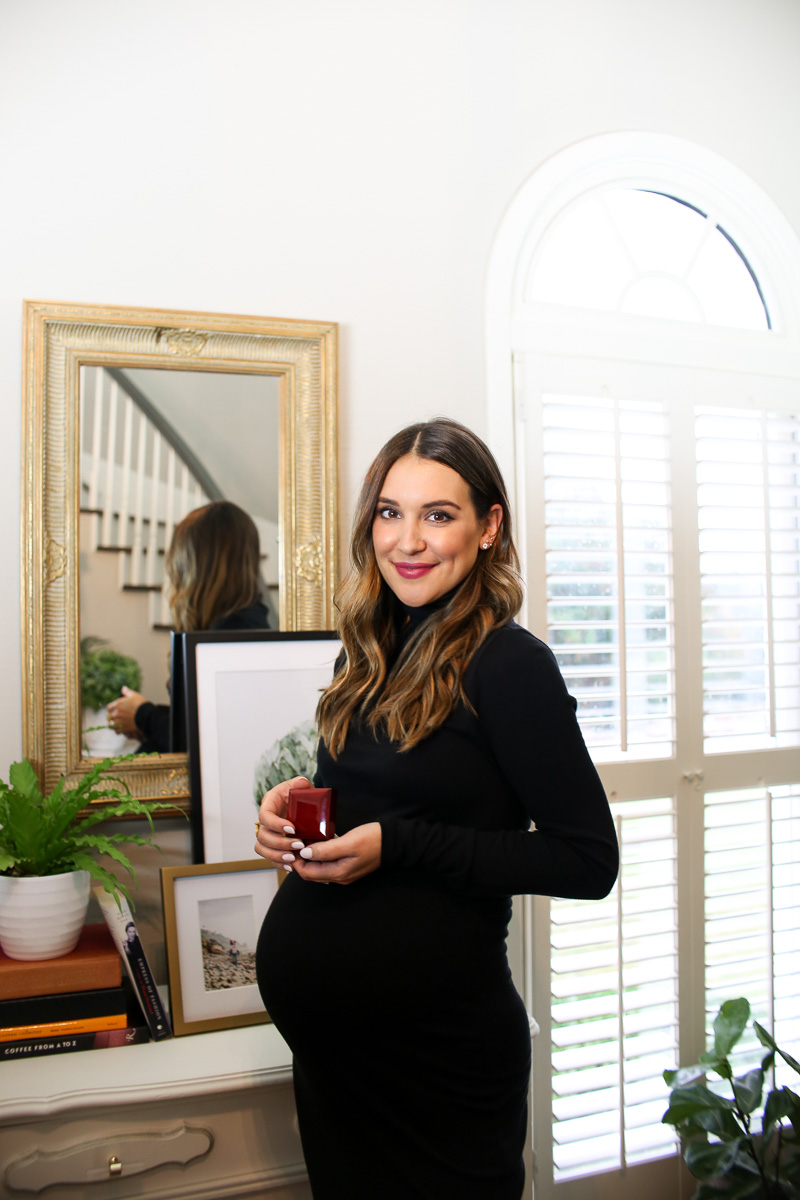 photos by Christian Barnes
SO, with all of that being said, gorgeous diamond stud earrings definitely aren't your only option!  Below are some of my top push present picks for the girl who loves something extra sparkly.
Diamond Earrings | These are two carat, three-prong stud earrings that I know are timeless and classic.  
Diamond Band | I love stacking bands on my both my right and left hand.  A beautiful band is such a fabulous gift for not only a push present but any big celebration – anniversary, holiday, etc.  I love this Duchess Diamond Band!
Bracelet | If you're a bracelet gal, these tennis bracelets are showstoppers.  So gorgeous.
Of course Clean Origin also has unlimited options in the engagement ring and wedding band space as well.  You can see all of those on their website.
If you are expecting and have a push present in mind or your husband gave you something super special when your first was born, I'd love to hear what it was!  Thanks so much for reading and sharing – XO –
brought to you by Clean Origin