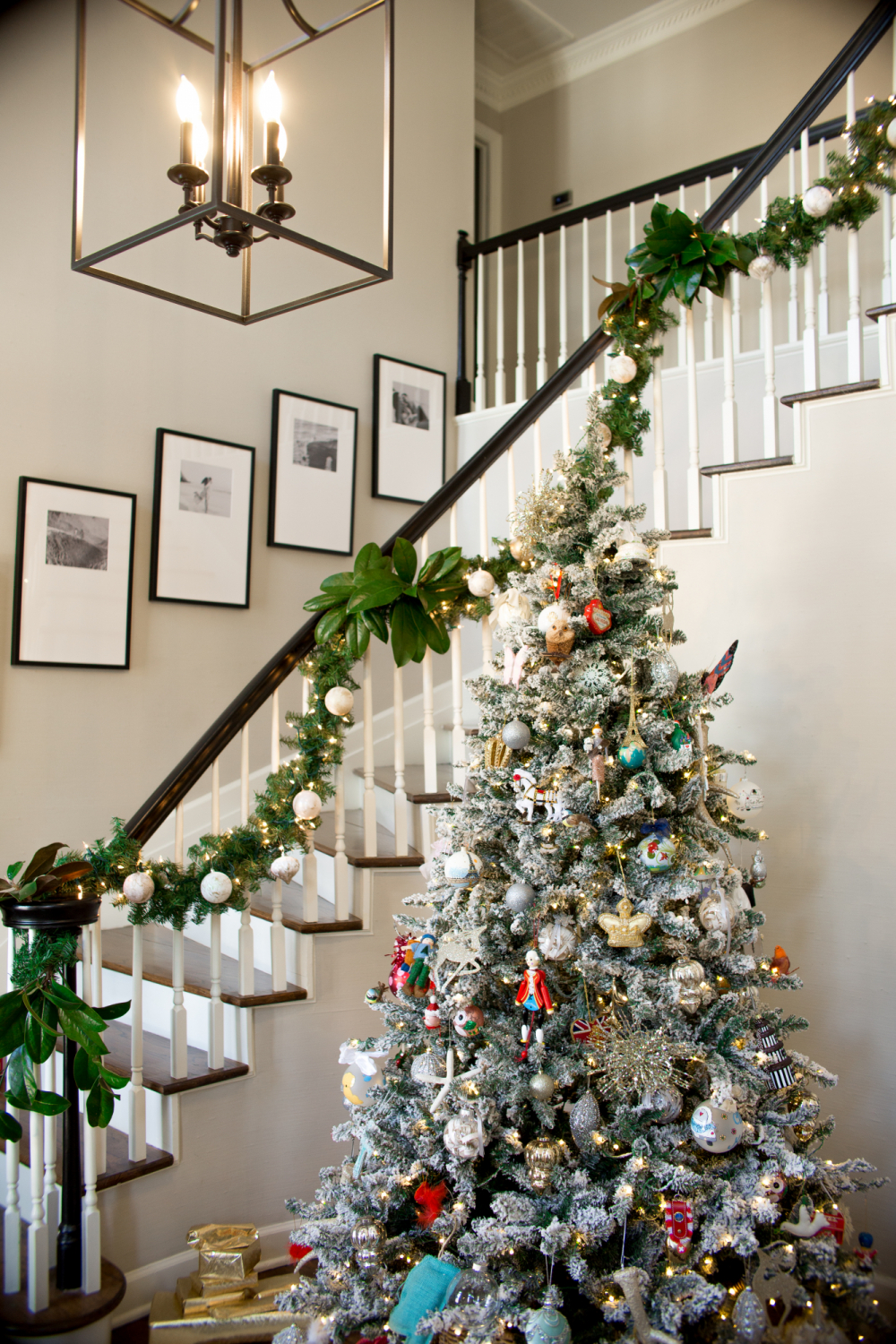 – my parents decking our house indoors and outdoors for the holidays (magnolia garland tutorial coming next week!) –
– and sprinkling in a little holiday into some spaces throughout the rest of the house –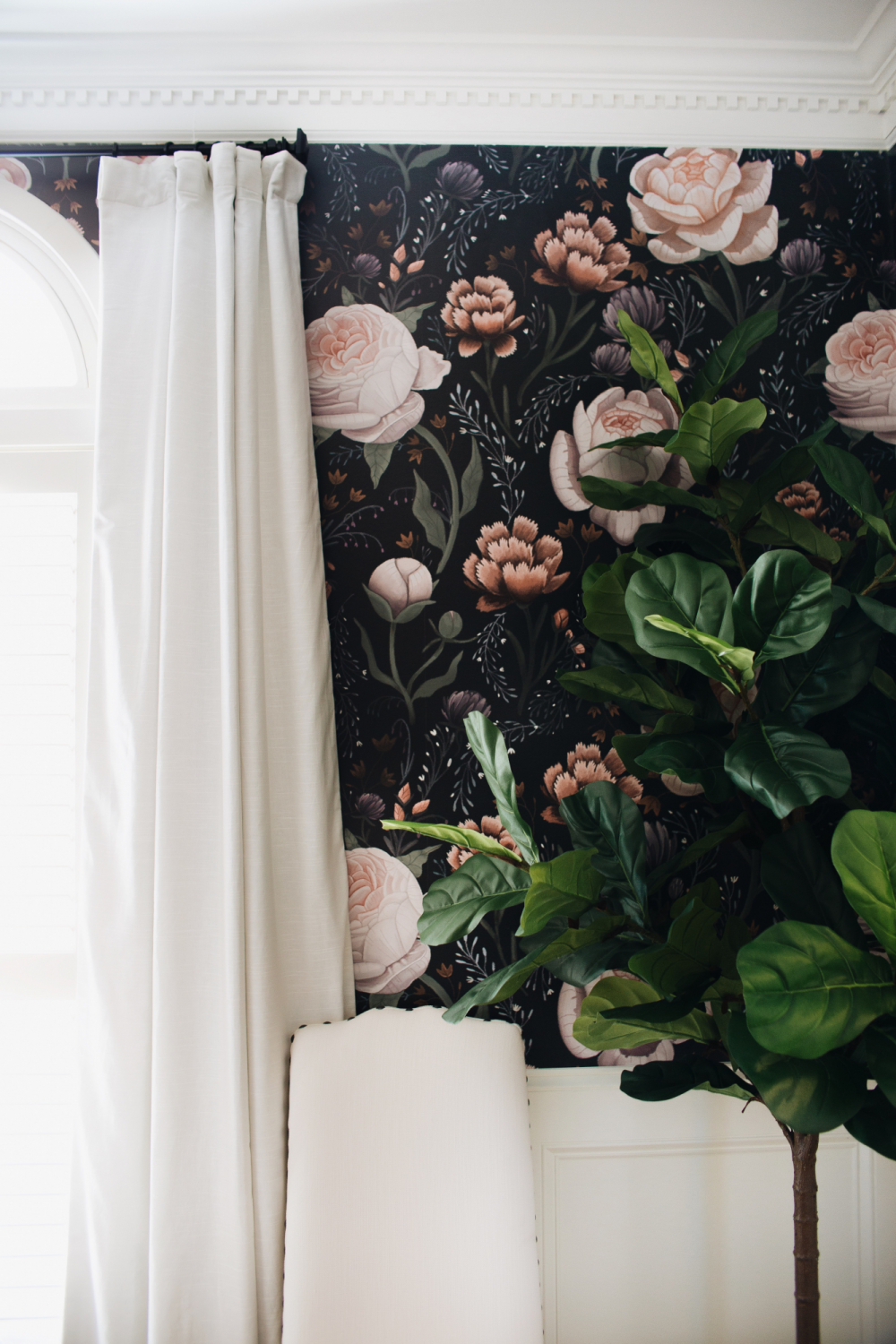 – the dining room wallpaper being finished while I was recovering in the hospital –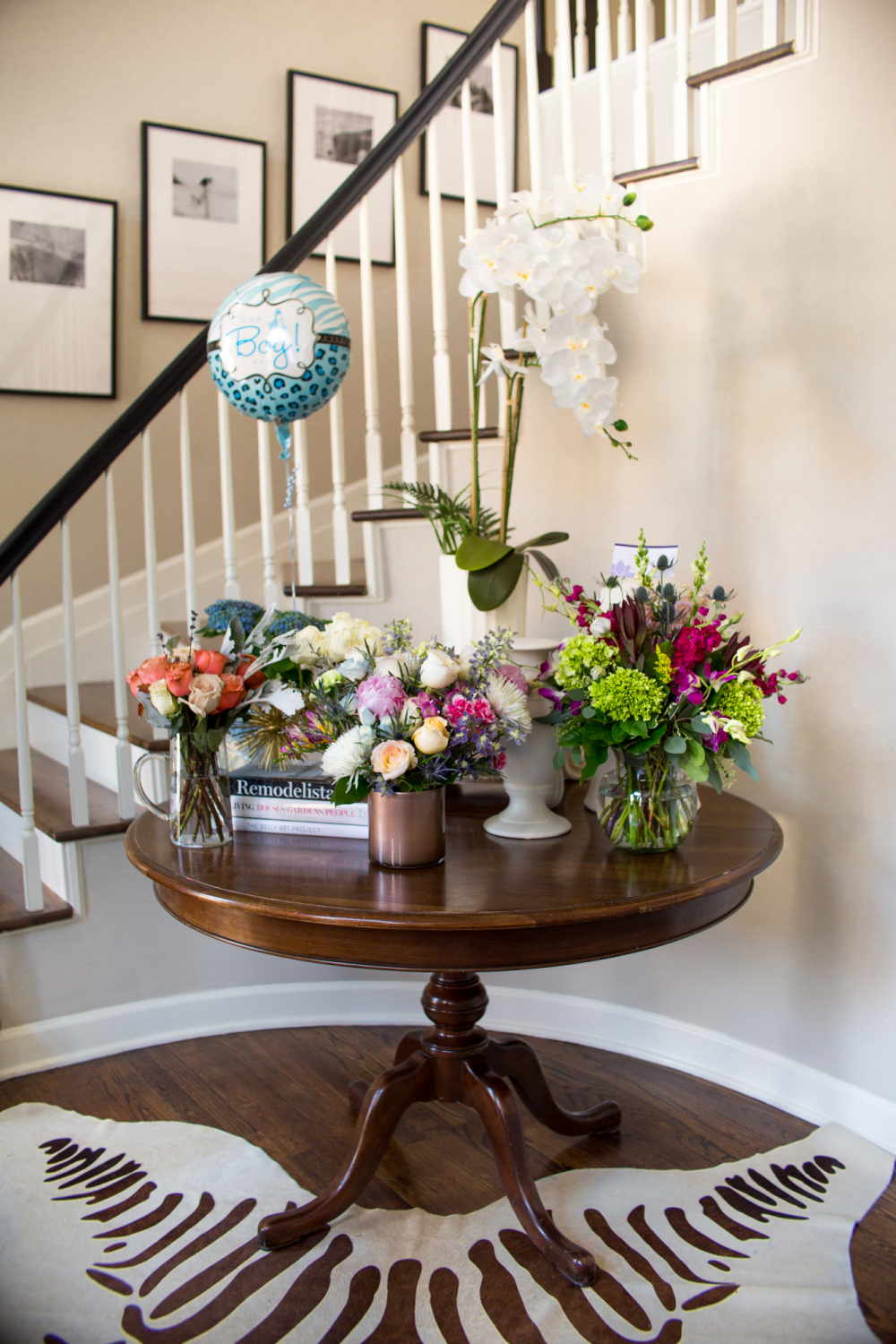 – some of the most beautiful flowers welcoming little Hudson –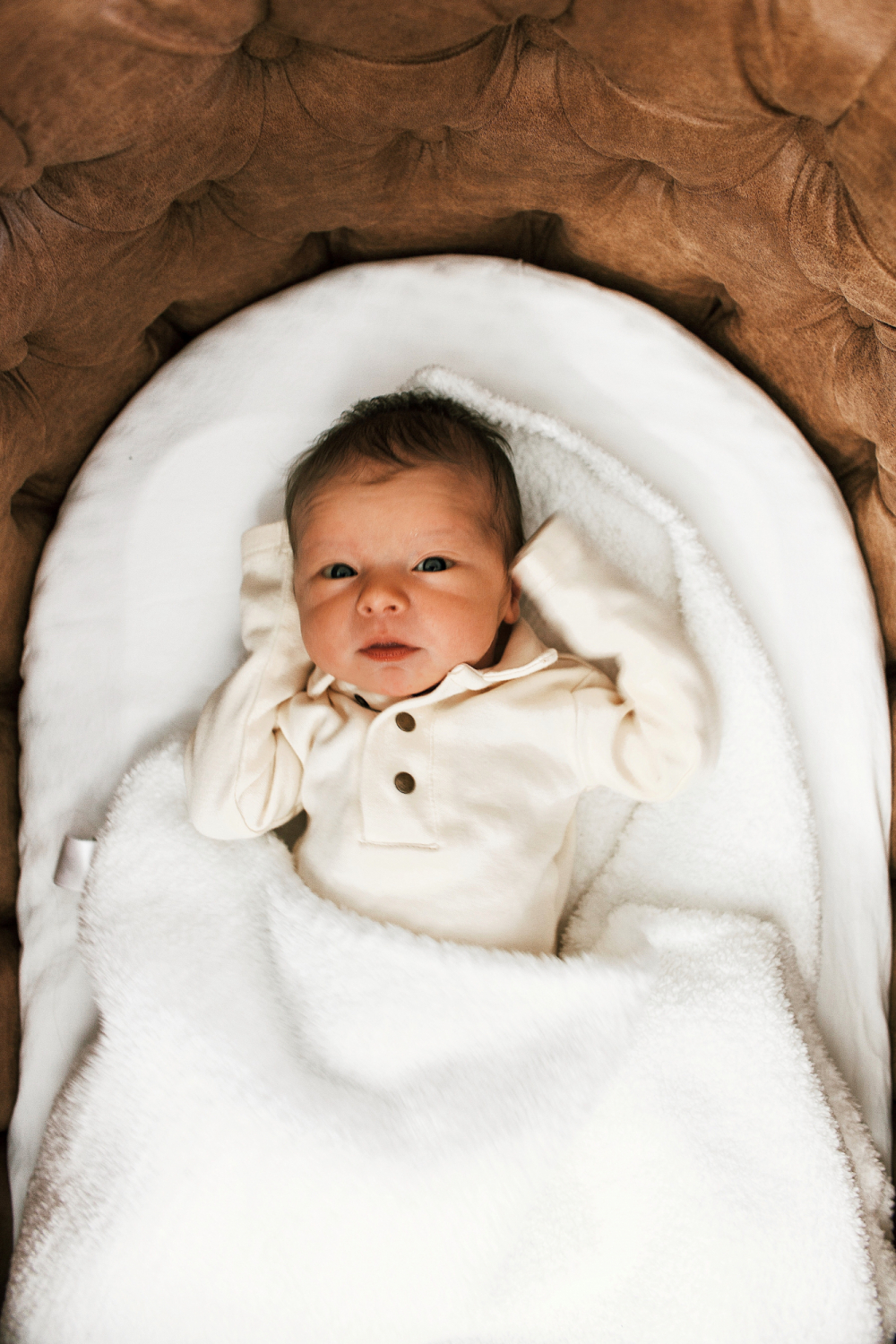 – and two weeks knowing this guy (bassinet | outfit) –
I had so much fun getting back in the swing of things this week!  I can't believe Hudson joined our crew two weeks ago.  It both feels like he's been here forever, yet also like he just got here.  Maybe it's the sleeping in 3-4 hour increments that has me feeling that way… #Godbless that newborn life.
All jokes aside, we are so thankful and overwhelmed with gratitude that this baby boy is healthy and is ours.  He is a great eater and sleeper, and I don't know how I got so lucky.  I plan on sharing his birth story next week – I'm looking forward to writing that as we really had the happiest while still super calm day.  More on that later!
Ever since Hudson was born, we have had our parents in town.  It was so incredibly wonderful to have people here going to the grocery, preparing meals for us and helping around the house while we focused on our new addition.  My mom left Thursday after my sister popped in for a short visit, and now it's just the three of us, adjusting to our new life.
That being said, we do have a wonderful nurse helping us several days a week through January so I can not only work, but also so we can both have some time to feel like ourselves and get some rest.  She just started with us this week and we absolutely adore her.
Other than that, we are just cozied up at home.  I'm making sure to allow myself some time each day to slow down and enjoy some newborn cuddles, as everyone tells me this phase goes so fast.  We snagged a fireplace screen and tools on Cyber Monday, so I'm hoping a fabulous fire is in our future.  We have never had a mantle or fireplace – so it's extra special!  I hope y'all have a great weekend and thanks so much for reading – XO –