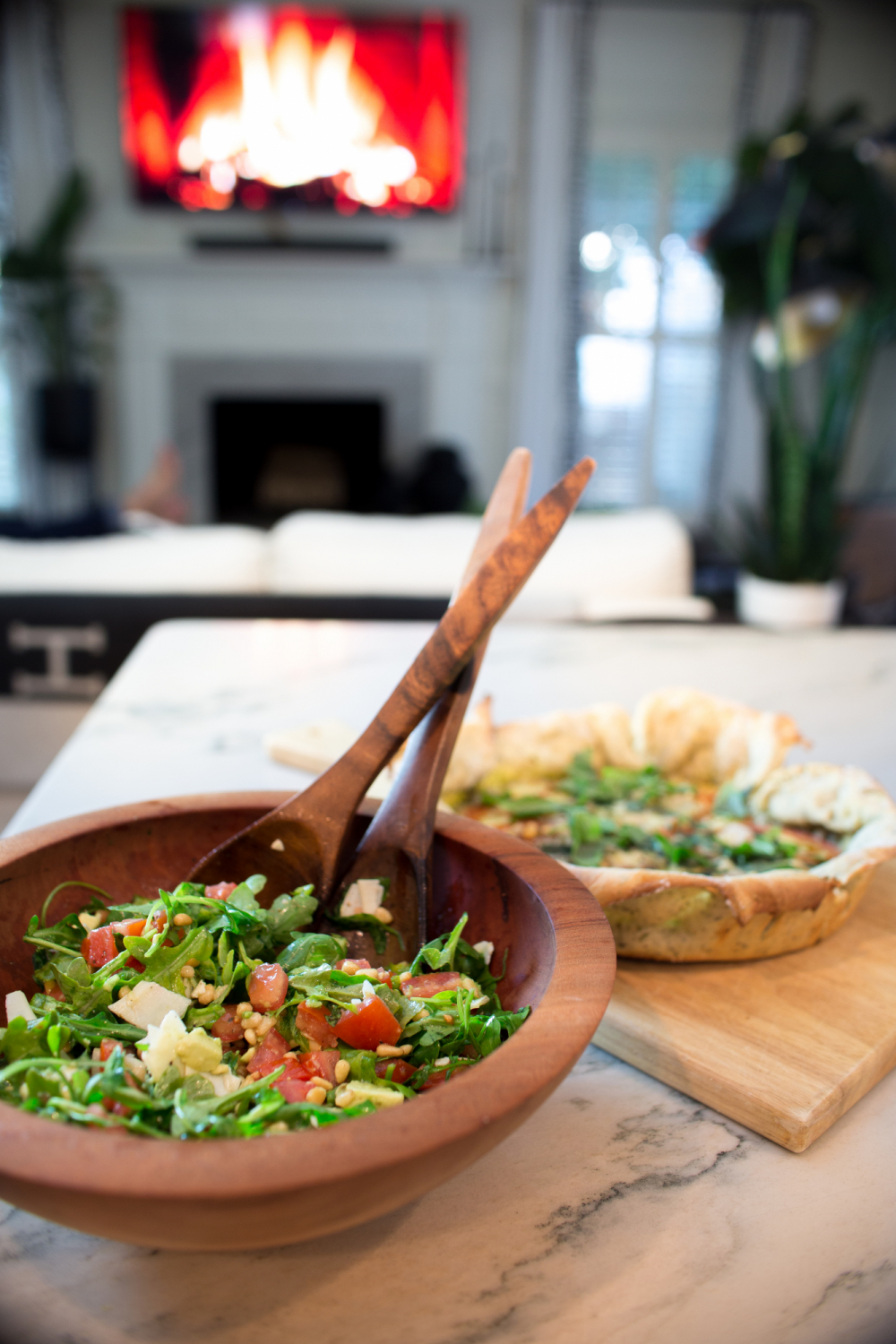 If I have the time, I like to pair a side salad with almost everything.  I love a green salad, and even more so if it's simple and straightforward.
This easy arugula salad is one I've been making quite a bit lately.  It has limited ingredients, is so flavorful and tastes great every time.
The linked recipe above measures everything out, but I usually go with:
Ingredients:
a few handfuls arugula
2 tomatoes or a handful of cherry tomatoes
1/2 an avocado
pine nuts
parmesan – I like to use flaked parmesan
salad dressing: 2 tablespoons olive oil + 1 tablespoon rice vinegar, salt & pepper
I like to use parmesan flakes and I think toasting your pine nuts ahead of time would be so delicious.  I've also added some roasted chicken and it is fabulous.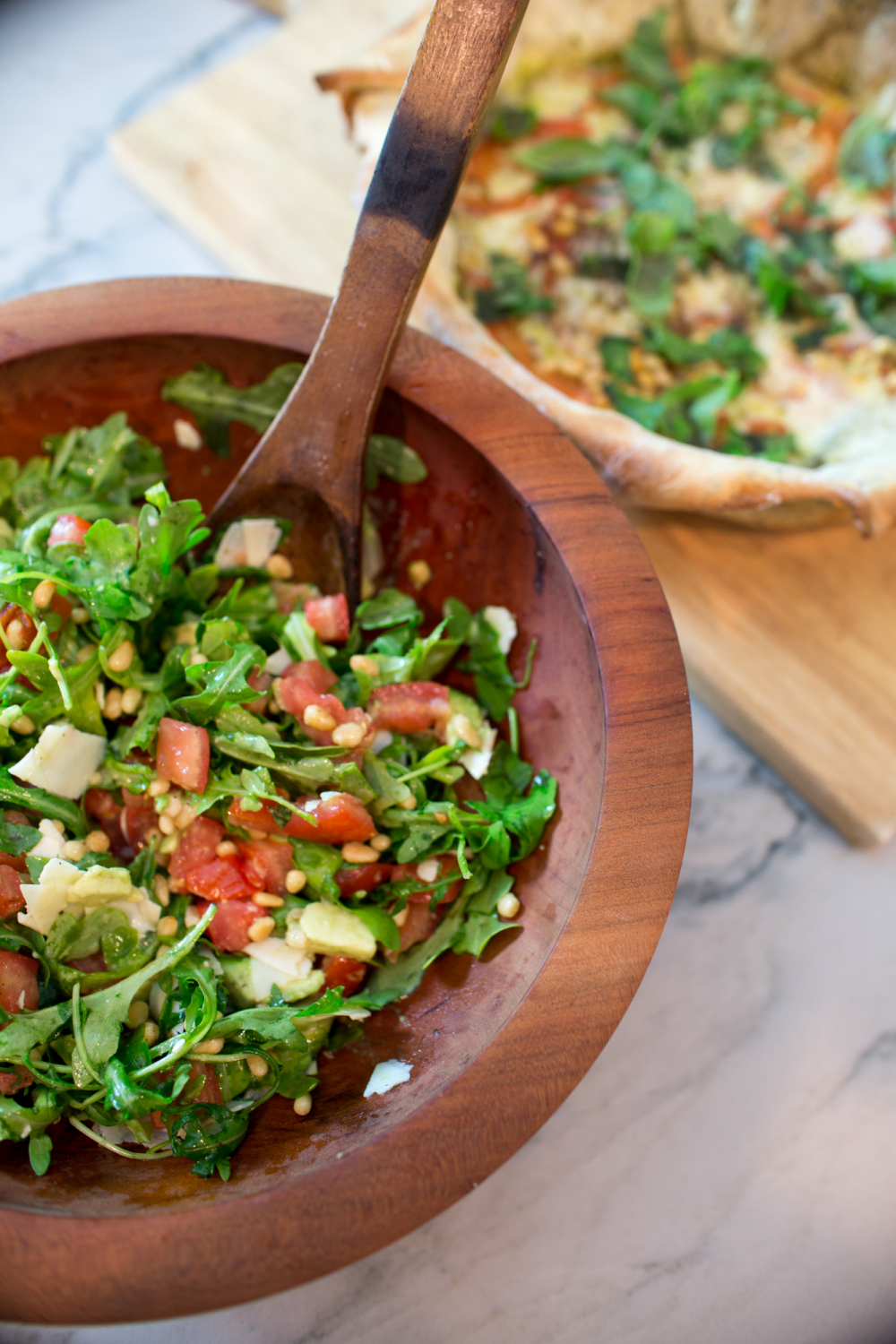 Really quick and easy, if you give it a try let me know what you think! You can find more easy recipes under the "food & drink" category of CBL.
Thanks so much for reading – XO –