– the most chic handbag that works for all seasons –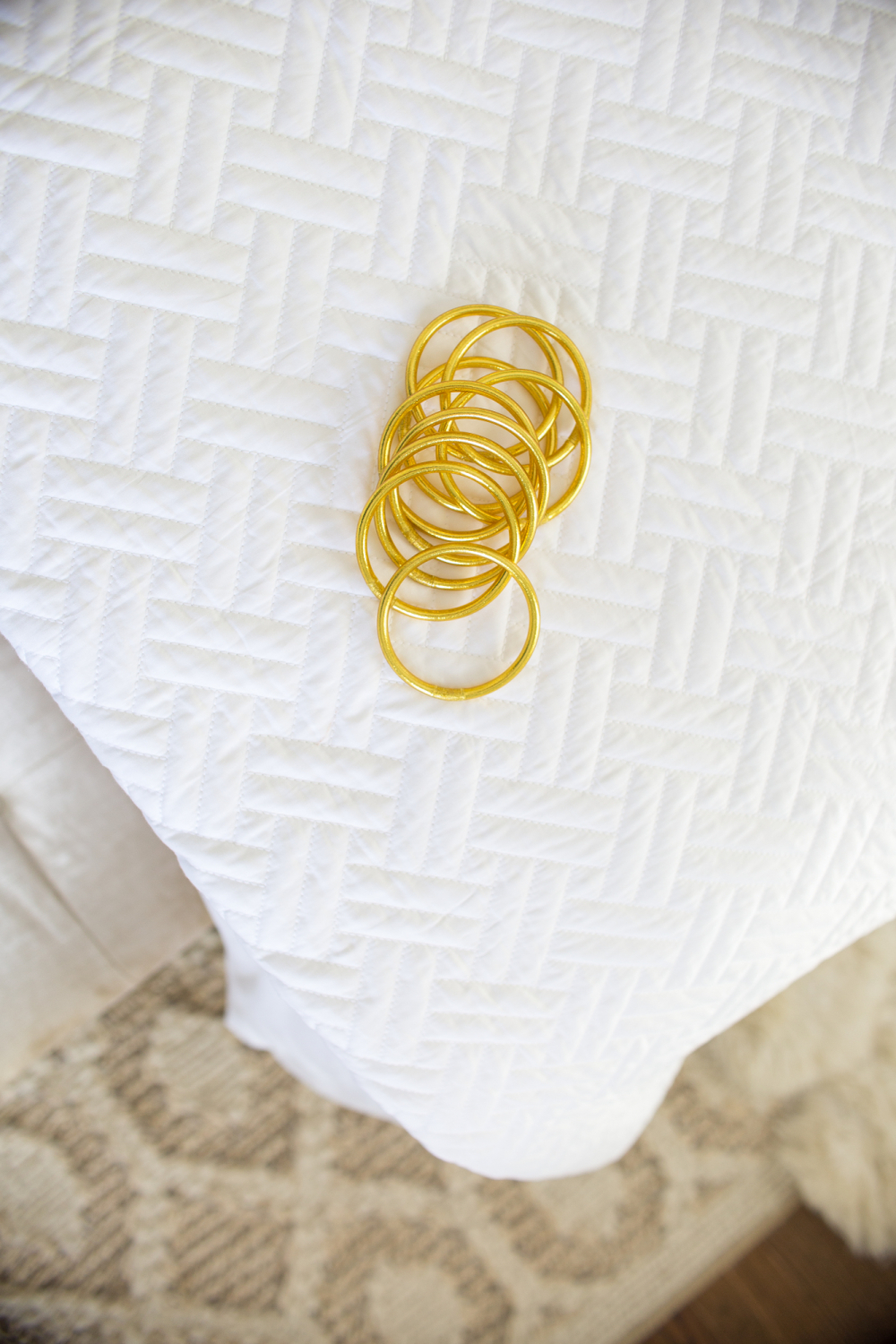 – the most lightweight gold bangles I've been wearing daily –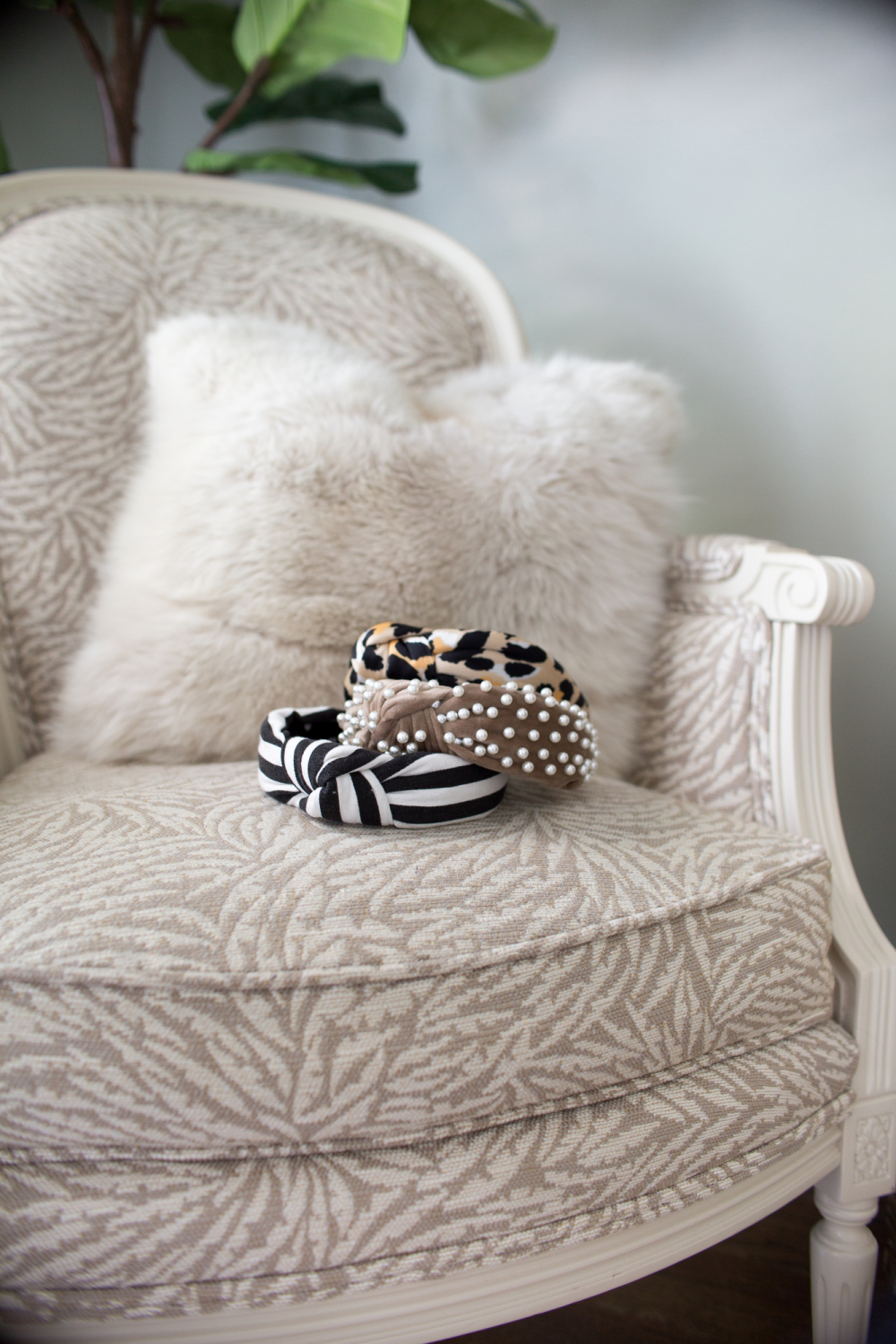 – a few new Lele Sadoughi headbands –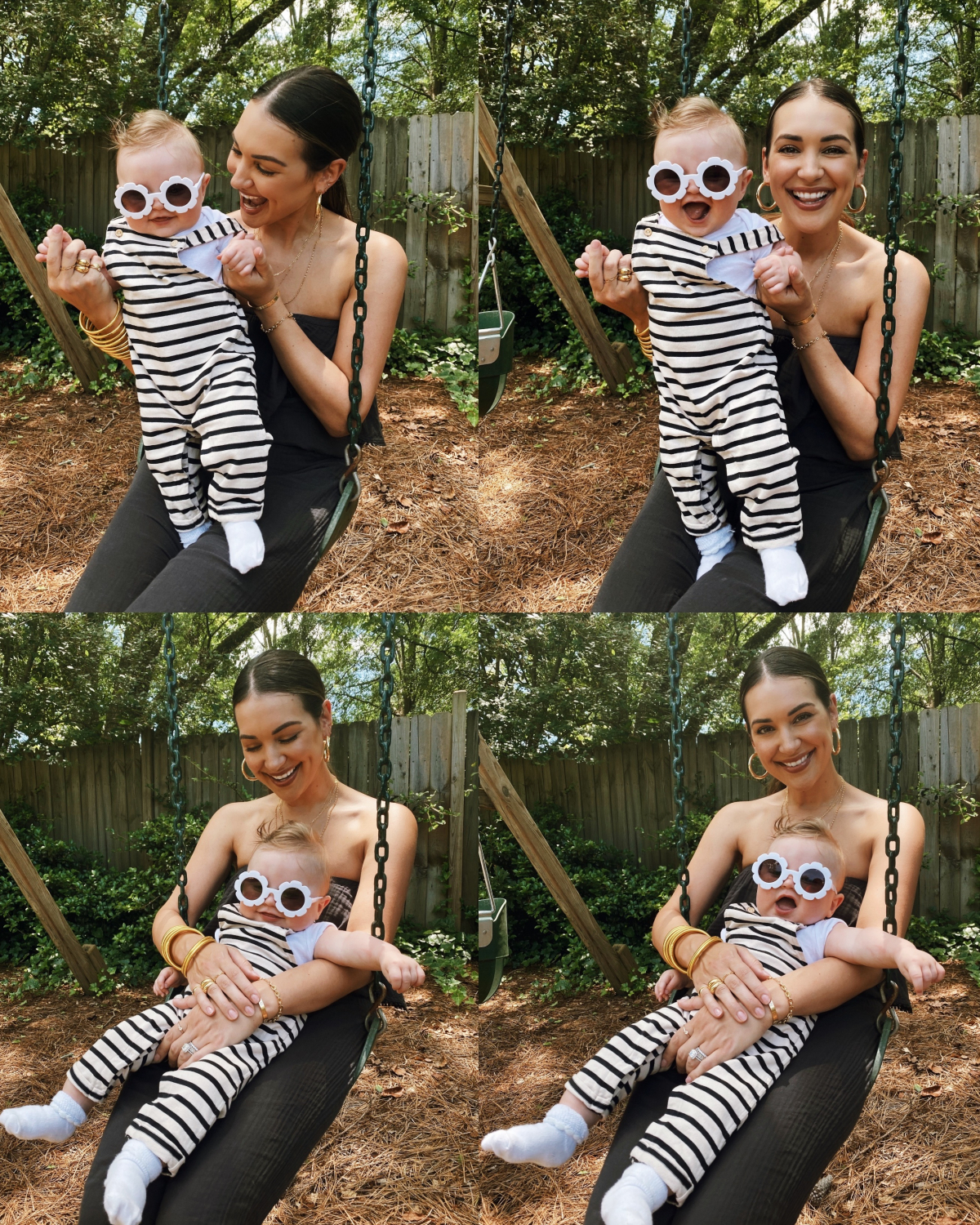 – Hudson's first experience in sunglasses and realizing they make him look like a baby Elton John –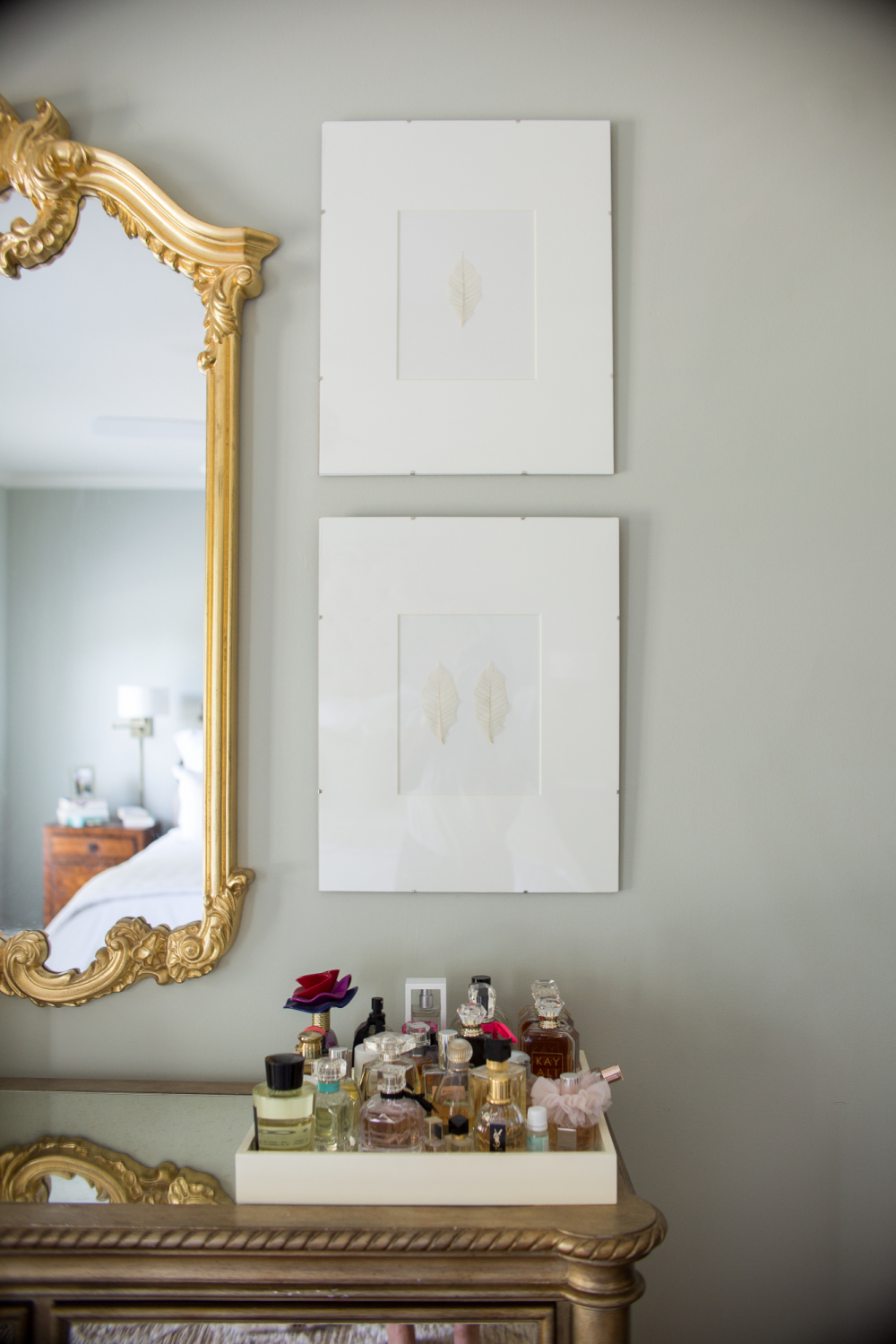 – skeleton leaf art inspired by this post that are easy and not expensive –
Happy Friday sweet friends!  I hope you have all had a beautiful week and are looking forward to some winding down this weekend.  Half of last week and weekend I was visiting family in Mississippi and Alabama, so it was nice to come back to Georgia this week and get back in the swing of things.
This week I made this simple garlic lemon pasta (yum), a big patch of my favorite pimento cheese for lunches and roast chicken with shallot fried rice.  For easy dinners I picked up some of Trader Joes tamales (the ones in the refrigerator section – they're so good!), made cast iron skillet deep dish pizza with my latest favorite arugula side salad that I'll be sharing on CBL next week!  I also let Christian cook breakfast for dinner – biscuits, cheesy fried eggs, roasted potatoes and quiche.
A few things on our watch list this weekend include Just Mercy.  Adapted from a book, Warner Brothers has made it available to watch for free from any digital platform for the month of June.  So jump on that!  For something light and fluffy, I've been secretly loving Sweet Magnolias on Netflix.  It's an easy watch that feels wholesome and mindless… which can be great too.
Would love to hear what's on your weekend's agenda!  Thanks so much for reading – XO –