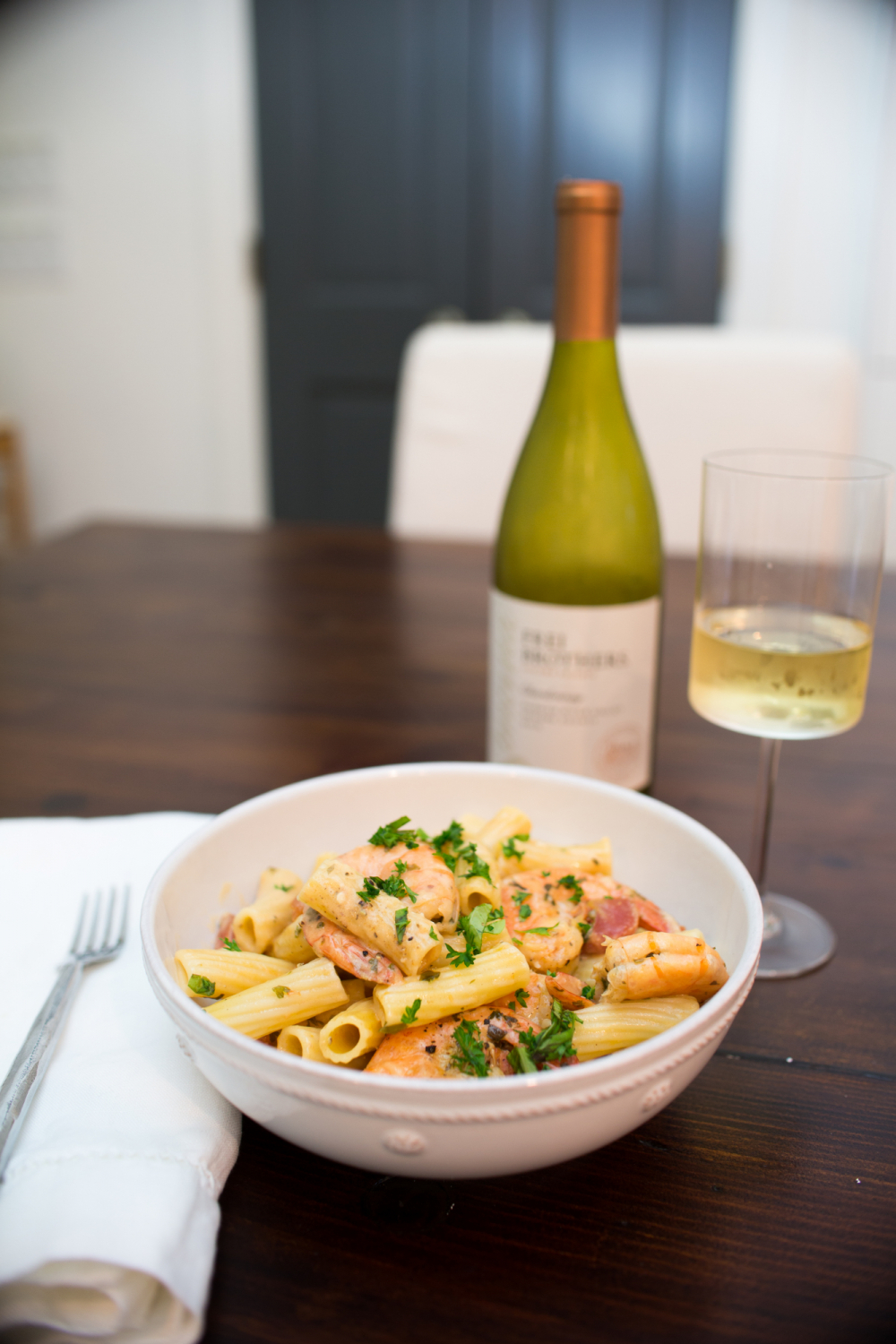 A few months ago, pre social distancing, I hosted some couples for dinner at our home.  I was looking for a one pot dish that would be easy to eat, full of flavor and have limited ingredients.
I discovered this shrimp pasta recipe and have been making it ever since!
It is so delicious and warms up even better.  So much so that almost every time I warm up leftovers the next day I say, "this tastes like it came from a restaurant."  Seriously!  I usually serve it with a baguette, green salad and white wine.
This time I was able to garnish with parsley from my own garden.  And that was a little quarantine project that has continued to serve as a small but bright spot in our evening dinners!  More on how to start your own beginner's herb garden here.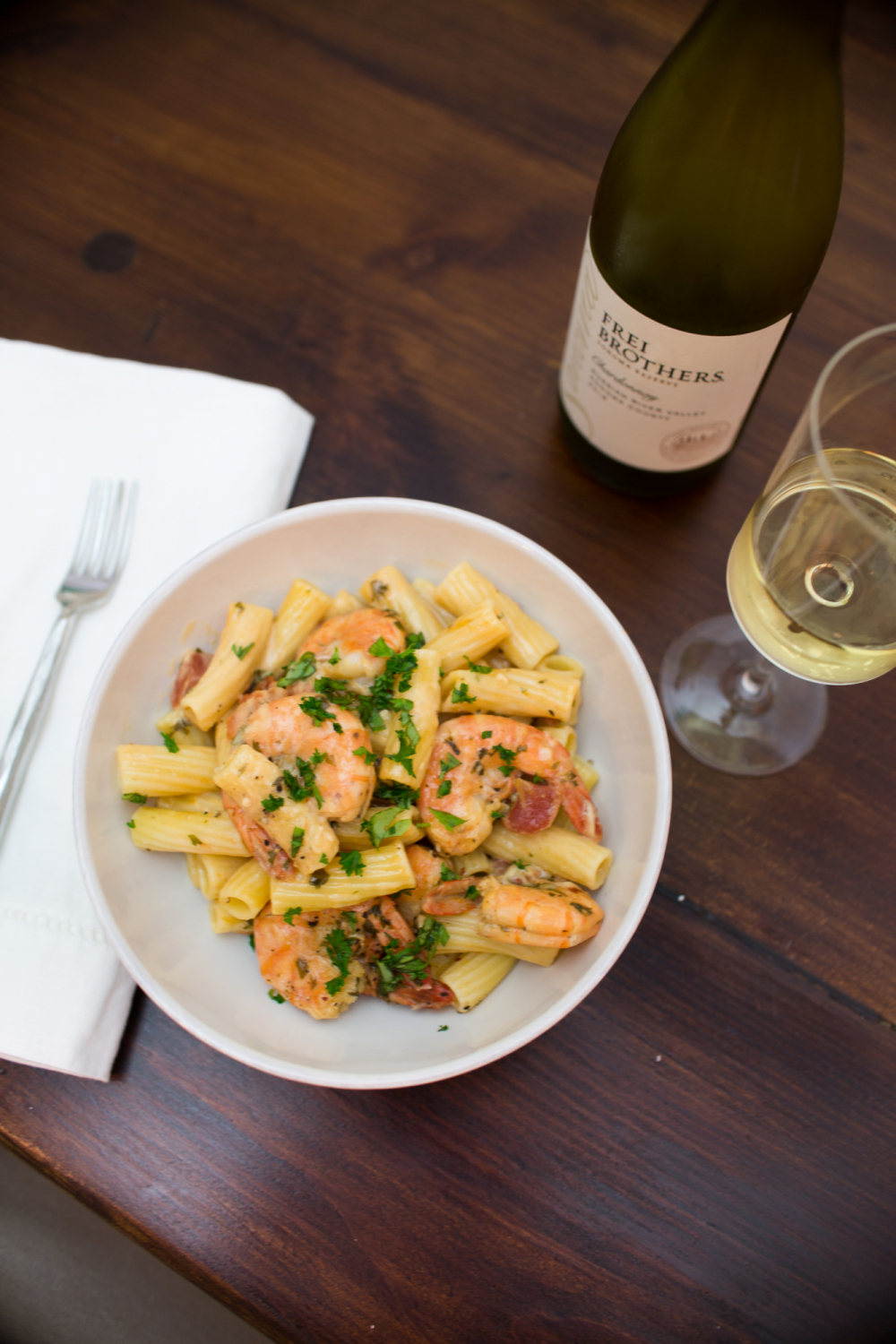 Bon appétit!  For guests I would peel all of the shrimp but as this was just for Christian and myself… I was a little lazier.  But peeling is definitely easier to eat!
Thanks so much for reading and you can find more easy recipes, like this simple pesto pasta and bell pepper nachos, in the "food + drink" category of this site.  XO –