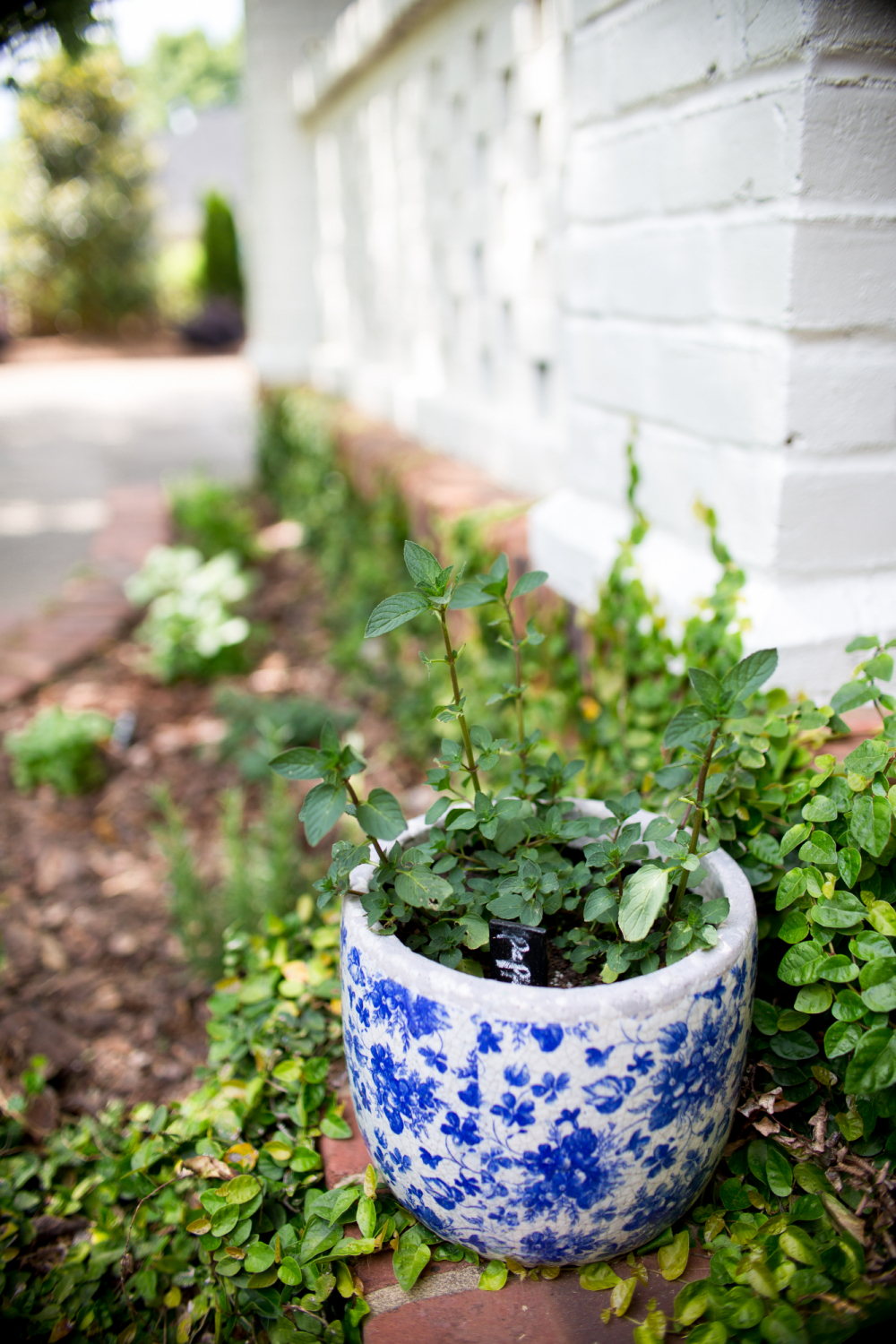 When we moved into this house I knew I wanted to plant an herb garden.  I've never owned a home, much less had an actual yard or plant bed, so I knew I wanted to do some spring planting.
Some herbs do really well in pots and others don't, but I've been so pleased at how much these have grown since I planted them about a month ago.  I actually just planted the cilantro this week and you can see how small it is next to the others.  It's wild how quickly they can go with a few tips.
So far we have planted:
Parsley
Oregano
Cilantro
Rosemary
Sweet Basil
Thai Basil
Peppermint
Lemon Balm
Thyme
Tip 1 | Don't over-water!  Most herbs prefer moist, but well-drained soil with plenty of sun. Very wet soils will not produce healthy herbs.
Tip 2 | Keep them close.  Choose a spot that is near enough that you won't forget about them.  I also think the easier in reach they are, the more likely you are to pull a sprig or leaf here and there for your tea or lemonade.  I was simply walking by the mint the other day and noticed it was wilting.  So I gave it about 6 ounces of water and within 20 minutes it was upright again.
Tip 3 | Start small.  If you're not sure if you'll be able to keep them up, try starting with three popular and easy to use herbs like rosemary, basil and mint.  See how they turn out and if after a few months they're still doing well, expand your garden.
Tip 4 | Don't over-fertilize.  When reading up about starting an herb garden I read that fertilizing herbs too much can actually affect the flavor of the herbs.
Tip 5 | I originally planted the peppermint in the flower bed with the rest of the herbs and was quickly told on social media that mint can quickly take over your garden.  I did leave the lemon balm in the bed with the rest but moved the mint to a pot to help contain it.  I plan on keeping my eye on the lemon balm, but just a note about mint!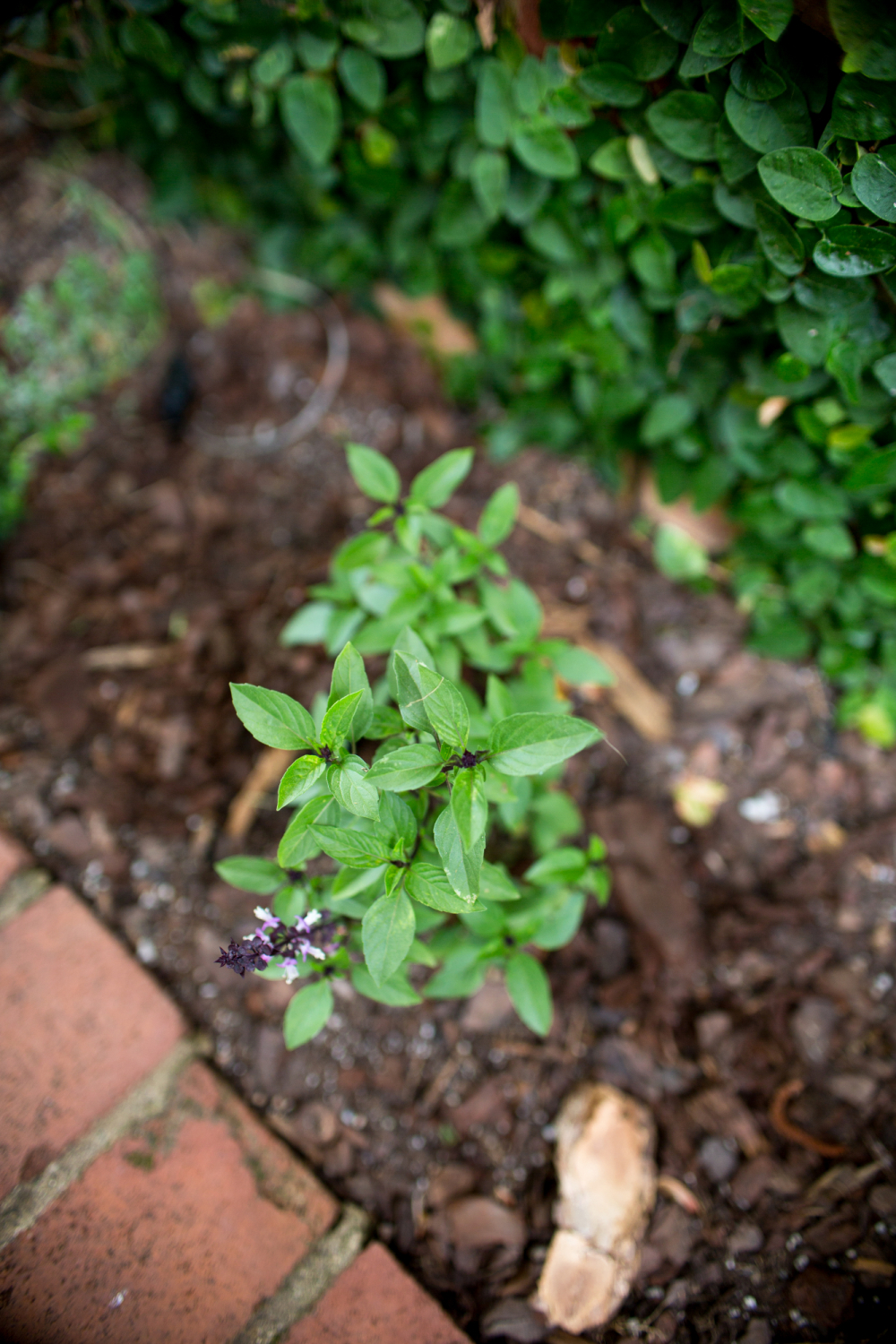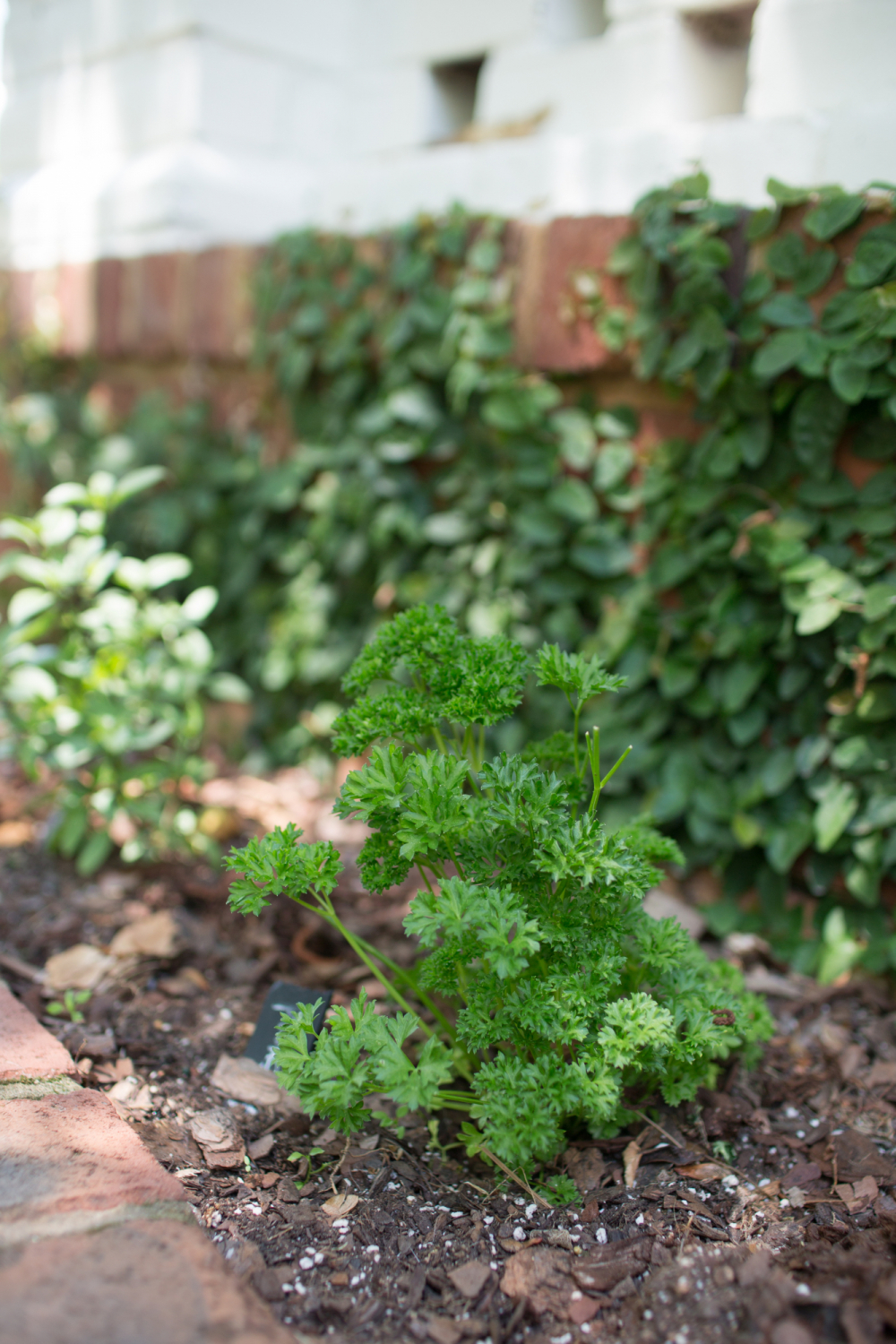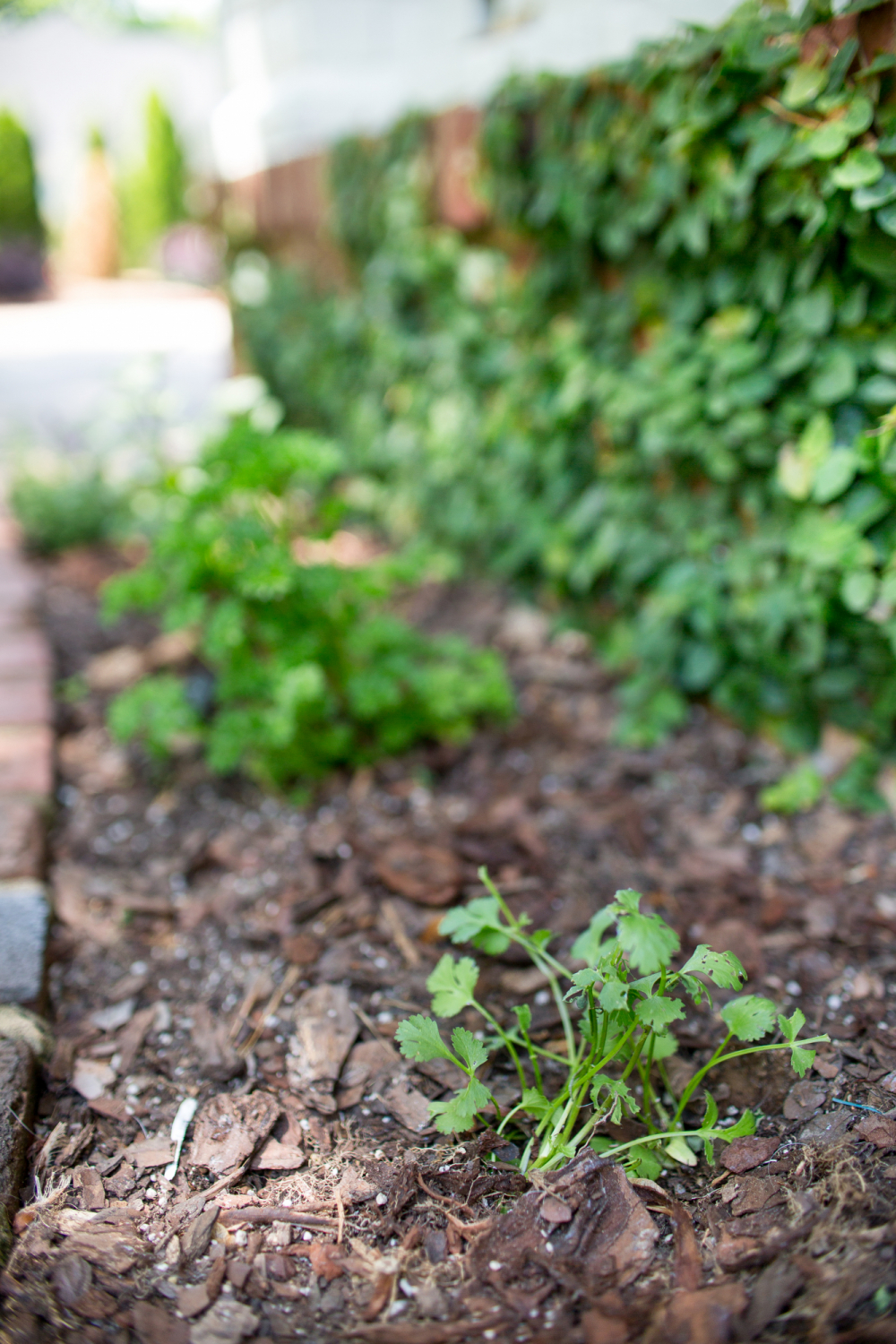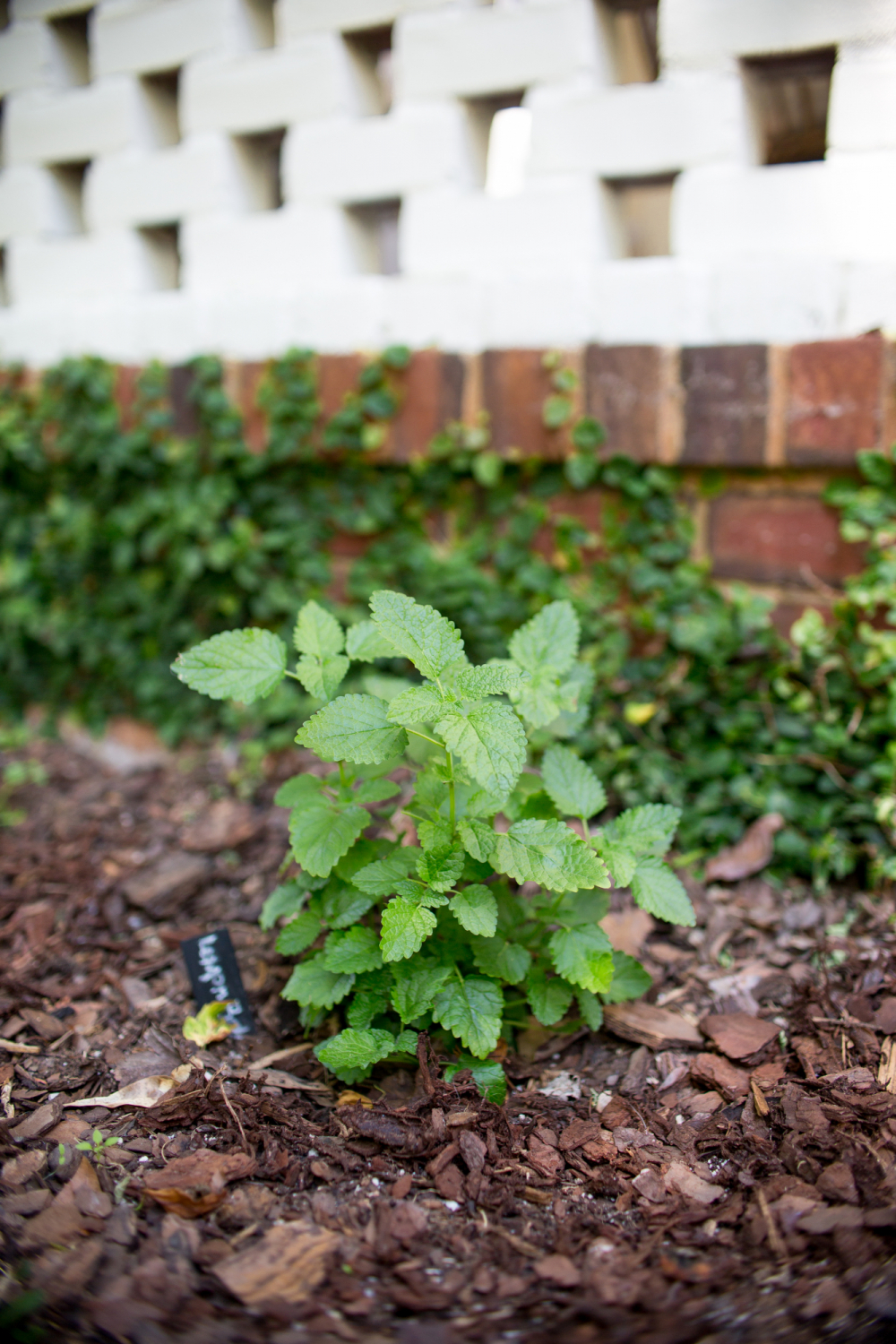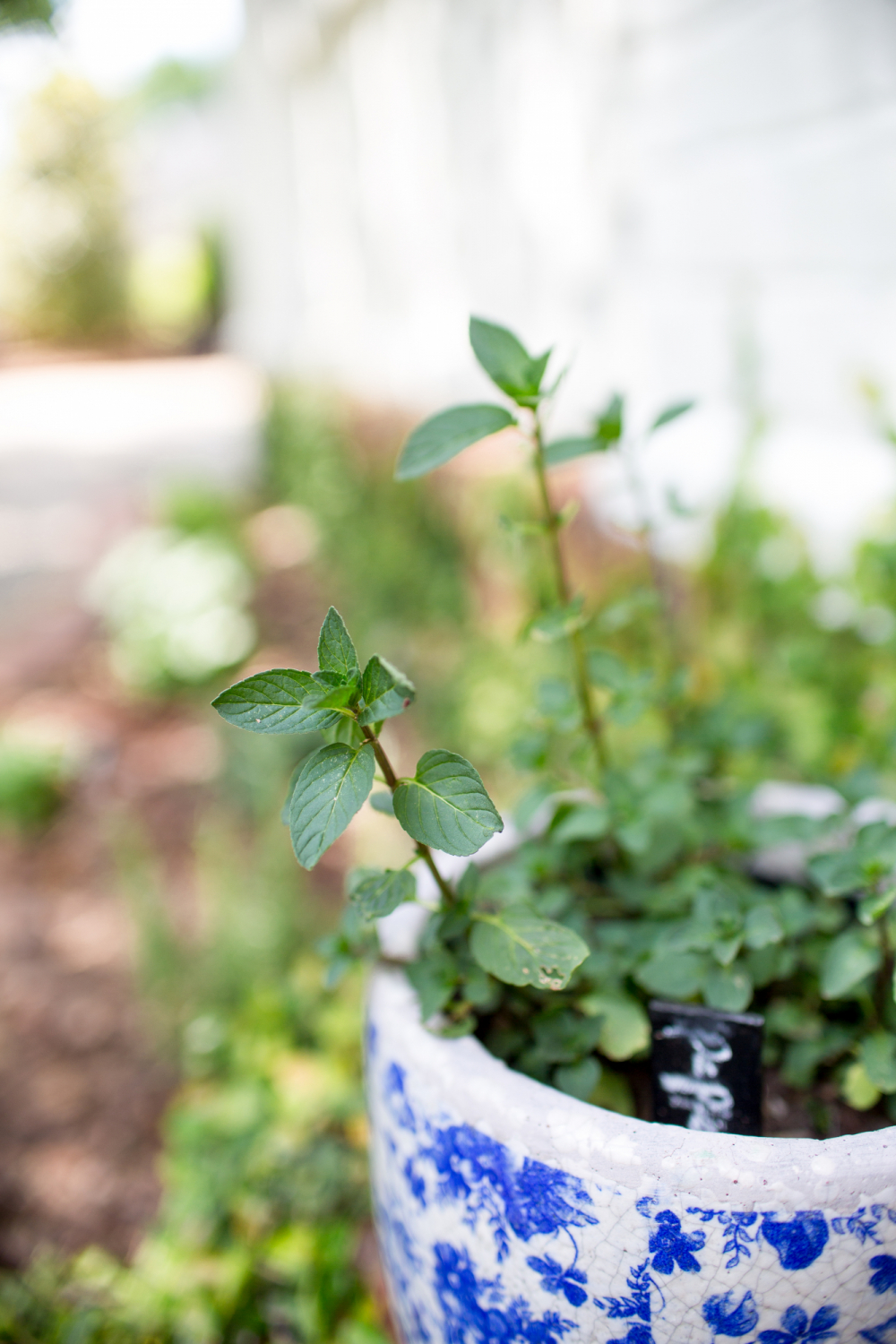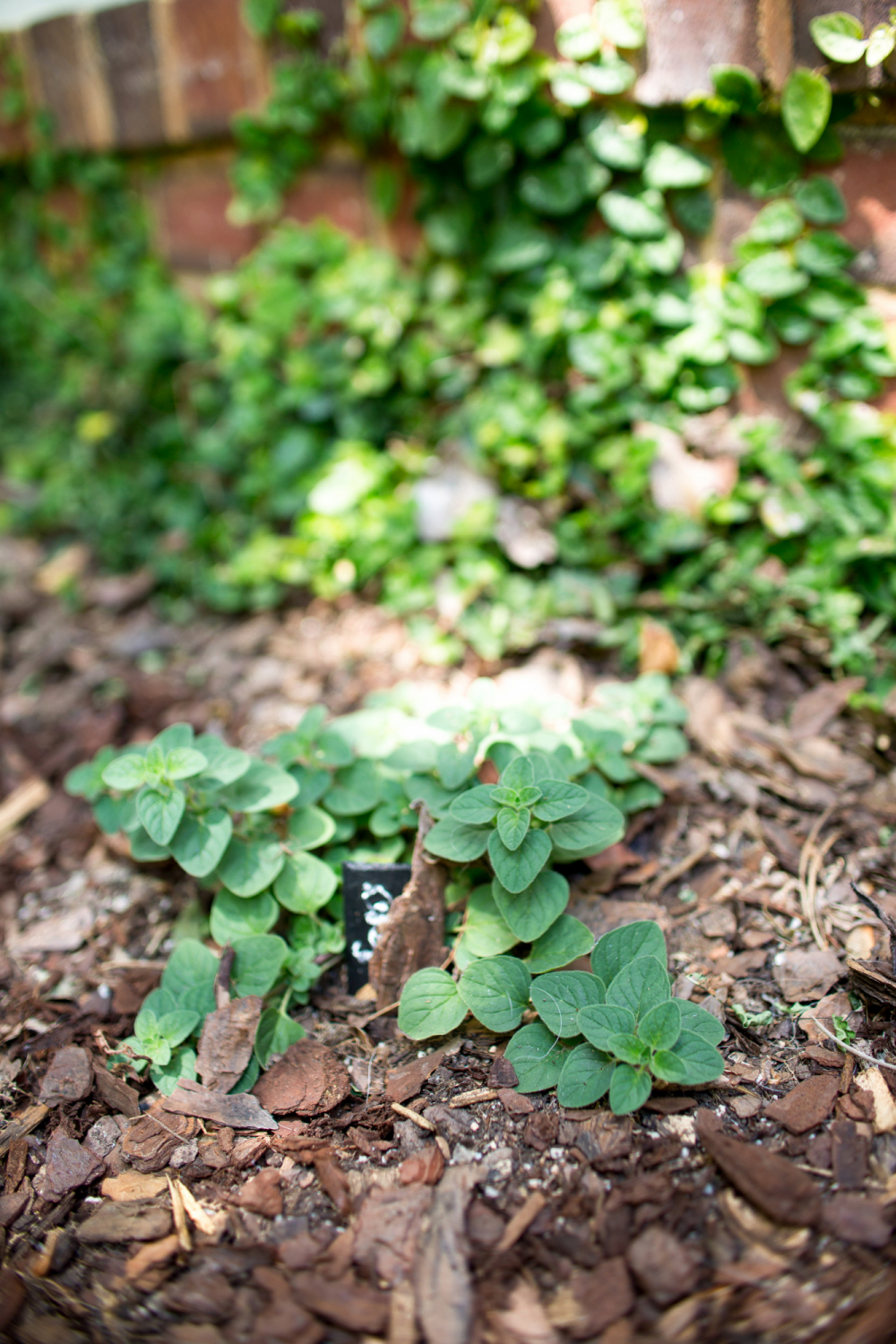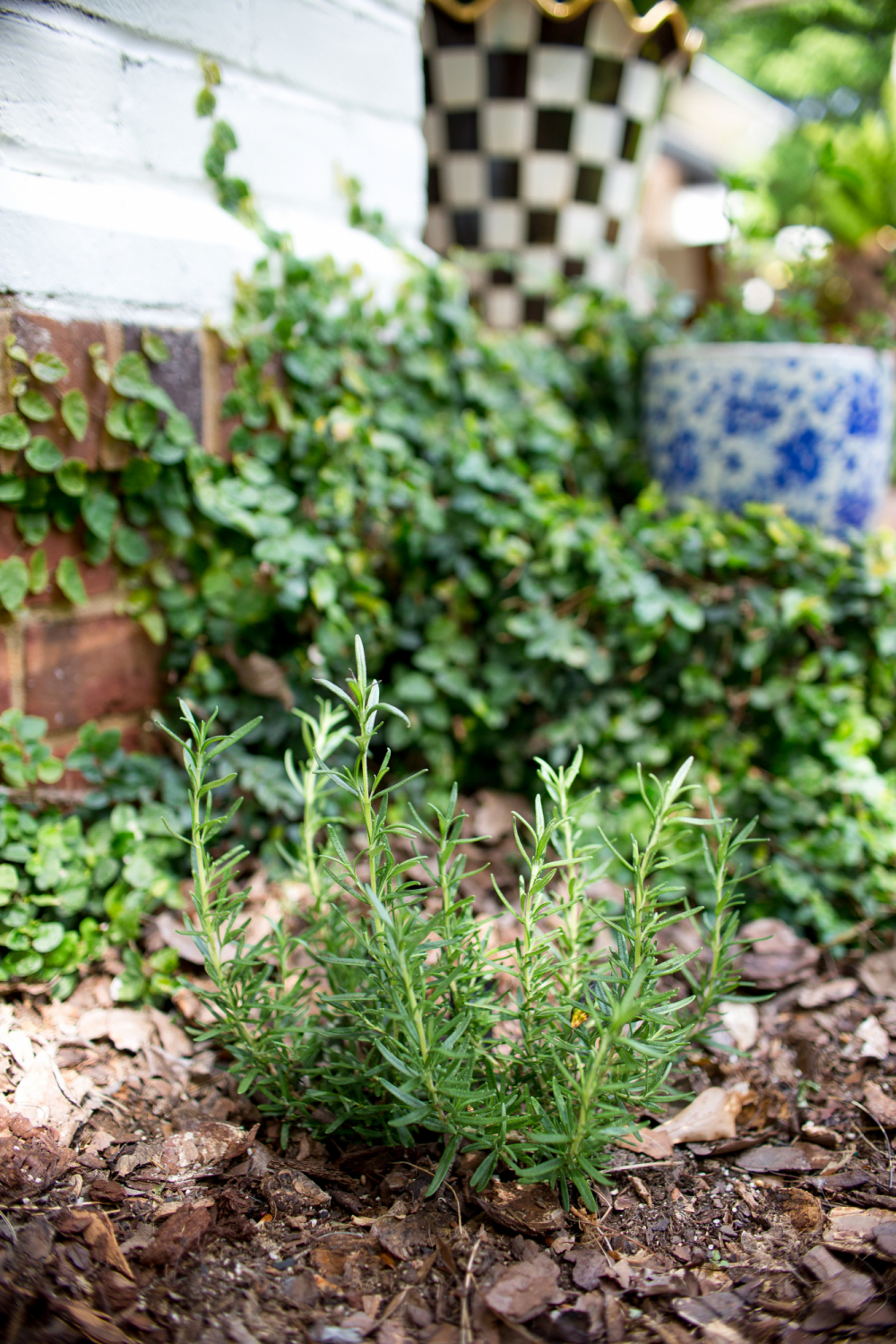 Do you have potted or planted herbs?  My mom usually pots hers and they do well, but she keeps them by the patio door so they're easy to keep an eye on.
I love to hear what people have planted or projects they've done while in quarantine.  I think it's going to be really special to one day look at a tree or plant and think, "wow, it has grown so much since that spring in 2020!"  Having a few visual projects to remind you of this unusual time is going to be really special.
Would love to hear any tips you have if I missed anything!  Bugs keep eating my sweet basil and I've tried a few home remedies but I think I'm going to have to do something more.  Any advice is welcome!
What herb do you cook with most frequently?  I'm considering add chives to the mix… thanks so much for sharing and reading! XO –