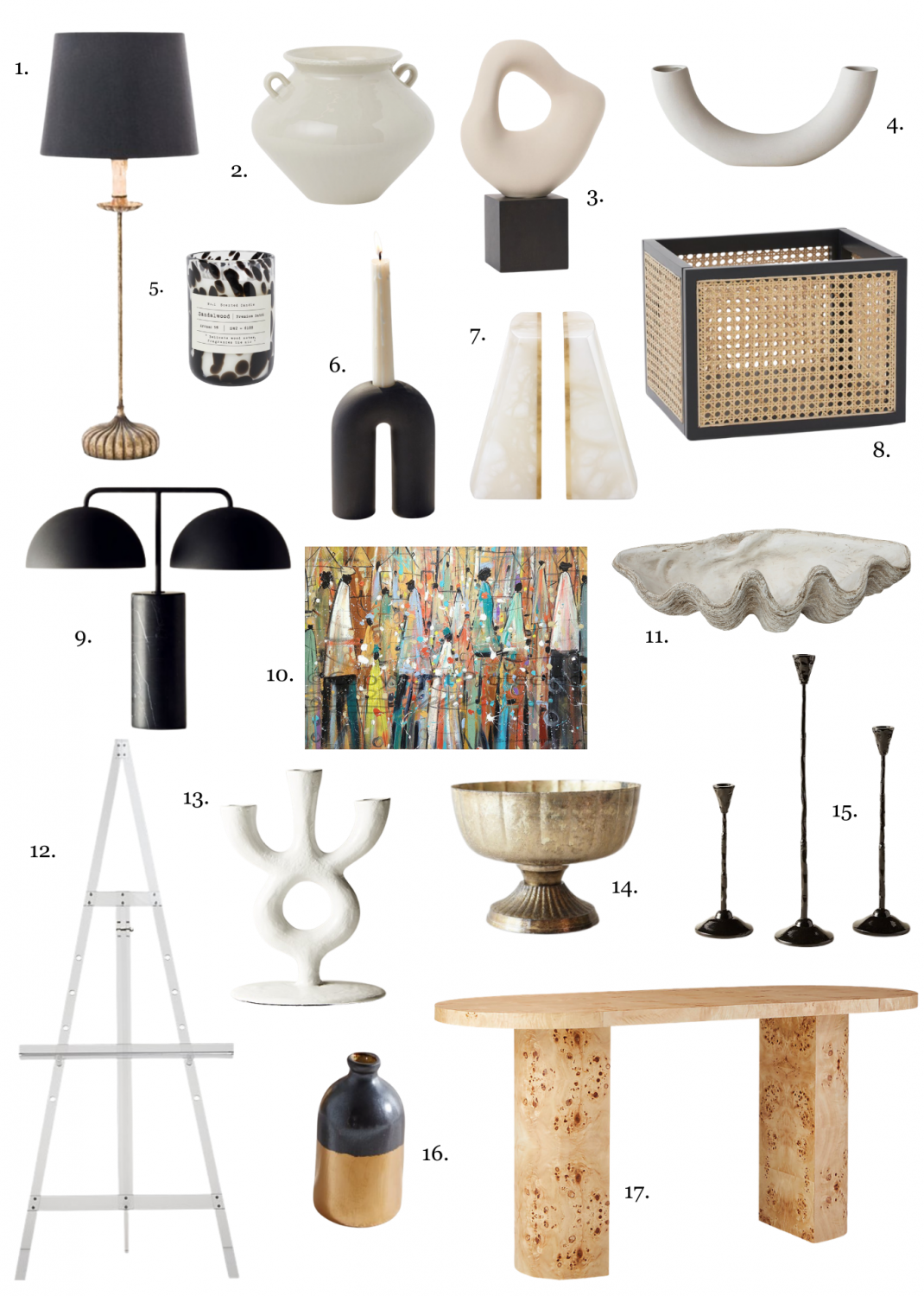 1 – 30% off | 2 | 3 | 4 | 5 | 6 | 7 | 8 | 9 | 10
11 – 20% off | 12 | 13 | 14 | 15 – 10% off | 16 | 17
I have unintentionally begun 2021 with all things furniture/accessory rearranging.  I've been spending any free time flipping through design coffee table books and getting ideas.  And I love that it doesn't have me necessarily purchasing anything new, rather just shifting things around for a fresh feel.  Sometimes it's not really about adding additional items, rather taking away for a clean, inspired look.
But I won't deny that my wandering eye has discovered a few things I'm lusting after along the way.  Like this beautiful and sleek lamp I found on sale that I think would be amazing in the foyer.  Or this burled wood desk I've almost splurged on multiple times.  And this footed bowl I bought for an orchid arrangement (my tips here).
I'm very into vase, pots and jars right now and am having to restrain myself as I really don't need any more.  But how cool are these?  I mean, I might have to get this one.  I've never seen anything like it!
I've had my eye on this sunbathers scene for so long.  I absolutely love it but have no idea where I would put it.  But I've loved it for at least a year.  I recently looked back on some photos of travels, and it really hit me that I haven't stepped foot on a plane in a year and a half, and we have only stayed in one hotel during that timeframe.  I am longing for an adventure, even if just a road trip!
Have you taken any great road trips during covid months?  I'm thinking something East Coast beachy…
Thank you so much for reading! XO –