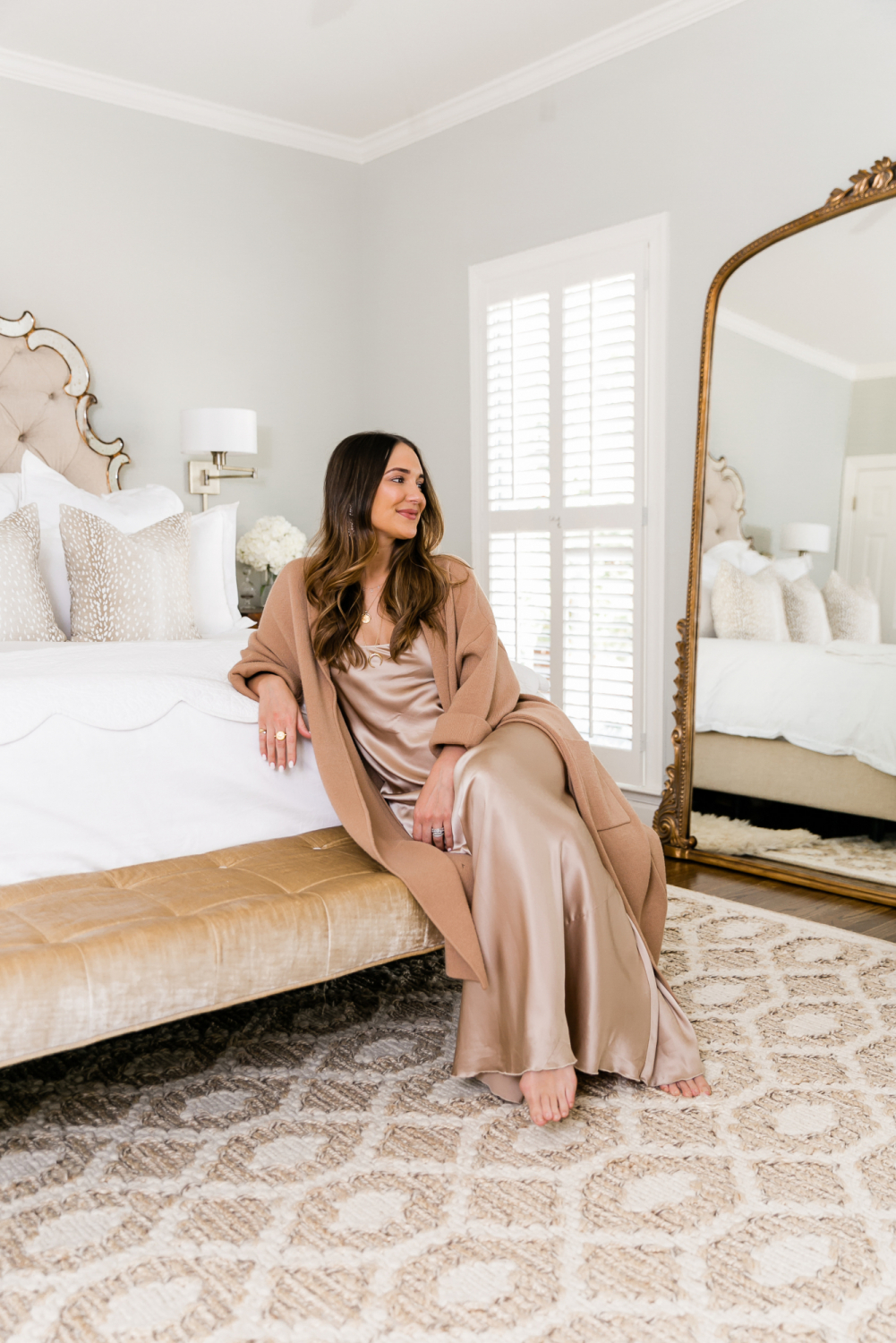 photo from this bedroom reveal 
I have fallen down a decor rabbit hole lately.  I've been rearranging some stuff in our home, which I love to do, and I will get ideas and inspiration from things I've seen in a coffee table book or a friends home.
My biggest tip would be to start in your own home with things you already have.  Often times you have great pieces, you just need to mix up how you're displaying them.  Move chairs around, move decorative accents and even better – don't be afraid to move art!  Patching up a wall and touching up the paint takes no time and is no big deal.
But if you're still trying to fill a spot, below you might get some ideas for DIY-ing something.  On my Instagram, I have an "Art | DIY" saved story that shows some of the hacks I've used in our home.  Below you'll find even more decor DIY ideas that I'm loving right now.
The $17 designer dupe lamp in the below video has me SHOOK!
And piggy-backing off of that lamp I love so much, here is the same strategy applied to thrifted vases.  Apparently, I need to buy some oven bake clay, like asap.
The below aren't as much of DIY's and more-so just major inspiration.
You can find a few DIY blog posts of mine by searching "DIY" on this site.  Like DIY dry shampoo, patches on a handbag, a DIY polaroid photo frame, DIY magnolia garland for the holidays and DIY Christmas tree ornaments.  And then as said earlier in this post, you can find more art-inspired ideas on Instagram under the "Art | DIY" saved stories.
Thank you so much for reading!  If you are interested in more decor-inspired posts, be sure to visit the "home" category of this site.  XO –