I recently heard someone reference using tapioca starch for dry shampoo – enter the rabbit hole of DIY dry shampoo that then occurred.
I wash my hair about twice a week, so my relationship with dry shampoo is deep.  For the past week I've been using my own mix of three ingredients for dry shampoo as a little test to see if it works.
I have to say, for brunettes, this formula is kind of amazing.  Most dry shampoos are aerosol cans (this is usually my go to… although I probably should have been using this) leave a white residue in your hair that you can then brush out or blend in to absorb natural oils.
The cacao in this combo makes it brown and so much easier to blend in!  NO worries if you're not a brunette – you can skip the cacao part.
Ingredients:
1/4 cup tapioca starch
2 tablespoons cacao powder
5 drops essential oil (I used peppermint)
I combined these ingredients in a small plastic container, simply shook it up, and then use a clean makeup brush to apply the product to my roots.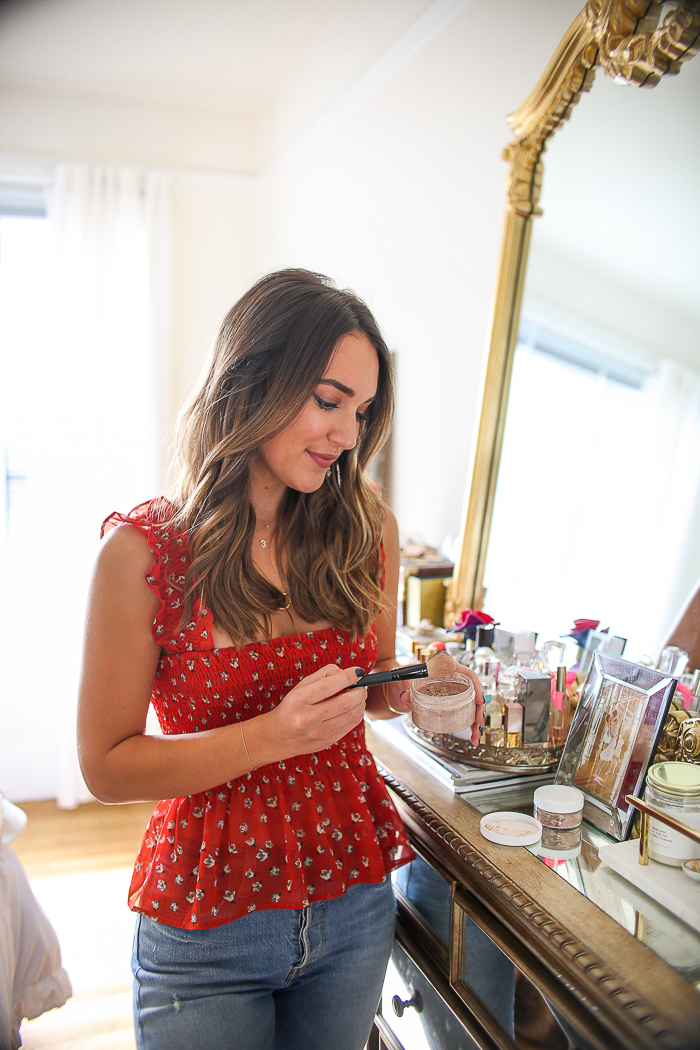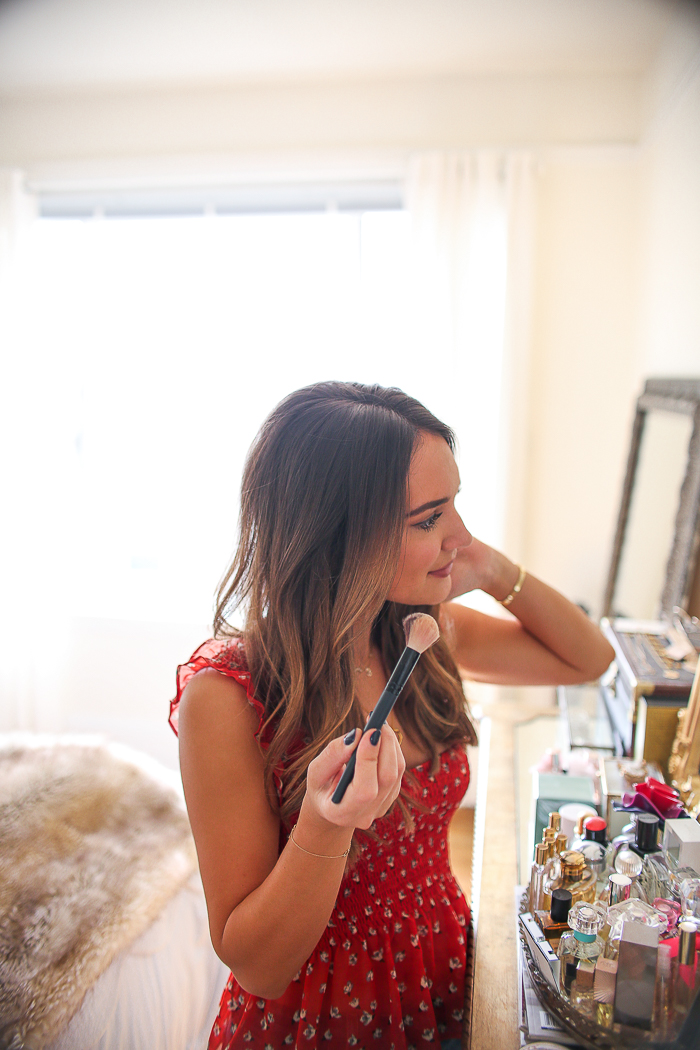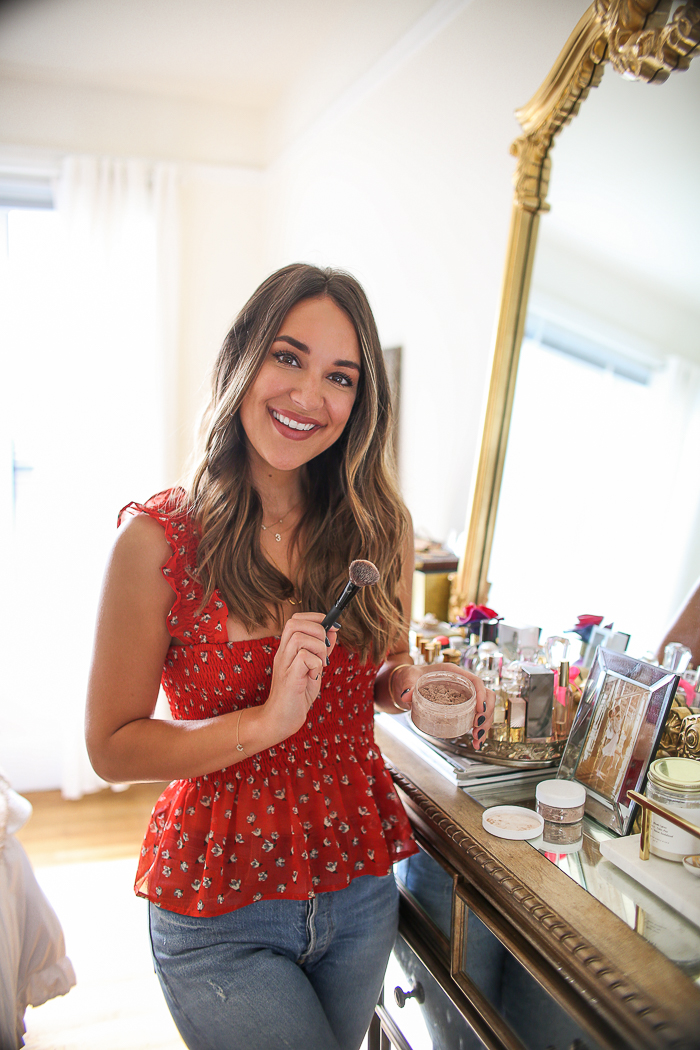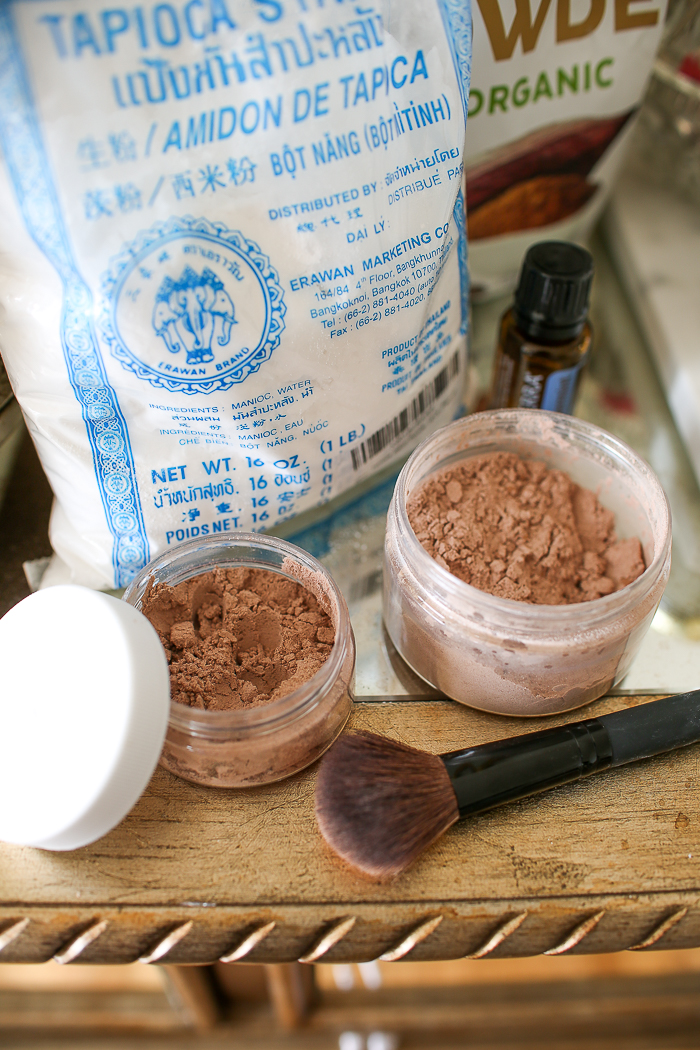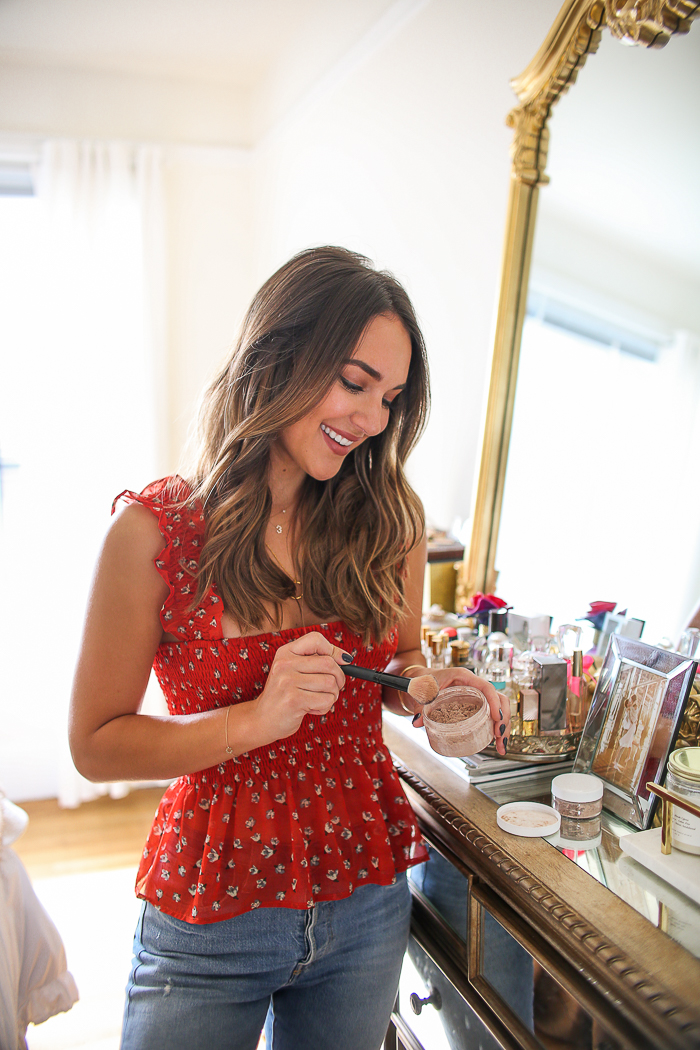 top via Vici, also love this one (40% off) and this one | denim (on sale) | necklace 1, 2, 3
One of the best parts of this DIY combination (other than the amazingly low cost), is that is TSA-approved!! I always struggle to carry-on travel-sized dry shampoos. I buy the travel-sized can but it's empty after just a few trips, and then I end up using last minute baby powder – it's a whole thing.
I put some of this mixture in a small container and I've already traveled with it easily. Now I just leave it in my toiletries bag, and I'm set. Love it.
Have you ever made your own dry shampoo? I'd love to hear! Some people use arrowroot powder instead of tapioca… I think it's just whatever you choose to use. Thanks so much for reading! XO –