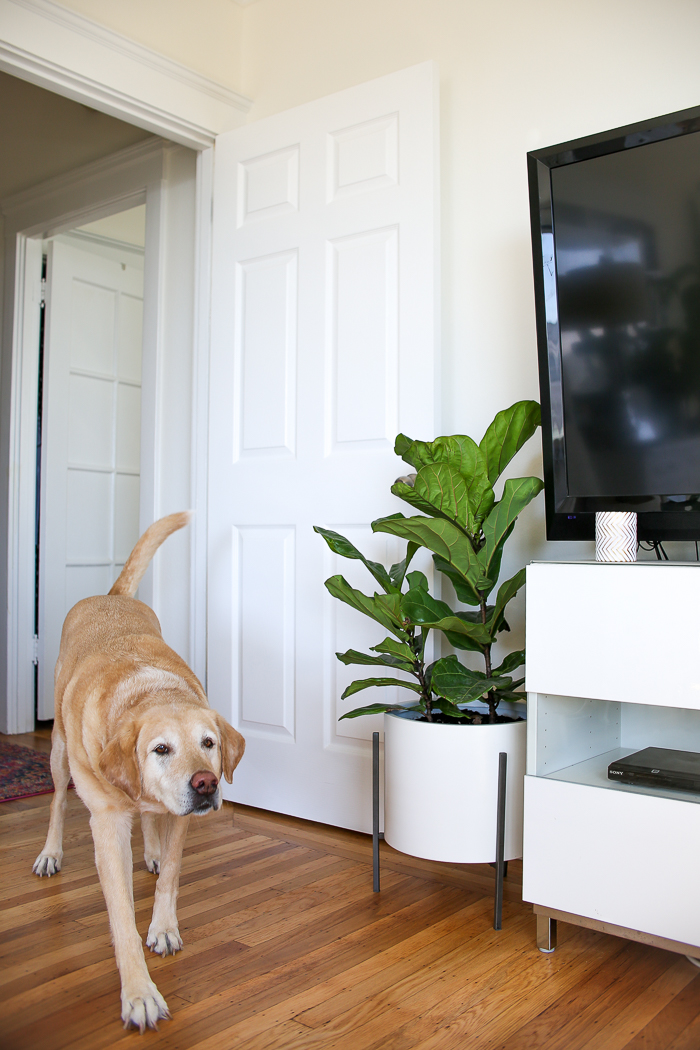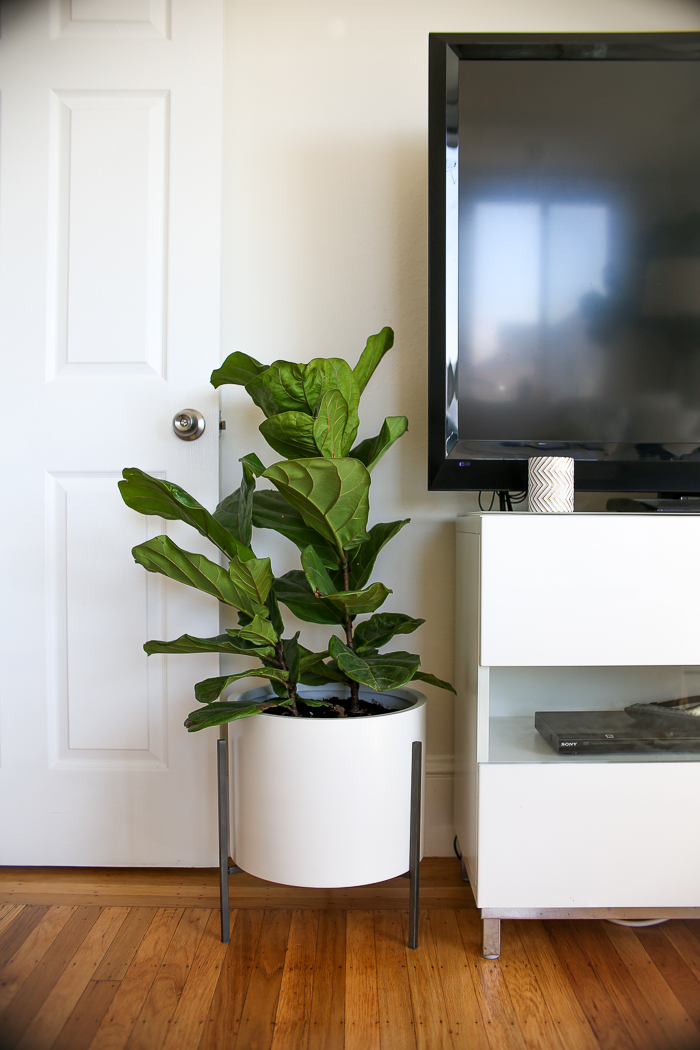 – after waiting for two months, the planter I ordered finally arrived! –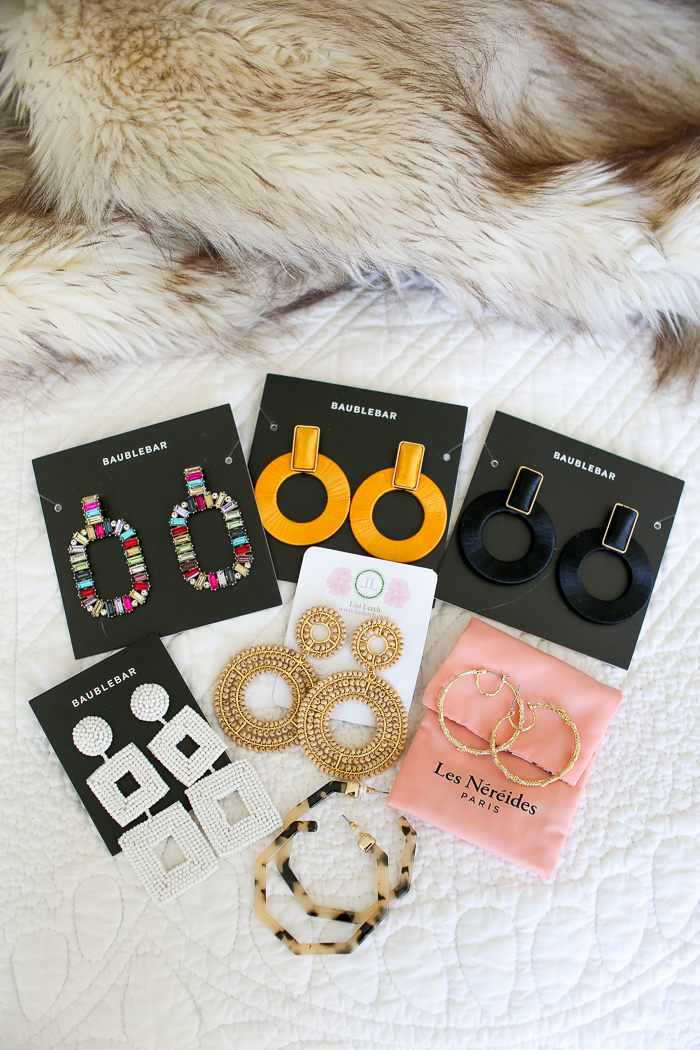 – some seriously fun new earrings –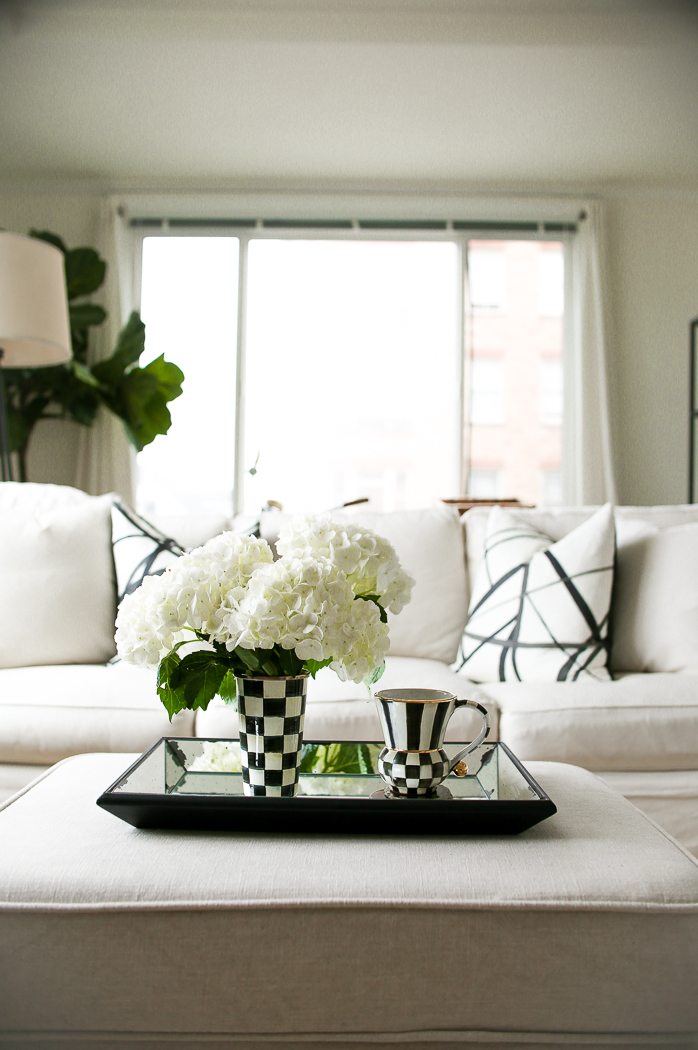 – the prettiest coffee mug –
– some gorgeous scents from Viktor & Rolf (when I worked at Urban Decay, the girls in the office were in love with this fragrance!) –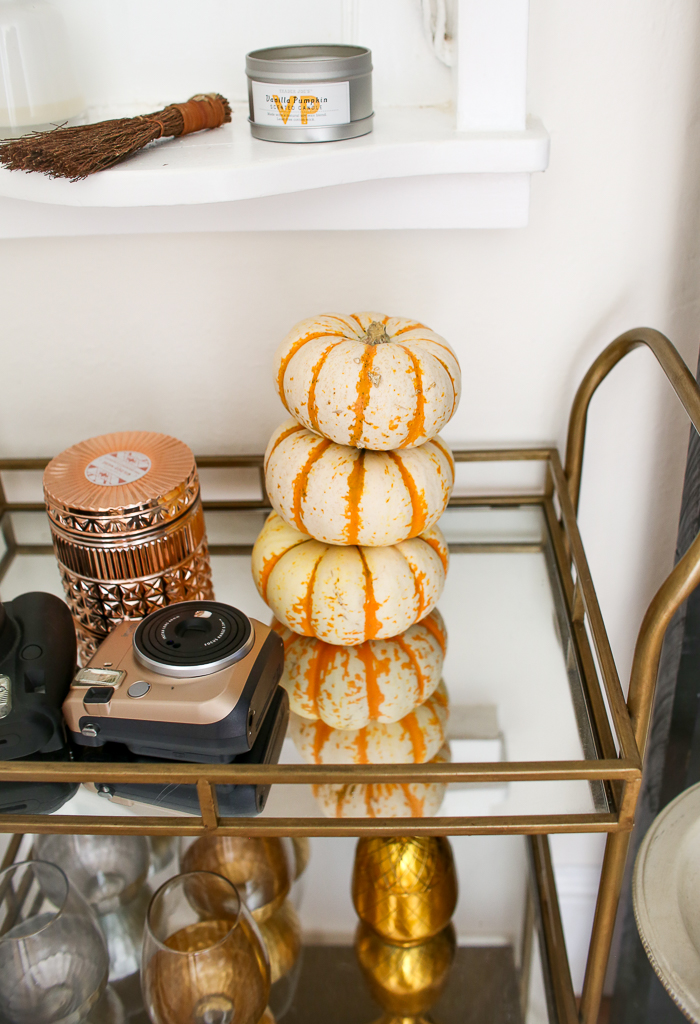 – pumpkin time for those of us in closet apartments –
This planter has a little bit of a funny story. I ordered it in July when Christian bought this beautiful mini fiddle leaf fig for me.  It was backordered for several weeks, and then got backordered again.
It finally arrived over a month after I ordered it, and when I was opening the box right before I left for Dallas I got a cardboard papercut within an already existing papercut (ouch!), so I said I would finish opening it when I got back in town. Cut to getting back in town and asking C, "where did that planter go?"
He said, "that box? I threw it away. I thought it was garbage." So then he, somehow by the grace of God, found it in one of the trashcans in the basement of our building. Yowza! After all of that… I gotta say, I still love the way it looks. So at least the journey was worth it!
This weekend is exciting for us because I've been traveling for most of September and Christian has been studying for his big board exam. All of that is now behind us (hallelujah!), so we can actually go out and about this weekend and explore without anything hanging over our heads. Cheers to mental freedom!
A fun note I wanted to be sure to mention – Tuckernuck is offering 20% off sitewide with code FRIENDS20 through 10/1.  They have so many beautiful classic closet pieces as well as some of the most fun accessories, so be sure to take advantage of that.
What do you have going on this weekend? Any fun fall activities now that it's "offically" the season? I've only had one pumpkin spiced latte so far (unacceptable), so I gotta get my #basic-ness on track.  Thank you so much for reading and sharing! XO –