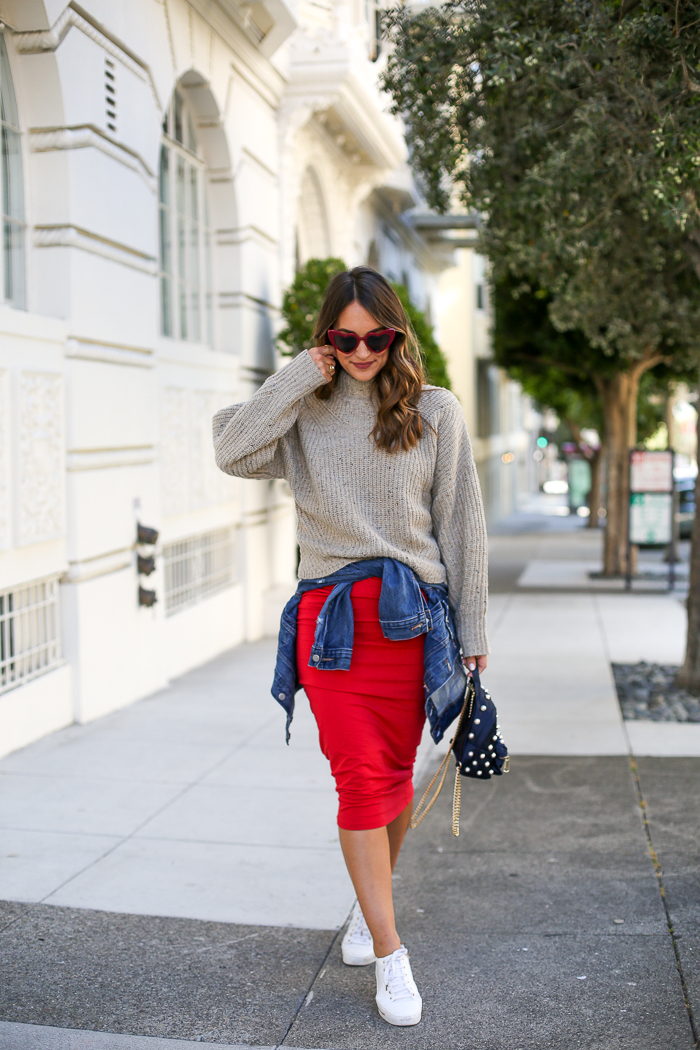 California has challenged me to become a master of layering, and one thing I can appreciate about that is that is really forces me to maximize my closet. You guys know I'm all about versatility!
I've talked about layering dresses here, here, here and here (the last three are office-friendly!)… but today we're throwing some color in the mix.  This bodycon midi dress from Nordstrom is so comfortable and flattering, and has over 200 positive reviews to prove its praises.
It's definitely too chilly here in San Francisco to wear a sleeveless dress without an added layer, so this is a way I would layer one of those dresses from summer to create a cozy fall look.  Layer with a cropped sweater and throw a denim jacket around the waist.  You can pair a look like this with sneakers and a mini backpack for daytime or opt for booties and a top handle bag for an evening vibe.
Boom! Your summer dress just became a fall skirt.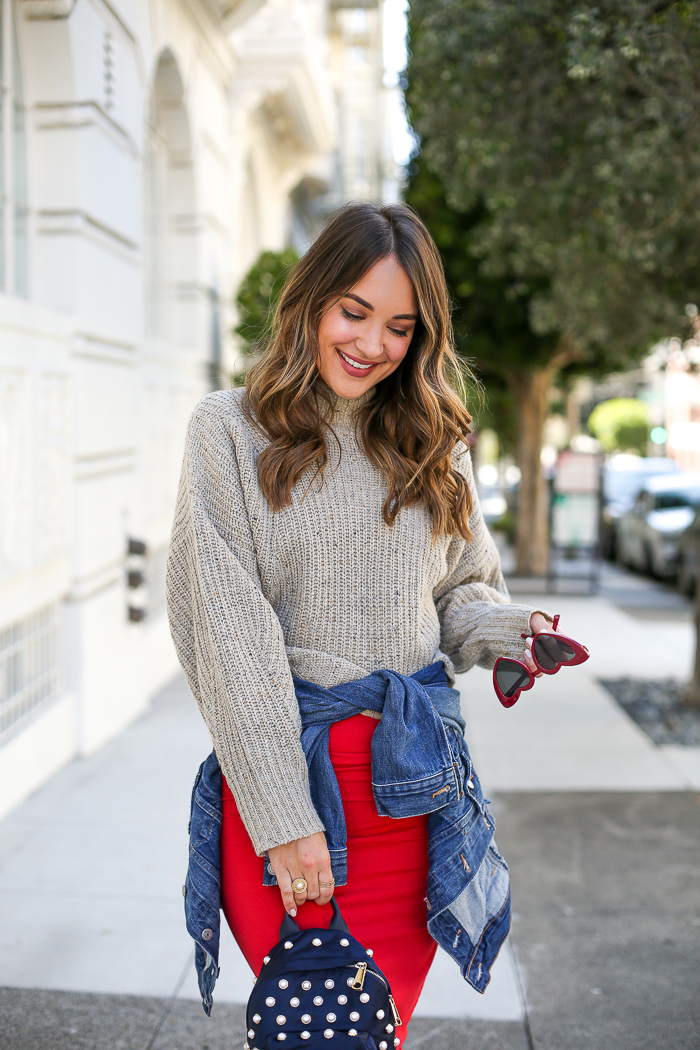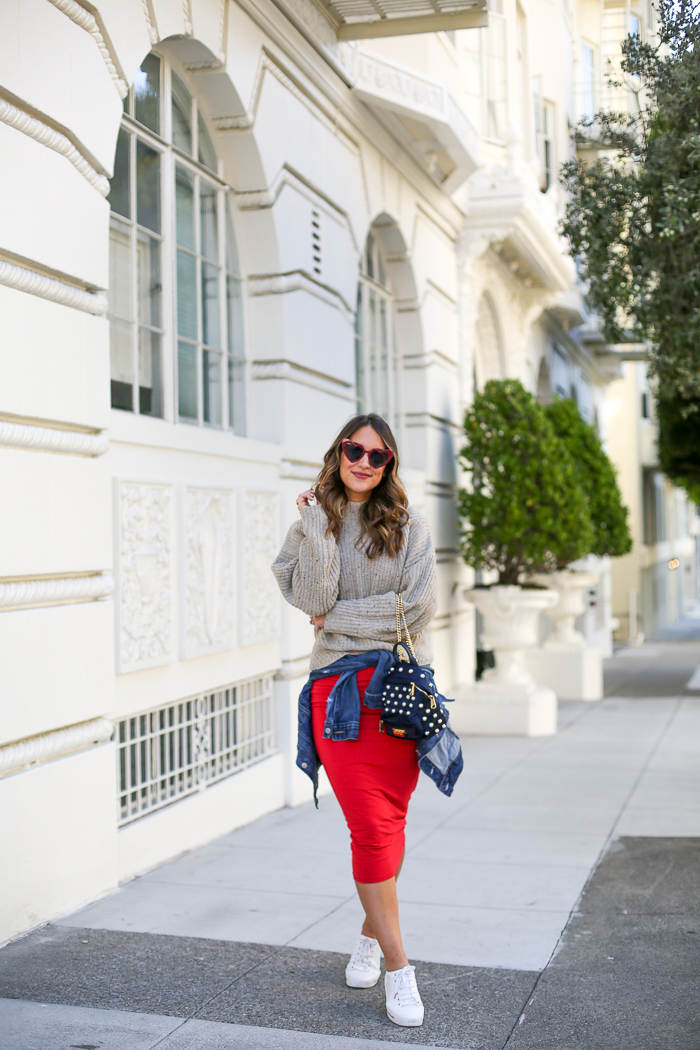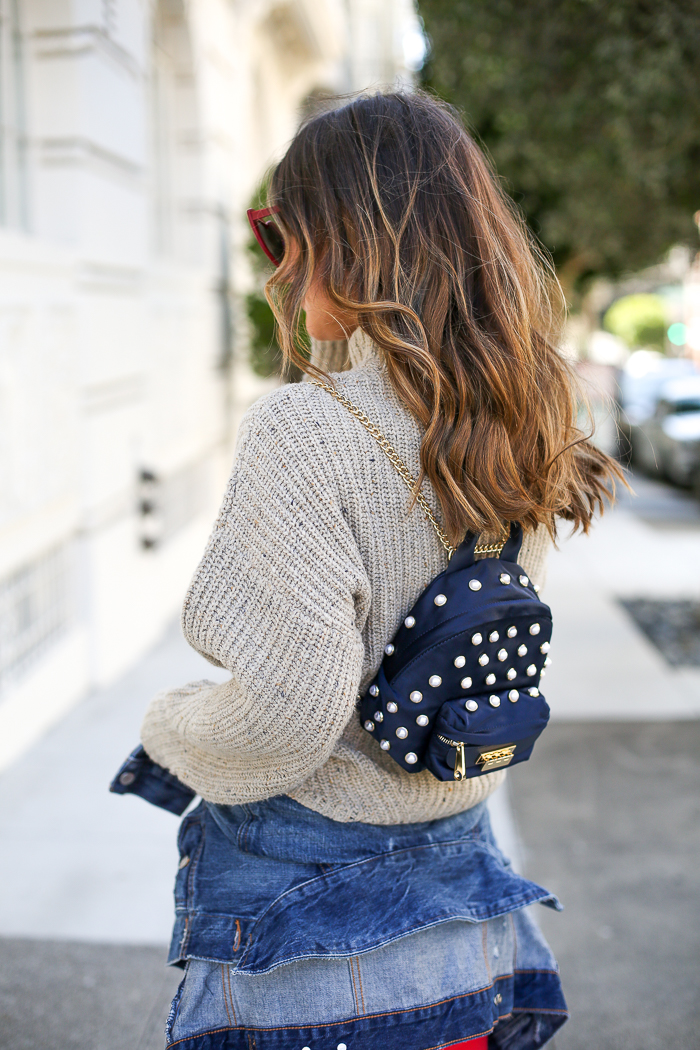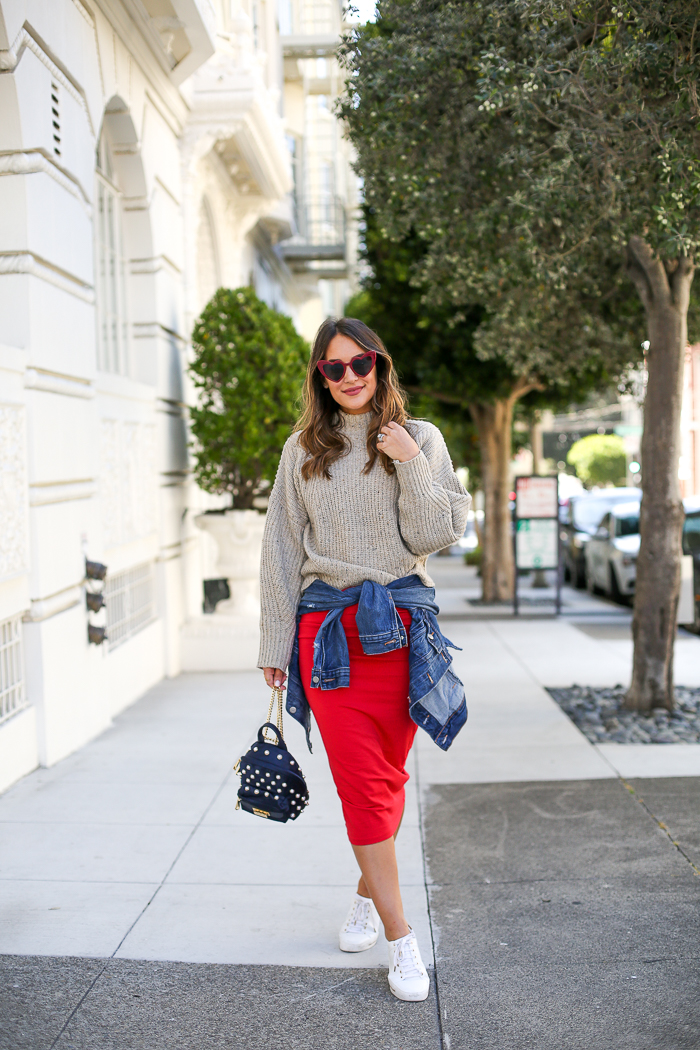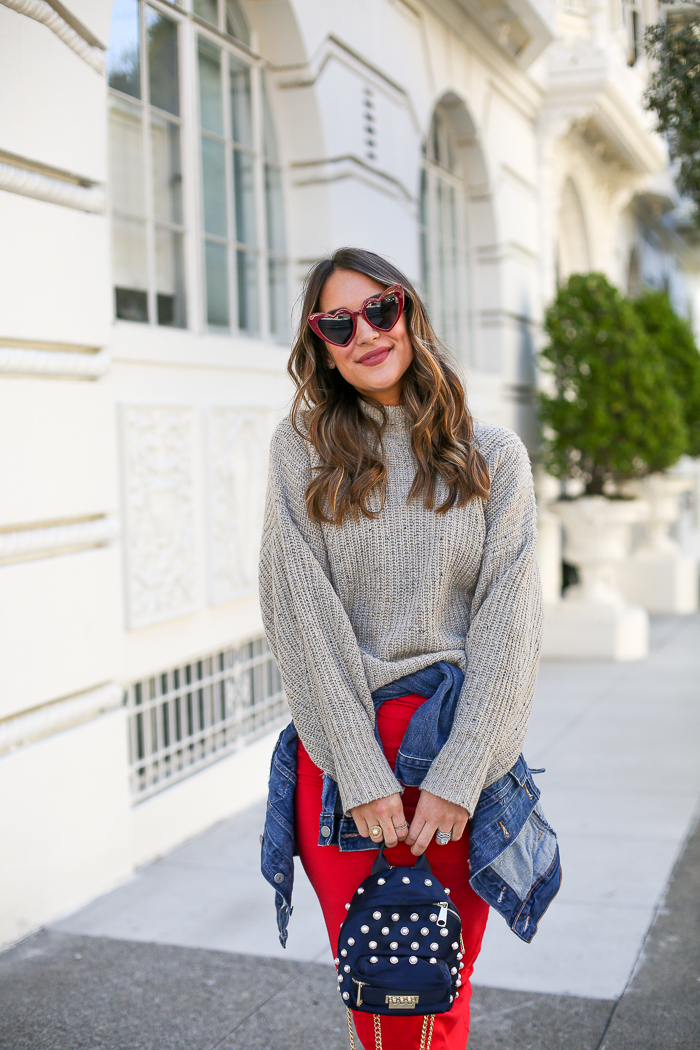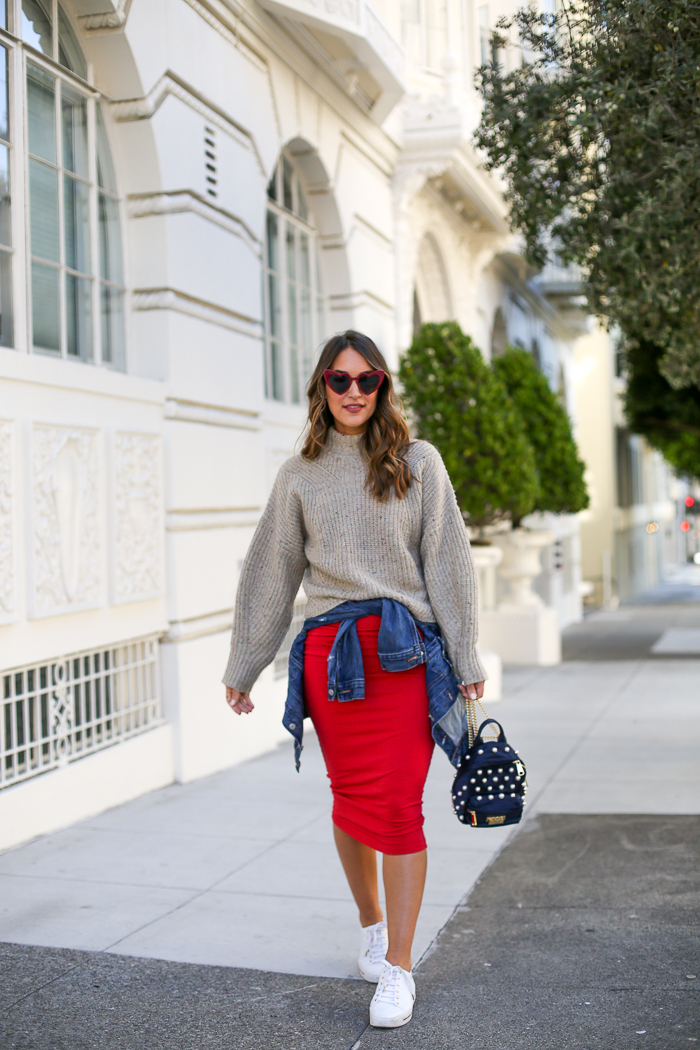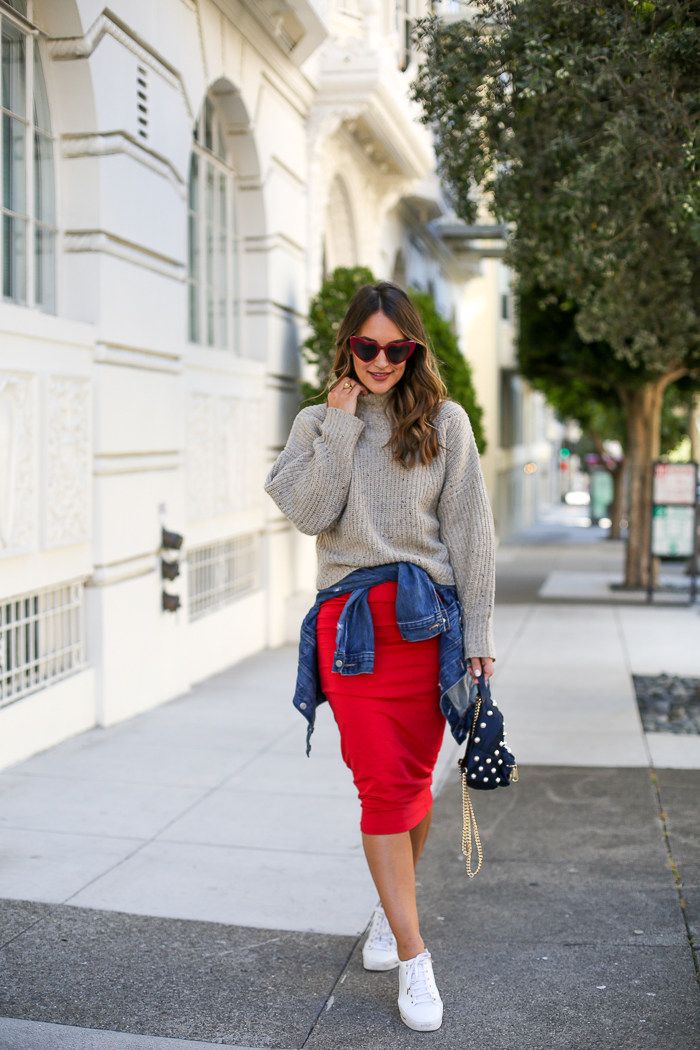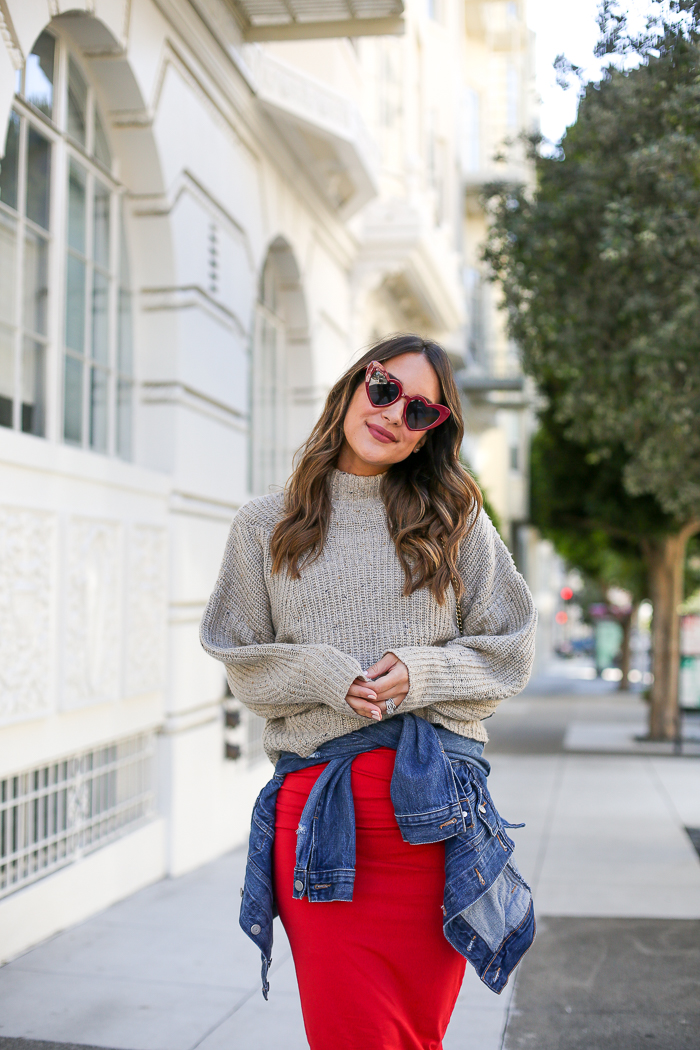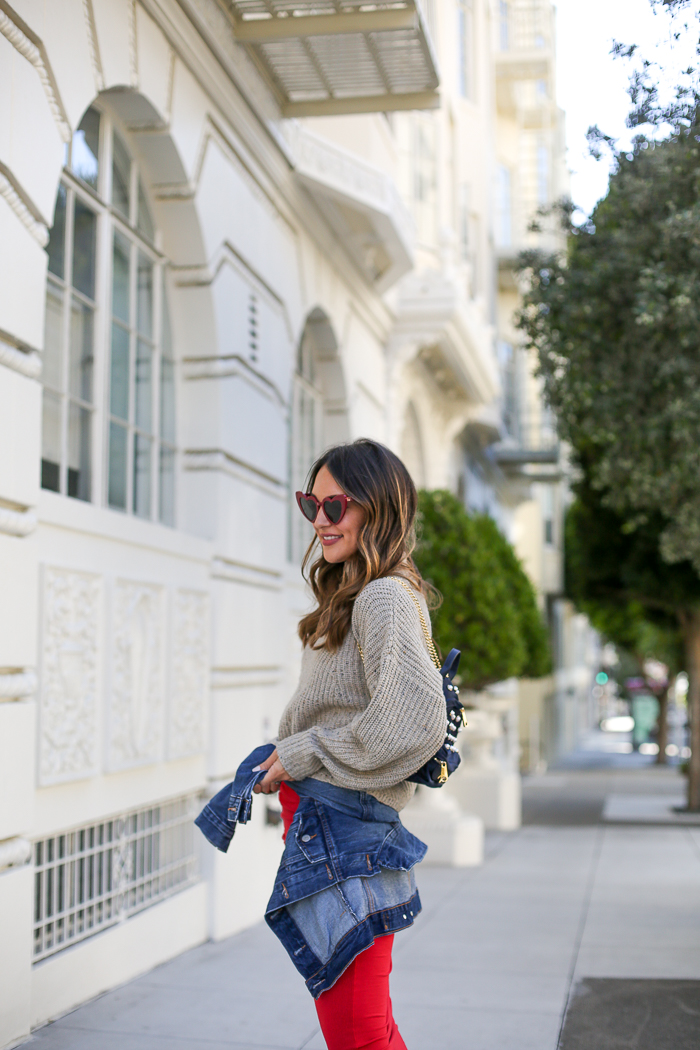 photos by Christian Barnes
dress – comes in 10 colors! Also love this one | denim jacket | similar sneakers here and here | similar sweaters here, here and here | bag | similar sunglasses
Do you like to layer those dresses from summer into fall looks? I think this is a great way to have your feet in both seasons when we're in this "in between season" time when it's not quite cold but no longer summer.
Nordstrom has so many cute cropped sweaters for fall (linked below) that will layer perfectly with dresses! Thanks so much for reading – XO –
brought to you by Nordstrom