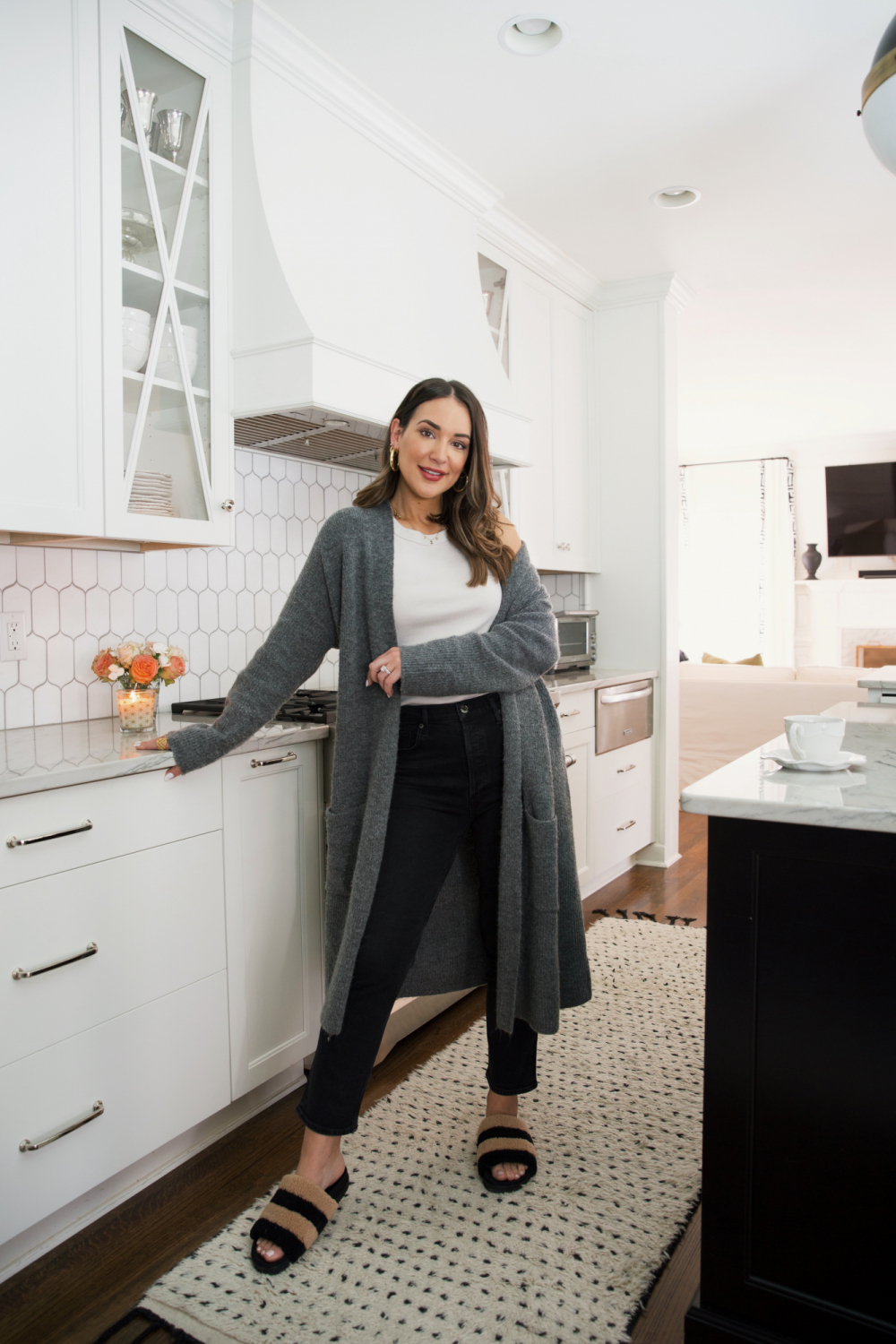 – the oversized cardigan I can't stop wearing –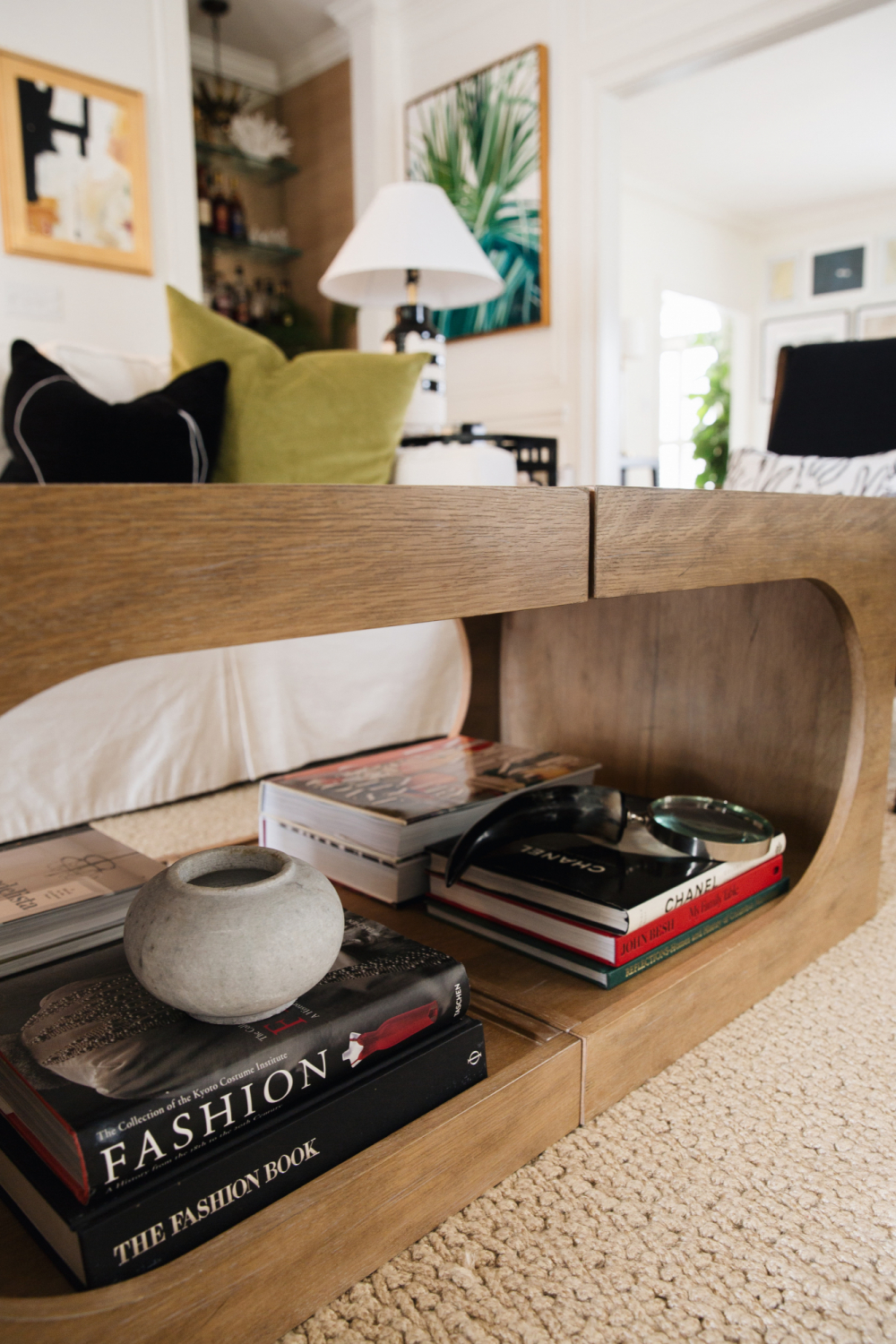 – rearranging our den coffee table for a more kid-friendly setup –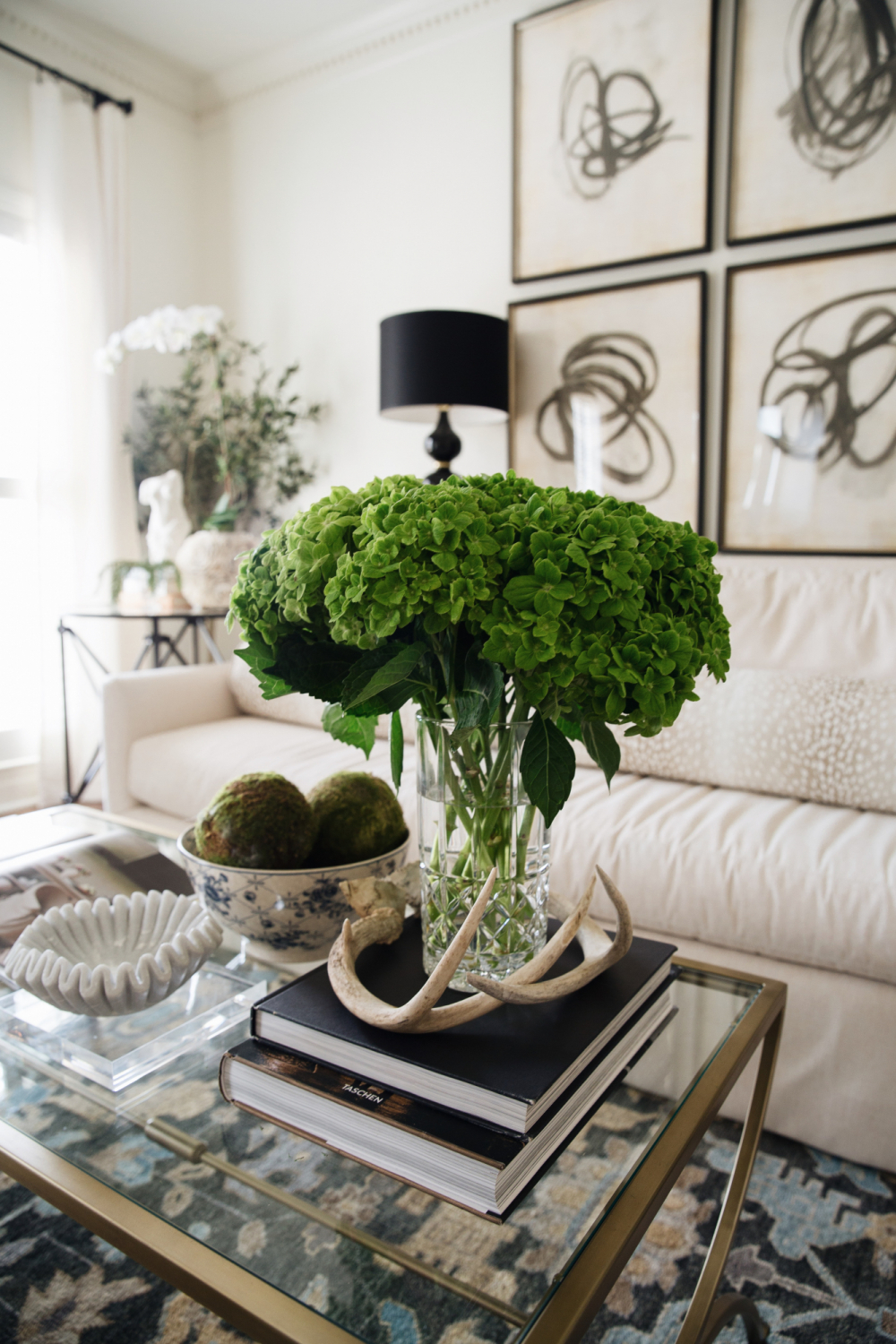 – prepping for a "themed" night in "the parlor" –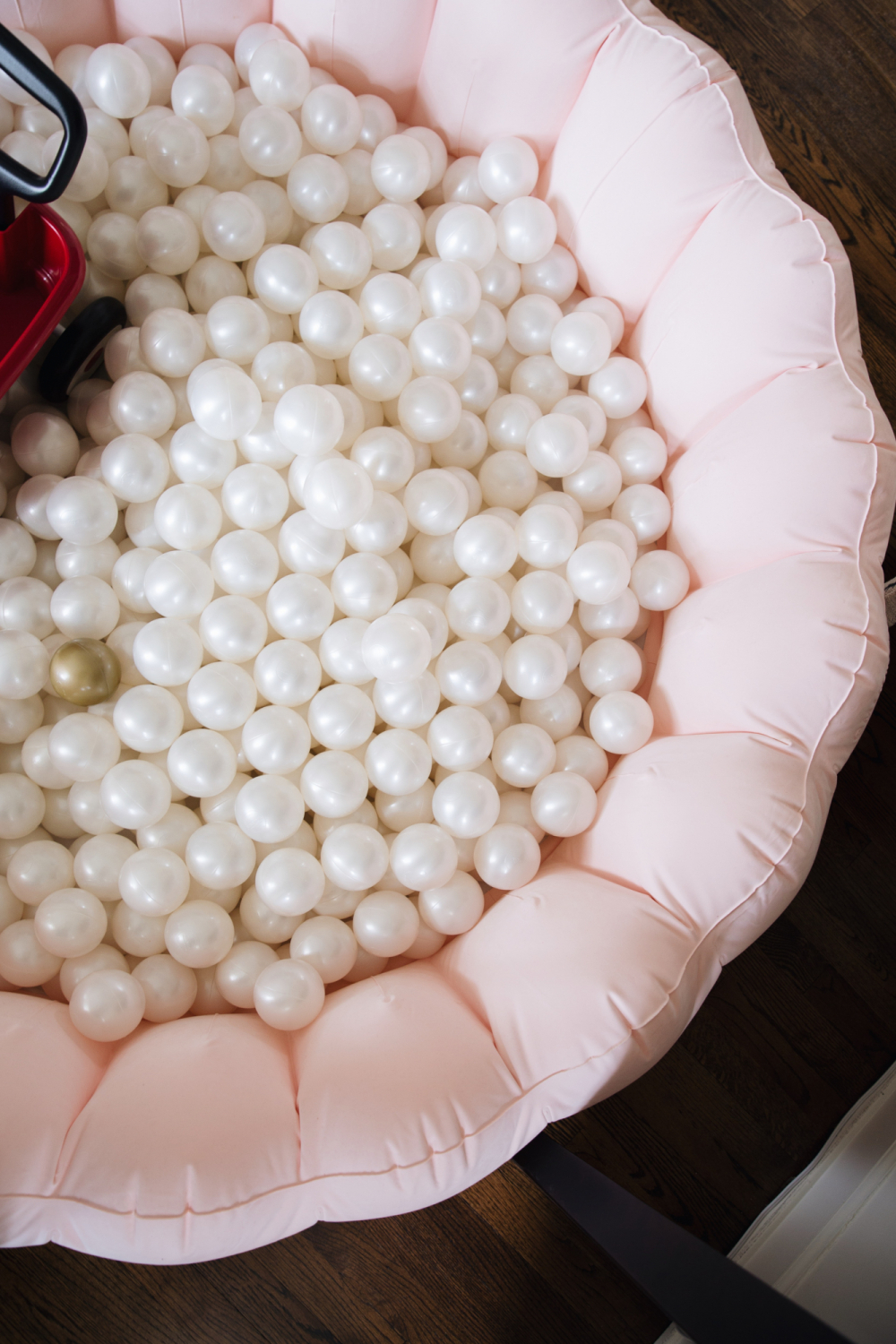 – this seriously adorable Minnidip ball pit –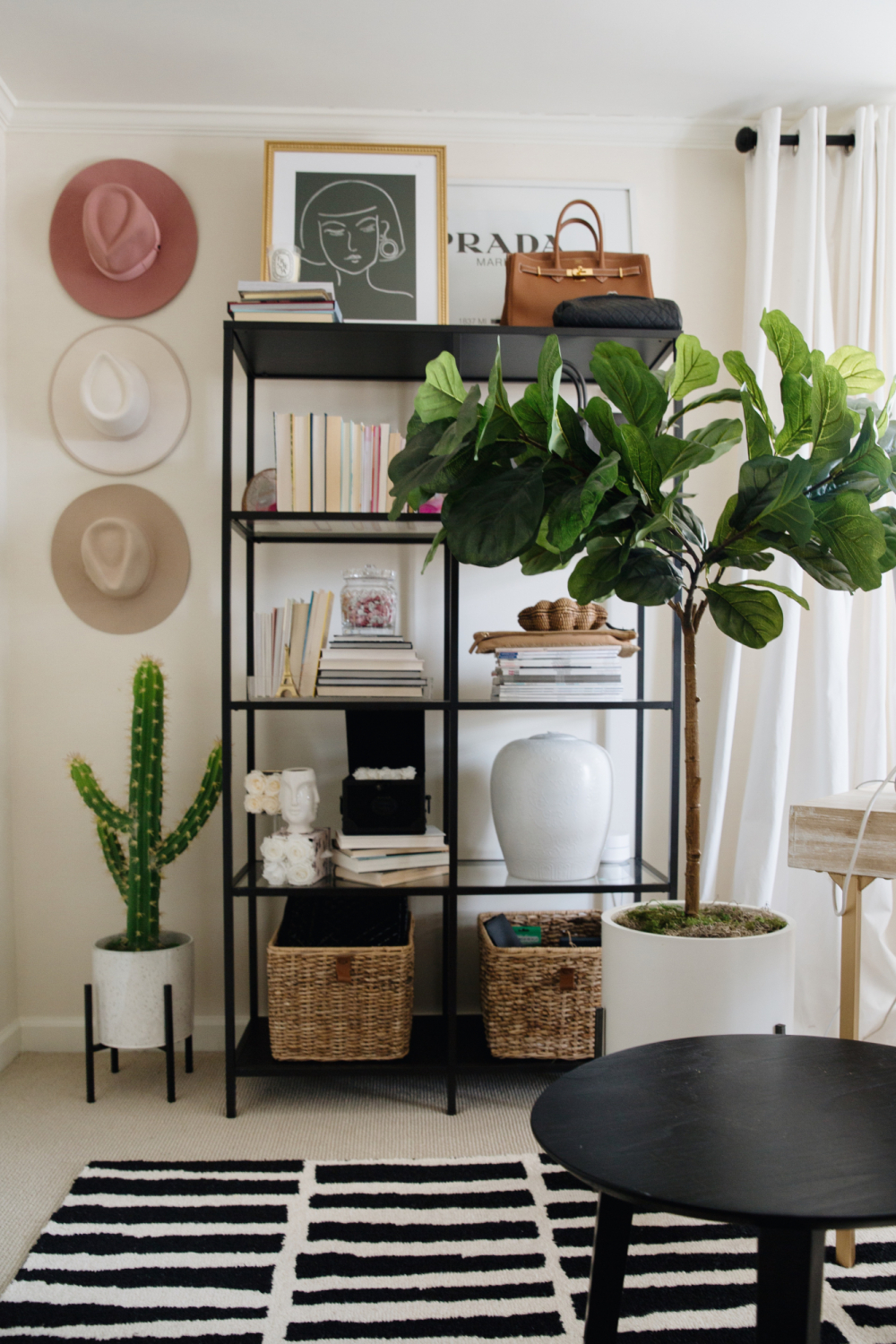 – rearranging my office on a whim –
I'll be transparent, this week wasn't my favorite week.  I had a few days where I just couldn't seem to wake up on the right side of the bed and it really carried throughout the day.  It's also been dark and rainy outside… some weeks are just like that.  BUT I'm really making some efforts to make sure the weekend is different.
Tonight we are starting a new activity – theme nights.  With the cold, wet weather outside and Covid numbers being so high, we have been staying home day after day after day.  So I want to bring some fun back into our calendars.  I told Christian I am officially starting self-indulgent themed nights.
I sent him an invitation for a "Snazzy Jazzy Night in the Parlor."  In all of my rearranging lately, I pulled out some of my grandmother's silver trays and candelabras.  It made me want to play vinyls, light the candelabras in the living room, have appetizers and champagne and flip through coffee table books.  That sounded like the perfect, self-indulgent night.  I was happy to host it solo or Christian could join me.
Themed nights can happen as often or not often as we choose.  He might want to smoke a brisket and watch a movie outside with a heater and beer.  He can invite me to participate, but the intention behind it is not necessarily to choose something that we would both enjoy.  I want us to both choose things that are completely self-indulgent that we would enjoy alone or with each other.  The key is to come up with the idea and execute it, but invite the other person to participate should they wish.  And since I declared "snazzy jazzy night," it has given me something to look forward on a particularly annoying week.
All of this to say, I would encourage you to do the same in your house!  Think about the perfect day or night that would bring you joy.  Other ideas I thought could be fun are movie and pizza night on a cozy pallet on the floor (like how we all would as kids).  Sushi, cosmopolitans and SATC.  Putting a tablecloth over the foyer table and having dinner in the foyer by candlelight, seeing if music travels differently with the tall ceilings, as if we are somewhere other than our home.  A idea is all you need.
Next week I'll have to report how our first theme night goes!  Hope you have a beautiful weekend – XO –