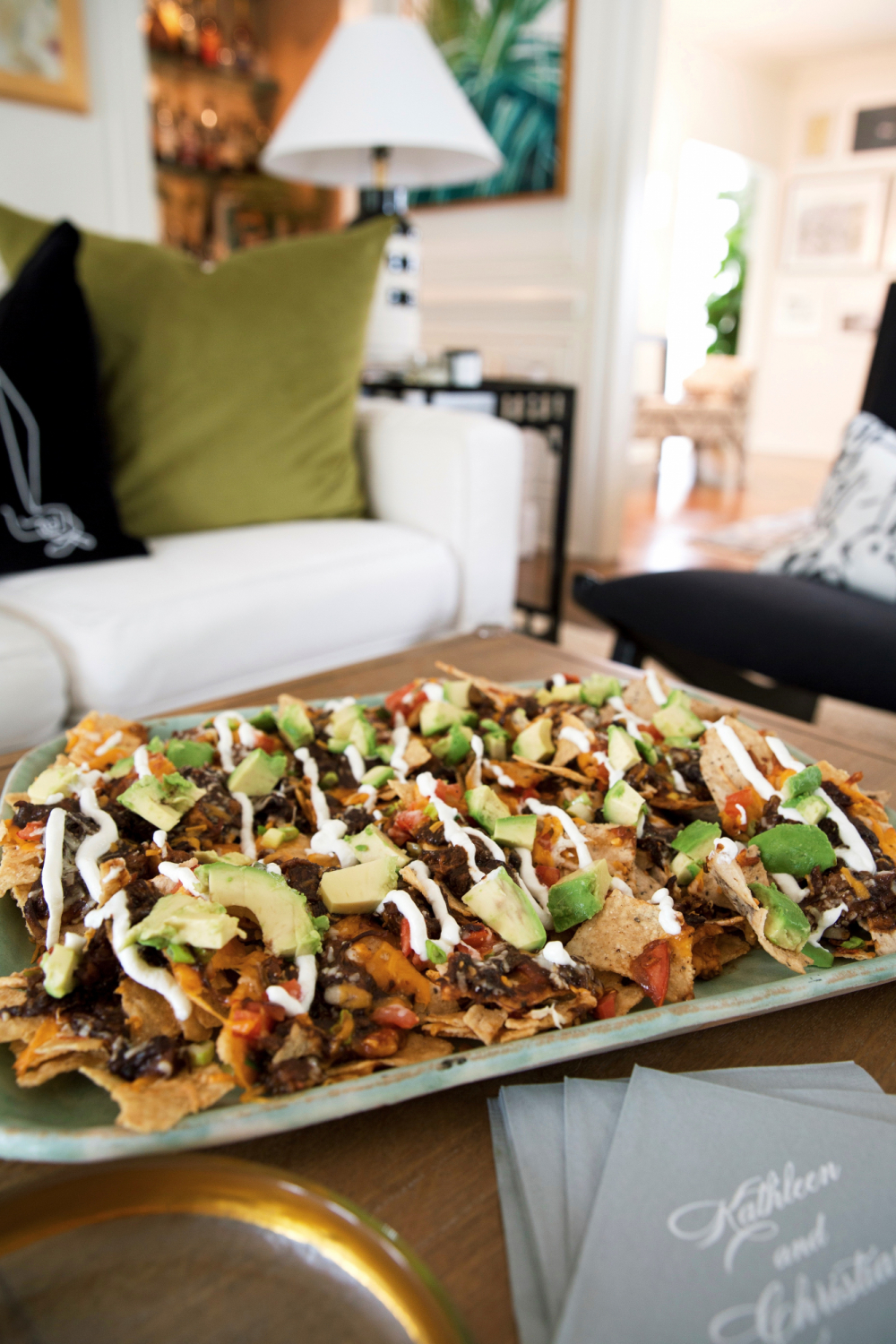 With the Super Bowl coming up this weekend, I wanted to share a BBQ Nacho recipe that is the perfect party app to bring to a gathering (if anyone is gathering right now… ) or make at home for your family.  Honestly I just want a snack and beverage to enjoy for the commercials.  And halftime show.
And I get it.  Nachos are easy.  But these are kind of next level delicious.  Go on this journey with me –
INGREDIENTS
tortilla chips
shredded cheese – I used a mix of sharp cheddar and mozzarella
chopped green onions
chopped tomatoes
bbq chicken or pork – I used this package from Trader Joe's
optional: sour cream or Greek yogurt, avocado, cilantro, jalapeños
DIRECTIONS
Layer chips, cheese, onion and tomato.  Top with warmed bbq pork.  Put in the oven at 375 for 10 minutes until the cheese is melted and bubbly.  Top with your additional toppings and serve immediately.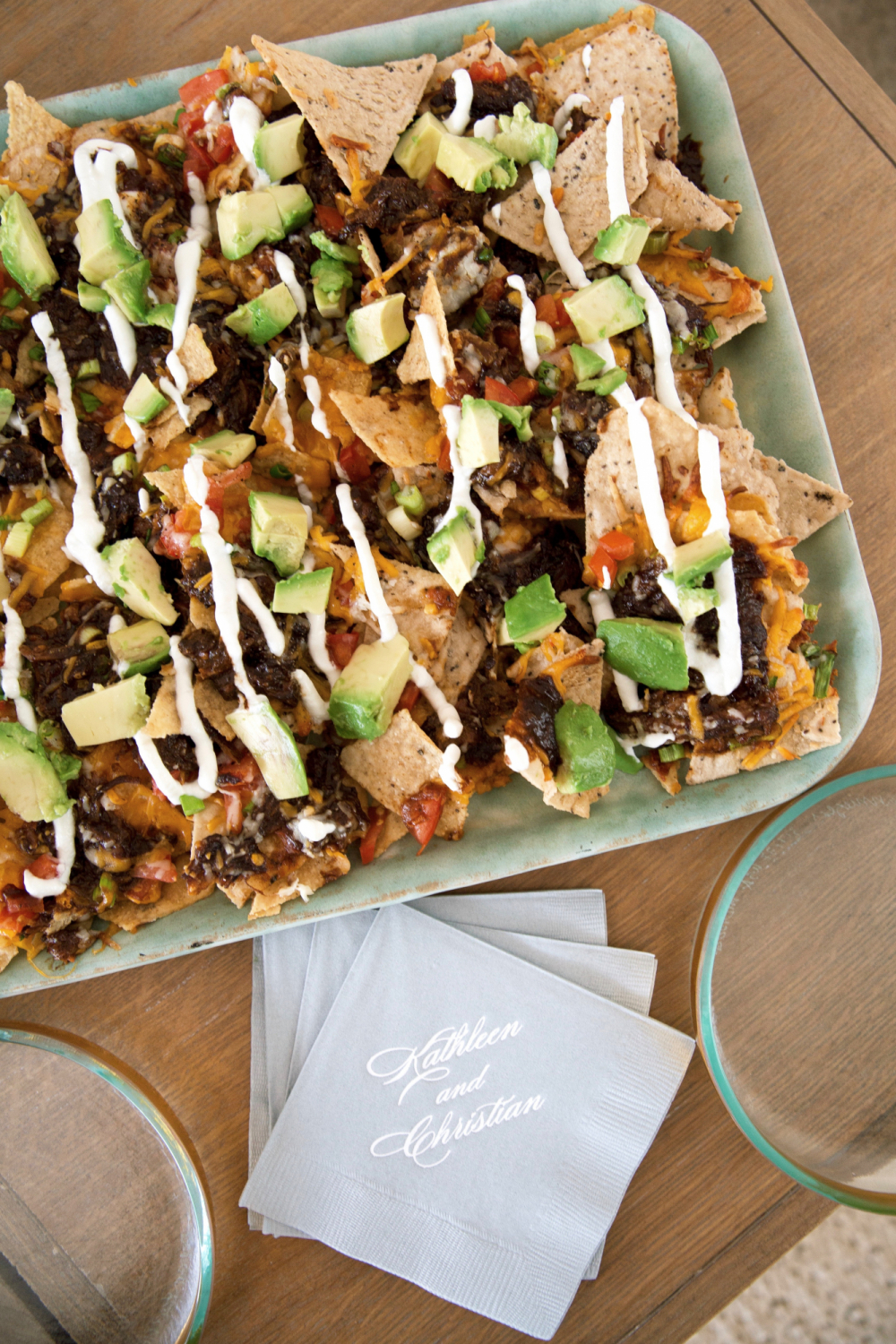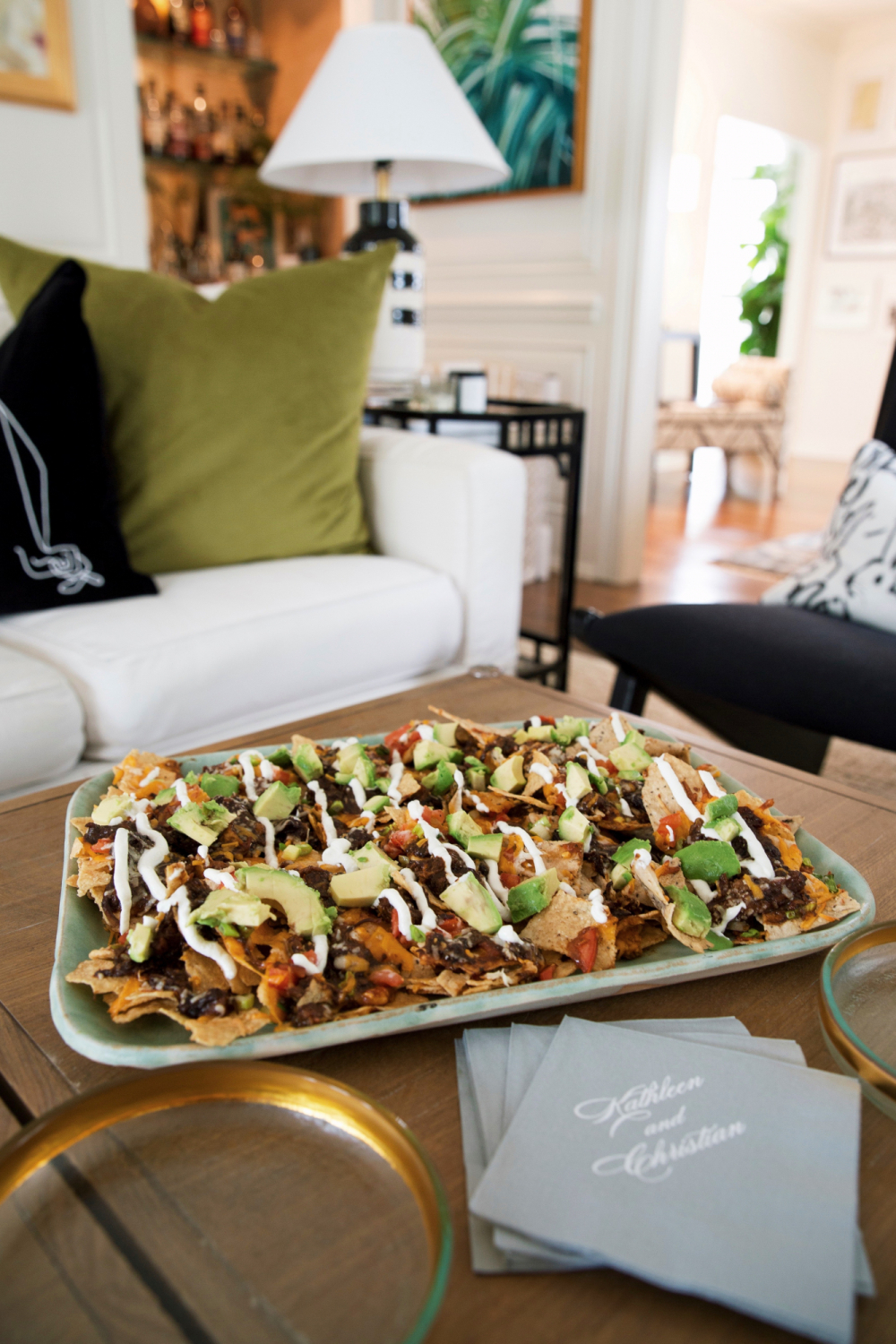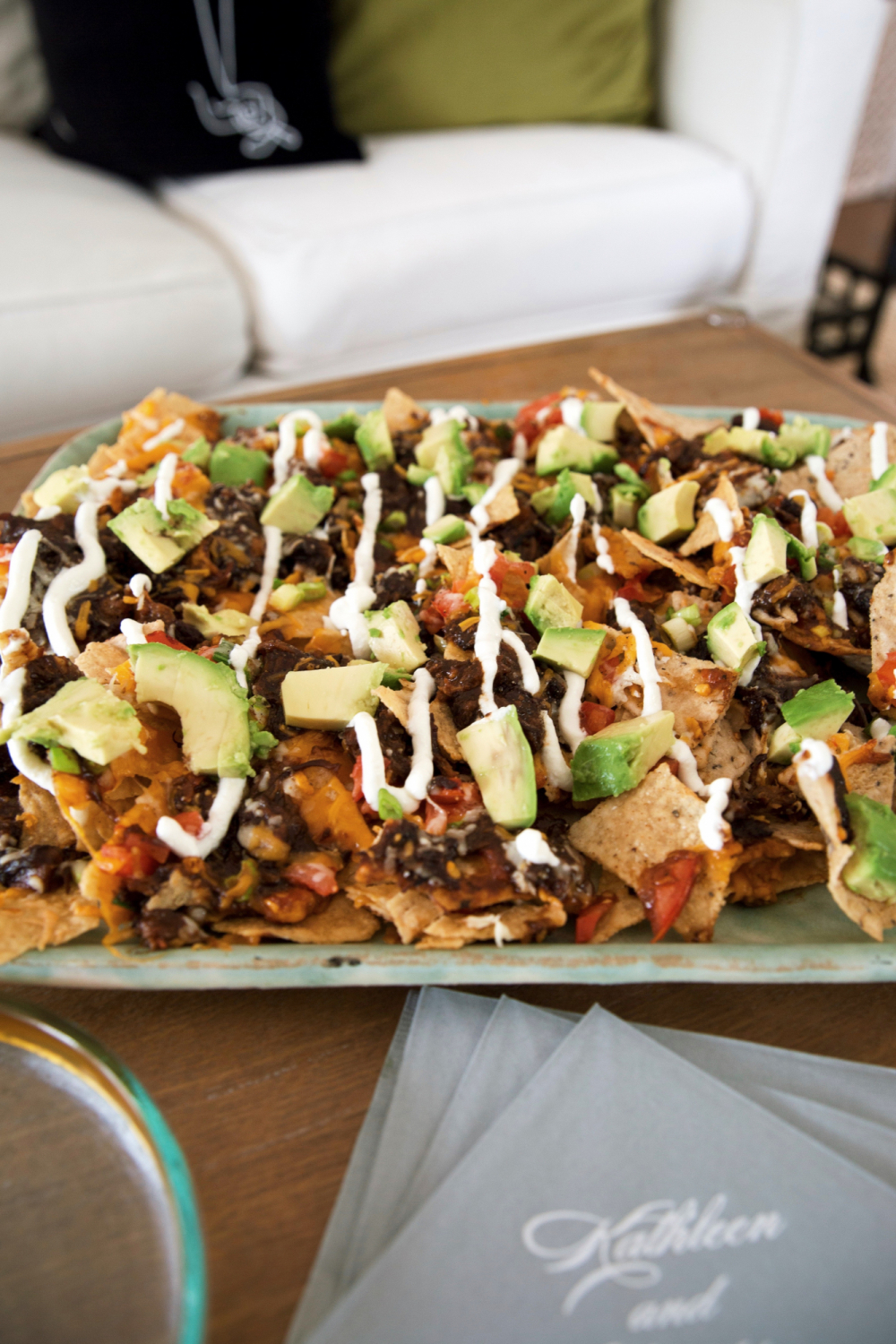 If you have a tried and true appetizer for things like the Super Bowl, game days, birthday parties, etc. I'd love to hear.  Outside of nachos, I love a cheese board, cream cheese and pepper jelly with crackers and basically any kind of chip and dip.  Literally, I will eat any chip and dip.
Thanks so much for reading, and you can find more recipes in the "Food & Drink" section of this site!  XO –