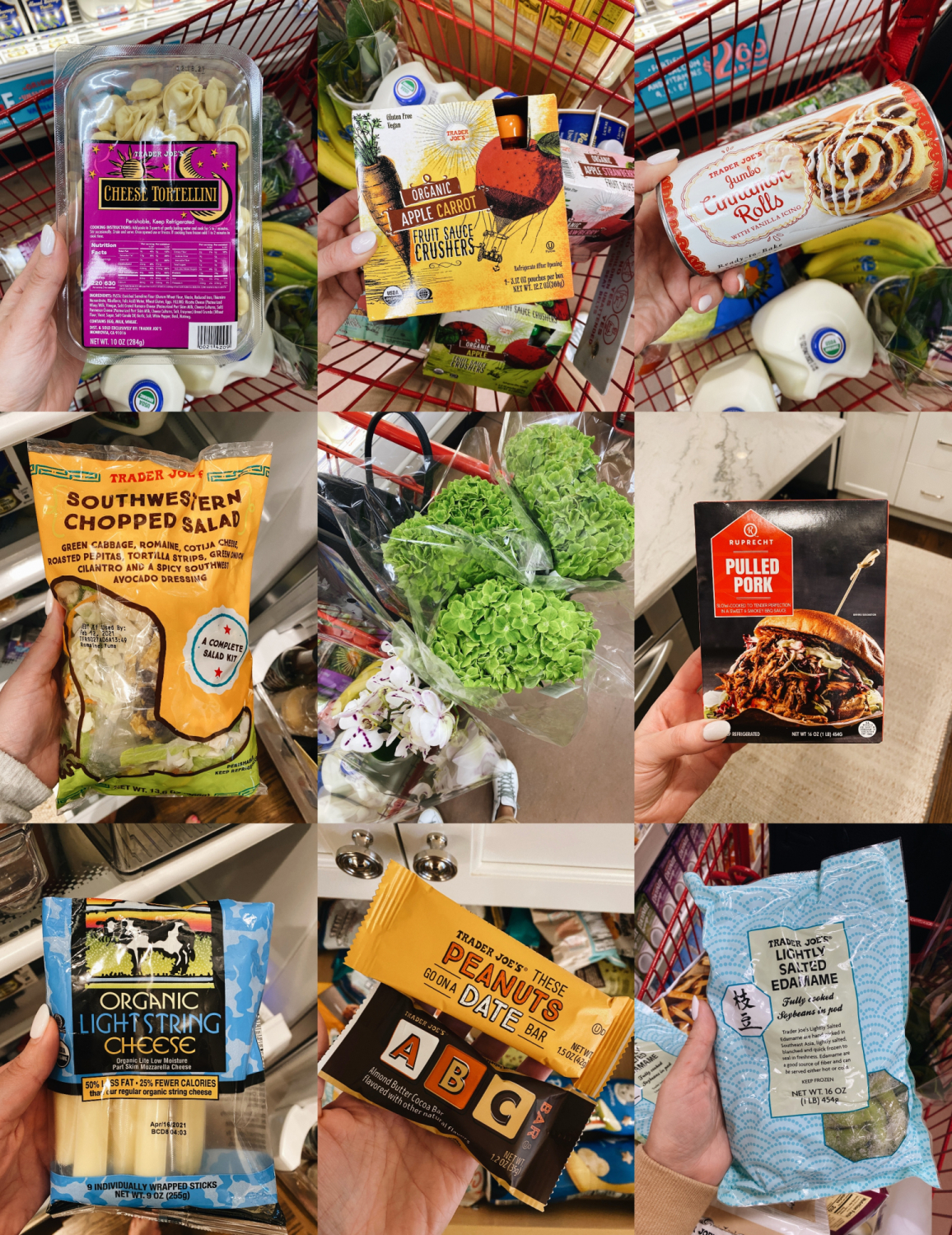 It's been a long time since I shared my usual go-to's from Trader Joe's here, so I wanted to revisit some of the items that consistently make it into my cart lately.  Let's break it down –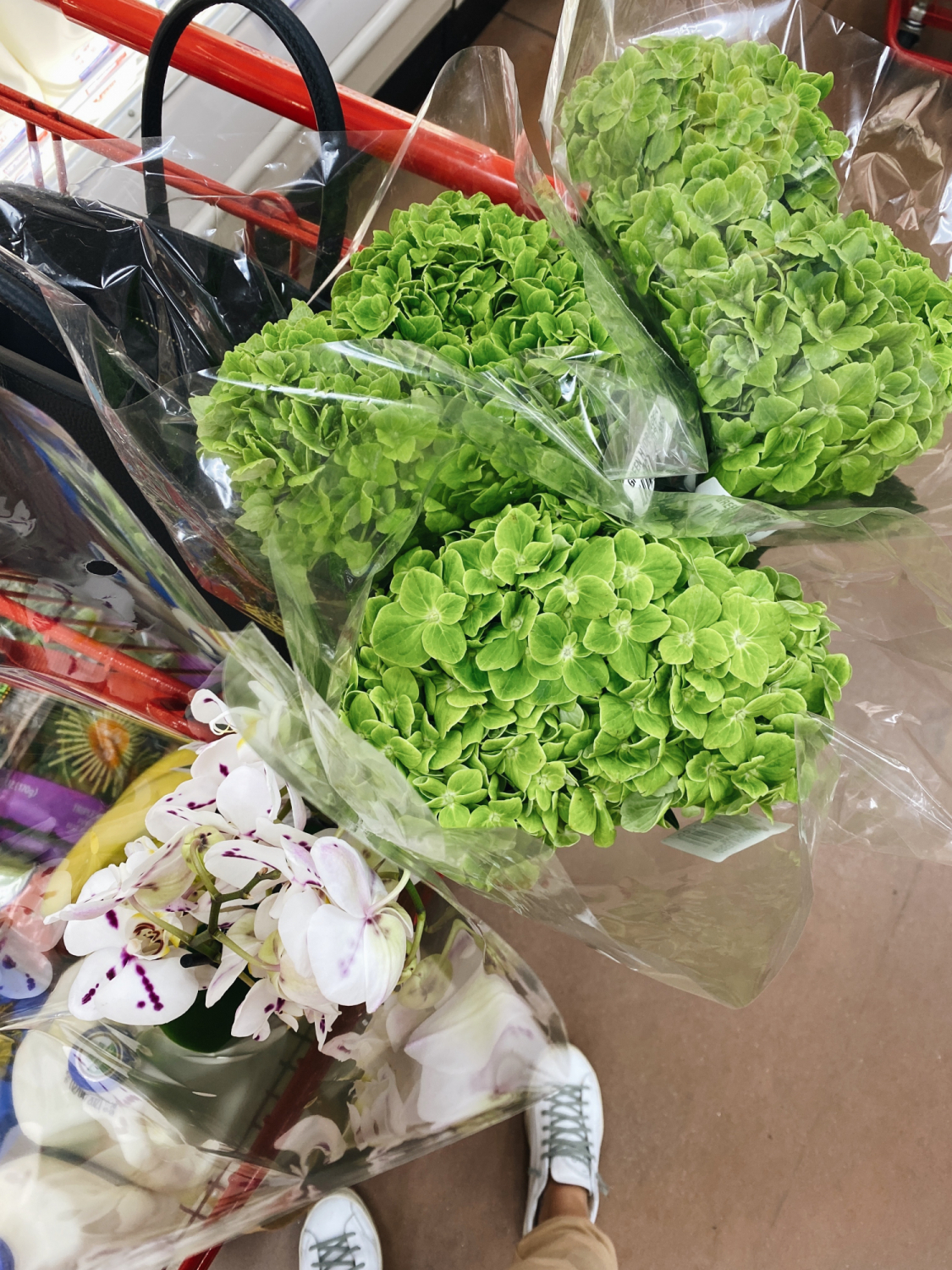 1 ) Flowers, specifically hydrangeas.  I almost always grab the white or green hydrangeas from the floral section.  At $6 for three large flowers, I can often get them to last over two weeks using these tips.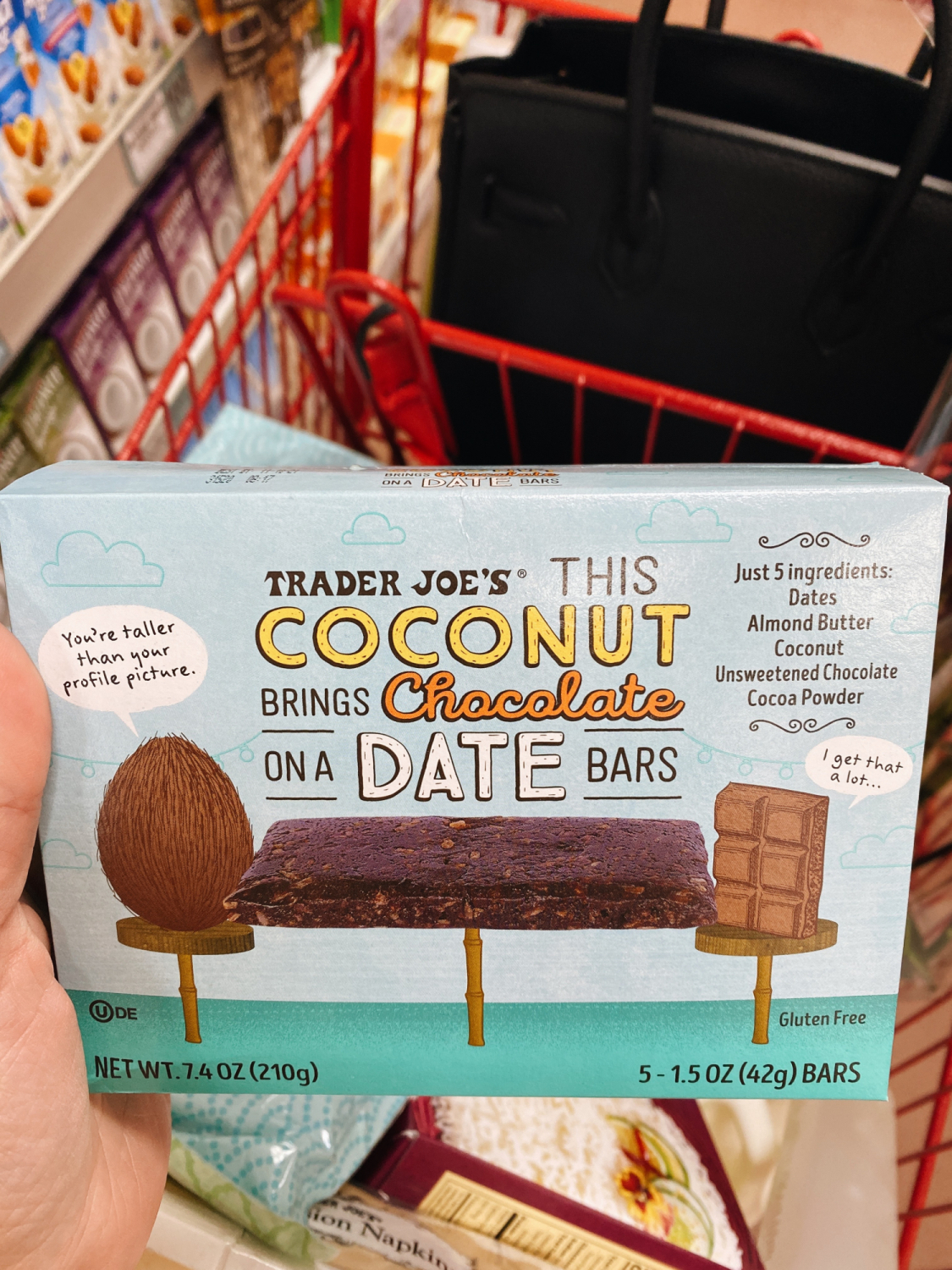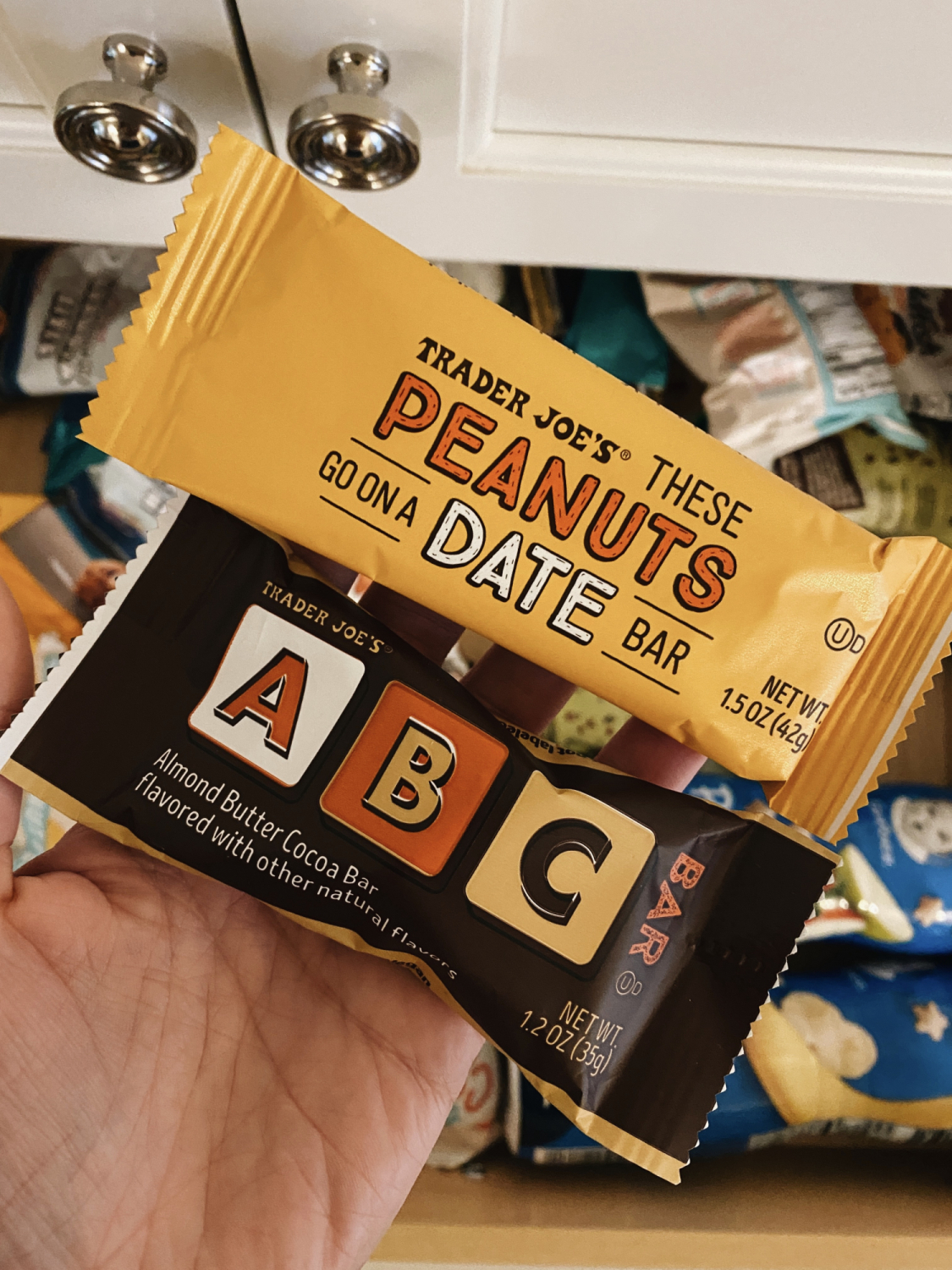 2 & 3 ) Bars – lots of bars.  I love these bars not only for Hudson, but also for myself.  Some of the ones I always purchase are the ABC bars, peanuts & date, coconut chocolate & date and the pb&j bars.  I usually keep a few in Hudson's diaper bag and some in my car.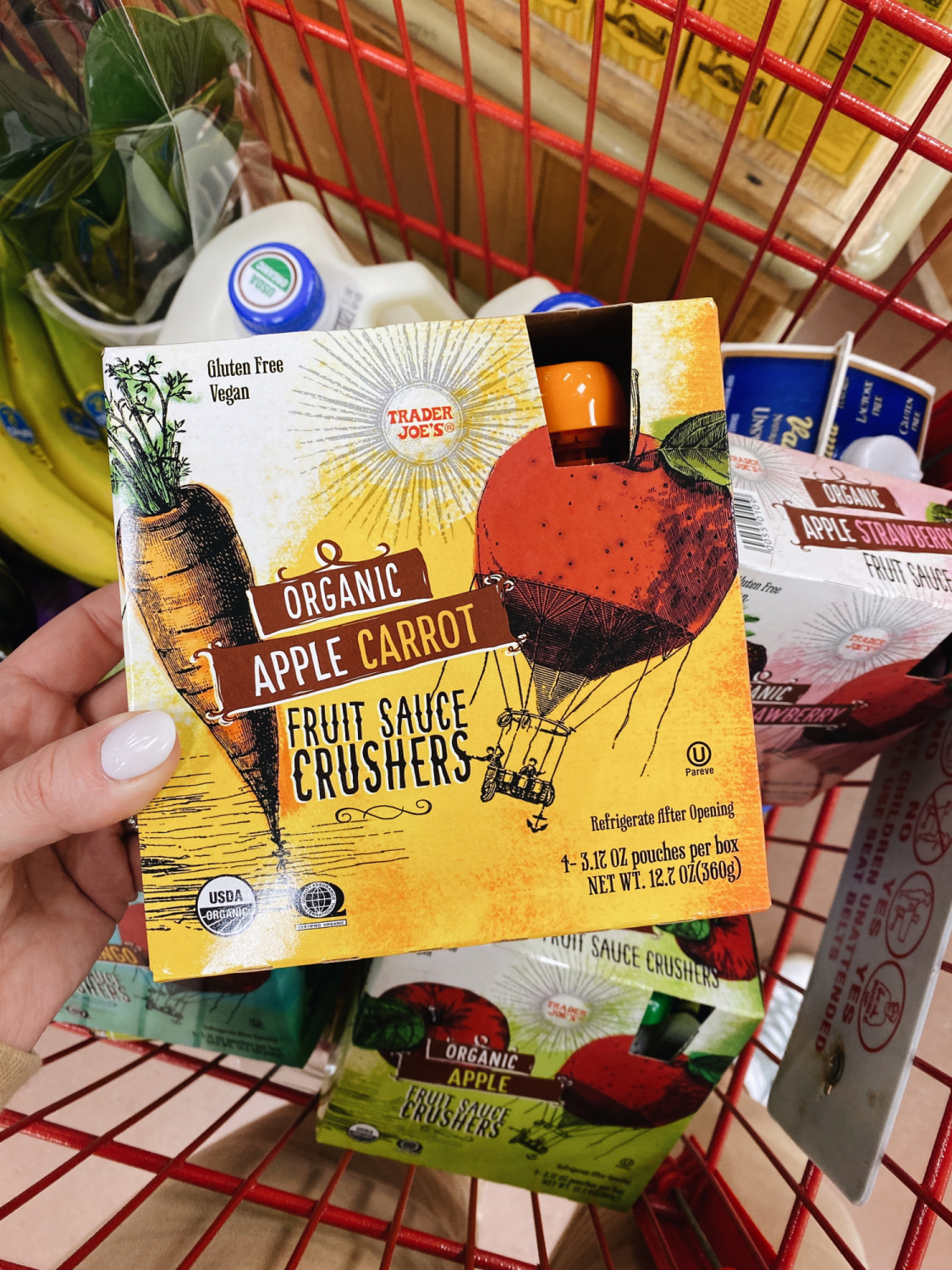 4 )  Applesauce pouches.  We don't do a lot of pouches, but these are so great for a little power snack.  If Hudson is grumpy because he's hungry and it's almost meal time, these will hold him over for another 20-30 minutes.
5 )  String cheese.  I don't know who eats more string cheese – myself or the child.  A string cheese is my power snack.  Easy to grab, not messy and not bad for you.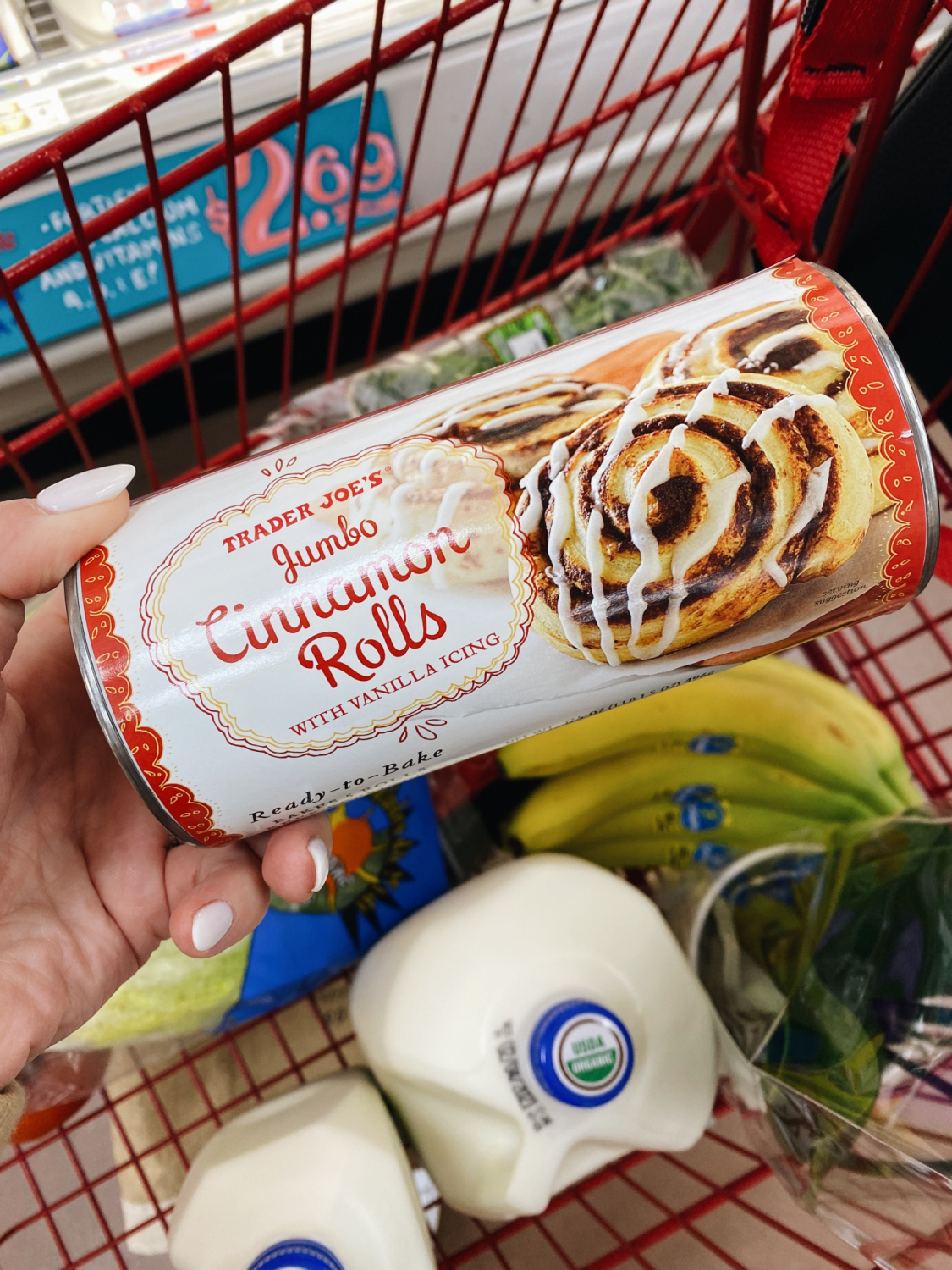 6 ) Jumbo cinnamon rolls.  Speaking of healthy, these are not.  Ha!  BUT they are delicious, and I've made them for guests before and been asked numerous times if they were homemade.  Similarly, we always have a few boxes of their frozen almond and chocolate croissants on hand.  We make them every Saturday morning!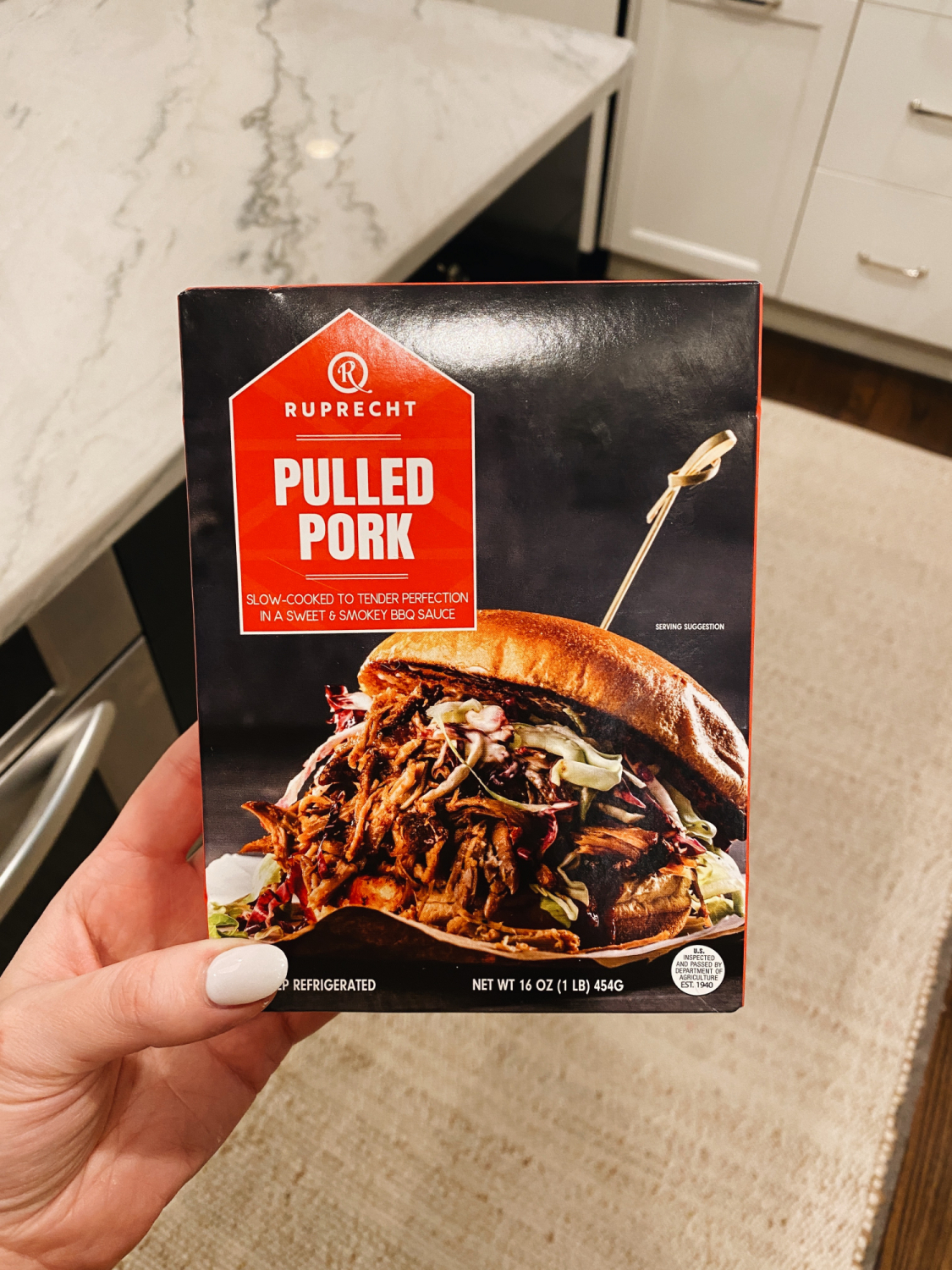 7 ) Pre-packaged pulled pork.  I actually read about this from an article about Trader Joe's toddler snacks.  I don't buy a lot of pre-made food like this, but I can sneak English peas, green beans or steamed carrots into this and Hudson will woof it down.  We also use it to make bbq nachos that are so easy and SO good!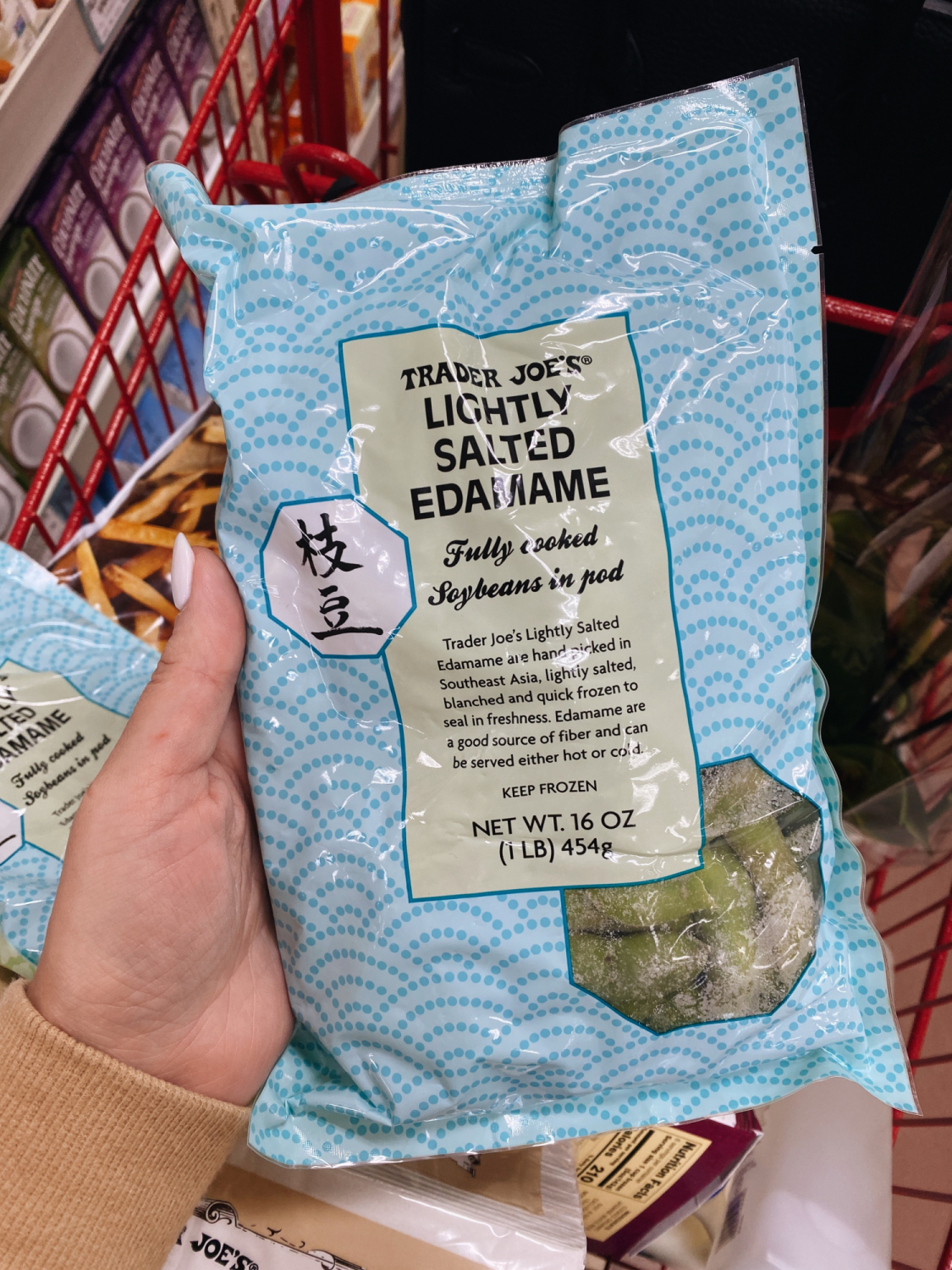 8 ) Lightly salted edamame.  I usually keep at least two bags in my freezer because it's a great snack, can be warmed in the microwave or air fryer quickly and it's a healthy snack grab.
9 ) Southwestern chopped salad.  I will have this for lunch at least once a week and will add chopped cucumber, bell peppers, fresh lime or lemon juice, almonds – anything I have.  Adding some fresh chopped veggies and citrus to it makes it taste like the entire salad is super fresh.  An easy "semi-homemade" hack.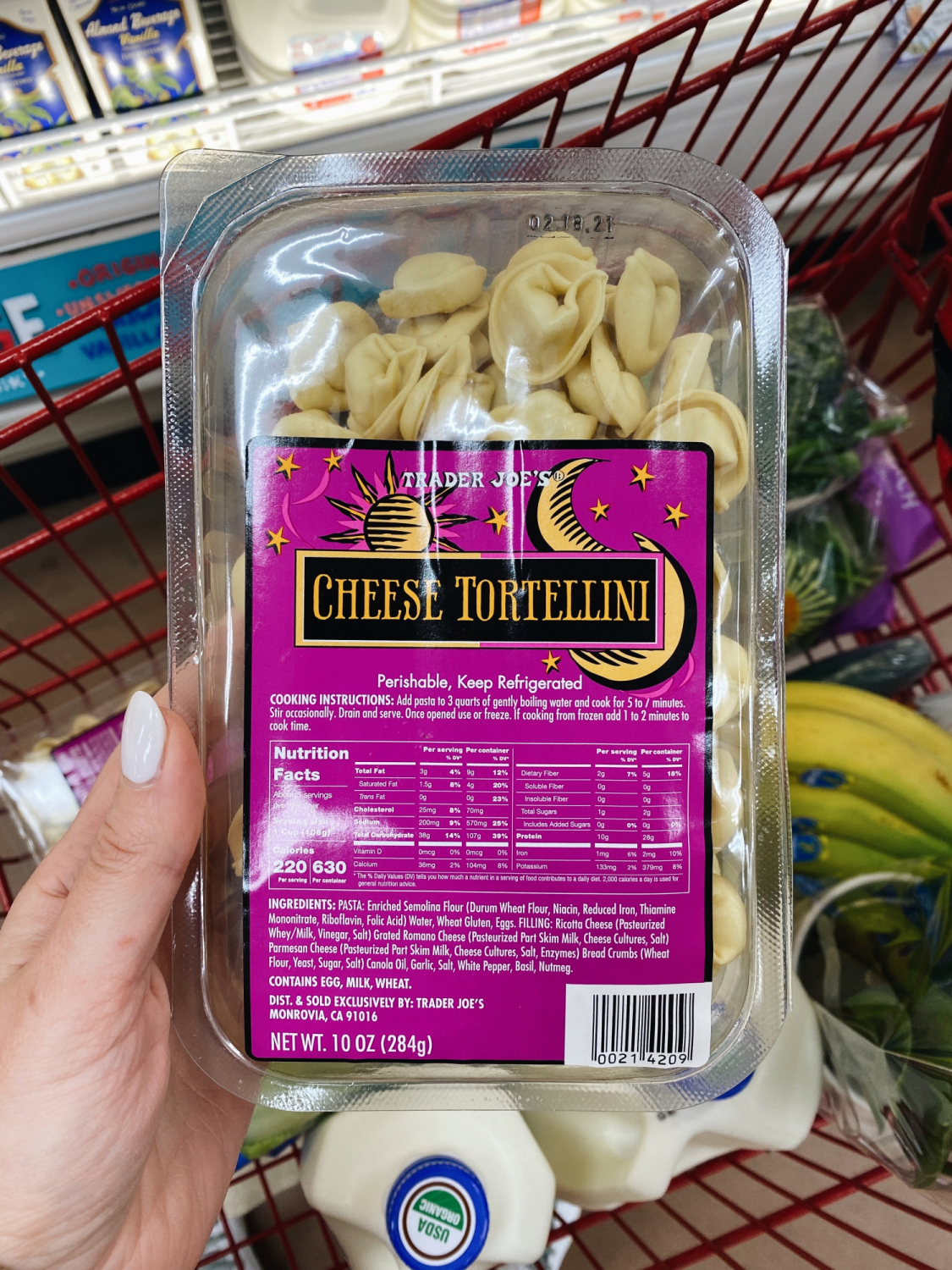 10 )  Cheese tortellini.  One of Christian's favorite meals is tortellini with pesto and shredded chicken.  If I have time, I will add fresh parmesan, pine nuts and basil.  It's hearty, easy to eat and something that I've usually managed to get toddlers to eat also.
If you have some classic items that always end up in your cart, I would love to hear!  You can find more food & drink recipes and picks in the "food & drink" category under "home" at the top of this site.
Thanks so much for reading and sharing – XO –