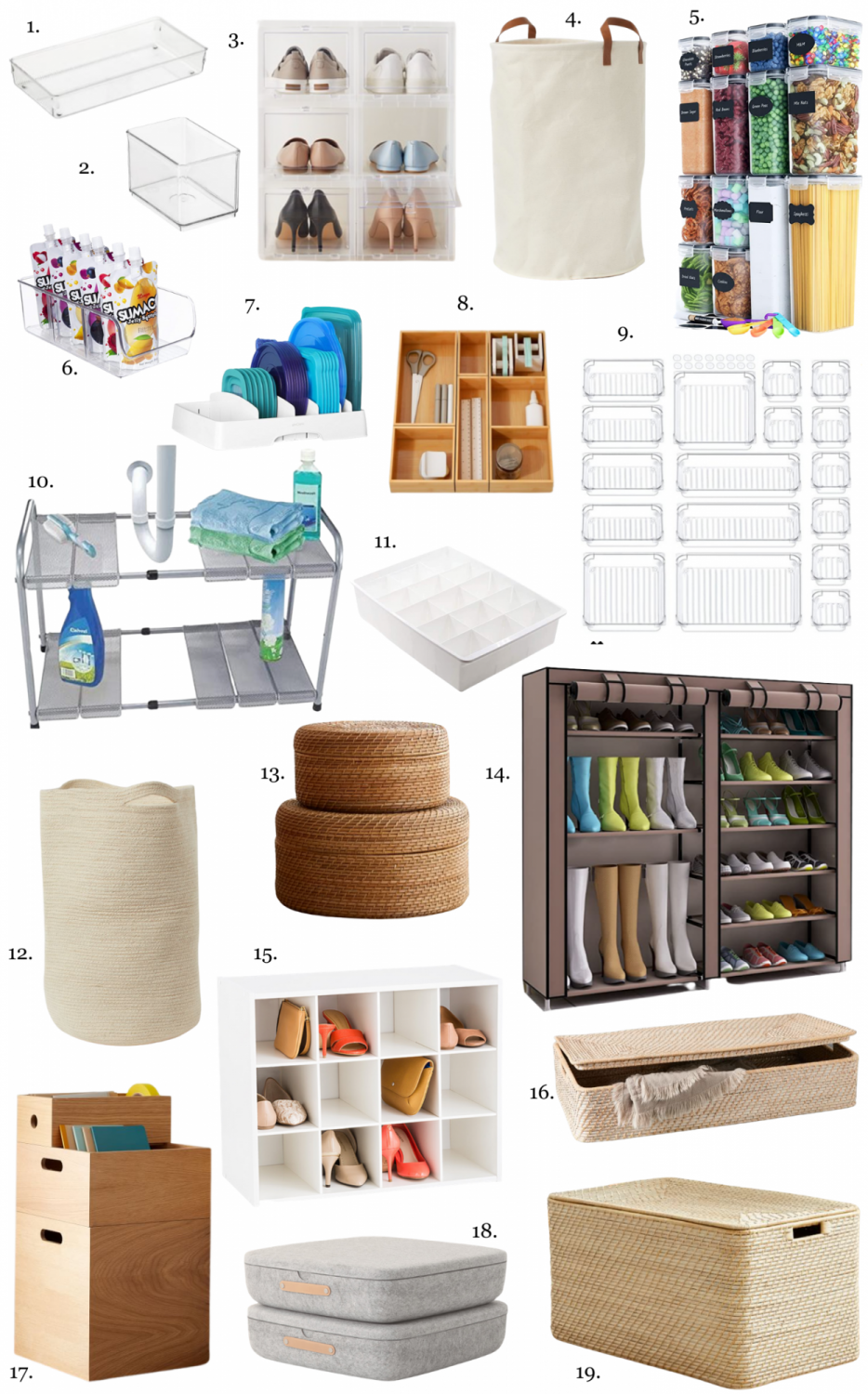 Something I've learned about myself is when I need a little mental boost, organizing a drawer or closet can really help me feel productive and satisfied.  Maybe it's a control element, but it makes me feel like I'm spending my time wisely to do something that sets me up for more efficient days ahead.
I also actually have an entire post dedicated to pantry and refrigerator organization here if that interests you!
Today we're rounding up some home organization items that help me stay neat and tidy… and in control (sensing a theme here?).  Drawer inserts are a huge win.  These are great too from Amazon.  I had always waited to splurge on something like this until we were in a more permanent home, and boy was it worth the splurge.
I recently bought a few laundry bags like this one and this one to hold Hudson's toys.  And I love using these in our pantry.  It may sound crazy, but I actually enjoy looking into my pantry and seeing everything so prettily displayed.
I don't have anything like these stackable basket bins but I love them.  I also love these.  Mental note!
If you have any little things like this that help you stay organized, I would love to hear.  I'm always looking for ideas!  Thanks so much for reading – XO –