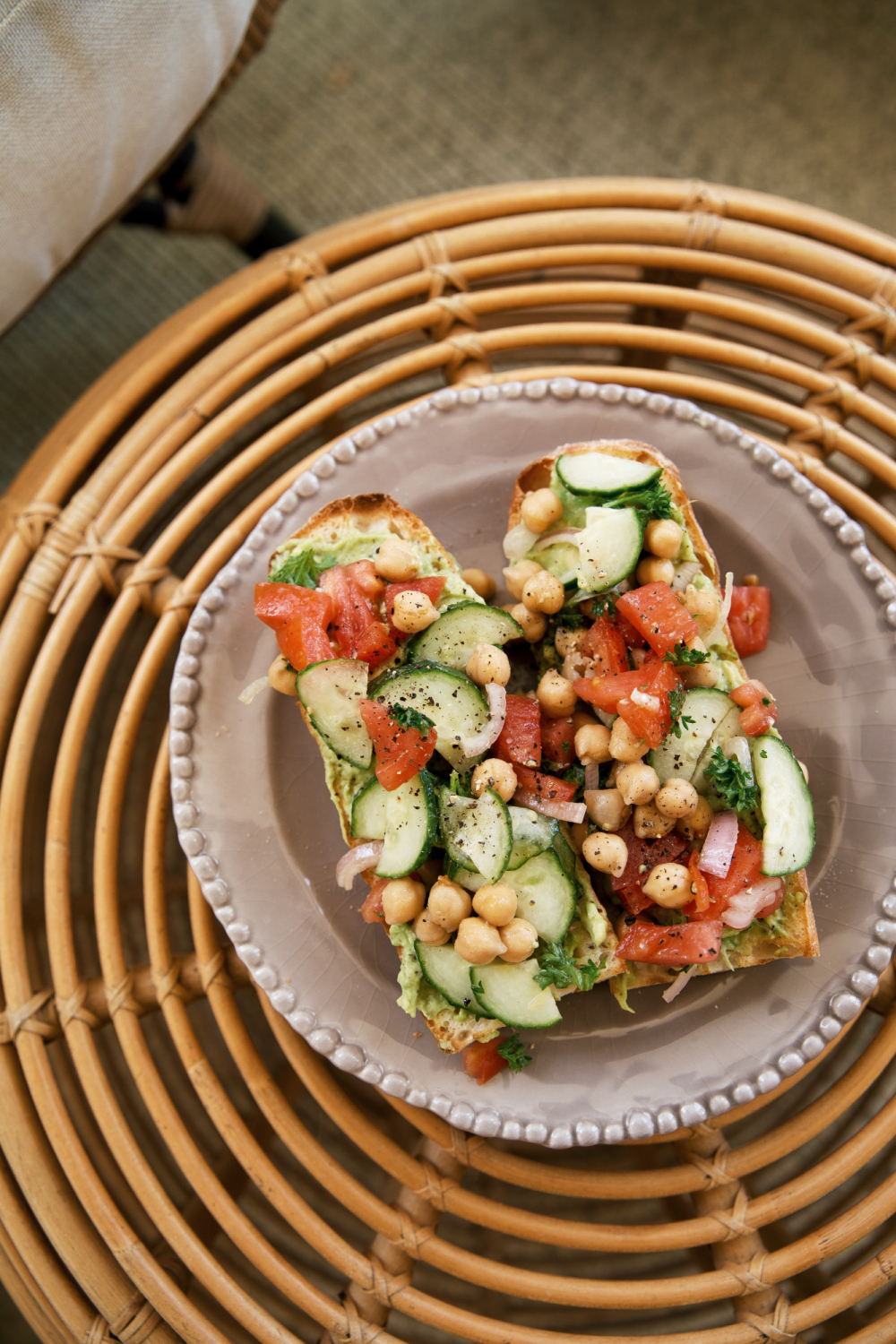 Leave it to Tik Tok to literally curate my entire grocery list.  And you think I'm joking, but I am fully serious.  I am loving the Tik Tok recipes because two things they all have in common: they're quick and easy.
I found this recipe from this gal, and thankfully she also has a website with the recipe so you don't have to watch the video 47x to get the ingredients.  I can't even tell you how delicious, fresh and flavorful this was.  So incredibly easy to make the chickpea salad and eat throughout the week on avocado toast for lunch.  I can't wait to try more of her recipes!
Don't skip on the shallot either!  I really think that is a game-changer for the trip to flavor town.  You heard me.  I also took the lazier route of just brushing olive oil on the baguette and toasting it in the toaster oven, and it was fantastic.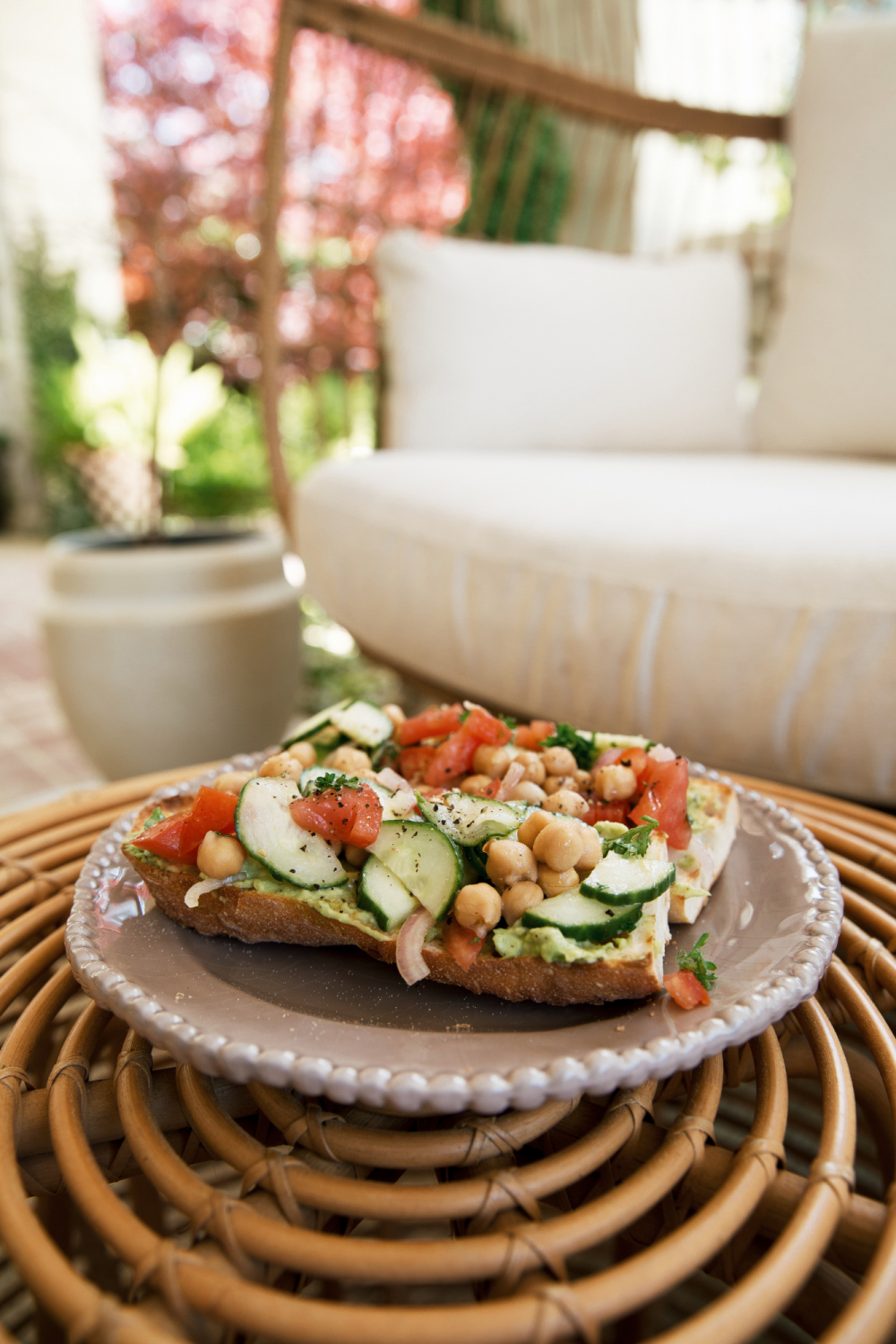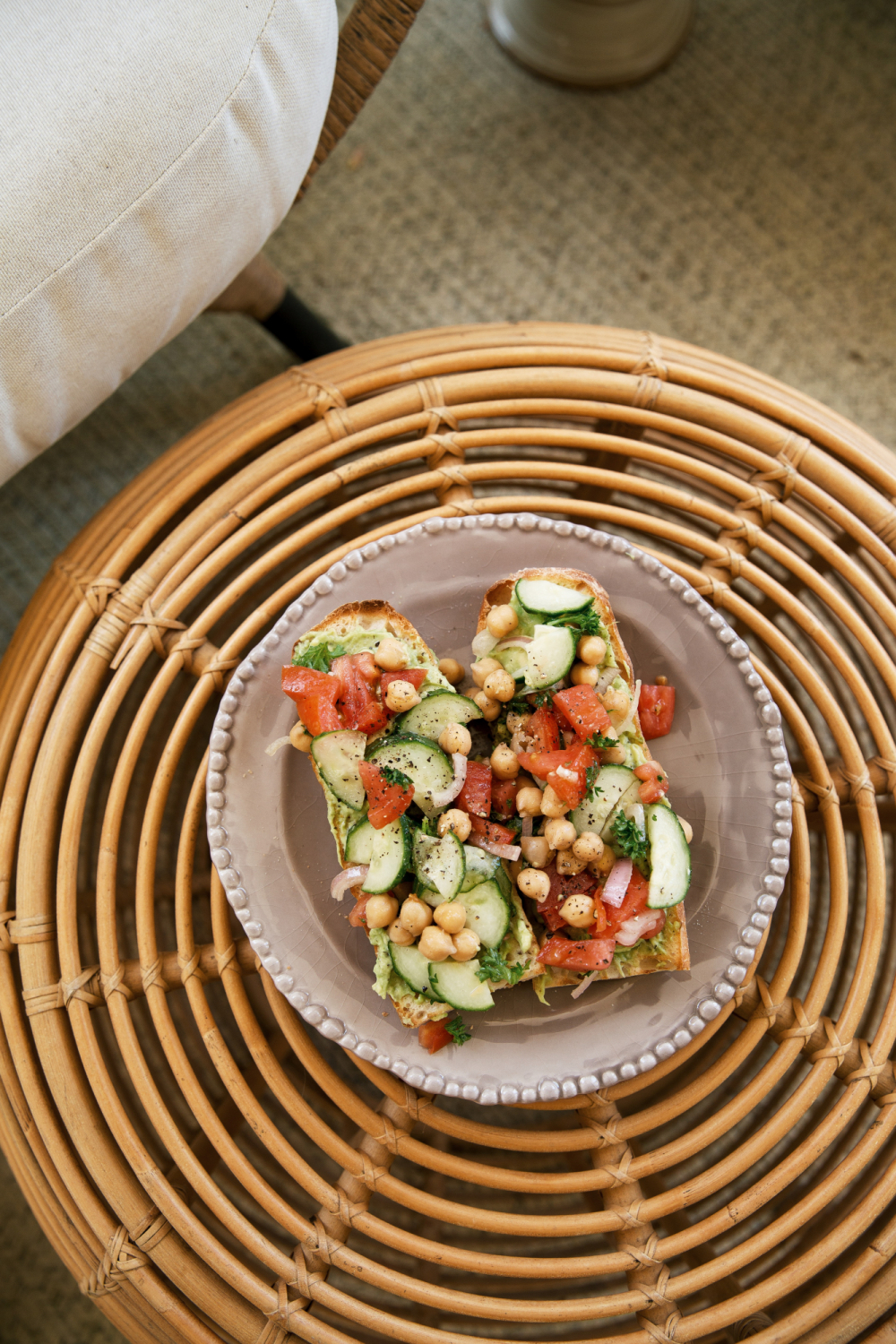 Again, you can find the recipe here.  Make it and tell me what you think!  Thanks so much for reading and sharing – XO –