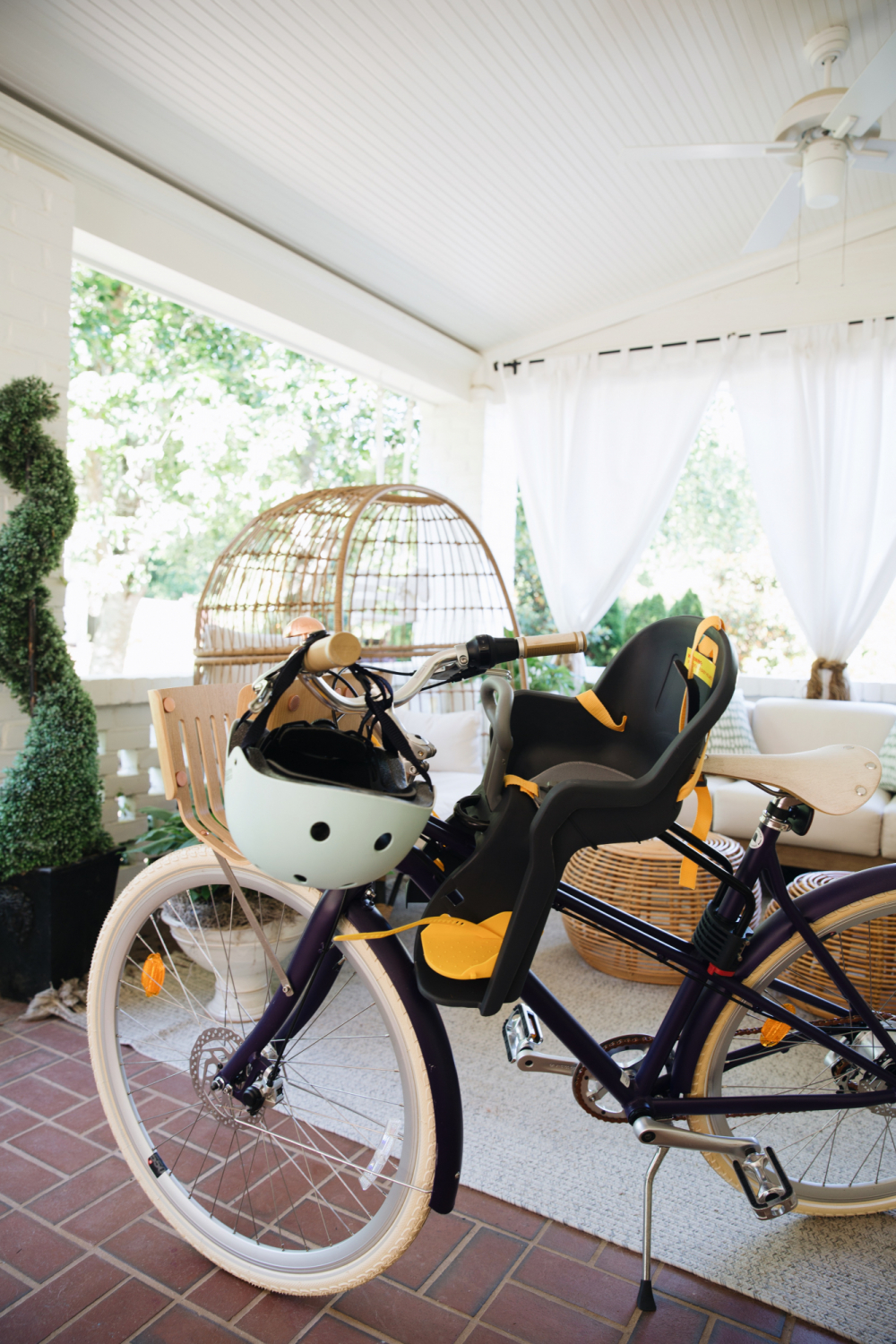 – Hudson's baby bike seat and helmet which have been a BIG hit –
– using this gorgeous champagne bucket as an orchid planter –
– a new skirted ottoman in my office ($50 off orders $199+ with code KATHLEEN50) –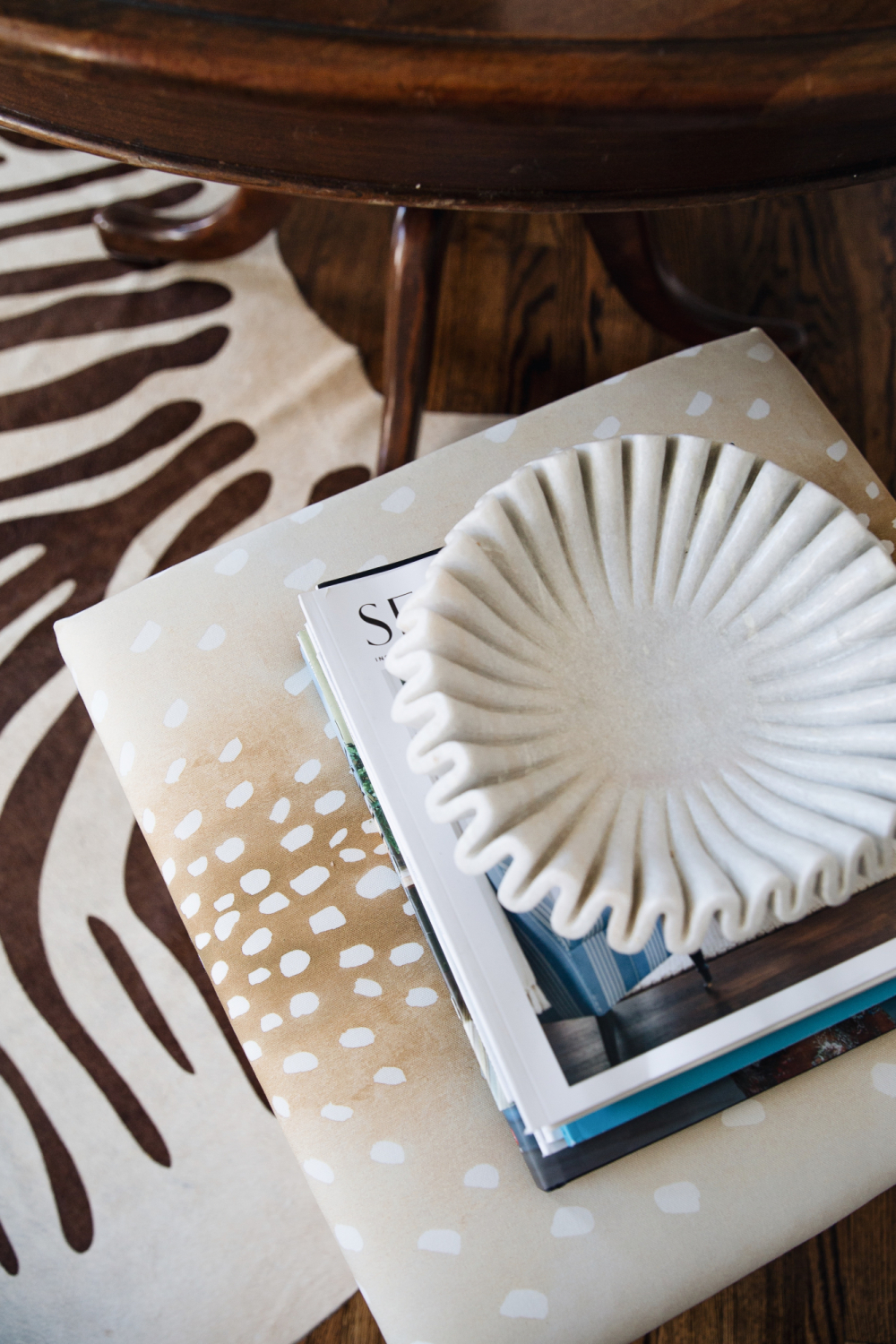 – and a splash of antelope in the foyer –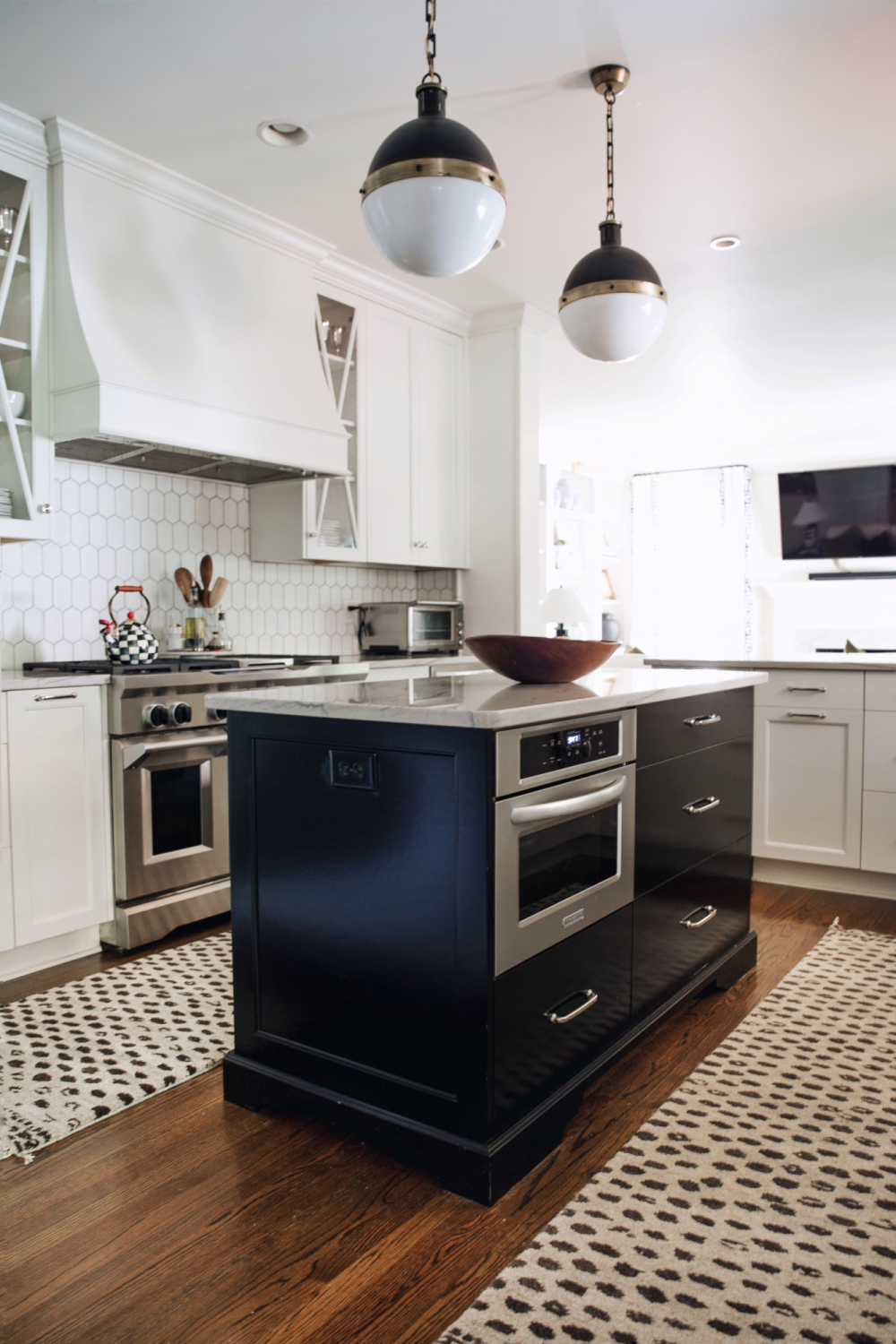 – new kitchen runners that I just oogle from afar, love them so much! –
Hope everyone is having a great start to the almost-weekend!  I am so excited to be visiting my parents for the first time since January, and we are taking a big truck to load up some gems from my parents house before they move this summer.  They are not only leaving my childhood home but also moving towns, so it's going to be an interesting experience.
I'm not as sad as I thought I would be because they're so excited about their new town and house, and I think it's going to be a great fit for them.  That makes it a lot easier!  But it will just be strange not to pull up to that long driveway, hear the fountain water and swing on their screened porch.  It also makes it easier that I now have my own home.  And I have the space and luxury of taking pieces of furniture and gems that will remind me of that house to my current house.  I think if I was still living far away in a rented apartment, it would make me a lot more sad… if that makes any sense.
I also hit a big milestone this week!  After a conversation with my doctor (not Christian, my own doctor, ha!), I got my Covid vaccine.  I was surprised that it made me a little emotional.  I had heard another friend say that, and at the time I didn't fully understand.  But as I waited for the shot, it felt like such a memorable moment.  No it doesn't mean all of this is over, but it's certainly a step in the right direction.  And it was really important to Christian that I get vaccinated, so I went ahead and took care of it.  Afterwards I couldn't help but be in a chipper mood.  It was a small moment of hope and a little bit of relief.  So far I feel good without any significant side effects, and now that I have my little vaccinated card, I feel like it's a mini diploma.  You gotta celebrate the wins, even if they seem small!
I hope everyone has a beautiful weekend and finds some time to get outside and enjoy the weather.  I am loving spending more time outside, it really feels so therapeutic.  Thank you so much for reading – XO –