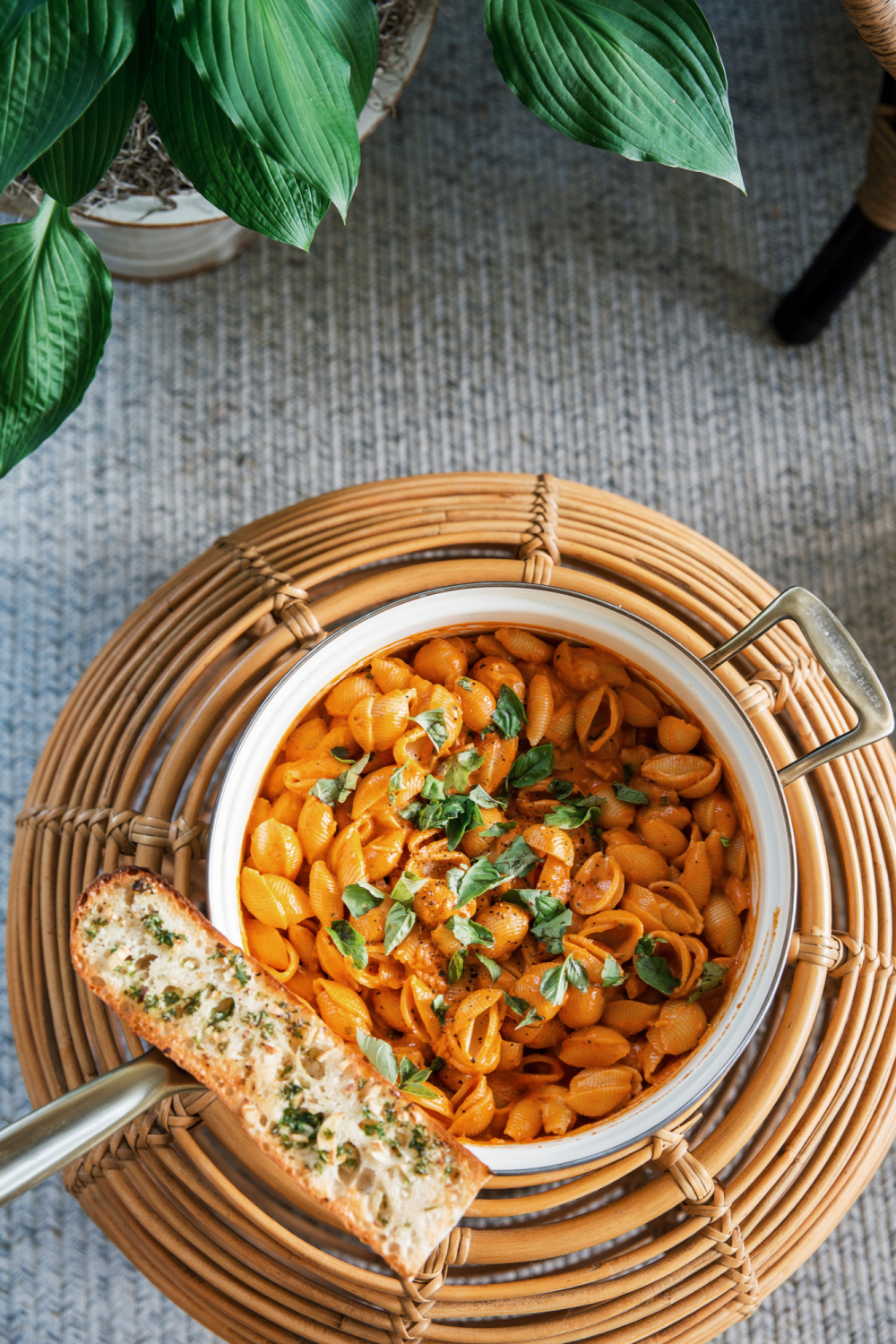 I know you've probably heard about this pasta before, but I have been eating this probably a little too often lately, and I wanted to share how I make it!
Apparently supermodel Gigi Hadid shared her recipe for spicy vodka pasta on Instagram Stories last year, and it's been all over the internet since.  And it is crazy easy and wildly delicious.  You could add a protein or a green side salad, but we usually just toast some garlic bread and call it a weekday dinner.
I usually double the recipe and half the red pepper flakes and still have a plenty spicy pasta with leftovers that warm up really well.  When I made this for the whole family I eliminated the red pepper flakes altogether and Hudson loved it.
I've also made this with other types of pasta, and I really do think shells is the best way to go.  The way it scoops up the sauce it's just… *chef's kiss.*
Ingredients (serves 4):
1/2 cup olive oil
2 cloves of garlic, diced
1 – 2 green onions
1/2 cup tomato paste
1 cup heavy cream
1/2 cup pasta water
2 tablespoons vodka
1 teaspoon red pepper flakes
1 lb shells pasta
2 tablespoons butter
1/2 cup parmesan cheese (fresh grated if you really want to go for it)
Salt and pepper to taste
Toppings: fresh shaved parmesan, chopped basil
Directions:
Heat the olive oil, garlic and onion in a large saucepan and cook until soft.  I used my MacKenzie-Childs pan that I love so much for pastas or broth-y dishes.
Add the tomato paste and cook until it blended well and slightly darker in color.  Add the heavy cream and vodka, cook until evaporated.  Add in red pepper flakes (more or less depending on your preferred spice level) and salt & pepper to taste.  Remove sauce from heat.
Cook pasta separately and save 1/2 cup of pasta water.
Add the pasta water and butter to the sauce.  Once blended, add in your cooked pasta.  Lastly, add in your parmesan cheese and stir it up.
Top with more salt and pepper to taste and freshly shredded parmesan and chopped basil.  And tell me it's not crazy good!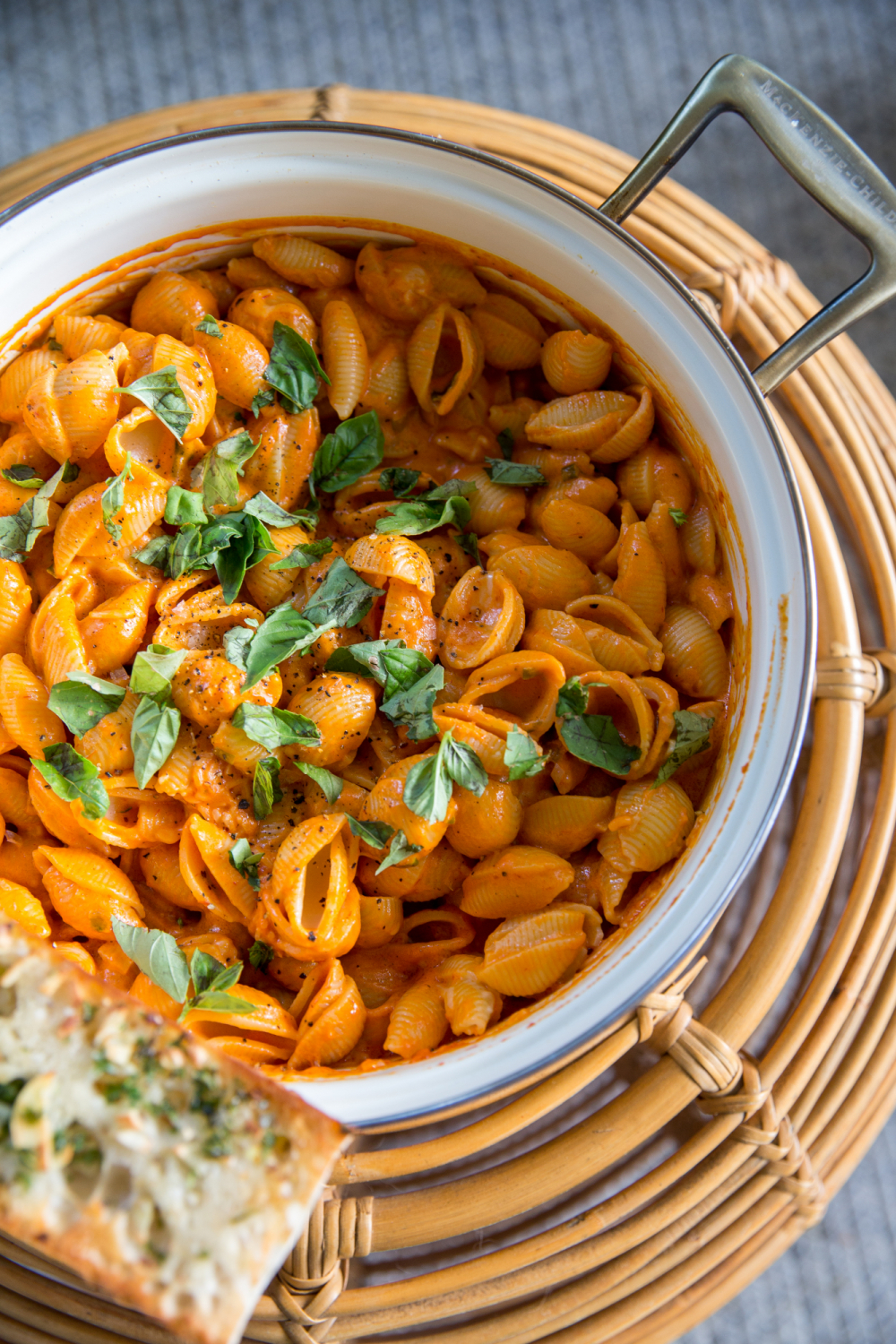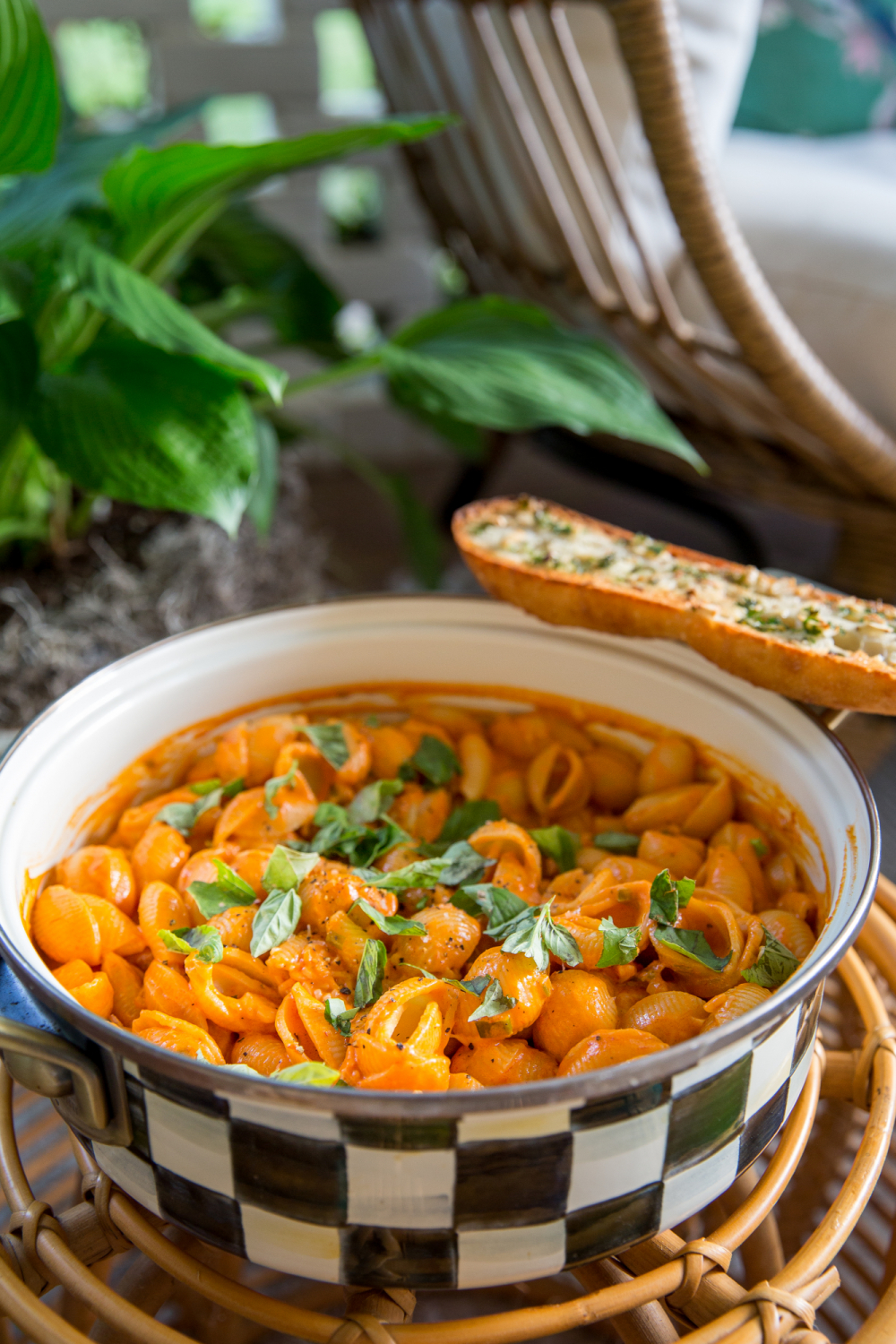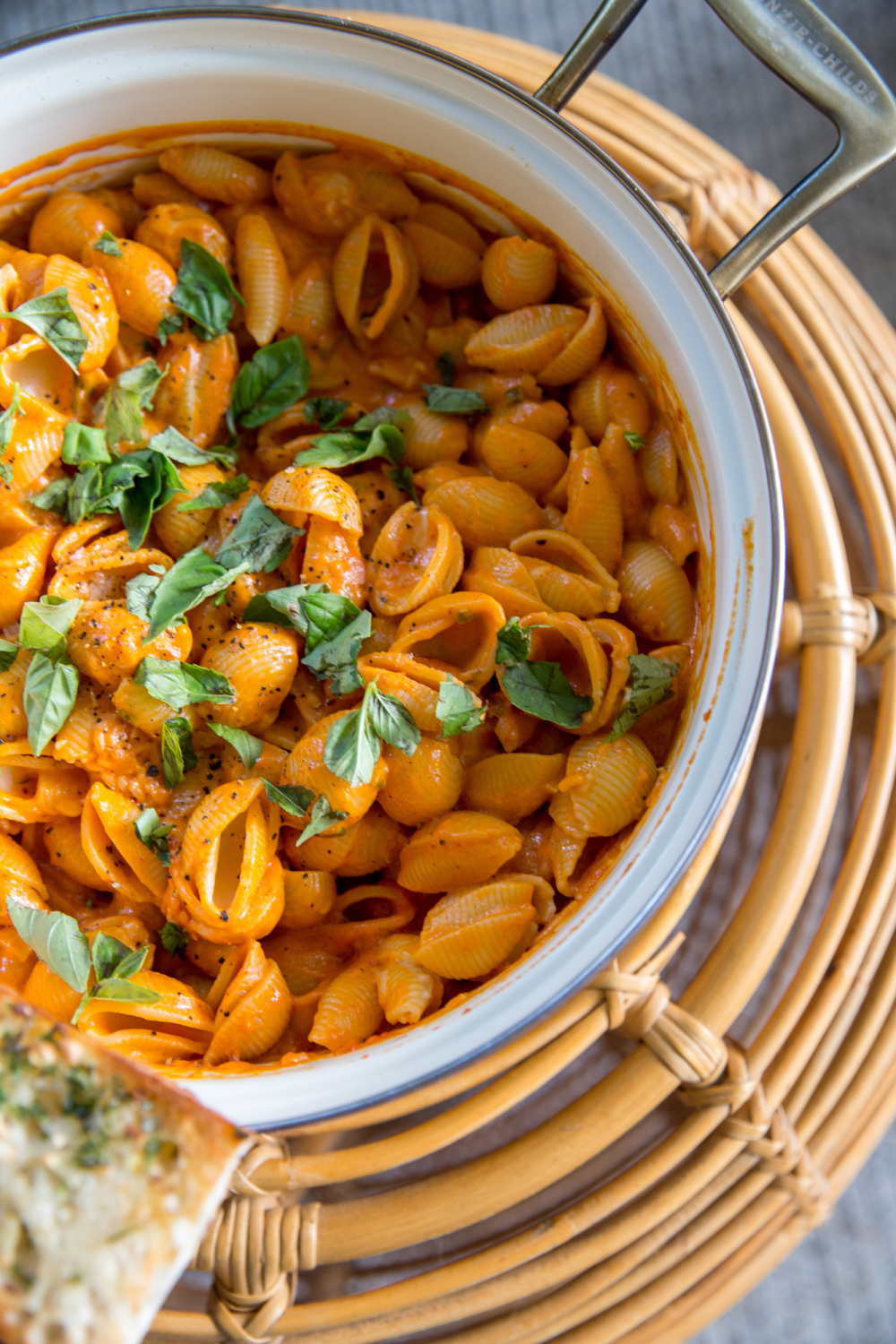 If you try it, I would love to know what you think!  Thanks so much for reading, and for more recipes be sure to visit the "food + drink" category of this site under "home."  Happy eating!  XO –