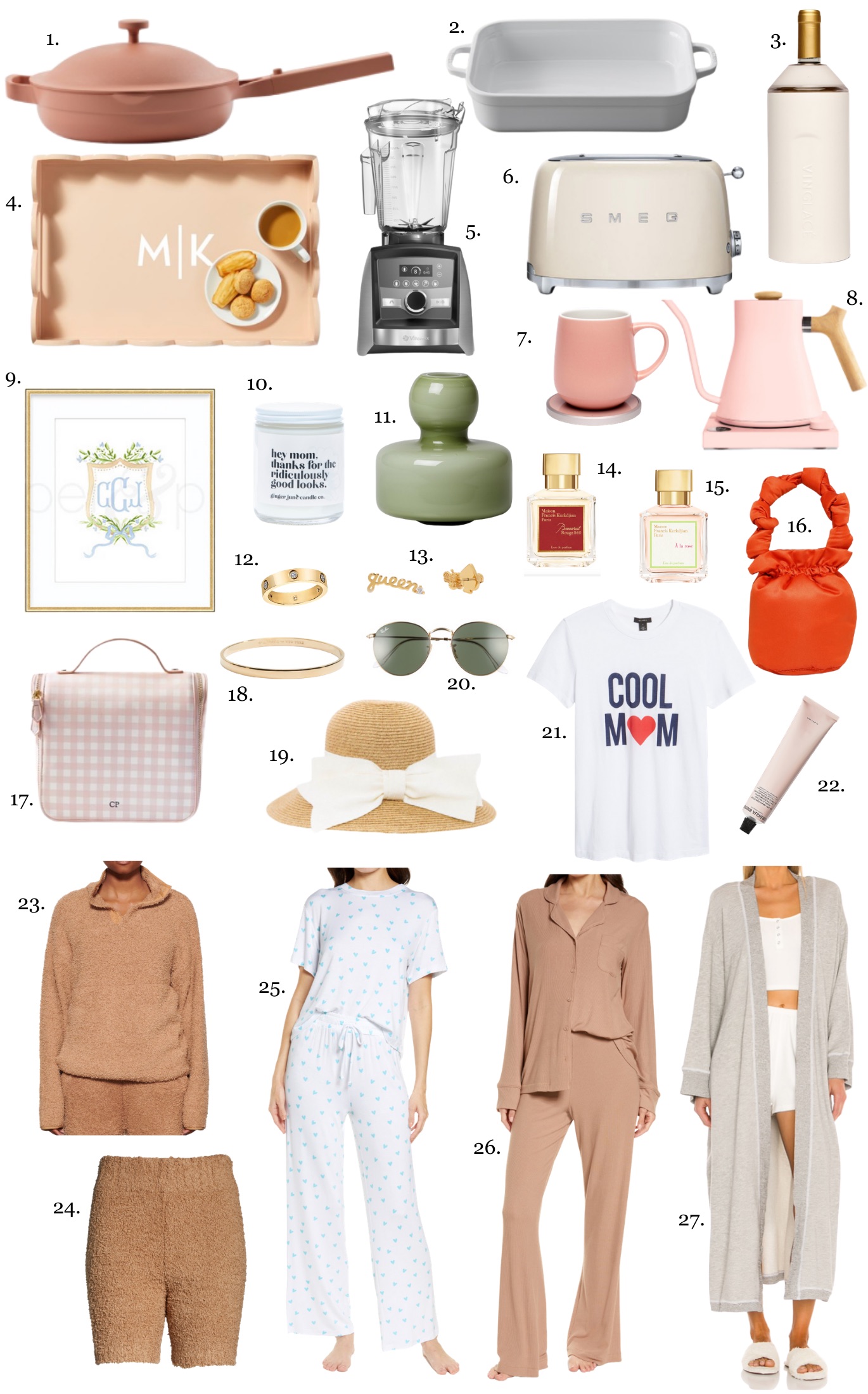 Sharing some last minute gift ideas for Mother's Day, which is this Sunday – wow, it feels like that arrived quickly!
I always feel like a piece of jewelry like this bracelet, these "queen bee" earrings (adorable) or this $14 designer-inspired ring is always a winning choice.  Along with something elevated for the kitchen like my favorite pan (on sale! more about it here and here) or this super chic wine and champagne chiller, which are little moments of glam in the home.  I've also had my eye on this mug and warmer set for so long now.  How pretty would it be on an office desk?
Pretty pajama sets or a luxe robe is another idea that always feels like a win.  I love these neutral pajamas that look crazy soft, this short sleeve set is great for spring and summer and what doesn't feel perfect about a sweatshirt robe.  Throw some fuzzy slippers or a breakfast in bed tray in for an A+ combo.
If we're looking to splurge, the cult favorite Maison Francis Kurkdjian Baccarat Rouge 540 fragrance is always a good idea, and their more feminine A la Rose would be a beautiful gift as well.
I'm asking for the same thing I asked for last year.  Breakfast in bed, a homemade card (bonus points if there are handprints) and a happy day with no diaper changes.  That's my perfect day!  I have the most delicious pasta recipe coming this week – excited to be back in the office.  Hope everyone has a great start to the week!  Thank you so much for reading – XO –