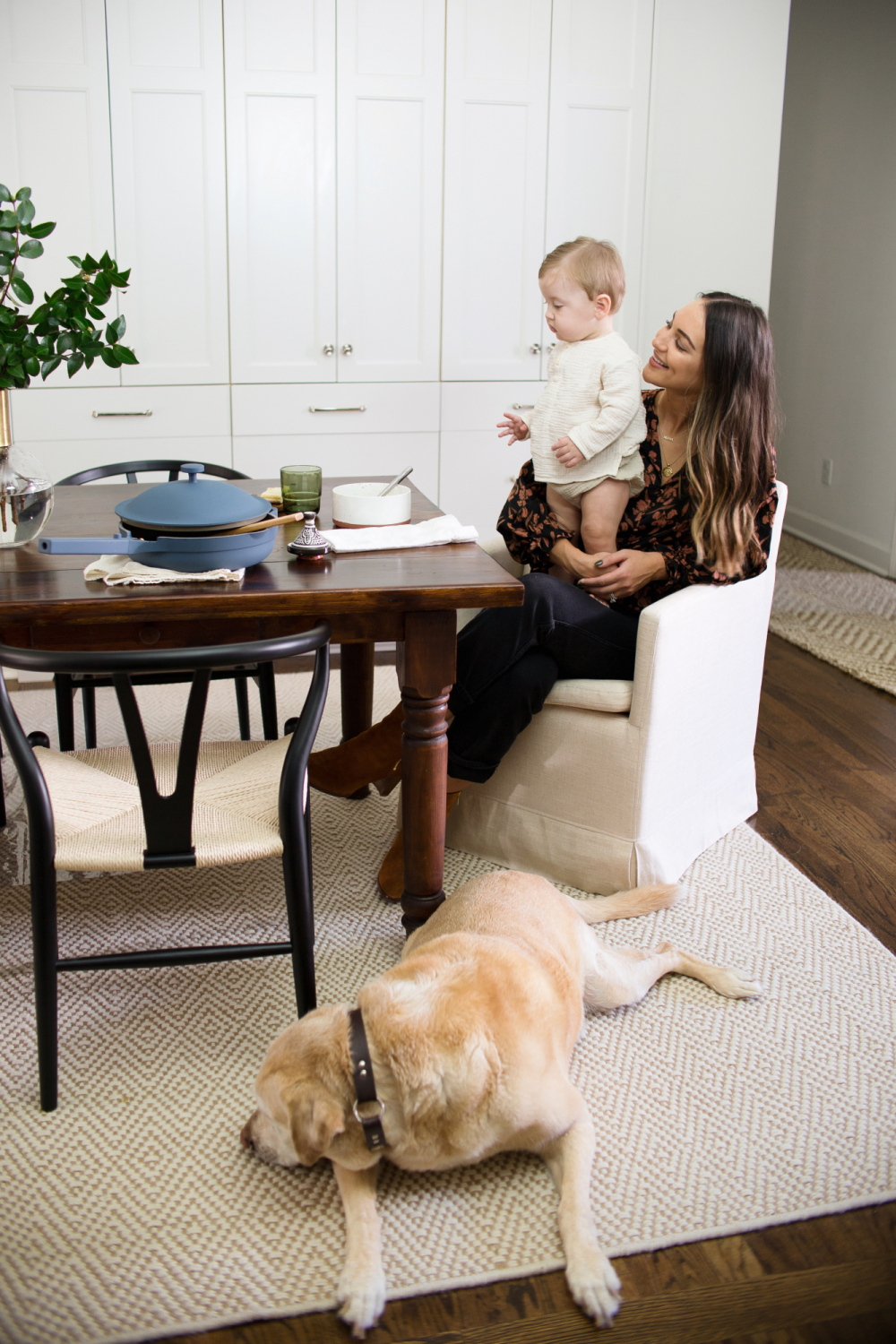 Some of you might remember me talking about my deep, deep love of my Our Place Always Pans not too long ago in this post.  We have had ours for almost a year now, and with the holidays ahead of us, I thought there was no better time to remind you guys why this pan is the bff for anyone who spends time in the kitchen!
This pan is nontoxic, lightweight, comes in six different colors, and it's ridiculously easy to hand wash.  It also comes with a steamer basket that nestles easily into the pan in addition to a wooden spatula that we use all of the time.  One of my favorite things about it is that the sides of the pan are taller than all of our other pans.  This means it's still really easy to use for any dishes that involve liquids – no boiling over!
I've thought about some of the ladies in my life several times and how much they would love this pan.  I would highly recommend for anyone that is the designated chef of their house.  So many of us are cooking more than ever this year, so anything that makes cleanup even faster is a friend of mine.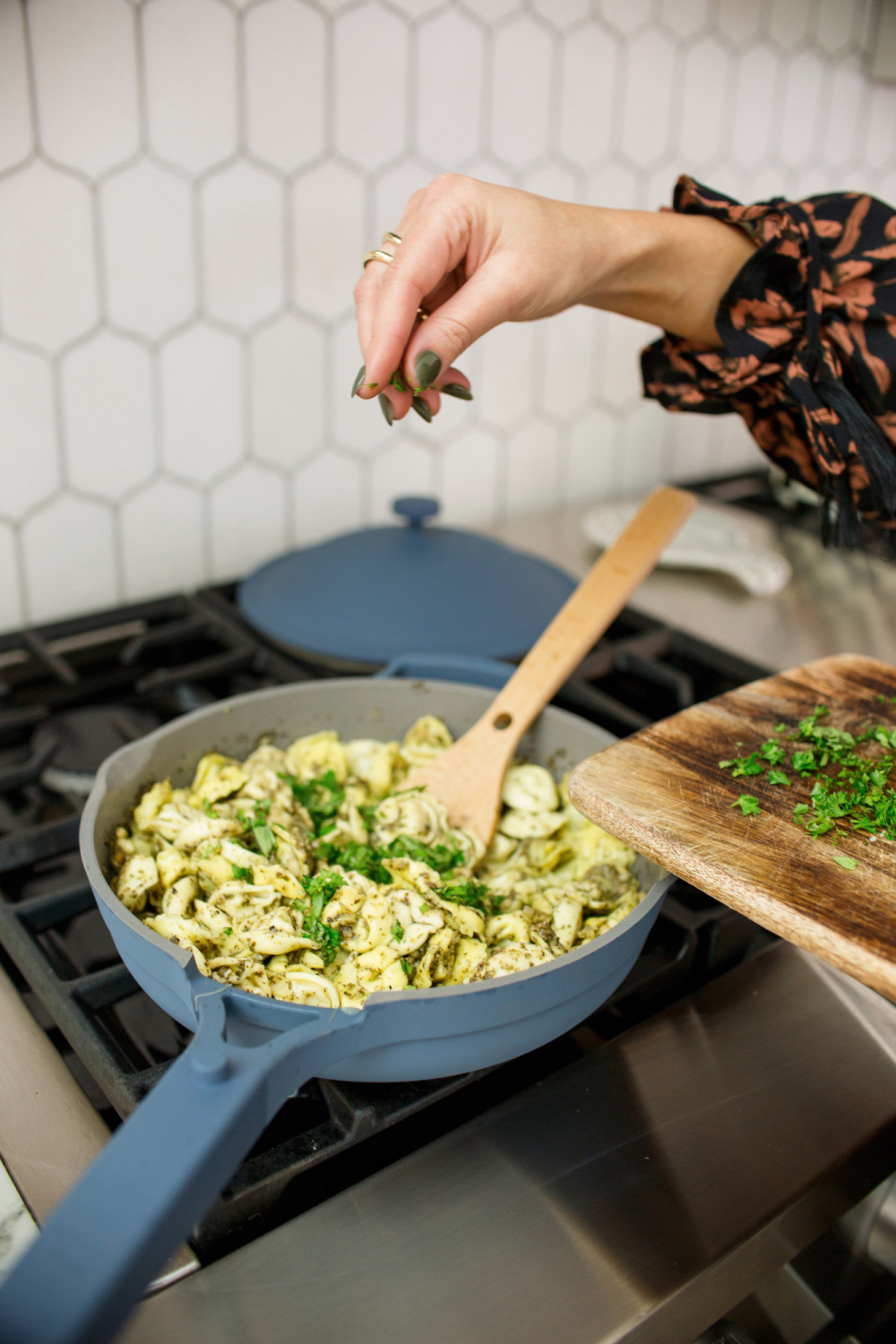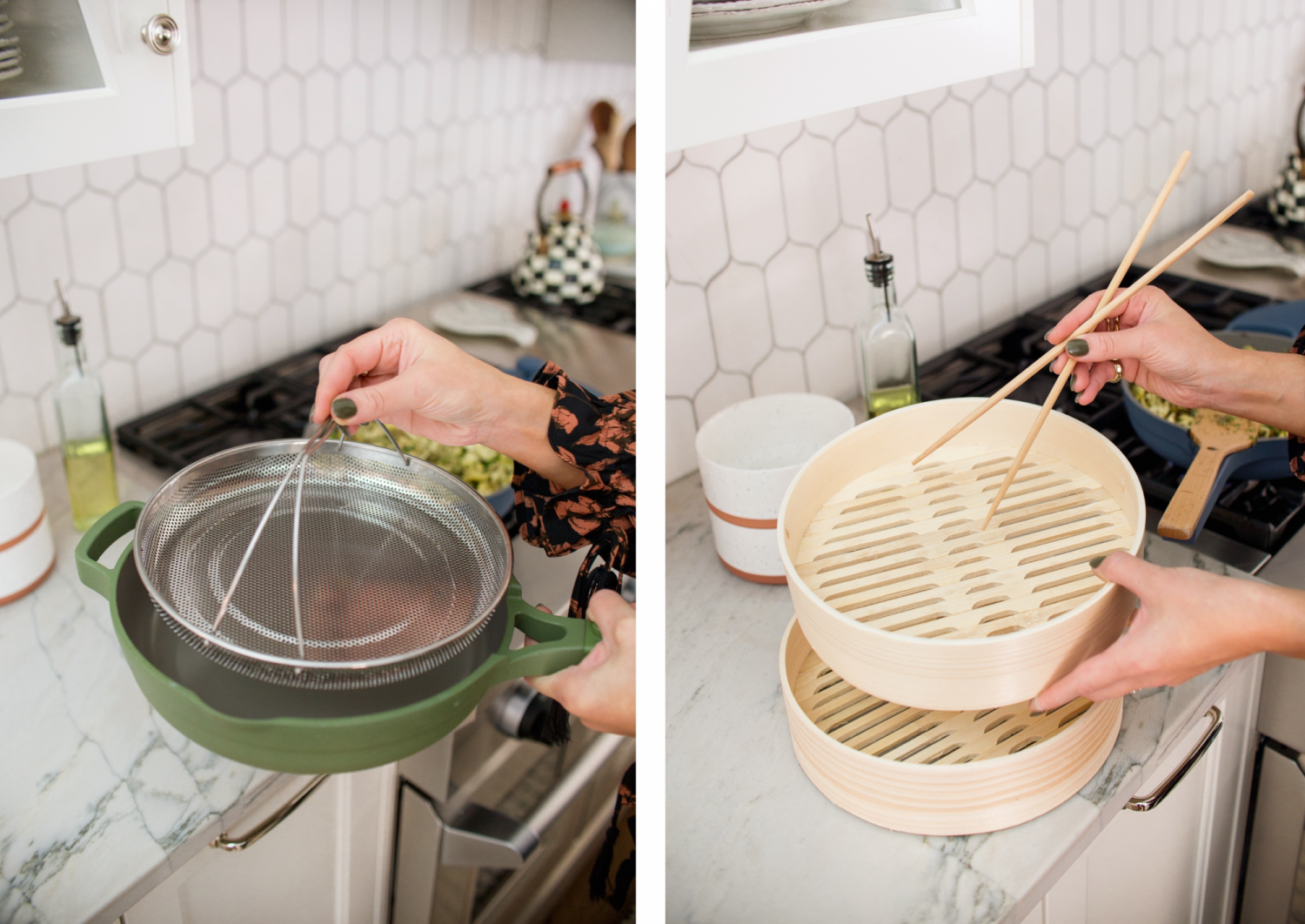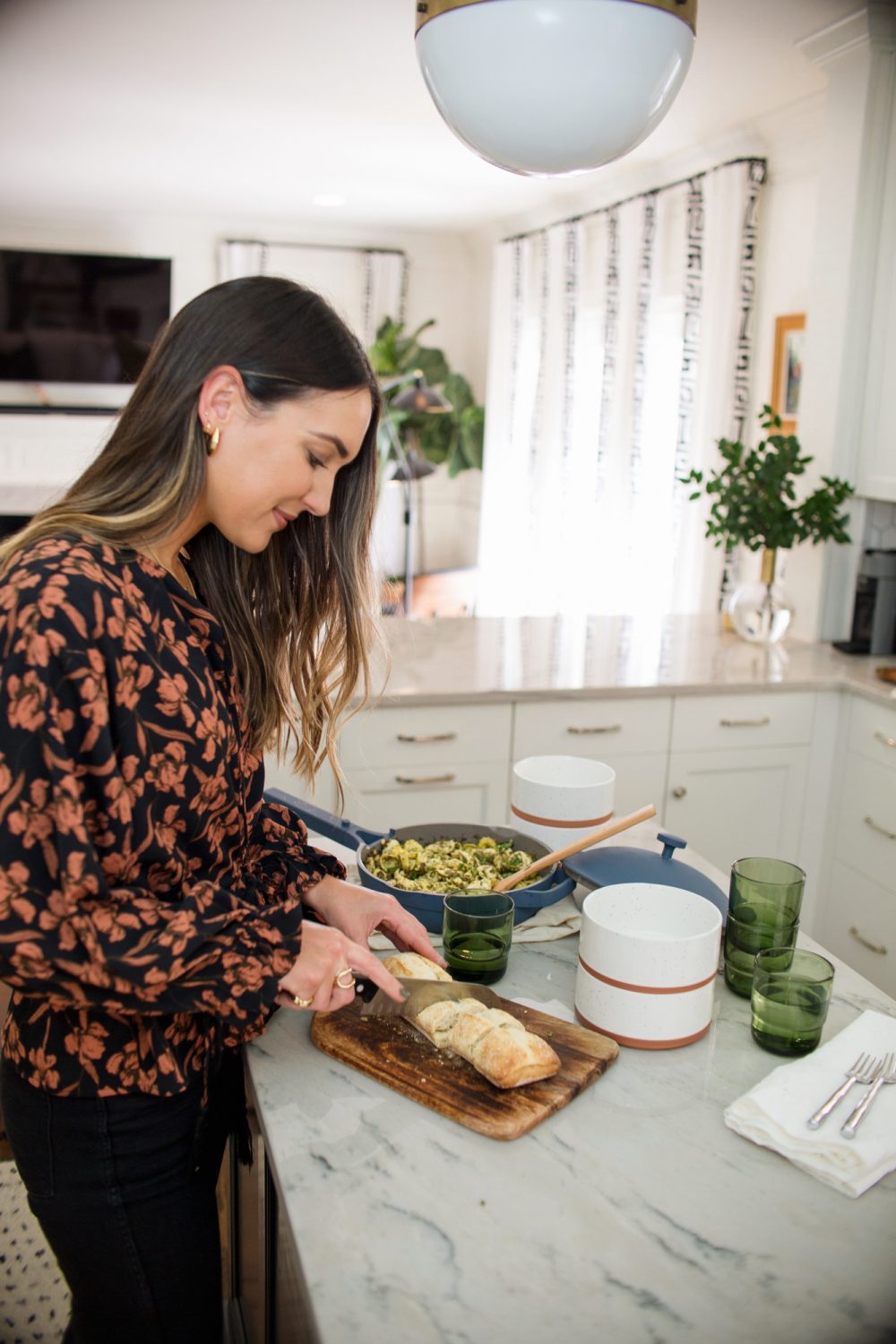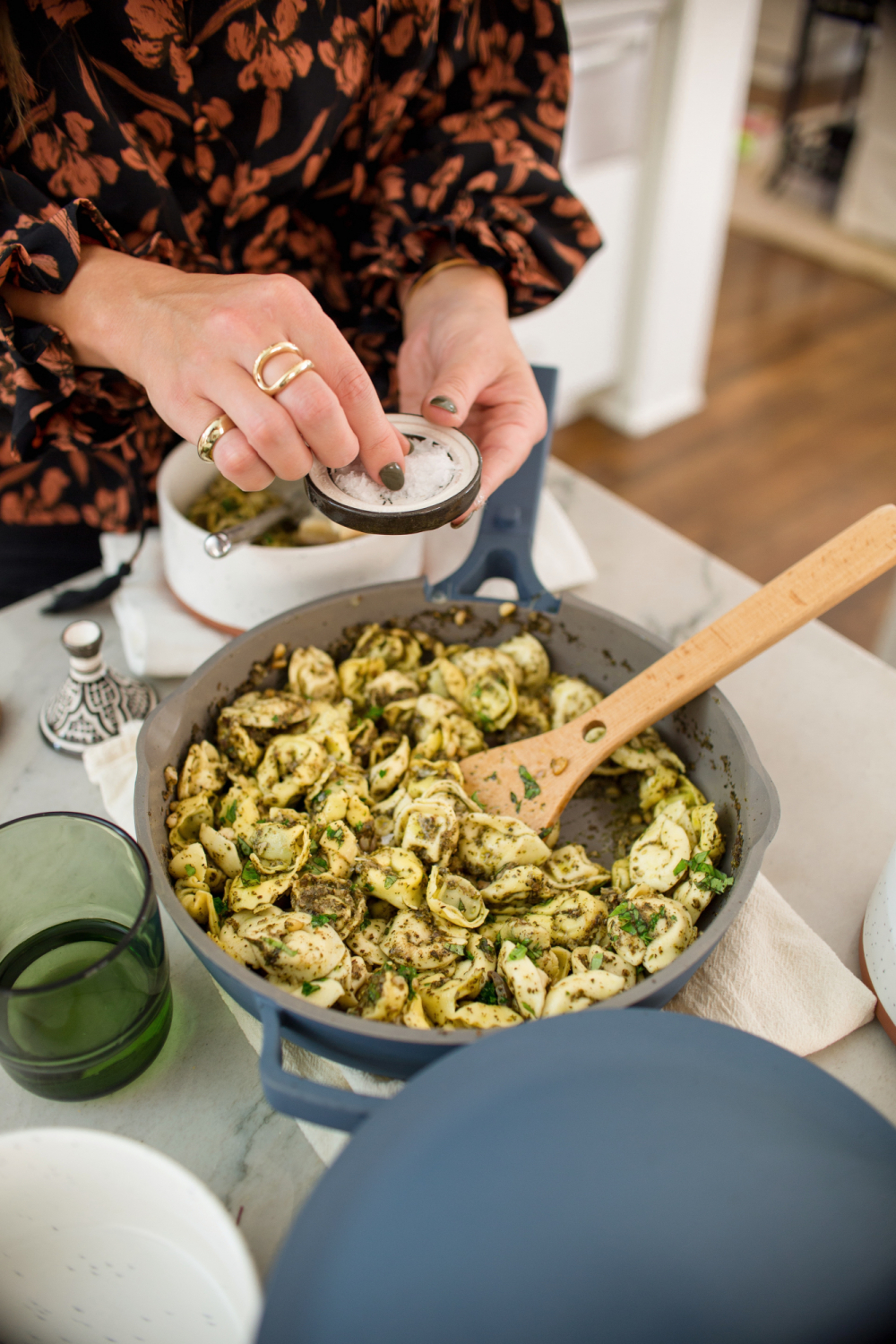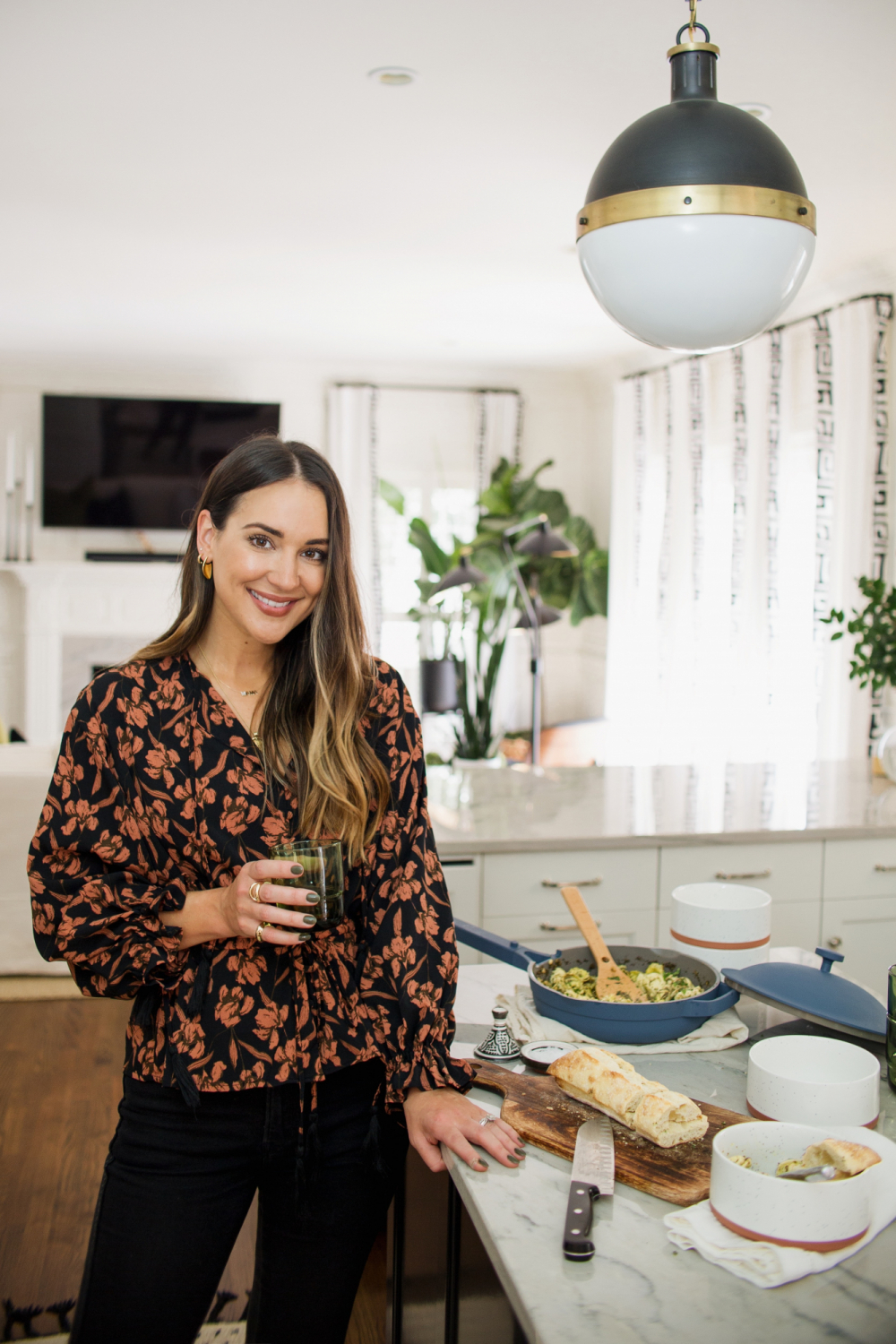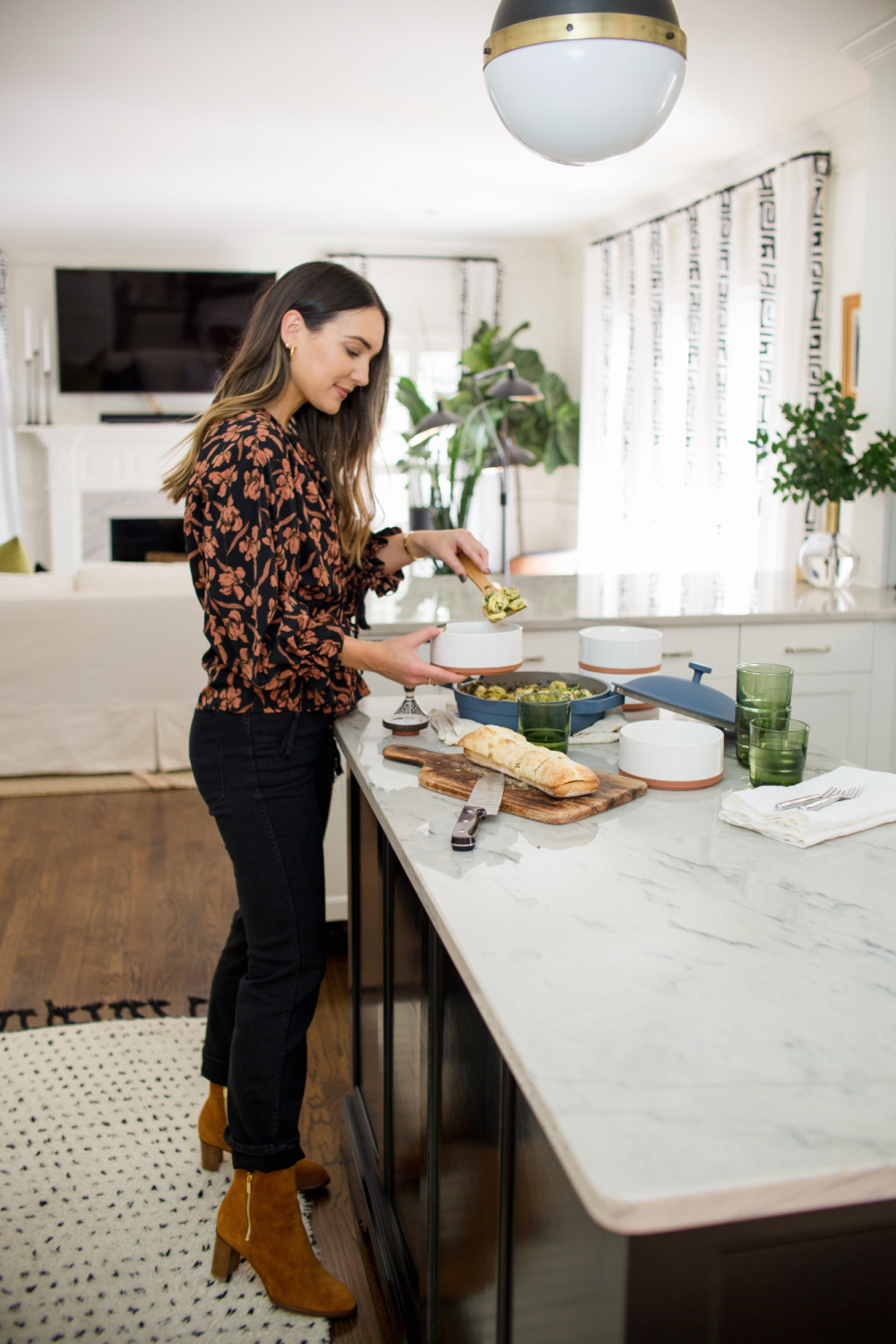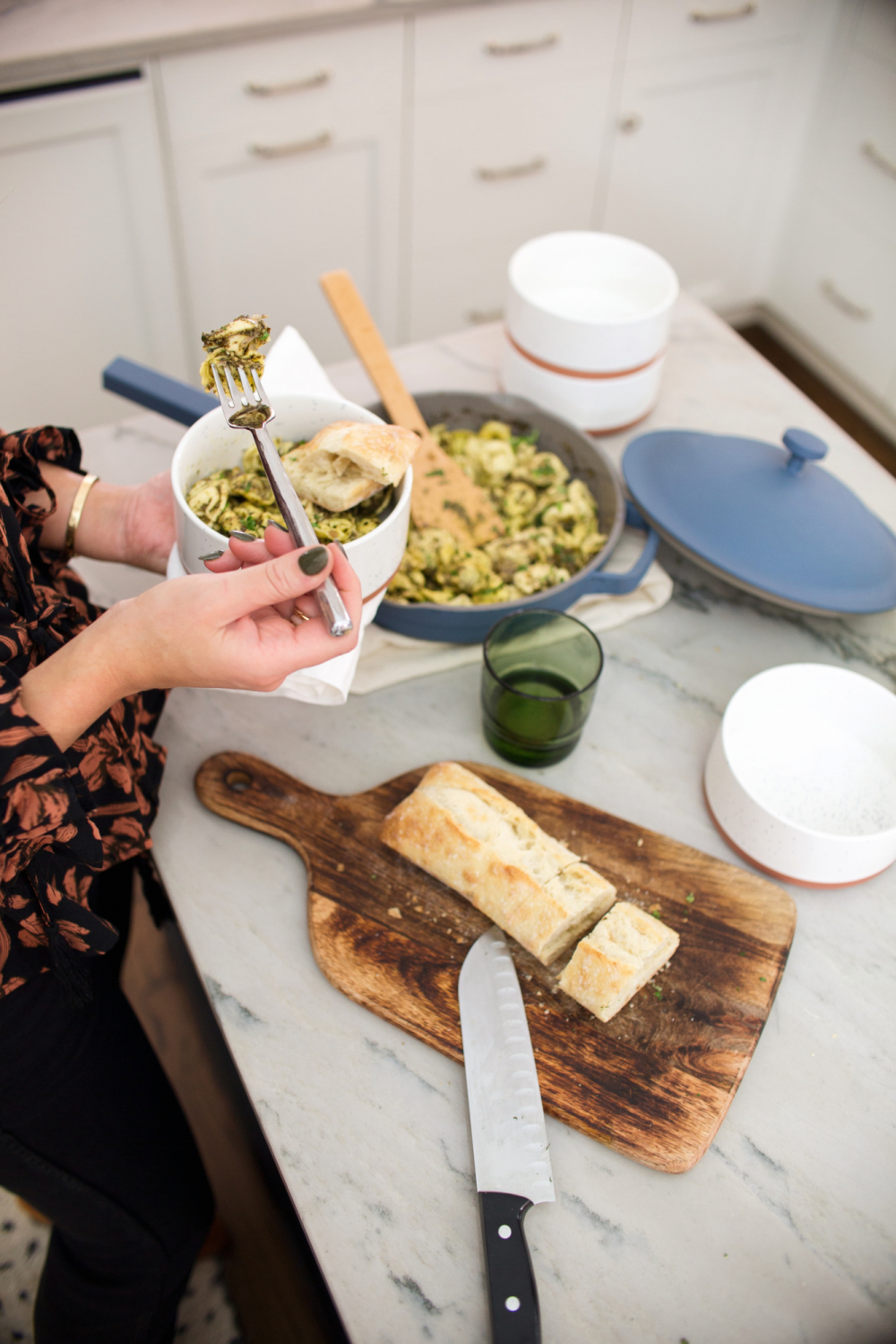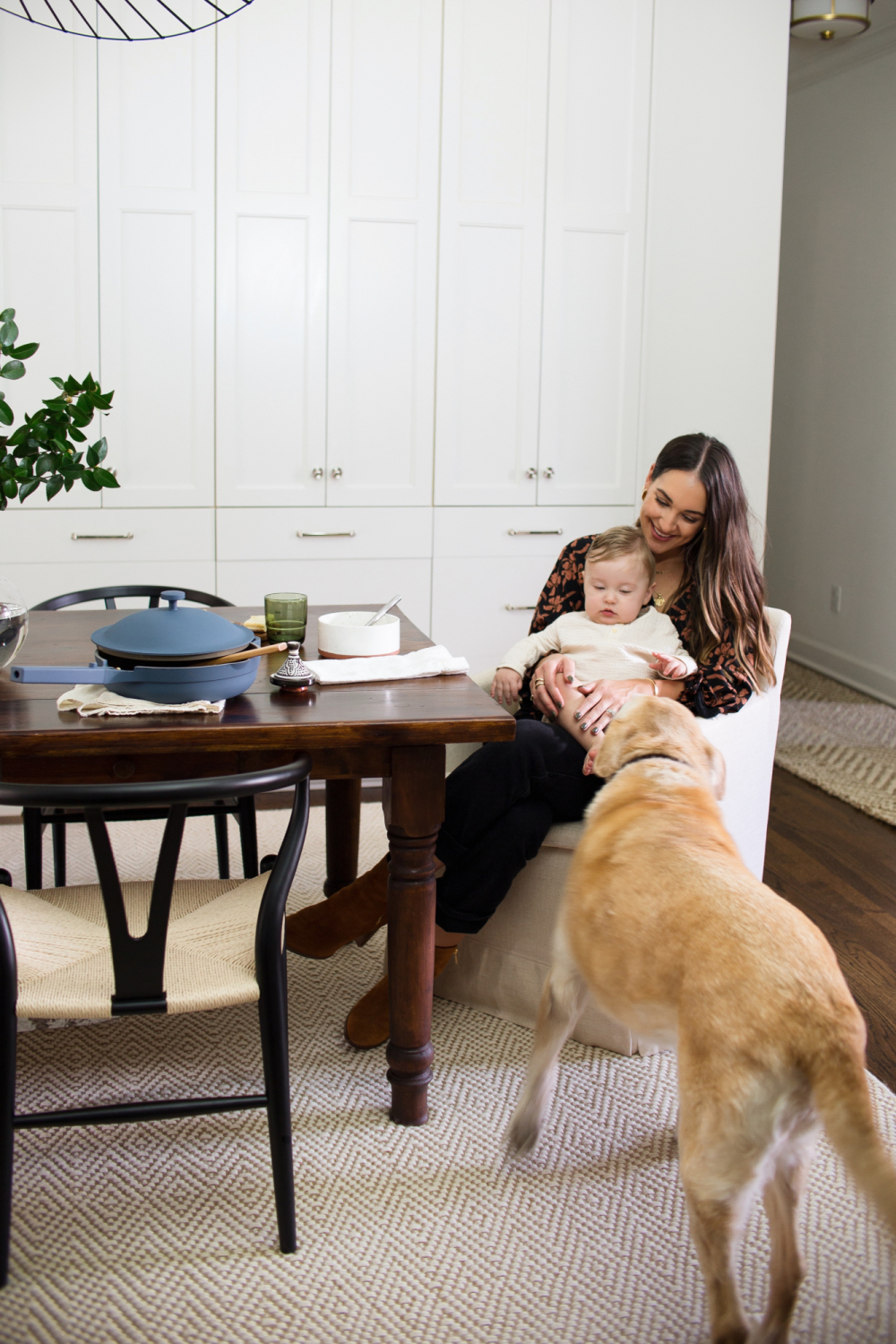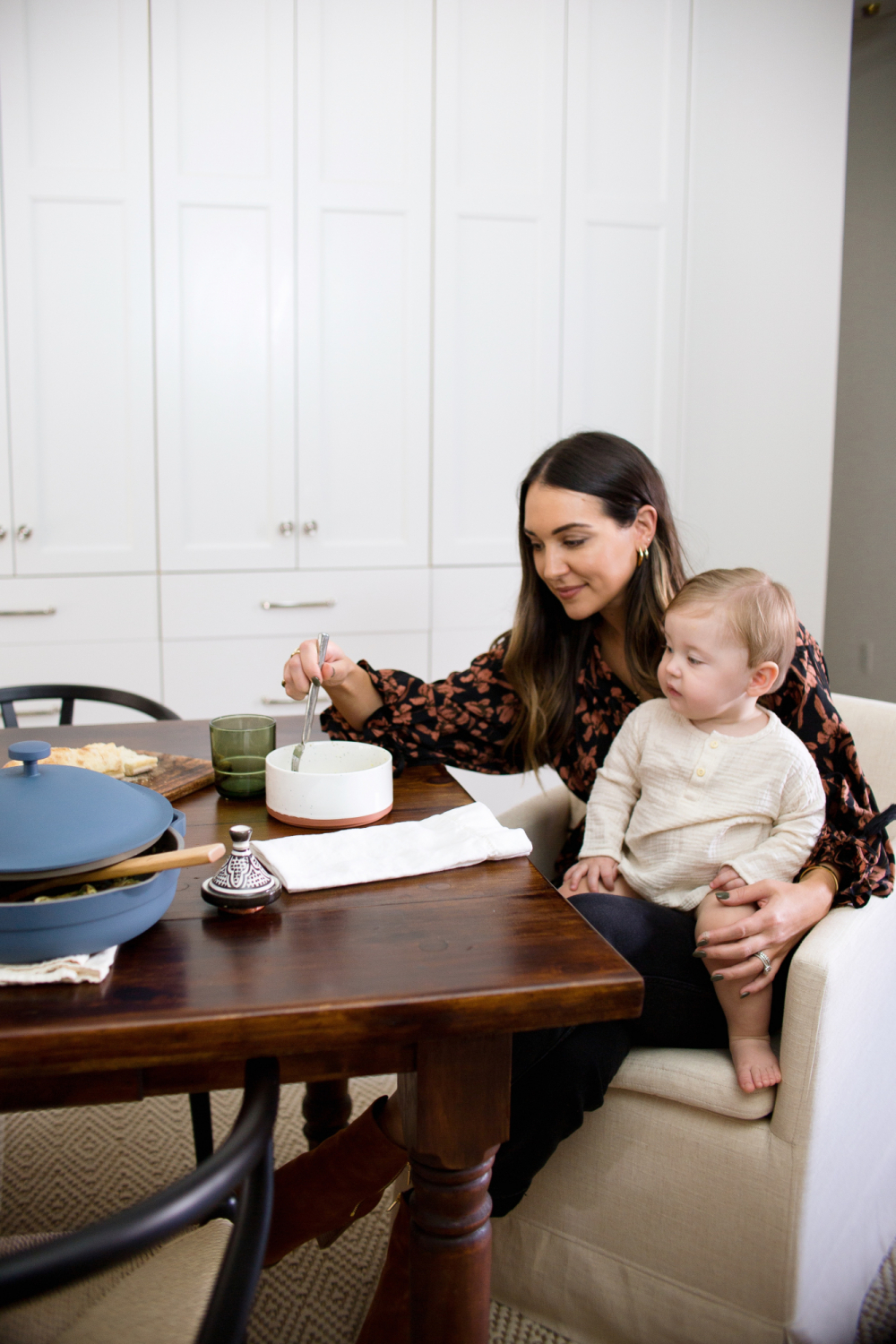 photos by Christian Barnes
Always Pan in Blue Salt | Drinking Glasses in Dawn | Side Bowls in Spice | Spruce Steamers
I pulled this very easy pesto pasta and garlic bread recipe from this post, I just used tortellini instead of rigatoni.  Except I forgot to add the shredded chicken that I had already cooked.  Thankfully, Hudson the hungry baby bird didn't seem to mind!
You can find more information on the Always Pan here, and trust me – you're not going to regret it.  It's our most-used cookware piece by a landslide.  I love the Sage and Char colors.
And don't forget you can find all holiday-related content, including gift guides, at the top of this site under the "holiday" tab.  Thank you so much for reading – XO –
brought to you by Our Place