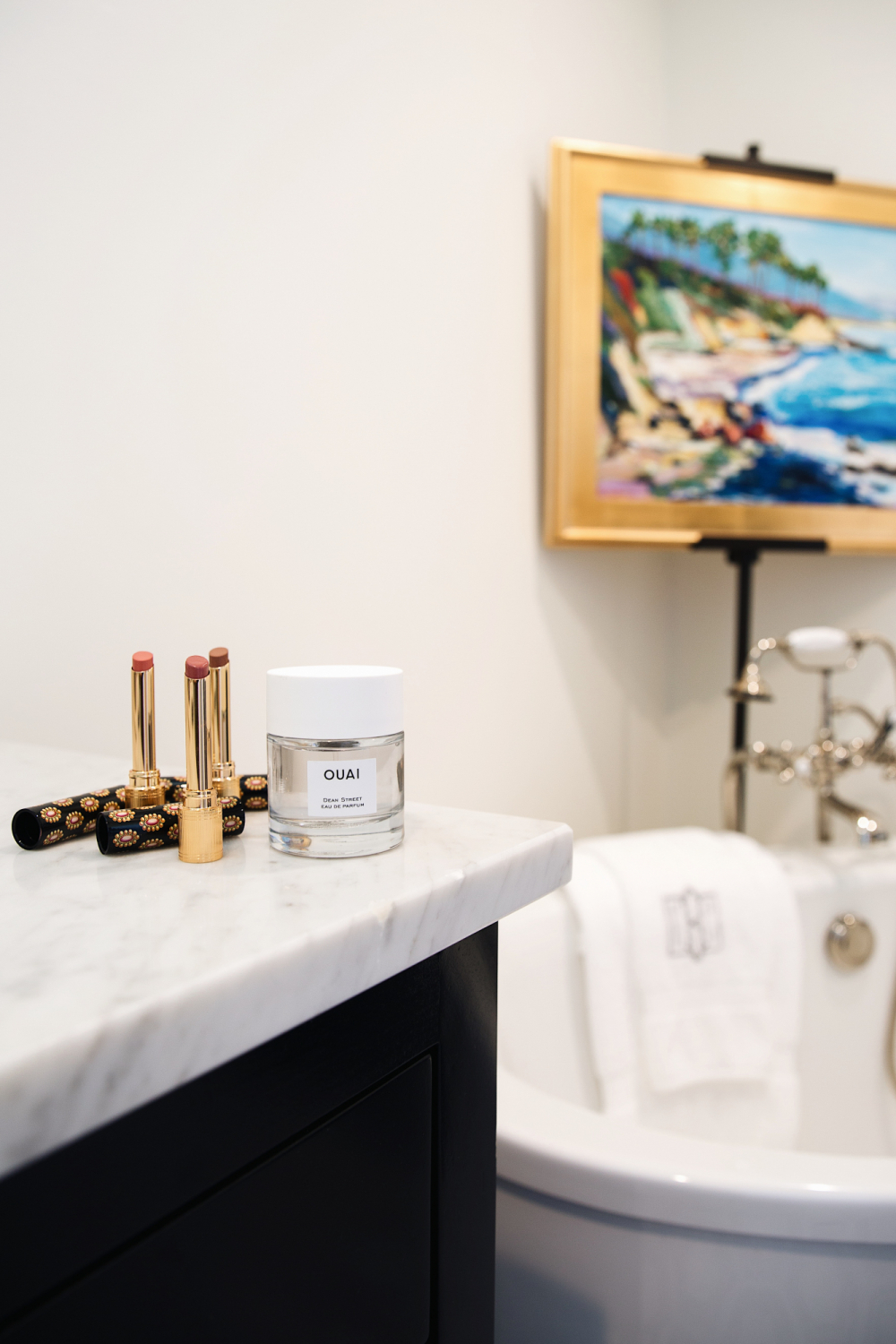 – two new beauty products I'm loving: Gucci Lip in Call it a Day + Ouai Dean Street parfum –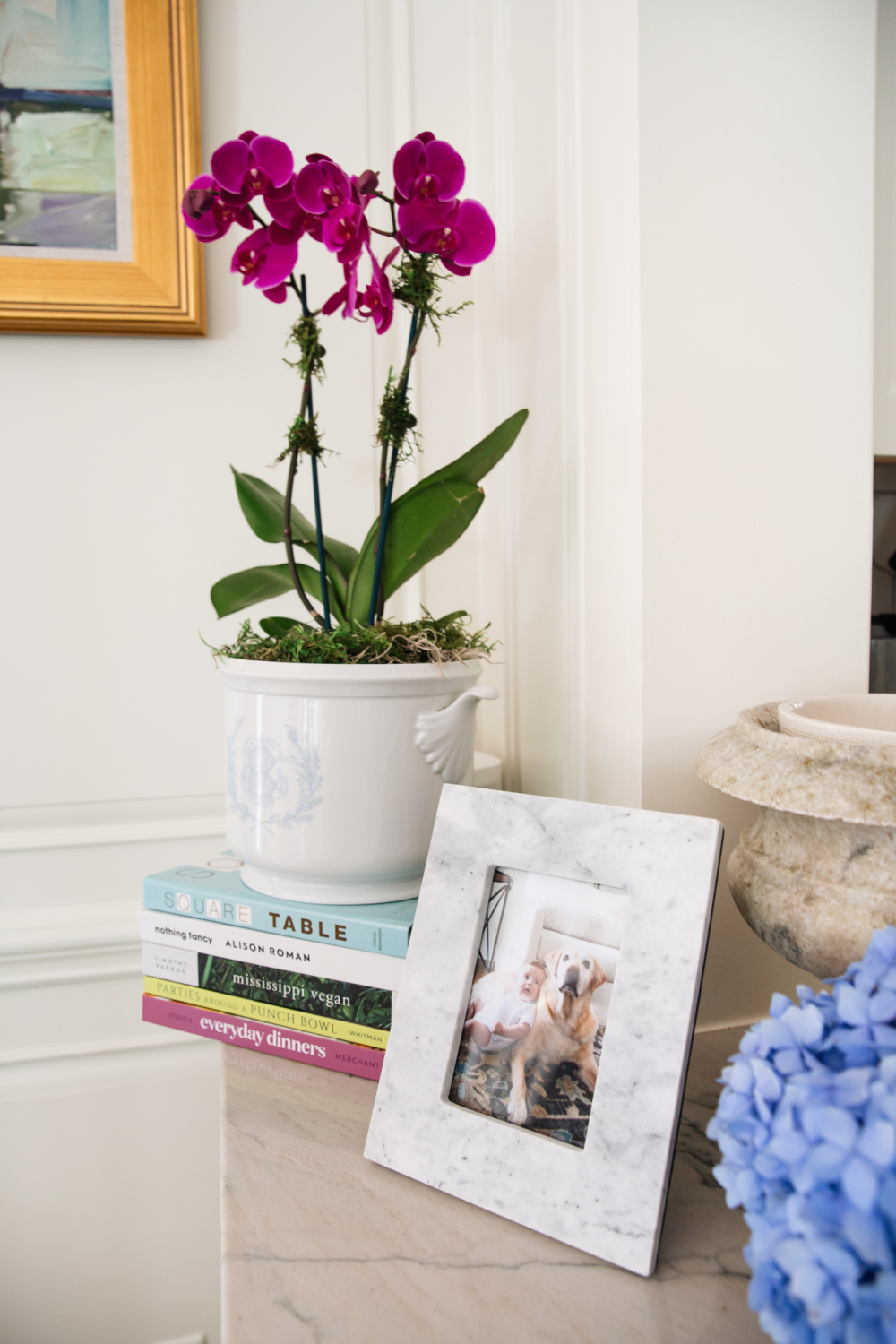 – putting this frame where I can see the "kids" more often –
– nearly finishing this laugh out loud hilarious collection of essays –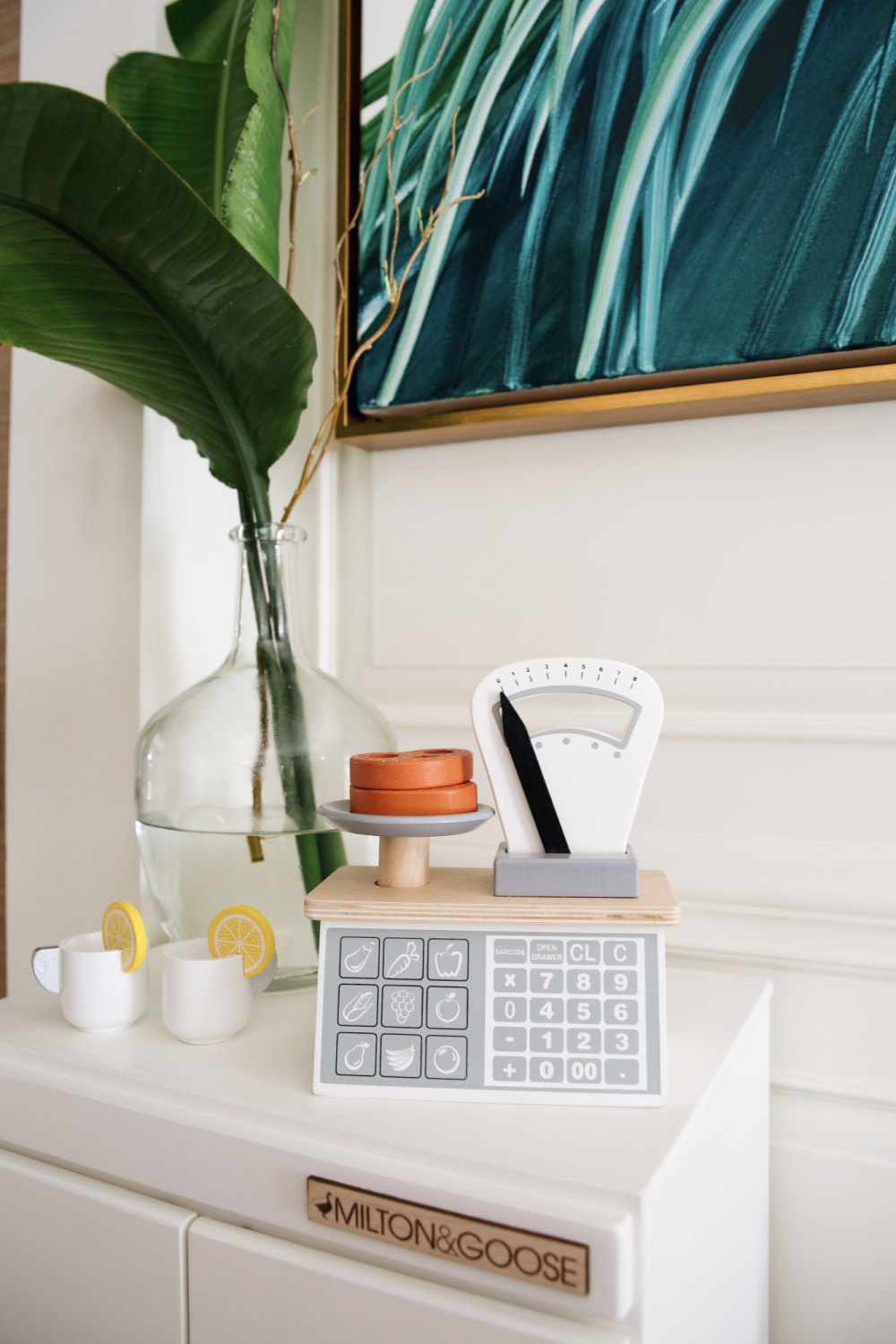 – the cutest little toy food scale –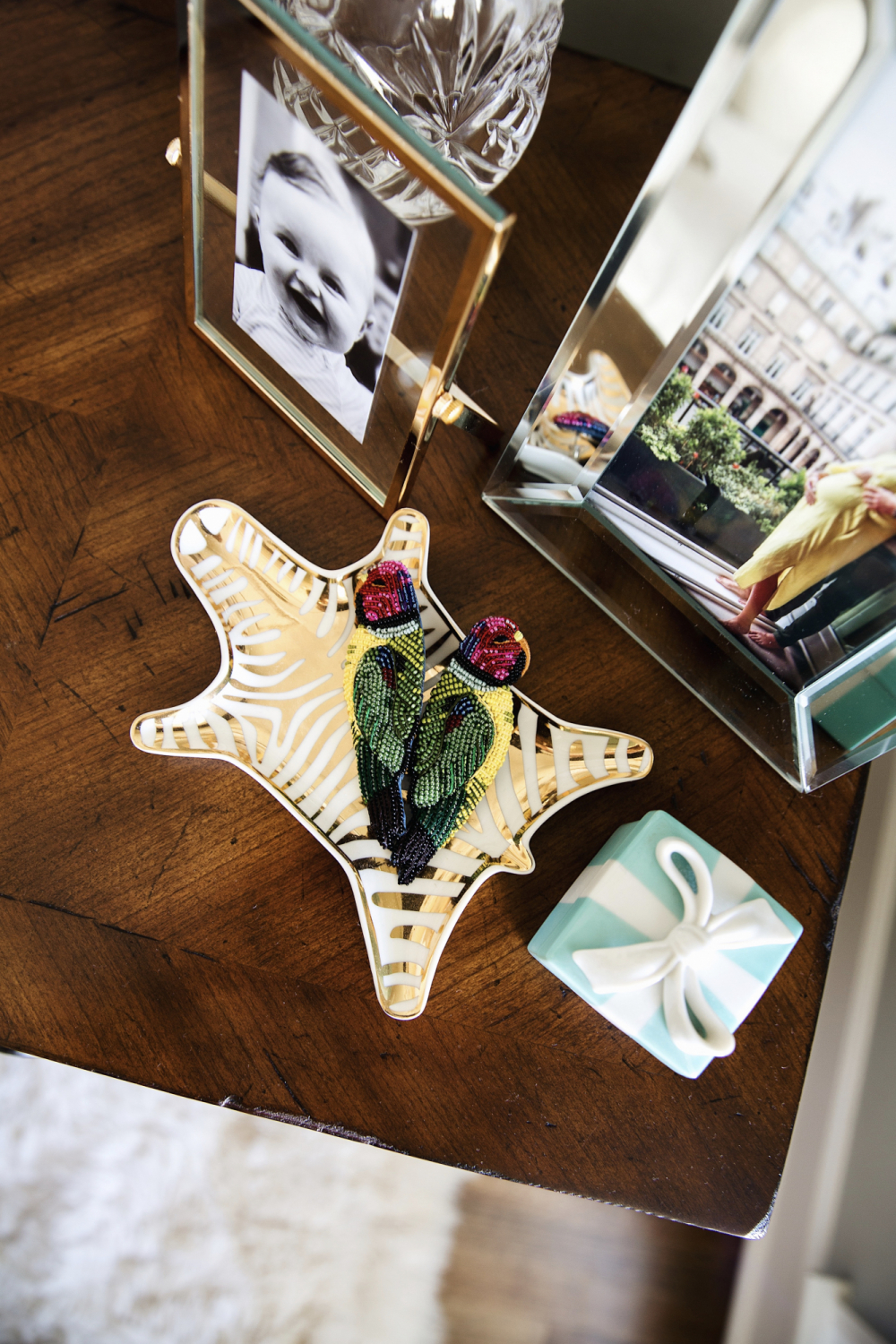 – the most fabulous parrot earrings from Mignonne Gavigan –
It's Friday!  It was good to get back in the rhythm this week, and I also took half a day off work to spend some sweet one-on-one time with Hudson.  I used to have "summer Fridays" in my corporate job.  So this year I'm trying to extend that same seasonal treat to myself.  Just time to shut the computer, put down my phone, enjoy the sunshine and do something that I wouldn't normally get to do on a weekday.  Like picking blackberries in the yard, swinging on the swing set or drawing on the aqua doodle with Hudson (these things are amazing!).
This week I unboxed a few goodies that really made my head turn.  I now have two Ouai fragrances, Dean Street (after a street in London) and Rue St. Honoré (a street in Paris).  Both really blew me away because they are so intoxicating.  Amazing for $56, a round of applause!  I also got to try many new shades of Gucci's nourishing lipstick and am loving both shades Call It a Day and Linnet Stone.  They really feel more like lip balm than lipstick.
This week I watched The Housewife and the Hustler and it blew me away.  It was tough to watch, and things do not look great for Tom and Erika.  I am also hoping to watch In the Heights this weekend.  I saw the musical many years ago, but don't remember it in detail.  Christian and I saw Hamilton live, but the made for TV version didn't hold our attention.  So I'm curious is this will be the same way or not?  Was anyone else that way?
Tuesday also marked the second appointment (the first was delayed due to production) to have our new front doors installed and they arrived… the wrong size.  Which is especially concerning considered they were custom-made!?  We've been working on this since February, so I was definitely disappointed and am not quite sure where we'll go from here.  However I managed to channel my inner calm and somehow was oddly zen about it.  A mix of my expectations of others getting a lower and also just being too busy to put much energy into being frustrated.  So… we'll see what ends up shaking out, but I'm so thankful we aren't remodeling an entire house because I have discovered it is not for me.
I'm off to a reformer pilates class for the first time in two weeks.  I've been doing mat pilates and other exercises, but it doesn't feel the same.  I need that deep stretching!!  It always feels as good on my back as a massage does, and the effects last longer for me.
I hope everyone has a beautiful weekend and Happy Father's Day to all the dads out there.  If you need any ideas, I have a gift guide here.  When in doubt, I've found baked goods or a big breakfast area always happily received!  Thanks so much for reading – XO –