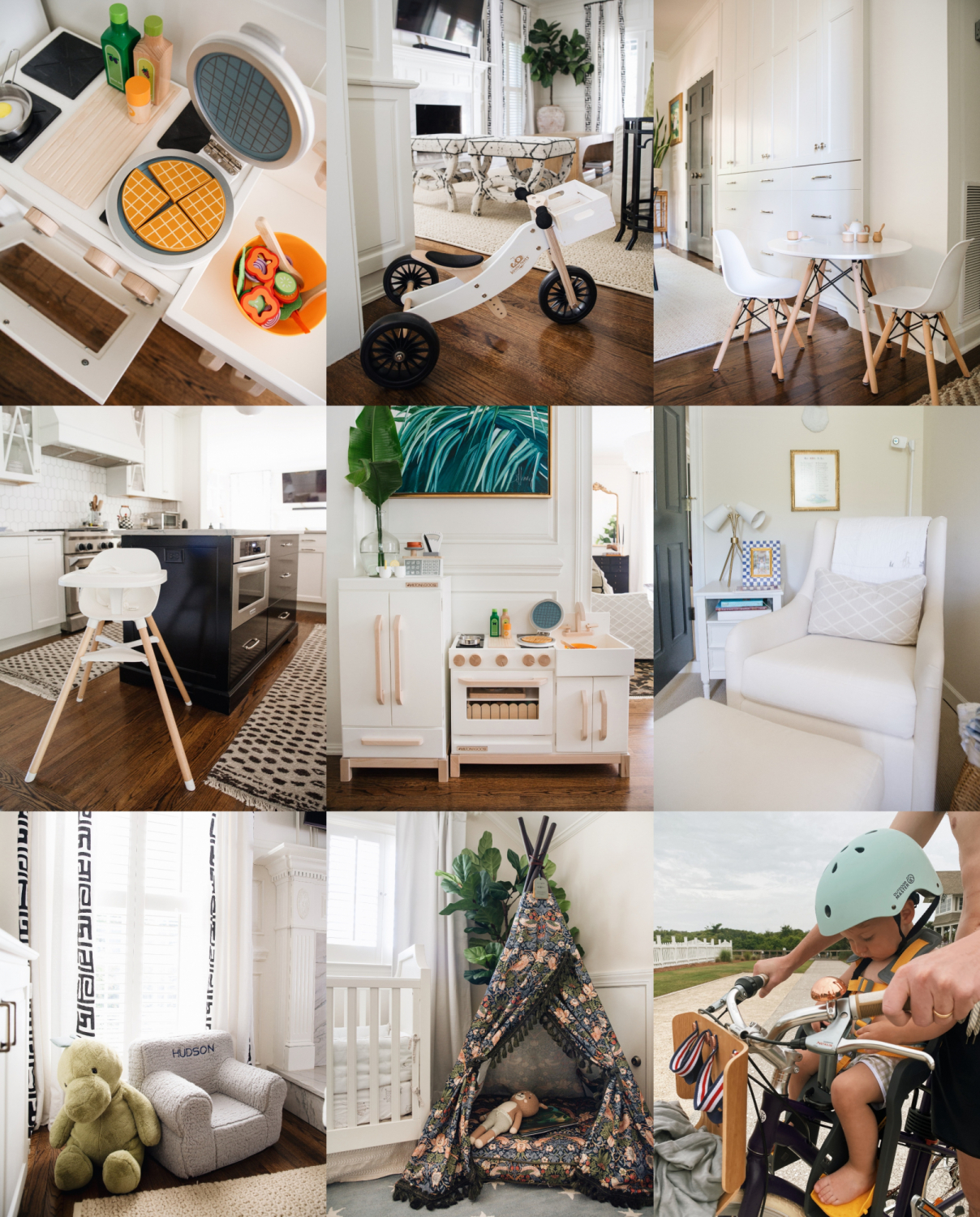 Today we aren't talking practical, we're talking a little over-the-top and a LOT of fun.  I once heard on a podcast that your child's childhood is also your own second childhood.  A chance to play with the toys and do the things you either wish you had done or your parents did with you and you simply don't remember.
Running through sprinklers, riding bikes around the neighborhood, playing kitchen or reading books by flashlight in a tent.  Now is the time to bring back the childlike wonder!
So we are going to dive into 8 toys I think have been worth the splurge and why below.  Let's go –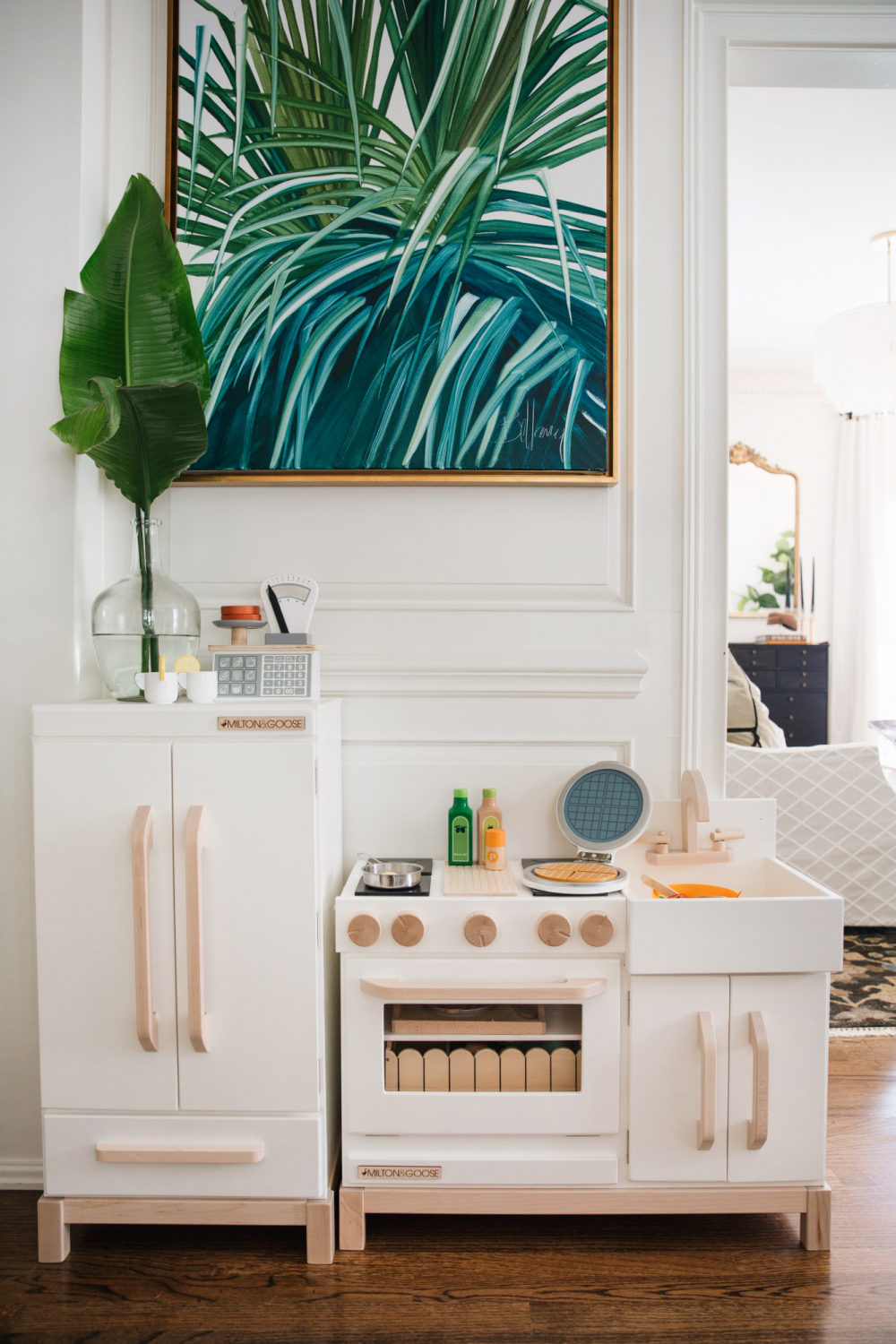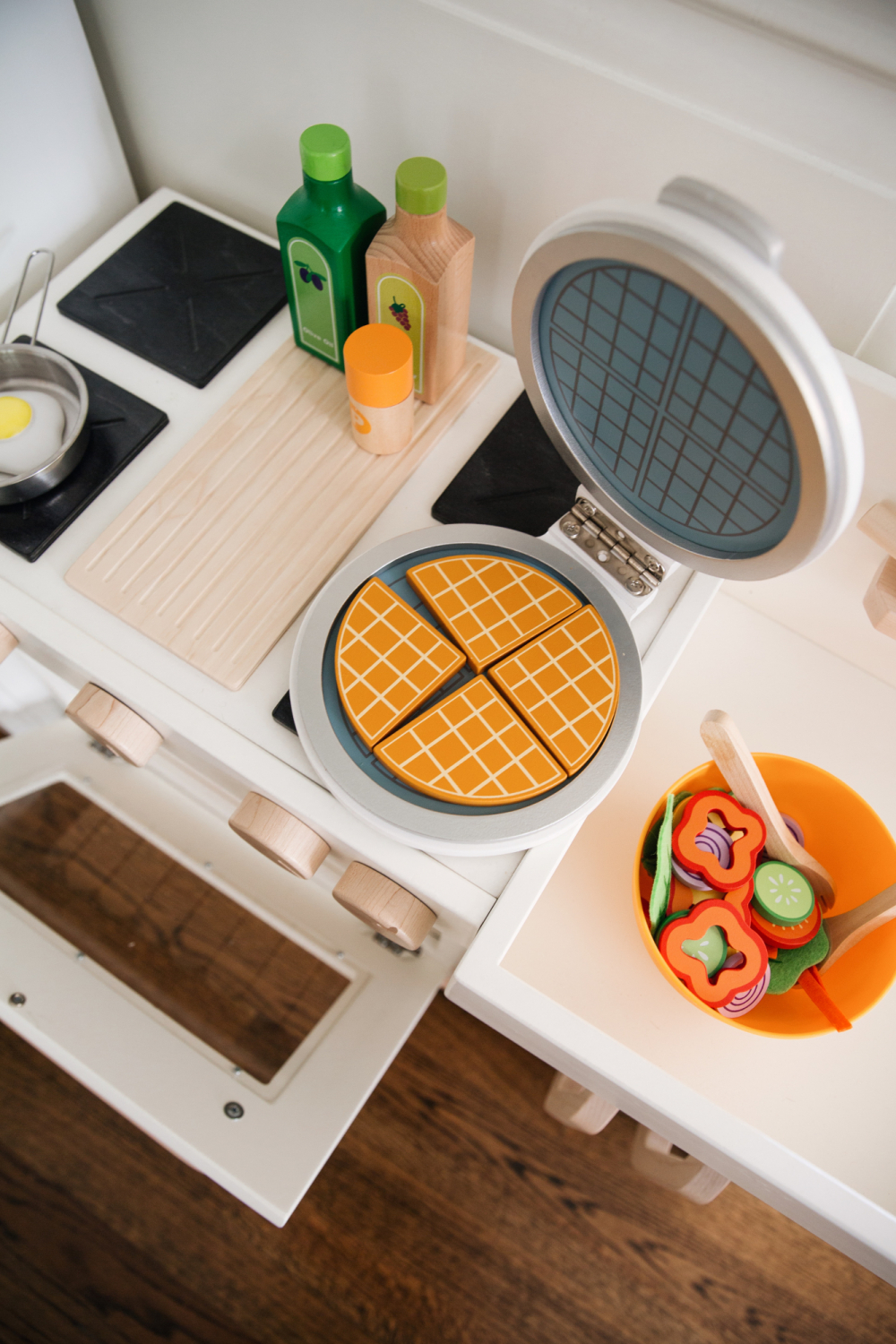 1)  a Milton & Goose play kitchen
A few months ago we added this beautiful toy kitchen and refrigerator to our play area, and Hudson loves it even more than I thought.  We have slowly added toys like this waffle maker and salad kit, and we both have fun playing with it together.  And this bread basket!? Come on.  Adorable.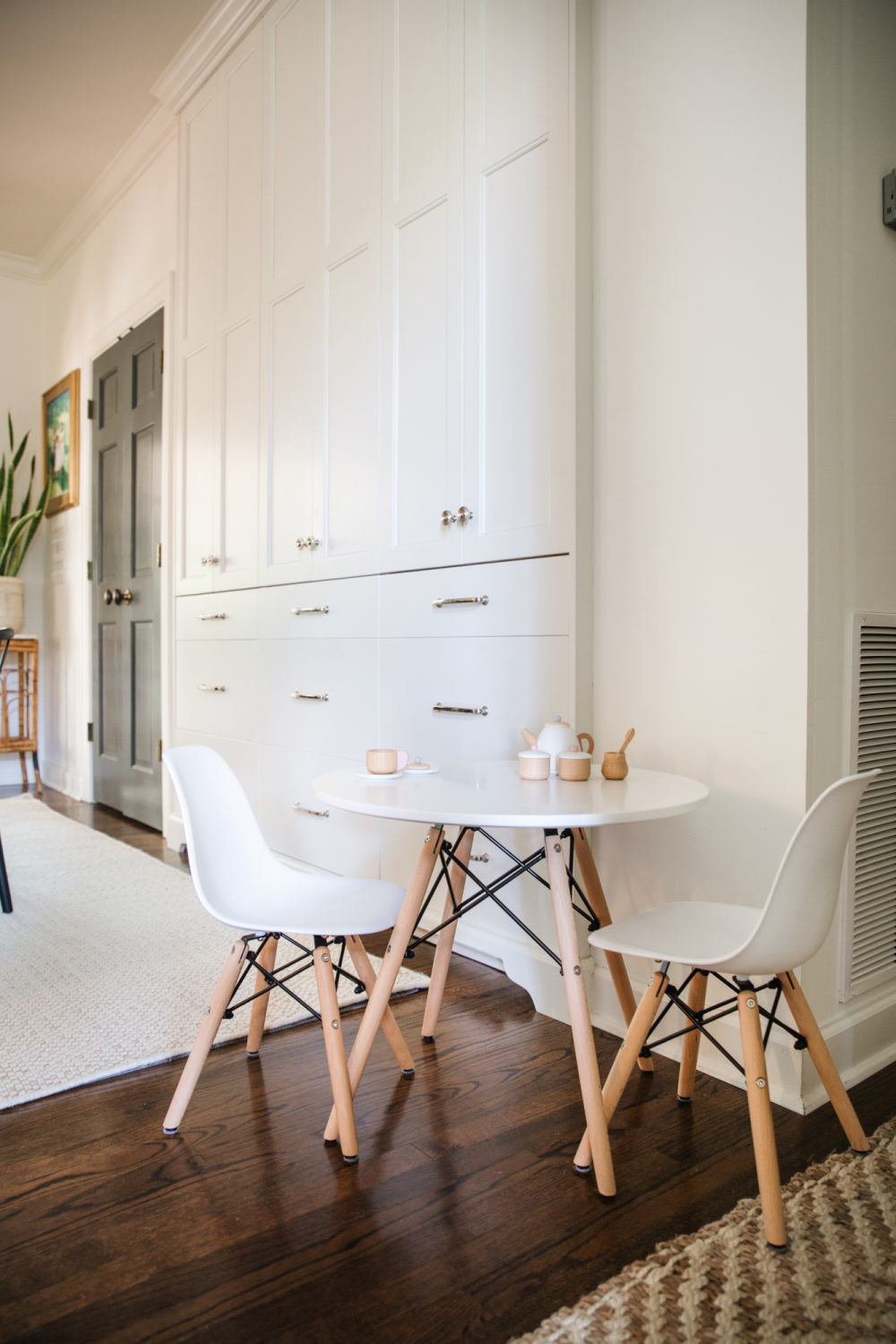 Before I was even pregnant, I remember seeing this table and chairs online.  I thought it was so cute and such a great little play area for little ones.  So as soon as Hudson could walk, we ordered it and he will sit here and have his snacks or play with toys.  As he gets older his feet touch the ground (!!), I know we will use it more and more.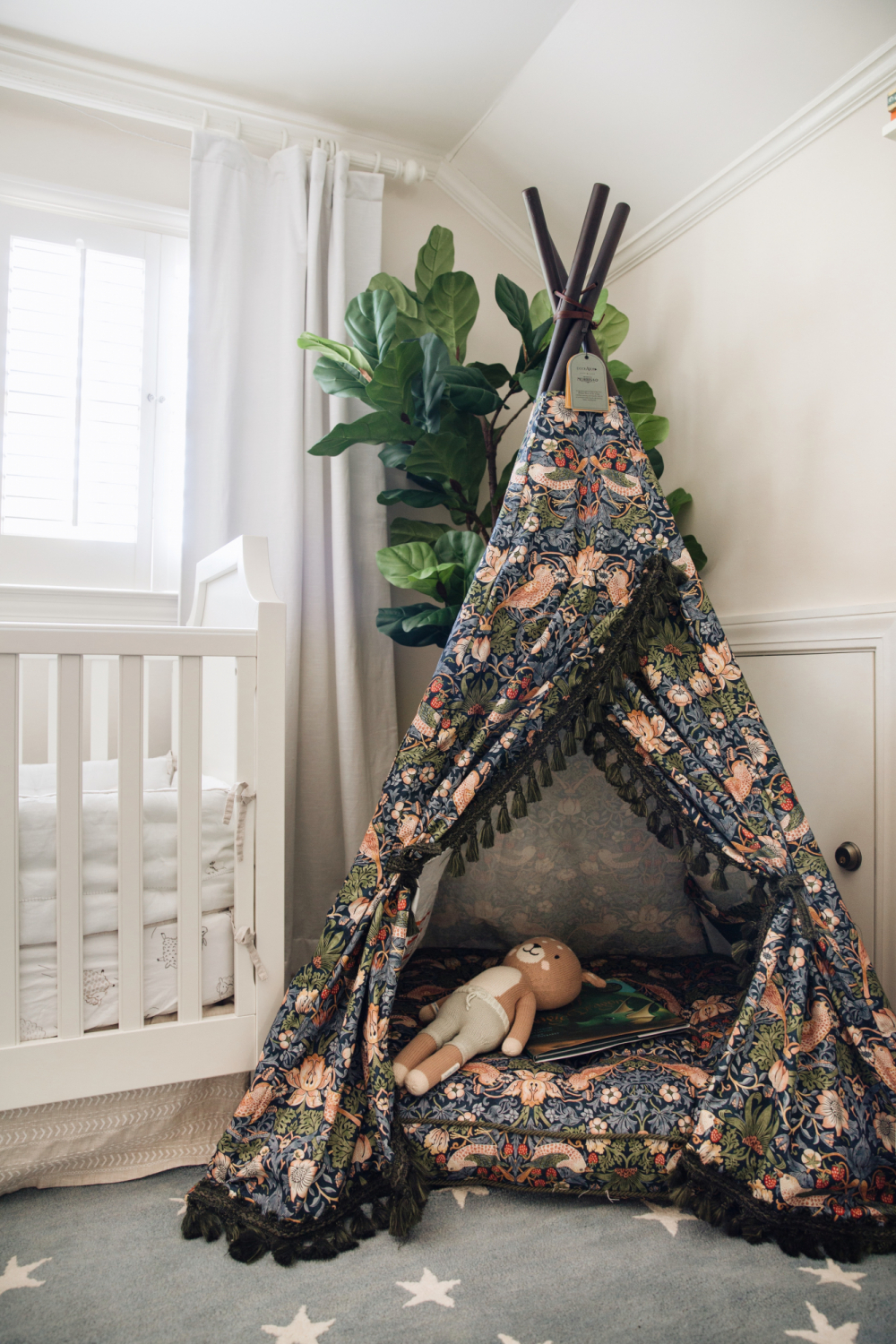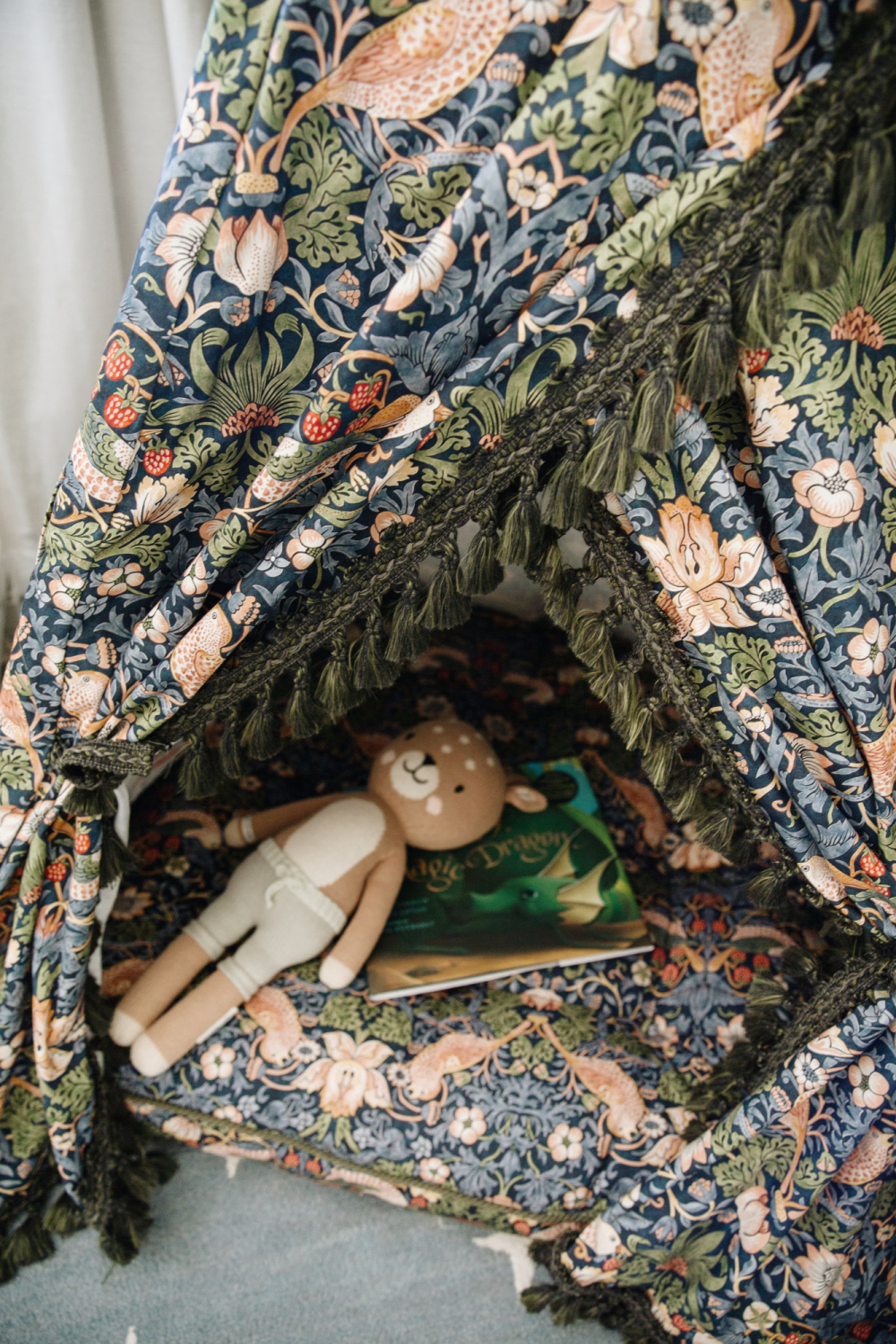 3)  magical DockATot tent and floor cushion
I can't begin to explain how beautiful this fabric is in person.  The tassels alone are such a fun addition!  There are also interior pockets to store things like books or toys, and a little tasseled window on the opposite side.  We plan to string some lines along the inside so we can read nighttime books in the tent.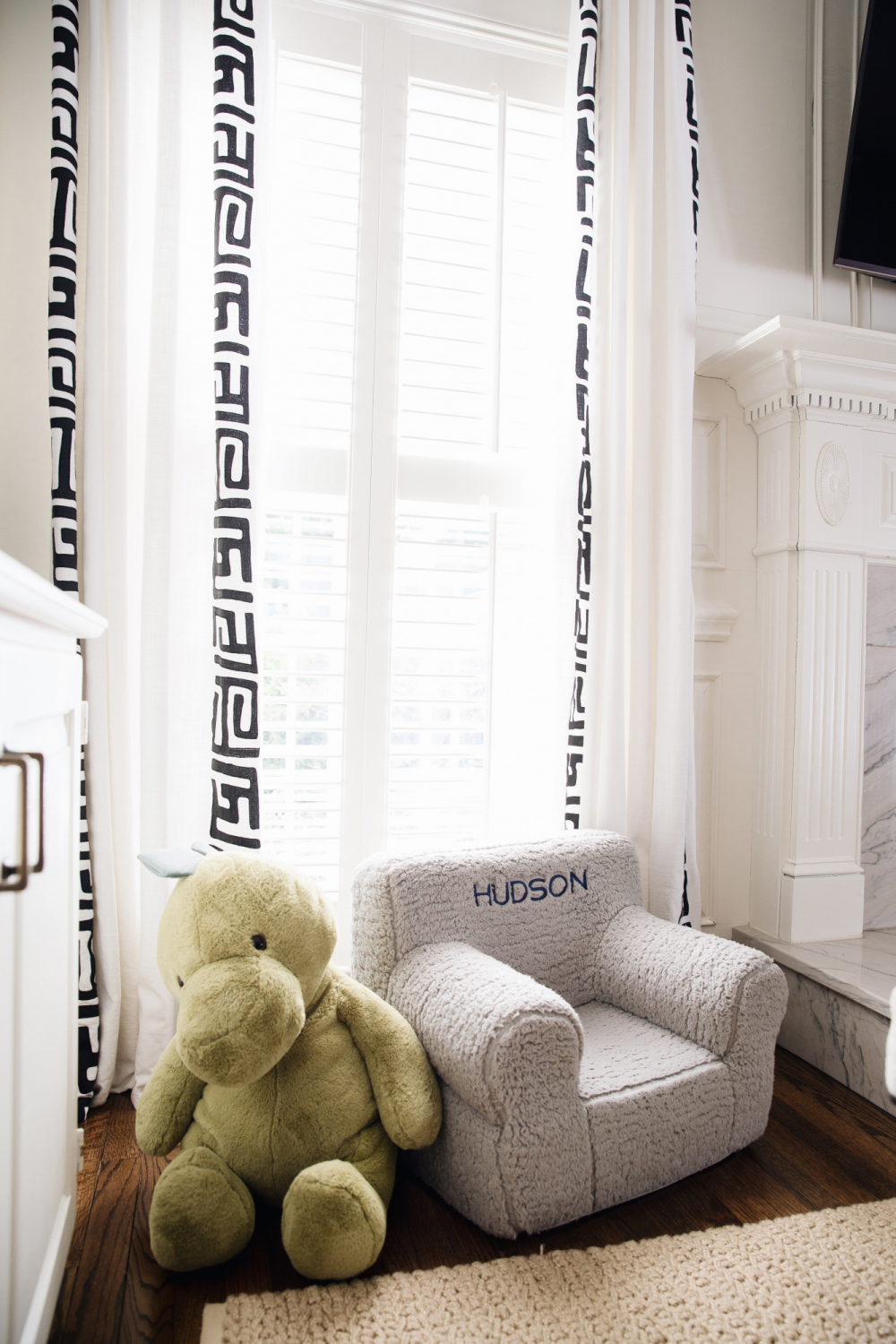 This was a thoughtful gift from a dear family friend, and it used to be in Hudson's room.  He loved sitting in it there, but when I read an article about how small children are often looking for a place to sit, it made me want to bring it down to our main family room.  And the article was right!  He will pull it out to sit and watch Sesame Street or sit and drink his milk.  It makes so much sense and because we don't have any poufs or anything on the main floor, so I love having his little chair.
They also make a lounger that can fit two kids!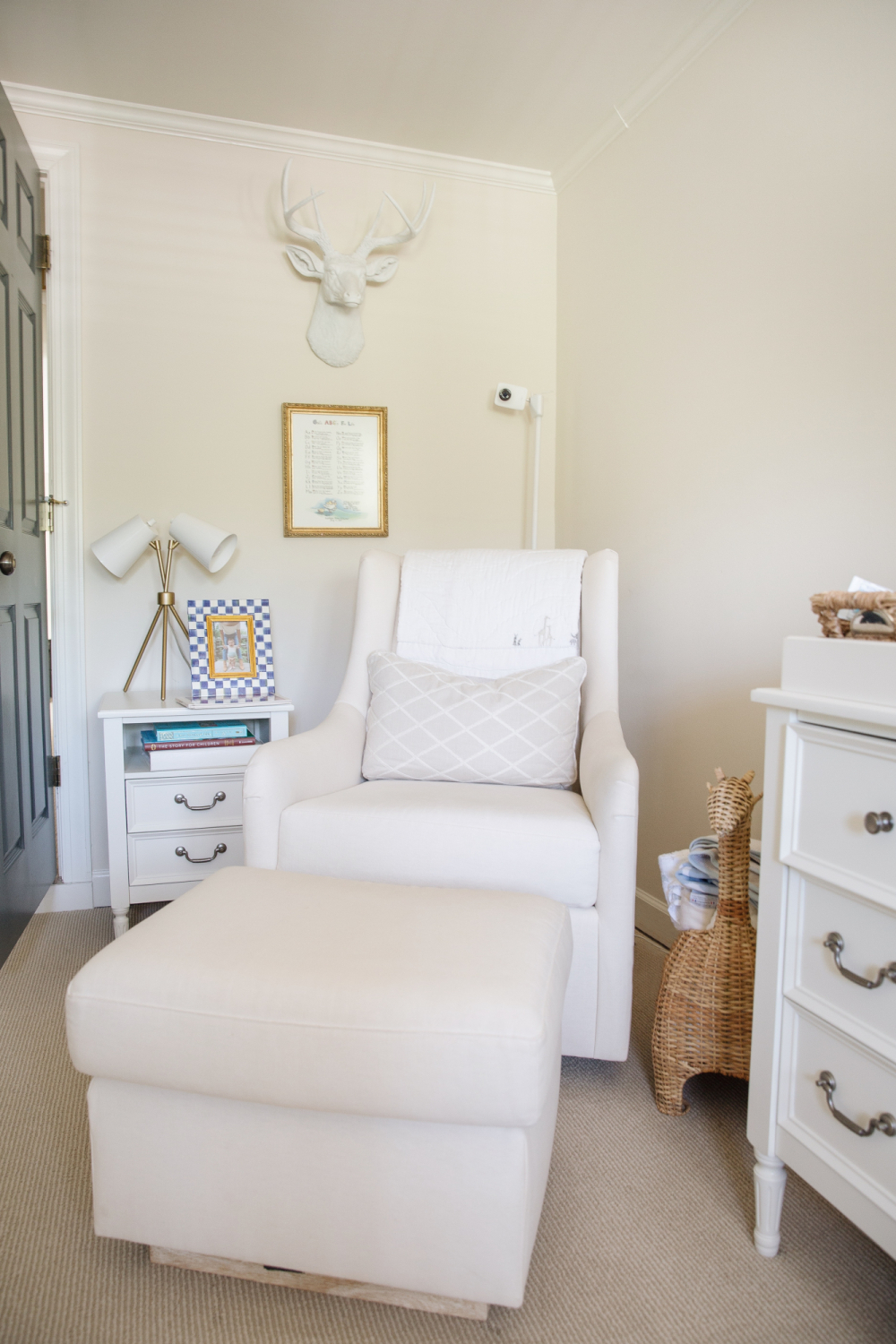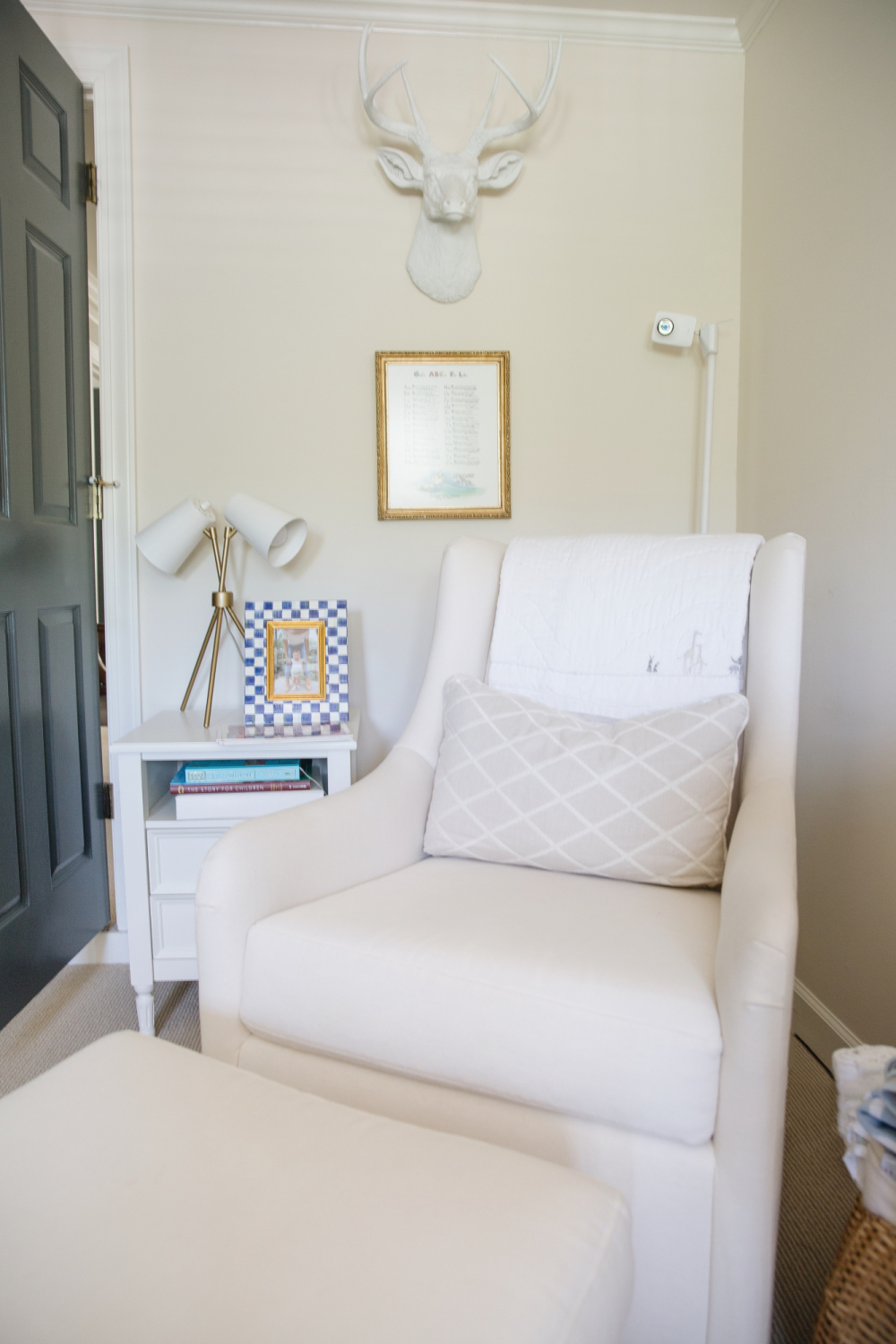 5)  a great glider and ottoman
We have logged quite the amount of hours in this chair and continue to sit and rock in it daily.  Outside of the crib and changing table, I would say a great glider is top of list for a nursery.
You can see Hudson's nursery reveal here!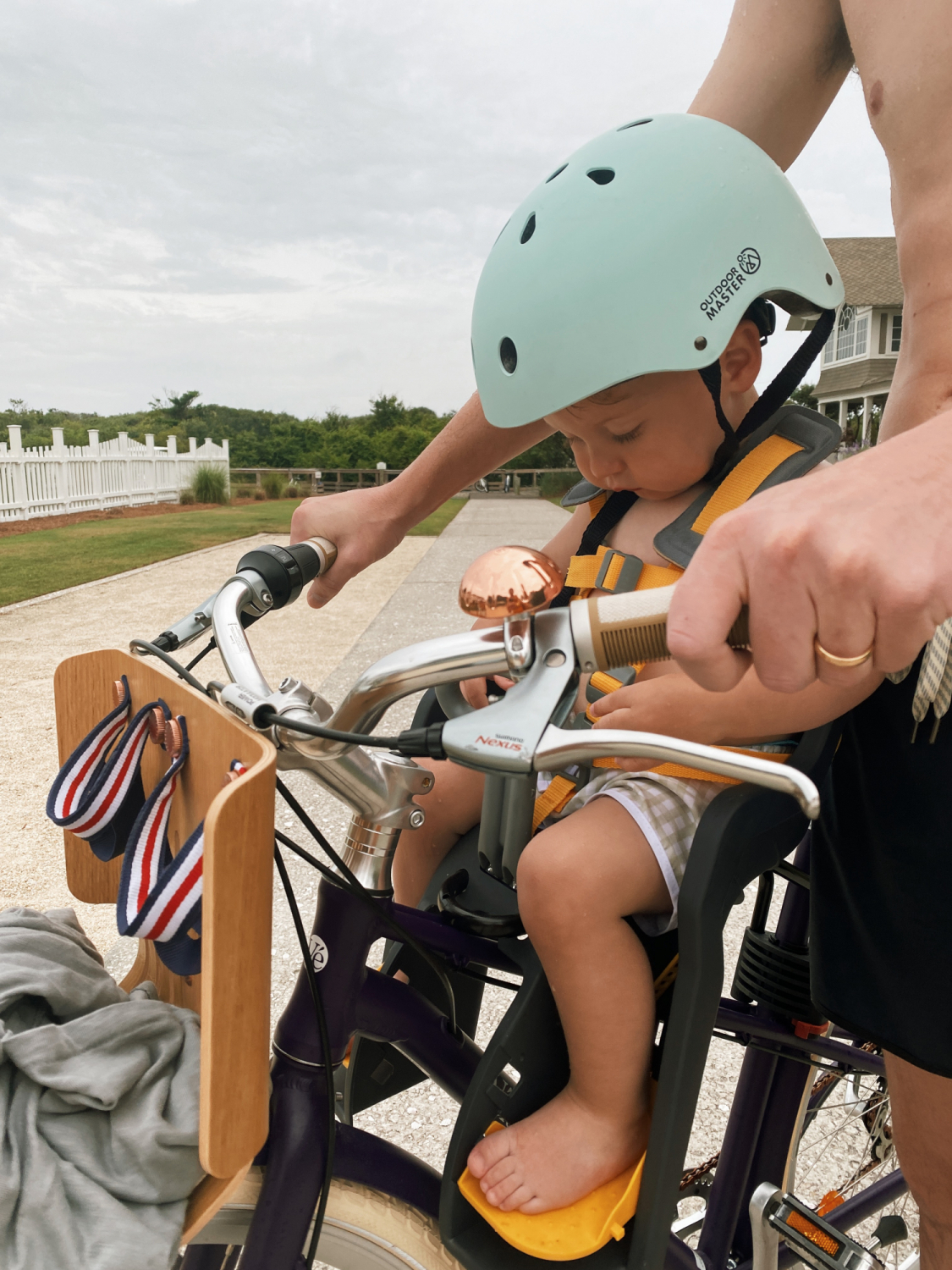 6)  bike kids seat and helmet
I should have ordered these items 6 months ago, but as soon as the weather warmed up, I wanted Hudson to get in on the bike-riding action.  He is a brave little guy, and I knew it would love it!
He rarely sits still, but singing songs, swinging and bike riding are the things that always enthrall him.  We now ride bikes all of the time because he so happily goes along for the ride.  A+!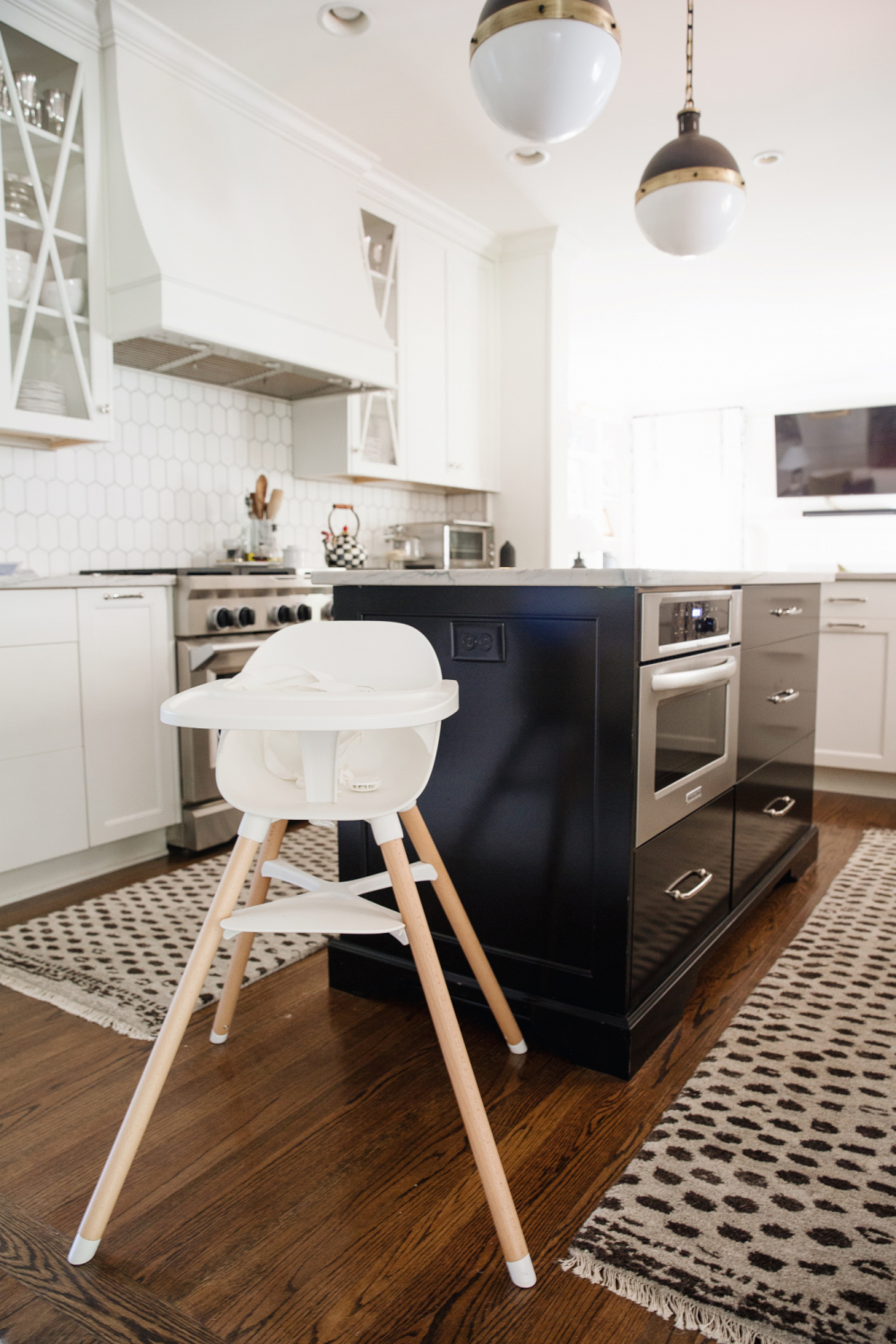 7)  a great high chair
We tried to get away with not having a high chair for quite some time.  Babies aren't really eating that much on their own until they ditch the bottles at one, so it didn't feel necessary yet.  But around 15 months I realized… I was wrong.  We needed a high chair with a larger tray that would help him not accidentally drop so much and keep him safely strapped in.
I love this Lalo high chair because it's both beautiful and functional.  We don't keep it in our kitchen, rather in a little nook right outside the kitchen.  Hudson will actually go over to it and reach up, signaling to us he's hungry and wants to sit and eat.  It comes in several colors, and my sister actually also got one for her baby girl!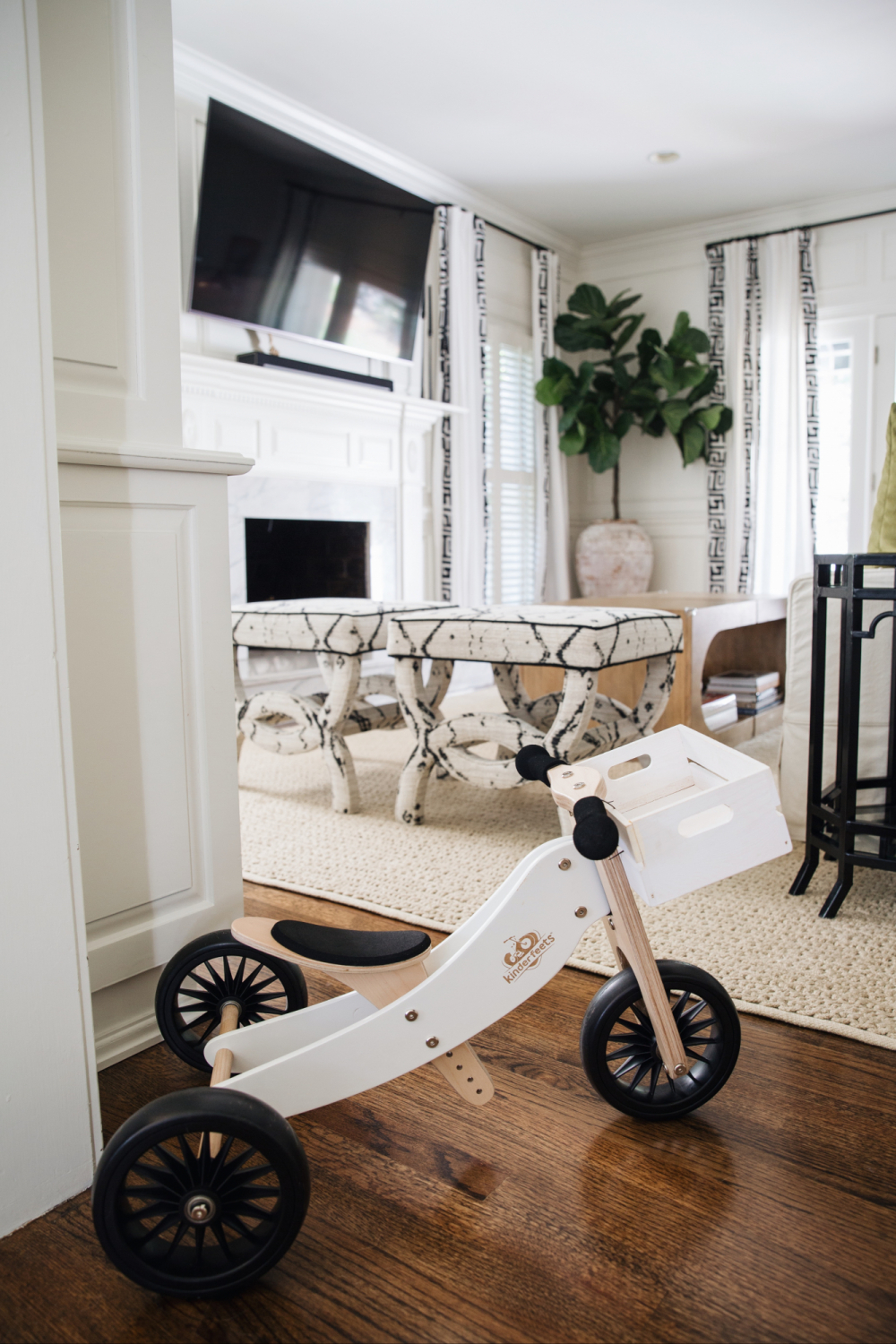 8)  an indoor trike
Christian's parents got this little Dutch-made trike that converts to a bike for Hudson for Christmas.  Now that I'm looking at it, it's probably time we go ahead and convert it for him!  We keep it inside and he will zip around the downstairs.  I actually attached a white wooden crate I had with zip ties to give him a basket, but they sell this adorable one as well!
And that's my list for now.  Are these items necessary and must-haves?  Of course not.  BUT they make our lives a little happier and a lot more fun.  So for me?  They're totally worth it.
If you have any toddler toys or accessories that are worth the splurge, I'd love to hear!  A few things on my toddler wish list are a little mini Dyson vacuum and a motorized car or vespa.
Thank you so much for reading – XO –