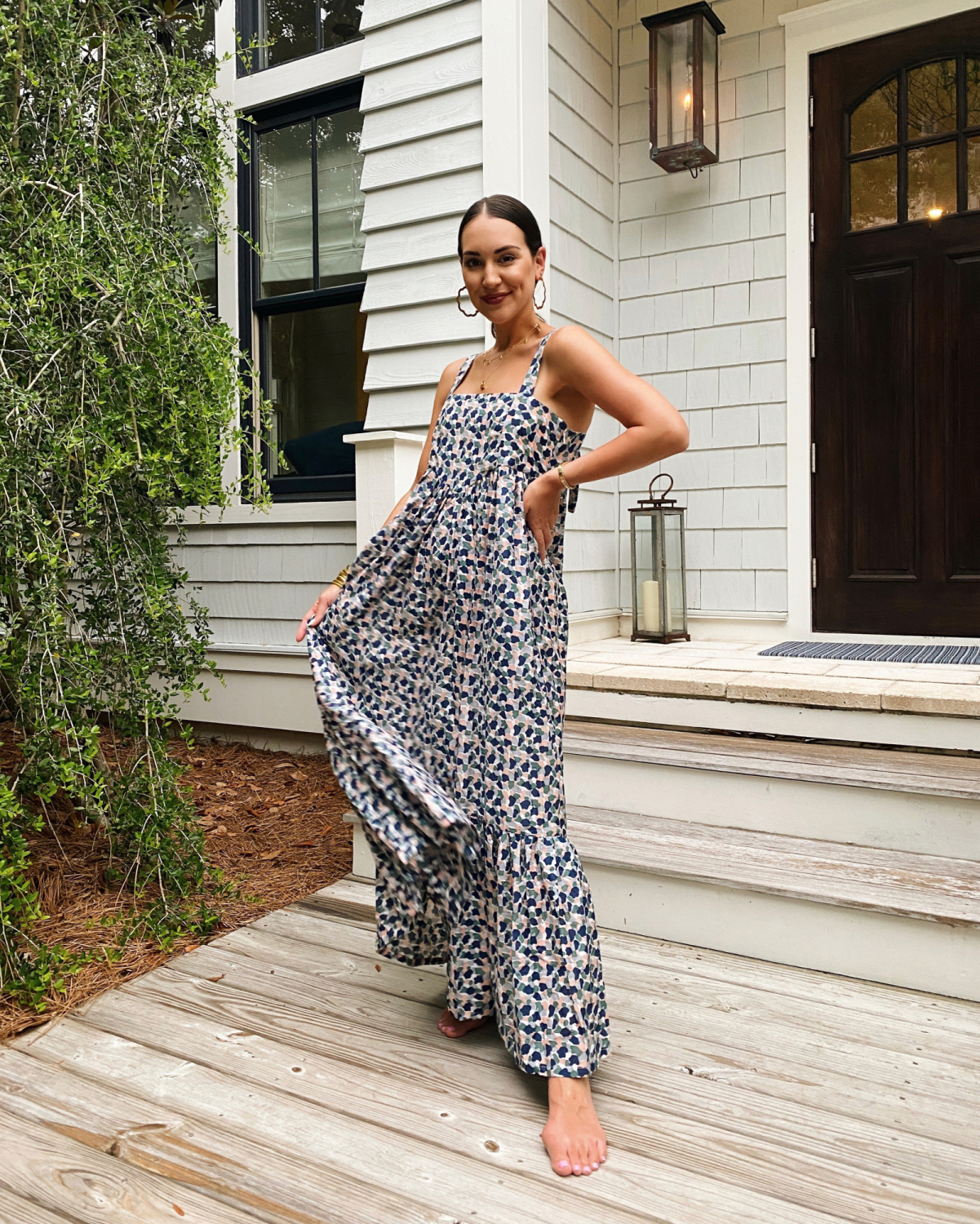 – pulling out this beautiful maxi dress for a trip to the beach (I sized up one size) –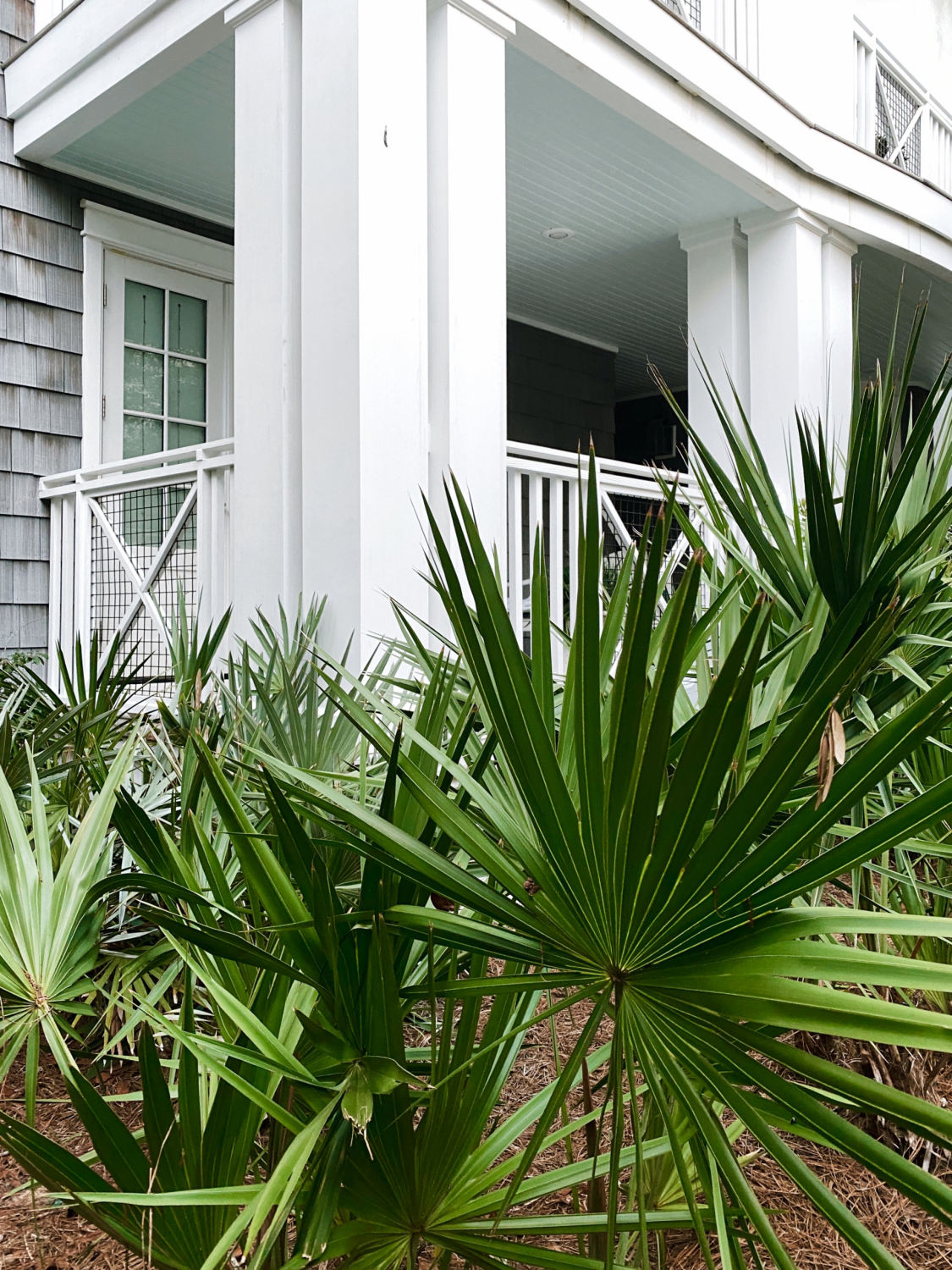 – and so many palm fronds, my favorite –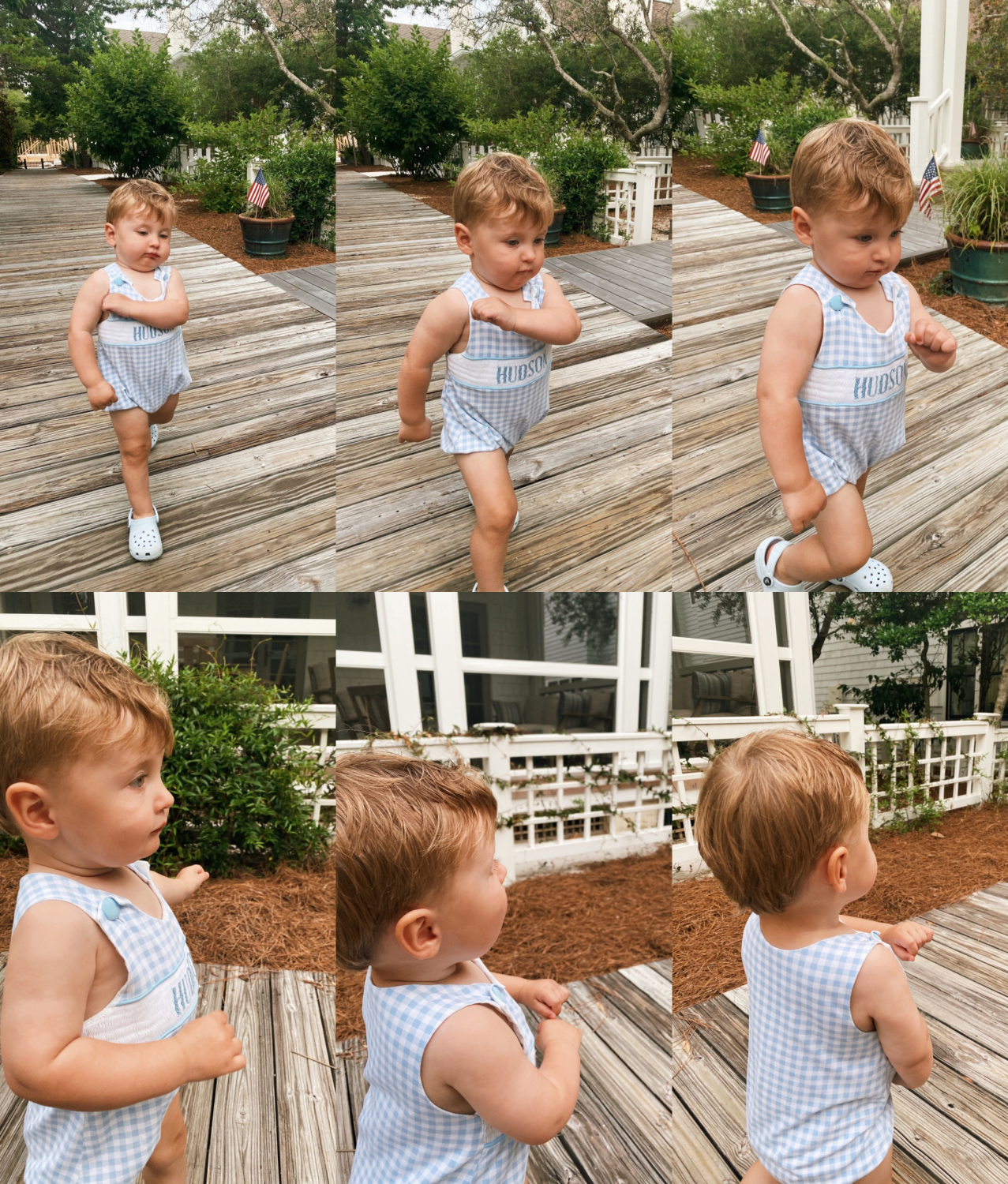 – Hudson's power walk when I offer him a cookie –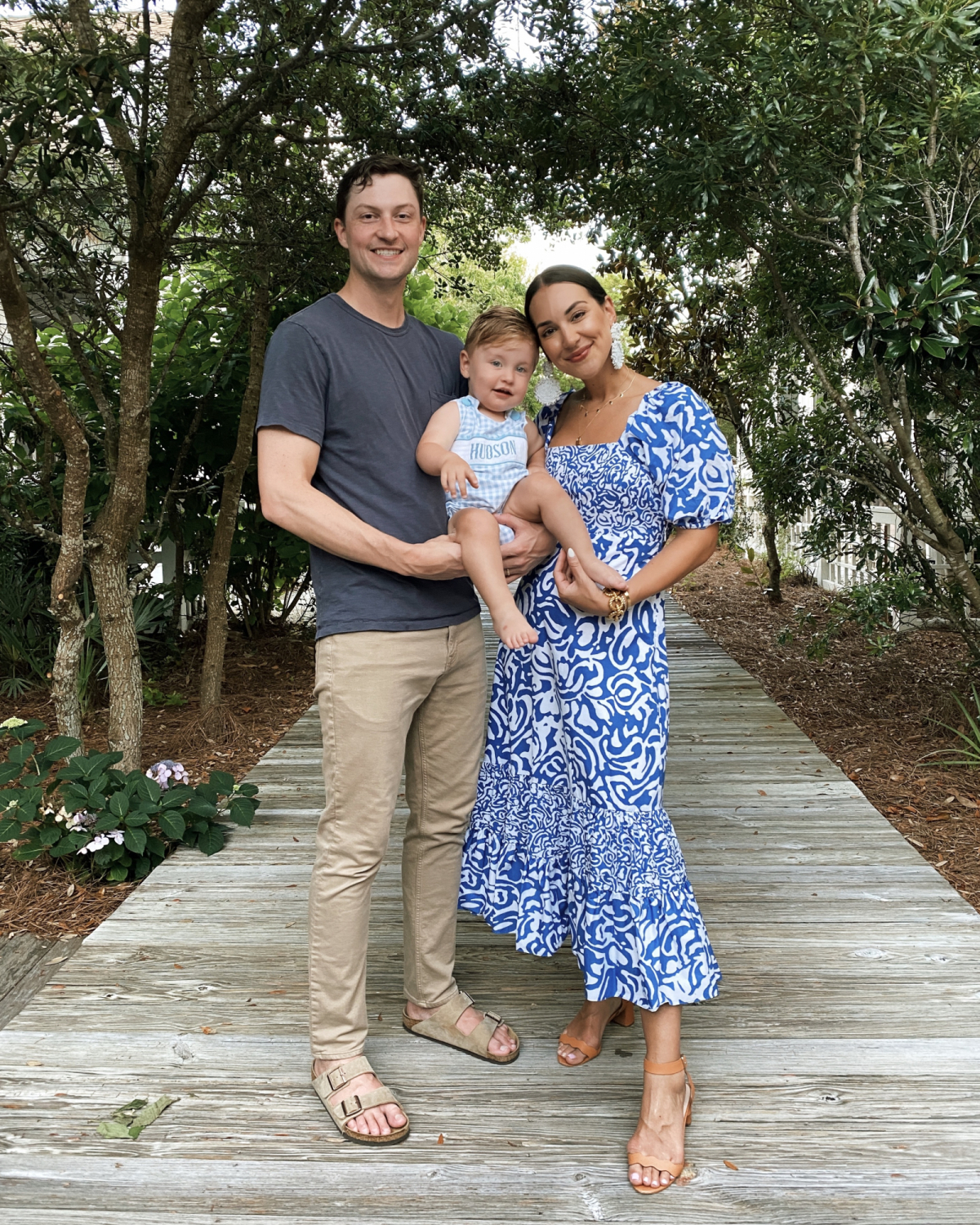 – an attempt at a family photo (dress is Tanya Taylor from last year) –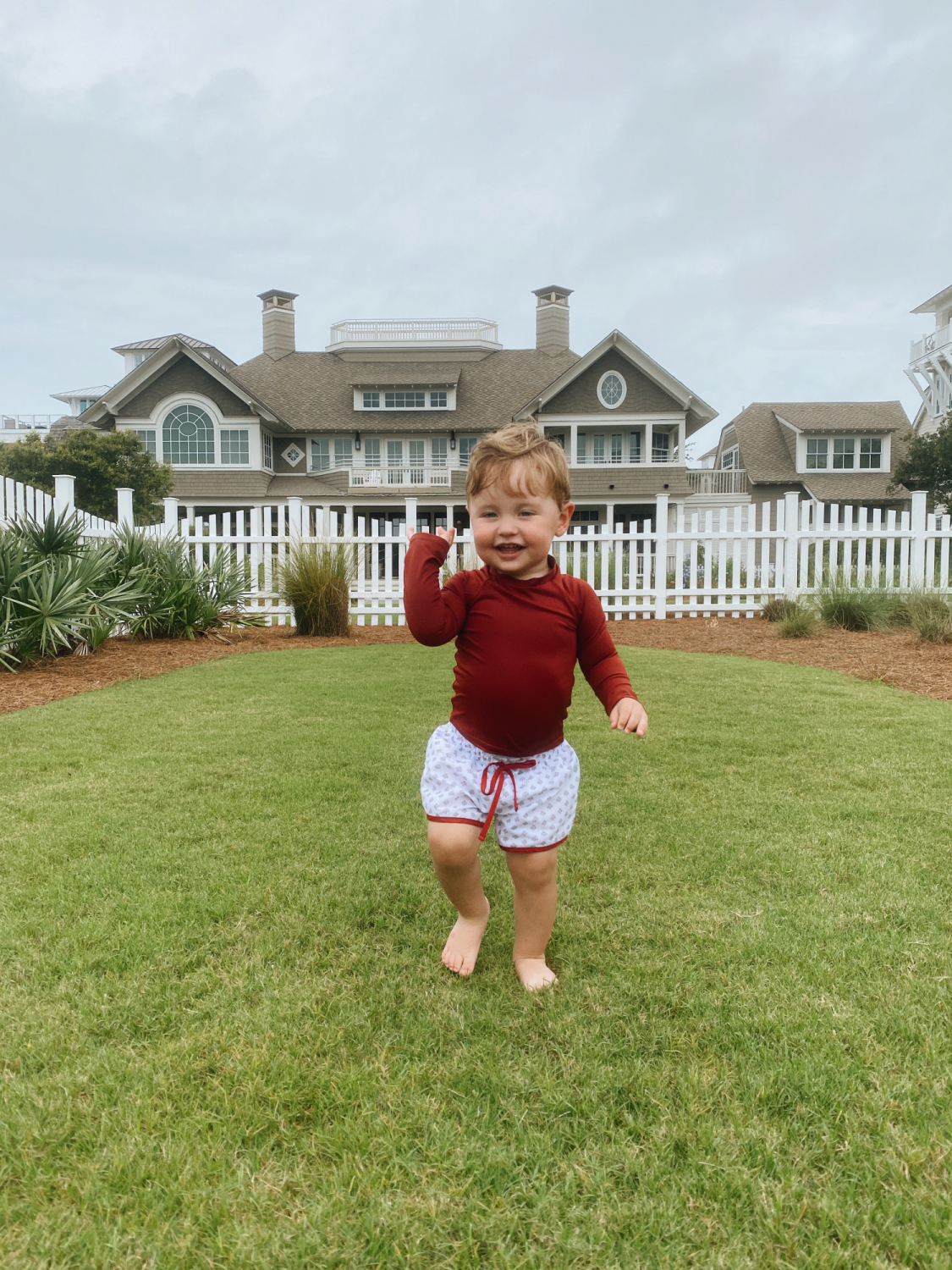 – the sweetest baby swim sets from Sun House Children's –
We are rounding out our family trip to 30A.  We take these big family trips each summer and this year has been a little extra special because we had to postpone last year's trip due to covid.  So we were able to push back our trip a year and stay at the same house, which is really fun!
It's been extra chaotic, as expected, with 7 kids under 9 (and one birthday while we were here!), but I've managed to snap iPhone photos along the way so I hope to put together a camera roll post with more snippets of the week.  But here are a few favorites.  Hudson being able to walk has made this beach trip much easier and more enjoyable.  Just chasing him around on the boardwalks and grassy lawn is so fun.
I put an out of office on this week and disconnected more than usual, it's been really nice.  Truthfully I've enjoyed the golf cart and bike rides as much as the beach and pool.  There's nothing that says summer like biking around in a swimsuit, drying off from a day in the water.  I mean… that's maximum happiness for me.
I've been binging Mare of Easttown late at night in bed with my AirPods and it is SO GOOD.  If you've watched, let me know!  I'm halfway into episode 7 and there are twists and turns all throughout.  Kate Winslet is amazing.
Thank you so much for reading and I hope you have a wonderful weekend!  If you're looking for Father's Day gift ideas, I dedicated a full gift guide to it here.  XO –