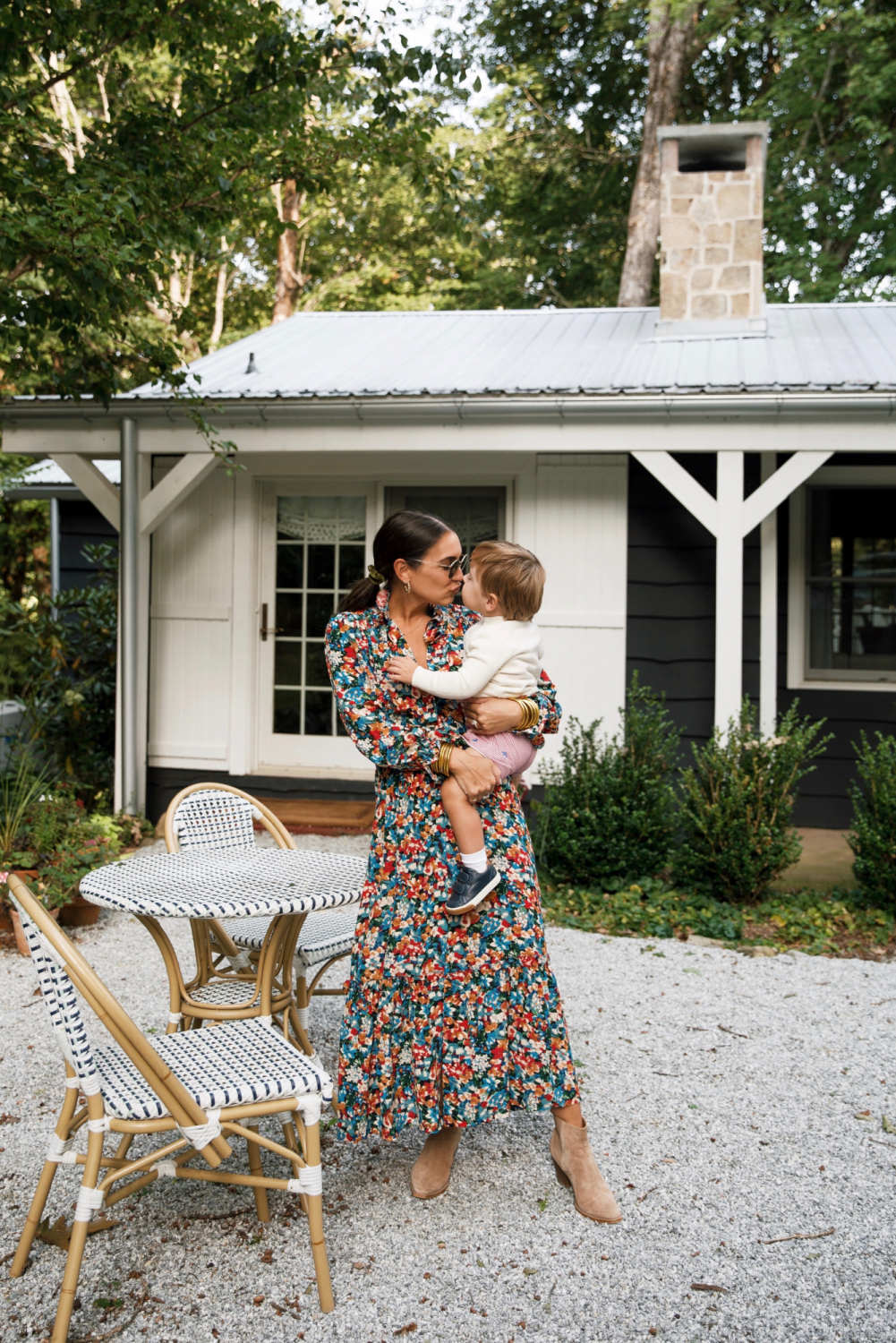 Over the weekend we drove a few hours away (we are only one hour from South Carolina and two hours from the North Carolina mountains) to visit the Highlands/Cashiers area for the second time.  Our first visit earlier this year was shared here!
This time was a little extra special because we had the treat of staying at The Halsted House, which was actually featured in this month's Southern Living!  We had more space than we needed, a beautiful four-bedroom home with a big patio overlooking endless trees, a screened porch and fire pit.  I think I read at least 75 pages of my book by the fireplace inside with wine or a spritz, happy as a clam.
What made this stay extra unique was that this home was renovated and designed by interior designer Whitney McGregor.  As a design lover (but no expert!), I so enjoyed staying in this home and admiring how she put things together.  How she styled different beddings with upholstered headboards that matched both the dust ruffle and drapes.  How the primary bathroom had sconce shades that matched the Roman shades and skirted marble countertop and sink.
We often get to flip through the homes of interior experts in books and magazines, but so rarely are we staying in homes that they curated themselves!  I had to snap some photos of my favorite spaces…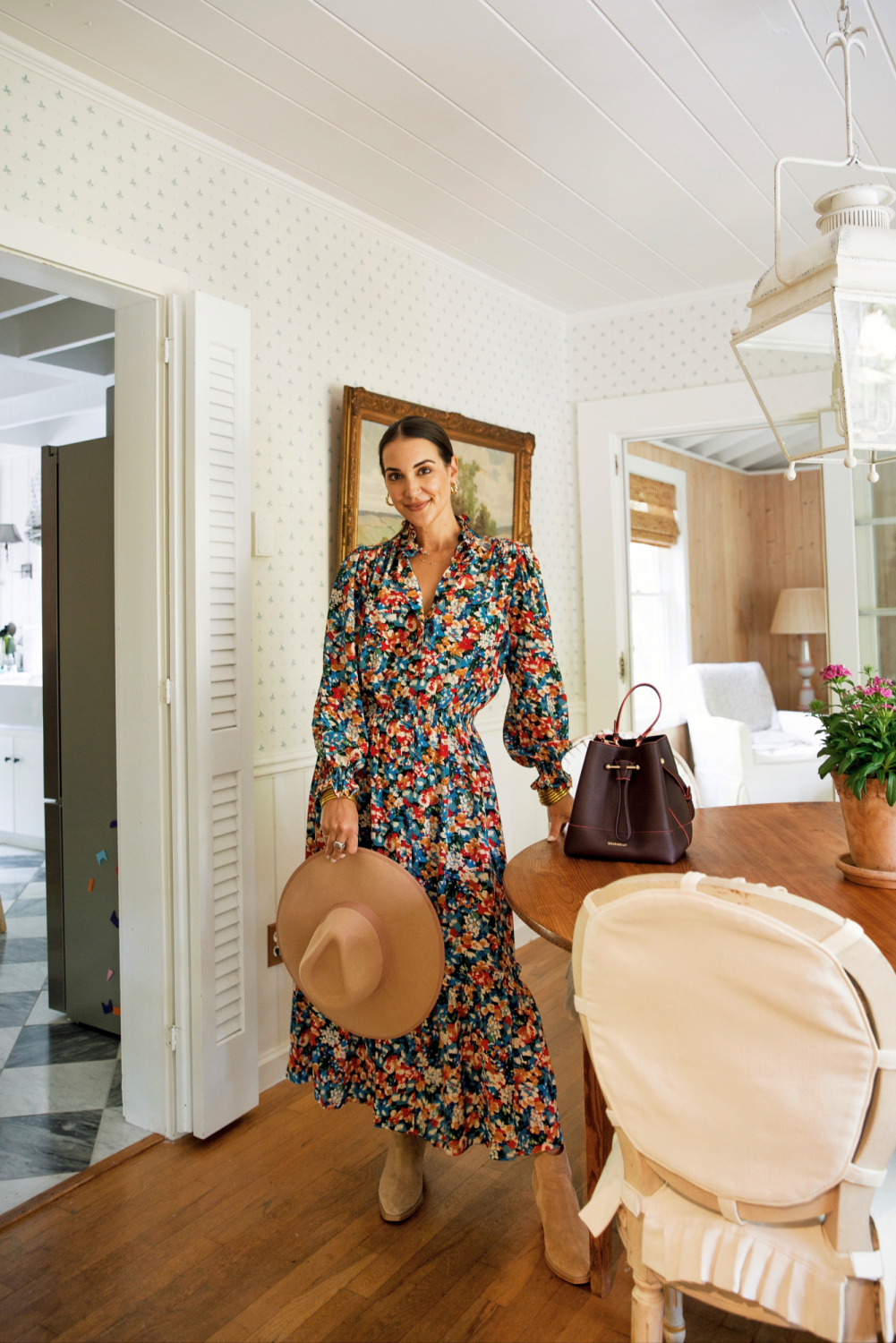 dress | similar bootie | similar hat here and here | bag | bracelets | hoop earrings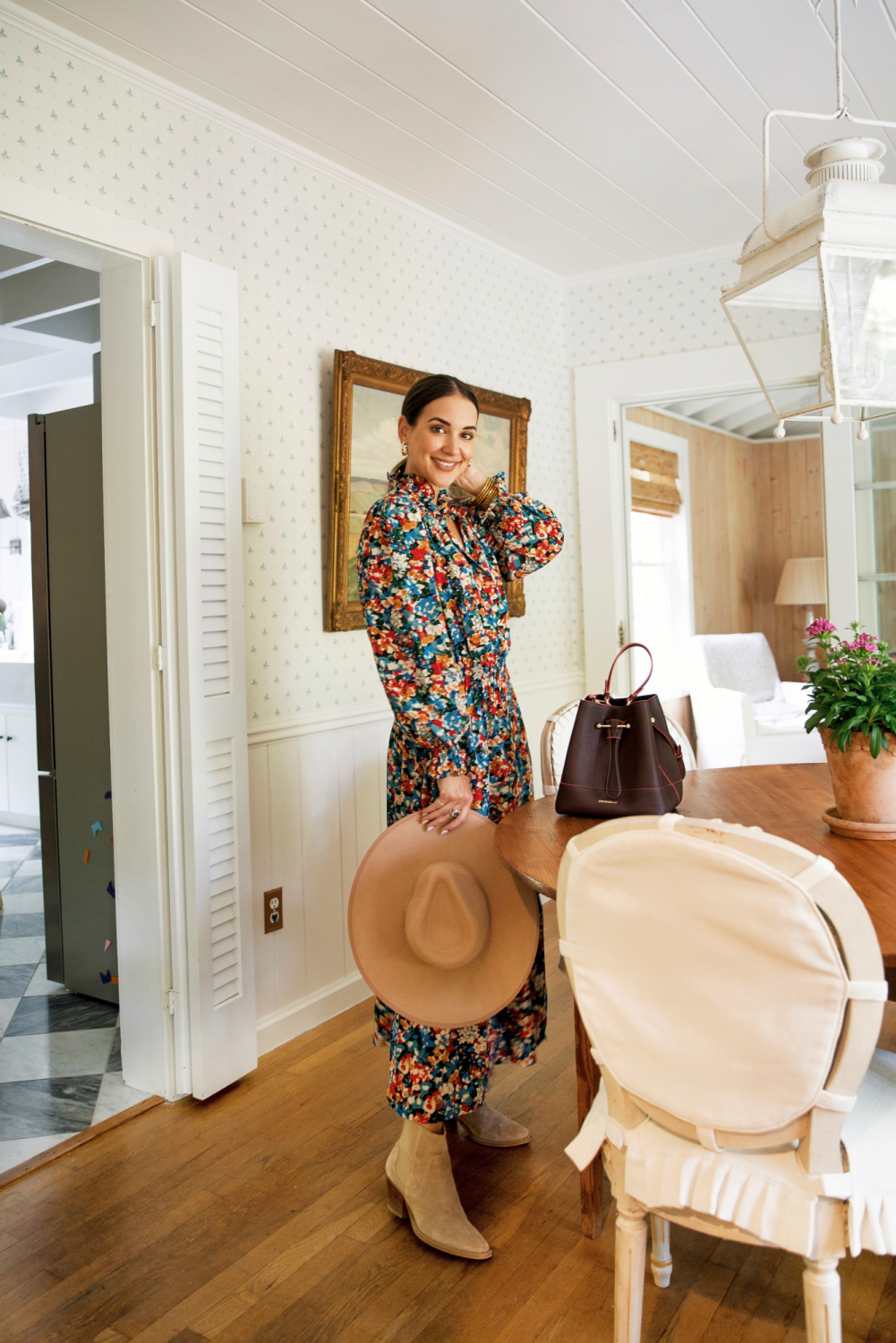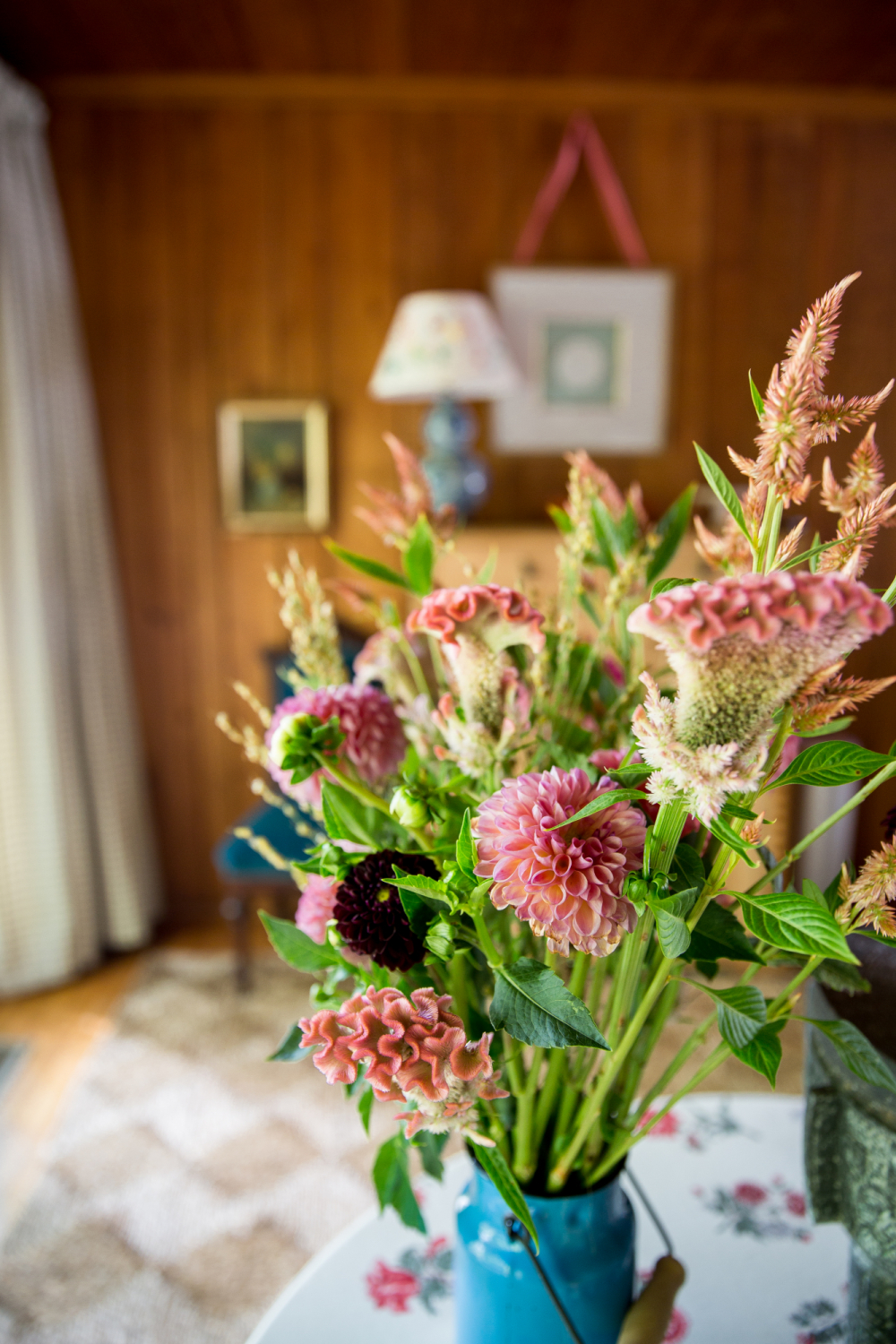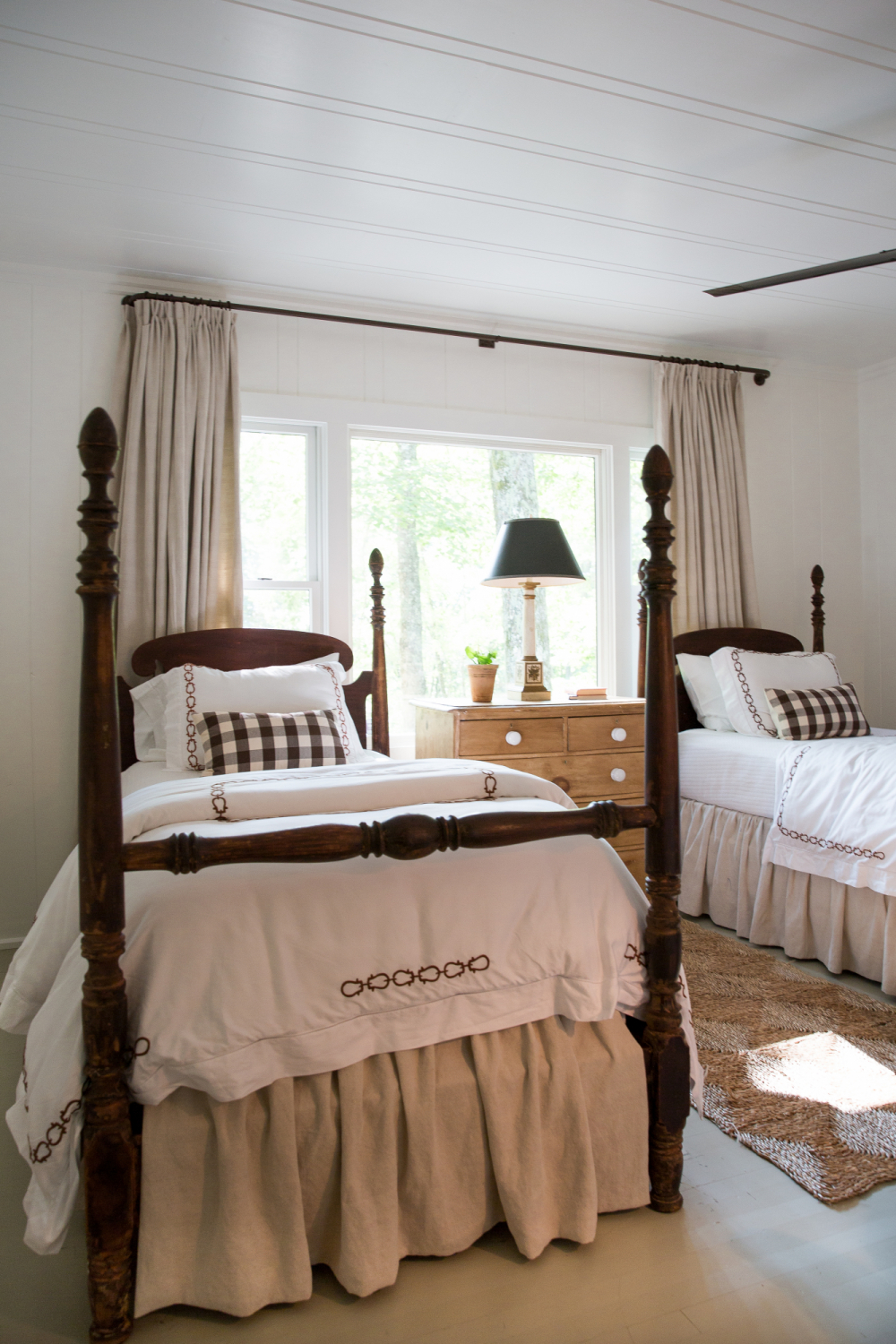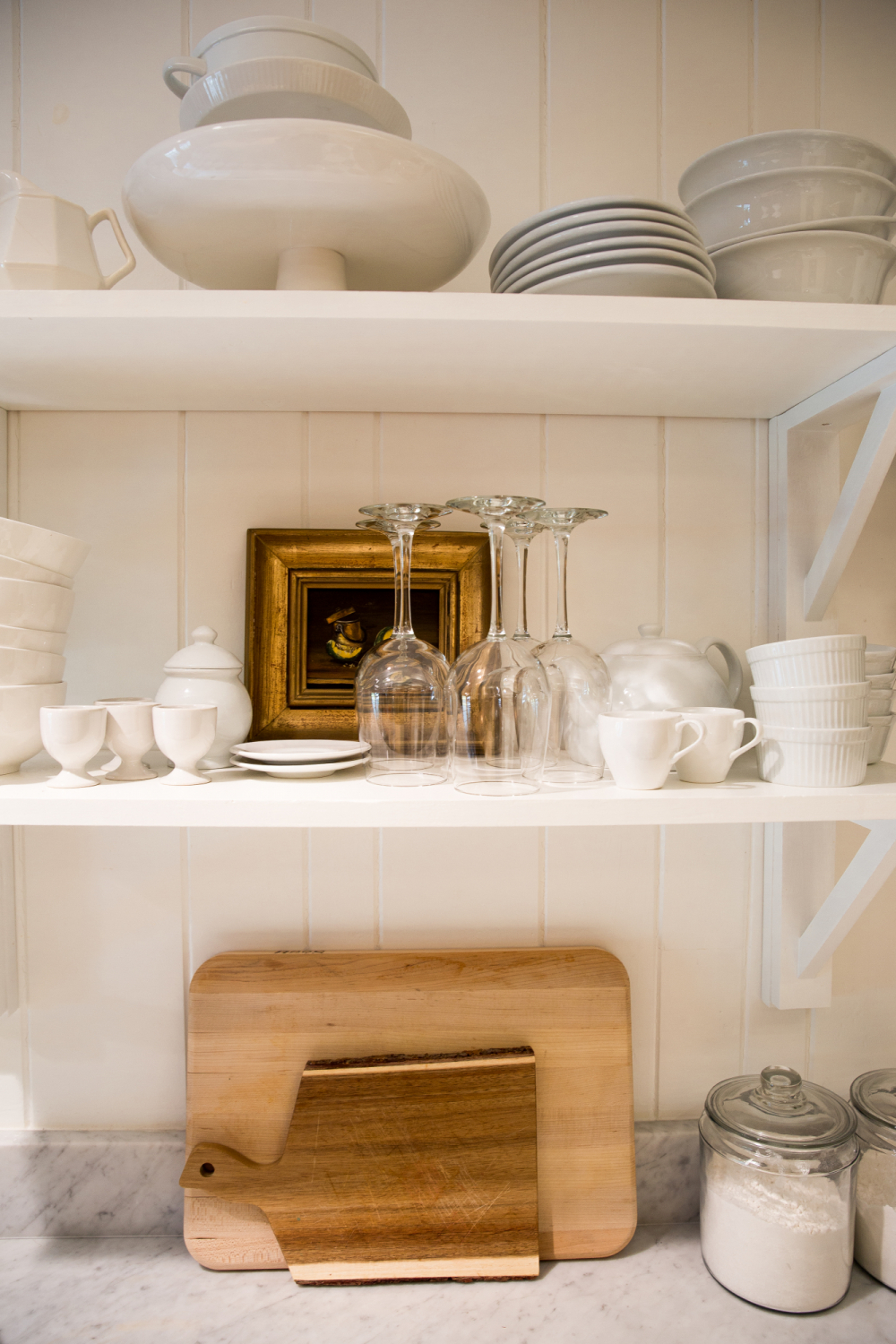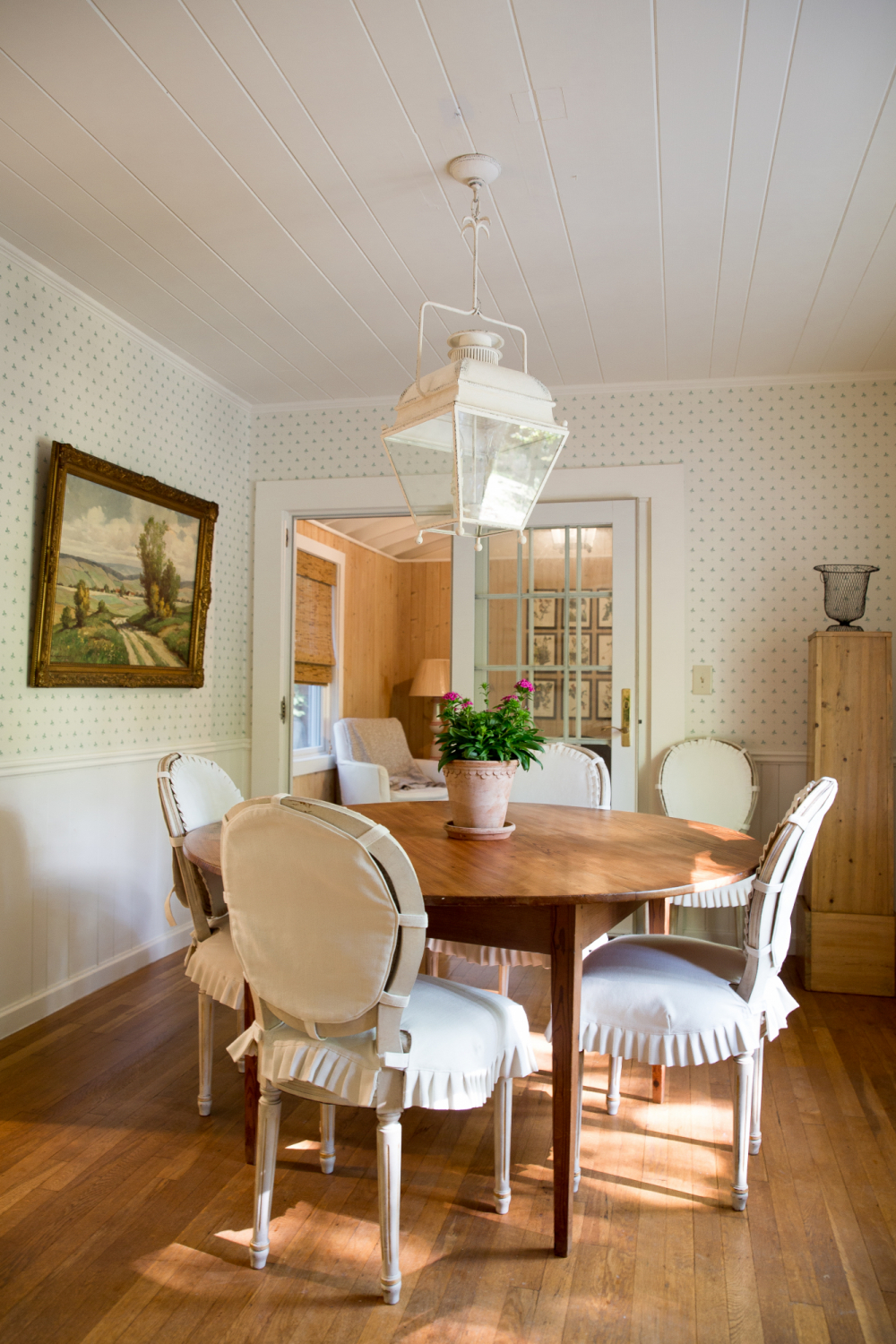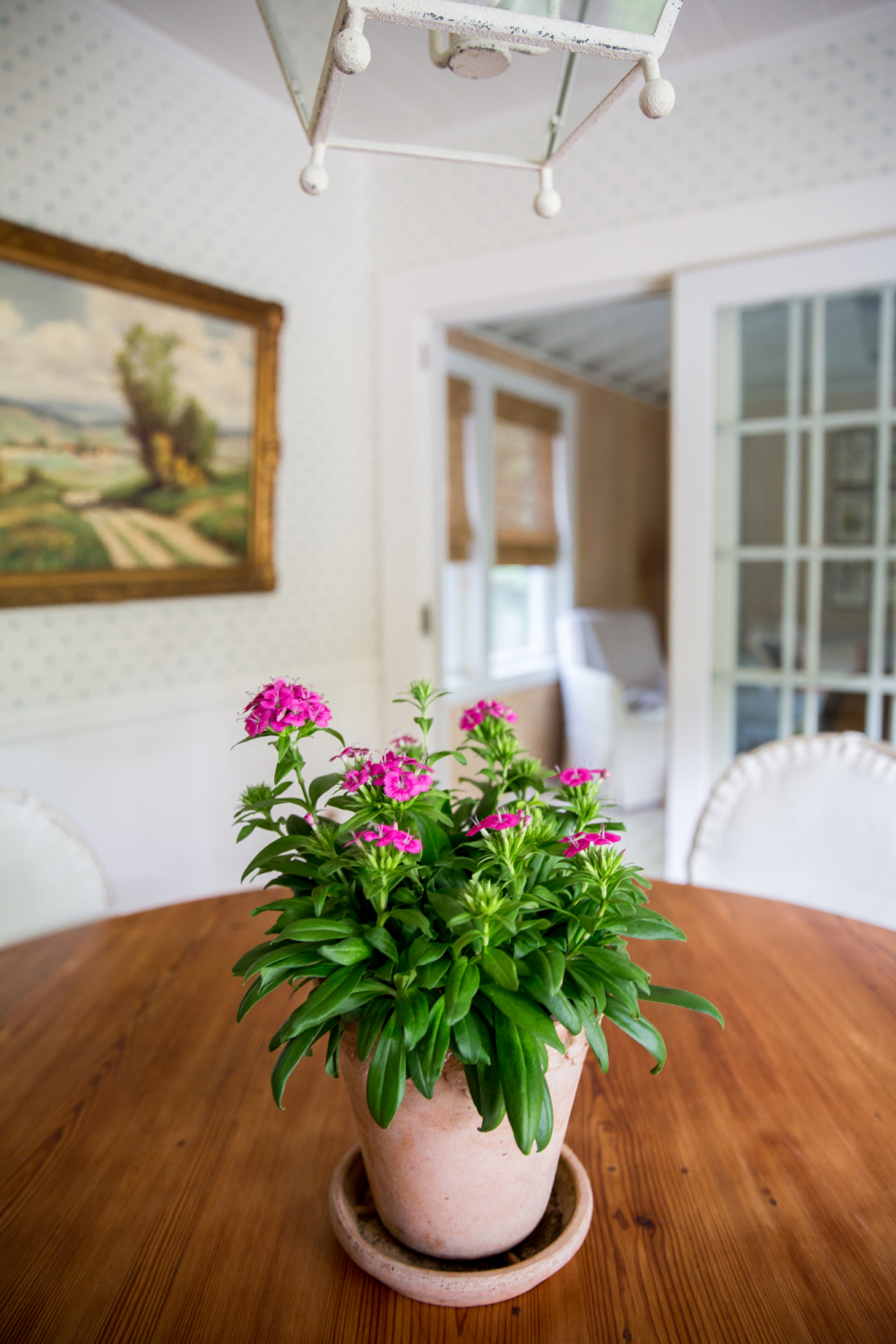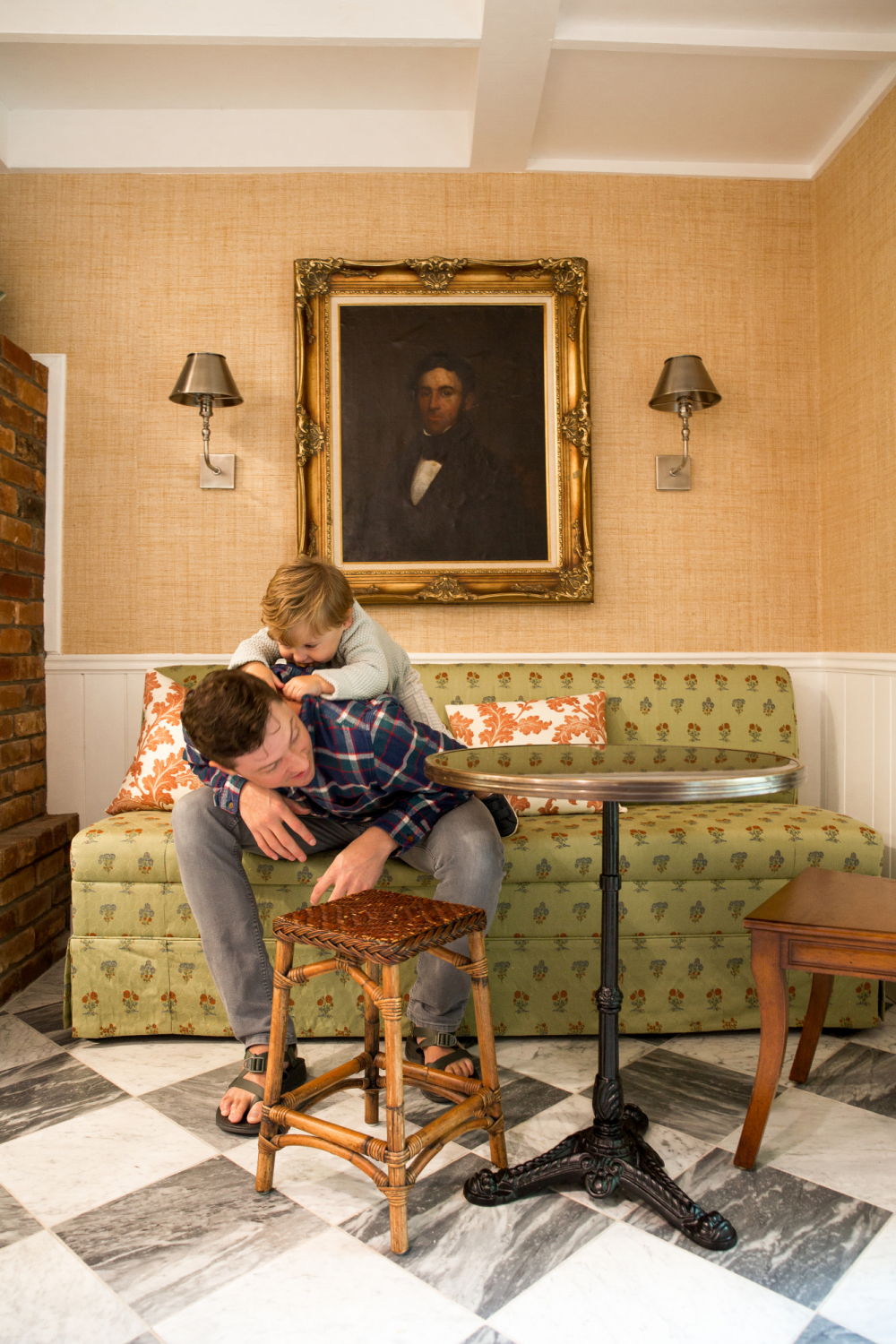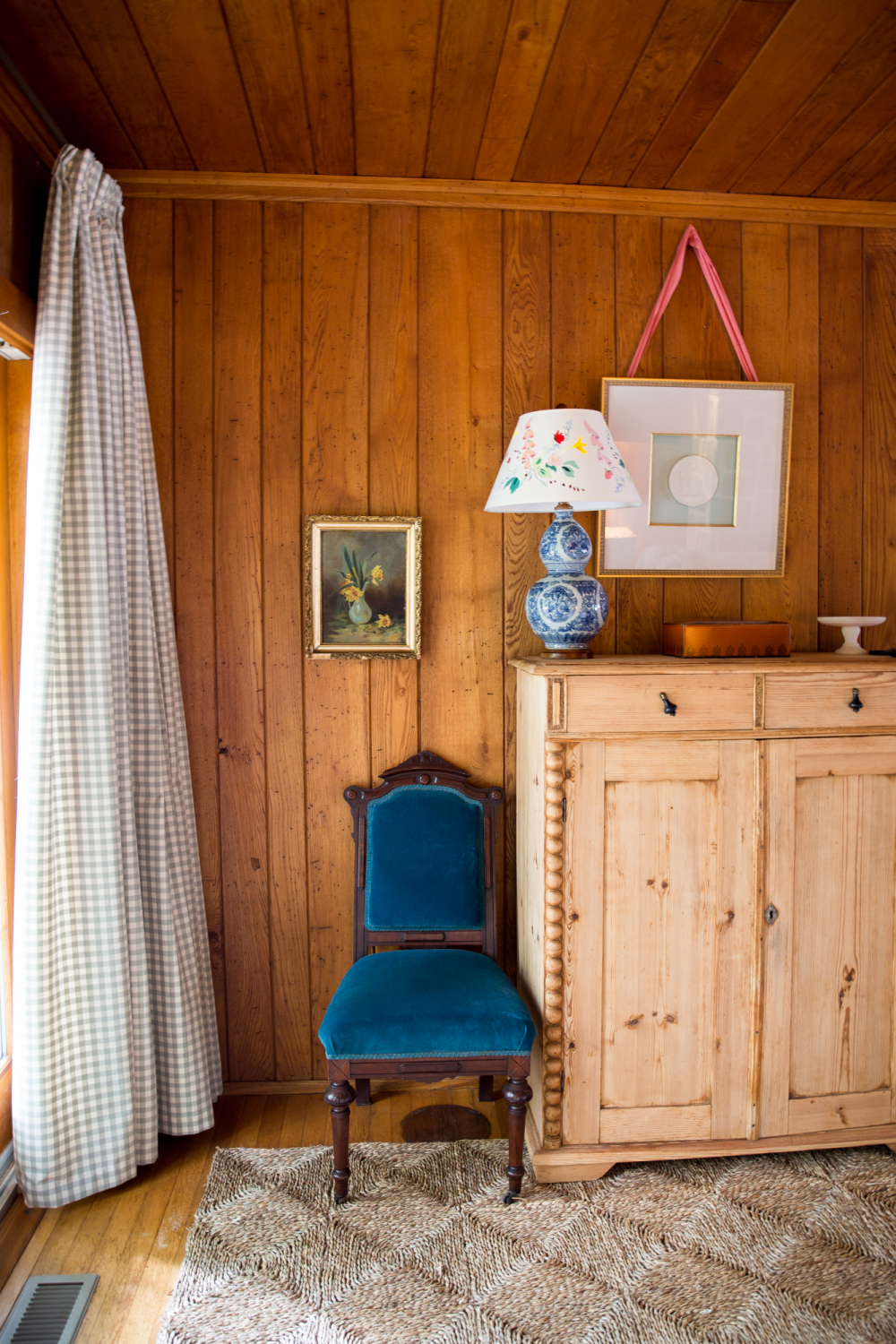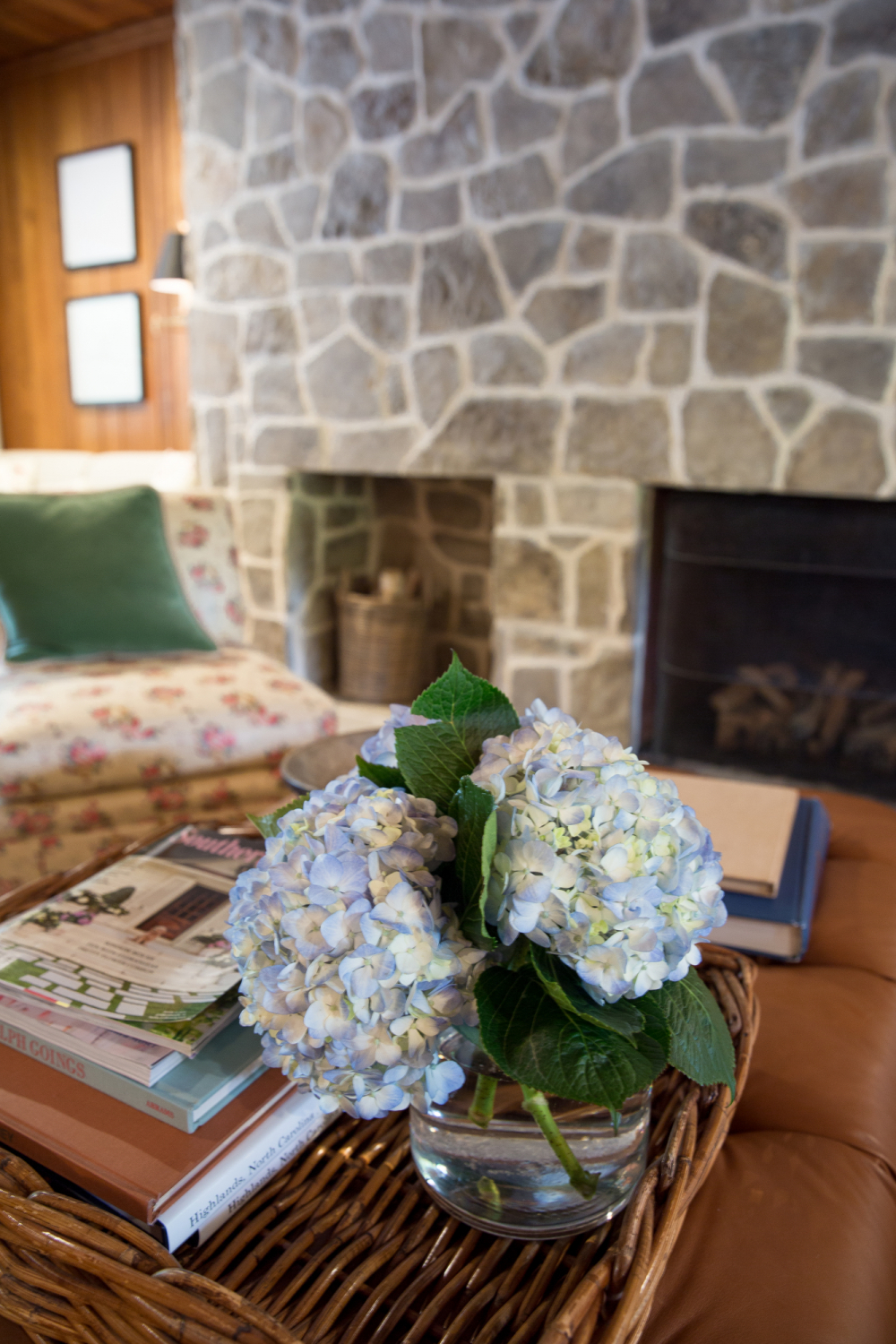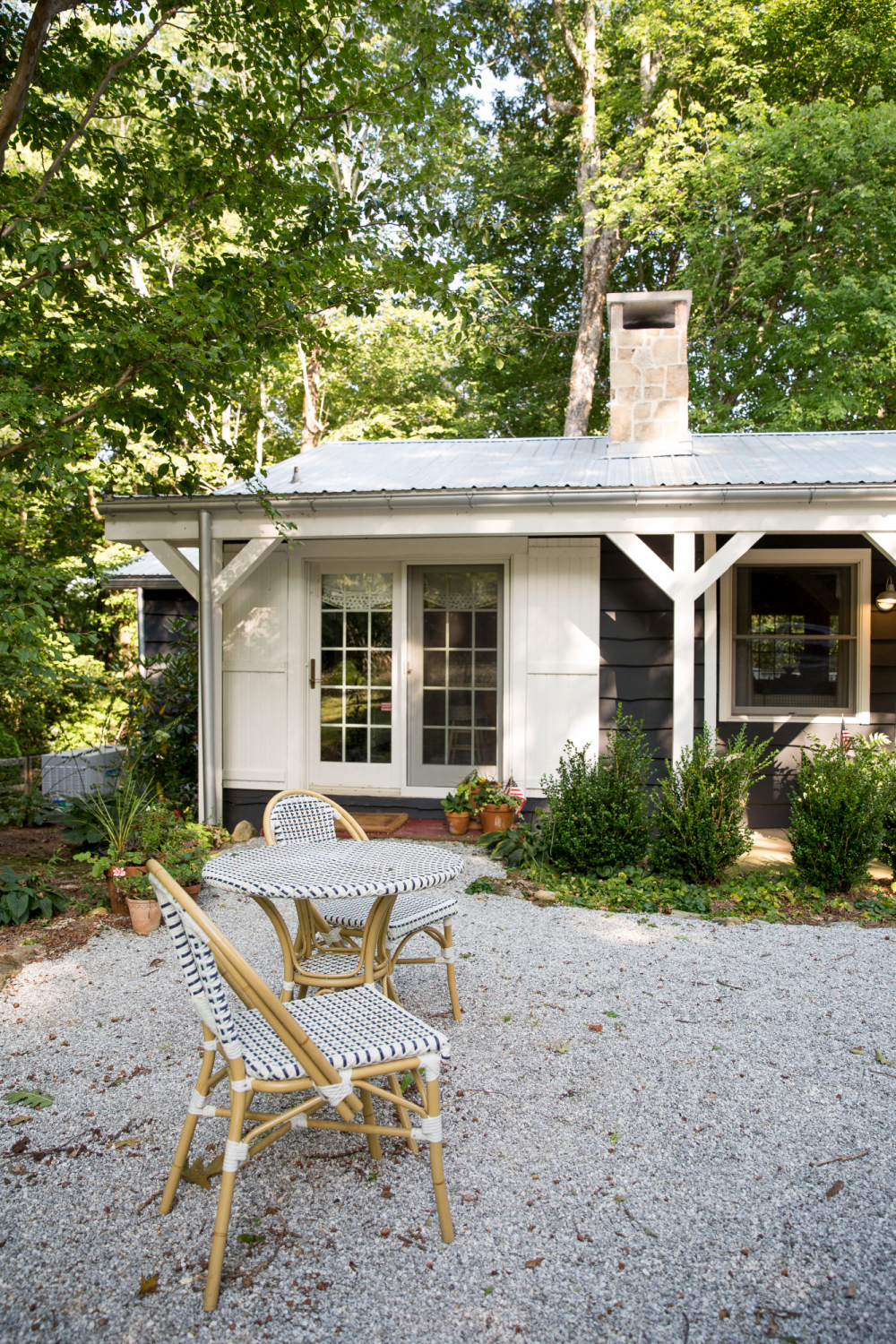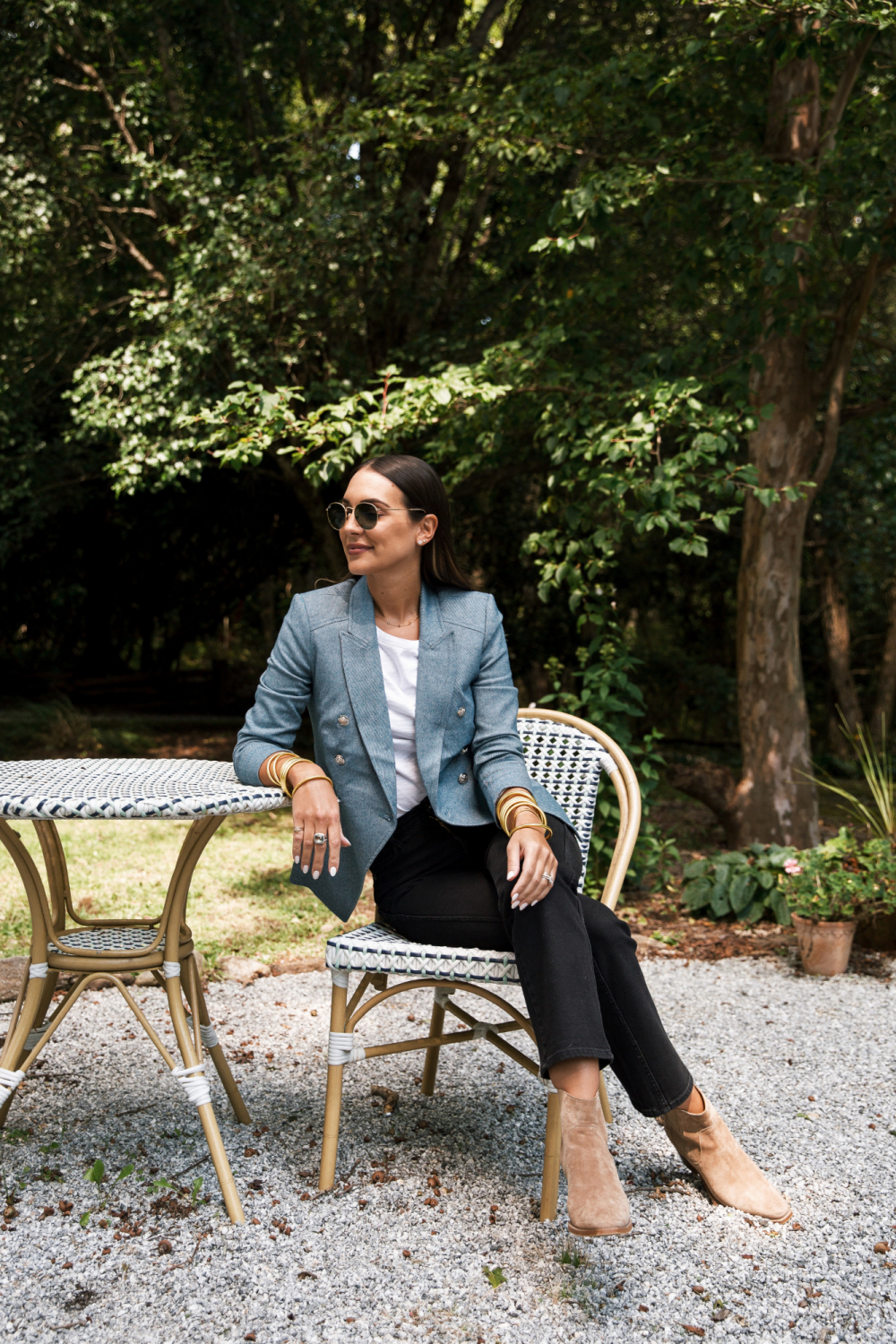 blue blazer | white tee | sunglasses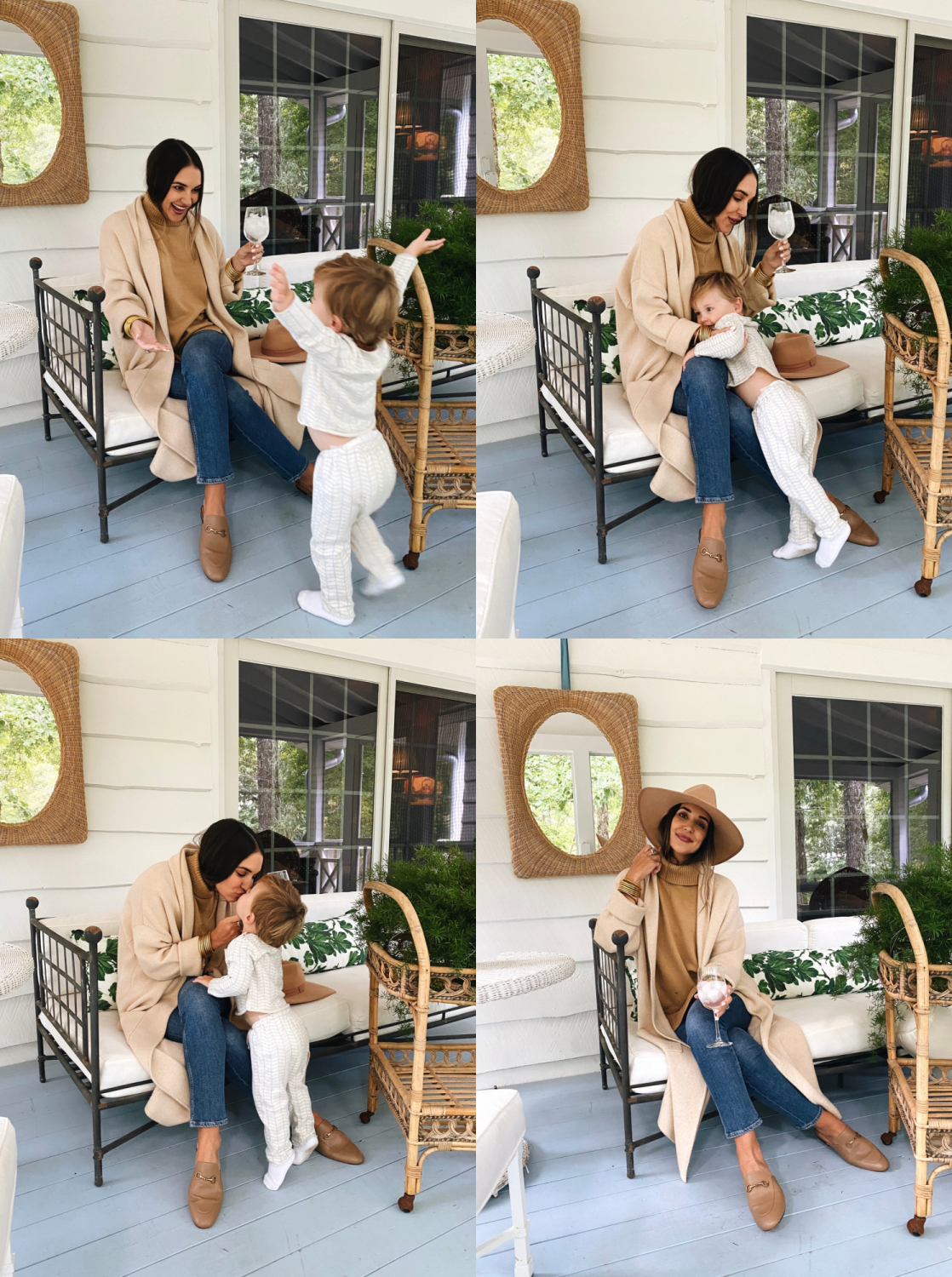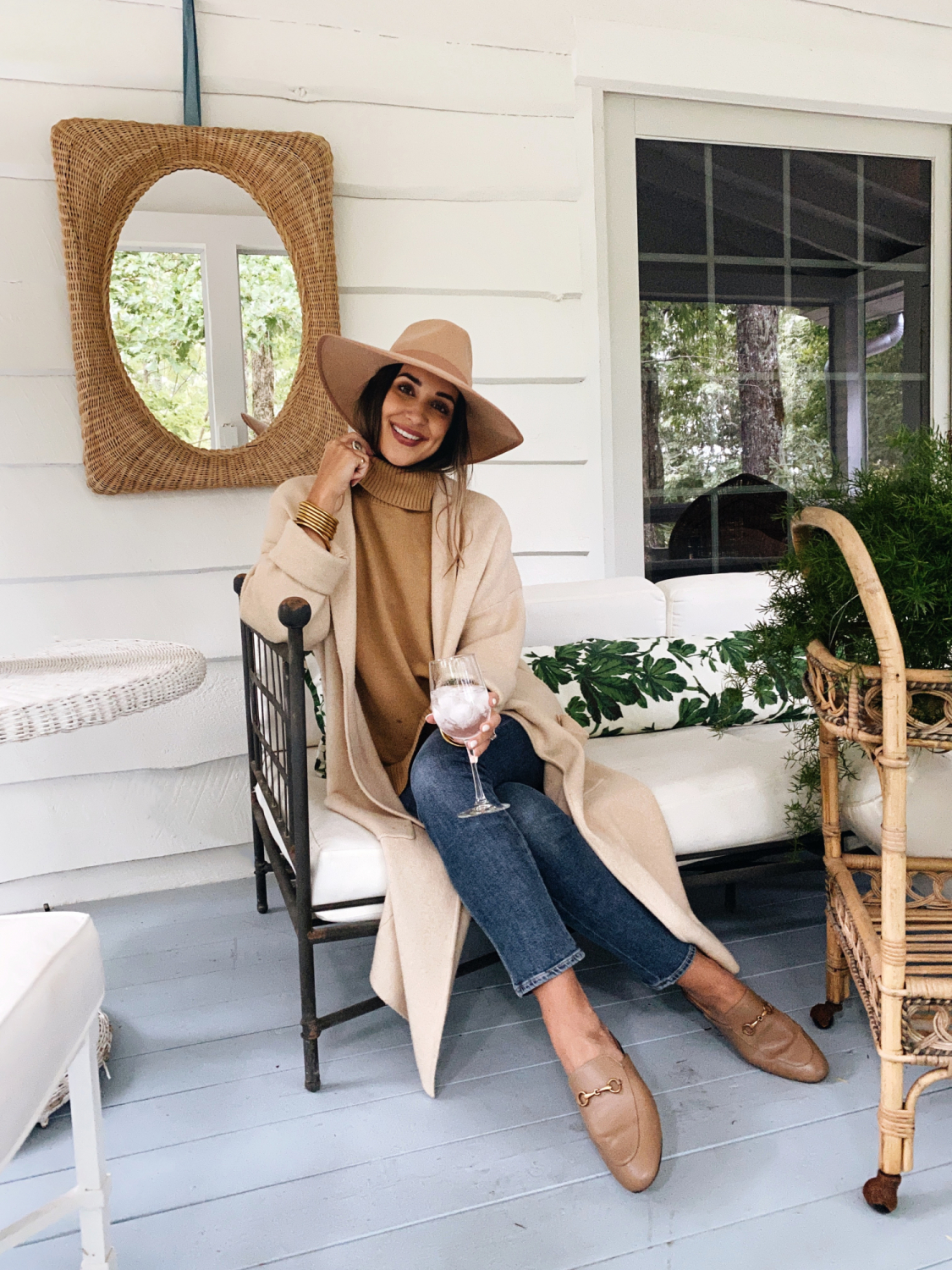 coatigan (finally back in stock!) | similar turtleneck sweater | similar hat here and here | jeans available here and here | similar loafers | gold bangles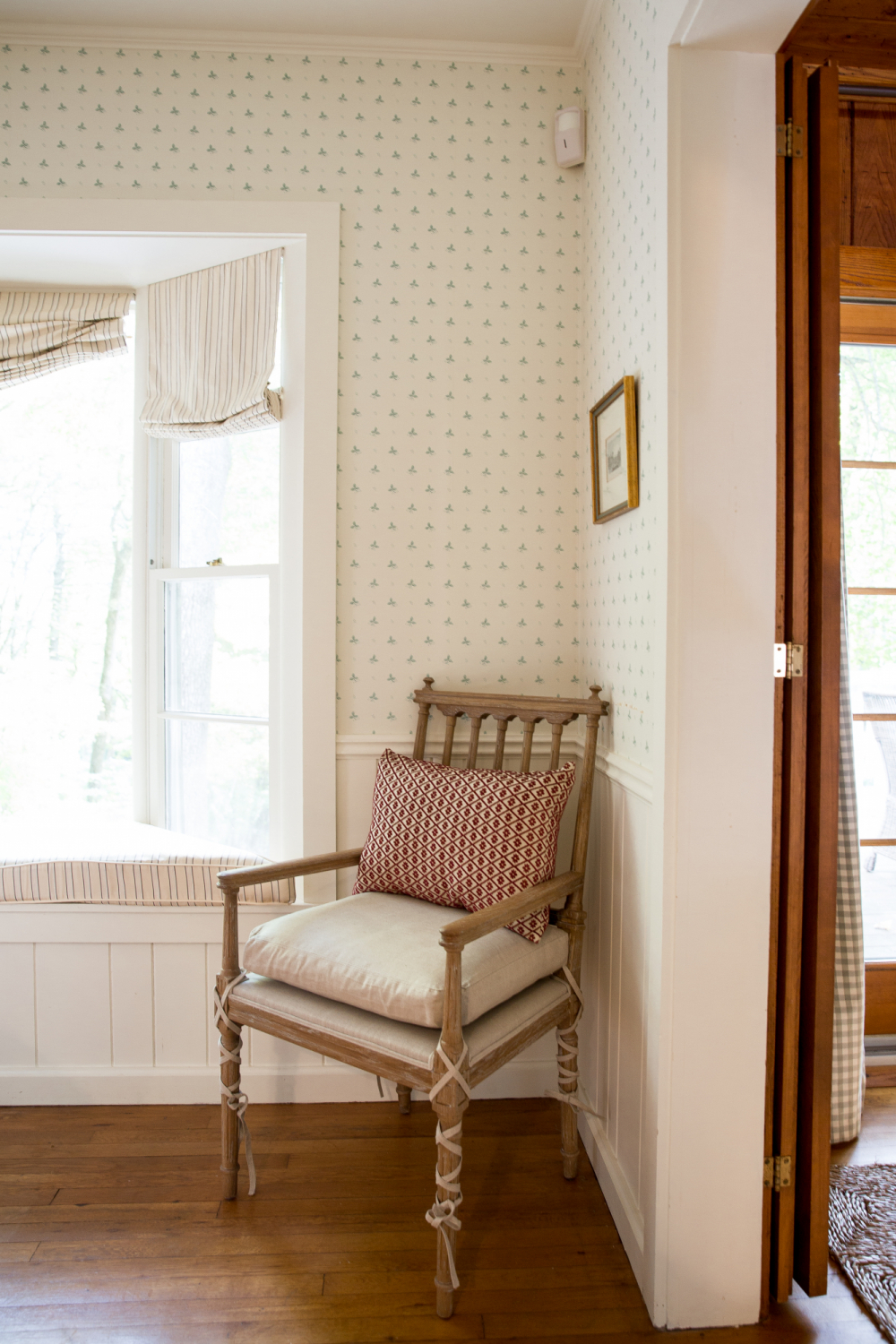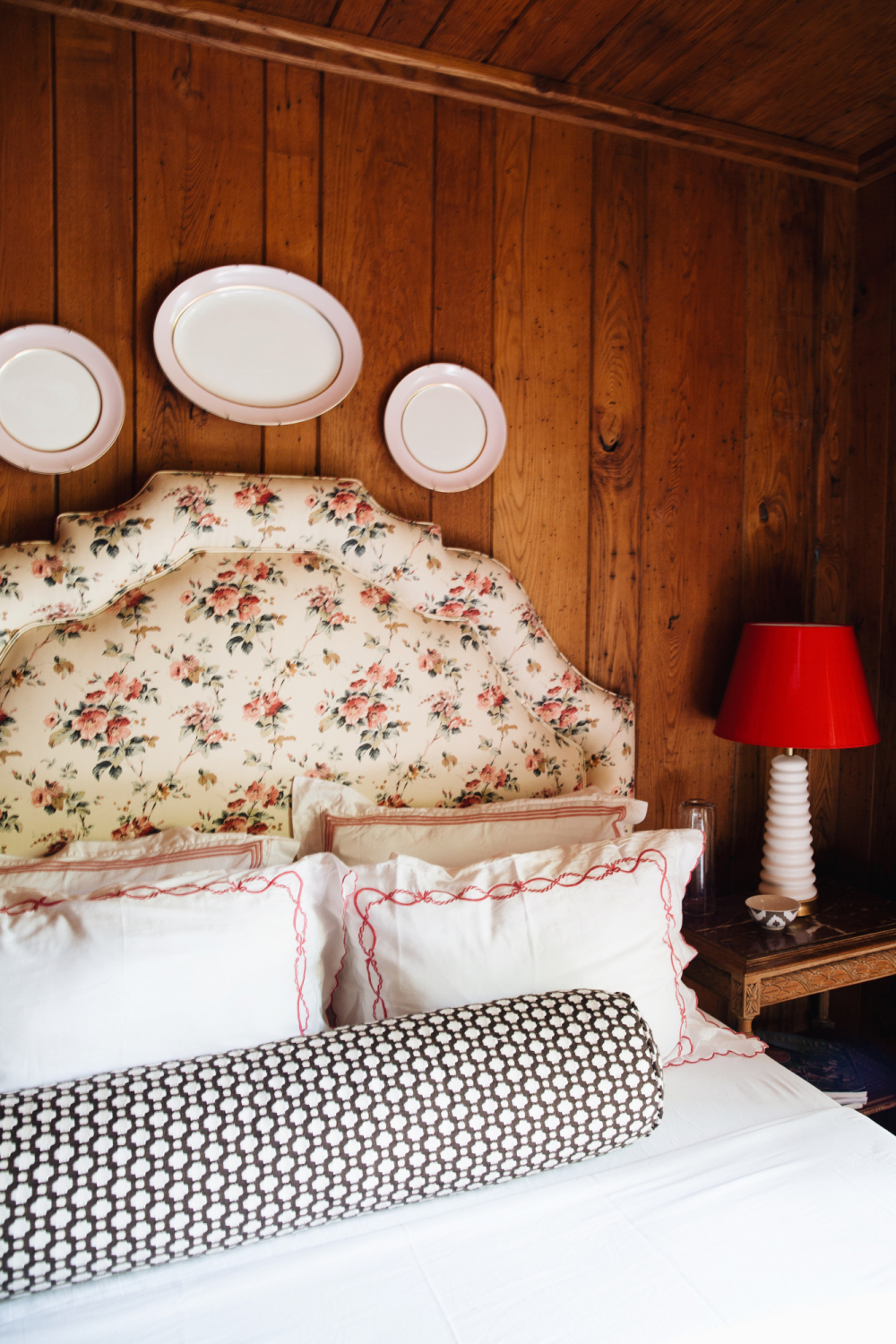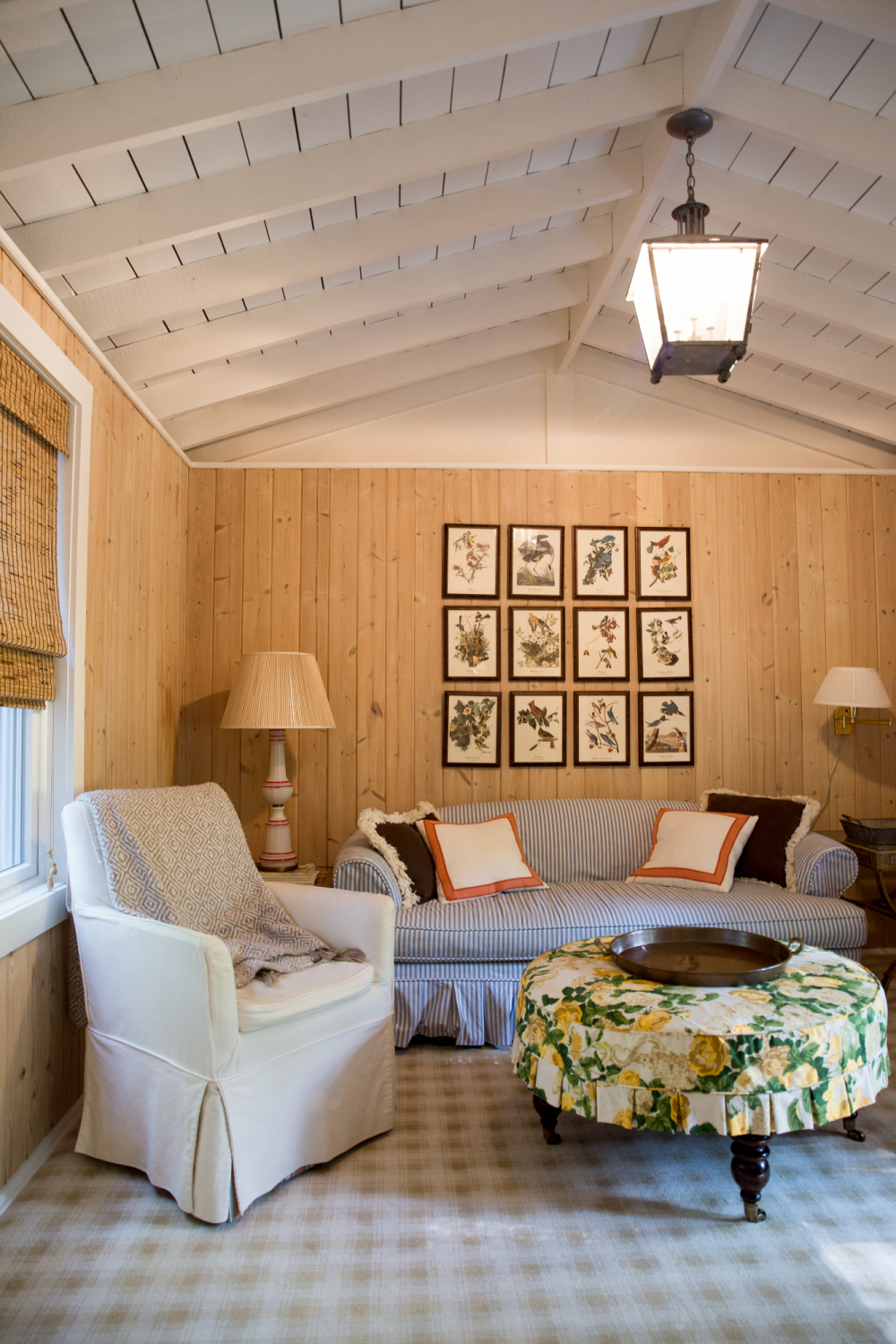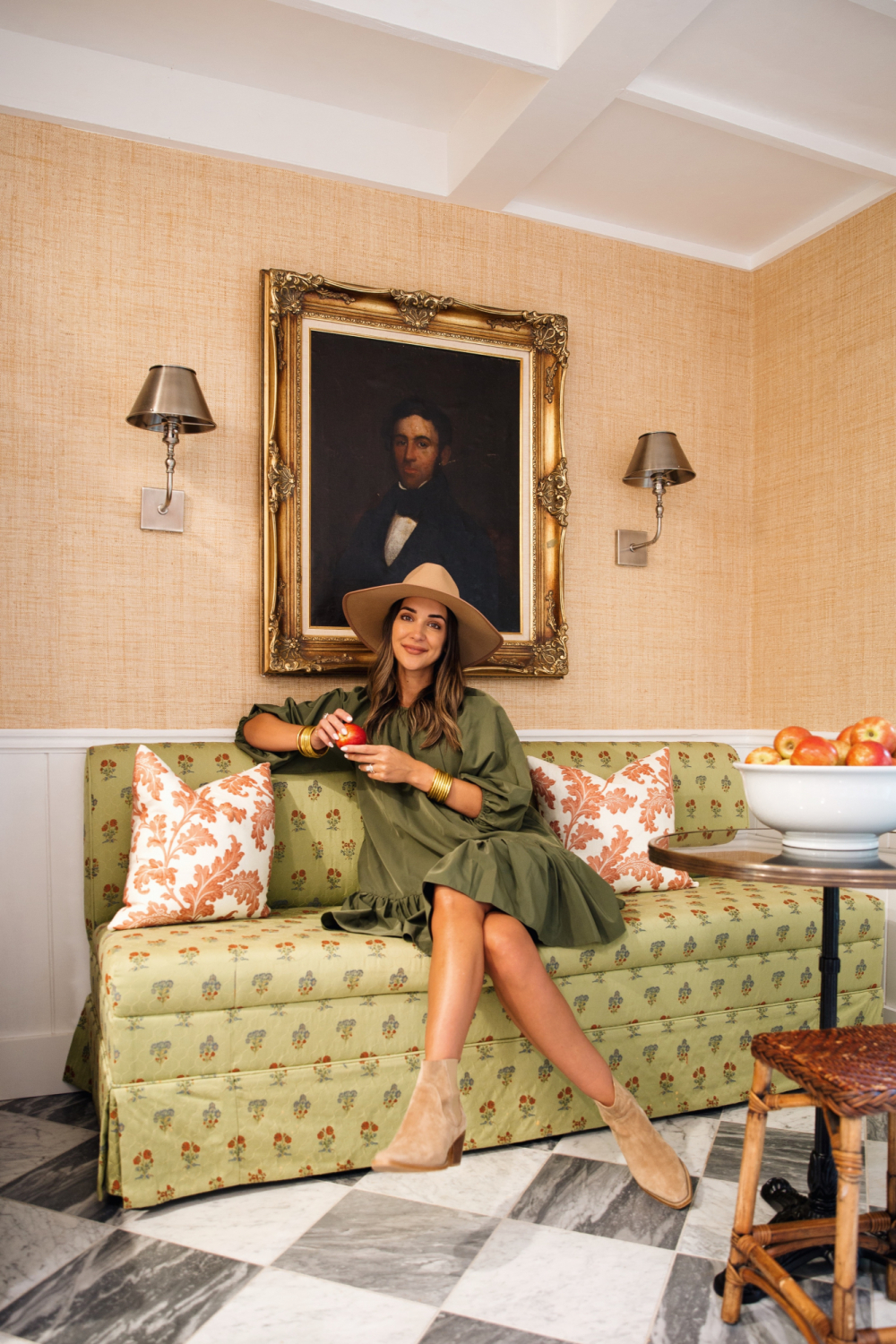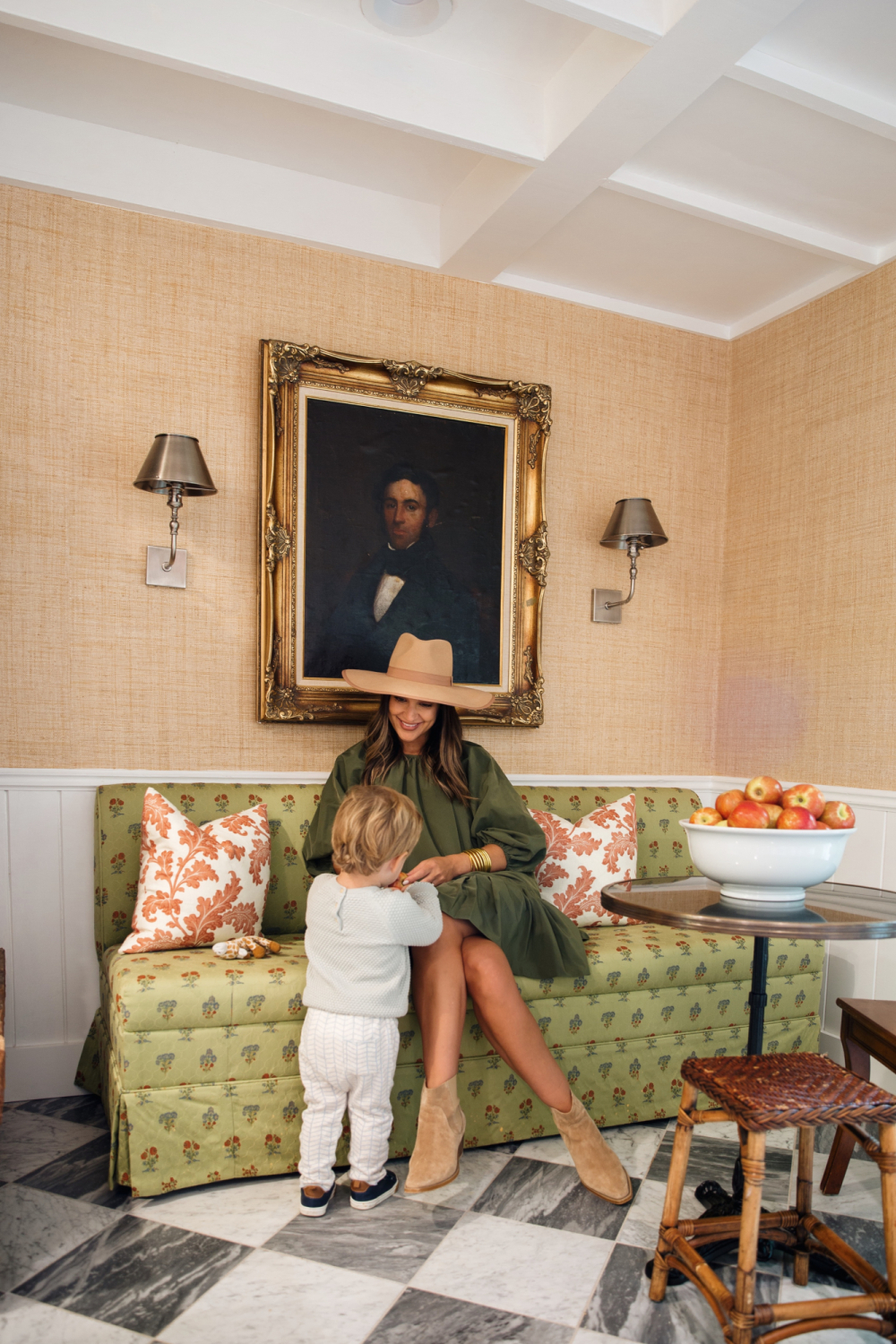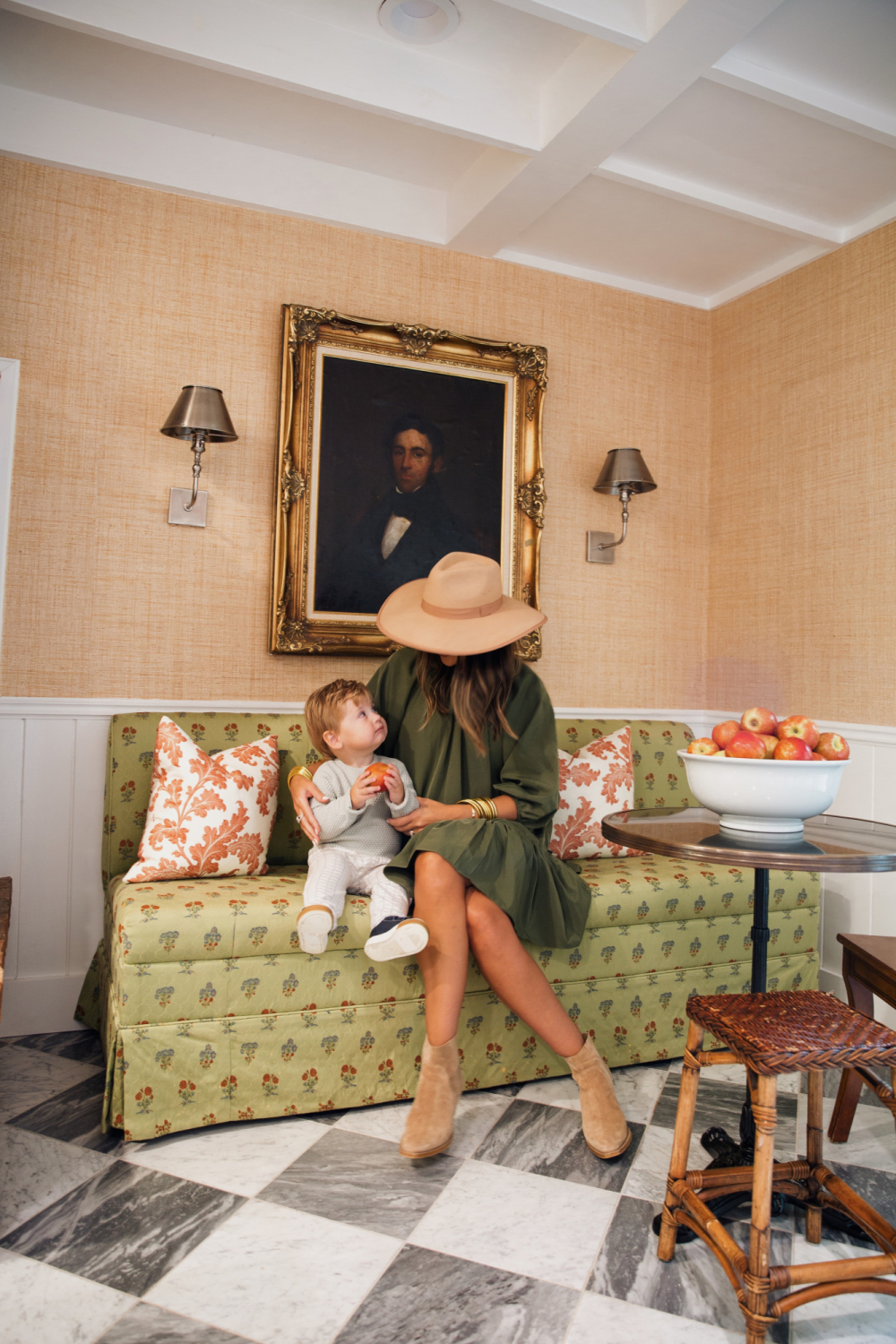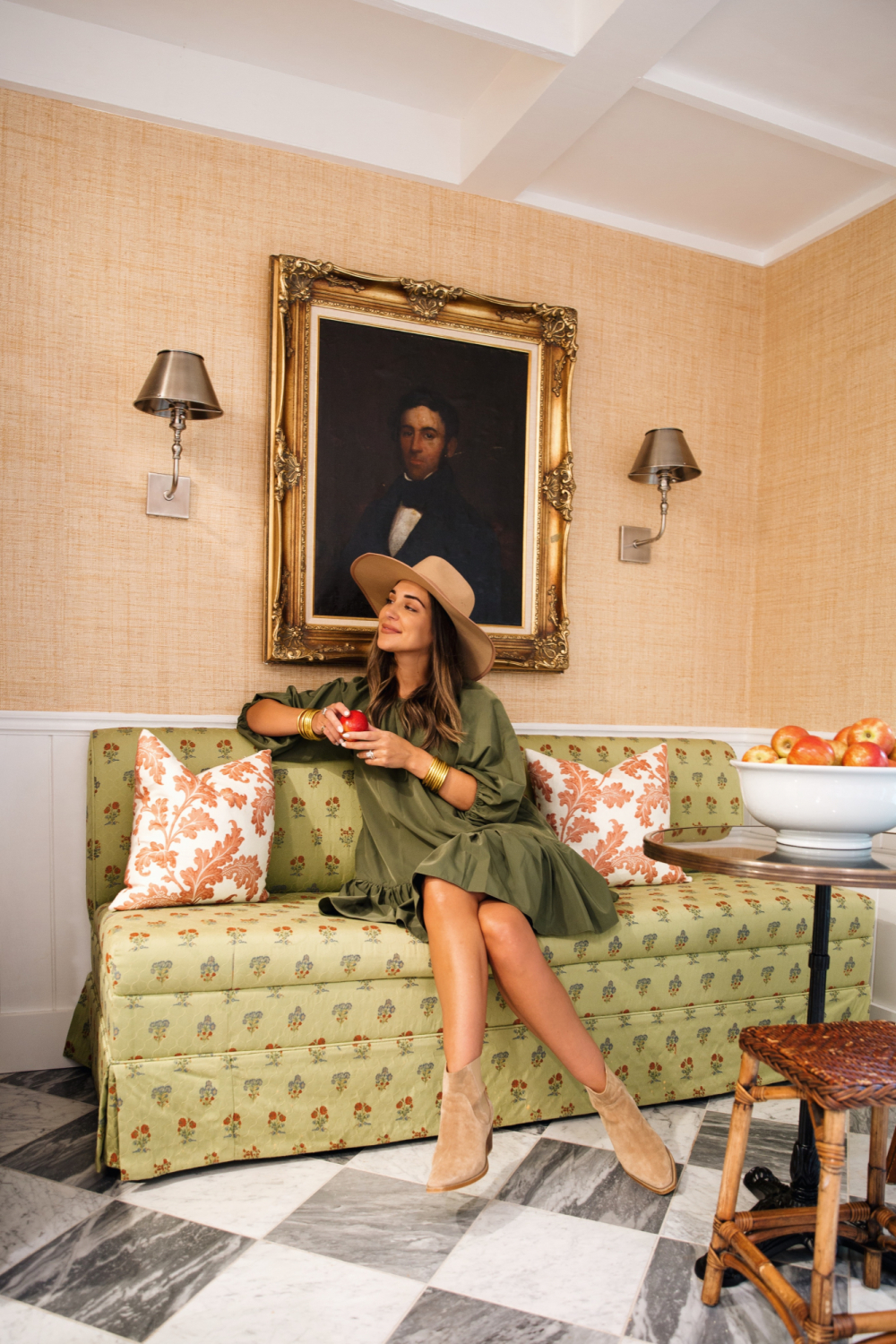 dress | similar bootie | similar hat here and here | bangles
I hope you guys enjoyed the sneak peek as much as I enjoyed this insanely beautifully designed home.  If only I could have snuck some of these upholstered beauties home with me!!  I knew it would be a fabulous stay, but I left with so much inspiration.  Such a treat, and I love that anyone can book and stay there.  I hope we'll be back!
Thank you so much for reading – XO –