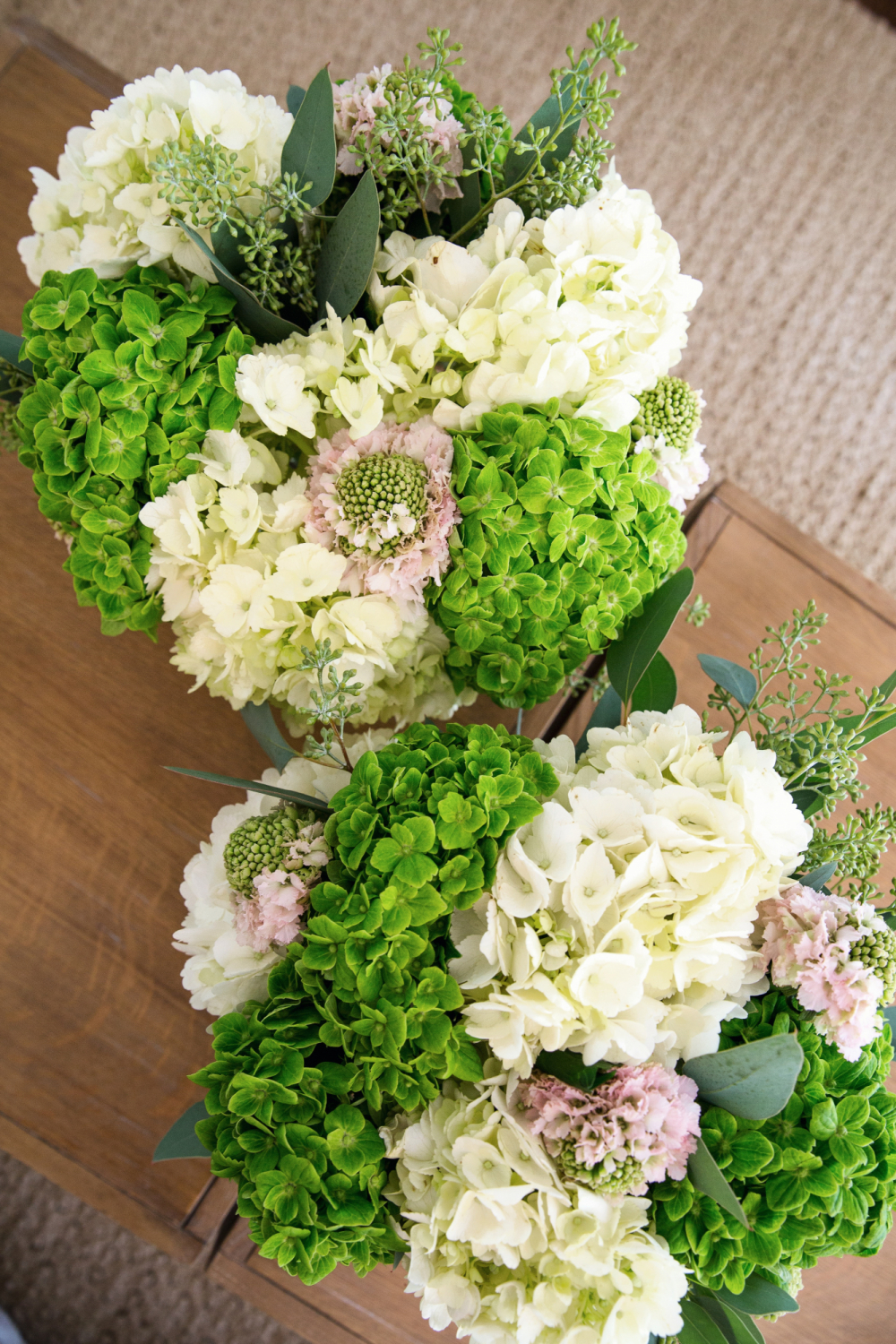 – attempting to play florist for a friend's dinner gathering –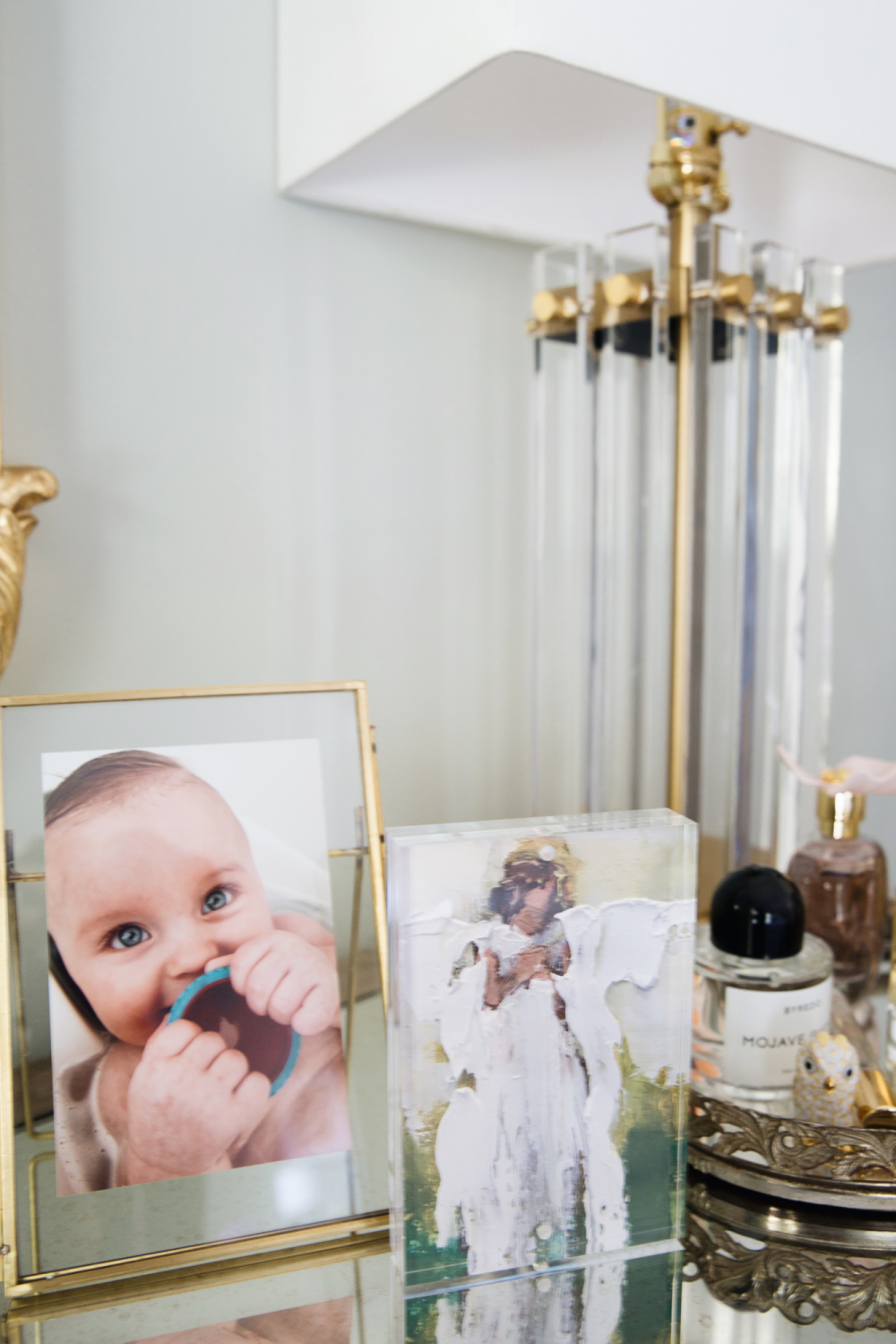 – the sweetest angel frame from Anne Neilson Home –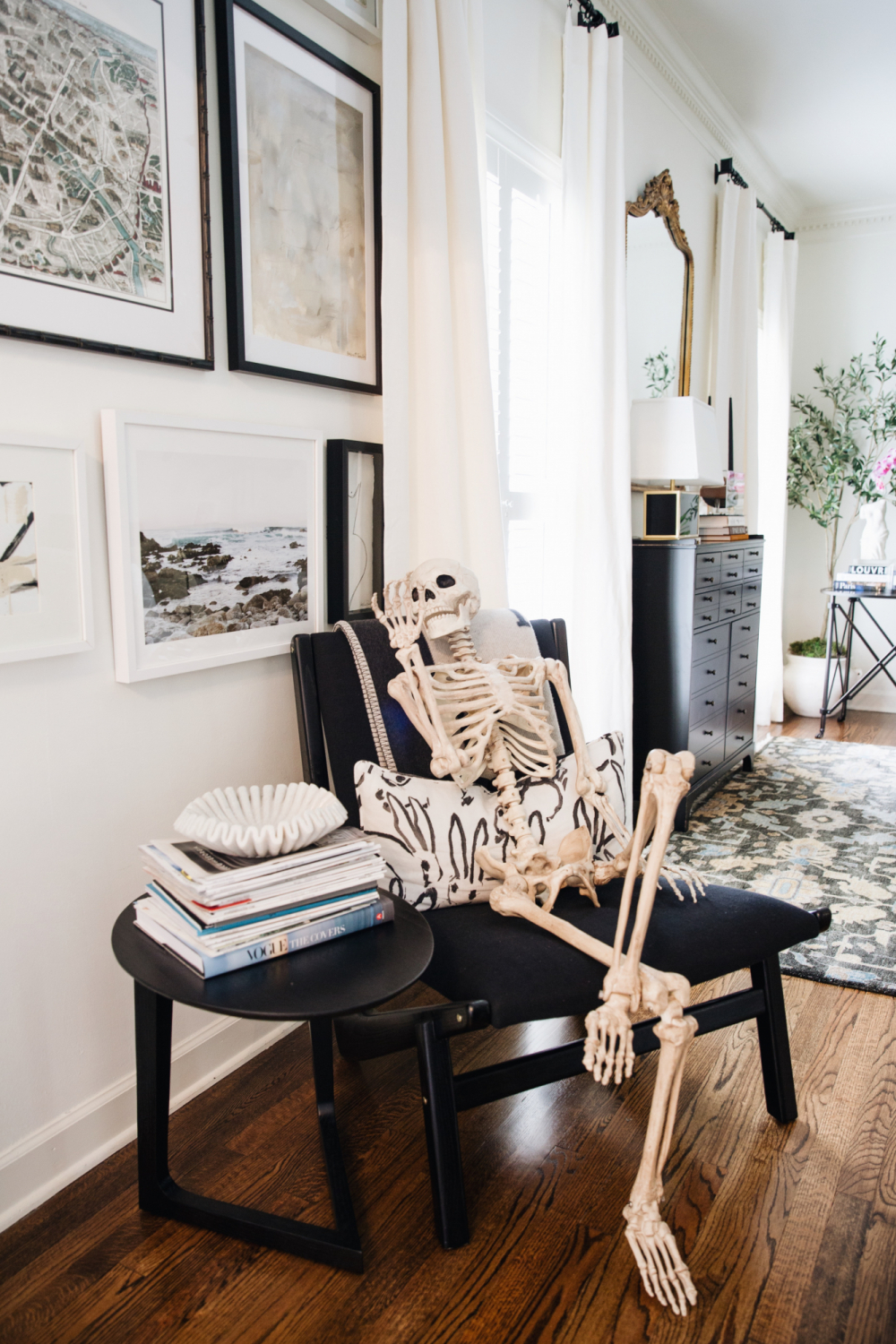 – bringing Hector down for the month, love to see him again –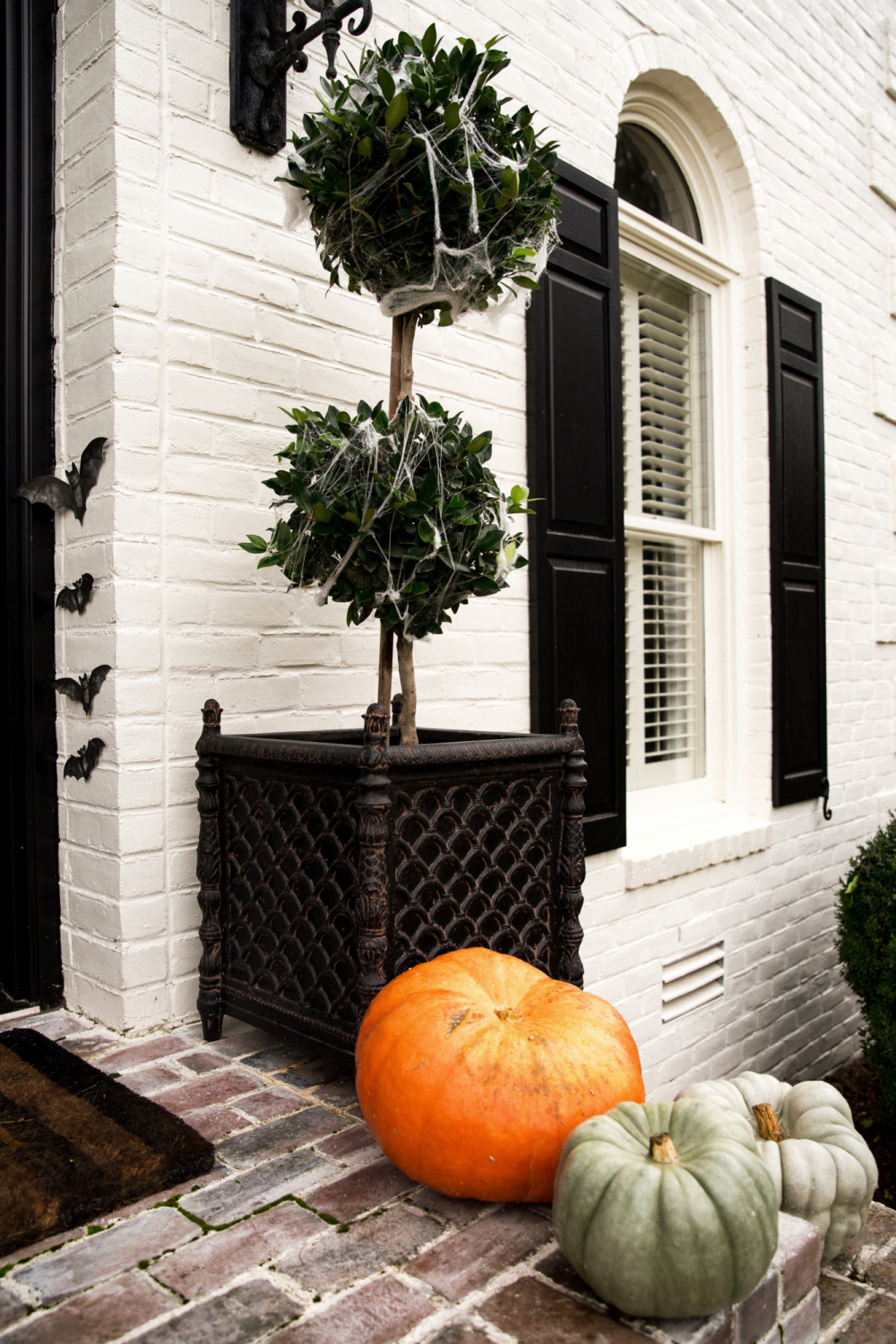 – gathering my pumpkins slowly but surely… –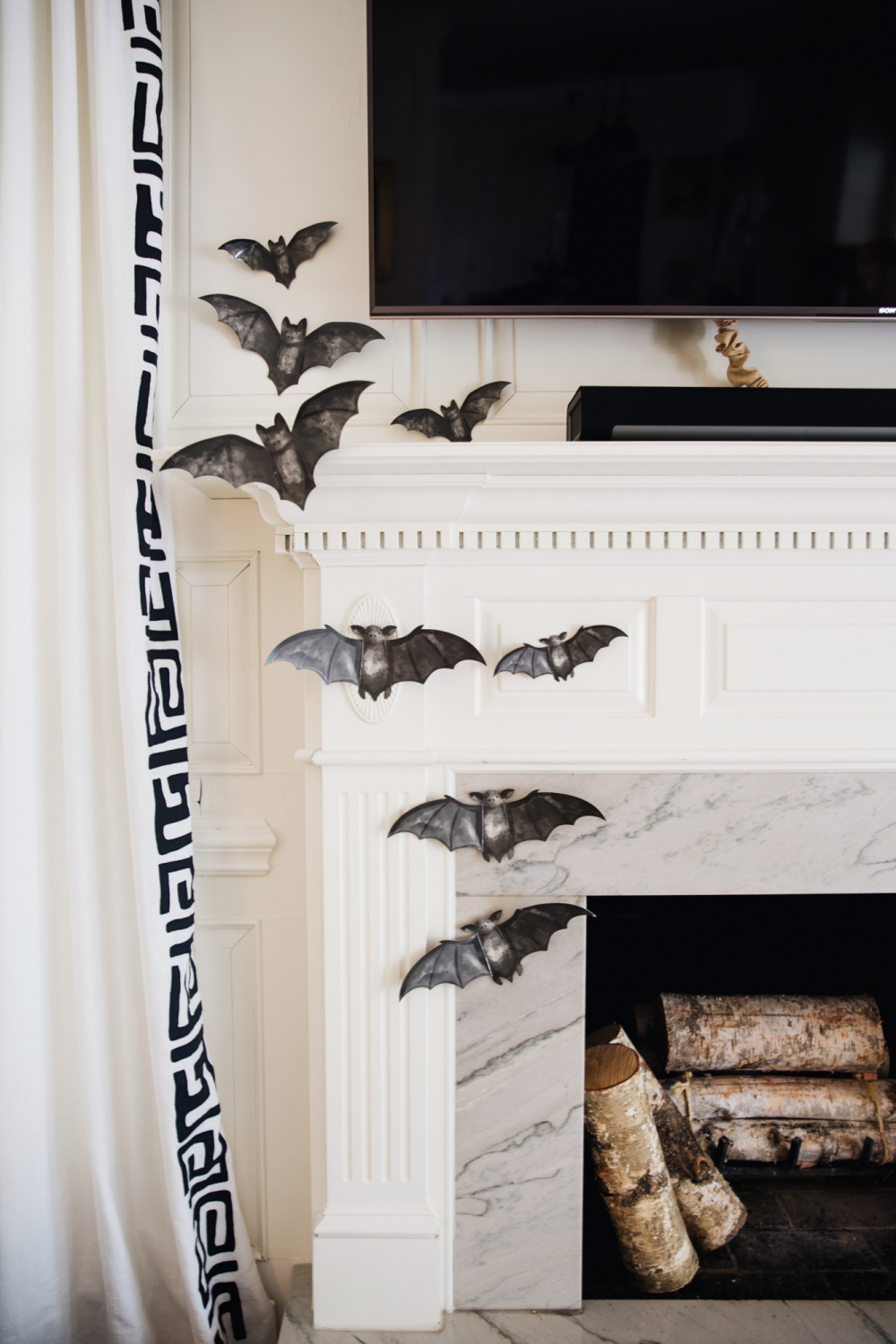 – pulling out the paper bats for different parts of the house –
Who doesn't love October?  The leaves start changing, the sweaters are being pulled out, Halloween and fall decorations come out, and I've already eaten at least 10 pieces of "mini" candy and nearly a whole bag of candy corn.  Life is good.
Hudson and I are heading on an adventure together to see my parents and sister's crew.  They are in a new home that I haven't yet seen in person, so we can't wait to visit and walk down to the lake to catch some fish!  I'm also greatly looking forward to not cooking and cleaning for a few days – truly, this is one of my favorite perks of travel.
I'm working on our festive Halloween front door slowly but surely.  I did manage to order Hudson's costume as well as a personalized trick-or-treat bag, along with getting a head start on his birthday and Christmas gifts.  These next few months go by so fast that I just want to make some moves while it's on my mind!
I ordered these witch hats and plan to hang them in a certain spot in the house.  Since we moved two years ago, each year I add a little bit, add a little bit, etc.  Eventually I'll have all my themed goodies!  I want Hudson to remember having fun holiday things in the house.
What are you up to this weekend?  Do you have any favorite Halloween decorations that you're excited to bring down?  Thanks so much for reading and sharing – XO –