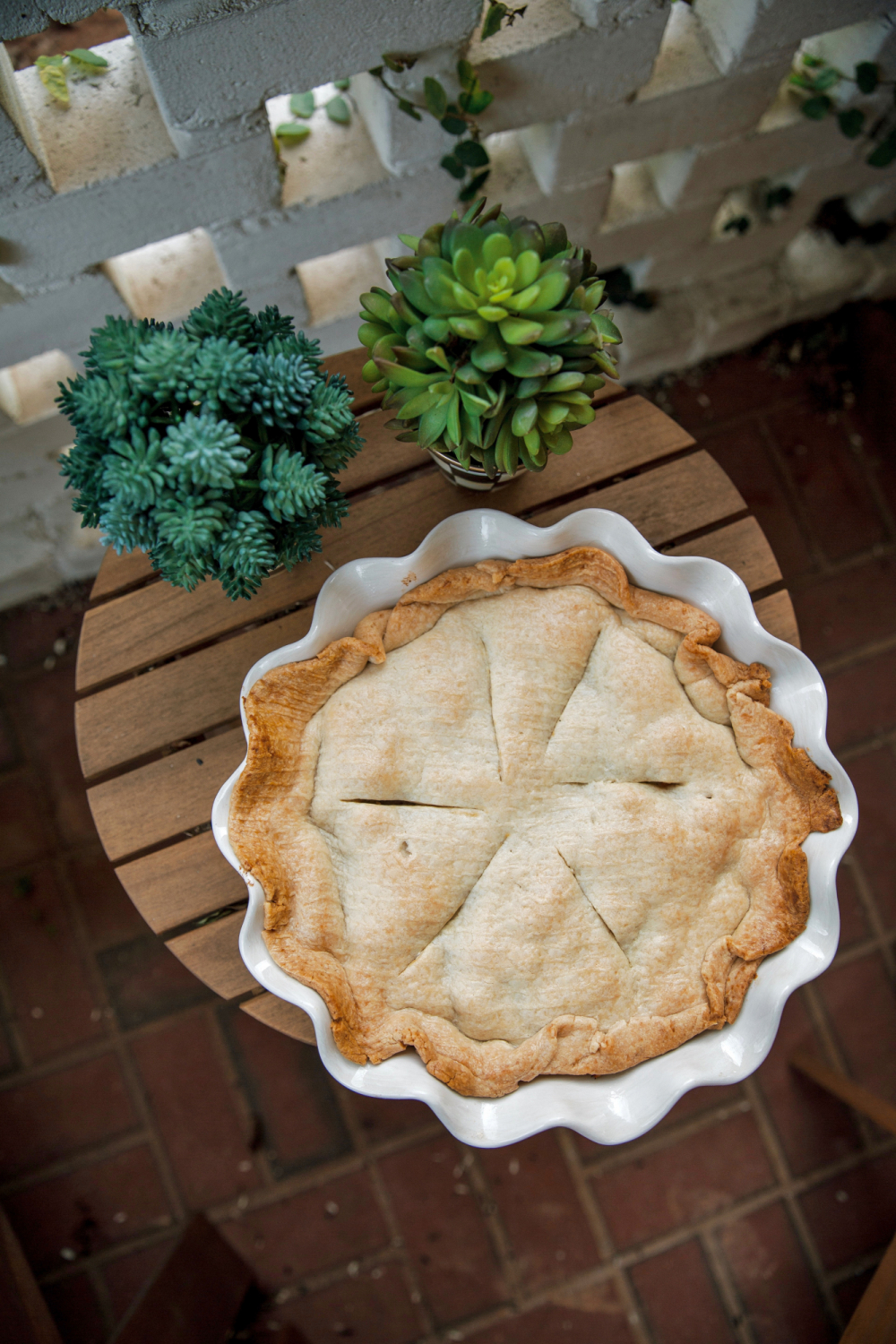 ruffled pie plate | mini planters
Last week I shared a chicken pot pie I made for a friend on social media and how I made a few small changes to make it our family's favorite. This gal has a newborn baby, so I took over a pot pie, salad with homemade dressing, mini bottle of champagne and some of Trader Joe's "brookies." Yum!
I snapped some quick photos so I could share the recipe with you guys here. The light was fading, so apologies they're not the most beautiful photos of all time. But more importantly, let's get to the pot pie…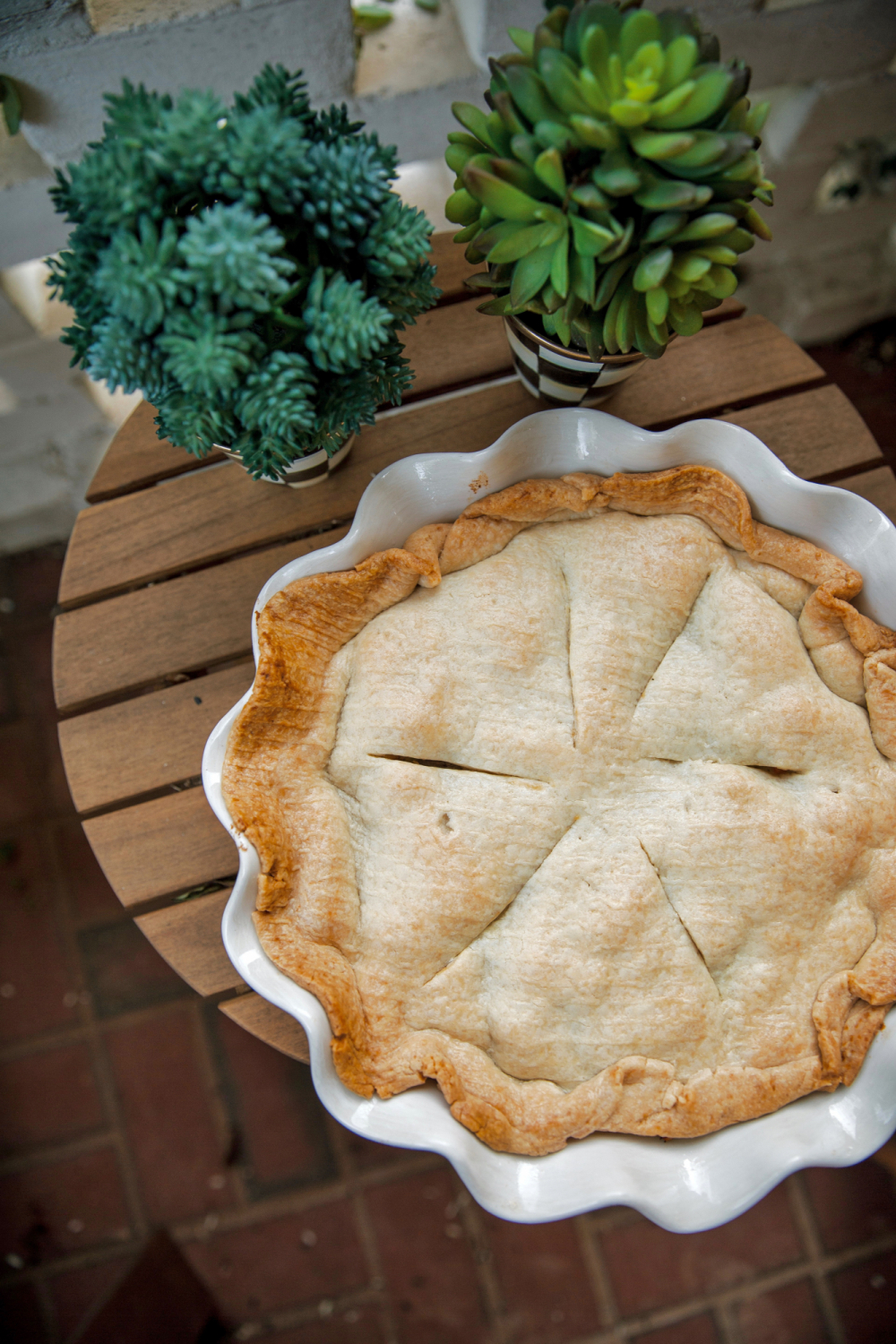 This is my foundation recipe – I mean, check out those reviews.
The small changes I make are:
1 | I add around 3/4 cup diced baby red potatoes.
2 | I cooked the chicken ahead of time in the instant pot with this seasoning and shredded it.
3 | I boiled the veggies in chicken broth rather than water.
4 | I bake at 375 for 45 minutes.
I think you can still cook the chicken with the veggies if you are short on time, but I would replace the water with broth and add extra seasoning.
I think this is such a great recipe to bring a family because it's great warmed up and usually everyone (including small kids) will eat it. Double it, make one for your own family and it's a win-win.
I'm always looking for good "take a meal to a friend" ideas, so if you have any favorites, please share! Another one I like is pesto tortellini with shredded chicken, parmesan cheese, pine nuts and fresh basil. So good, so easy, filling and warms up well.
Thanks so much for reading and find more of my favorite recipes under "home –> food & drink" at the top of this site! XO –