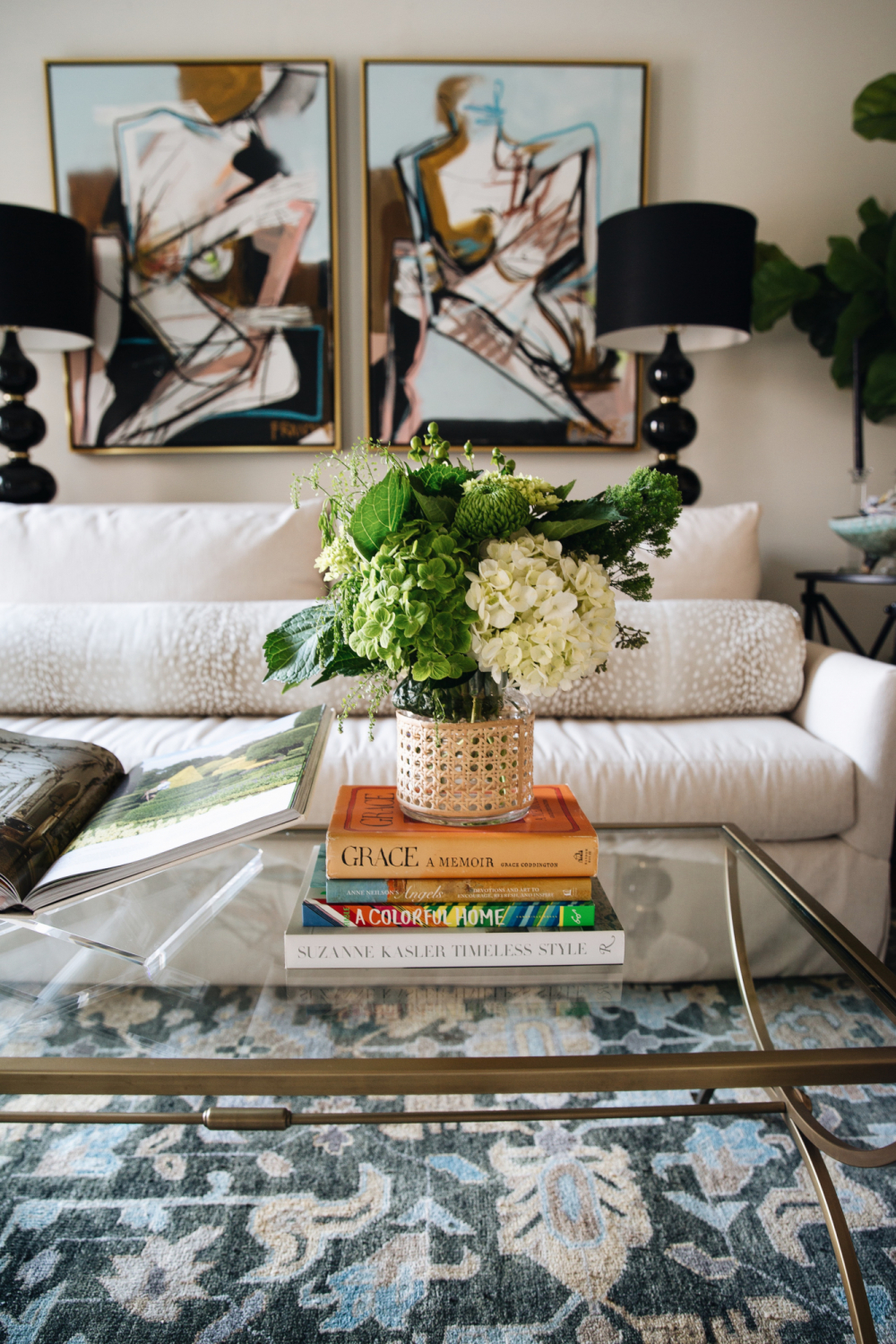 – the most beautiful flowers from last weekend's sprinkle –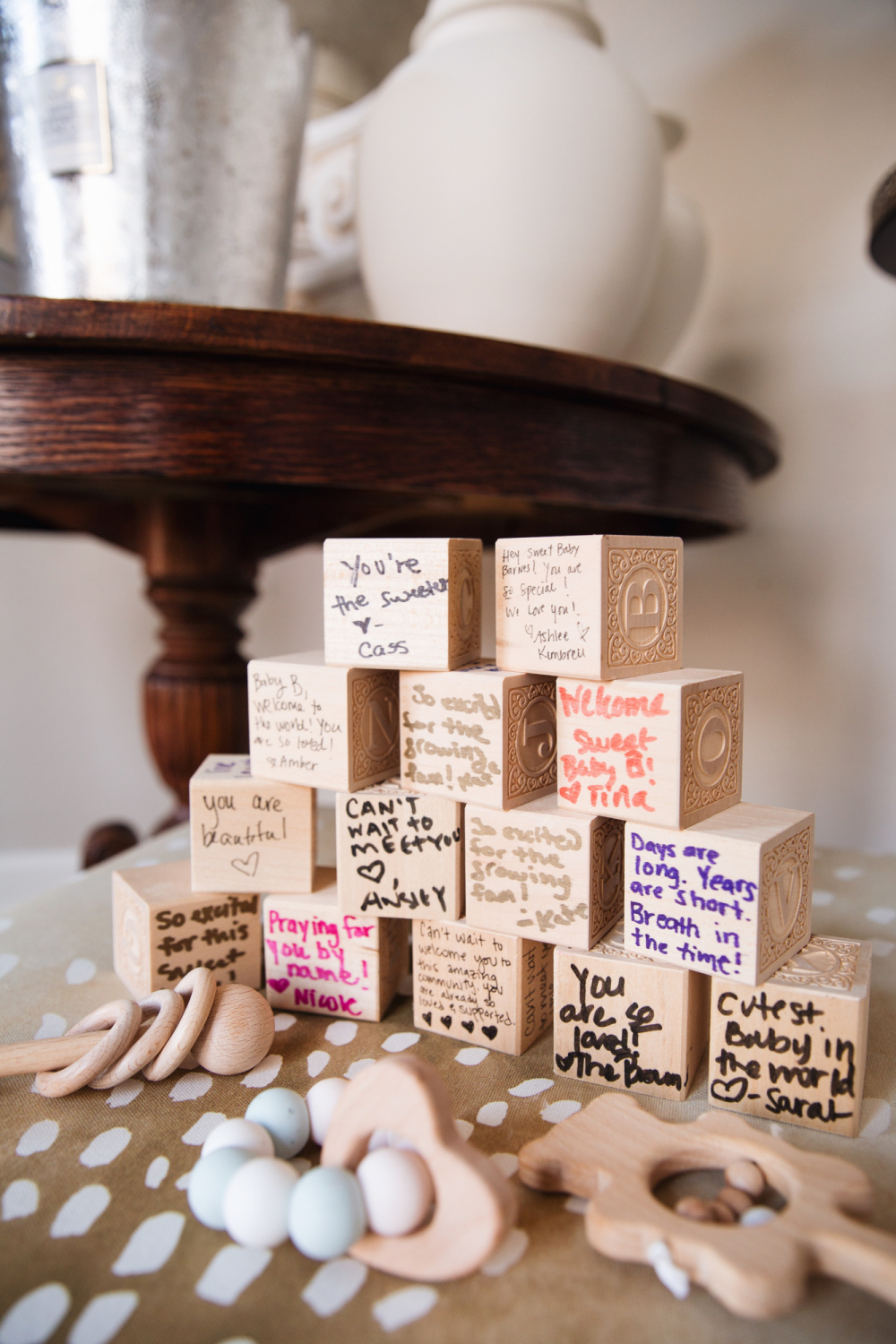 – and signed baby blocks that are so special –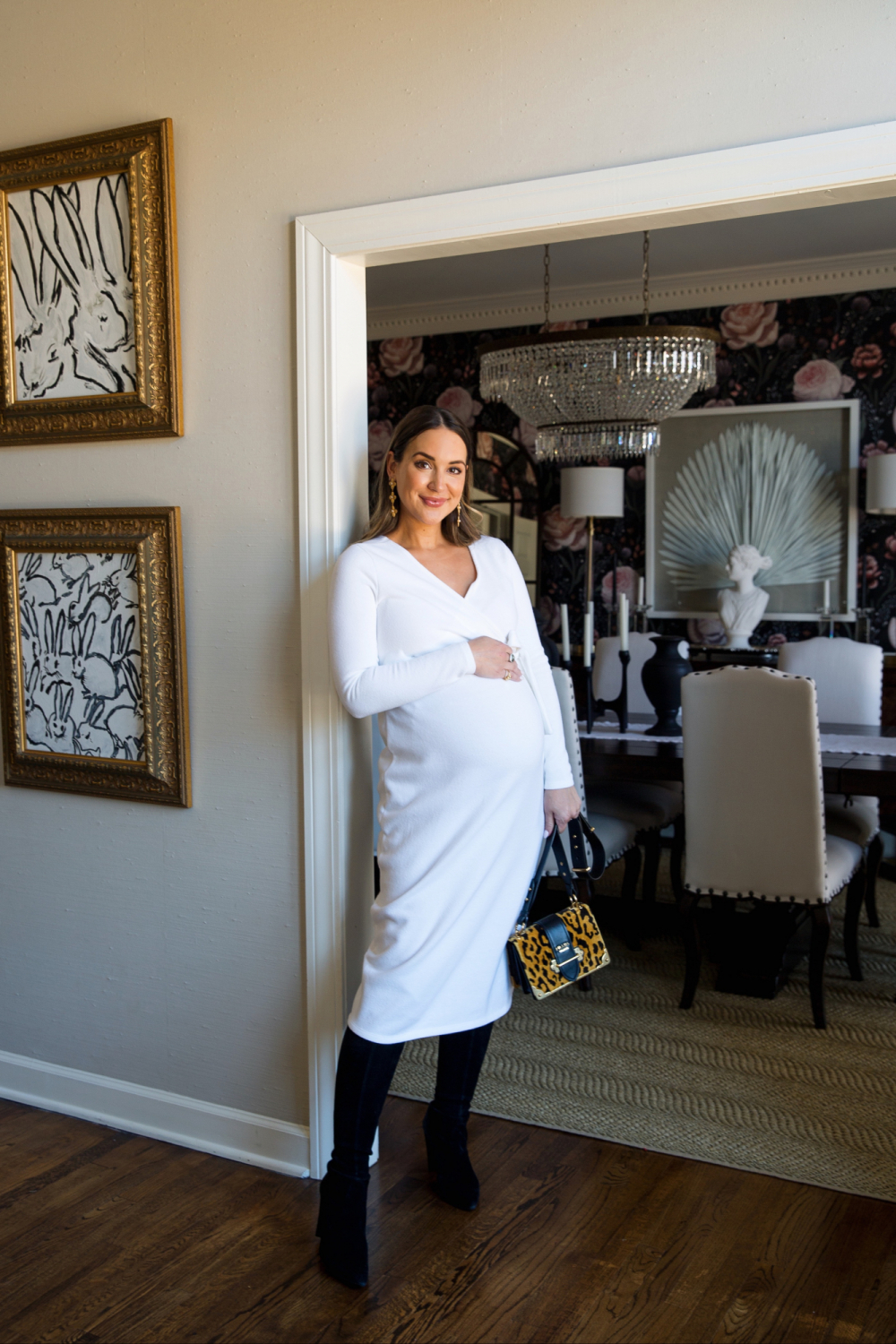 – squeezing into this maternity dress that is nearly out of room (dress is from 2019, similar style here) –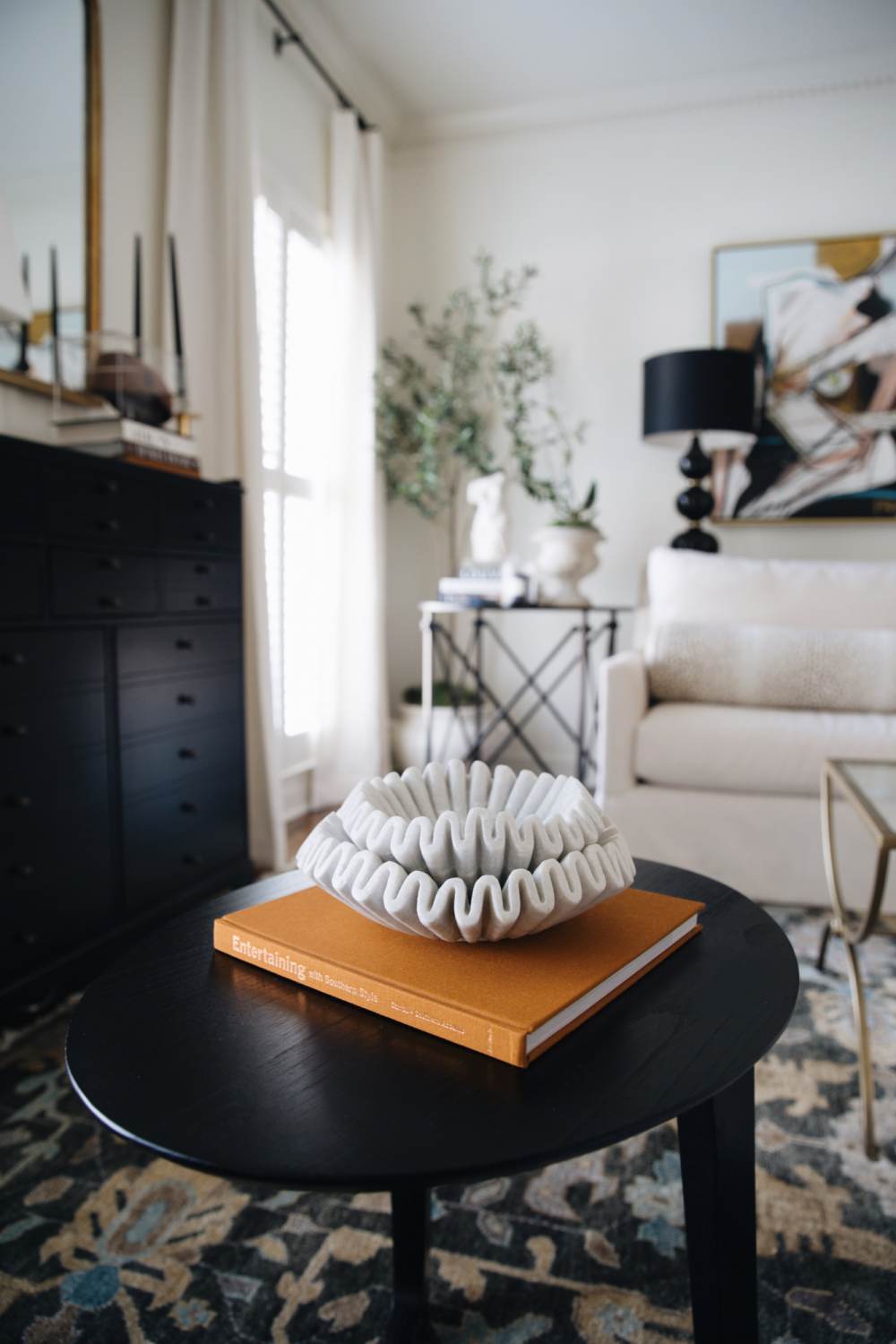 – loving the look of these ruffled bowls stacked –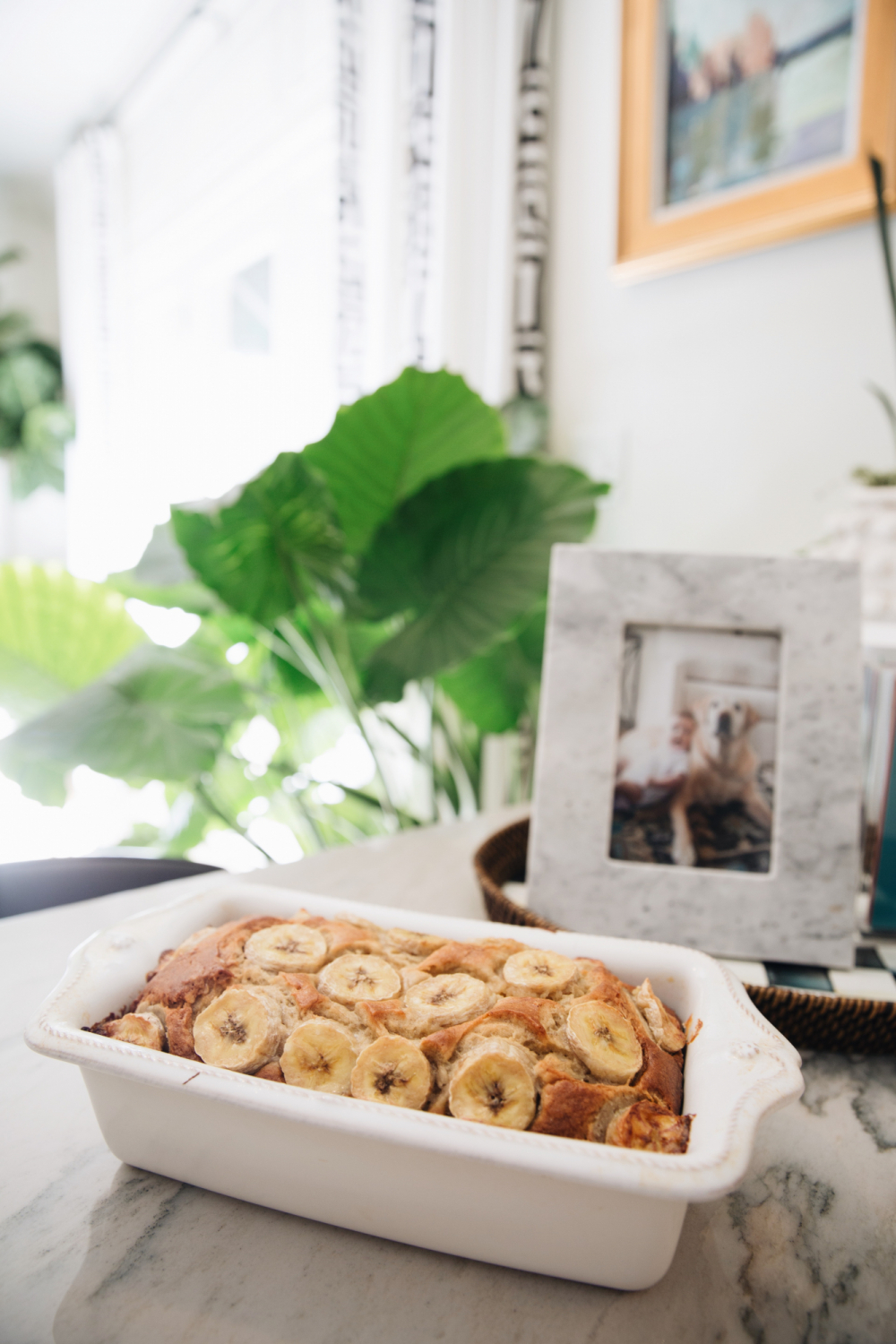 – making the best homemade banana bread –
It's almost the weekend! This is has been a more peaceful week, and I've really enjoyed the slower pace. I've been baking, trying not to panic that this baby is almost fully cooked and soaking up every minute of having an only child. Man, have the past two years been so sweet focusing on just the one.
This banana bread turned out so delicious this week, over half the loaf was eaten in 24 hours. Toddler approved, Hudson loved the "banana cake."
Last weekend I had a joint sprinkle with one of my closest friends in Georgia, and it was so sweet to celebrate these two little babies that are going to be arriving so soon. I didn't have anything like that with Hudson, and just to look around the room and see all of these women and mothers I know I can lean on, it was so, so, so meaningful. Even more than I thought it would be.
This weekend I have a few more newborn things I need to get down from the attic, including the car seat. It's going to be really weird to look in my backseat and see two car seats!
Unlike last weekend, I don't have reasons to put on heels this weekend (hallelujah), so I will be staying comfortable in loungewear. Hopefully, we'll have the nice weather that is predicted and we can go on some walks. I'm trying to stay as active as I can in these last few weeks. It's hard to make myself do it, but I always feel so much better afterwards.
Thanks so much for reading! XO –