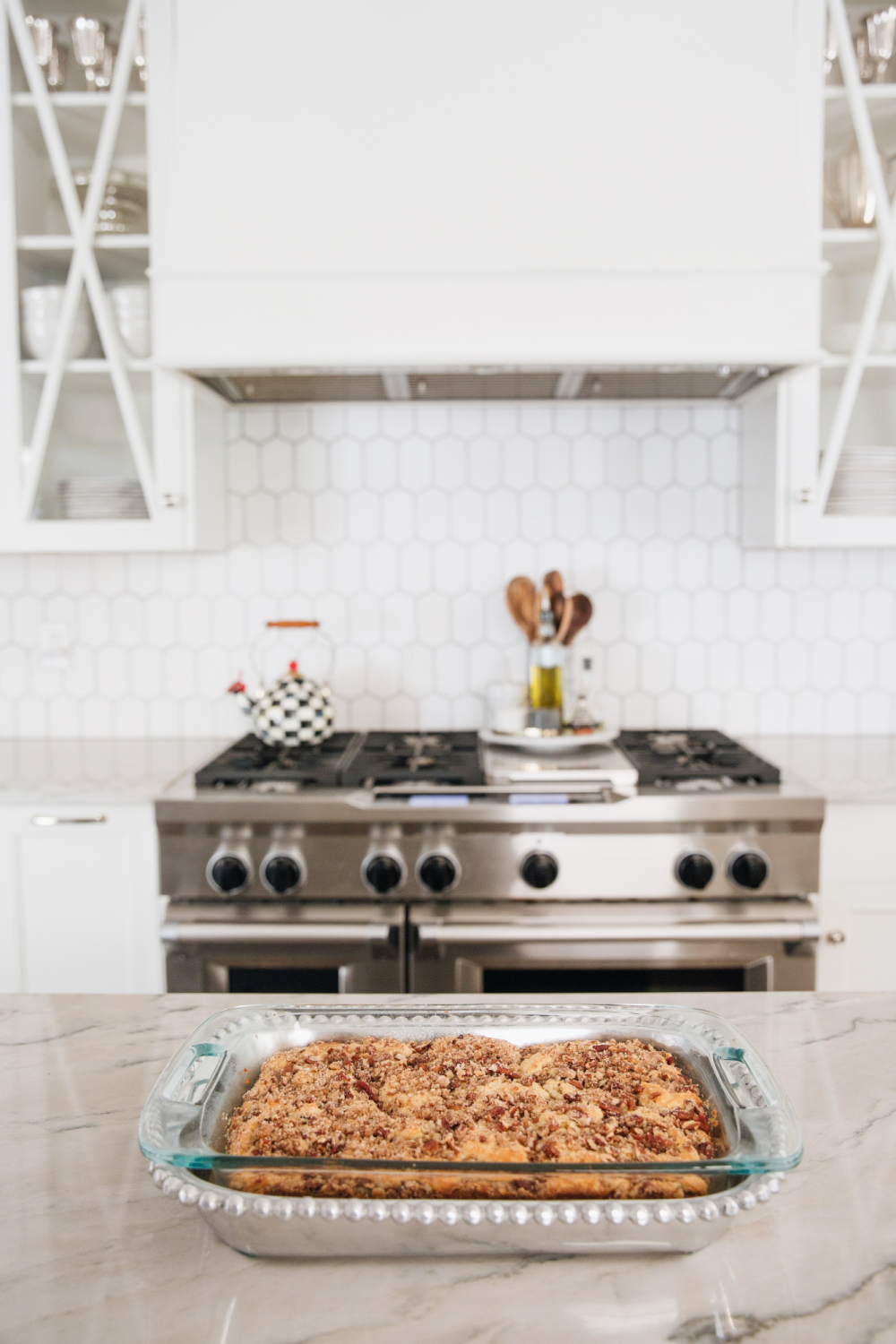 I made this sour cream coffee cake twice over the holiday season and again recently for our church's small group. It is so easy and so delicious, and I think it would be a great baked treat to bring to a gathering if you're traveling.
I made a personal note to remember how delish it is for the next time I'm heading on a family trip and don't know what to bring!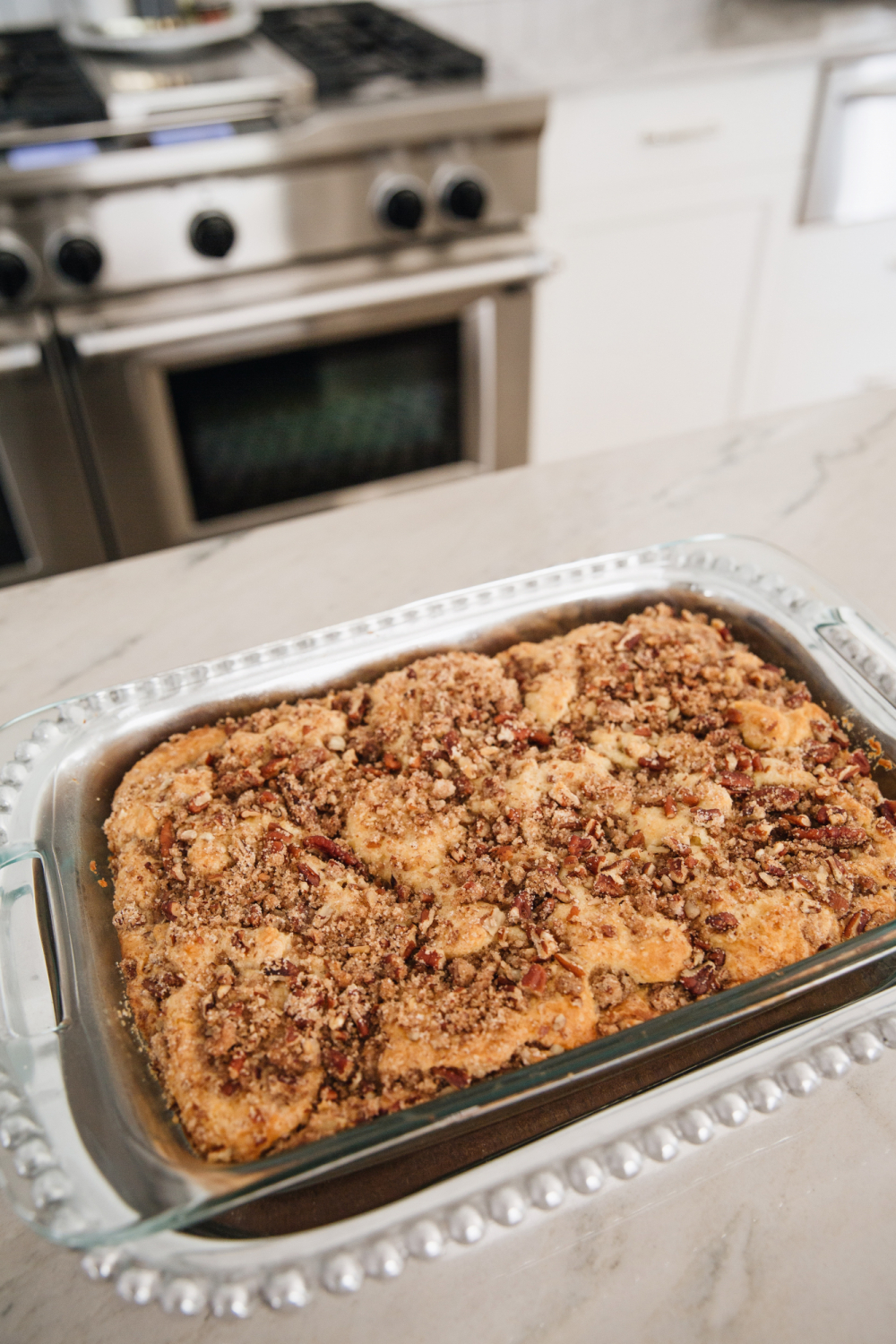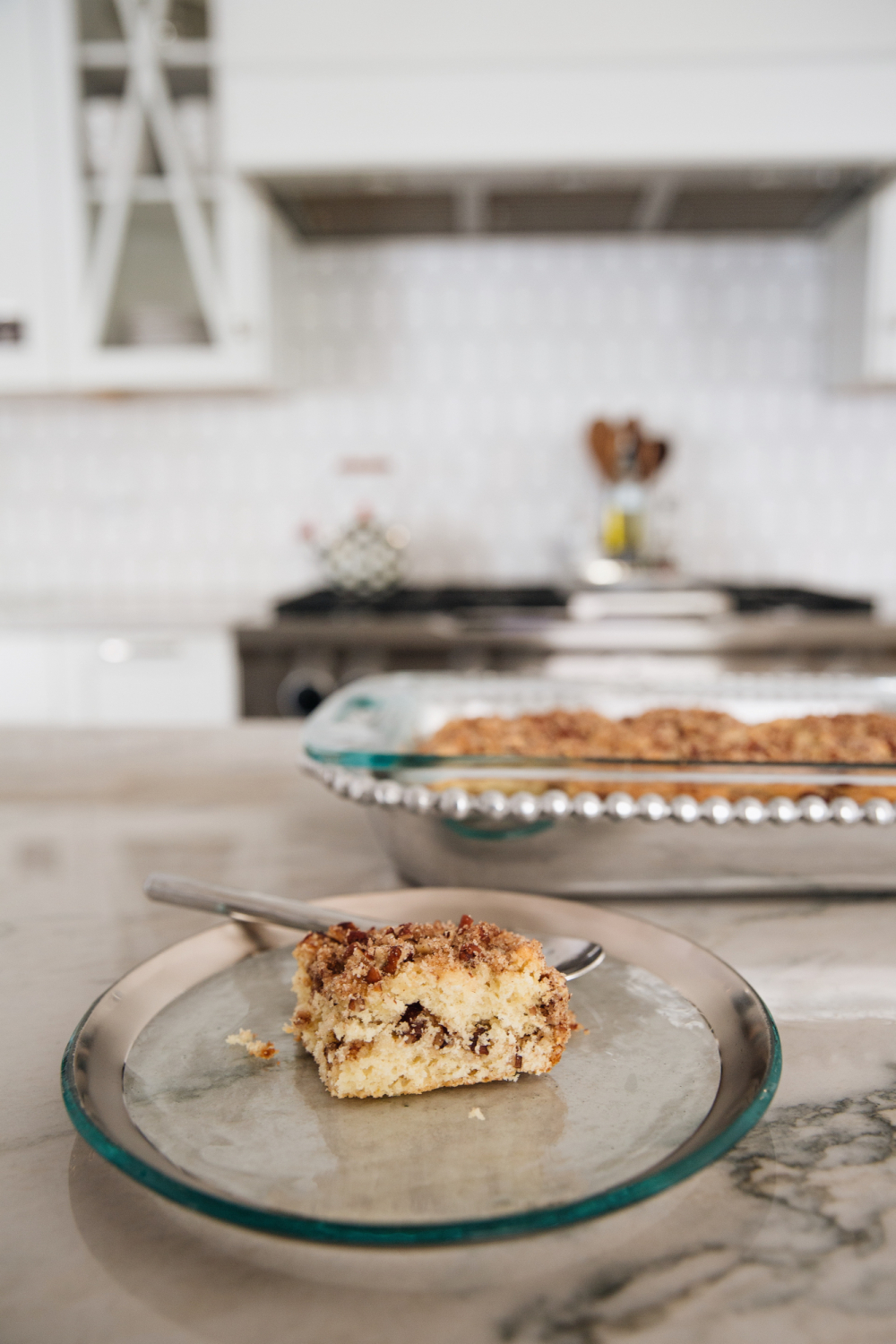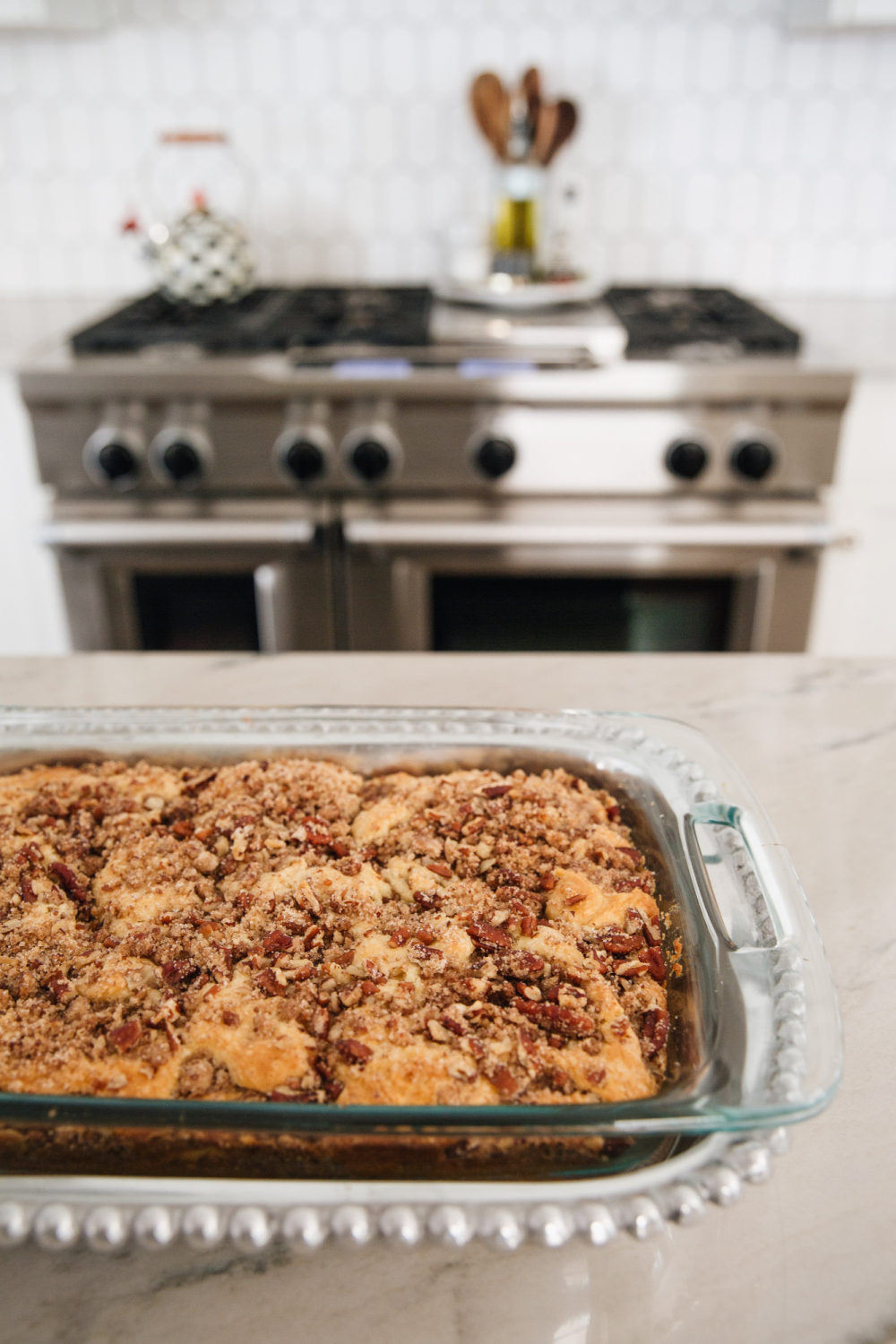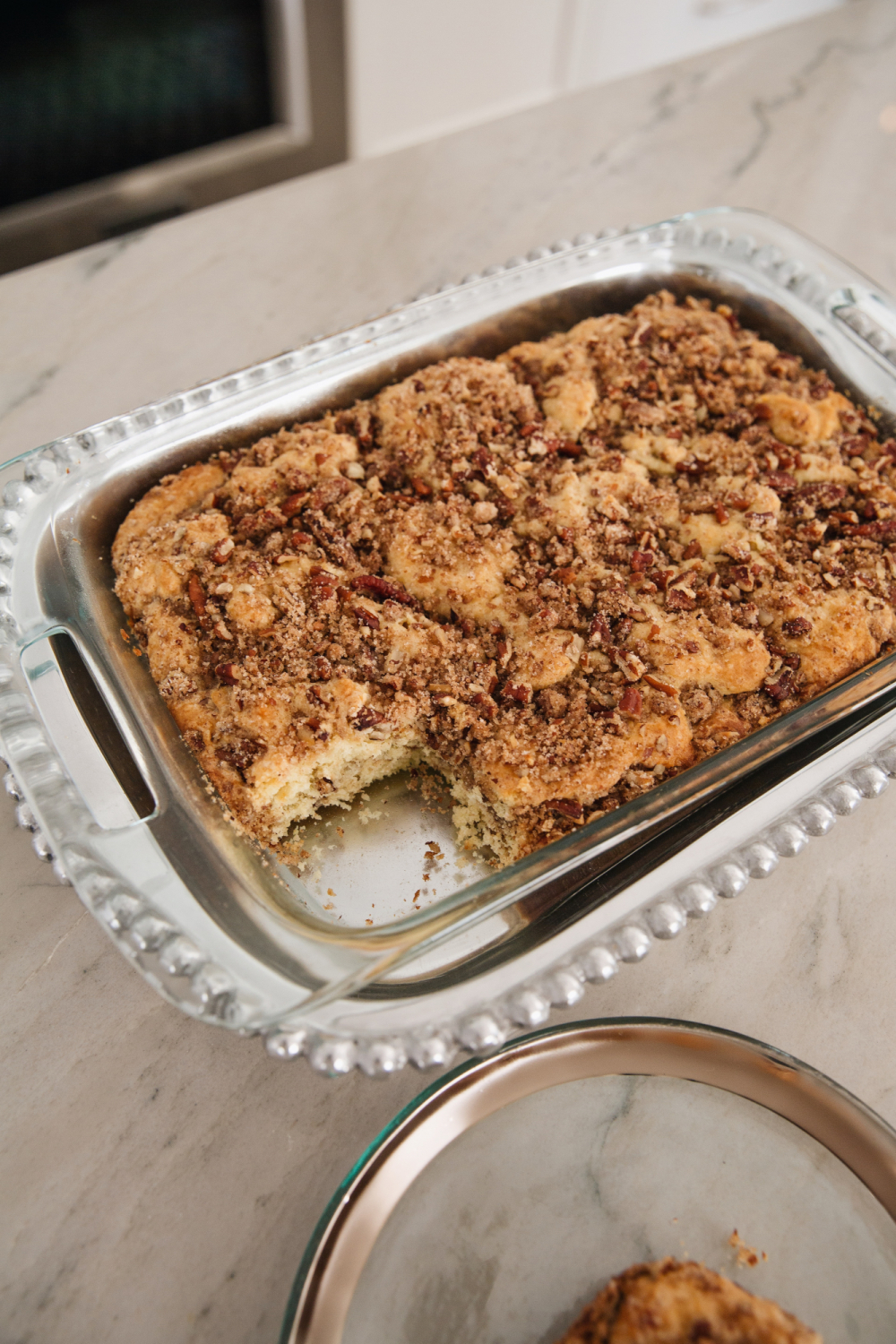 Crumble Ingredients:
1.5 cups pecans, chopped
1/3 cup white sugar
1/3 cup packed brown sugar
1 tsp cinnamon
1/8 tsp salt
3 TB melted butter
Cake Ingredients:
1 7/8 cup flour
1/2 tsp salt
1 tsp baking powder
3/4 tsp baking soda
1/2 cup butter
1 cup white sugar
2 large eggs
1.5 tsp vanilla extract
1 cup sour cream
Directions:
Set oven to 350. Grease a large baking dish. Mix crumble mixture until well blended.
In a separate bowl, combine flour, salt, baking soda, baking powder.
In the third (and final!) bowl, mix the butter, sugar, eggs, extract and sour cream. Slowly add in flour mixture, and try not to overmix.
Spread half of the batter in the dish and top with half of the crumble. Then apply another layer of batter and top with the rest of the crumble. You may need to use your hands to spread out the batter but it will all bake perfectly, even if it looks imperfect!
Bake at 350 for 30-35 minutes.
If you try this, let me know what you think! Thanks so much for reading and find more of my favorite recipes under "home –> food & drink." XO –